When is the last time you picnicked? Was it out of convenience, on your way to do something else? Or was it an intentional event? As a task-focused, hurry-up-and-get-there type person, I am guilty of "we'll just swing by and pick up subs for the car" admittedly, 80% of the time. What fun is that? Tailgating and picnicking are too often the missed opportunities and afterthoughts of our rushed lifestyles. And, they don't have to require the bells and whistles of grills, tents, and a setup that will be the envy of every college football fan every time, either. Whether you are going near or far, have an event or want to enjoy the casual outdoor experience "just because", read on for ideas

*affiliate links are included | full source list can be found at the bottom of the post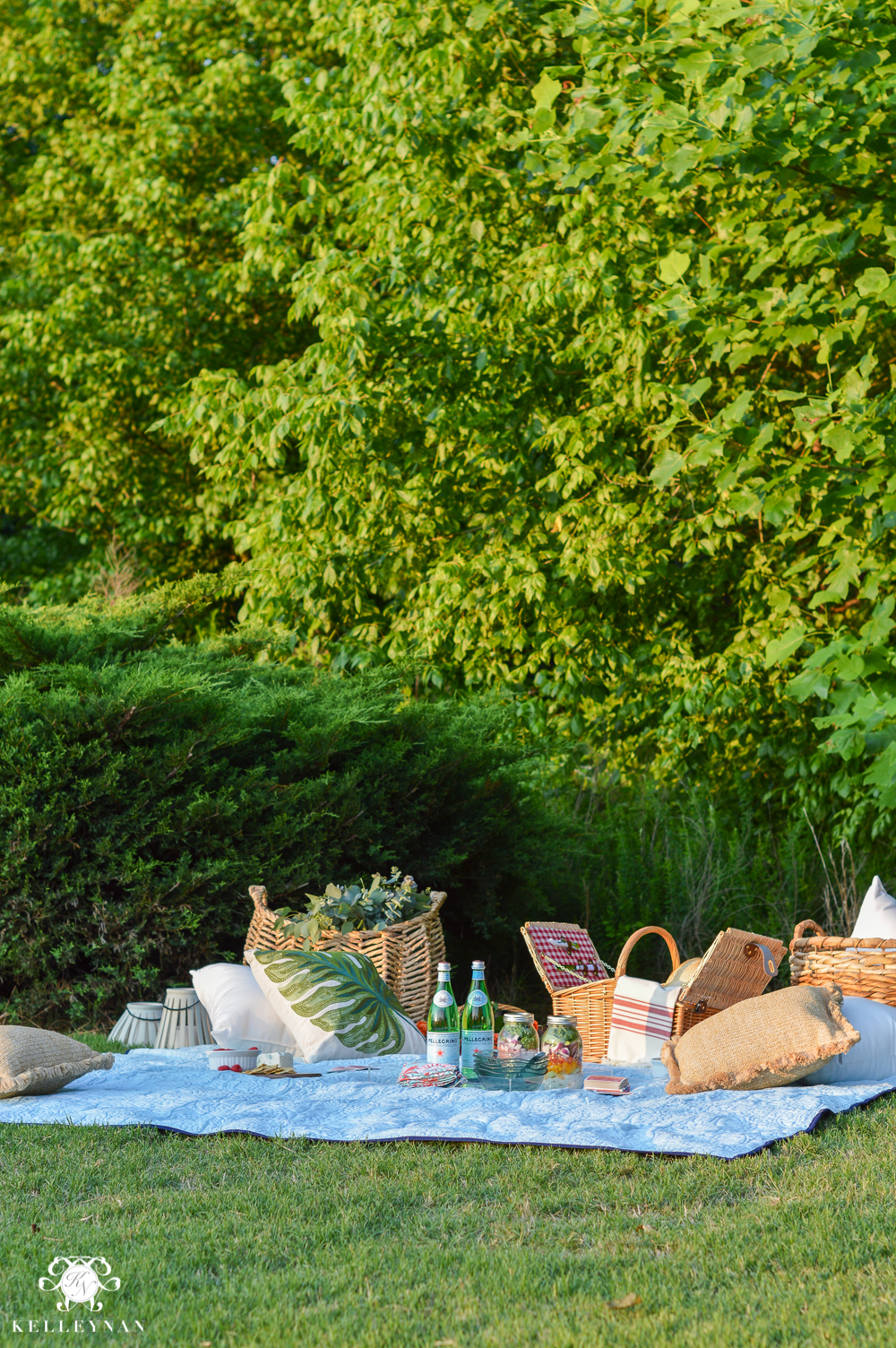 1. Concert Pre-Party
One of my favorite ways and times to tailgate is before an outdoor summer concert. Instead of stressing over logistics, wondering if you should allow time to see the opener, and only looking forward to the headliner, pack up the car and look forward to an entire afternoon/evening. If you incorporate the pre-party as part of the main event, you'll enjoy it more. Don't forget the tailgating tunes!
Portable chairs are fine for the car but consider your picnic blanket to double as a lawn blanket when you get inside the venue. I prefer durable quilts over small blankets, like this reversible one in navy/pale blue.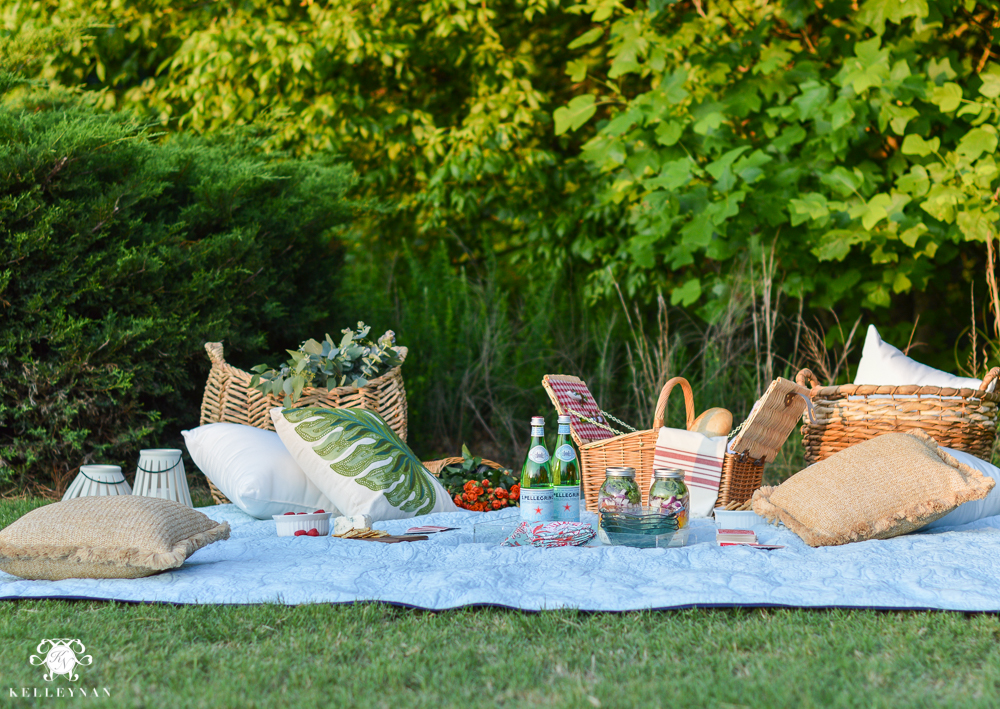 2. Before a Ball Game
Similar to setting up before a show, skip the crowds and lines inside the Chophouse/concession stand and set up your own pre-game dinner. You'll save money and enjoy spending time with "your people" before heading inside the stadium.
This adorable picnic basket comes pre-packed with the essentials: two plastic wine glasses, a bottle opener/corkscrew, a knife, and even a small wooden cheese board.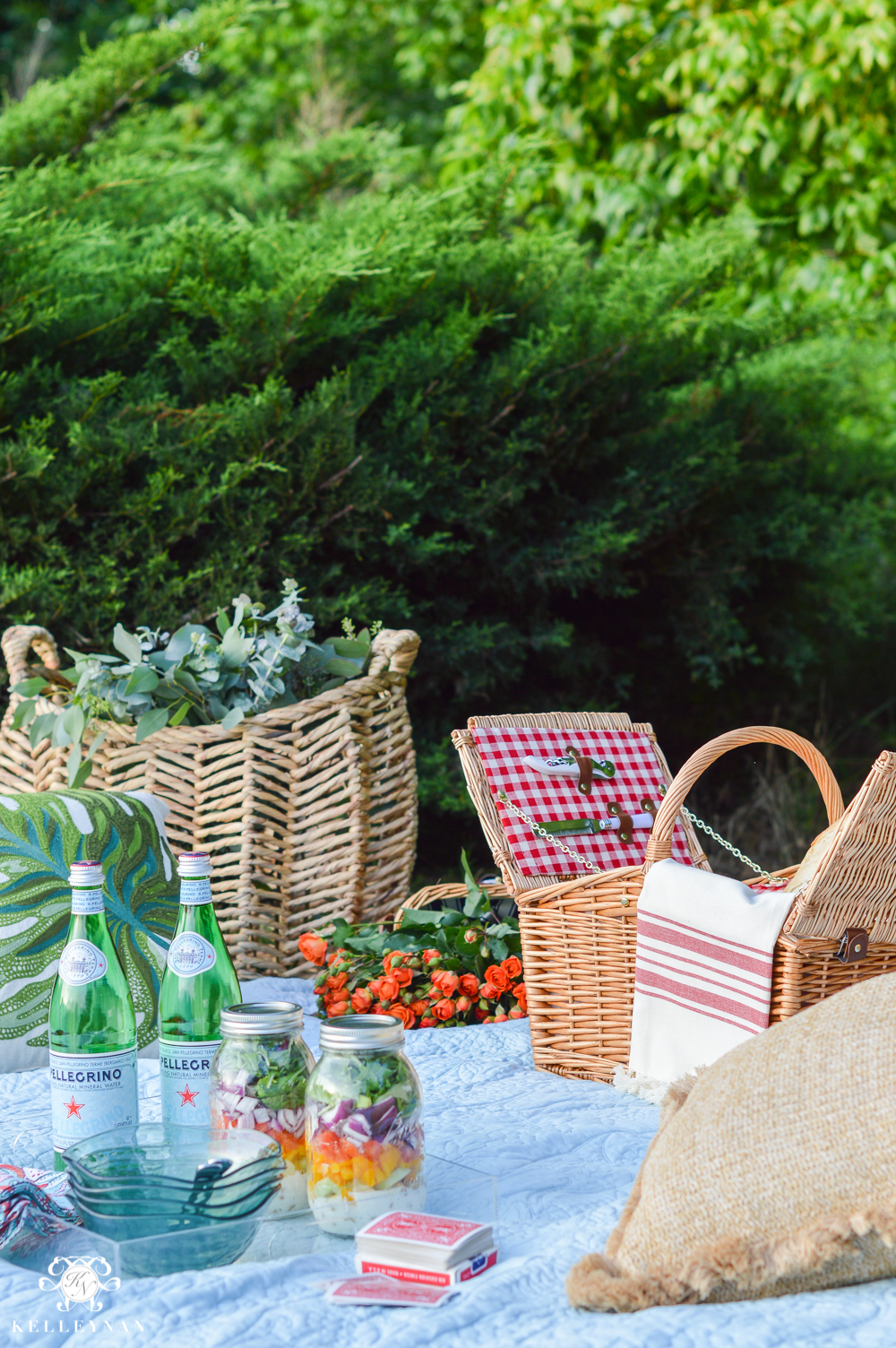 3. Summer Date Night for Two
How often do you try to come up with new date night ideas? You can basically have a new date every week by taking your portable dinner to new scenery. Are you going to see fireworks? Watch the sun set? Bonus tip: keep an extra deck of cards in your picnic basket so you never forget.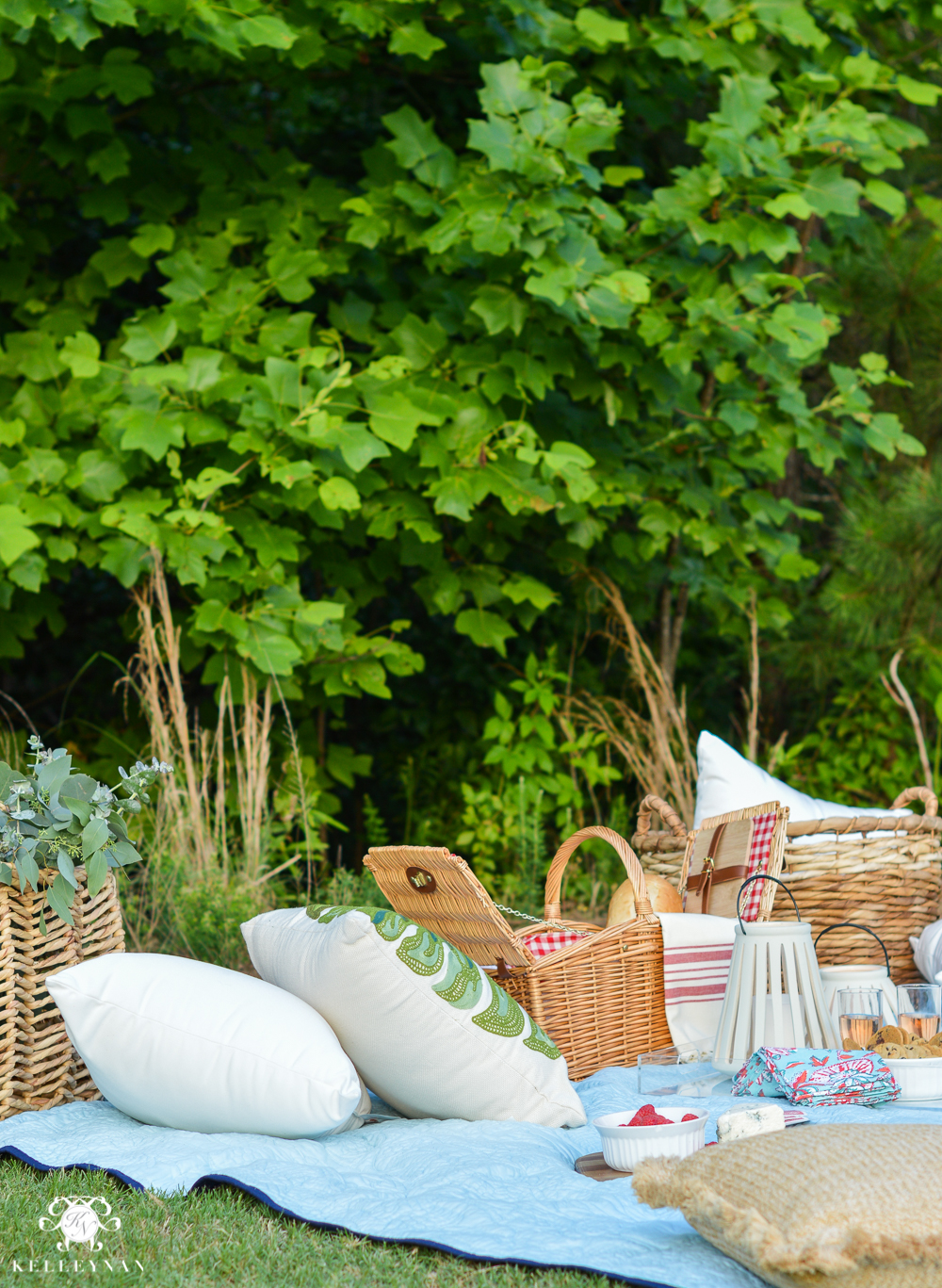 4. Afternoon in the Park
Load of up the family/your significant other and head to a local park. There's activities that will keep the entire family entertained; your picnic spot can serve as "home base".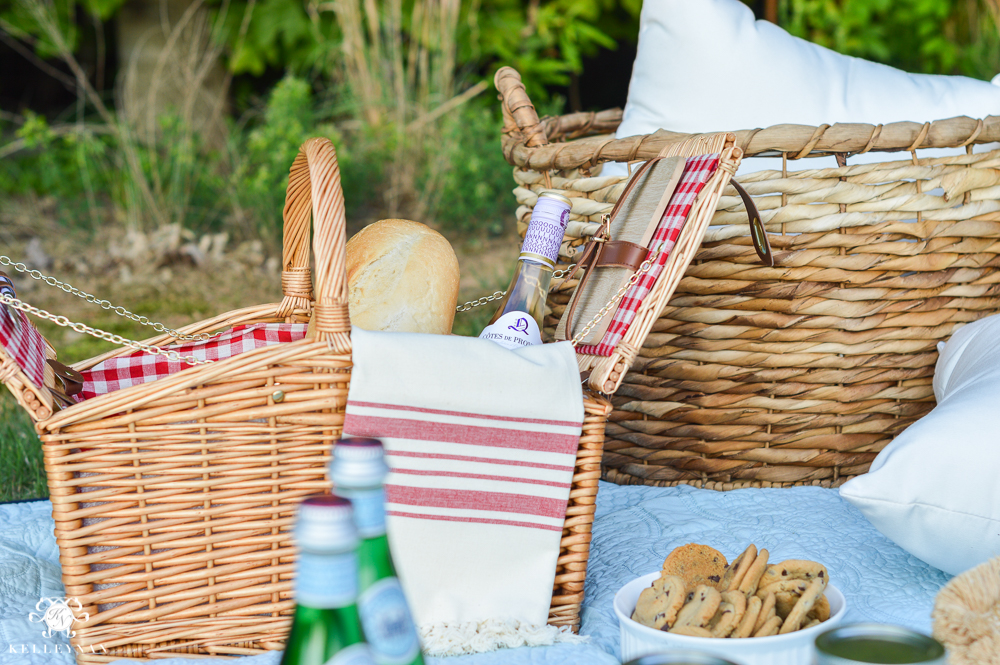 5. Backyard Summer Dinner
Take a break from sitting in front of the tv and head to the yard. The advantage of hosting at home is easy clean-up, and, you don't have to be as restricted in your meal options.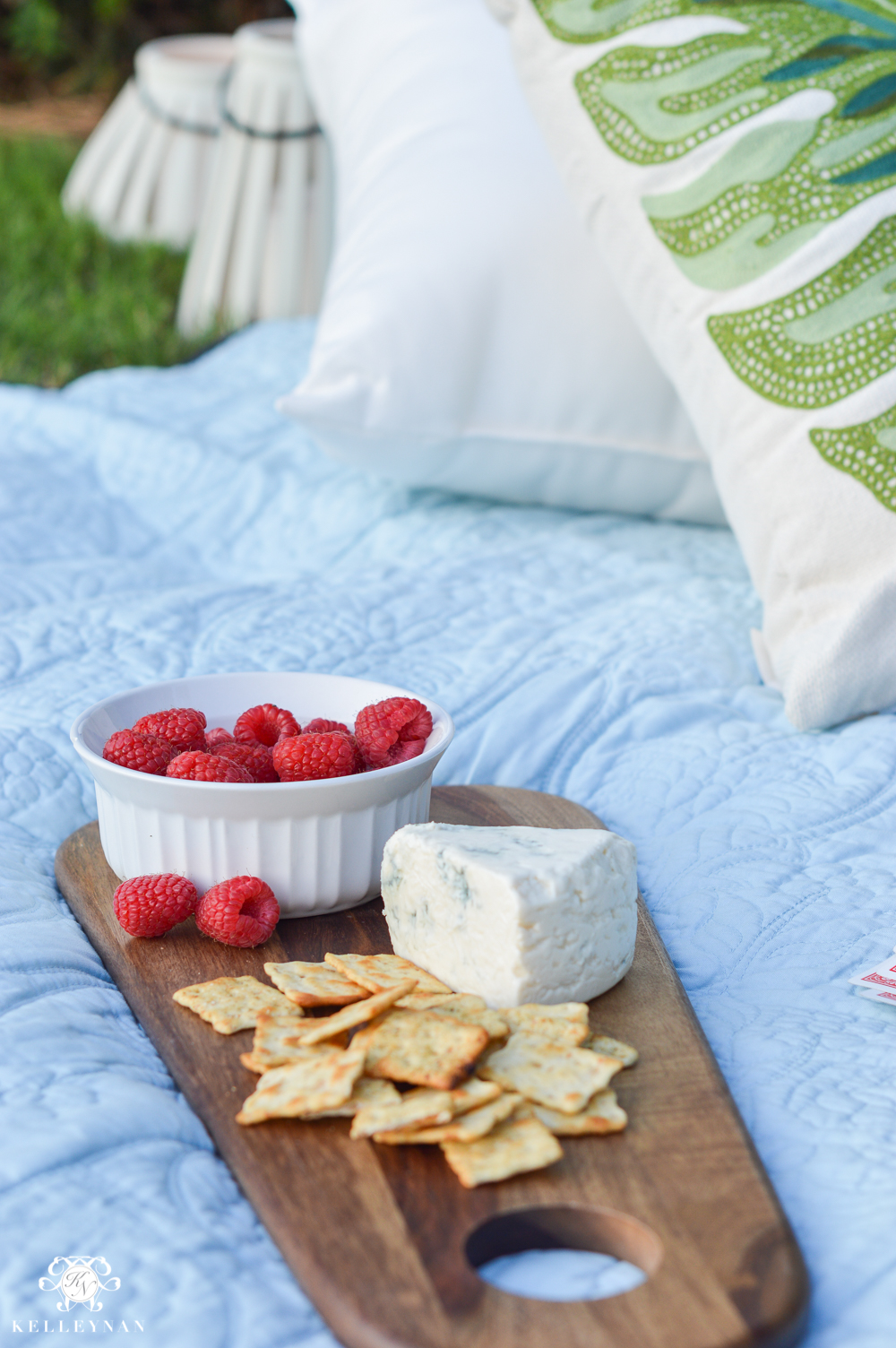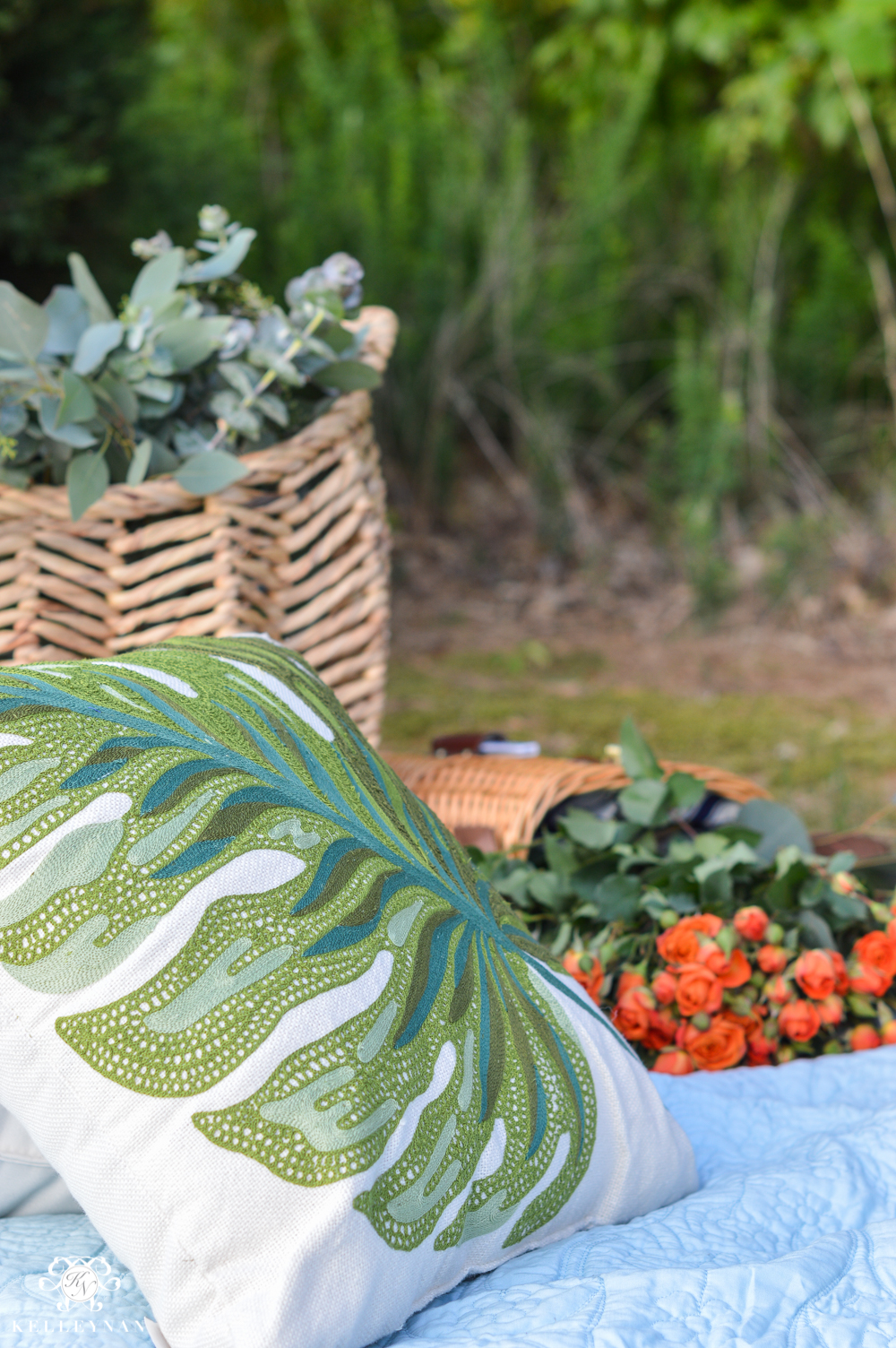 6. Neighborhood Block Party
If you like getting together with your neighbors, how about planning a neighborhood tailgate party in a cul-de-sac? The cleanup will be contained and shared without one person taking on the hosting duties. You can even hold the party pot-luck style with each family bringing a different dish.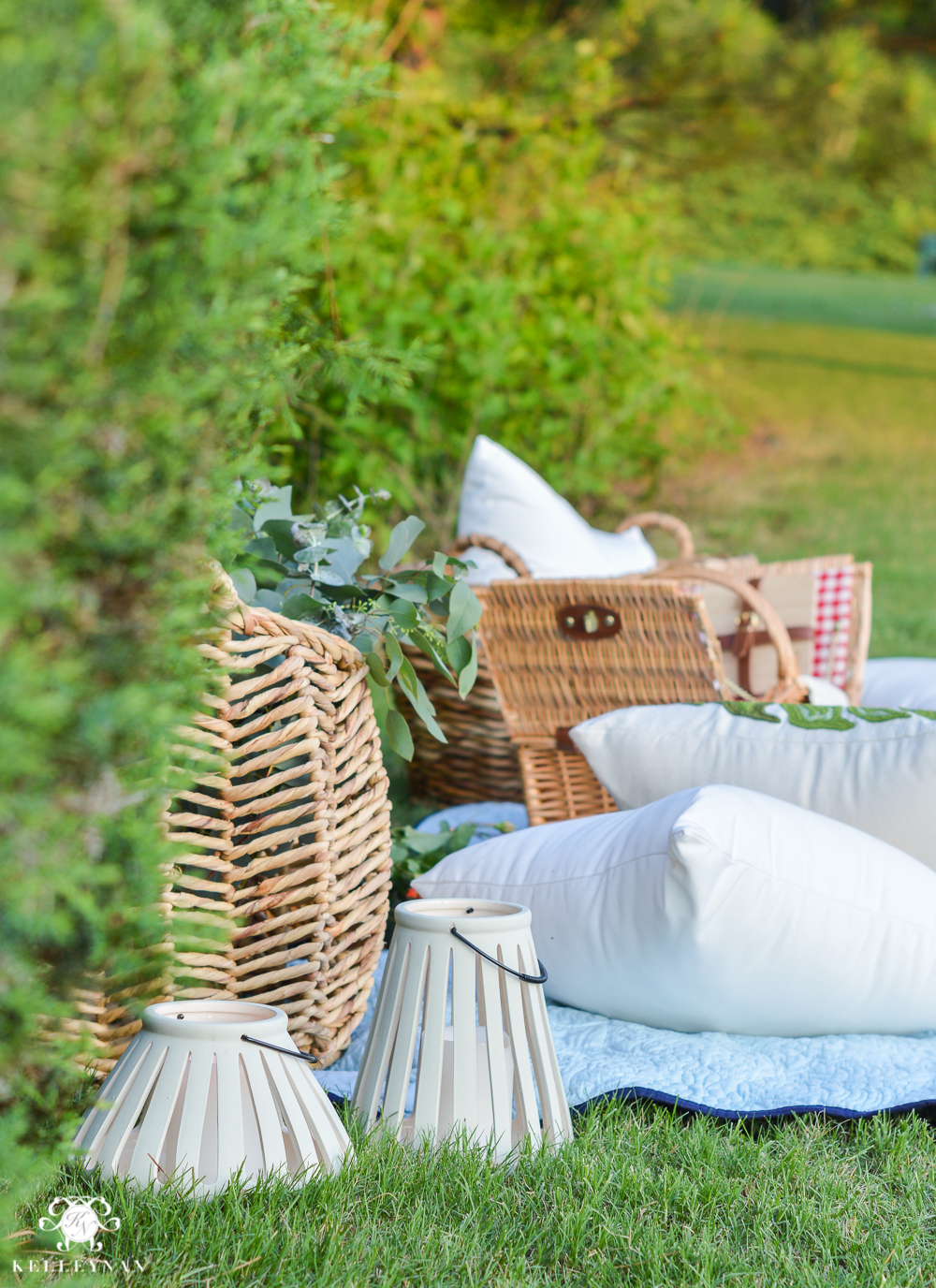 Often overlooked, grab some outdoor pillows from your patio to set around your setup for comfort. Nothing will make you leave a picnic early like an aching back from sitting cross legged for too long. Be prepared to lounge.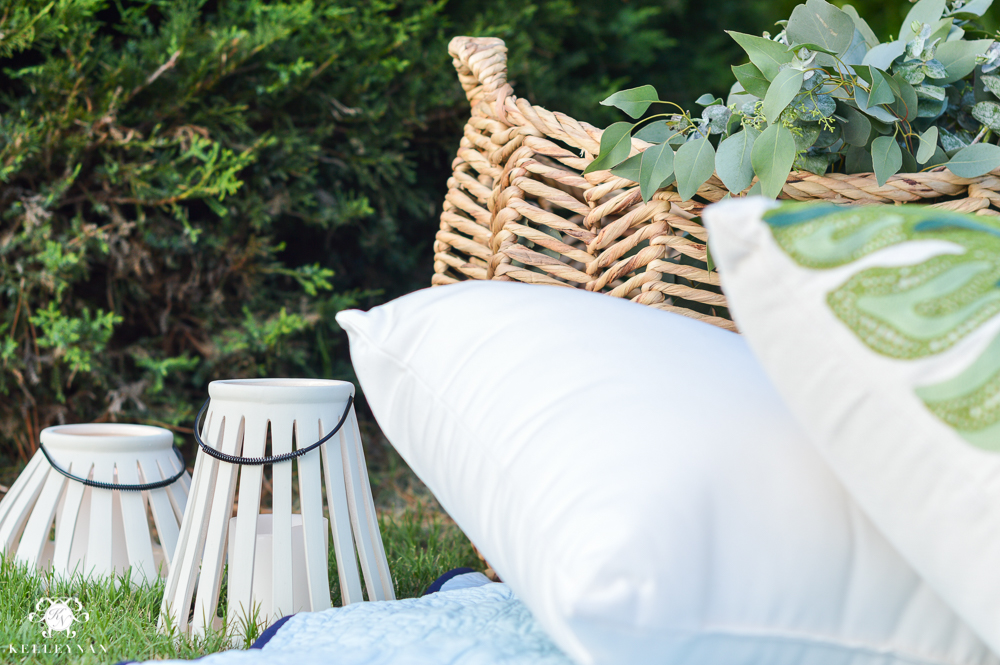 7. Day Trip to the Lake
Some of my favorite memories revolve around lake day picnics. You don't even have to have a boat, or plan to swim to enjoy. Grab a fishing pole or just be prepared to soak in the gorgeous scenery.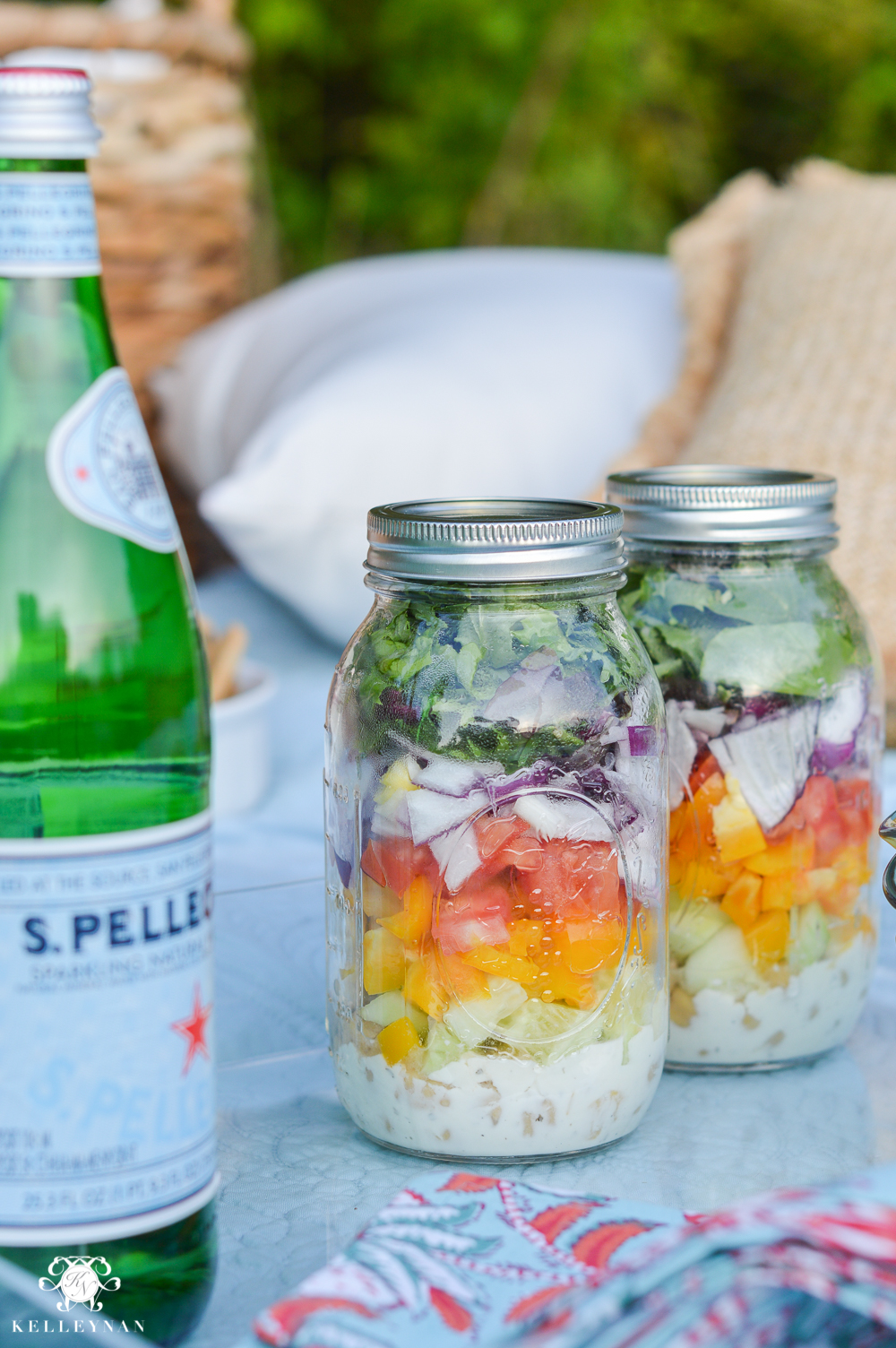 Jar salads are a new favorite obsession of mine. they yield a lot and you can fix them just how you want. Plus, you don't have to worry about big community bowls sitting out for too long, getting warm. The key is, put the dressing in the bottom and the lettuce on top. Not related to picnics, you can prepare several of these at home at one time and have lunch ready for the week.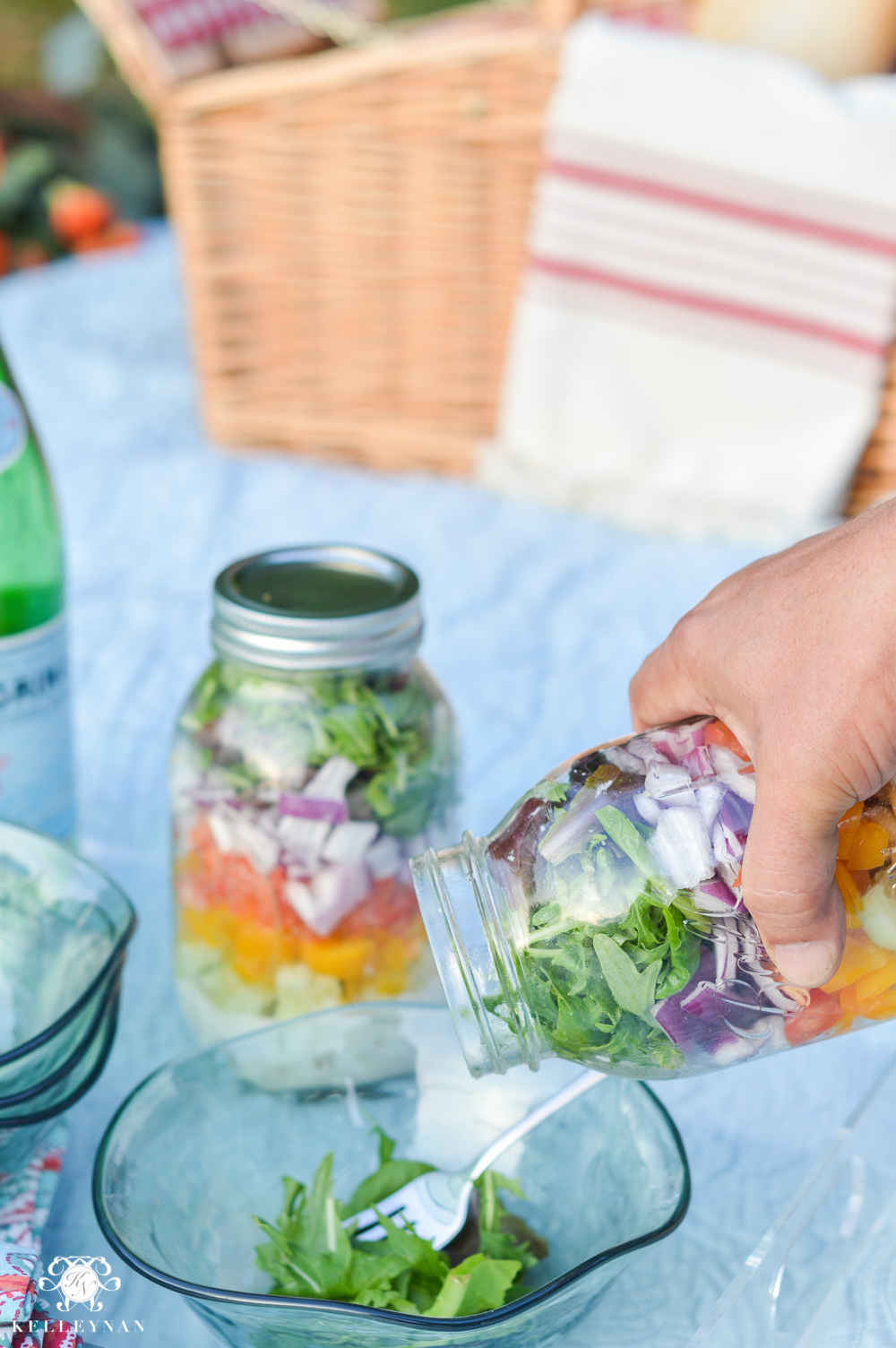 8. Impromptu Road Trip
Load up the car and head… well, anywhere. Where I live, the closest not-close place would be the mountains. Filled with lots of scenic overlooks, channel your spontaneous side without a plan of where you'll end up.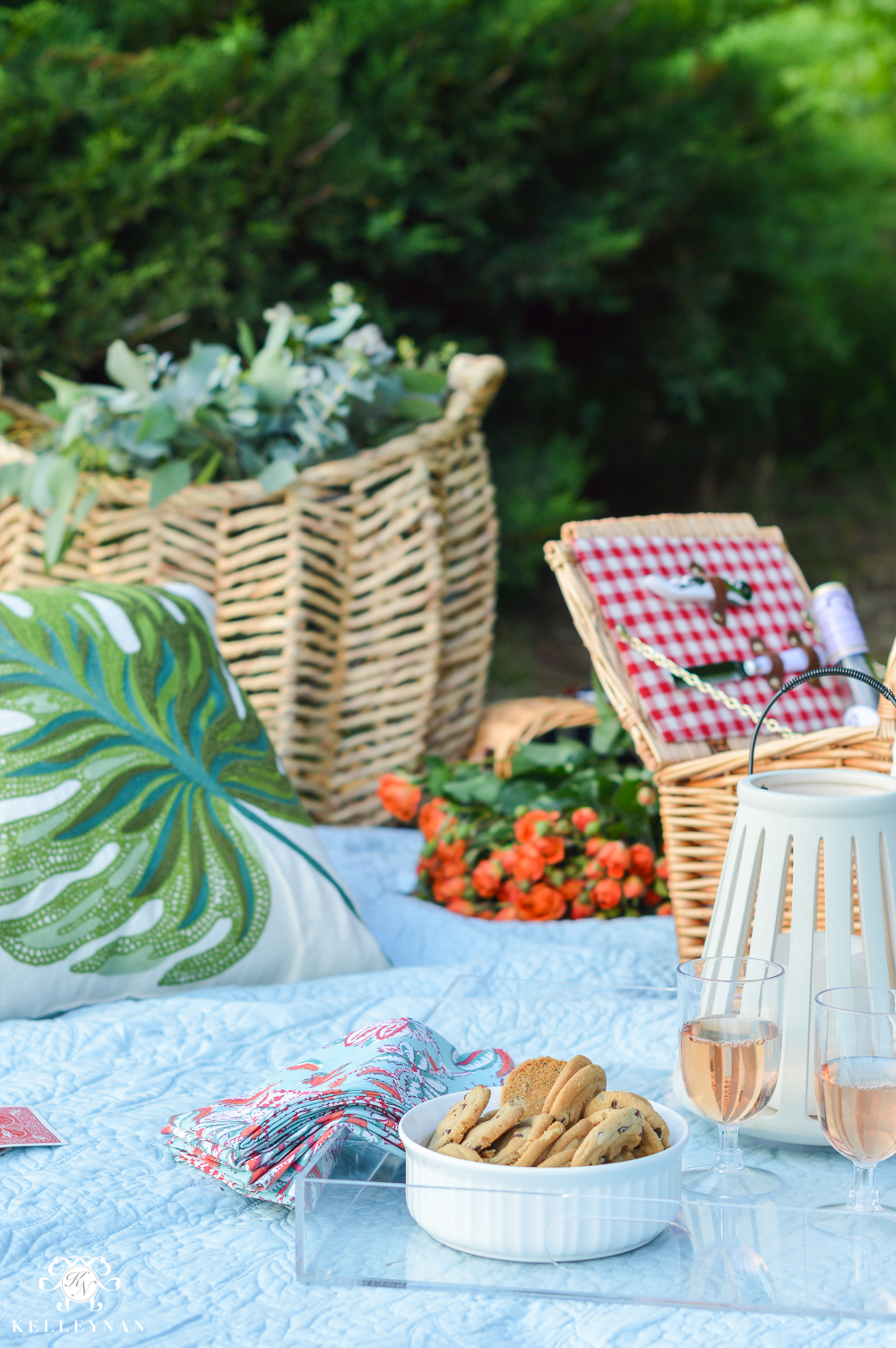 9. Pot-Luck Get-Together/Barbecue with Friends
Instead of hoping for enough chairs and tables, indoor and out, plan a backyard barbecue with BYOPB (bring your own picnic blankets. It will be easier on you, as the host, and can be memorable and different for your guests.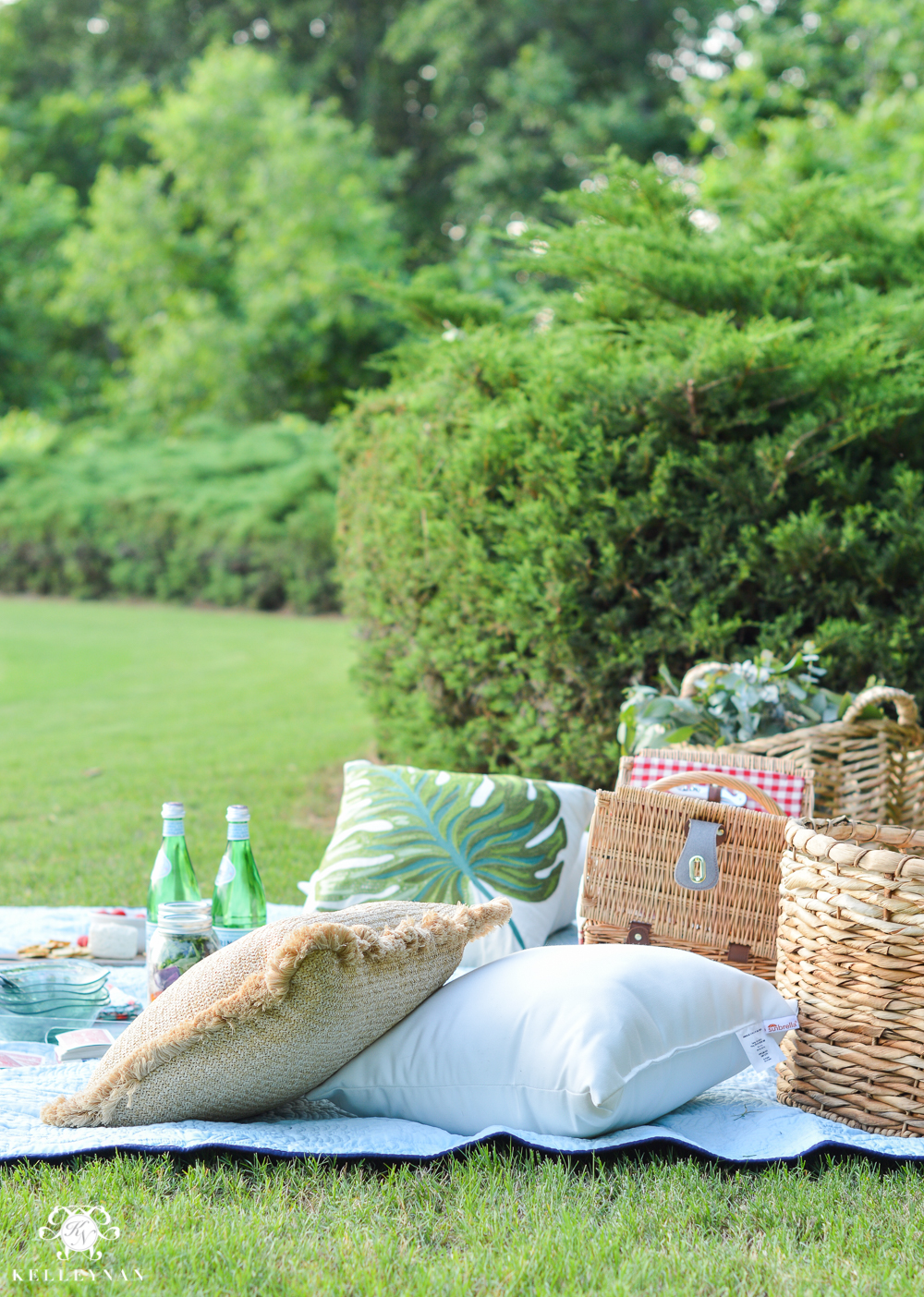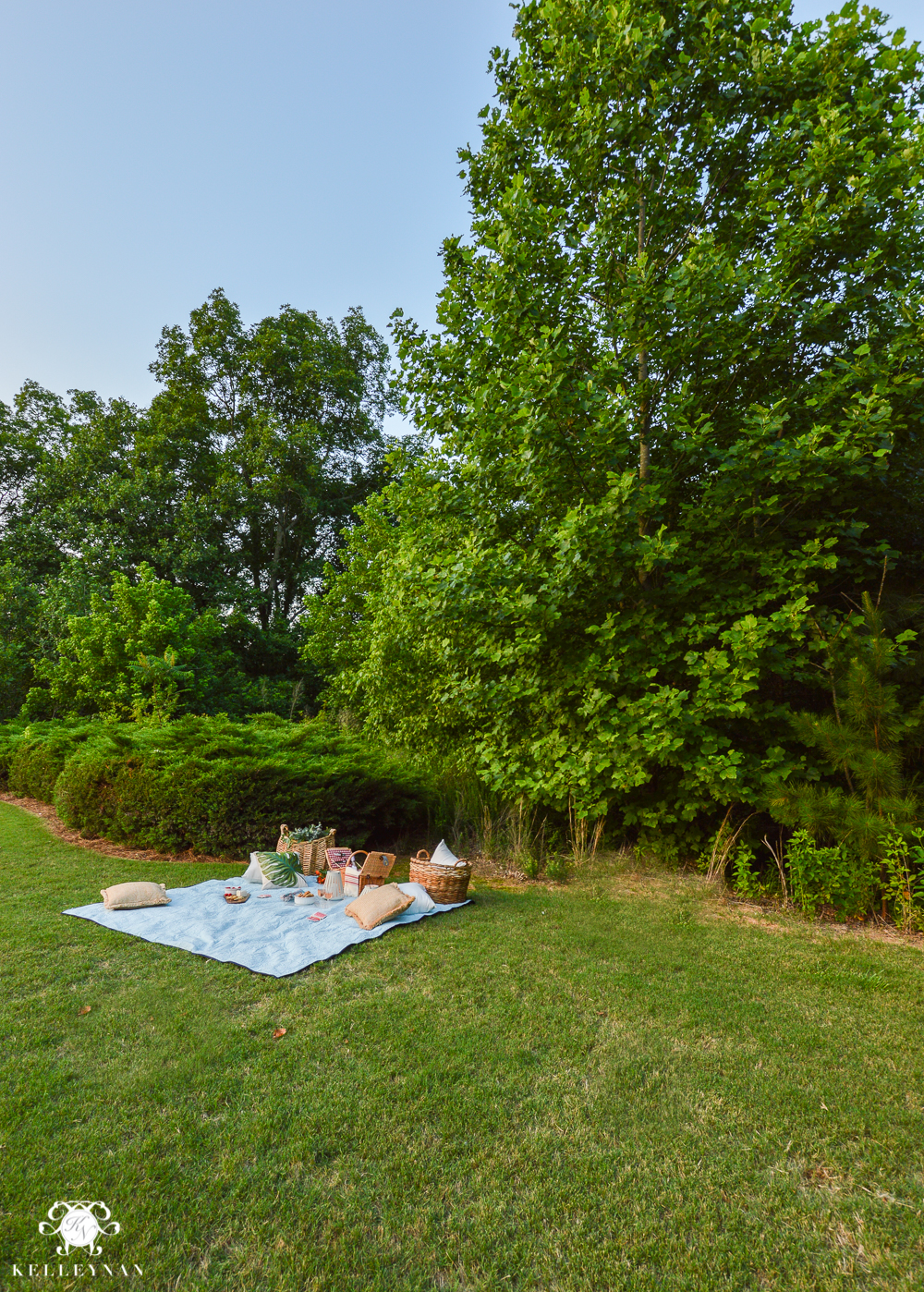 10. Overnight Camping Trip
Full disclosure, I am not a camper. At all. But, I know plenty of people who are OR, go along with it because their family loves it. If I were a camper, you would find me back at the site, setting up cute, easy picnics 😉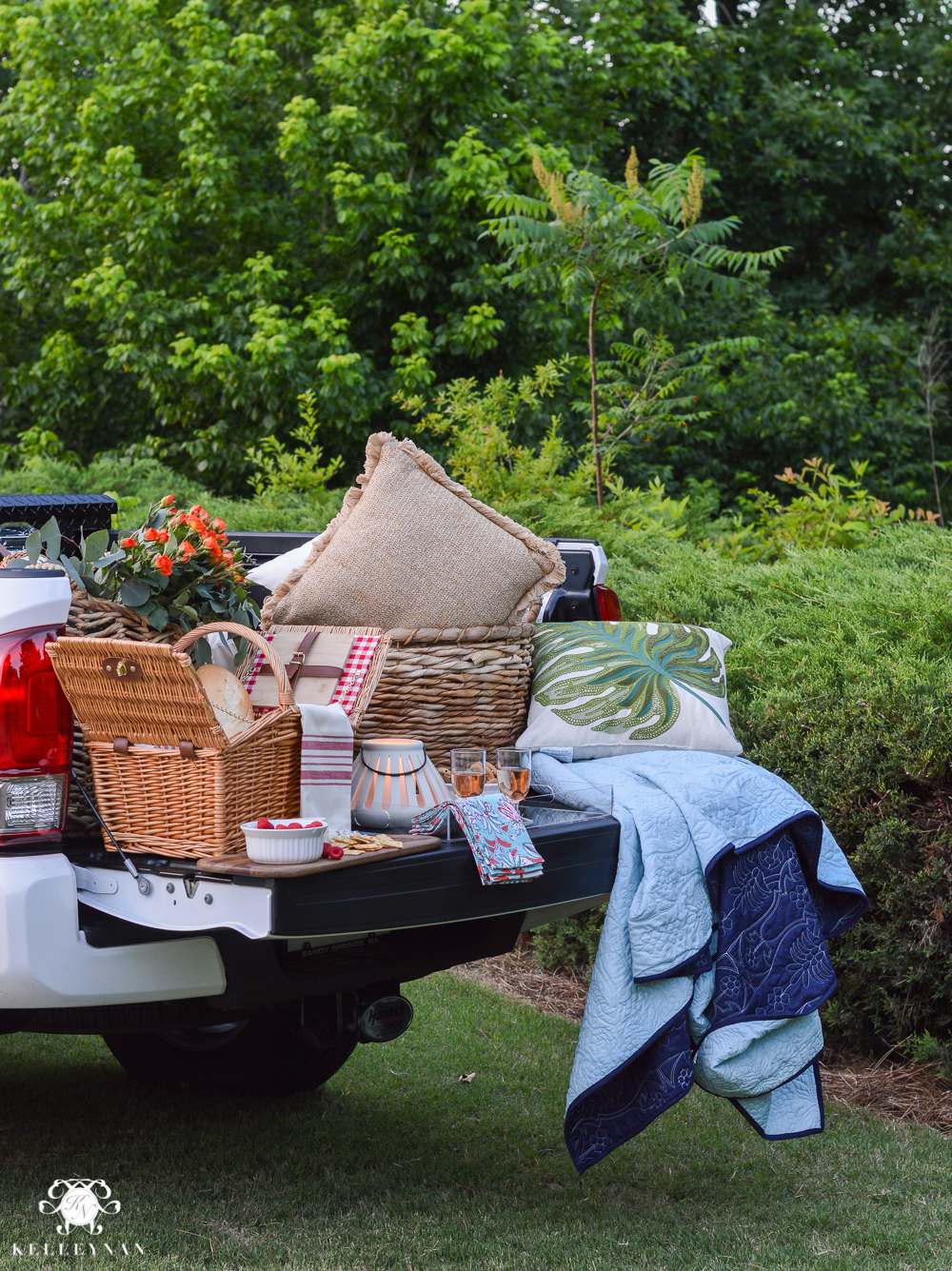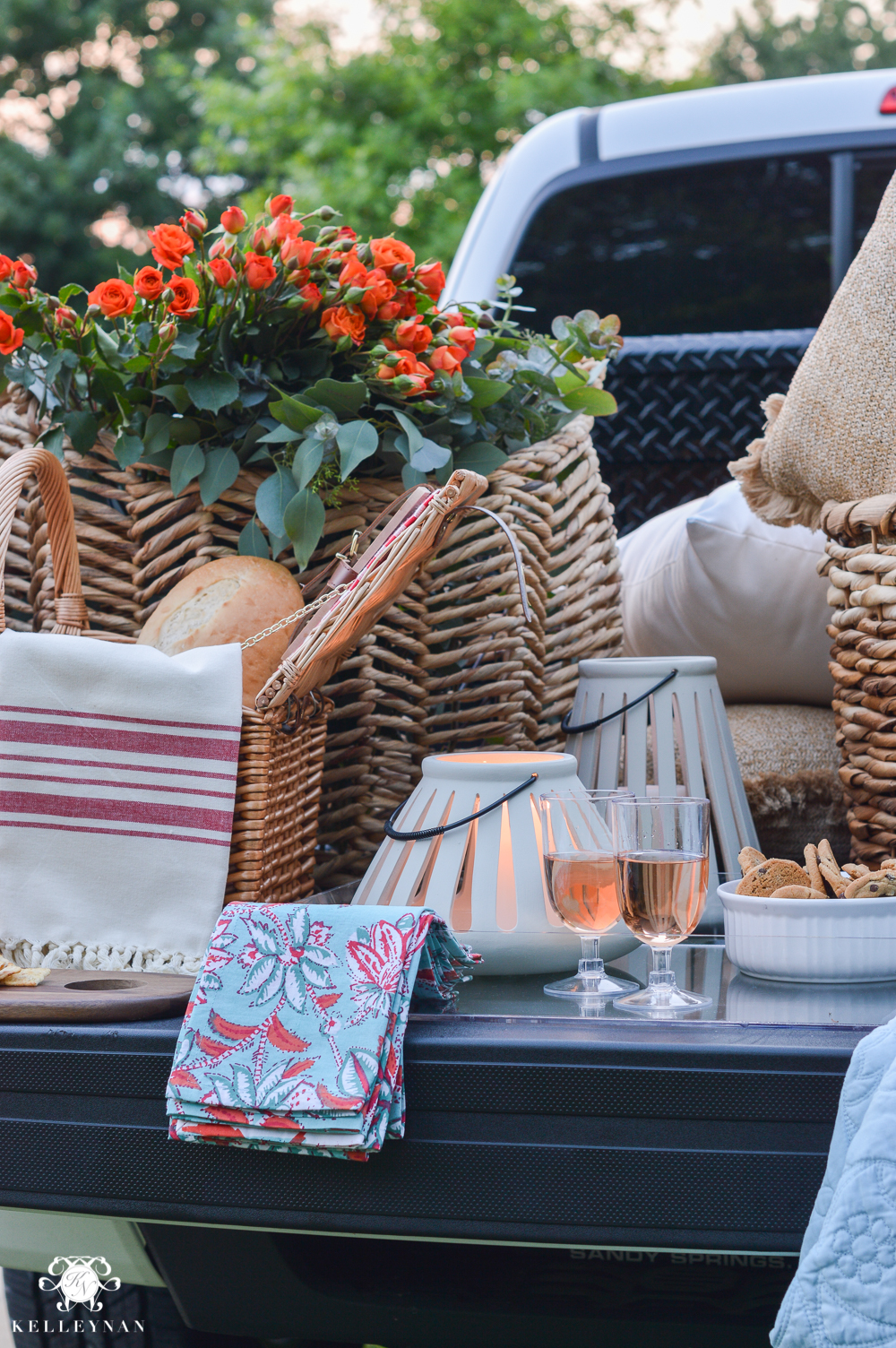 These ceramic lanterns have earned a permanent home on my outdoor dining table 😉 And how chic is that acrylic tray? As a matter of fact, most items in our tailgate have ended up with permanent spots in our home.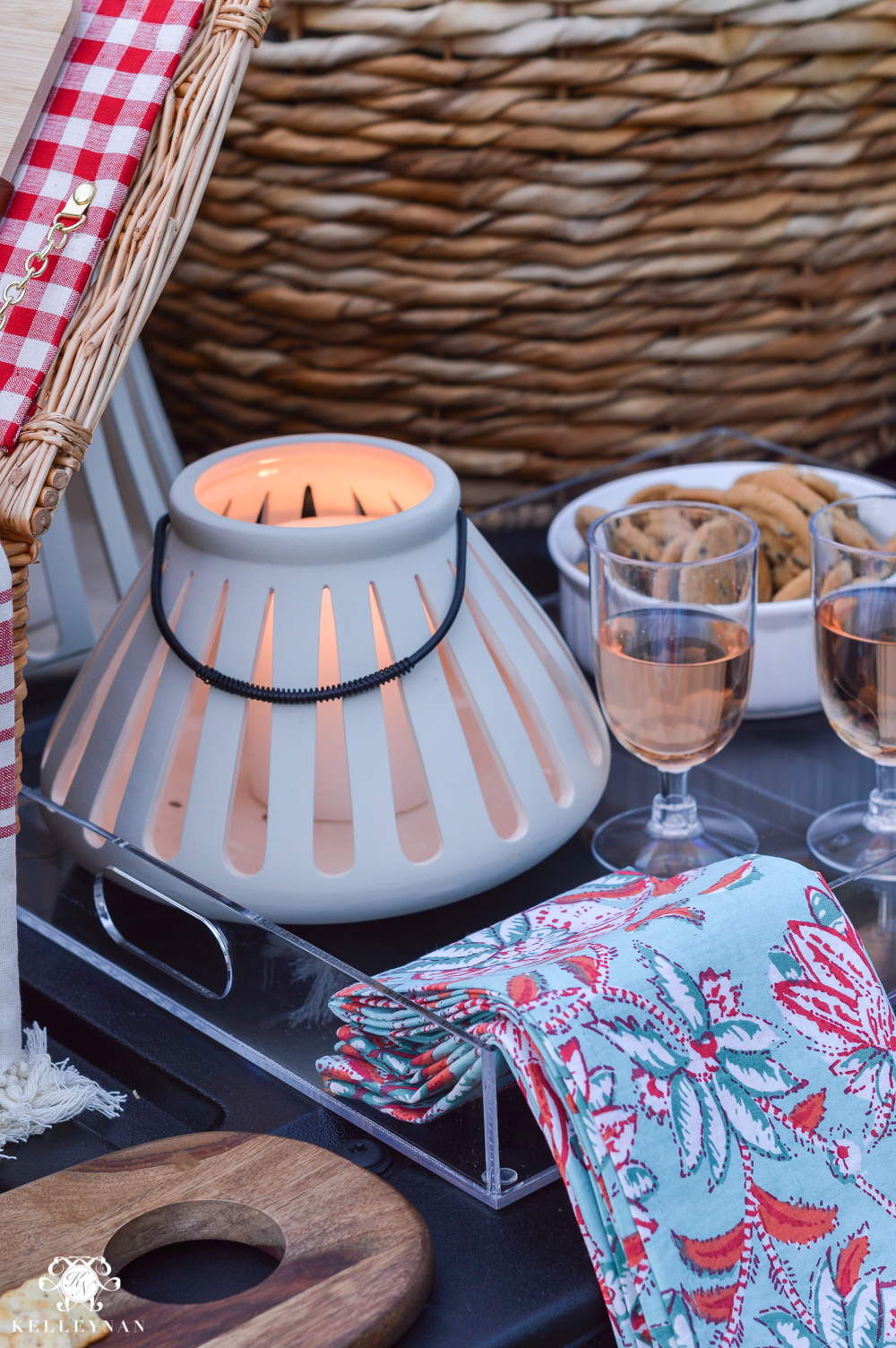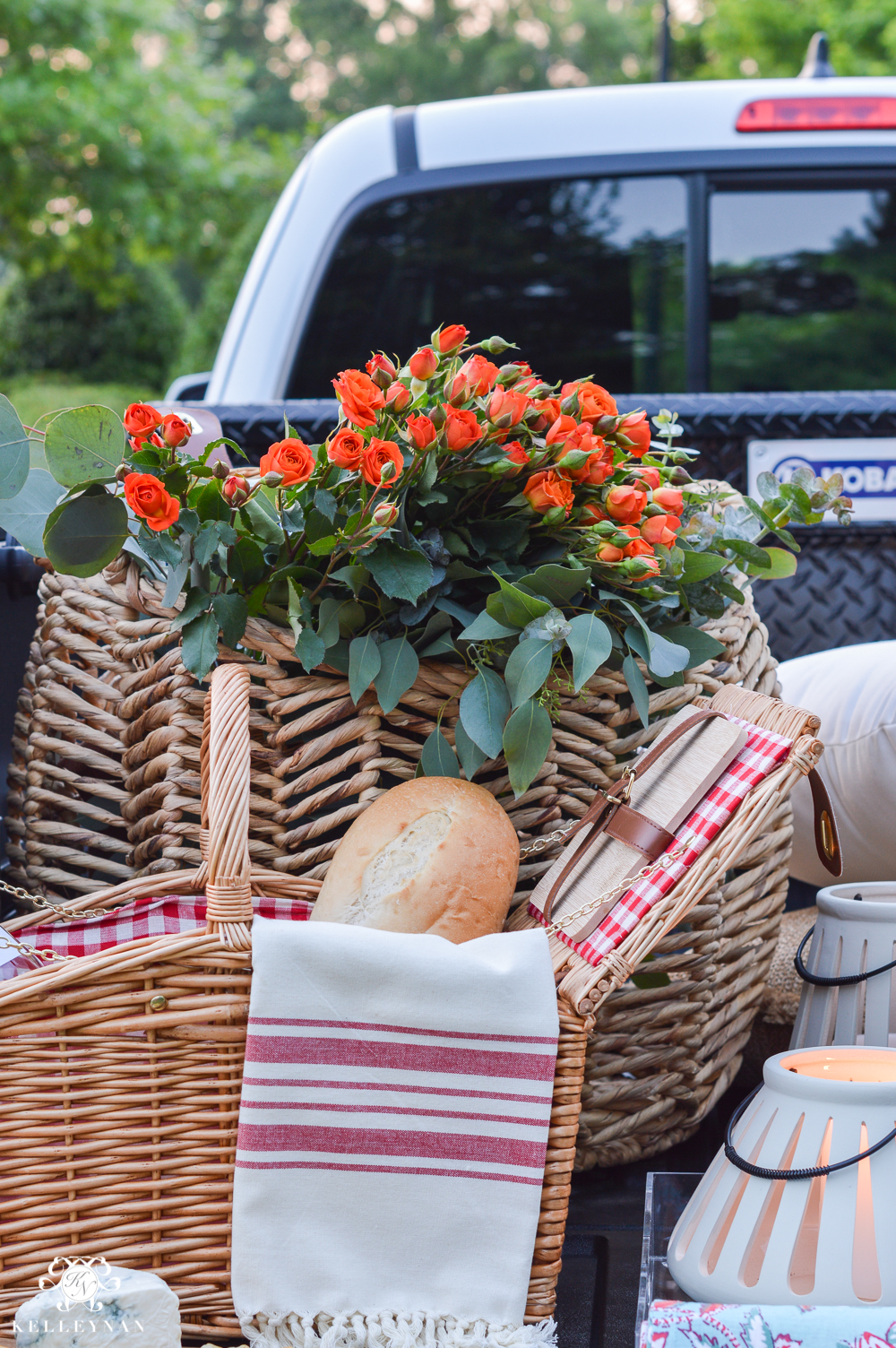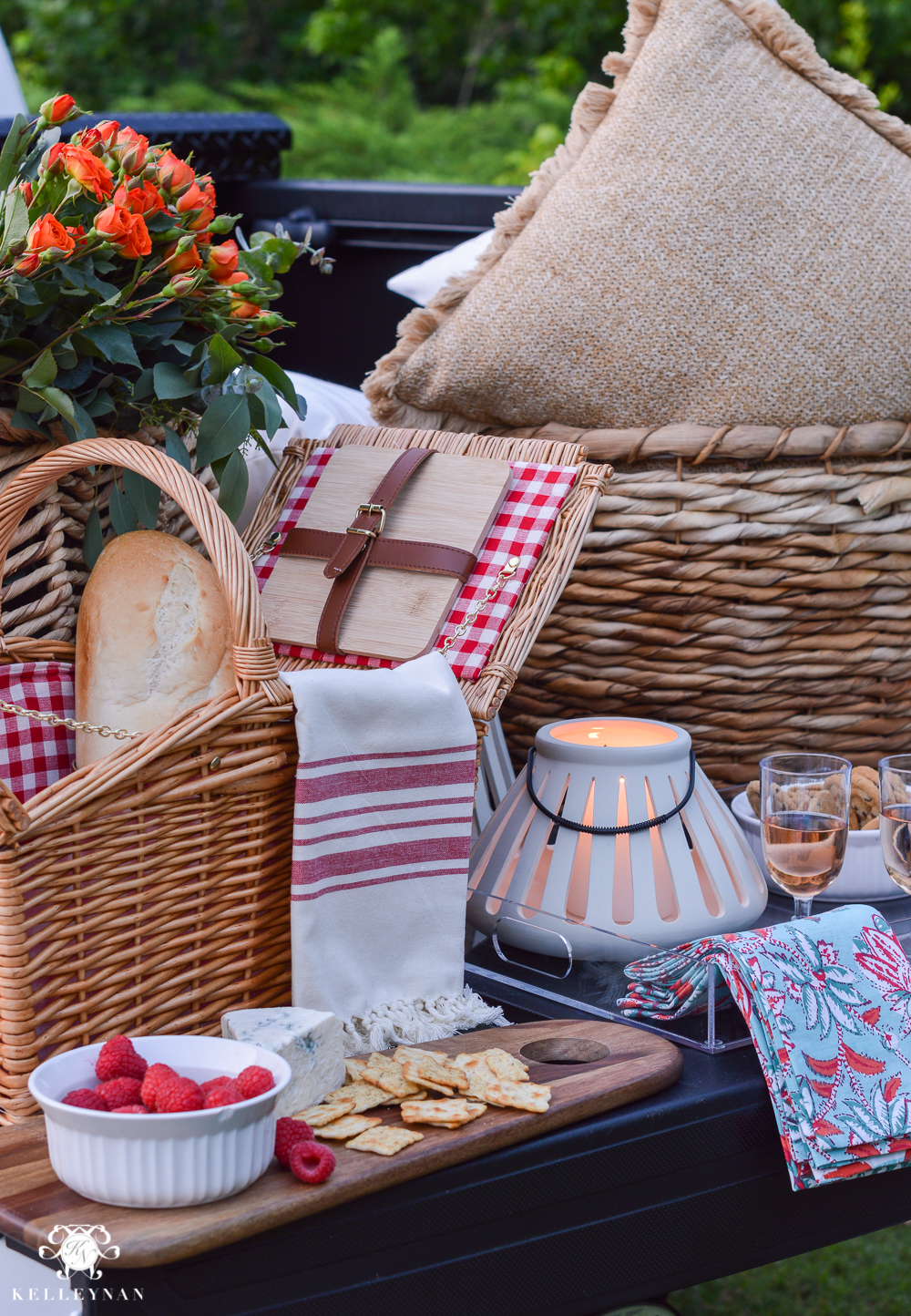 Have any other picnic ideas? Tips? Traditions? Let me know in the comment section below.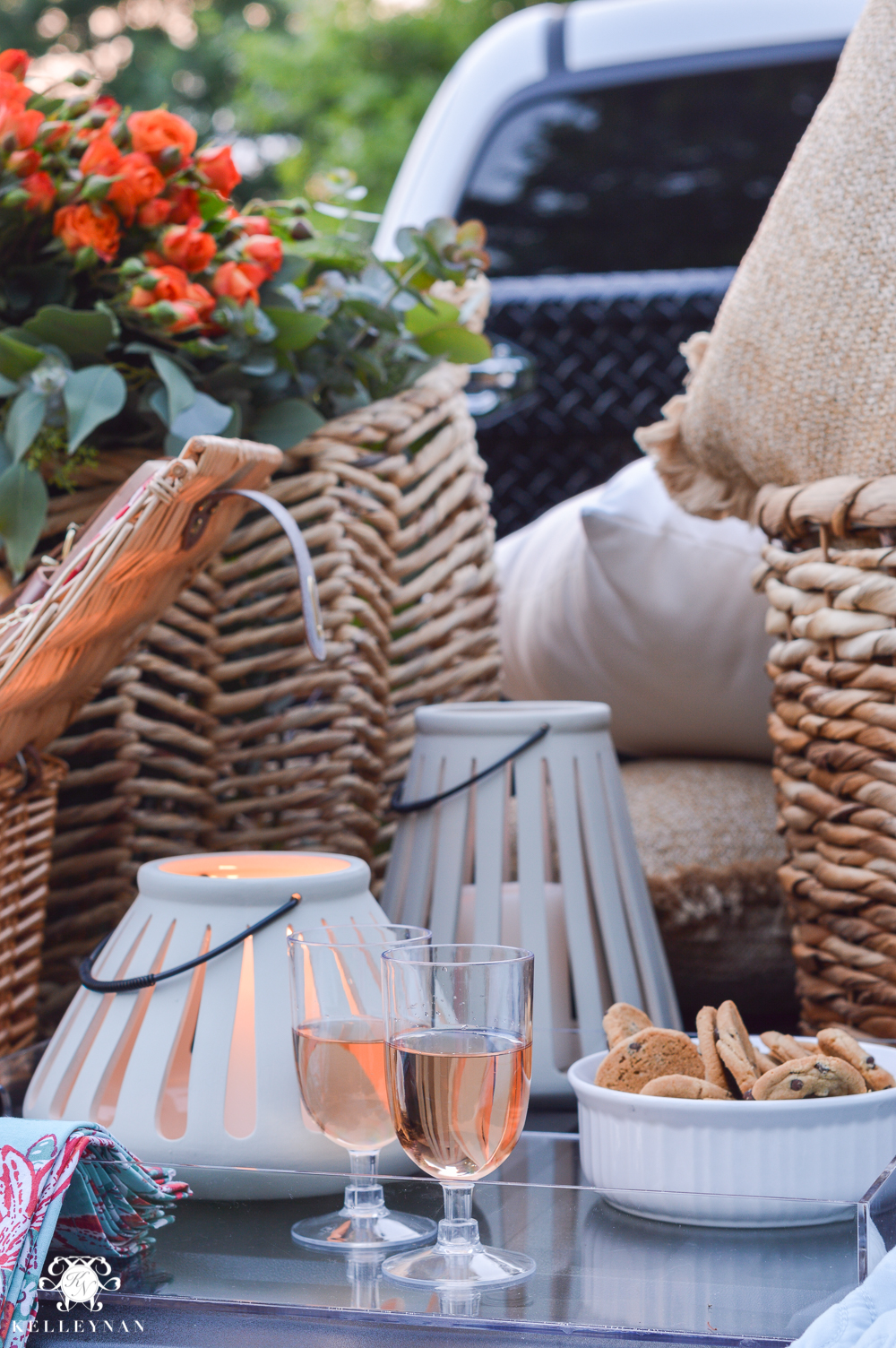 Most outdoor items shown are currently on sale for 50% off. Plus, you can get an extra 15% off and free shipping on orders $100+ with code SHOPIT.
Picnic Basket | Quilt | Acrylic Tray | Large Round Banana Leaf Basket | Ceramic Lanterns | Napkins | Red & White Towel | Palm Leaf Embroidered Pillow | Natural Fringed Pillow | White Sunbrella Pillows | Charcuterie Board | Acrylic Bowls | Quart-Sized Mason Jars | Corningware