In celebration of Prime Day 2020, today, I'm sharing a whole lotta randomness with 20 of my favorite Amazon purchases of 2020 — from home to holiday, from kids to kitchen gadgets. As a bonus, a few of them are discounted today for Amazon's annual sale. Unlike past years, this Prime Day falls in range of when we're starting to think more about the holidays and gift giving, so it's a great time to mark some of those names off your list! Read on for what made the top of the list in most recent Amazon scores; you can also find some of my favorite Prime Day deals (along with what I woke up and ordered) toward the bottom of the post!
*Posts on KelleyNan.com may contain affiliate links. Click HERE for full disclosure.
Favorite Amazon Purchases of 2020
All links and a full description can be found below the graphic.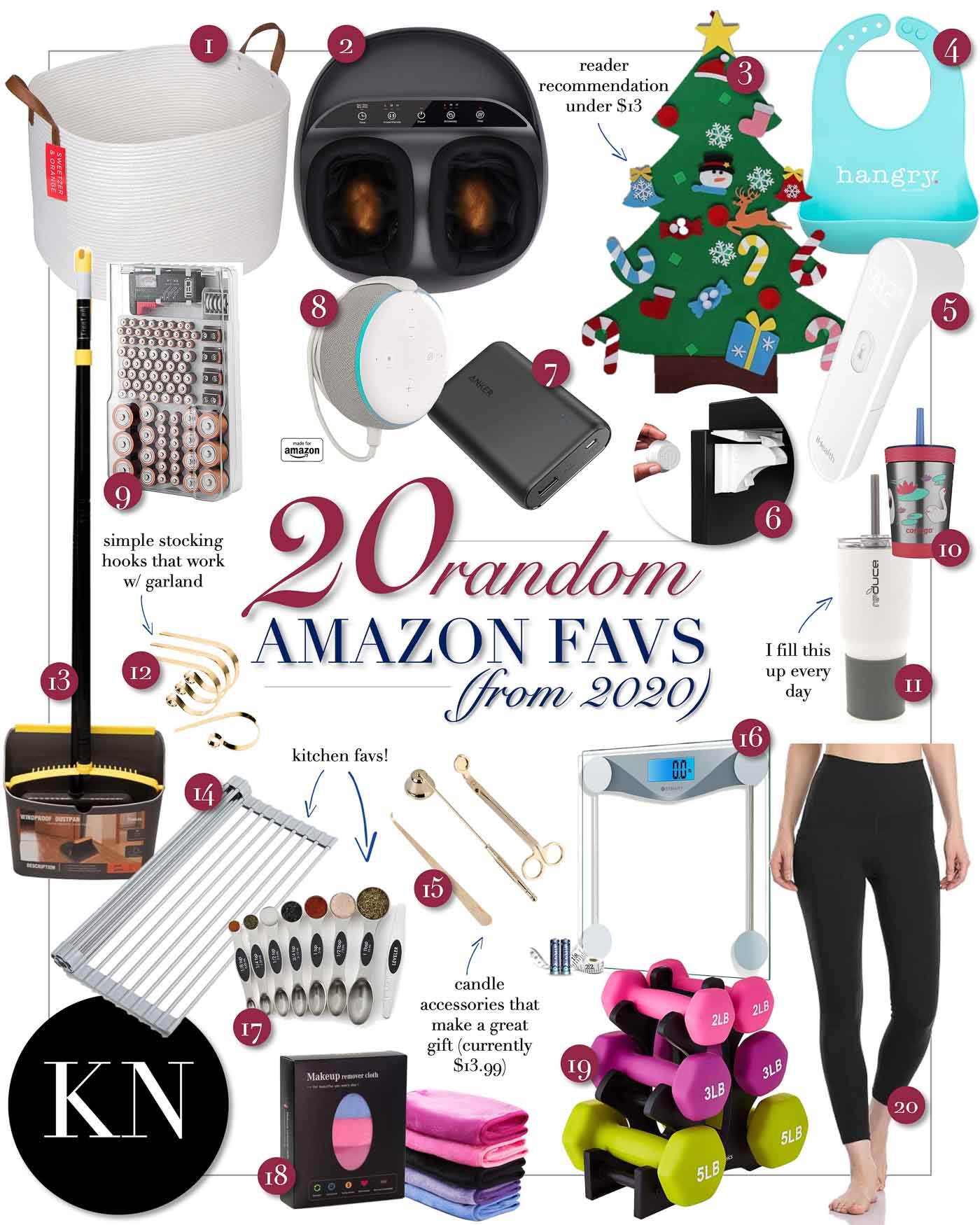 1 | 2 | 3 | 4 | 5 | 6 | 7 | 8 | 9 | 10 | 11 | 12 | 13 | 14 | 15 | 16 | 17 | 18 | 19 | 20
1. XXL Flexible Rope Laundry Basket: I raved about this laundry tote when I first purchased it during my laundry room makeover. If you have lots of doors that make a plastic basket a nightmare — or, need something BIG and functional that's easy to carry (I can easily fit two loads in this thing and still clench the handles) — this has been a life saver!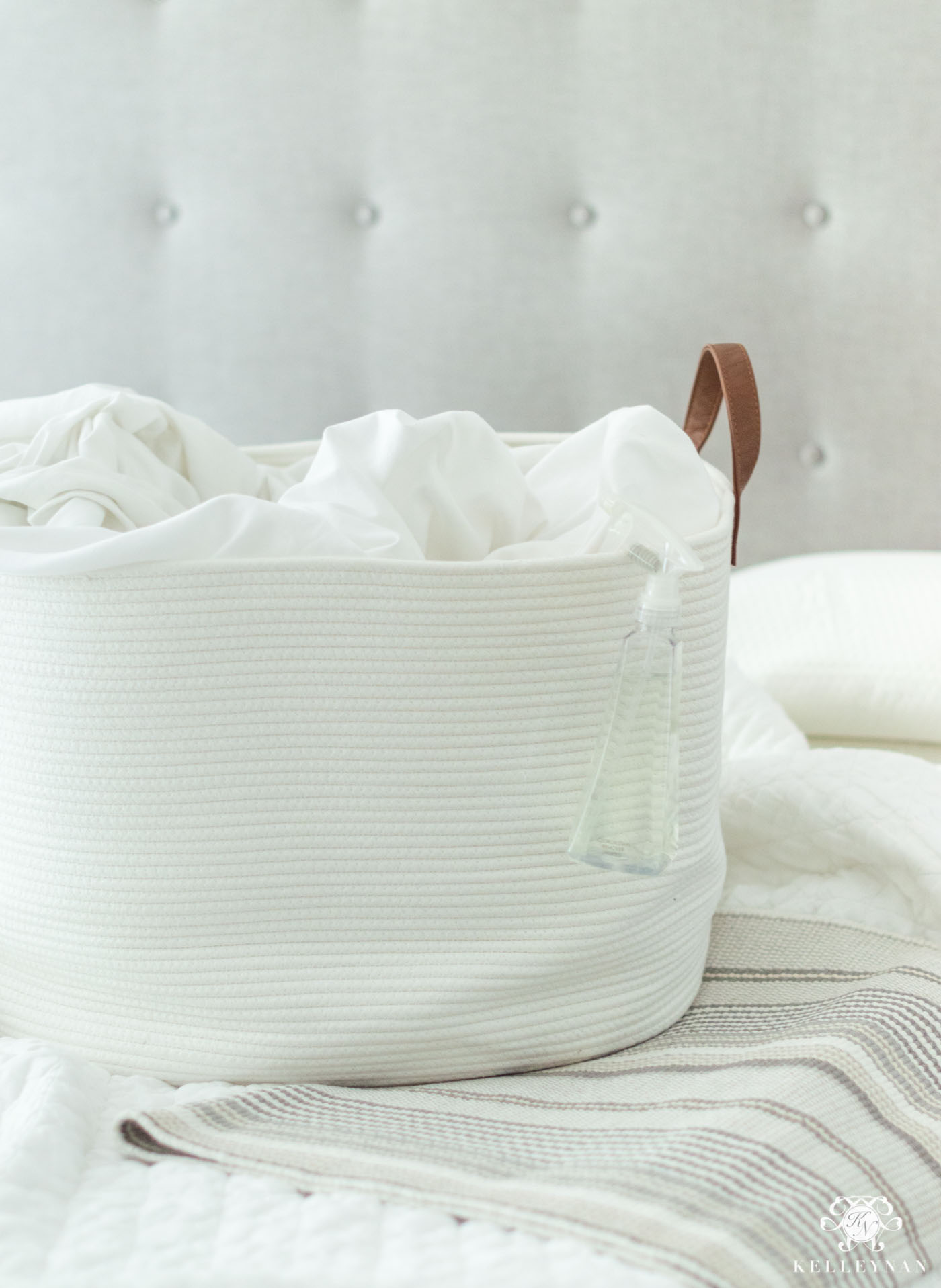 2. Foot Massager: This was a little out of character for me but it has been worth its weight in gold. I love that it doesn't just roll the bottoms of your feet but has air compression also to squeeze and relieve the sides. It has multiple settings, depending on how much pressure you prefer, as well as a heat setting. This one IS part of Prime Day and makes a great gift! I keep mine under my desk and while it has a 15 minute setting, I typically use the 30 minute setting each session.
3. Kid's Felt Christmas Tree:This was a recent purchase, per the recommendation of a reader. We just received it and I can't wait for Eliza to try it out! It's 3′ tall and comes with 26 detachable "ornaments" to decorate the tree. Don't forget to apply the additional 5% coupon (already only $12.99) in the check box! This will be such a fun way to kick off the Christmas season.
4: Silicone Bib:Ok, I know what you're thinking. Silicone bibs have been around a while but this specific bib is THE ONLY BIB that will fit Eliza's slender neck. We used one for five meals a day ever since she started sitting in her high chair (we just spray and rinse in between meals and snacks and throw in the dishwasher at night) and we JUST ordered our second one. It comes in several colors and sayings and one is all you need! There's an additional 10% off coupon listed on the page.
5. Touchless Thermometer:We ordered this toward the beginning of March when we didn't know if we could truly trust our former thermometer. It is so easy to use and read and is lightning fast. This is 30% off ($10 off) as a part of Prime Day! I just ordered a second one so we can keep one in Eliza's room and one for the rest of the house.
6: Magnetic Cabinet Locks:We haven't gone too overboard in "Eliza-proofing" the house but one area we did focus on was applying magnetic locks to the kitchen cabinets. These are so easy to install and are also 20% off today. You use a magnet by placing it on the outside of the cabinet, which unlocks the cabinet door to open it — it comes with one but we ordered an extra pack (which are also on major sale) to stash them all over the kitchen HERE.
7. Portable Charger: Dave and I both have these inexpensive portable chargers. Not only are they great in a pinch, on the go, but they also charge my phone WAY faster than a regular wall charger. These make great gifts and stocking stuffers! Don't forget to apply the extra $2.00 off coupon on the purchase page.
8: Echo Dot Mount:We have Echos and Echo dots all over the house, in almost every room. (If you don't yet have one or need additional dots, you can find them on sale today for $18.99 HERE. Most of them are set on surfaces but outside and in Eliza's room, we got these wall mounts which has been great for freeing up space and also keeping her little hands away from the dot in her room. They come in both black and white, depending on your preference.
9: Battery Storage & Tester: Another smart organizational find that made its way into our home was this battery storage organizer, that also has a clamp to test batteries — so much easier to store with tons of room and so much easier to identify what batteries need to go! This is another great Christmas gift idea for anyone who likes all the gadgets.
10. Leak-Proof Toddler Insulated Cup:This is the only cup we have that insists it's leak-proof, and actually is! We have two of them and each morning, I fill this little insulated cup with water for Eliza to sip on throughout the day. It's also dishwasher safe and simple to clean.
11: Insulated Cup: This actually isn't the first of these cups I've had but I use them daily so they're worth noting! This is the tumbler that I've found that outlasts any other in terms of keeping cold drinks cold and hot drinks hot. I have my water in these daily and find it so much easier to keep myself accountable for water intake — I also drink way more with a straw cup that alternatives.
12: Simple Stocking Hooks:
I found these last year when I was specifically looking for something that would be discreet (but pretty) when I decorate my fireplace mantel for Christmas. They work so well with large garlands and I was able to expand mine without issue since I have a larger mantel ledge. Now is the time to start shopping for holiday 😉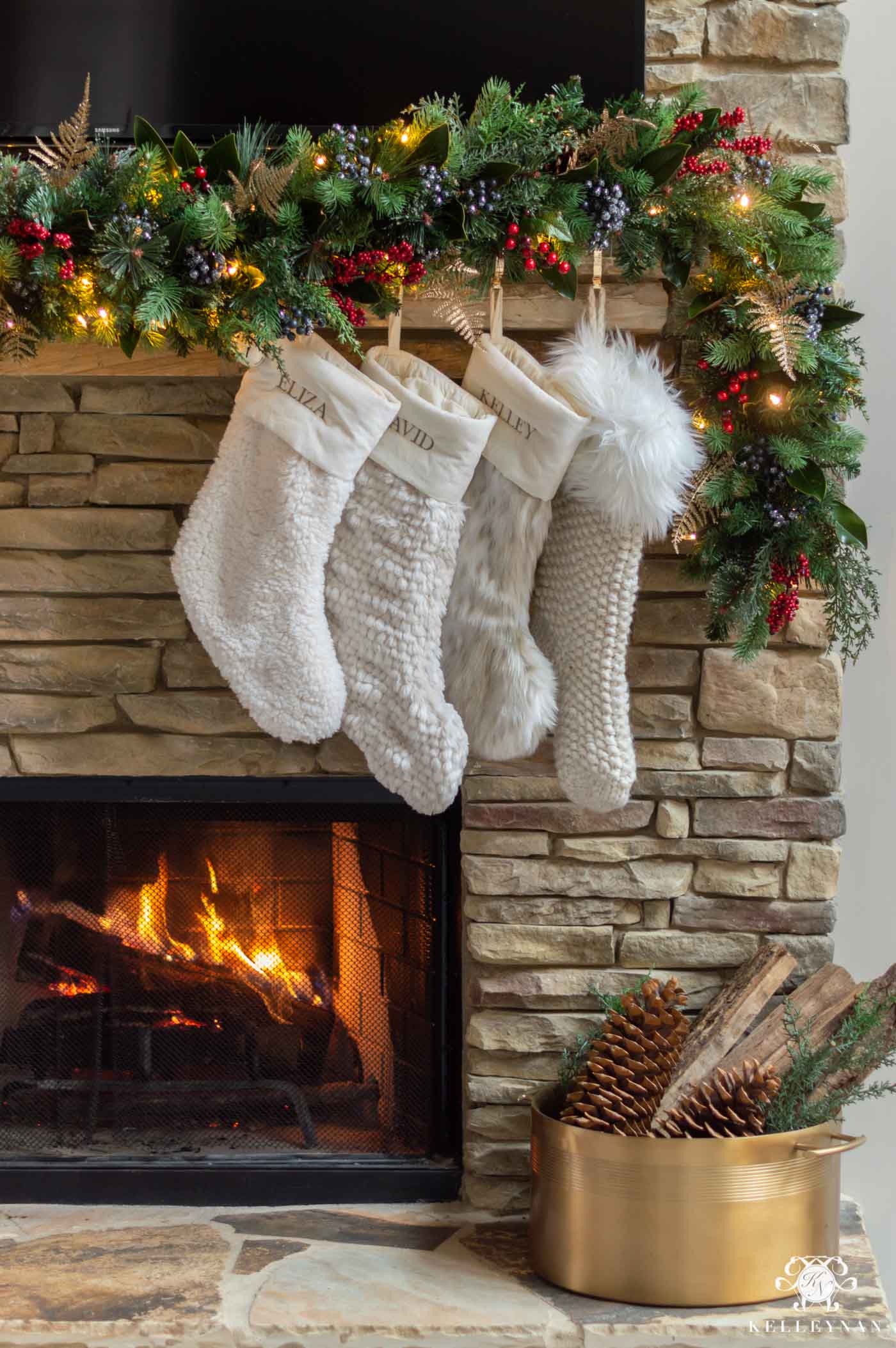 13. Broom & Dustpan: I said "random", right? When my mom came to stay with us, she was more than a little ashamed of my broom situation, haha. This broom is by far the nicest I've had — it sweeps wonderfully and the dustpan can stand on its own. Another perk — they snap together and the broom can be stored inside the dustpan. The dustpan also has teeth to help prevent debris from falling out. This was a recent purchase but definitely one of my favorites! It's on sale right now, plus has an additional 20% off coupon on the purchase page.
14. Rolling Sink Drying Mat:
I actually shared this rolling mat in my inexpensive kitchen favorites post (
HERE
) last month — you all went crazy over this thing! And, rightfully so. It's such a clever way to dry dishes (or even wash produce) and when you're finished, you can roll it up tightly for storage. Mine fits perfectly in a drawer but you can also store it behind a cabinet. It has an additional 5% off coupon on the purchase page.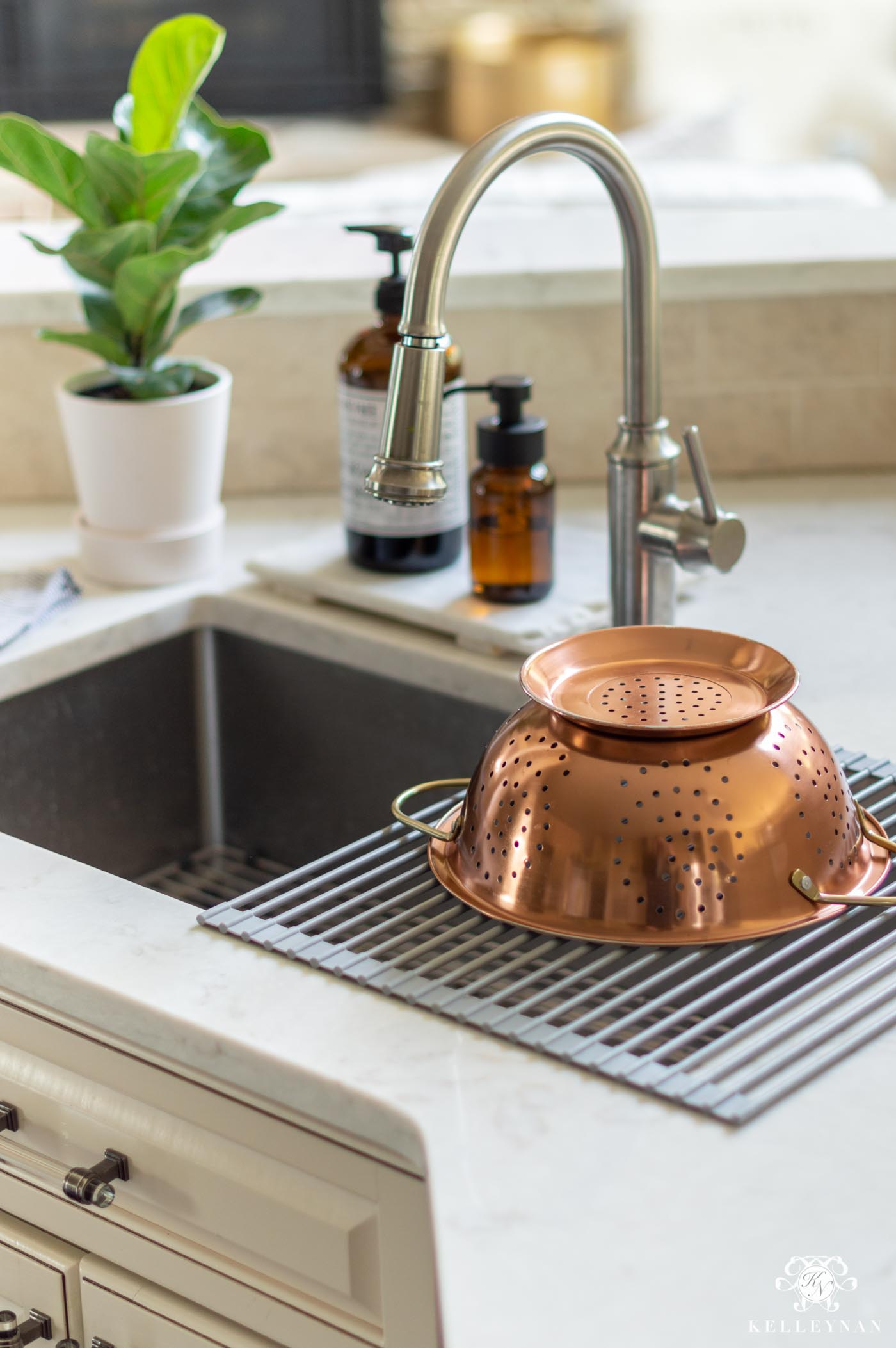 15. Candle Accessories Trio Kit: This was another recent purchase for myself, but it makes a fantastic gift — especially as an "add-on" when gifting a candle this holiday season. It comes with a snuffer, wick trimmer, and wick dipper and it's currently only $13.99. I went with the gold but there's also a rose gold option 😉 It's pretty enough to make for beautiful coffee table/console table/shelf decor and is a great "extra" when you're struggling for something small to layer, top a book with, or fill out a tray.
16. Scale: While admittedly, not the most "fun" thing to buy for yourself, when I started a "healthier" journey a few months ago, I needed a scale that was accurate — the one we had was off several pounds and would read differently each time I stepped on it. I wanted something (a little more sleek) that was inexpensive and basic. This thing totally fits the bill! It's under $17 and has almost 36k positive reviews!
17. Measuring Spoons:
This was another smart kitchen gadget I shared last month that was a reader favorite. Not only are the spoons magnetic, but one side is oblong so it actually fits inside spice containers that the round spoons typically wouldn't! These are 44% off right now…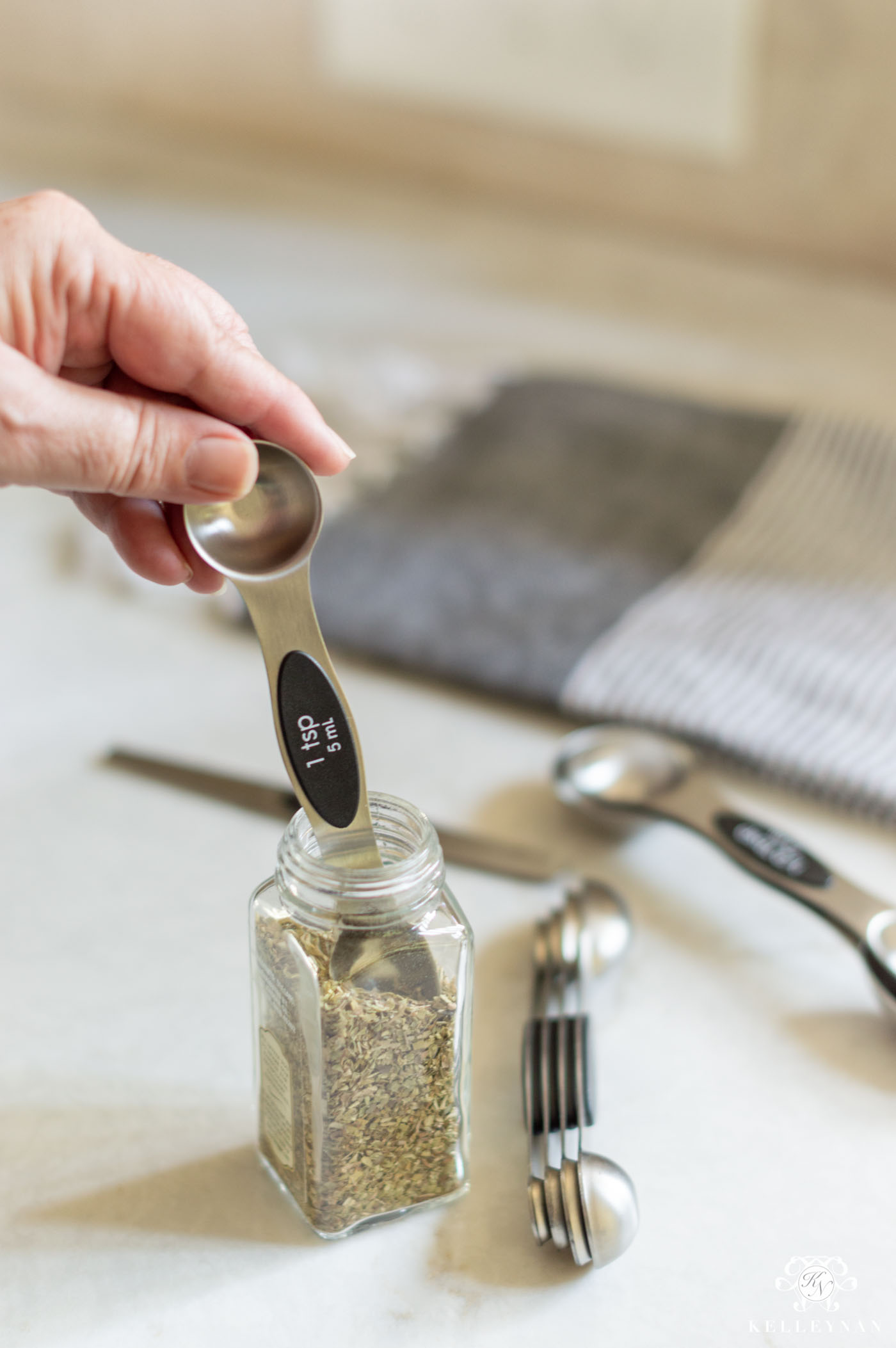 18: Makeup Remover Face Towels:  I ditched disposable makeup remover towels when I read that it could be the cause of some of my skin issues — like occasional cystic acne. While you can go with just water, I do use a makeup removing balm (HERE) and it has made such an improvement for my face! They are so soft and work so efficiently — I don't know how it all works but it feels like I'm rubbing a cozy blanket on my face and everything comes right off. They come in a five-pack, are incredibly inexpensive, and are washable in the washing machine and can be washed a couple thousand times.
19. Dumbbells:
These were another purchase I made — right in the middle of when dumbbells were impossible to find. While these were listed as not available, I was able to purchase and have them ship when they were made available. Even so, they arrived within a few days! I'm not positive on the lead time now and can't promise but if you have struck out on weights because everyone has been sold out, there's a good chance these would still arrive quickly!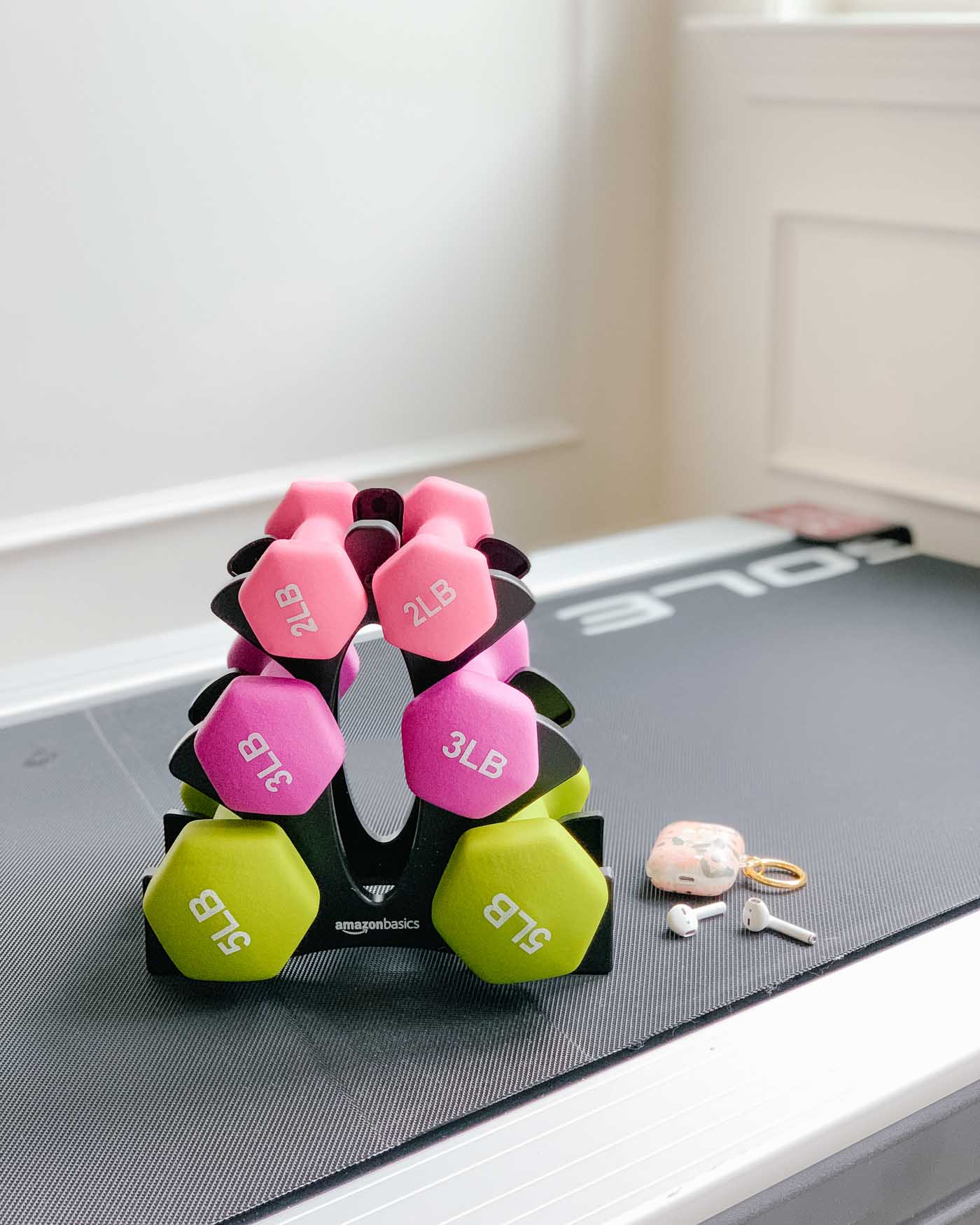 20: Leggings: I've shared these a few times but they're so good, even my mom who isn't a typical leggings wearer ordered them! They are lightweight and comfortable but still hold you in. They are high waisted (which I prefer) and I now have several pairs — they come in over 20 colors. There's almost 12k positive reviews on these and they have been one of my favorite finds — not just of the year, but of the past several years!
FAVORITE PRIME DAY DEALS
Prime Day started early this morning and there is a TON listed — from home to electronics and kids items. While several deals are good for the next two days (or while their stock lasts), there will be Lightning Deals happening continuously, on a limited time and stock basis. You can watch for those HERE.
Get a $10 Amazon Credit When You Buy $40 in Gift Cards
Select Baby: Save $15 when you spend $75

A Few Things I Ordered

A Few Things I Have & Love

Random Deals Worth Looking At

Books & Other Media — Buy 2, Get a Third FREE
A Few Favorite Children's Books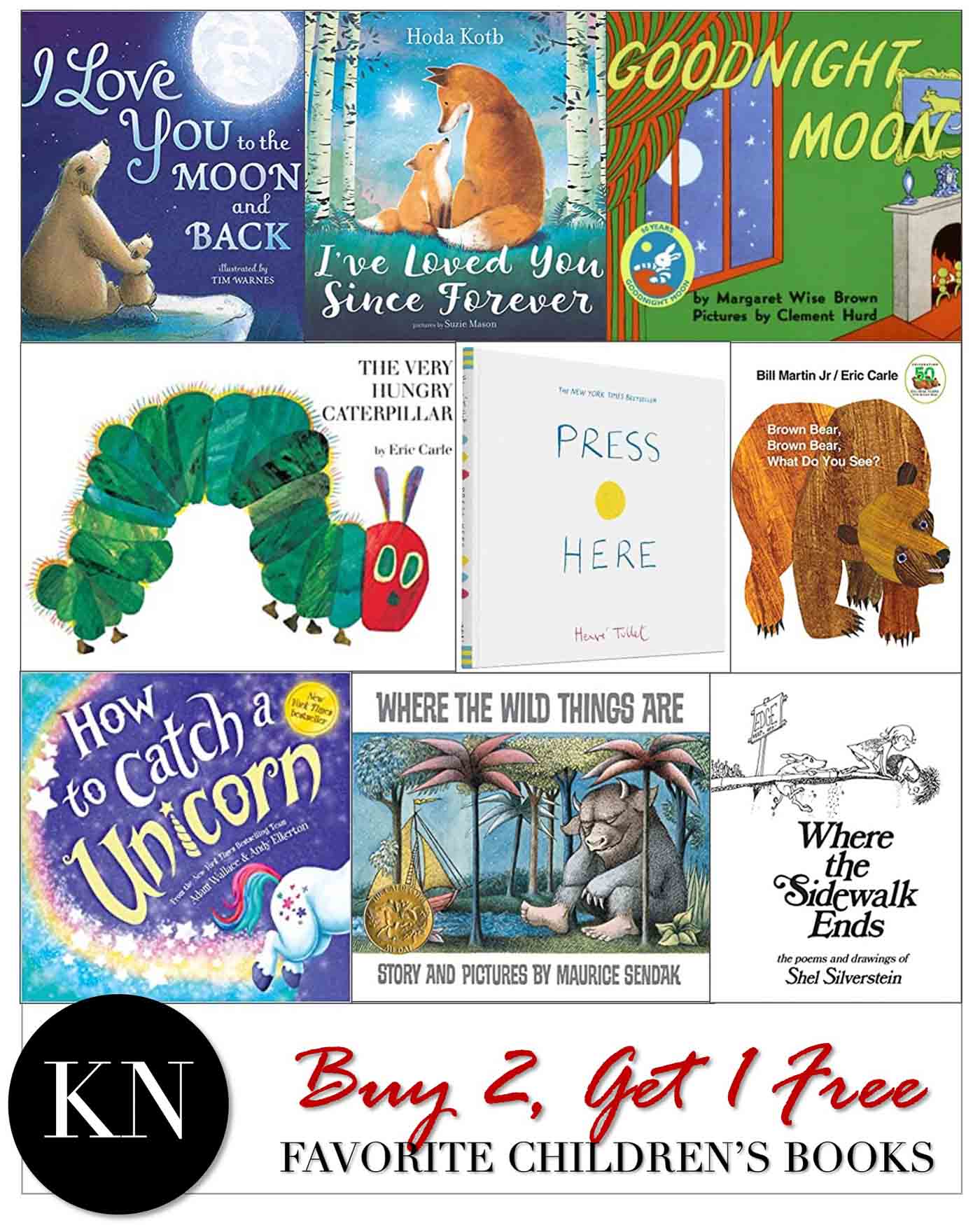 Scroll & Tap to Shop

A Few Favorite Coffee Table Books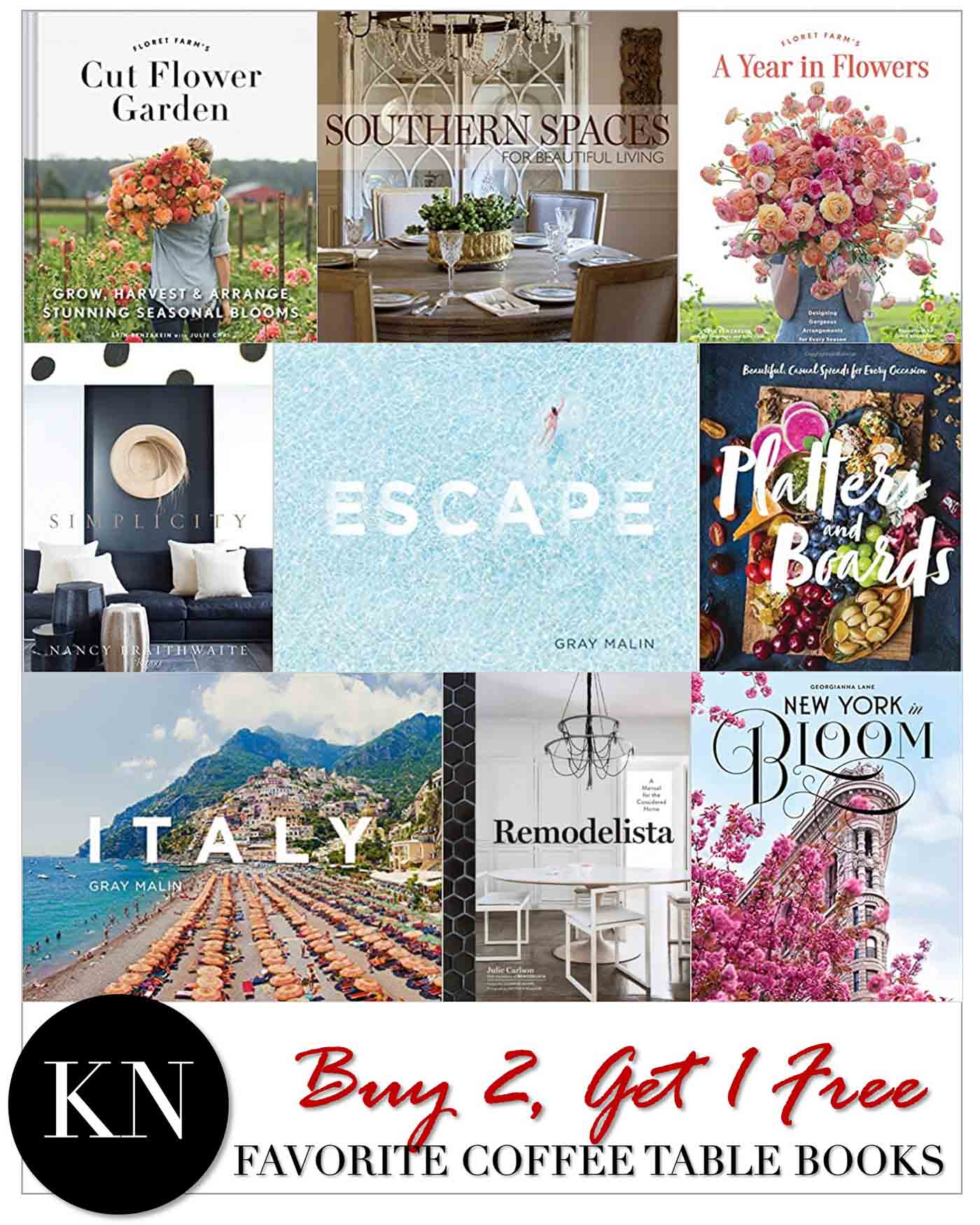 Scroll & Tap to Shop

Have a fav Amazon purchase of 2020? Tell us about it in the comment section! And, best of luck if you plan to shop Prime Day today 😉