I have really been into black Windsor chairs — and Windsor style furniture in general — for a while and I'm finally moving forward with a Windsor style dining chair as my first official piece. While the spindle style has been around for decades, there are a lot of options now with slight modernizations that don't sacrifice that tried and true classic look. Today, I'm sharing a few favorites from black Windsor dining chairs and bar stools to benches and even beds!
*Posts on KelleyNan.com may contain affiliate links. Click HERE for full disclosure.
Windsor Furniture Favs: Black Windsor Chairs, Benches and More!
While I'm leaning toward contrasting black pops and any excuse for a dark accent and gravitate toward the black Windsor chairs — and black Windsor furniture in general — most of these pieces come in several colors, from white and navy to gray and natural wood tones. Regardless of your personal home style, these spindled pieces can fit in almost any aesthetic from farmhouse to more modern to traditional… they work in almost any situation! You can find the links for each beneath the collage graphic below.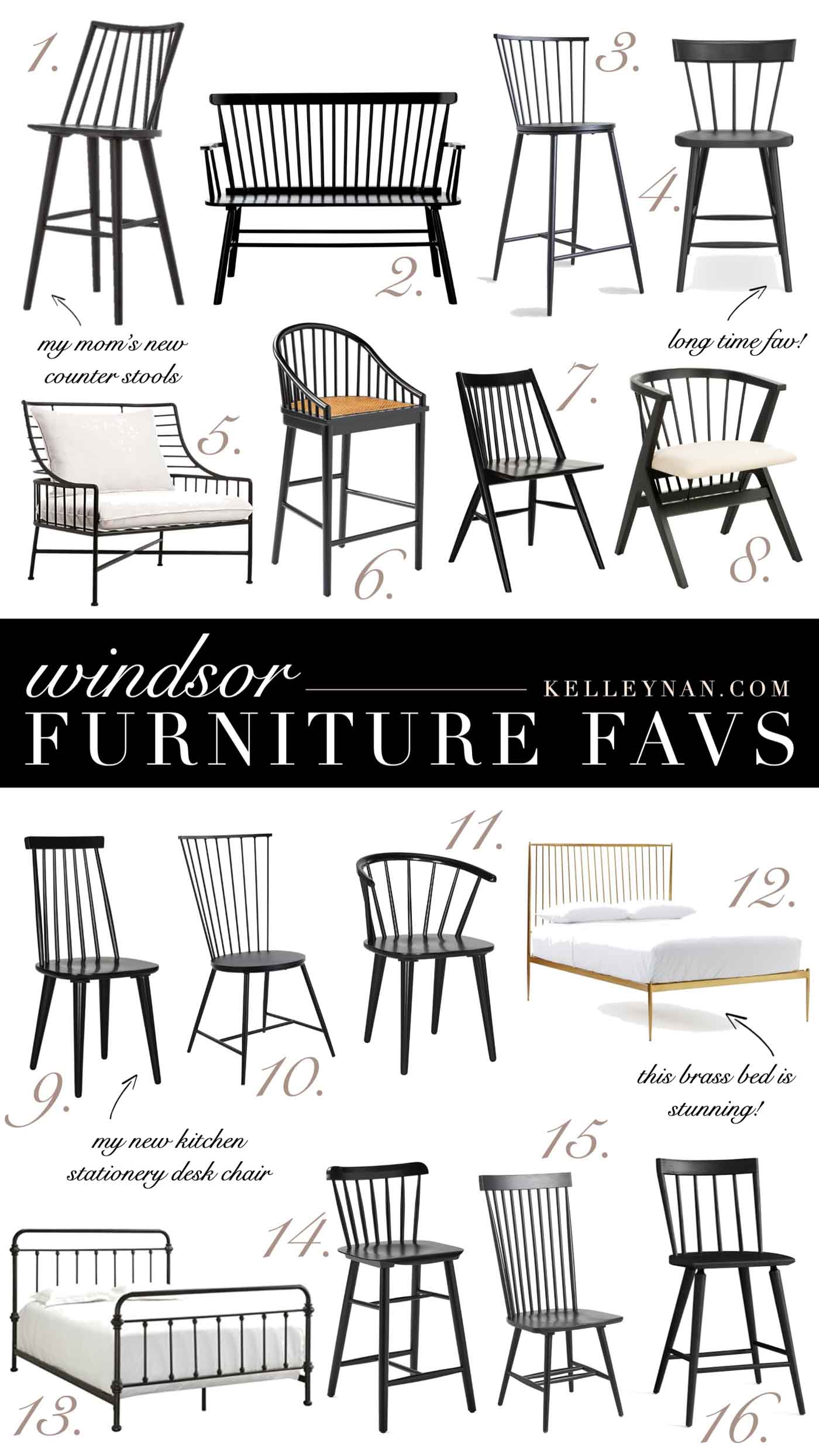 1. | 2. | 3. | 4. | 5. | 6. | 7. | 8. | 9. | 10. | 11. | 12. | 13. | 14. | 15. | 16.
As I mentioned in the intro, I am finally taking the plunge with my own Windsor chairs, in black, by opting for THIS affordable dining chair — I ordered the black but they also come in three other colors. It actually comes as a pair (for only $169.99 for the set!) While I've considered replacing my breakfast nook chairs with the spindled Windsor style, I'm easing in and got these specifically so I could place one at our stationery desk in the kitchen. We've never had a chair in that spot and instead have kept a kitchen stool but I think it will add some form (and function!) to this high trafficked space. I'll definitely share the result of the addition soon!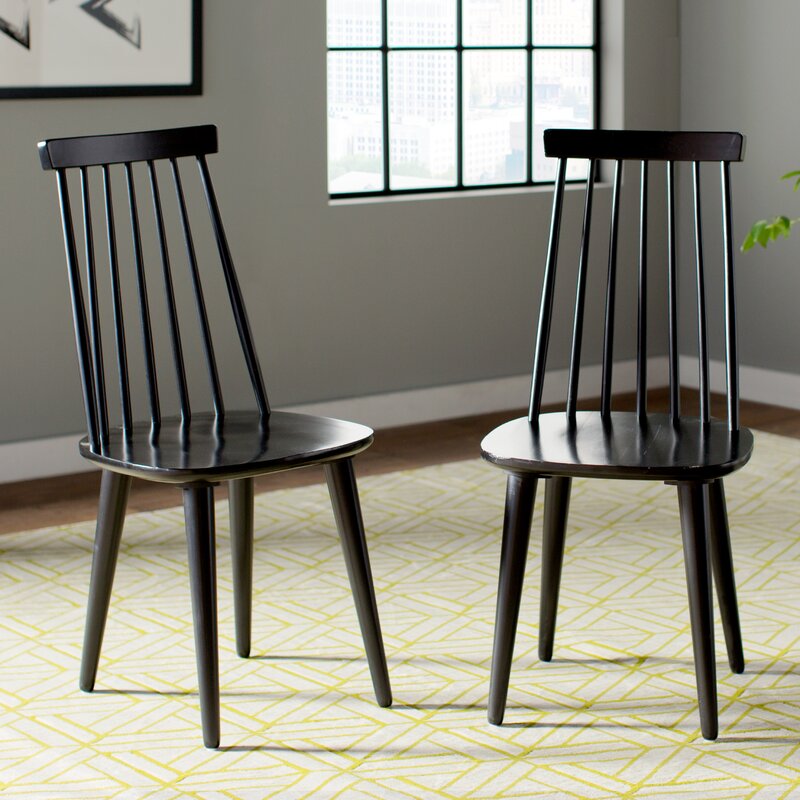 Also a great deal and $165.99 for a pair (plus, they ship free via Amazon), THESE curved back Windsor style chairs come in five colors.
My mom also pulled the trigger on a trio of Windsor bar stools for her new house — these black oak counter height stools that come in a natural finish and both bar and counter height, as well. They are solid construction and beautiful in person!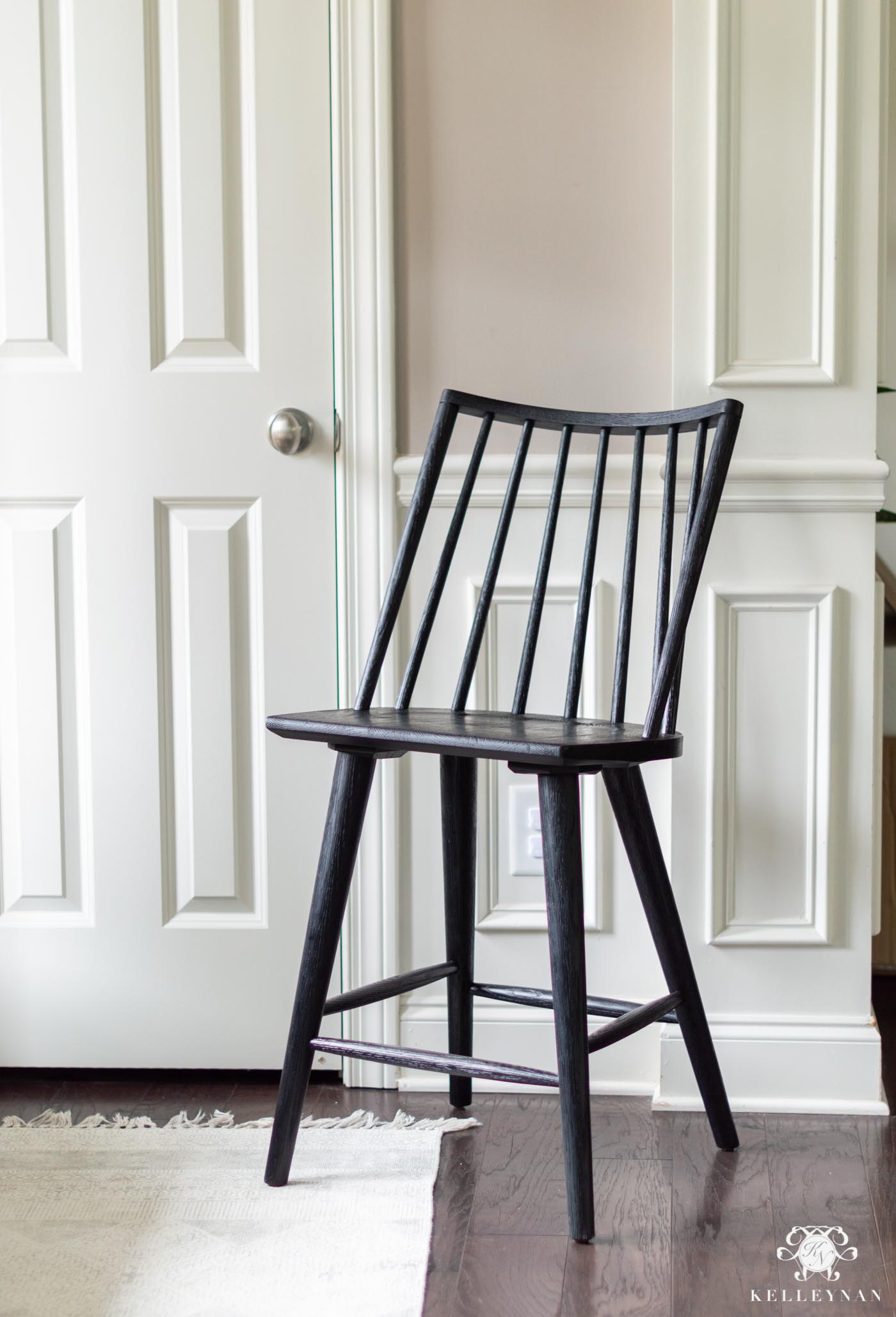 Even though she's not in her house quite yet, we tested them out in my kitchen — LOVE!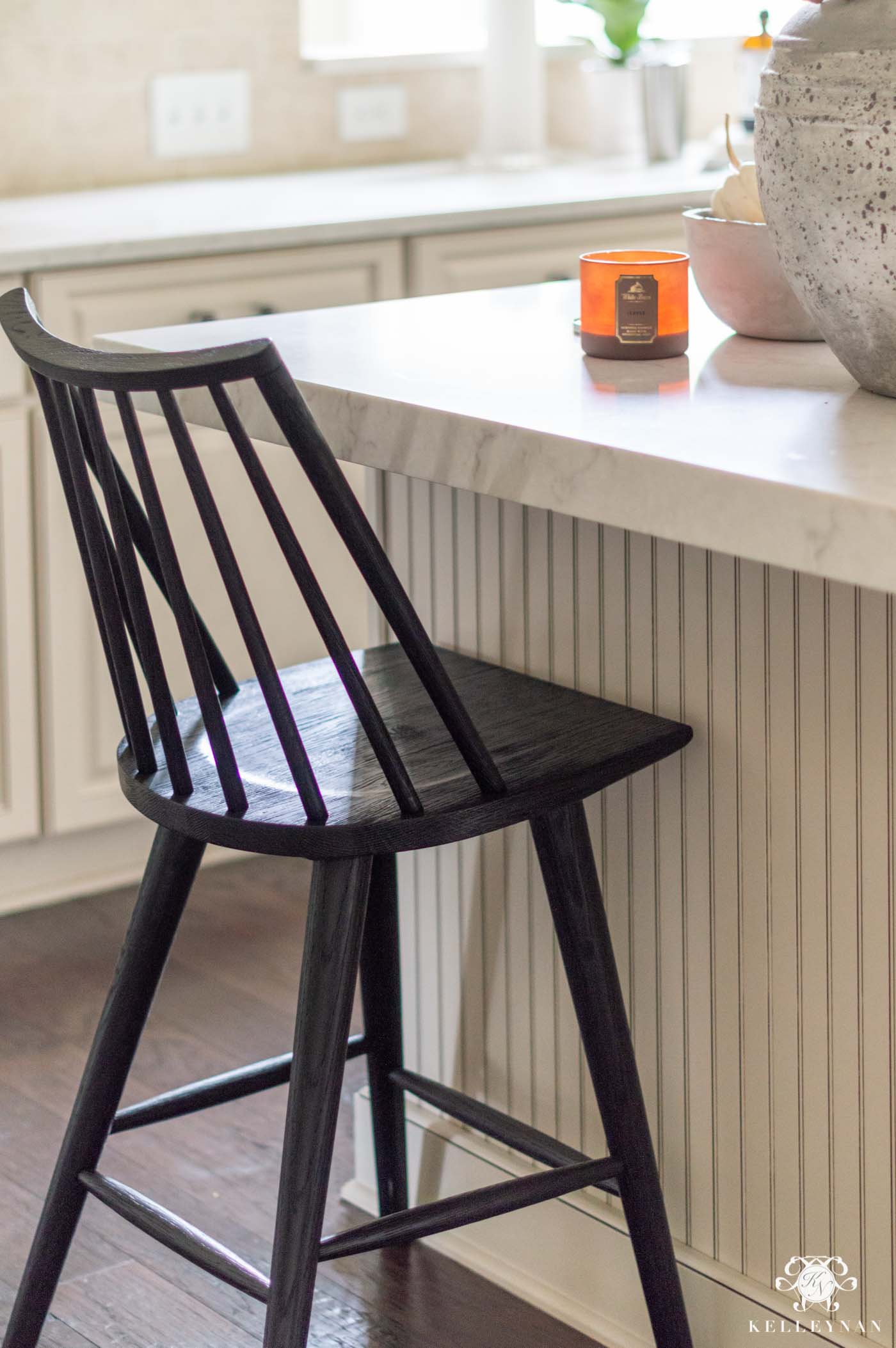 While not the exact same, THESE stools are over $100 less per stool and have an incredibly similar style — they also come in both counter and bar height HERE.
Another black Windsor style piece I've been eyeing is THIS bench — perfect for an entry, front porch, or mudroom. Like most of the pieces featured in the post, it comes in several colors, including gray and white.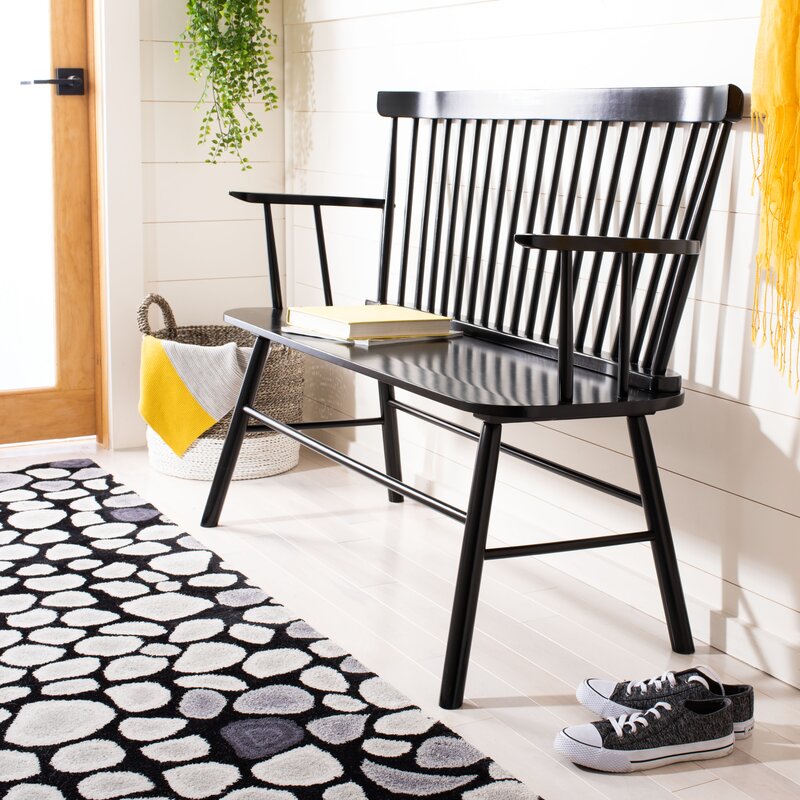 You can use code EXTRA15 for an additional 15% off this set of dining chairs; they also ship free HERE.
Do you have any Windsor style pieces throughout your house? Are you a fan of the updates on the classic style that's been around forever? You can subscribe to my emails at the bottom of the post and catch my upcoming projects and when I share my spindled chairs have arrived 😉
Shop Favorite Windsor Chairs & Furniture