One of the things I prepared just before the new year was a content calendar for the first two months of the year. I have done really well in sticking to it (I did miss one post) but today, all that went out the window. I've said before that when you get on a roll organizing, it becomes addicting… so, while organized kitchen drawers were on my list to launch in the next two weeks, this past week, I found myself forgoing any other blog prep, totally on a high from tidying the space I wasn't supposed to touch for another week. Woops. Now I'll be rallying to get caught back up on time-sensitive stuff but thought I'd go ahead and share my progress thus far.
If you look at your entire kitchen as a whole, it can be daunting to think about the disarray that may be hiding behind each and every door. The good thing is that each space is self contained so you can take it on all at once, separate it into zones, or even tackle one drawer/cabinet at a time. I've conquered most of my drawers but cabinets are another story – I'll be back to share those in a few weeks 😉
I try to emphasize the importance of practical, real solutions over the pretty, and perfectly color coordinated. Part of the fun of organization is making your hidden spaces more attractive (more incentive to keep them organized) but unless you are purchasing everything at once, chances are, your items are going to be more collected.
*Posts on KelleyNan.com may contain affiliate links. Click HERE for full disclosure.*
ORGANIZED KITCHEN DRAWERS:

SILVERWARE & CUTLERY
With shallow kitchen drawers, the compartments and organizers you select are a huge part of the outcome of your project and how you maintain it as real life is happening. This is a glimpse of my silverware drawer before. Not terrible but beyond the flatware sorter, I didn't have anything to group items together. Everything got lost in the radom one-compartment tray I had sitting next to it.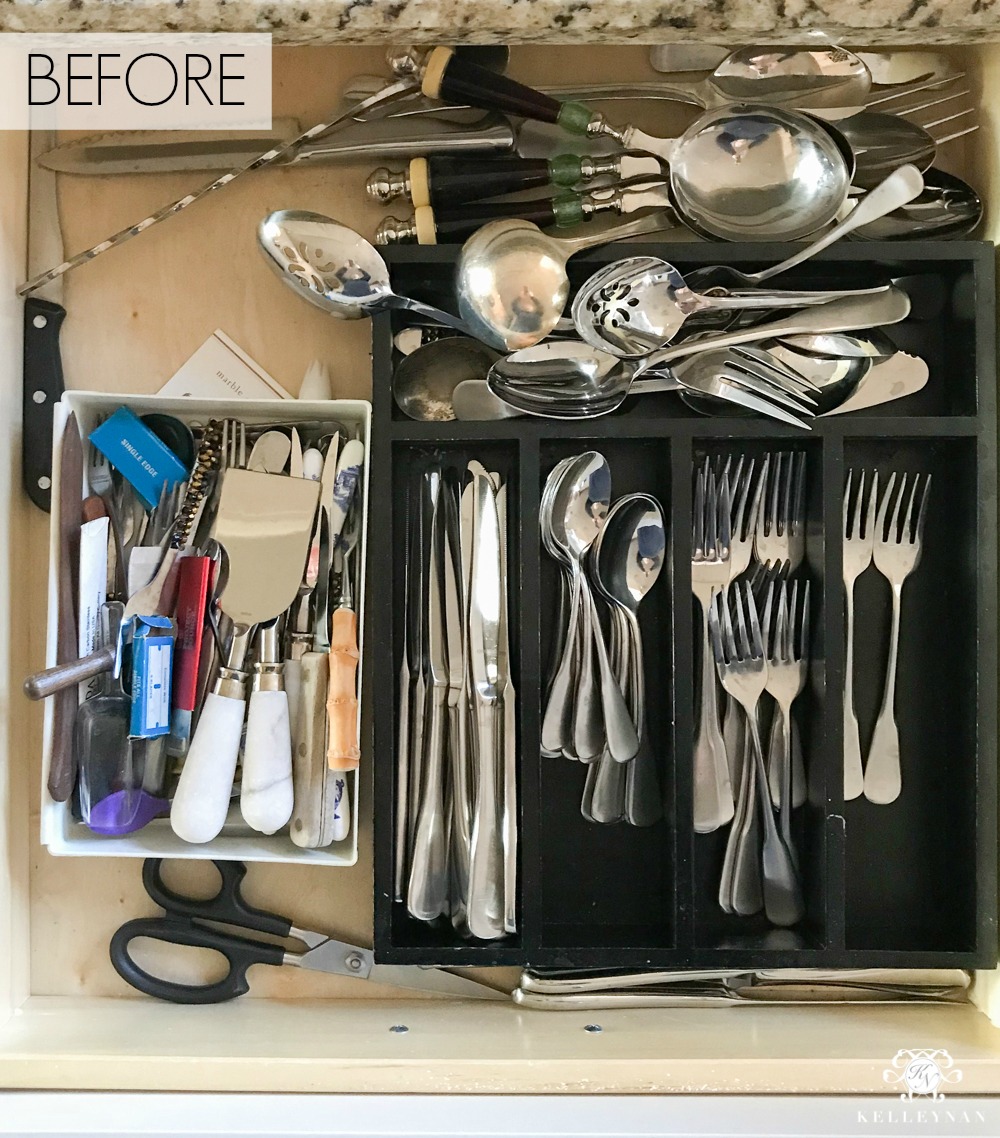 I removed everything and grouped them into categories. PS: You will be amazed by how gross your drawers can get. I was shocked by all the little bits of (honestly, I have no idea what they were) crumbs were left behind when it was cleared. Before I did anything else, I vacuumed  out the drawer. I have an abundance of sauce spoons, cocktail forks, and miniature flatware that are being relocated to the butler's pantry and I had just a few things I parted with.
I wanted an organizer that made better use of the space so I found this expandable cutlery organizer and once I expanded it to the drawer width, added a few of these coordinating compartment organizers. Now, everything has its own space and looks like this…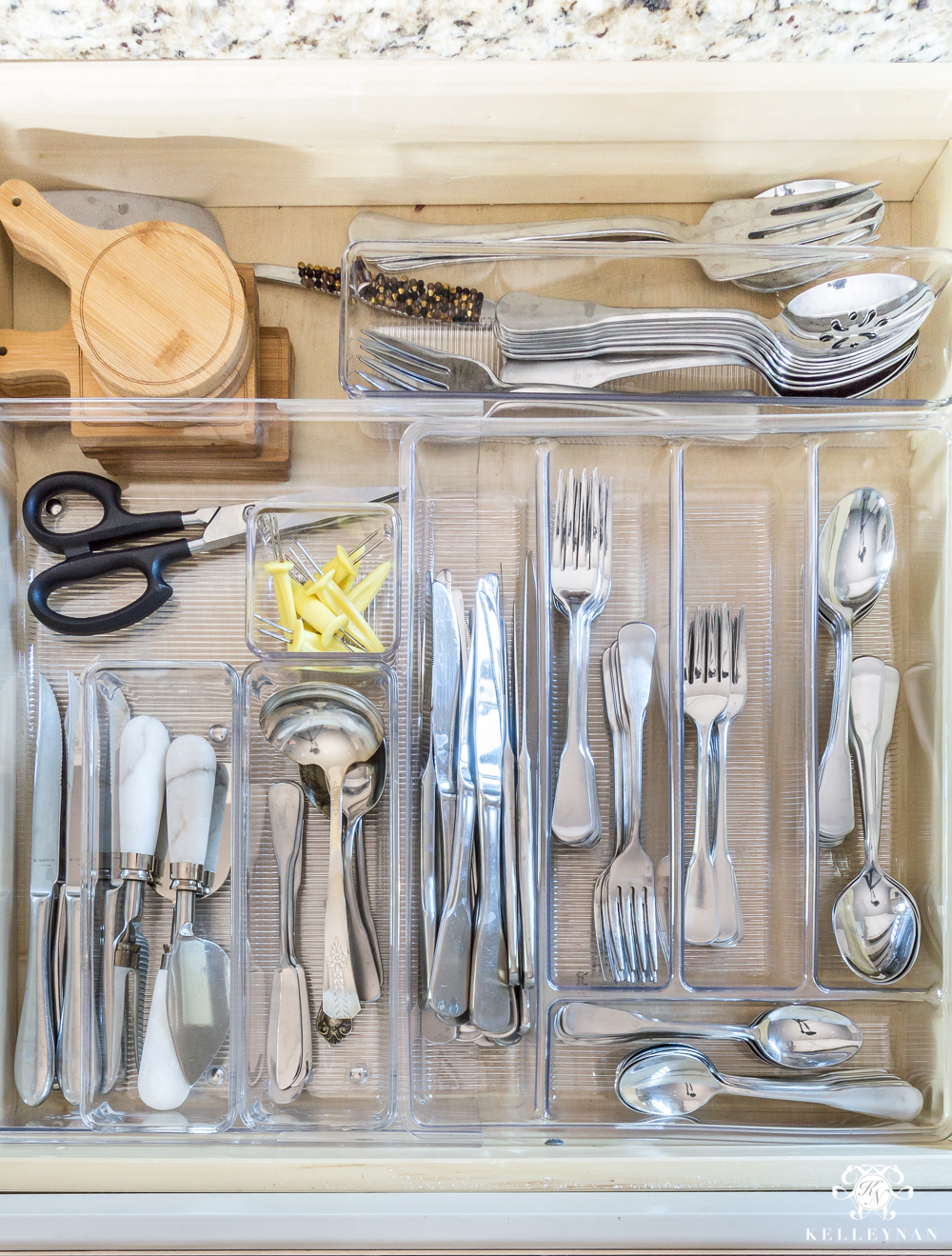 The individual organizers come in several sizes and fit together nicely, which worked perfect inside the larger compartment created by the expanded cutlery organizer.
PS: You can see my spice cabinet organization post HERE. Even so, this is what our utensil drawer looked like…