It's been five years since I last posted my solution for under the kitchen sink organization, and it's also been five years since I've given any attention to my cleaning cabinet system. The solutions I implemented back at the beginning of 2017 worked well for us and stayed well maintained…for a while, at least. But, since then, gradually over the years, we've gotten new countertops, a new sink, new faucets, had a leak, installed a new garbage disposal… you get it. A lot has gone on that has altered the state of organization in the cabinet below the sink. Somewhere along the way, we gathered everything into crates so work could be done, but then when it was completed, we didn't take the time to reset the "system," nor did everything make its way back in the cabinet. But today, just in time for the first week of spring, we're back in action with refined organization and updated organizers to best serve our family in 2022!
*Posts on KelleyNan.com may contain affiliate links. While this post is created in partnership Walmart, all opinions, concept, and creative are my own. Click HERE for full disclosure.*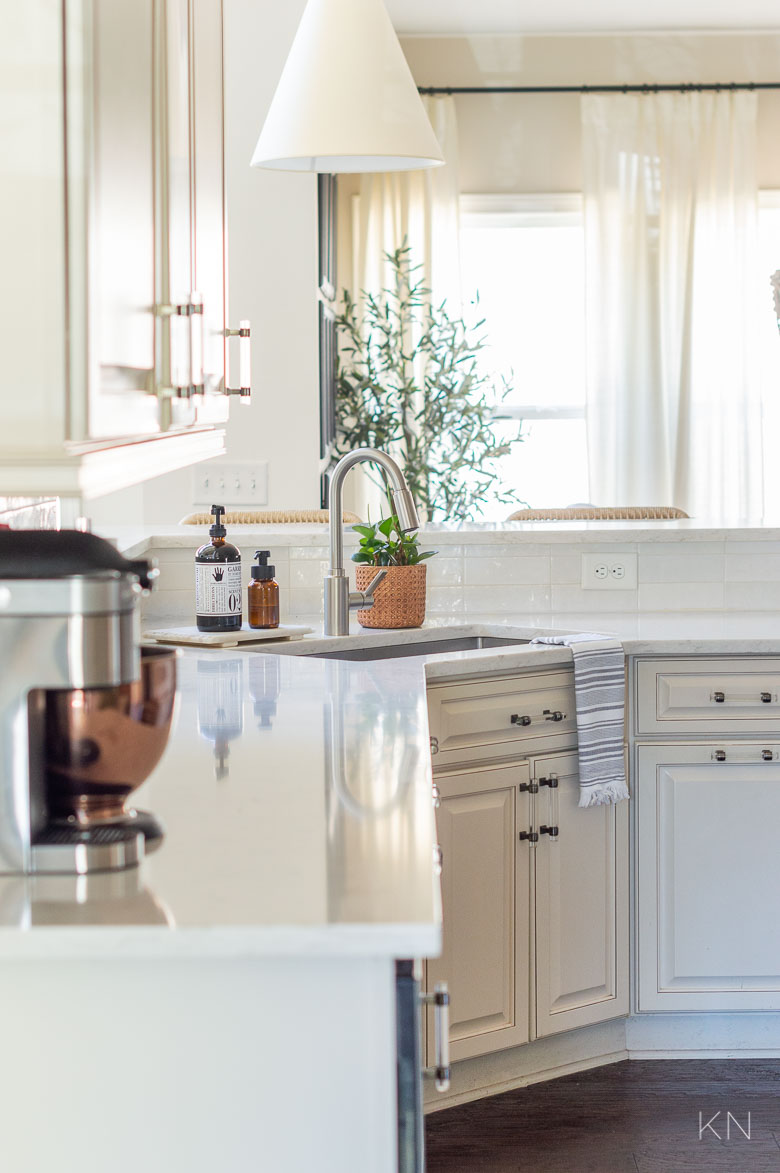 It's hard to grasp the depth and space in real terms by viewing a flat photo, but the electric especially wastes so much space, I almost considered contacting an electrician to move the outlet. I now know for the future 😉 The corner of the outlet is positioned less than 9″ from the cabinet opening!
As I mentioned, the electrical outlet centered in the cabinet, positioned at less than 9″ from the cabinet doors is the primary challenge. It prevents any organization solution that would be central-based. Instead, in our cabinet, I have to implement my system and organizers using the sides of the cabinet as the primary access points. Instead of going straight across, my organizers are positioned in more of a "U" shape.
By the way, if you haven't gotten on the microfiber towel cleaning train, do it. Especially for glass, countertops and appliances, where streaks are most noticeable. You can grab a pack of 30 HERE.