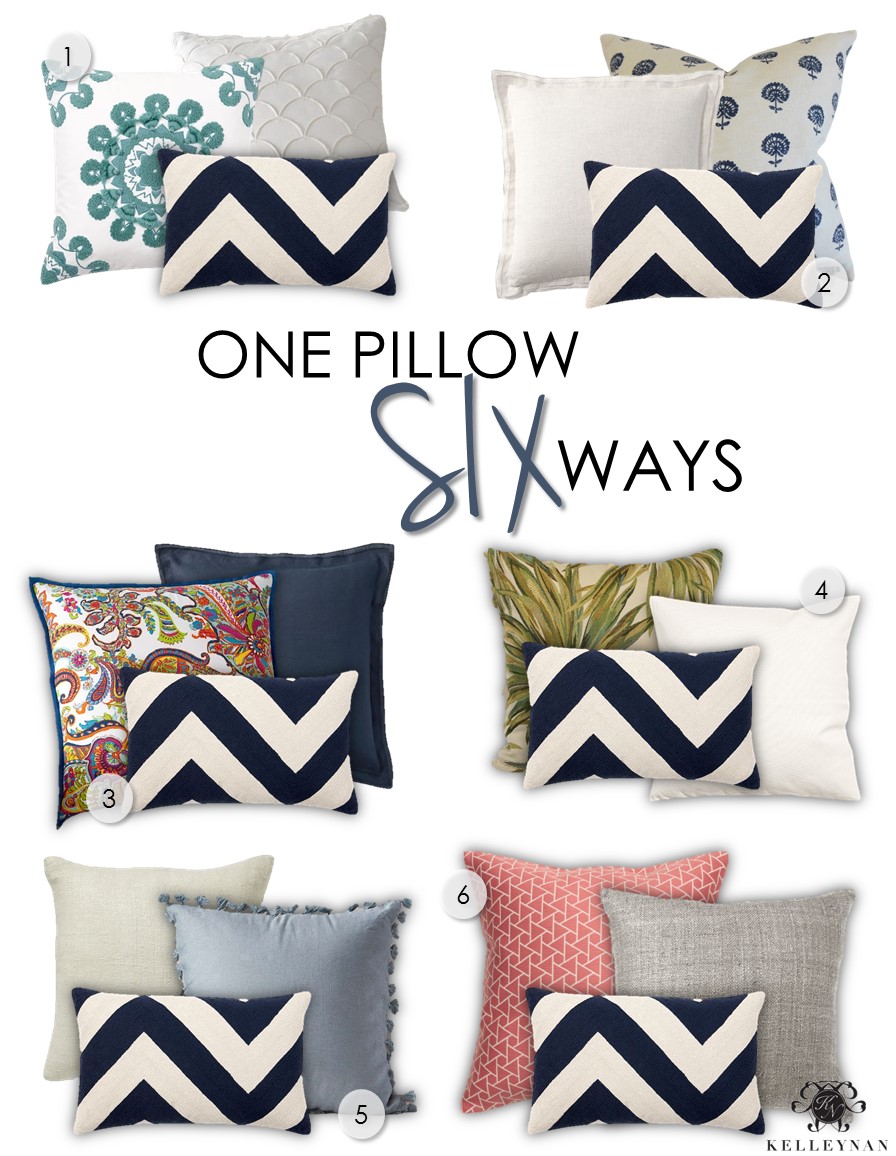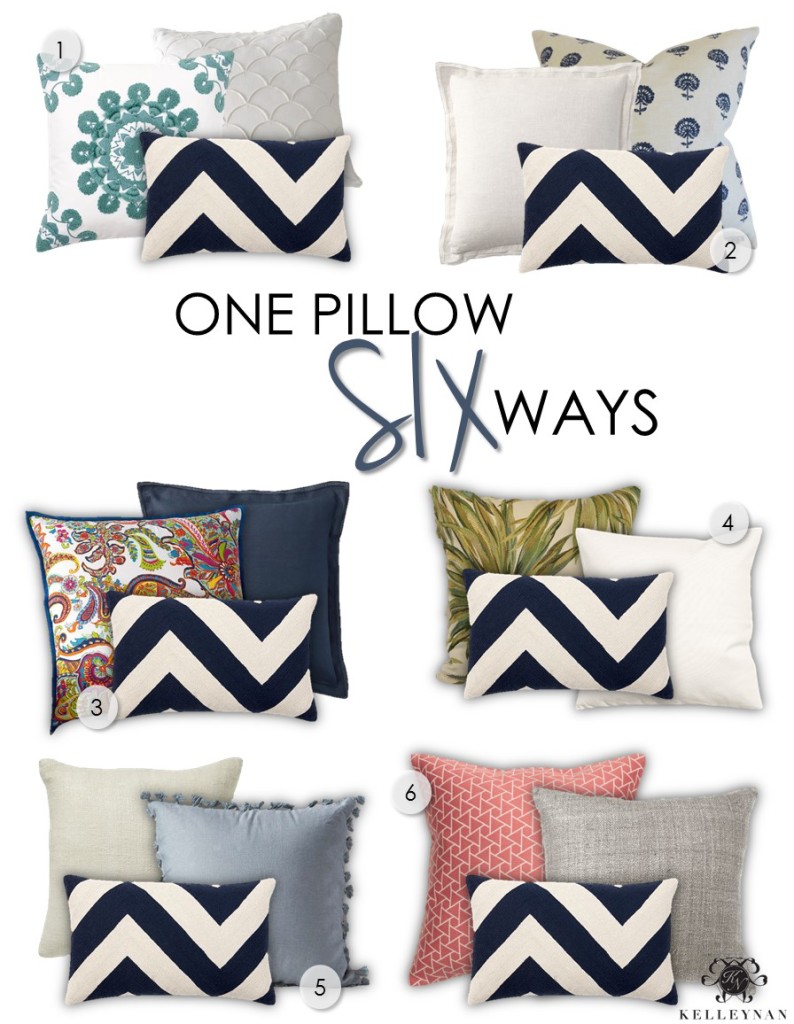 Using pillows to update your look is one of the easiest, most inexpensive ways to reinvent your decor. I have a few I keep out year round that coordinate throughout any season, regardless of the patterns and accent colors I use. All too often though, you (I) can get caught up in thinking that those versatile pillows have to be solid, neutral, or serve no other purpose aside from taking a backseat and being a "filler" pillow for the more important, statement pillows.
To prove this common misconception incorrect, I selected one patterned, bold pillow (which I will refer to as the "anchor pillow"), to show how you can use even your statement pillows throughout various looks. You can coordinate without matching. Most of my "anchor pillows" are white because regardless of how many times I change my accent colors throughout the year, my goal is to keep a neutral feel throughout my spaces. Something I hope to start doing more of though, starting this summer, is to get a little bolder in mixing my patterns.
With this midnight blue, embroidered chevron pillow (HERE) as my "anchor pillow", the safe bet would be to pair it with the obvious, white or navy. And, that is still totally ok. But, when you accept that the possibilities don't have to end with the obvious, creating totally new styles can bring new life to some of those pillows you had previously stashed in a closet. From preppy to nautical, from islander to Moroccan, I have created a few looks based on six interpretations and directions of one, bold chevron pillow. You can shop each of the looks below:


















I hope this gave you a new way to look at some of your older decor. My challenge to you is to pull out some of your discarded pillows and try to pair them together in unexpected ways. Success? Let me know in the comment section below.