It's officially October and despite the temps saying otherwise, we loaded our family in the car a few days ago and braved a sweltering morning at the pumpkin farm. No sugarcoating it – it was miserable haha. We kept Eliza shaded except to attempt a few quick, sweaty, non-smiling shots, and then I made a mad dash through the sun-stricken rows, tossing pumpkins in the wheelbarrow without much of a plan, as quickly as possible. Surviving that day, alongside our little family, is this photo…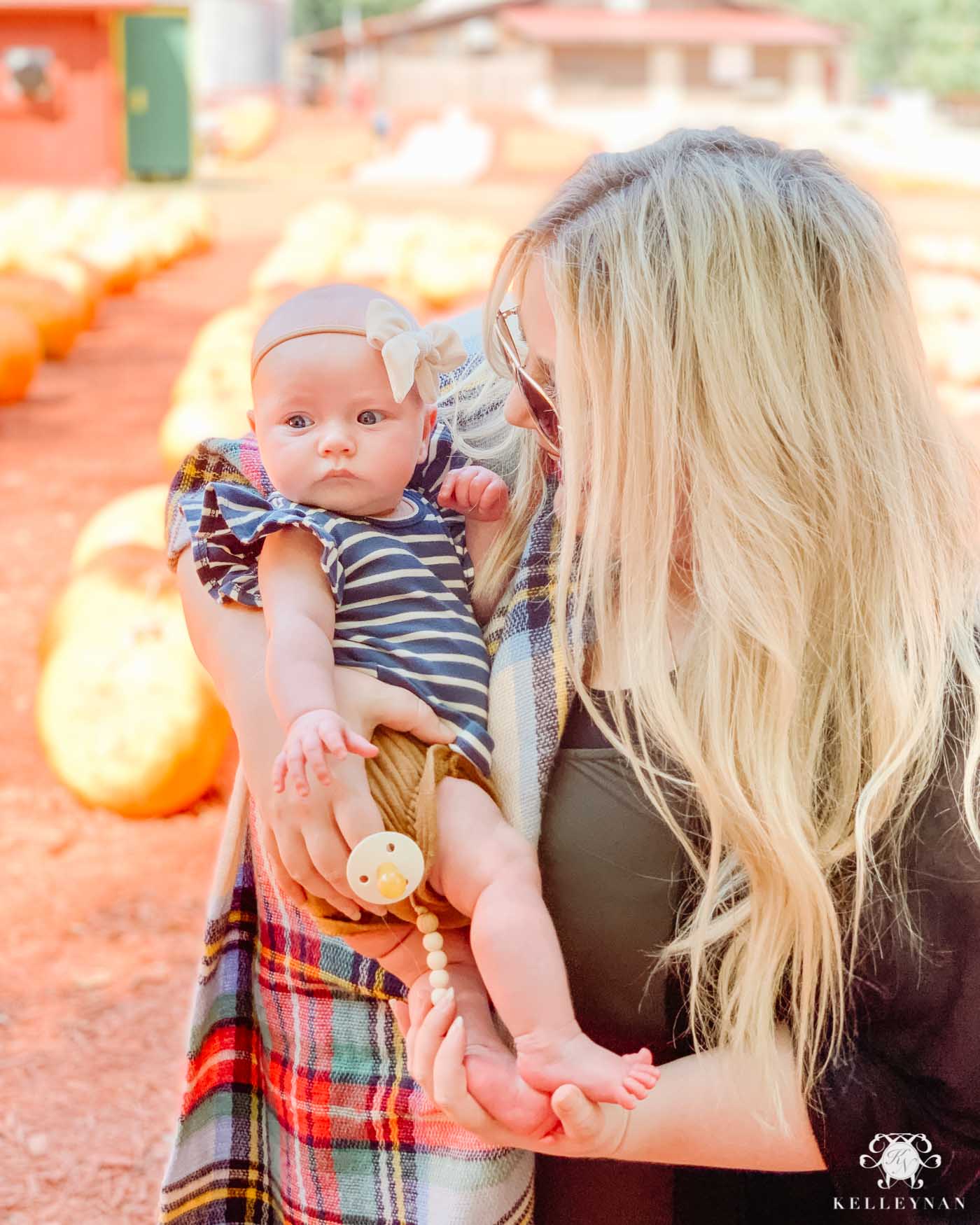 and a central room of pumpkin patch proof. I don't know that I've committed to full on orange inside our home for fall but this year, I'm all about it. Today, I'm sharing our fall-decorated living room and how I was able to easily transition the space with as minimal effort as possible 😉 Naptime hustles are real these days!
*Posts on KelleyNan.com may contain affiliate links. Click HERE for full disclosure.*
Navy and Orange Fall Living Room
To simplify things, I made a plan to use the same color palette I've had in this room for the past year. I wanted to go a little more traditional-fall and love how oranges look with the blues that were already present throughout the room. Also, total honesty, some seasons I just don't have the energy to go through our basement stash… this is one of those years. So, I relied solely on a few year-round-appropriate textile changes, nature, and one single order of a couple stems at the beginning of the season to transition our main level from summer. With limited time and getting creative with easily accessible resources, this is what our living room looks like today.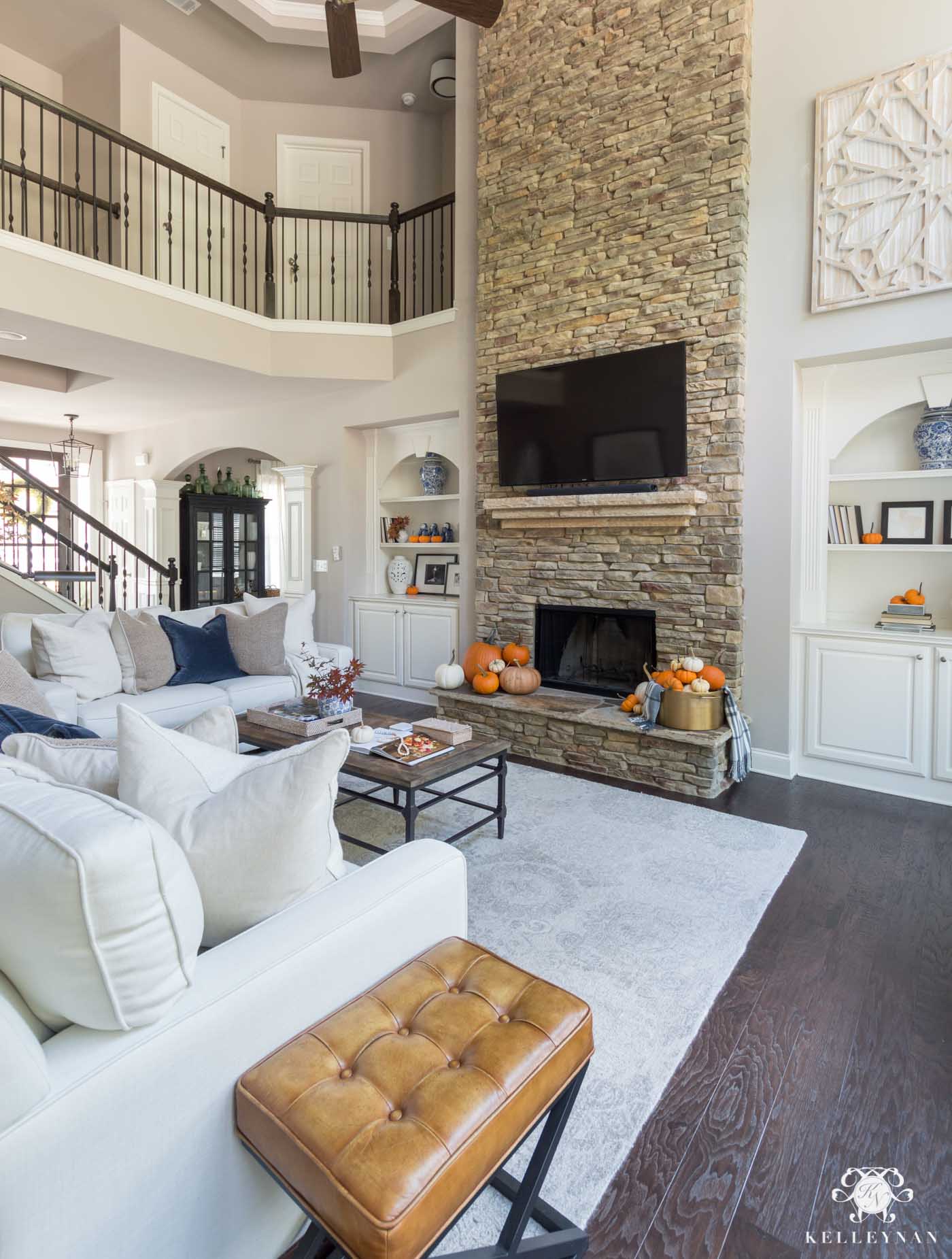 ---
Scroll & Tap to Shop the Room


---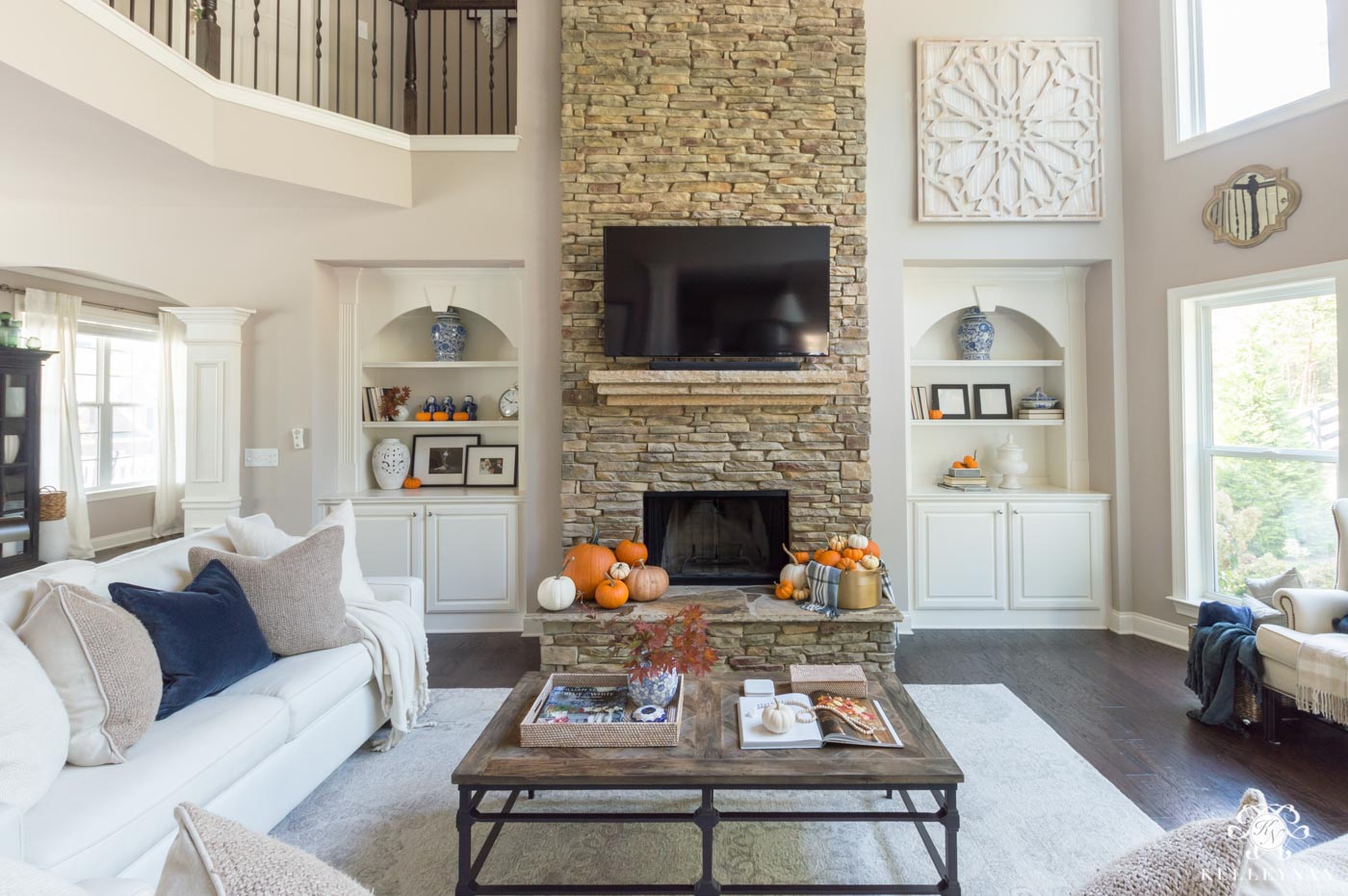 After getting this beverage tub last year, I loved it so much, I wanted to keep it on display. So, I used it for a log holder through the winter with every intention of putting it away for spring. Well, instead, I ended up using it for throw blankets and pillows and a few months ago, decided it would stay for fall too, with a vision of overflowing pumpkins. Because I knew I wouldn't be going crazy with fall decor, I wanted to choose one main focal point to really make an impact — this fireplace hearth is it.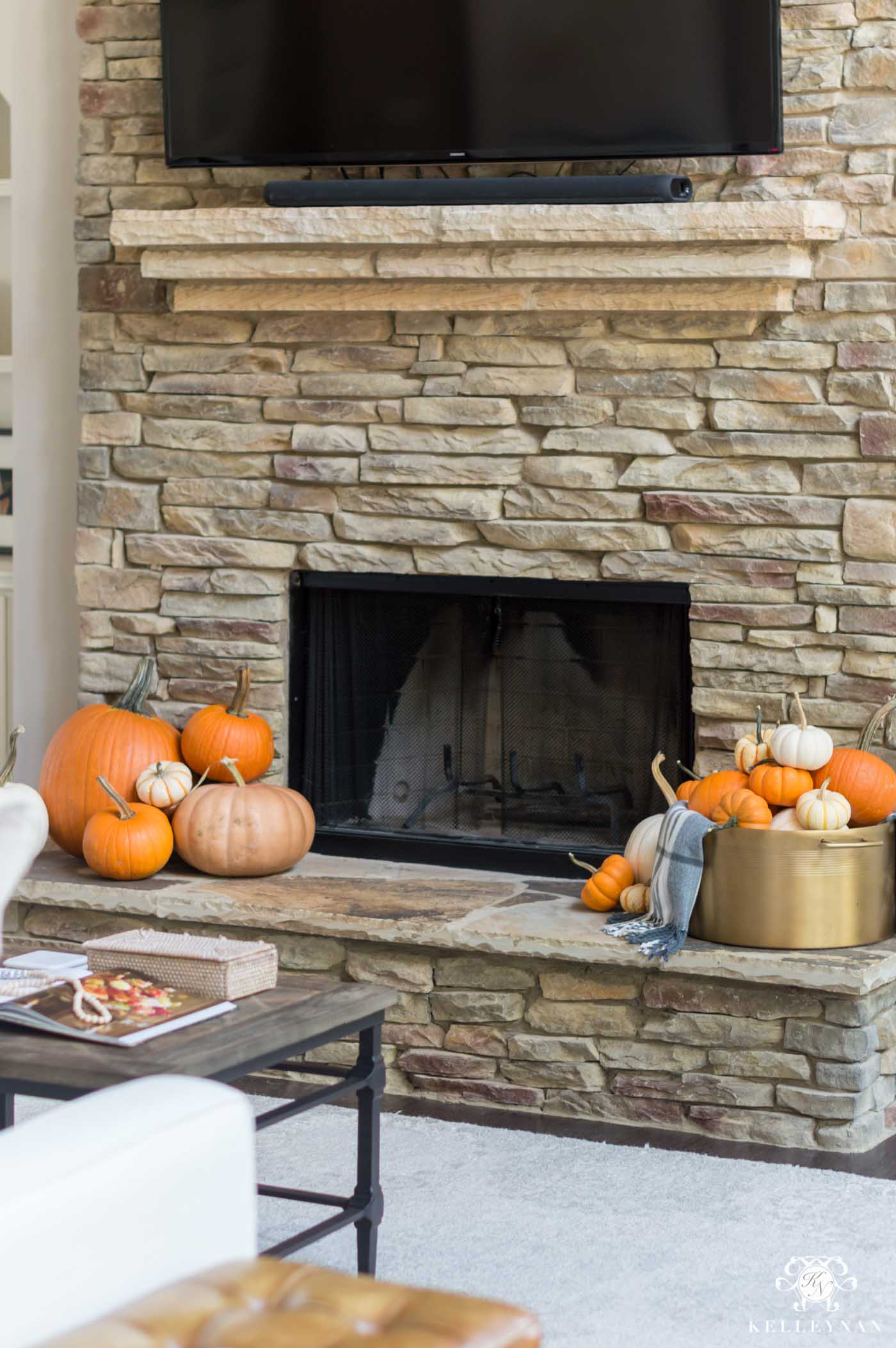 This versatile plaid throw can read both gray and blue and is the perfect neutral, regardless of color scheme. I bought it a few years ago but it's still available HERE.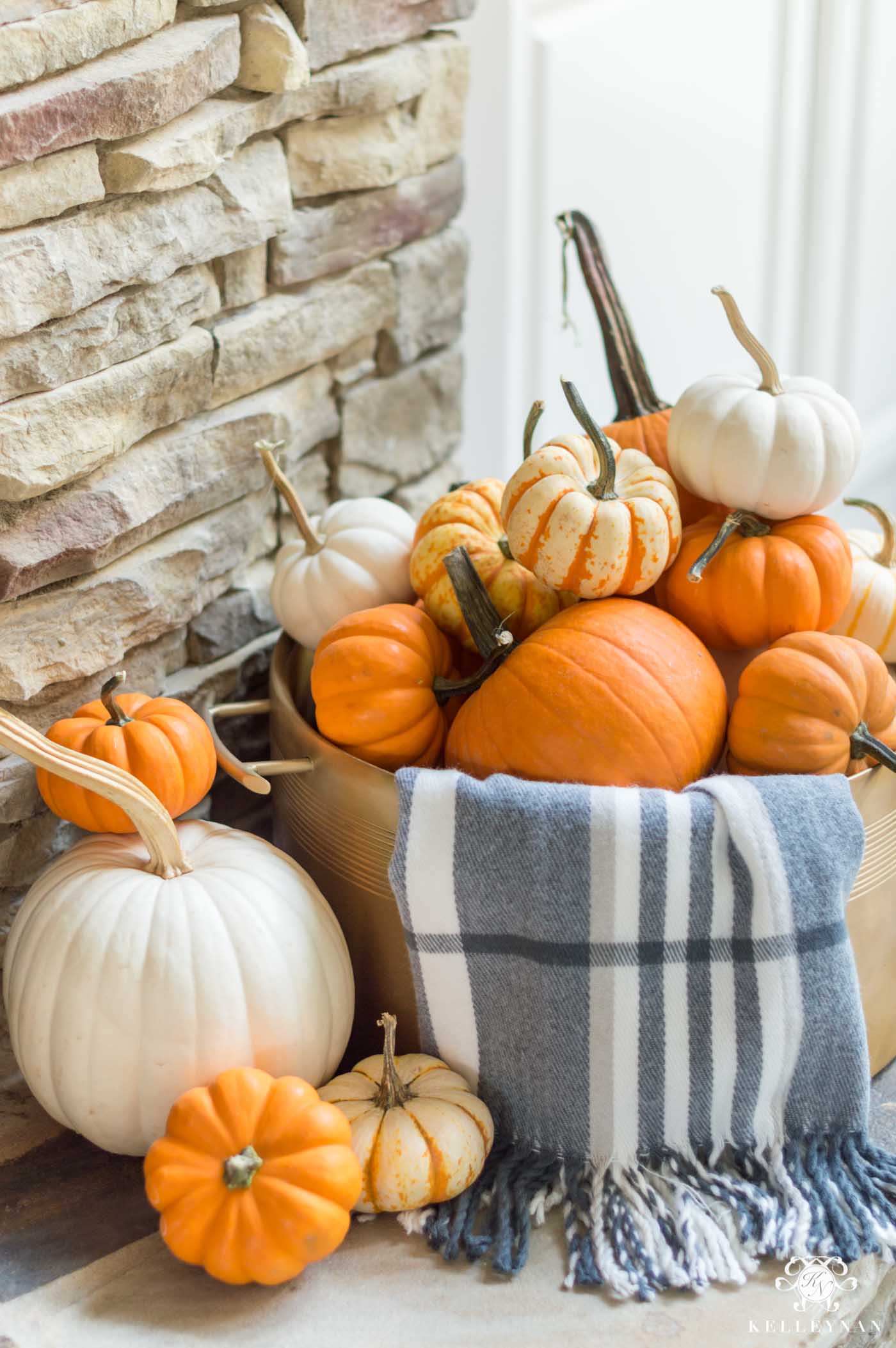 ---
Scroll & Tap to Shop the Fireplace

---
My bookshelves took minimal styling to incorporate just a tad of fall…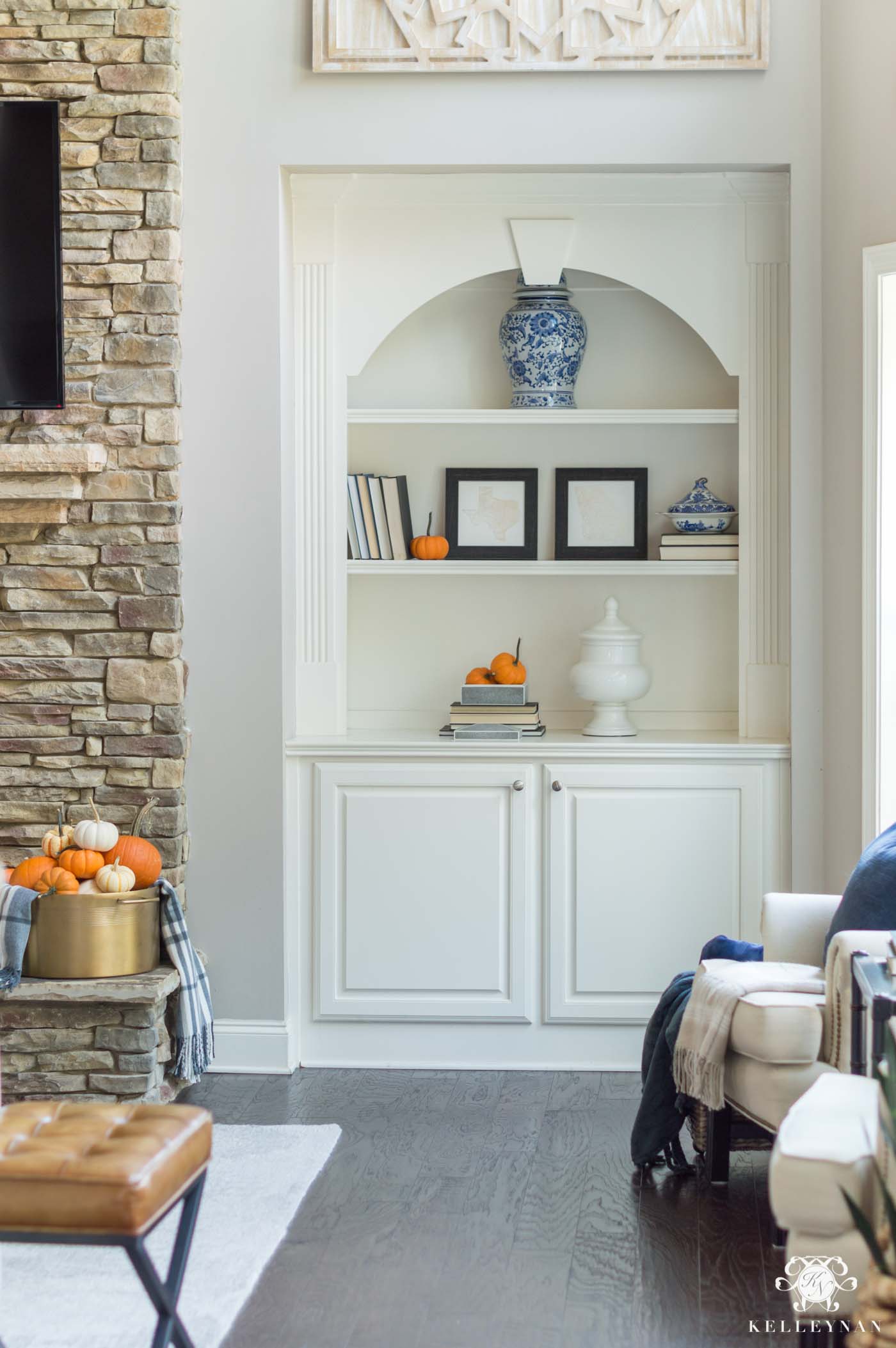 and brought in a few clippings from our Japanese maple.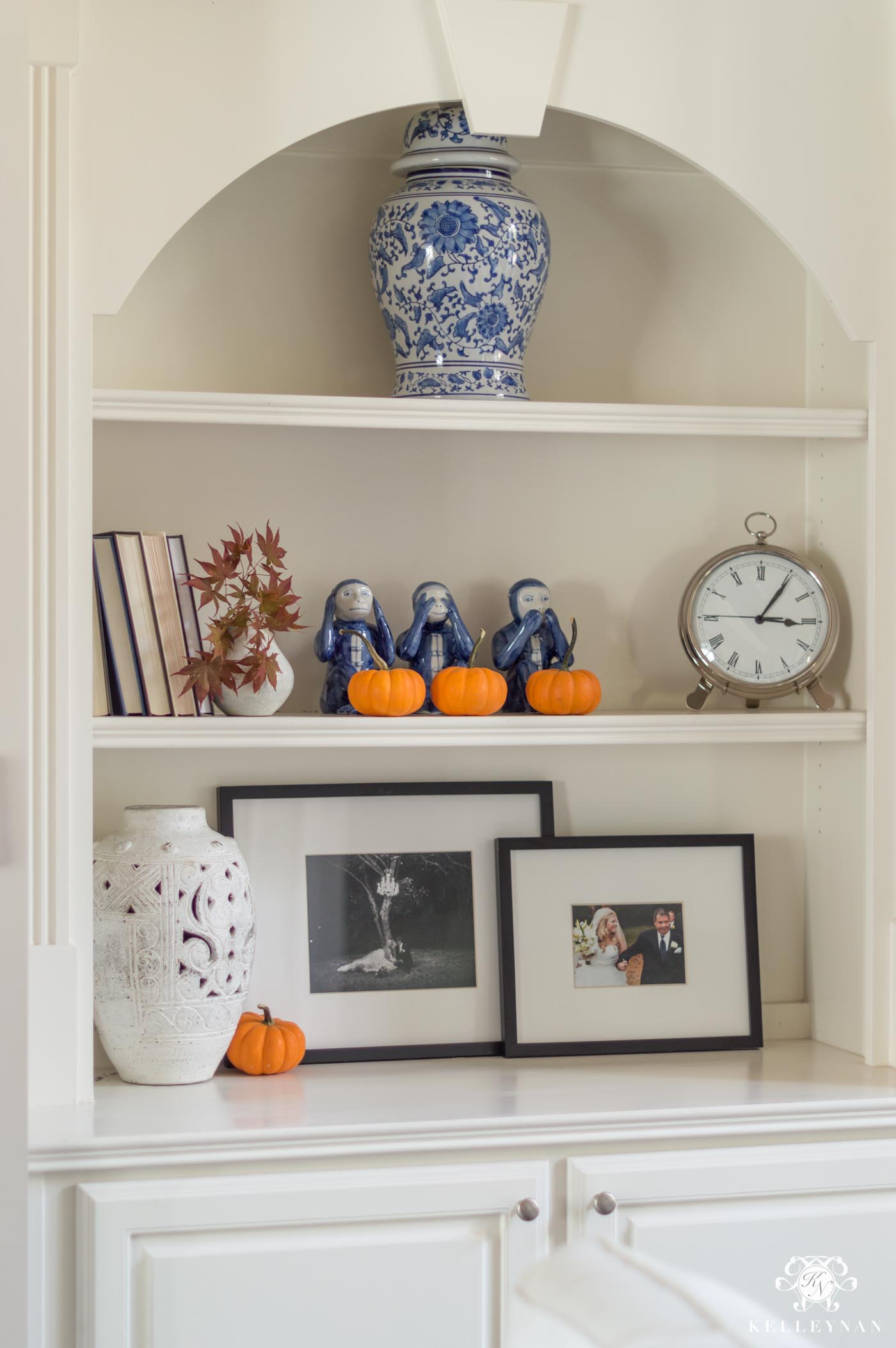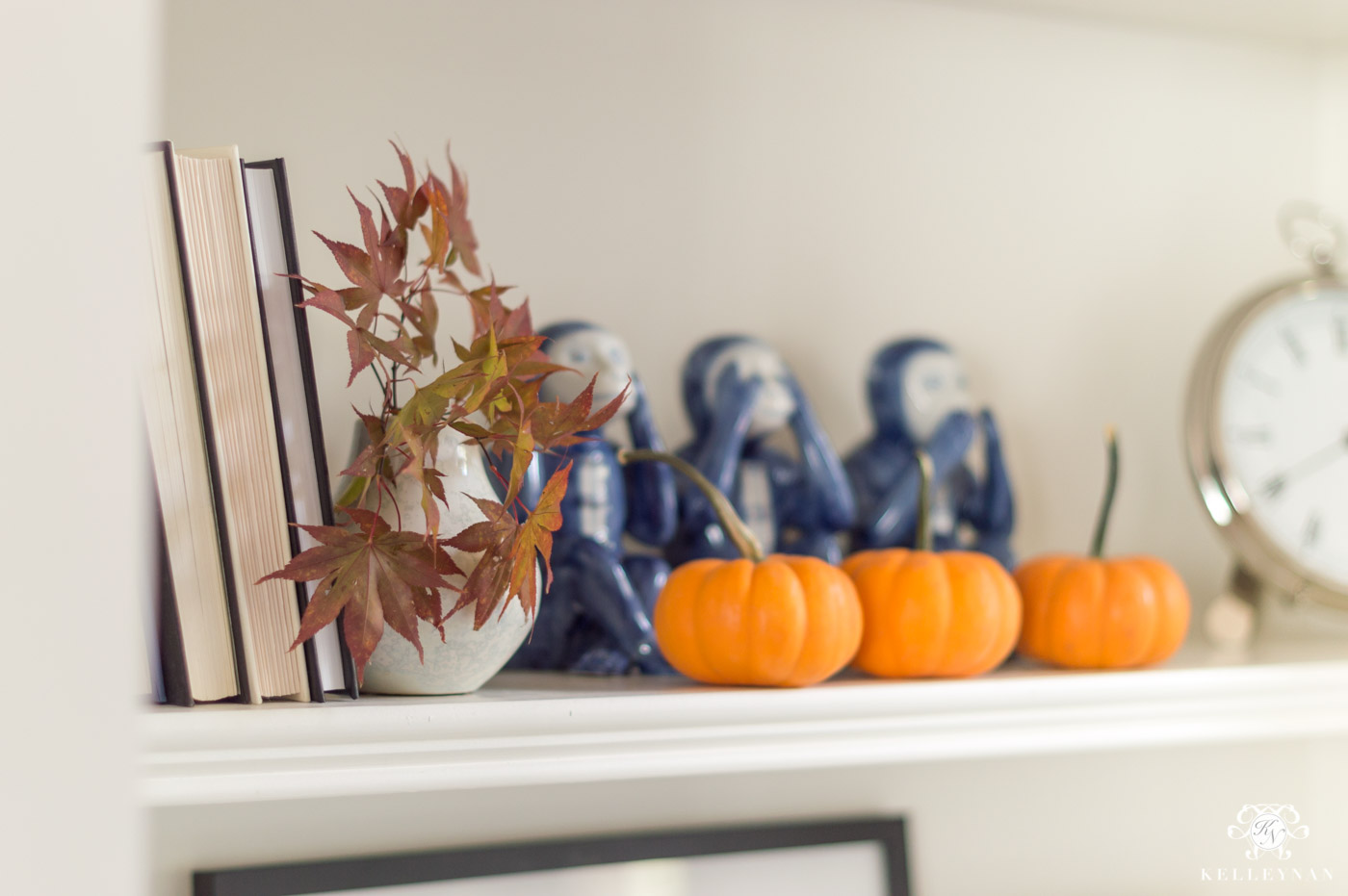 Whenever the season changes or my decorating vibe changes, I love flipping the pages to one of my favorite coffee table books. It's a simple (free!) way to punctuate the season;
THIS BOOK
(open on my coffee table) has gorgeous floral spreads in tons of color schemes.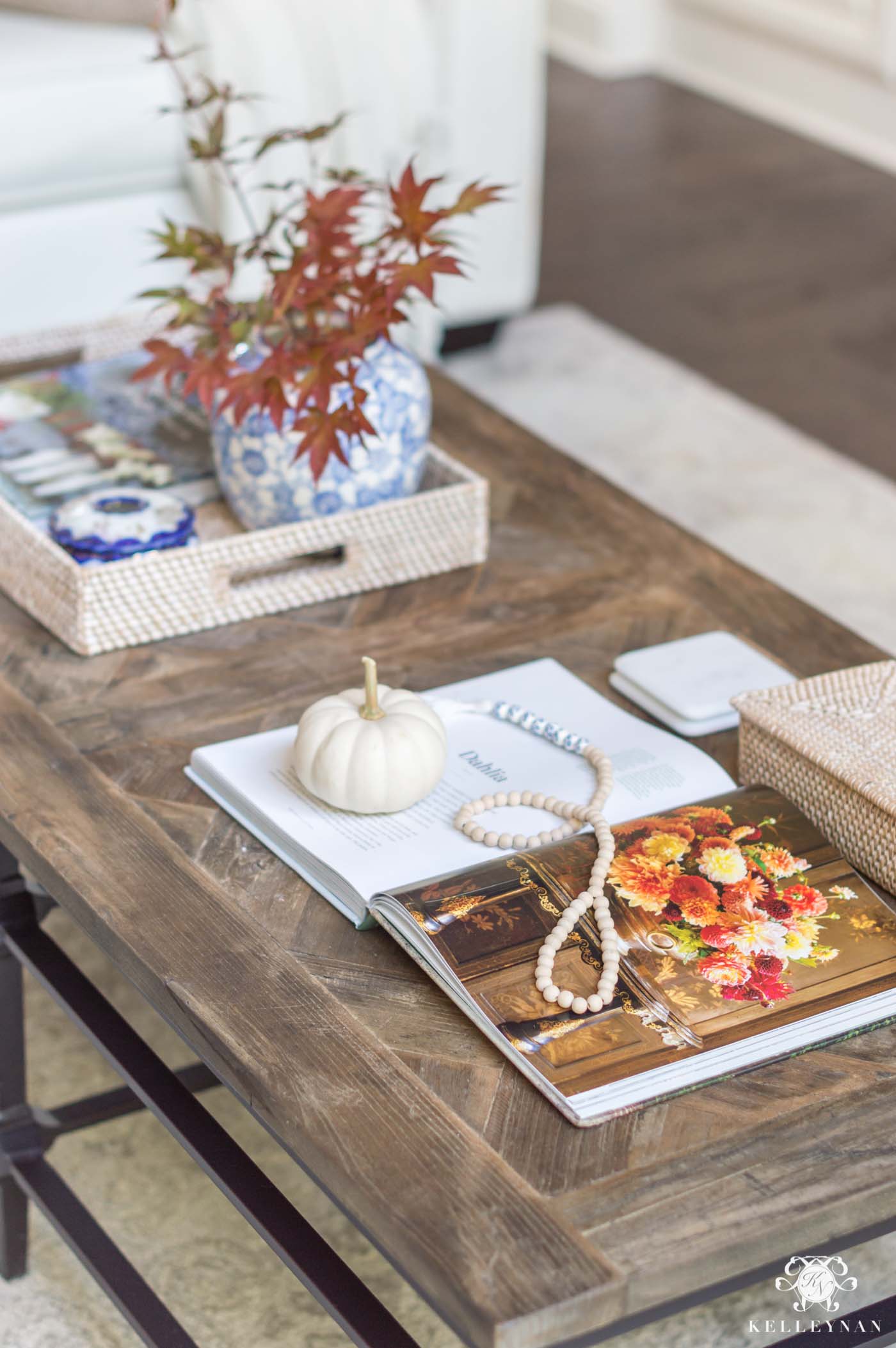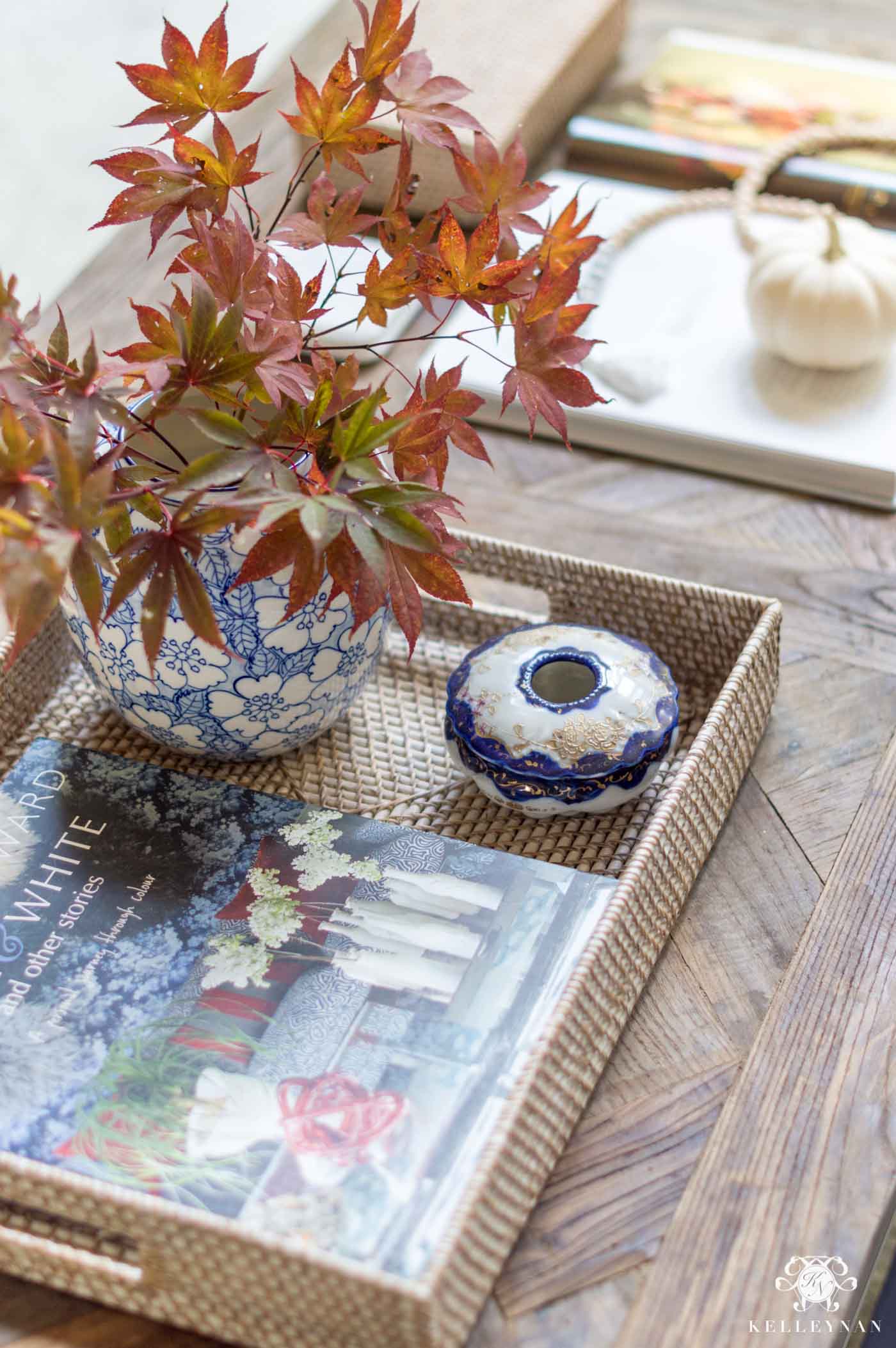 ---
Scroll & Tap to Shop the Coffee Table

---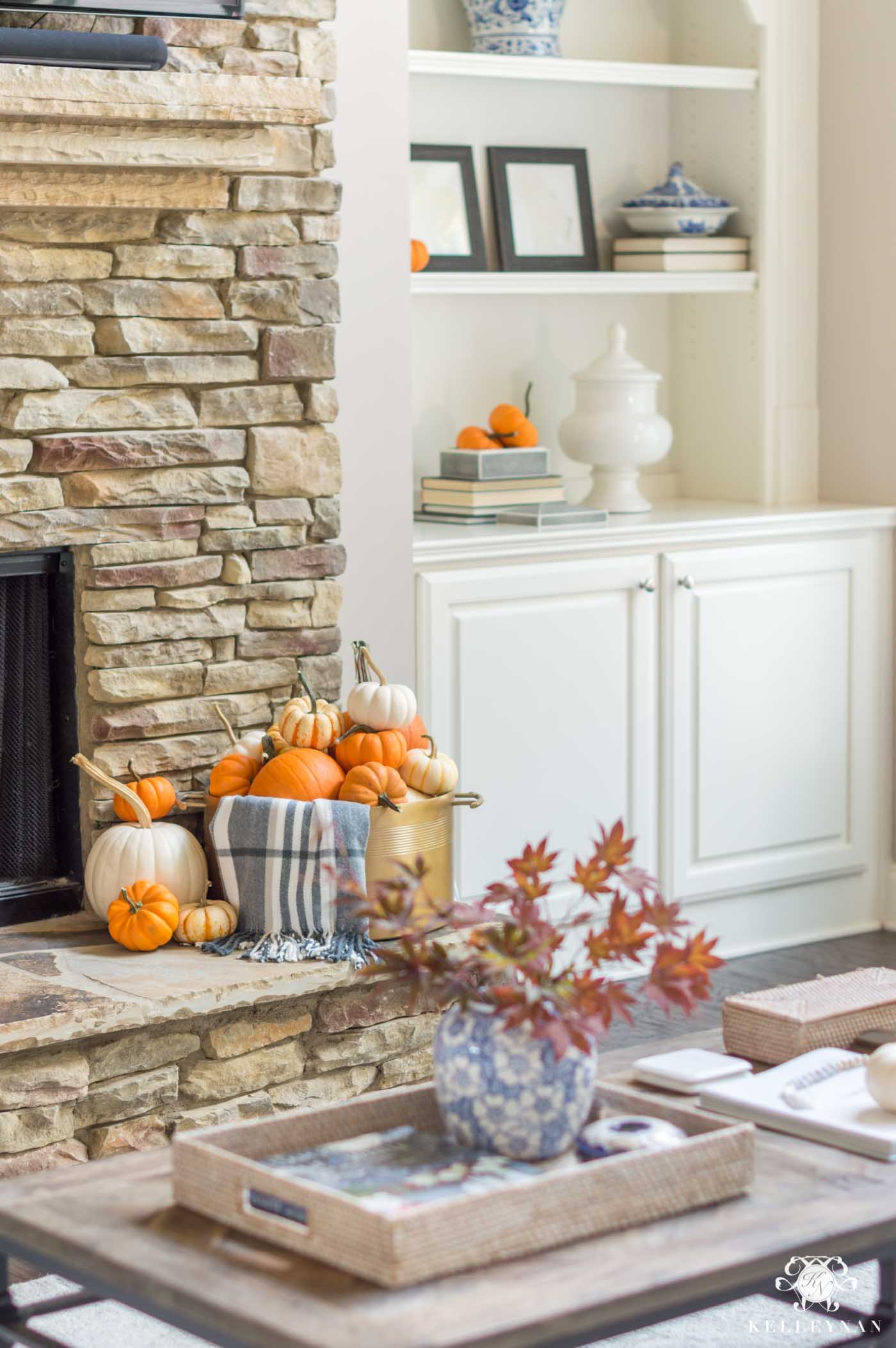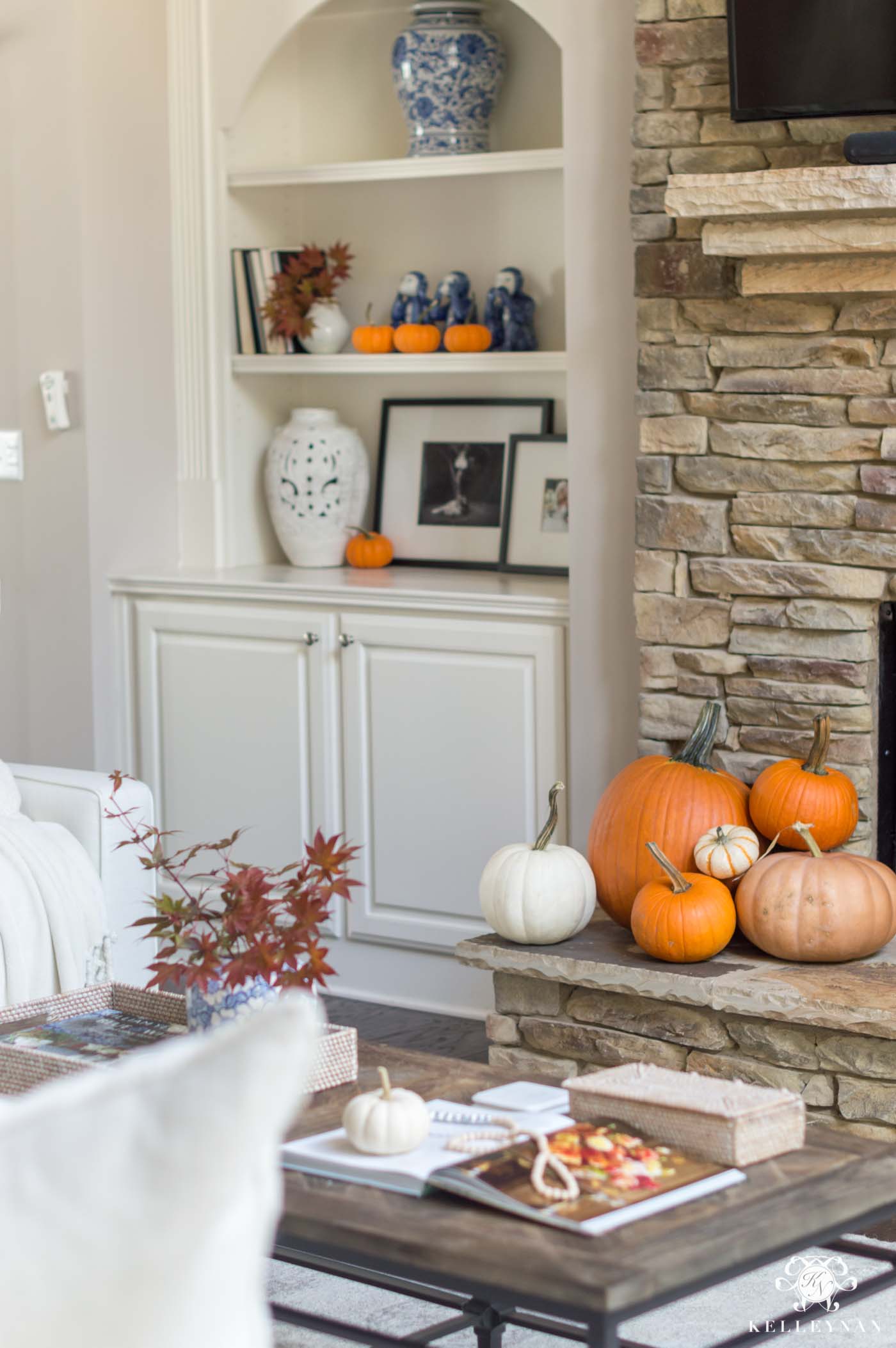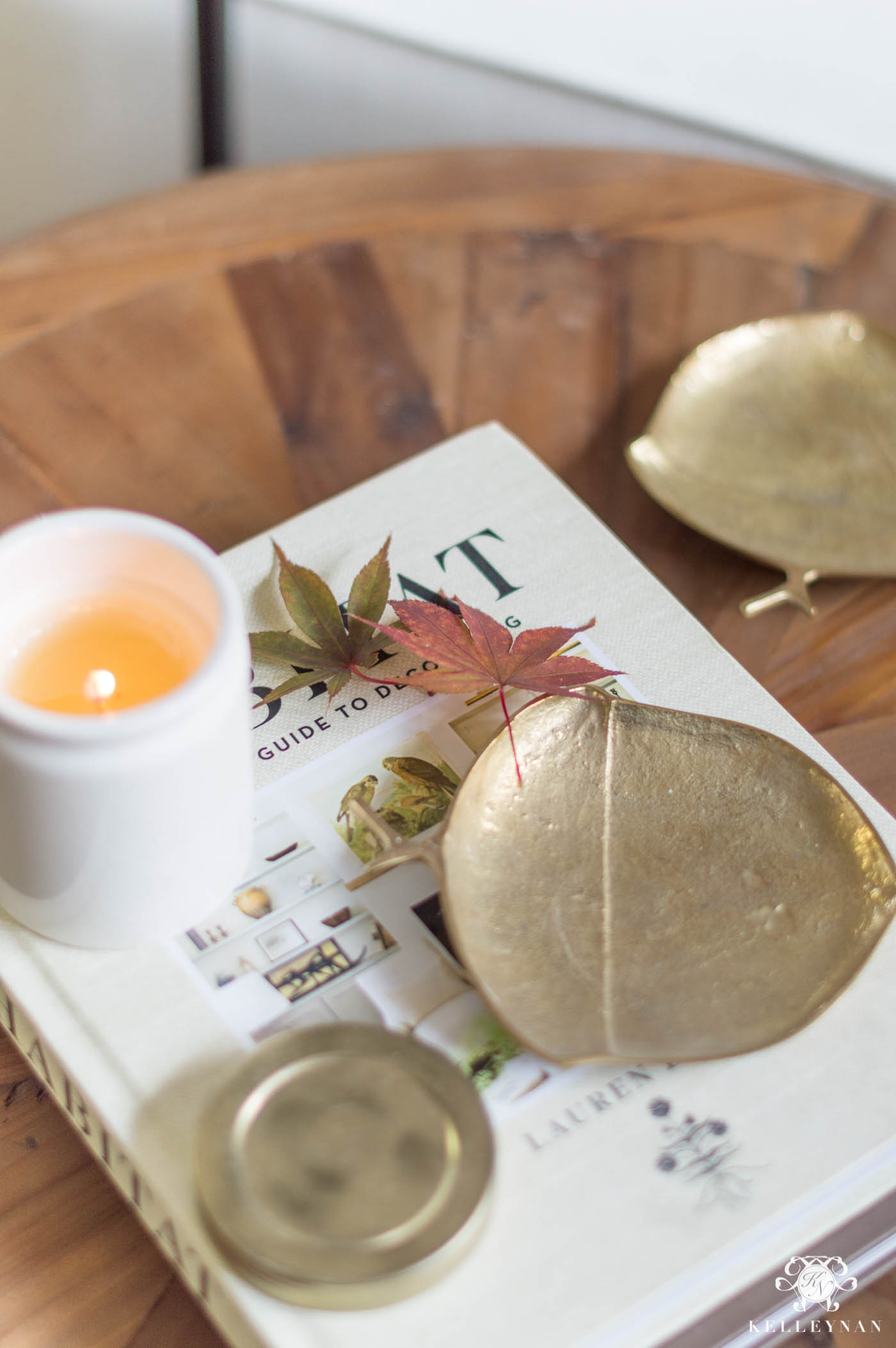 I did make a few easy pillow switches; I use my neutral and blue pillows more than any others I own, for all seasons, in every room. I kept
these woven linen ivory pillows (in 24″)
that I've had in the living room all year and added
these textured 22″ pillows in honey
(on sale right now for $28!), and lastly, incorporated
these washed velvet 20″ pillows in midnight blue
.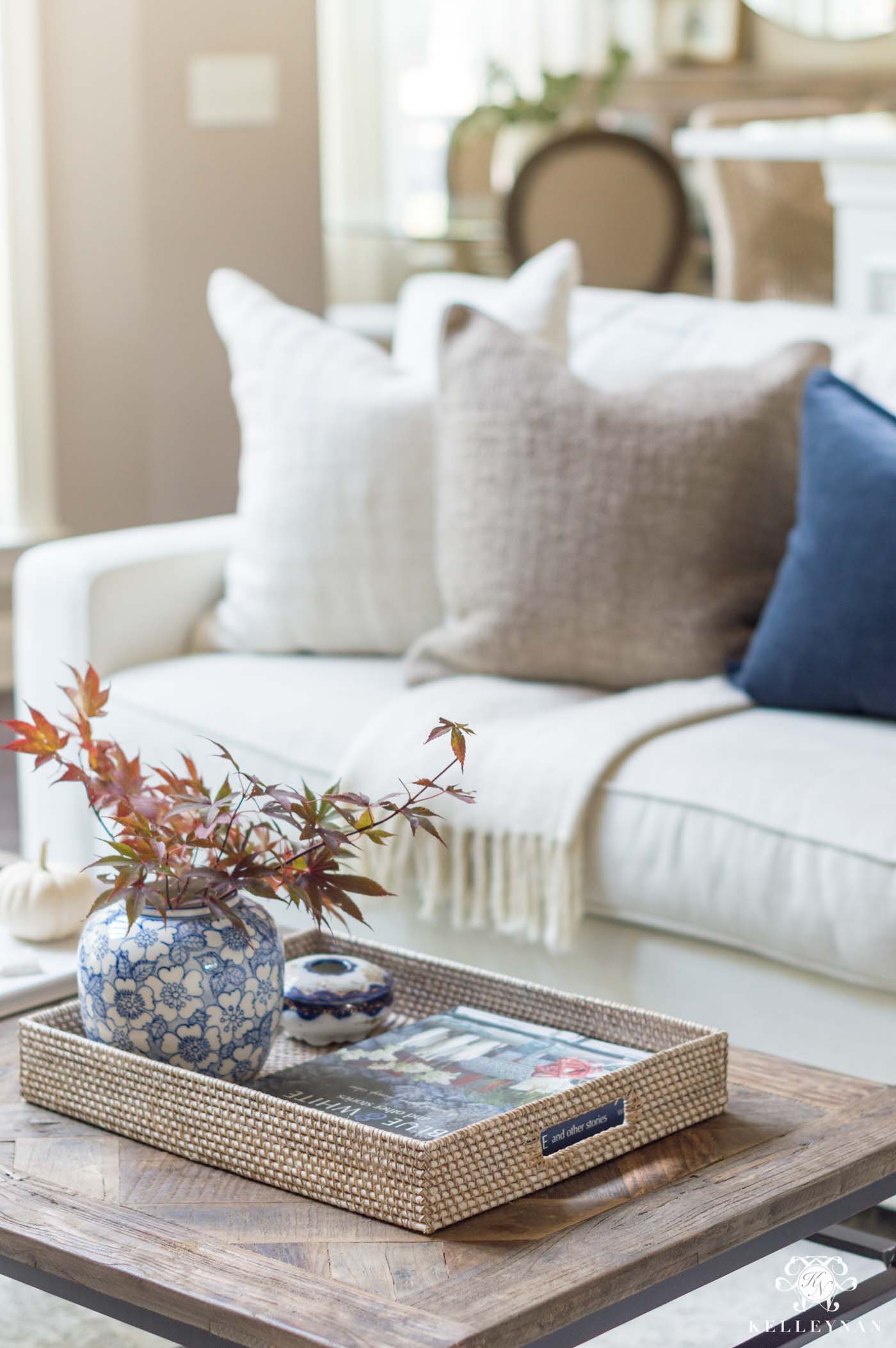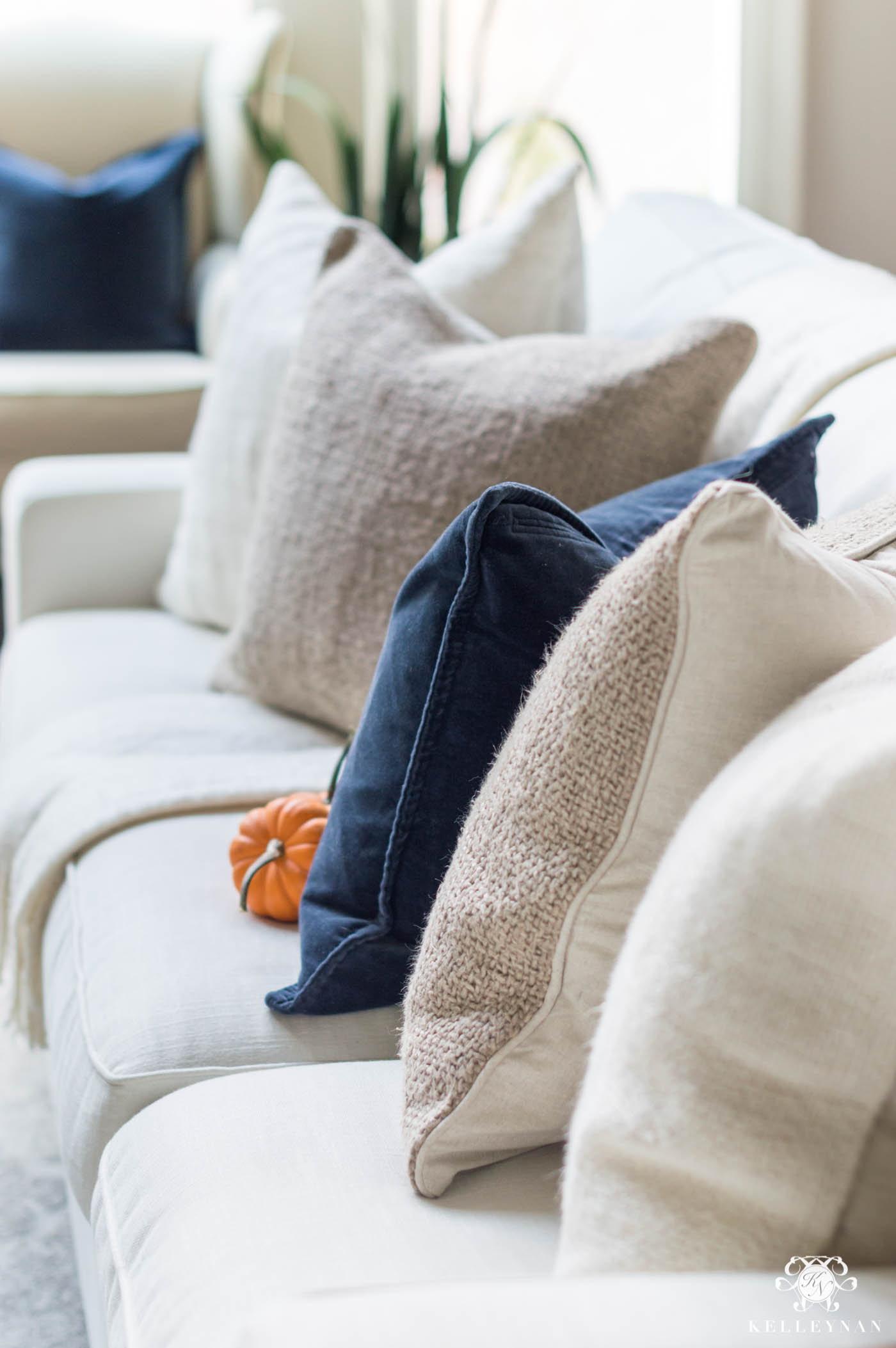 On the console table, I added one of only two new stems I purchased for the season. I love these because unlike a lot of faux stems, I only had to use ONE in this large vase to get this look. It is long so the base of the stem is folded inside; it's also on sale right now for 40% off — you can shop it HERE. The colors are more muted so the blend well with just about any fall look you could go for.
---
Scroll & Tap to Shop the Console Table


---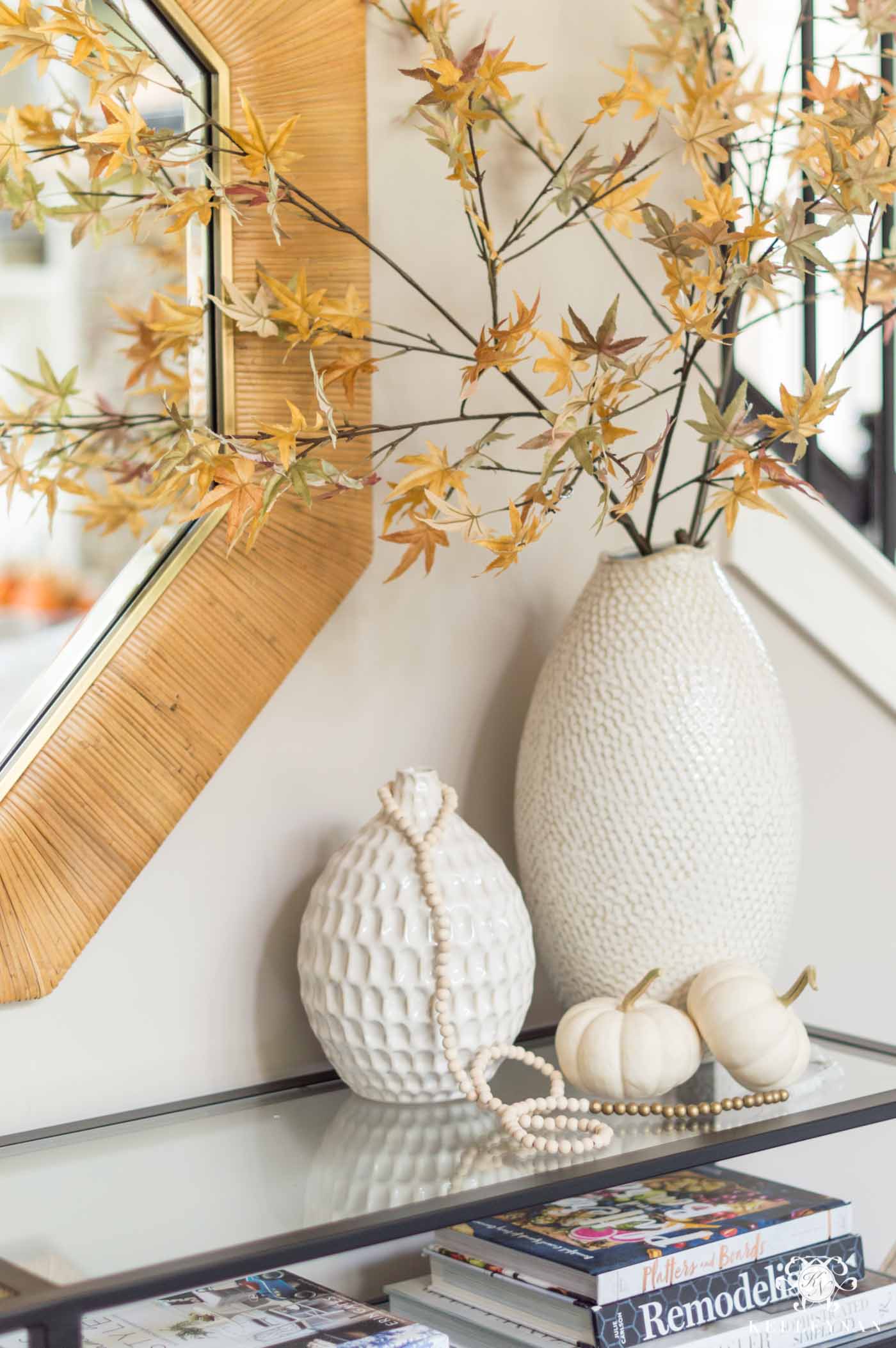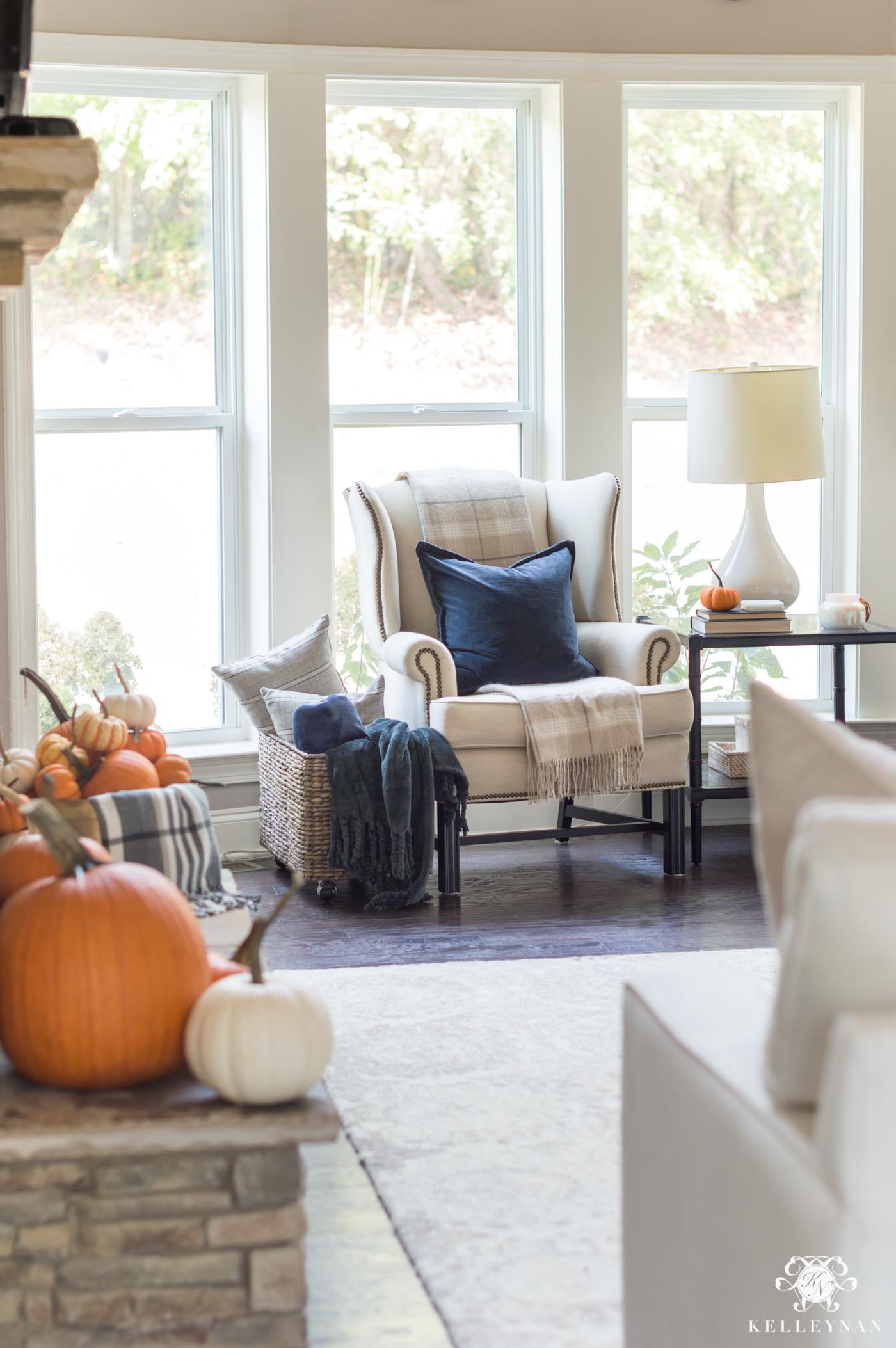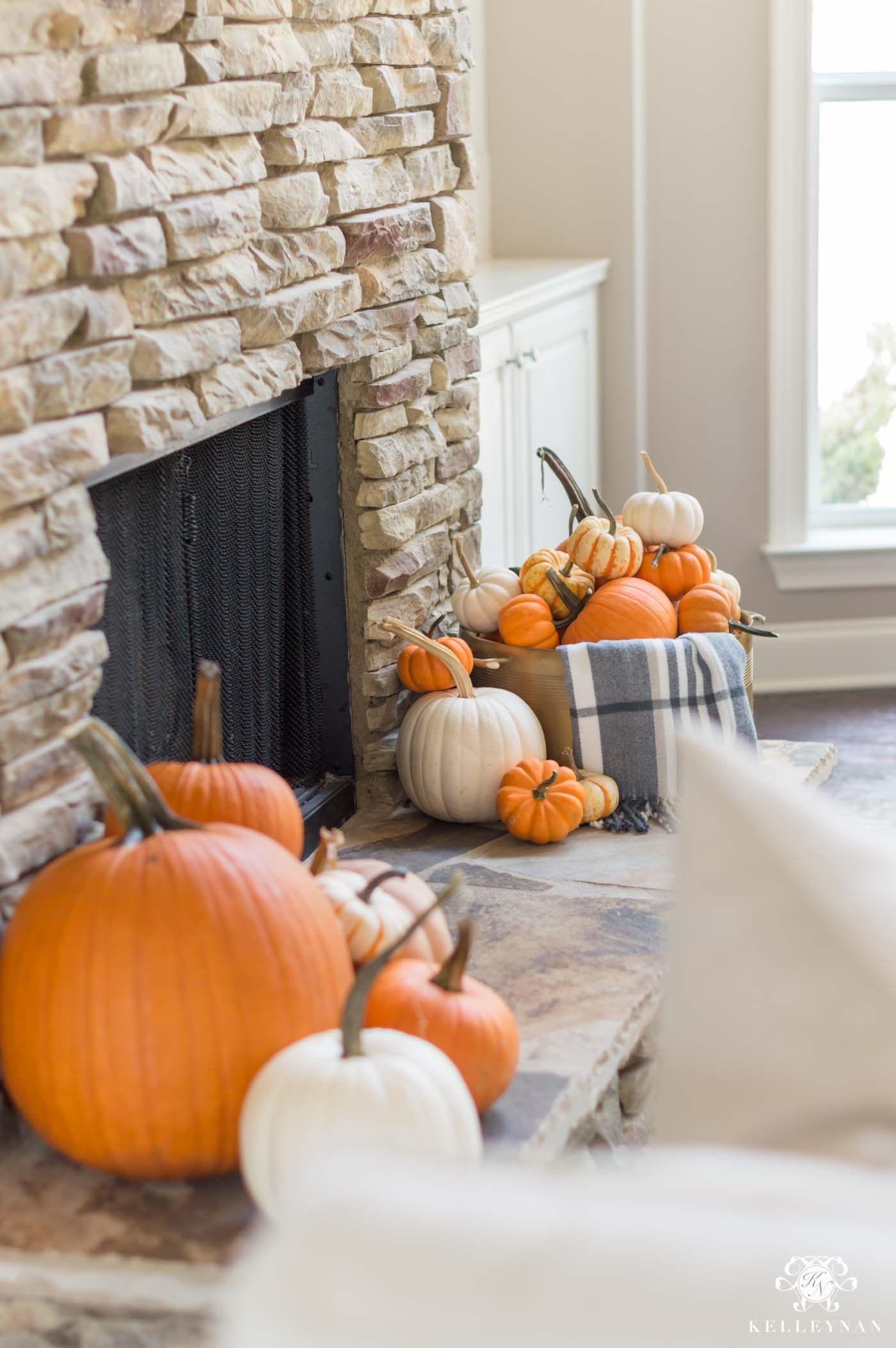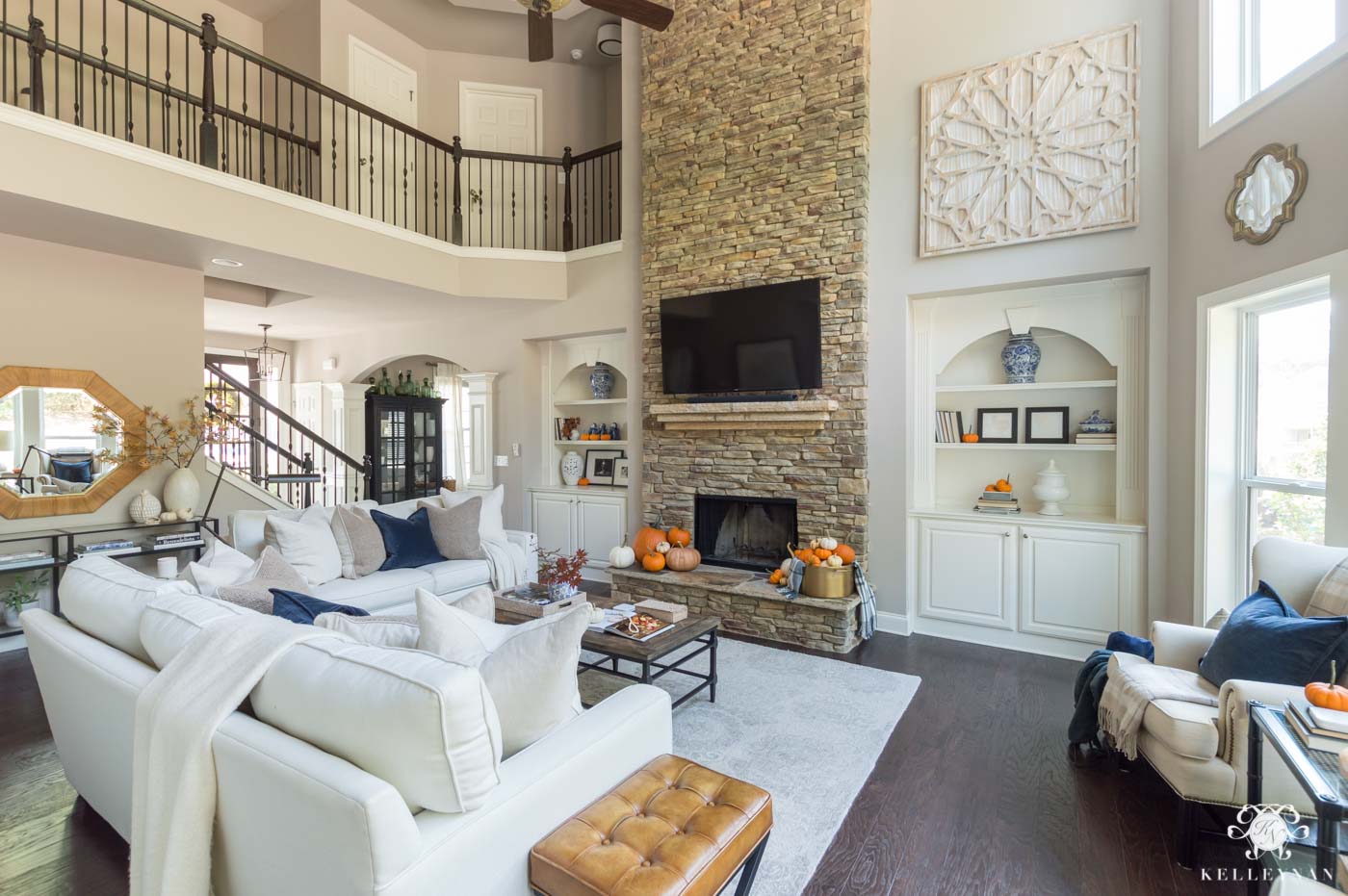 I'll be sharing my fall porch soon as long as my mums don't bite the dust before I return home from an impromptu trip to Lower Alabama to visit Gran Nan 😉 Orange pumpkins and spontaneous trips?! I don't even know who I am anymore haha. Have a great weekend and if you're in the south like me, good luck faking your intro to fall in the coming days! You can subscribe to receive emails and updates at the bottom of this post; I'll have holiday content starting before too long 😉
Room Sources
Scroll & Tap to Shop the Room