Well, I think I would prefer to just write off last week. In its entirety. Pretend it never existed. Among the biggest face-palm tragedies was a fried computer after an early-week storm. Thank goodness for back-ups and a husband who knows how to rebuild computers but that handicap alone pretty much crippled my week. And the fun plans I had didn't happen either – no Beauty and the Beast, no mani-pedi, no productivity marathon (or even a successful laundry session for that matter)… but it's done and I'm optimistic I'm going to totally dominate this week. Actually, that deserves some ALL CAPS excitement, virtual hands pumping in the air and lots of!!! If your week was less than stellar or if this week hasn't started out the best, let's do what we can do to make it a good one! This post has been a long time coming and as my collection has grown, I realize more than ever, I have turned into my mom. She never met a basket she didn't like and when she comes to visit, she rarely goes back home without a new addition. I suppose the same can now be said for me. But the truth is, baskets are the perfect solution to so many "what should I put here?" and "how do I organize this?" debates. I use them all over my house but today, am highlighting a 11 ways to use baskets for storage and decor in your home.
*Post contains affiliate links*
PILLOW & BLANKET STORAGE
The perfect solution for extra storage for your linens – baskets holding pillows, throws, and blankets are perfect for smart storage solutions and decorative accents. I use them in my living rooms and bedrooms without exception.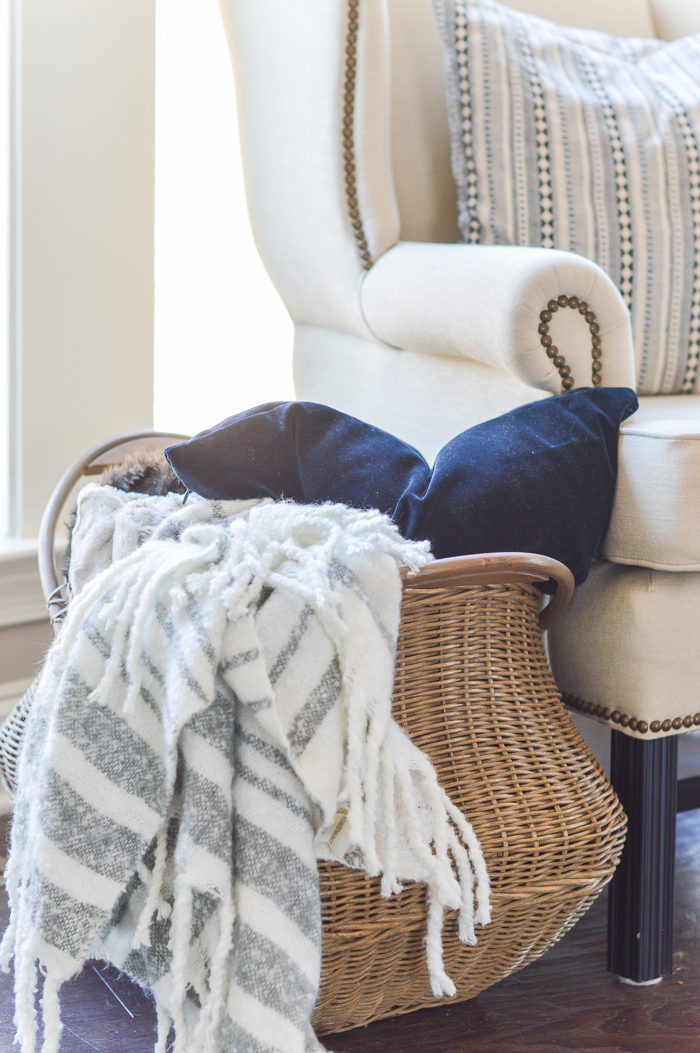 Jacquelyne Basket | Thatcher Wing Back Chair | Navy Pillow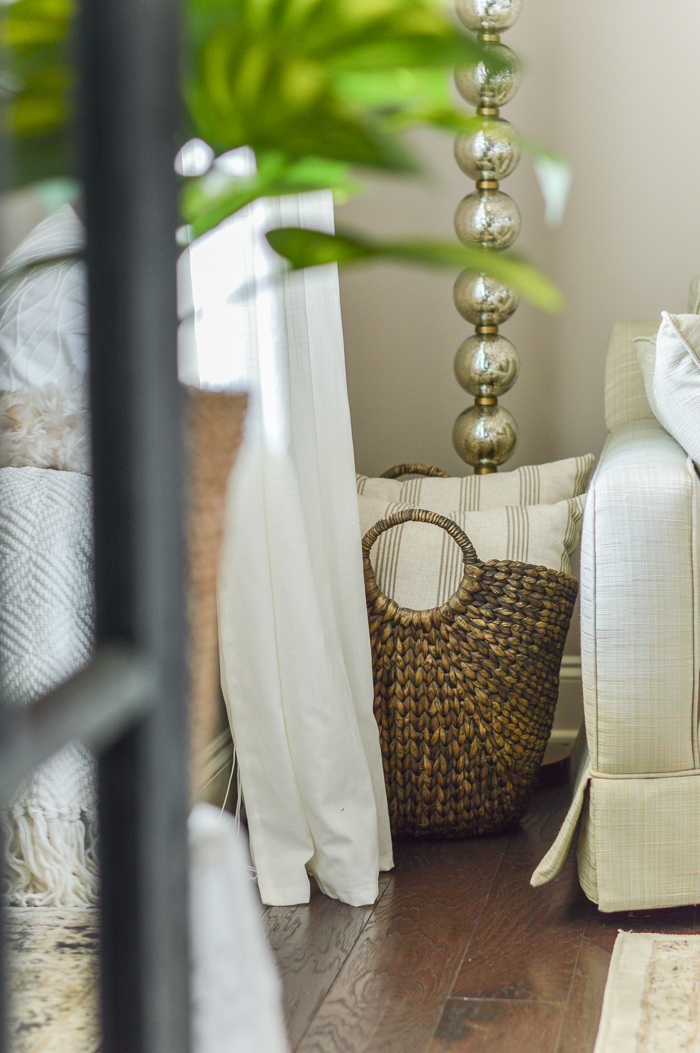 Lamp | Striped Pillows | Similar Basket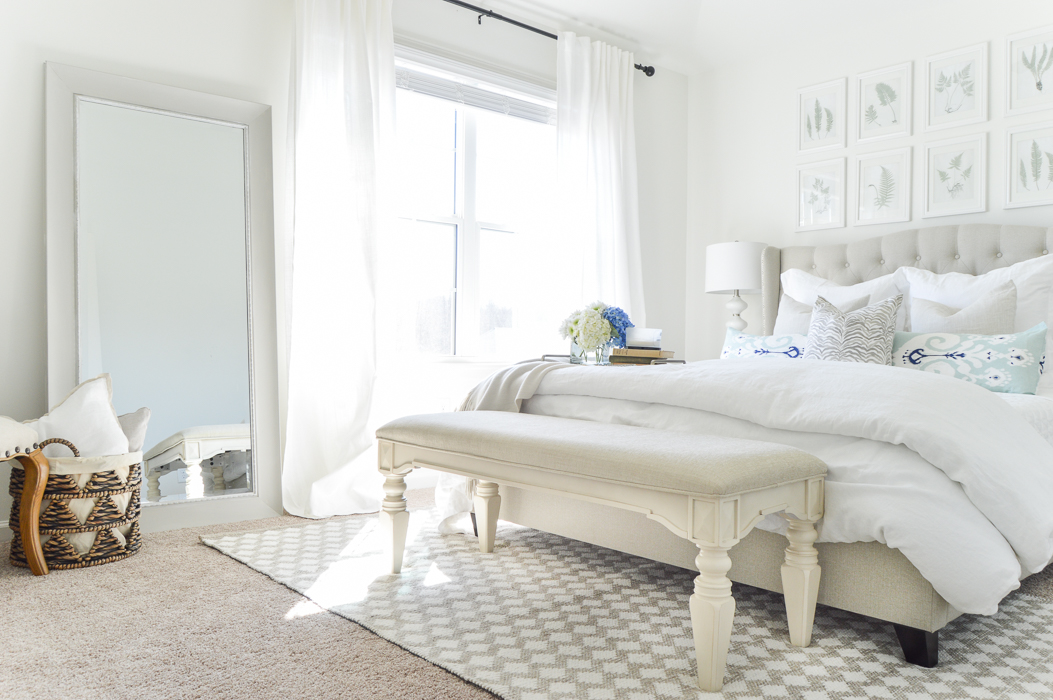 Bed | Duvet Cover & Euro Shams | Quilt | Center Silver Zebra Striped Throw Pillow | Similar Taupe Linen Throw Pillows | Rug | Curtains | Similar Bench | Brass Tray | Side Chair

HOUSE PLANT HOLDER
It is rare my faux plants come in the perfect pot. You can hide them and make the look totally intentional by placing it in a narrow basket. If it is too deep, use some towels or newspaper to prop it up.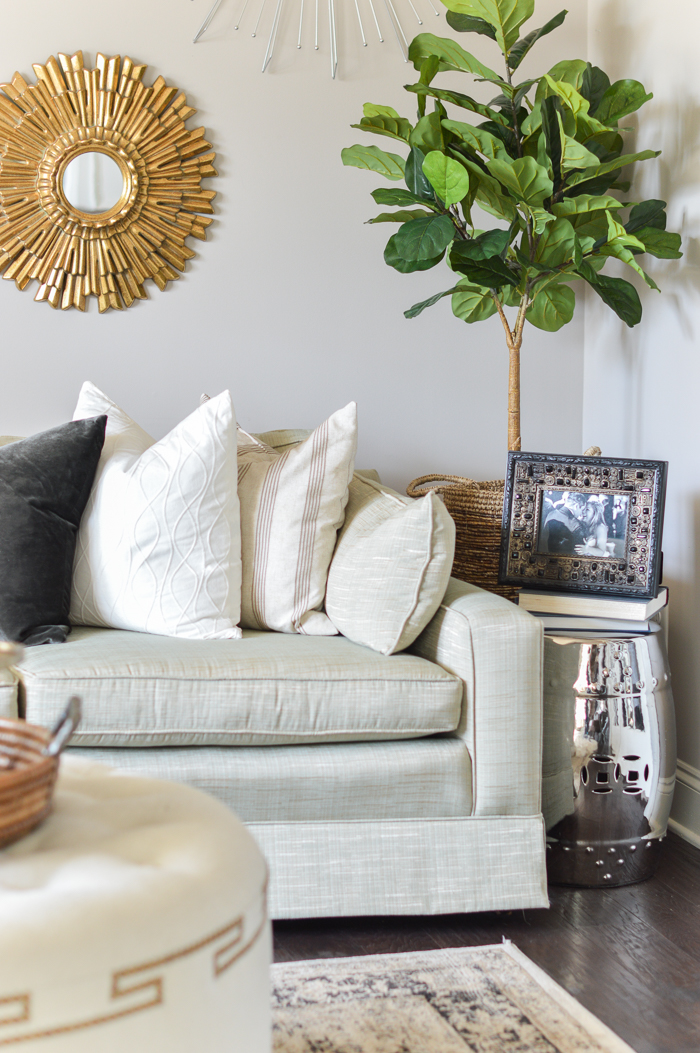 Similar Rug | Ottoman | Garden Stool | Striped Pillow | Similar Fiddle Leaf Fig Tree | Similar Basket | Similar Gray Velvet Pillow

TRAY FOR DISPLAY/STORAGE SURFACES
I am all about trays on every surface; they help corral a bunch of collected items and make them appear less knick-knack-esque. I have found some awesome woven basket trays over the last year which have made appearances from my ottomans and tables, to my kitchen island and bed.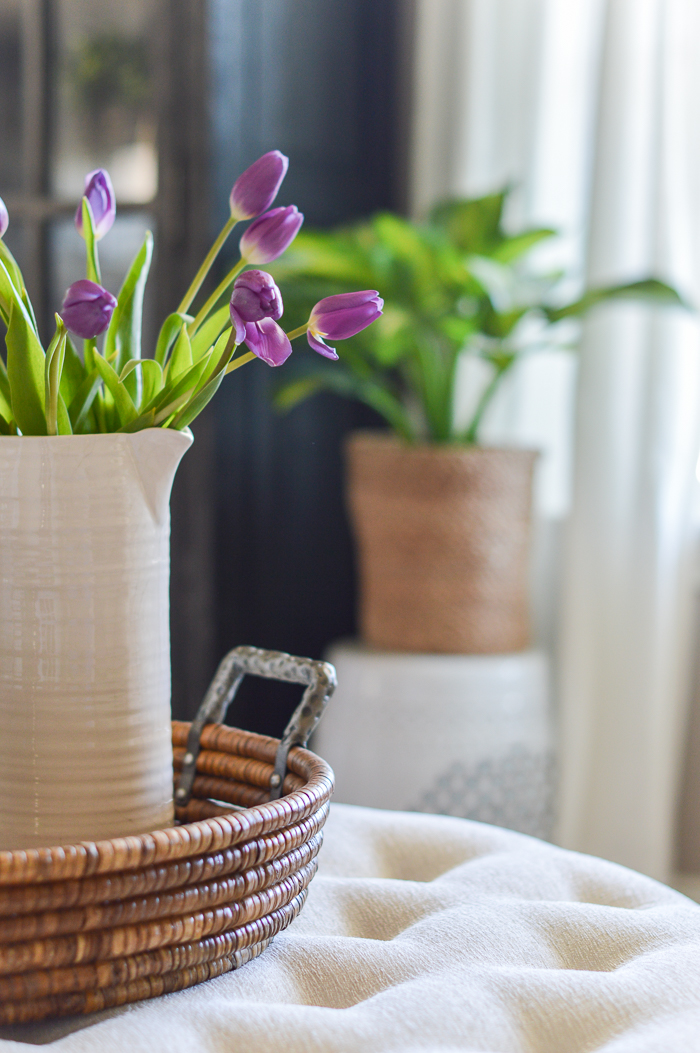 Similar Tray | Similar Basket | Garden Stool | Curtains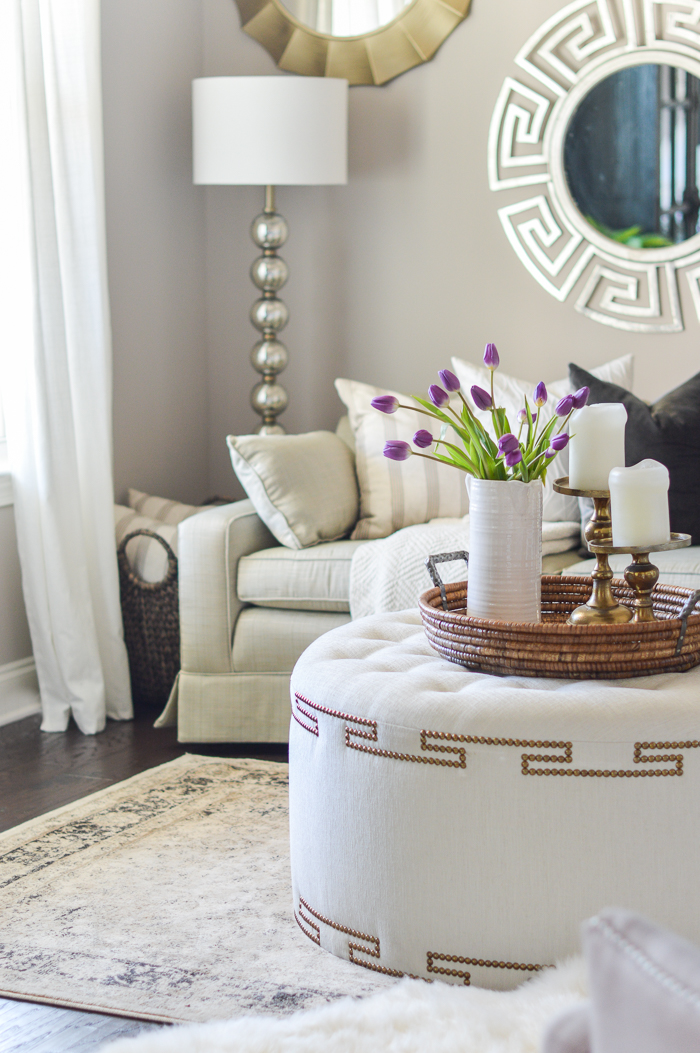 Lamp | Striped Pillows | Similar Basket | Similar Rug | Ottoman | Garden Stool |  Similar Gray Velvet Pillow | Similar Brass Candle Holders | Similar Tray | Curtains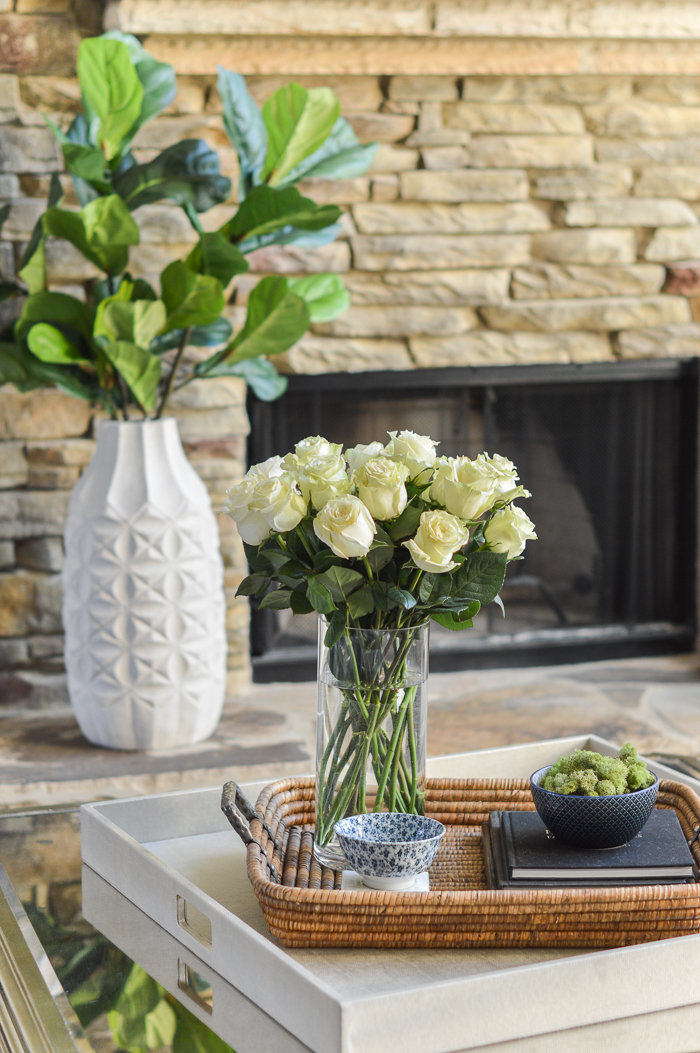 Volcanic Ash Floor Vase | Fiddle Leaf Fig Stems | Similar Tray | Coffee Table | Similar Clear Glass Vase

FIREWOOD STORAGE
Whether you prefer the log-carrier version for vertical logs or want a regular basket to load wood vertically, using a basket for firewood on your hearth is both pretty and practical.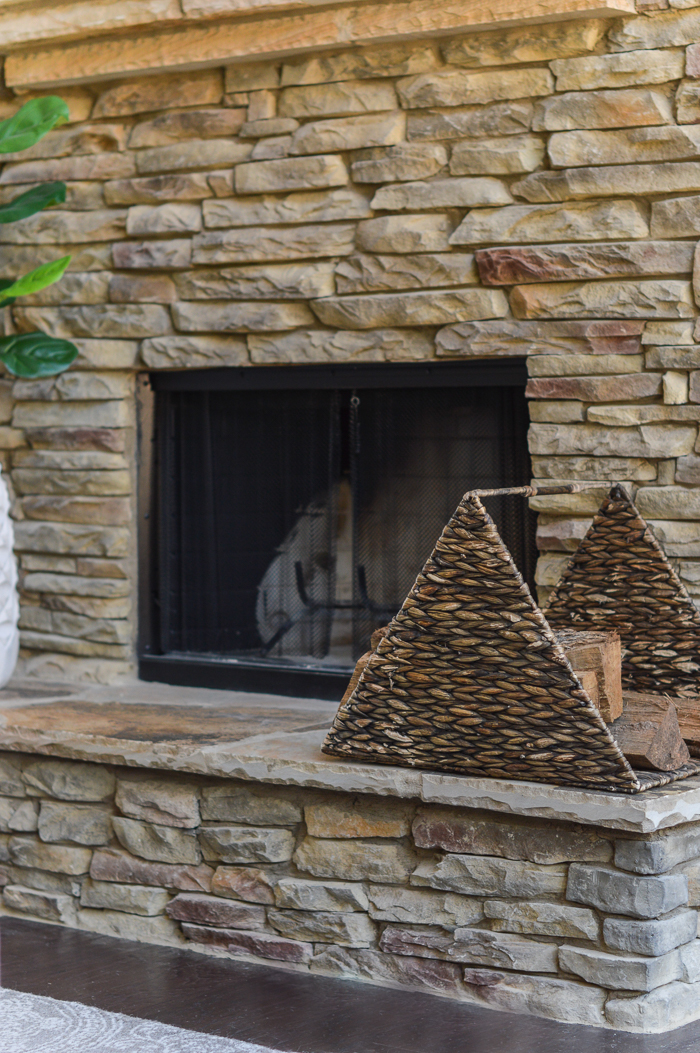 REMOTE CONTROL STORAGE
If you have items in your living room you want to stow away but still keep within reach, look for a small basket you can keep on display. Mine is actually intended for toilet paper 😉 .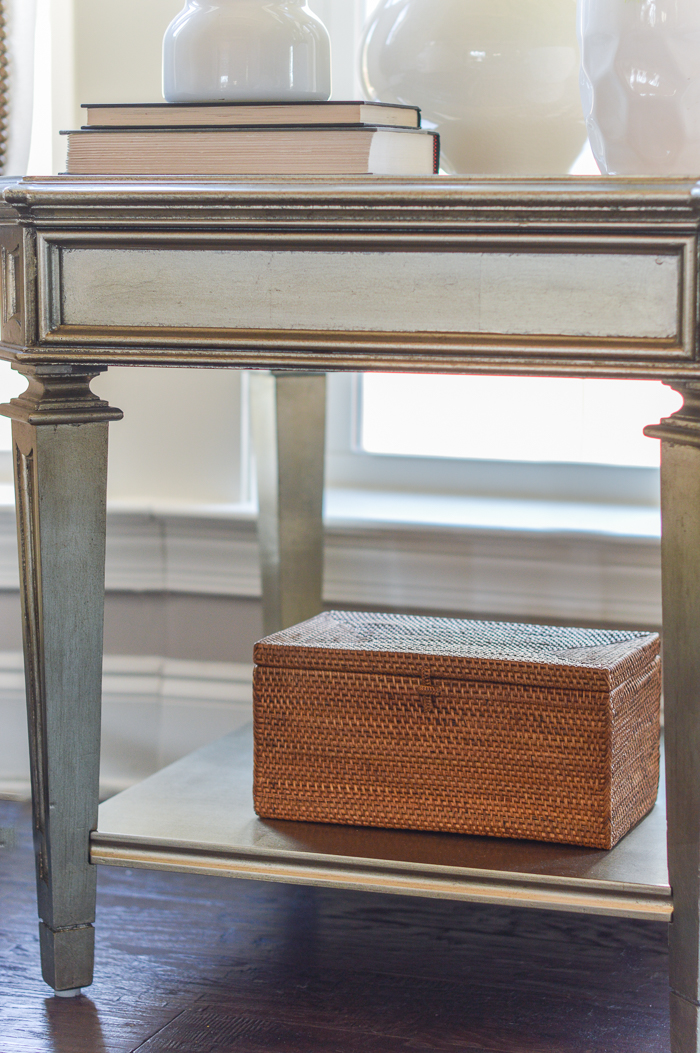 TOILET PAPER STORAGE
Our powder room has a pedestal sink and no shelving/drawers/storage of any kind. I recently added this lidded tulip basket and I can't tell you how many rolls it holds (a TON). At one point, I had a small-ish hamper but prefer this oversized, round number 10-fold.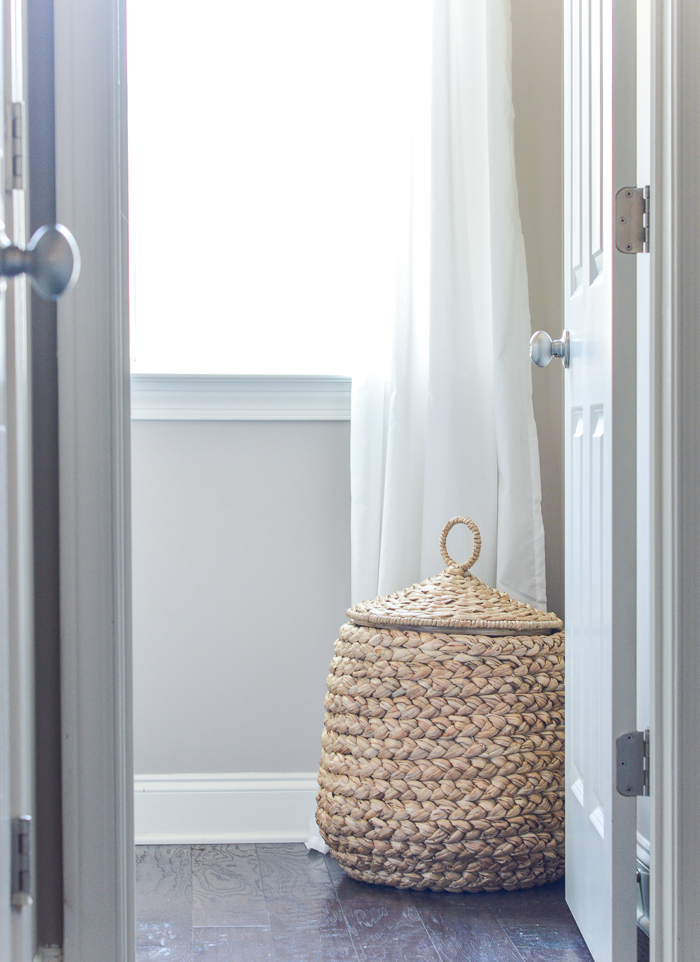 A HOME FOR BILLS/PAPERS TO BE SORTED
Remember my junk drawer/stationery desk organization project I tackled recently? I have improved on my distribution substantially but whenever we get a new piece of mail that will need attention soon, it goes right here. I vowed not to throw anything in my drawers (because that is a downward spiral disaster waiting to happen) but putting them in a closed box on top of the counter has worked really well without paper clutter getting out of hand.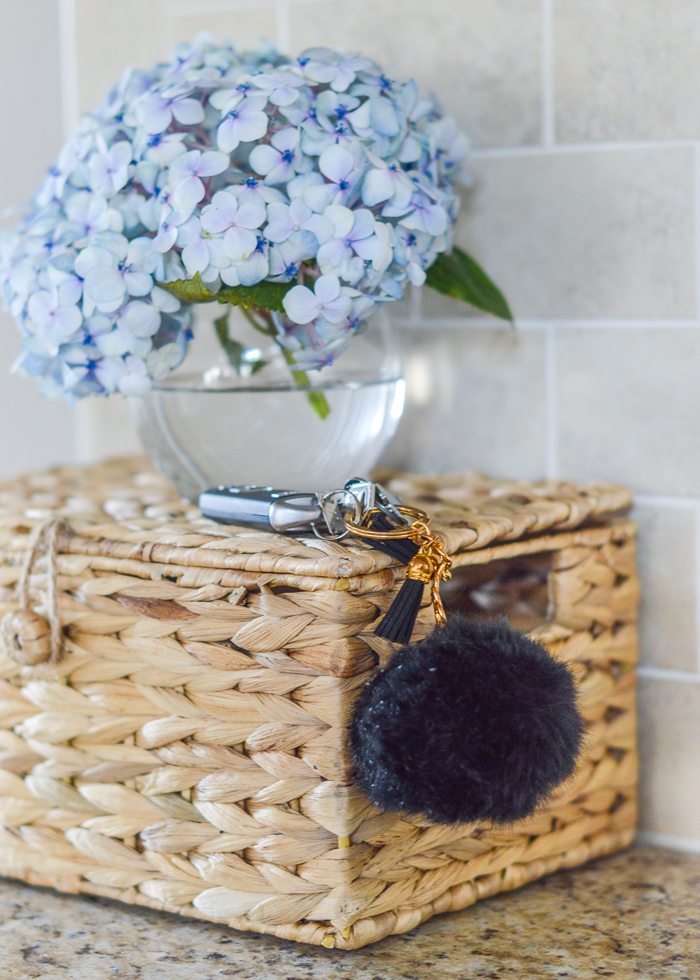 TRASH RECEPTACLE
You know how expensive cute little trash cans can be? I don't know who decided to make them so expensive but I've pretty much boycotted actual trash cans serving the purpose of trash receptacles in our house. As a matter of fact, I'm fairly certain most every trash can we have is a basket.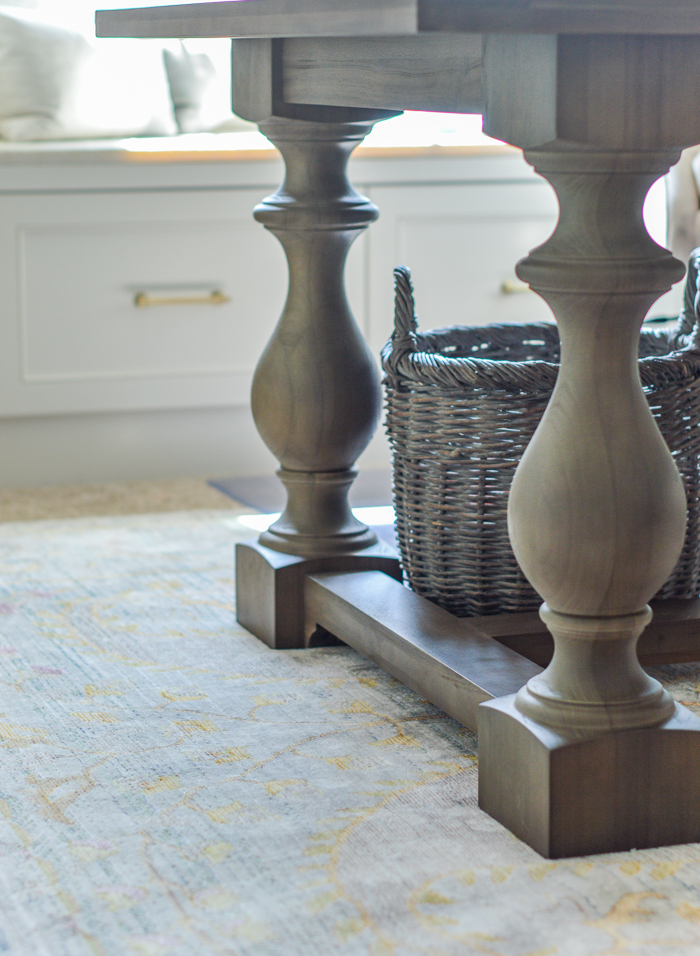 LAUNDRY HAMPER
Yes, my hamper basket is actually a hamper but like trash cans, hampers can be expensive. There are no rules that say you can't use a cute basket in it's place. Bonus points if you keep a basket/hamper in your guest room(s) ;).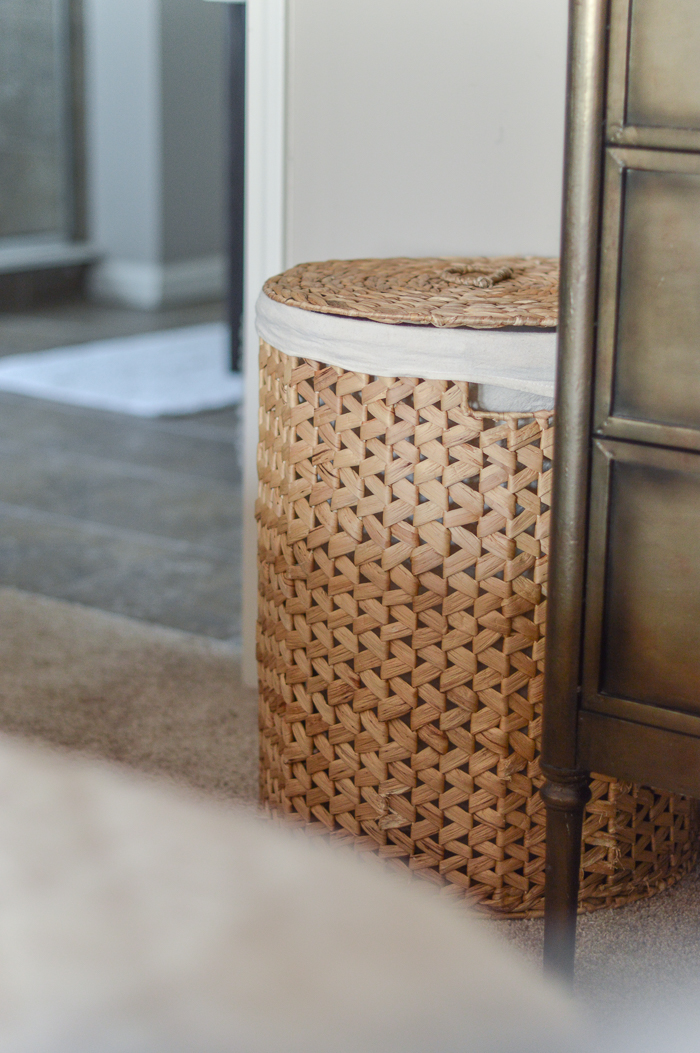 BUILT-INS/OFFICE SUPPLY SHELF STORAGE
Did you catch my office makeover project (HERE)? Repeating the same basket across your built-ins gives an attractive, cohesive look and helps make up for any drawer/cabinet space you may lack.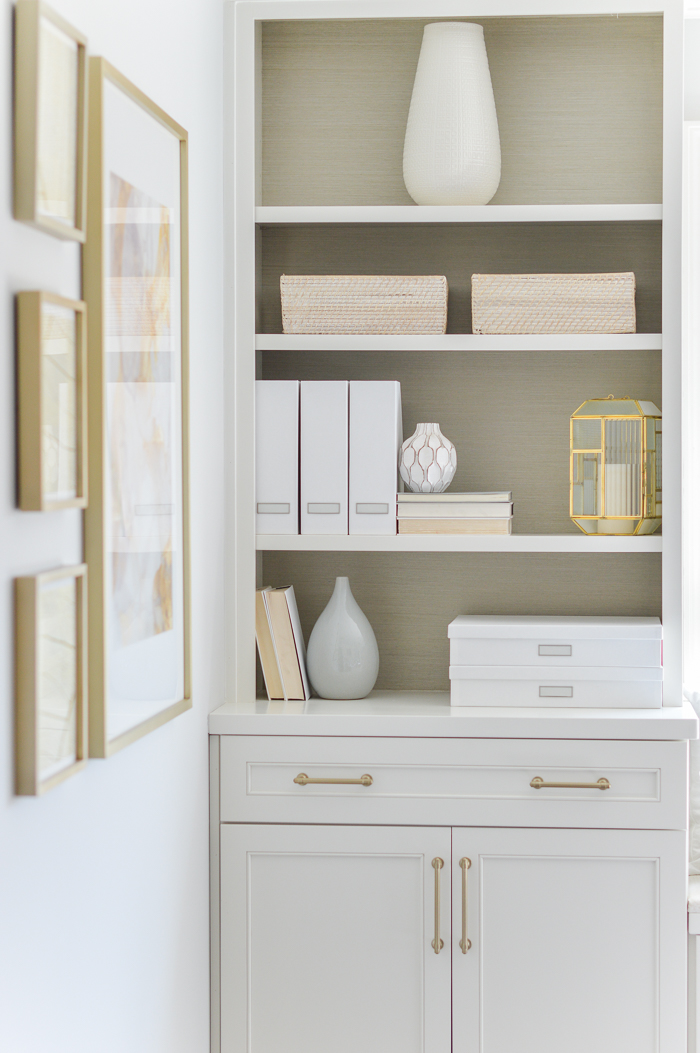 Large Cream Vase | Baskets | Gray Vase | Document Boxes | Magazine Holders | Gold Lantern | Gold Hardware | Large Art | Small Square Art 

CLOSET STORAGE
You may have seen my bathroom linen closet project (HERE); if so, you know that this project was critical to help create a system that was easy to stick to and make up for my one wimpy vanity drawer. If you aren't using baskets in your pantry, take a look to see if it could benefit from some, also.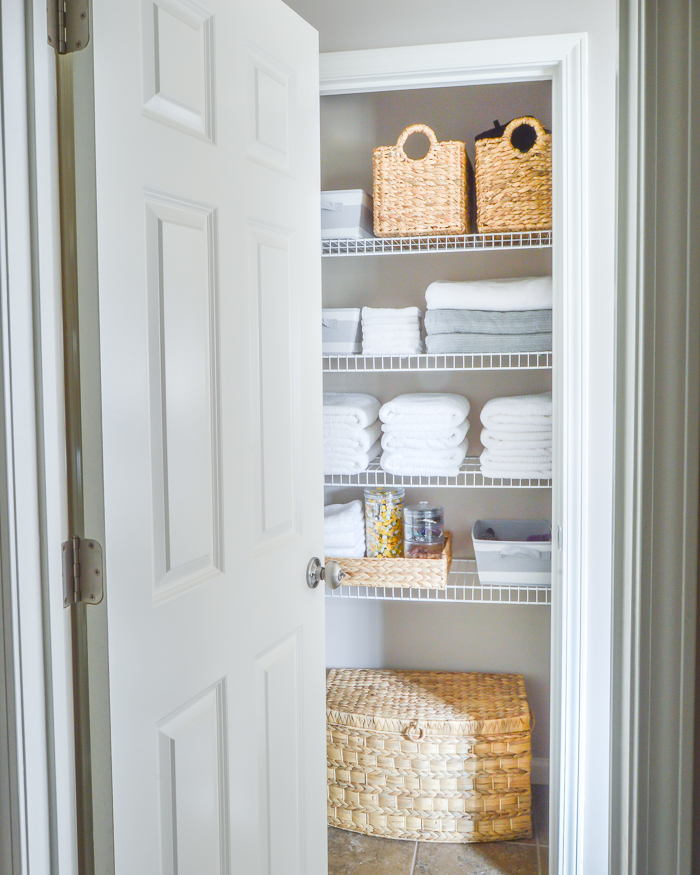 Towels | Gray and White Cloth Baskets | Similar Woven Baskets 
SCROLL AND TAP THE IMAGE FOR OTHER FAVORITE BASKETS

If you're a basket hoarder connoisseur like my mom (and me), let me know your favorite ways to use them in the comment section below! Stay tuned for some fun spring posts ahead – my Easter table is set to launch tomorrow and I have some outdoor space reveals launching in the next couple of weeks!