Just in time for the weekend, I have a brand new Snack Around the Plate, chock-full of randomness and favorites I wanted to share.
*Posts on KelleyNan.com may contain affiliate links. Click HERE for full disclosure.*
I'm talkin' about everything from the Nordstrom Anniversary Sale favorite I had to go back and order multiples of (the sale is now open to everyone HERE), to the sweetest gift, to Mama Nan's unexpected fav when she was visiting, to my on-sale sheets to the 90210 reboot. Read on to see it all.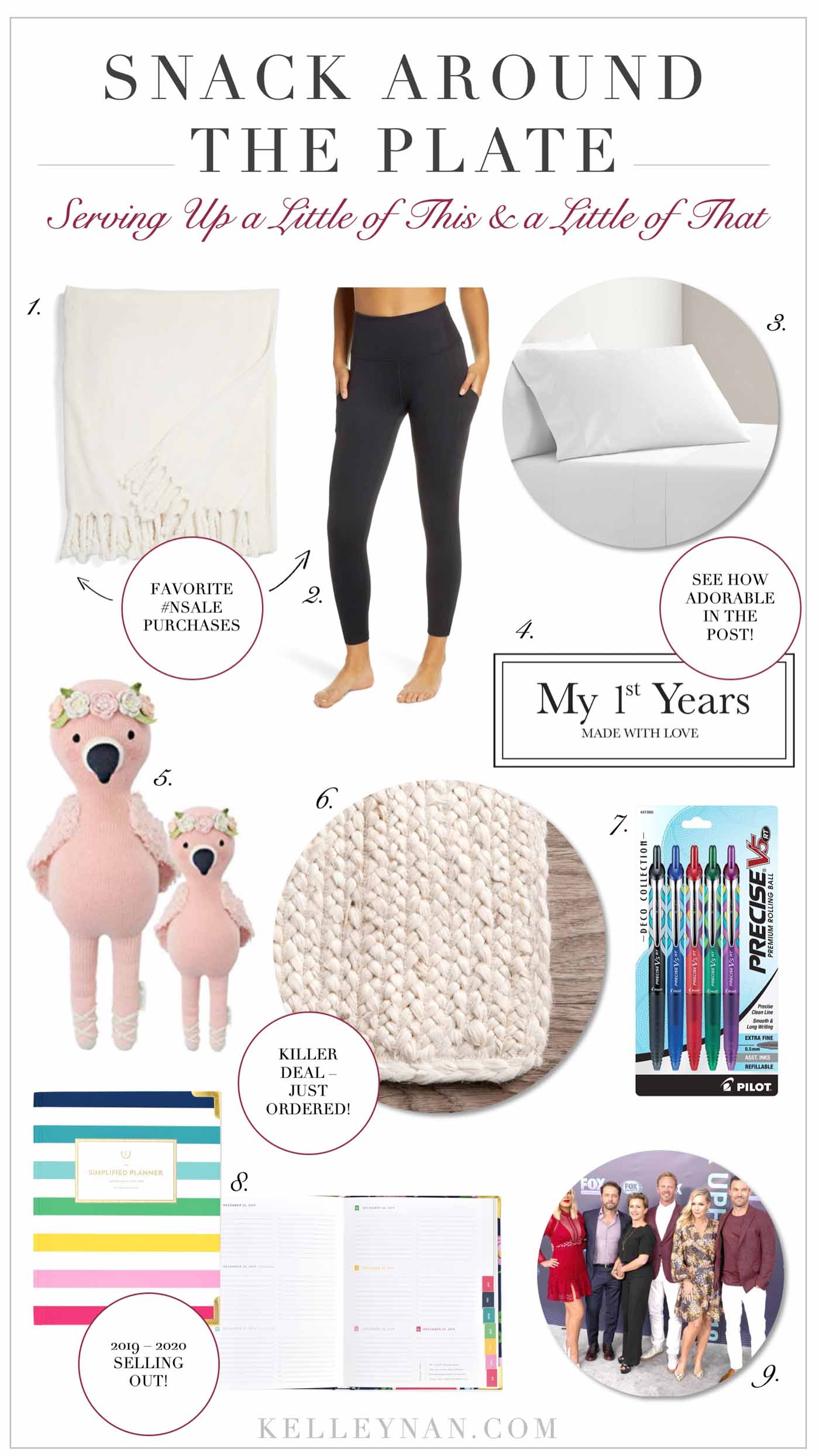 1. Plush Tassel Throw // I don't know if I've ever owned as many of one item as I do this throw. During the Anniversary Sale, this favorite drops down to $25; each year, I can't resist purchasing more — we keep them all over the house from baskets in the living room to the foot of all our beds. Last year, I turned my mom on to them; she ended up going back for gifts and also purchased several more this year. It comes in several colors (like 20!) but they do sell out. By the end of the sale last year, I believe it sold out in every color. It washes so well so if you have pets/kids, along with the price, you will LOVE it! You can grab one HERE (the Nordstrom Anniversary Sale is officially live today for everyone). Here are a few colors I have…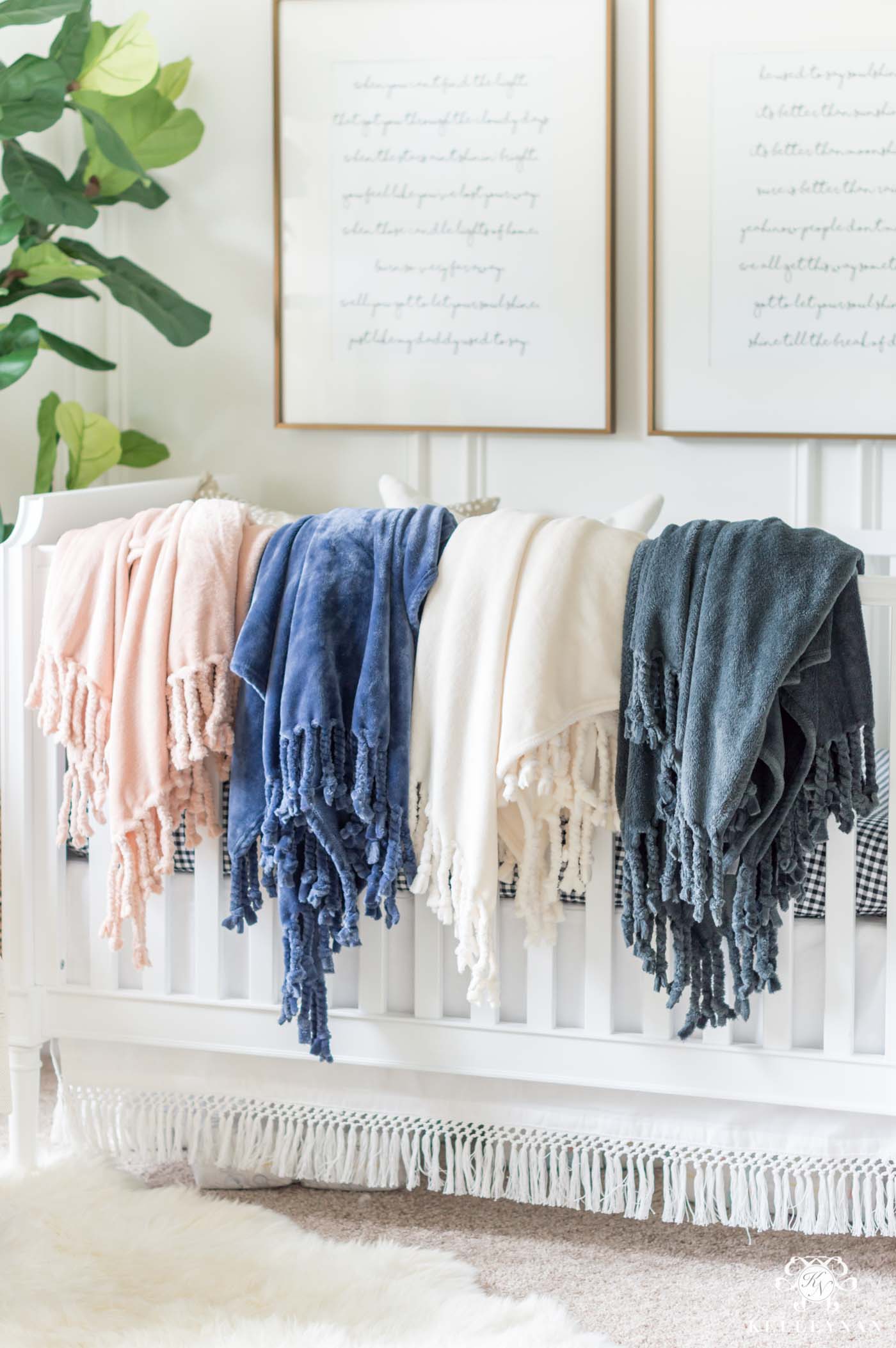 2. Zella Live In High Waist 7/8 Leggings // I have long loved the full length Zella High Waist leggings and while I'm on the shorter side, the length never really bothered me. But, this year, they released the same legging in 7/8 length and after having gotten them in the mail yesterday, it changed everything. They are the perfect ankle length on me, without any extra material to bunch and are just as stretchy, substantial, comfy, and controlling as the others. I immediately jumped online to order a few additional pairs; the are $38.90 during the sale — a little over $20 off from their regular price. Plus, they have pockets which are perfect to slide a phone on a walk. This, along with the above throw, was one of my favorite purchases this year and a must-have if leggings are part of your uniform. I think they fit true to size but as always, shipping and returns are free should you need to sample two sizes. You can grab them HERE.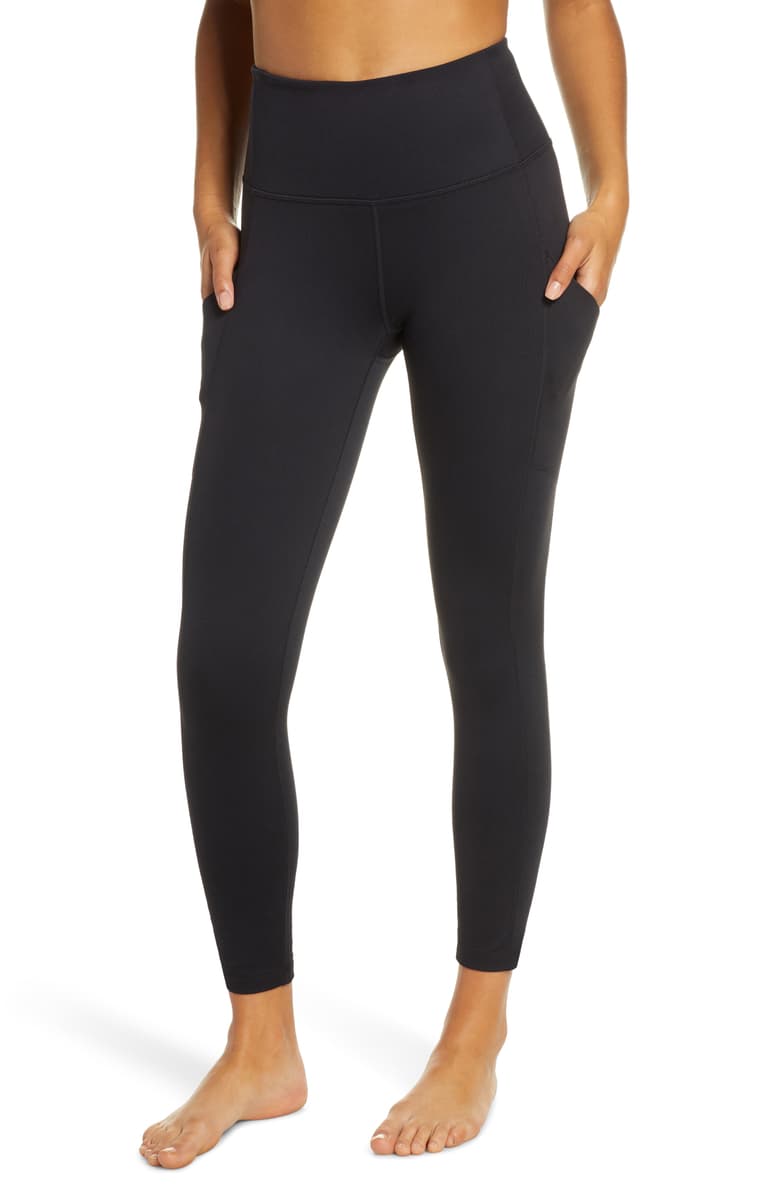 3. 700 TC (FAVORITE) Sheets // I just ordered an additional pair of my favorite sheets (I love them so much, I would just wash and put back on the bed without a spare because I never wanted to sleep without them) and this weekend, they're available for 20% off, plus free shipping with code SUMMER. They are an investment piece but after having them for a few years, I'm a total quality sheet believer. They're up high on my list, along with my favorite quilt (also eligible for 20% off this weekend) I always rave about. You can check them out HERE.
4. My 1st Years // Admittedly, I hadn't heard of this company until they reached out wanting to send a gift after Eliza was born. Her box of goodies just arrived this morning and I had to make room in today's SAP to include them (I'm so grateful for gifts and promo packages but share very few I actually receive). You guys — I'm a sucker for monograms and personalization (Eliza doesn't have many personalized items just yet) and her sweet gifts were next level. They sent the sweetest, plushest little teddy bear robe (MY FAVORITE!), a hooded towel, and an adorable set of bookends. They have everything from toys to storage to gifts and bags. Everything even arrived in a substantial keepsake box (which I'm thrilled about too since I didn't yet have a memory box and have been collecting *all the things* in a mountain on my desk. It looks like complimentary keepsake boxes arrive with each order. If you have a baby, are expecting, or are in need of a gift, you have to check out all their goodies — personalization is FREE! You can check them out HERE.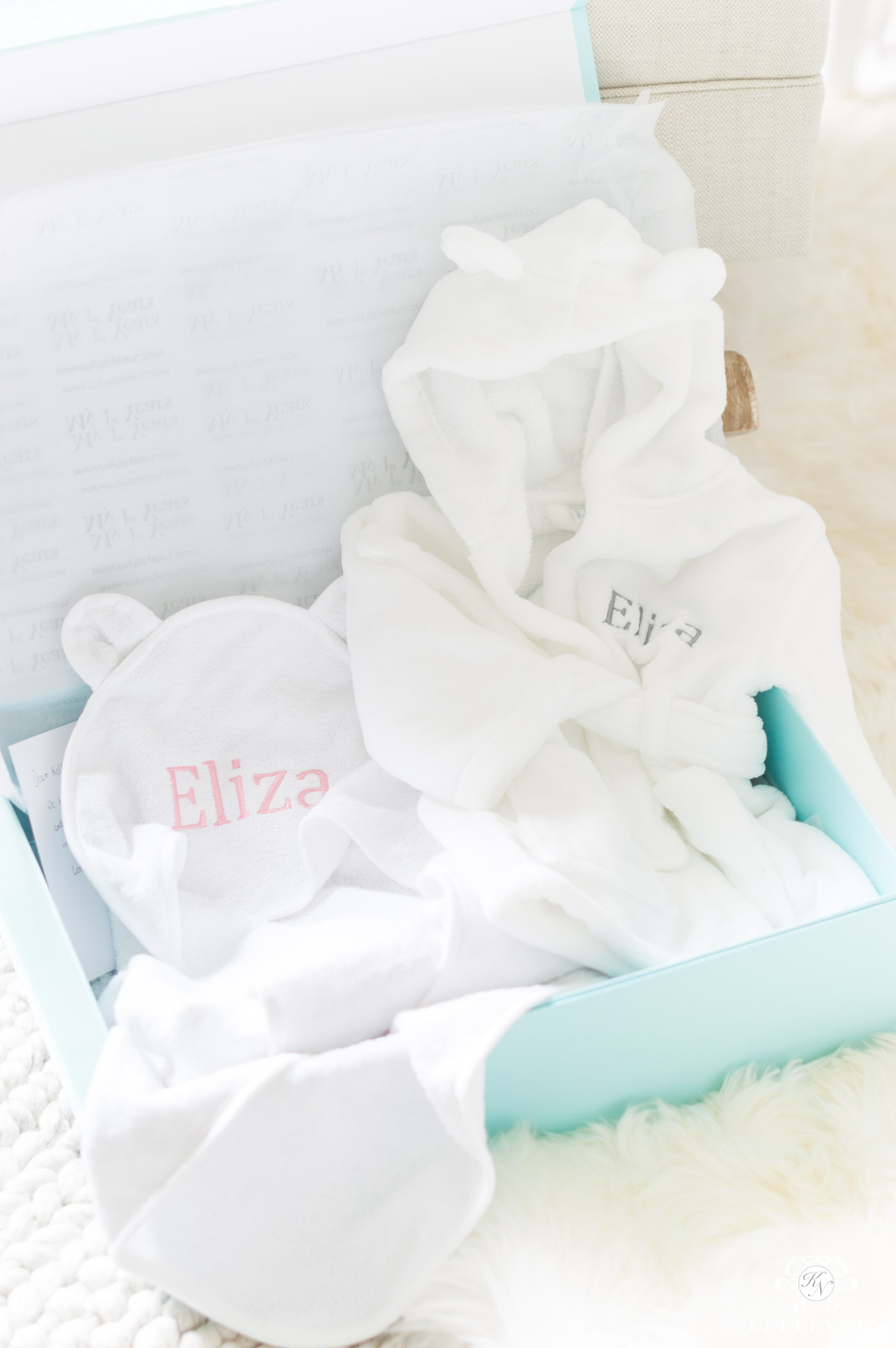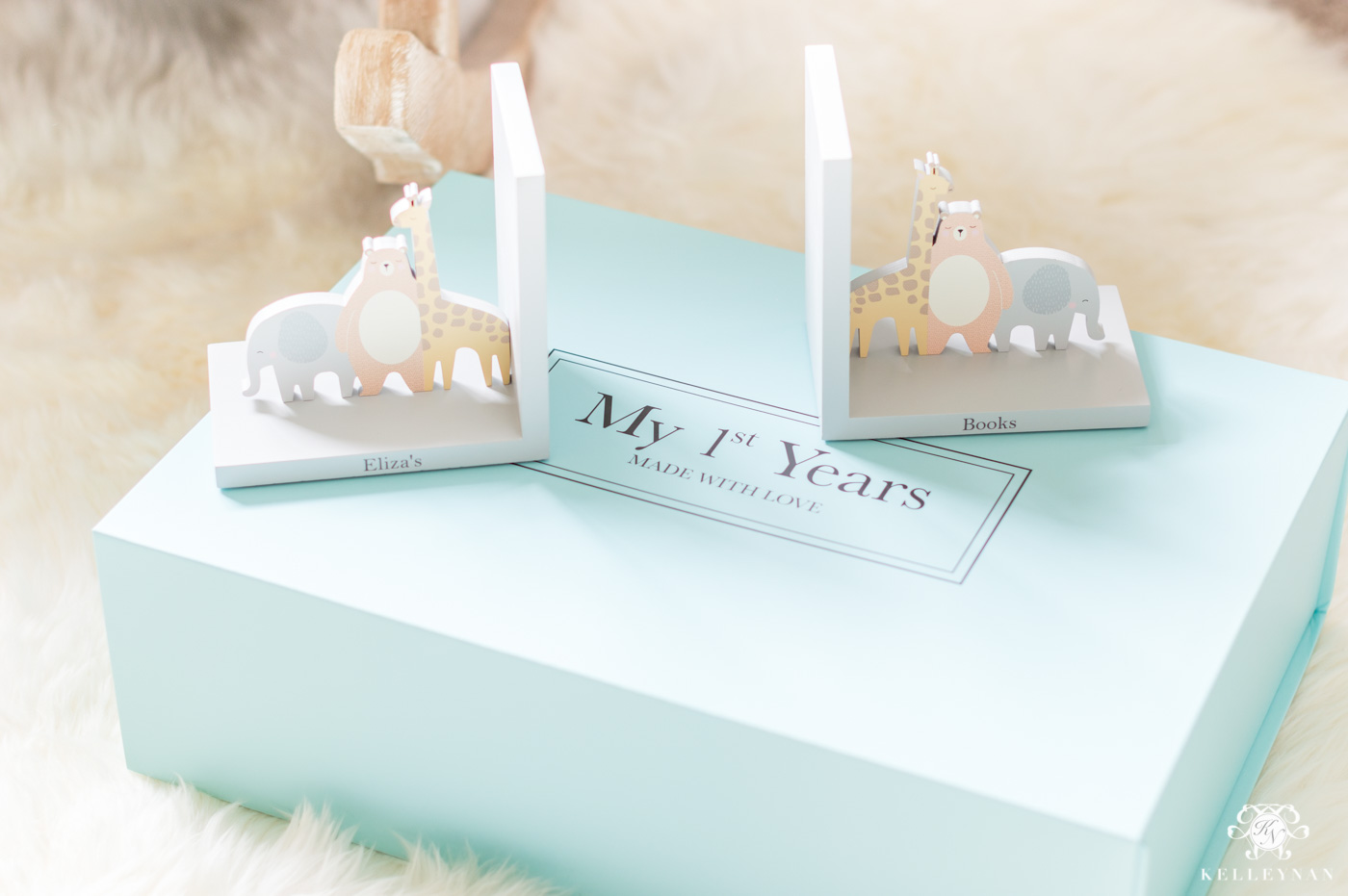 5. Cuddle + Kind // You may have seen these stuffed, handmade animals but they aren't just cute to look at; each one sold helps feed 10 children in need. Plus, they provide jobs are handmade by artisans.  Also a great gift, we have the large size but each doll comes with a smaller version; you can check them out HERE.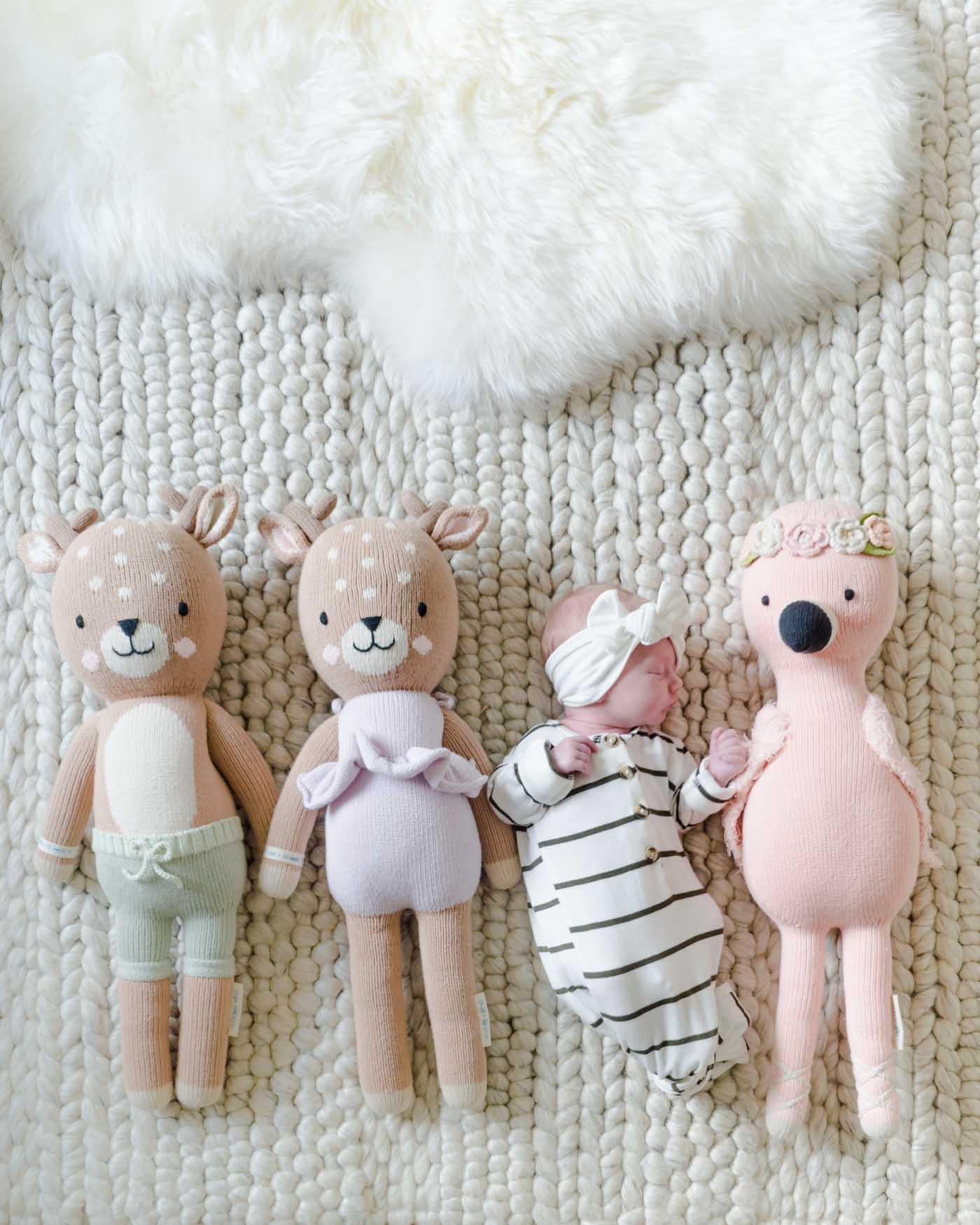 6. Braided Off-White Jute Rug // I just ordered this rug for underneath our breakfast nook table (we've been bare in there for a few years and I think I'm ready for a change!) I scored the 8′ round one but it comes in runner and full area rug options (20 sizes). The price is amazing so if you are more hesitant about rugs with dogs/kids, this one won't "hurt" when it is used. You can find it HERE.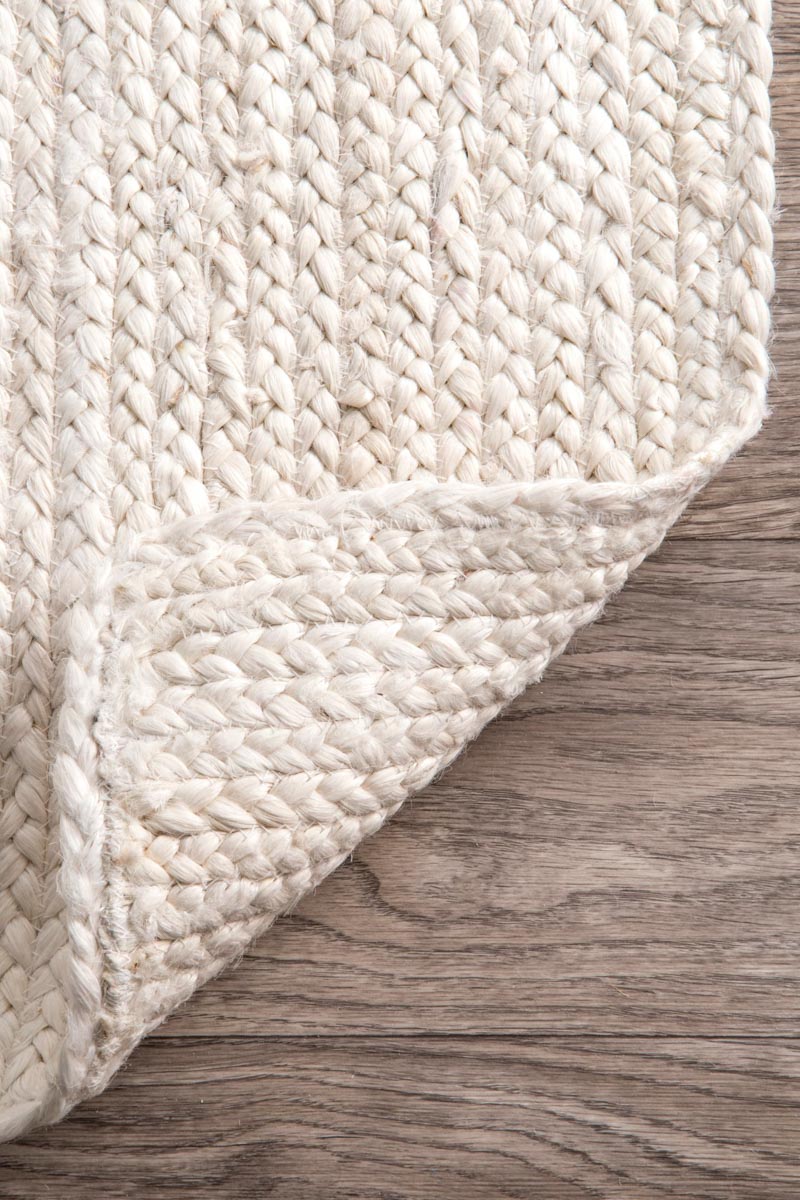 7. Extra Fine Pens // This is a super random one but after my mom spent last week with us, she used and had to have some of the pens we had in the house. (We both prefer a SUPER fine point and they glide really well). I just sent this variety pack to her as a little weekend surprise (and re-stocked myself in the process 😉 ). They ship free for PRIME subscribers and can be found HERE.
8. Emily Ley '19-'20 Planner // Over the past few years, I have switched planners a few times and finally have one I want to repeat. My Emily Ley planner goes from January – December but they released a version that starts in August 2019 and runs through July 2020 (perfect if you are just now wanting to try a planner or go by a school year). It also comes in a daily version but I prefer the weekly so I can see my full week on a spread. I love the built in bookmark, and that each day has a built in box for what you're planning for dinner. While the daily version has a coil binding, the weekly version is book-bound (which I prefer). The cover patterns are starting to sell out but you can grab it HERE.
Here's the weekly version…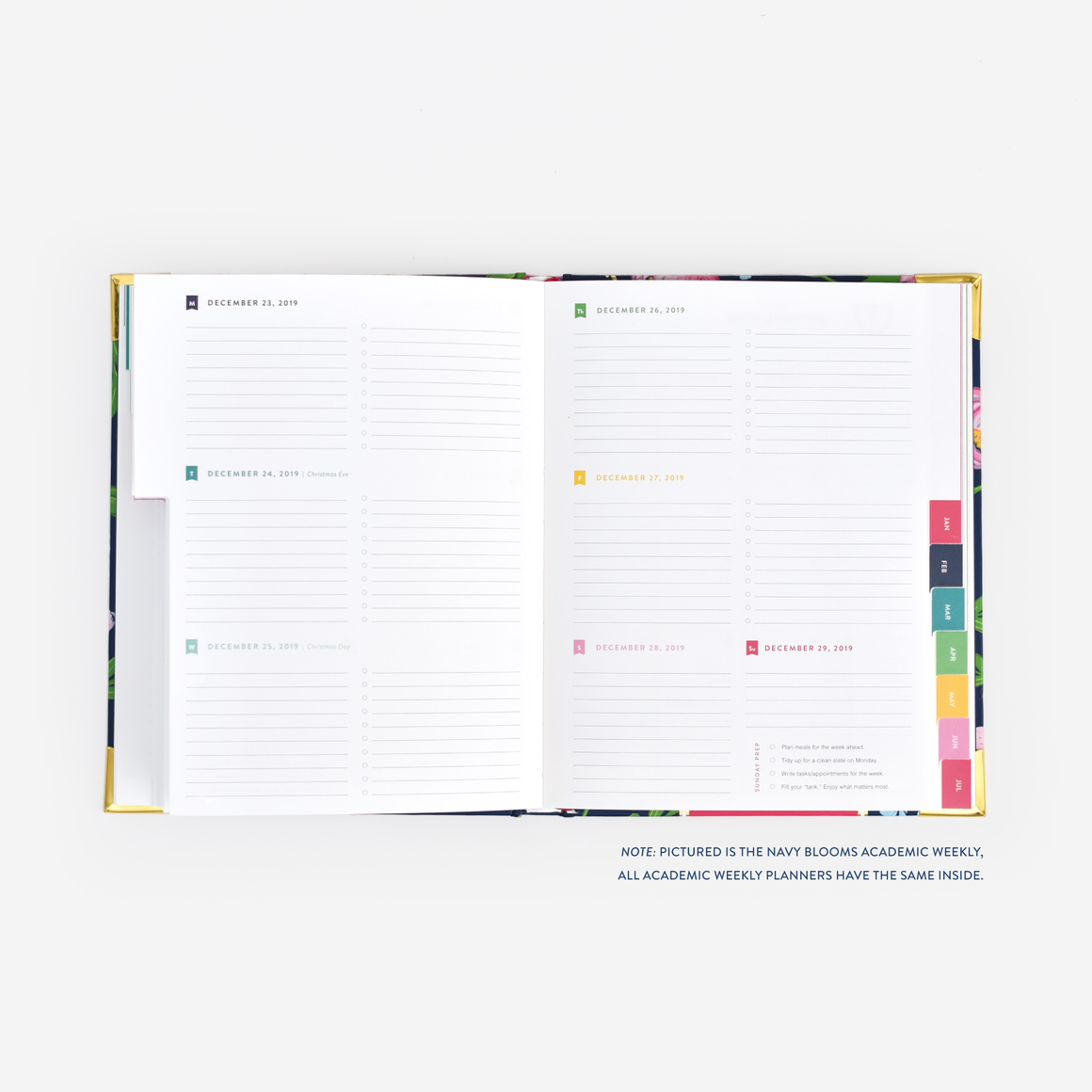 and here's the daily version.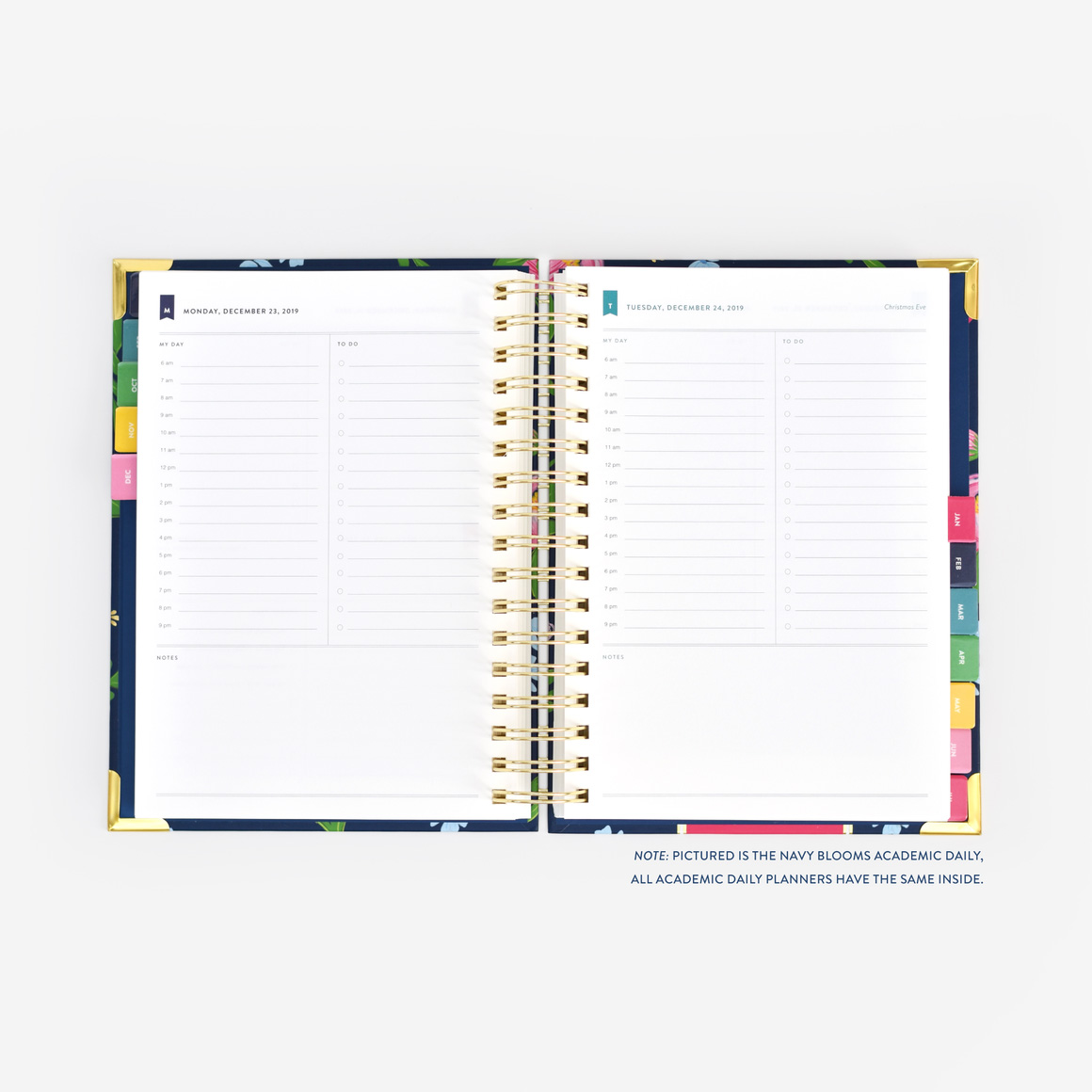 9. 90210 Reboot // My insides have been bursting since I first heard about the 90210 reboot and while it doesn't start until August 7 (mark your calendars, you 90s lovers!), this reboot teaser made me SO HAPPY. If you haven't caught it yet, press play and enjoy.
Wishing you a wonderful weekend and hoping you all have something fun planned. If you're just now able to take a look at the Nordstrom Anniversary Sale, you can see my initial post of favorites (and what I had to say about them) HERE.
A FEW #NSALE FAVS