I didn't know last weekend that I would be going straight from our middle-Georgia farm trip, directly home and into bed for the past week. Holy cow, whatever it was that hit me wasn't messing around! I'm back up, feeling like a brand new person, and just trying to ignore the last bits of pesky evidence that still have me a little tied to tissue for the time being 😉 I'm hoping I'll start getting back on track this week – just in time for another quick road trip next weekend. I haven't been out of the house and until two days ago, didn't really have the energy to even change tv channels but the browsing on my phone was enough to do a little damage during my down time haha. It's been a minute since we've done a Snack Around the Plate so today, we're getting back in the swing of things with random recents I wanted to share!
*Posts on KelleyNan.com may contain affiliate links. Click HERE for full disclosure*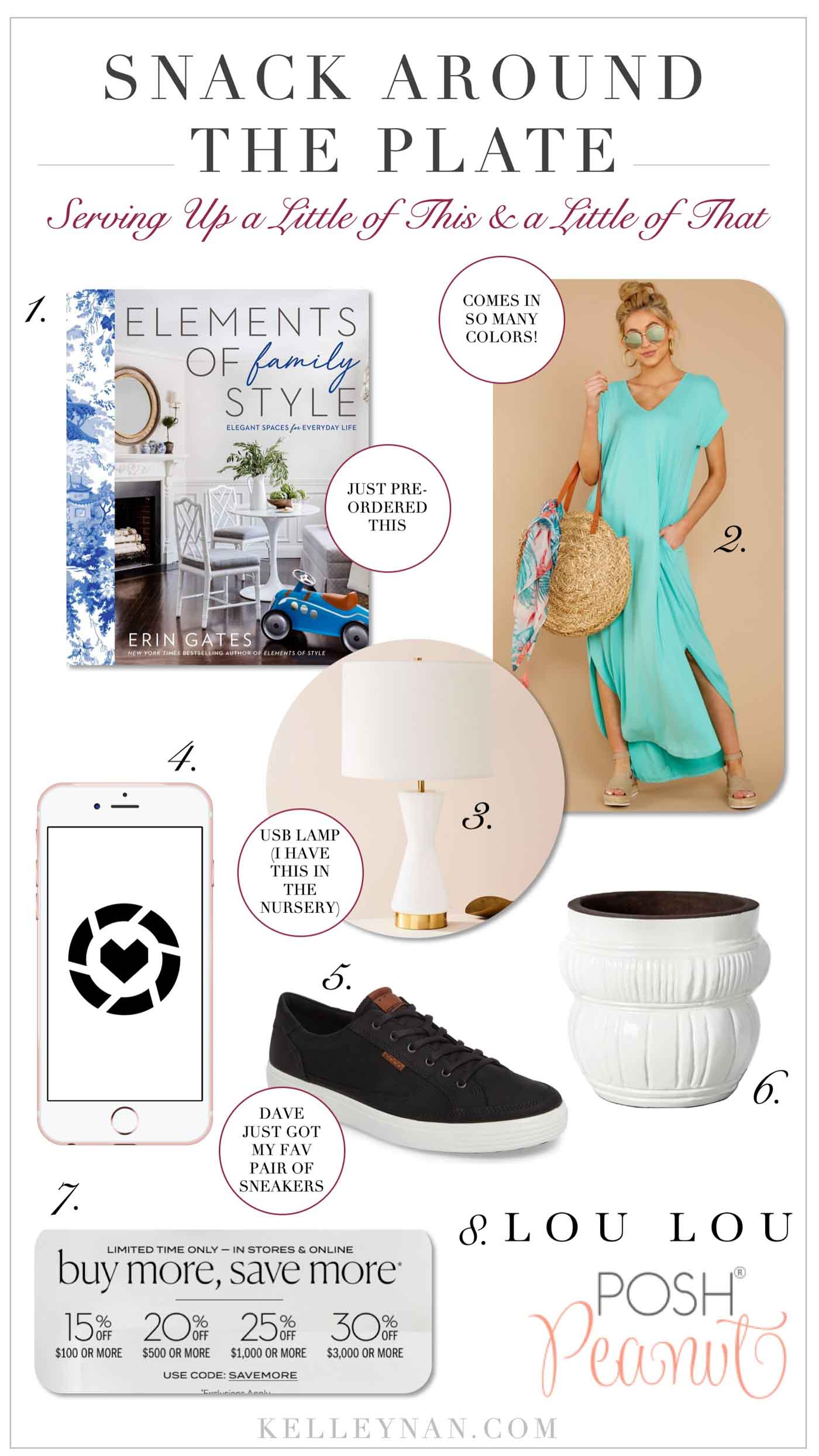 1. Elements of Family Style Book // 2. Short Sleeve Maxi Dress // 3. USB Lamp // 4. LTK App // 5. Men's Ecco Sneakers // 6. Planter // 7. Buy More, Save More Sale // 8. Baby Boutiques: Lou Lou & Company & Posh Peanut
1. Elements of Family Style Book // I was on Amazon and lucked into finding this book available for pre-order. I have the first book — Elements of Style — already, front and center on my coffee table. Admittedly, the blue and white chinoiserie binding on this is what first grabbed my attention but after seeing the spin of family style, and then taking a quick look at the few pages inside, I pulled the trigger and ordered it. It looks like home style that is right up my ally, but focuses on livable style (with pets, kids, etc.) incorporated into homes, which I'm totally all about as we prepare to enter a new season of life. I'm so excited for this baby to get here; the pre-order price is 36% off too! You can pre-order the book HERE.
2. Short Sleeve Maxi Dress // I don't have this comfy, short sleeved maxi dress just yet but just looking at it and I can tell it's one of those pieces you want in all the colors. It comes in 10 colors (several pictured below), has pockets, and is only $34. This is the kind of dress I can see wearing to the pool, on vacation, for a backyard bbq, or out to run errands. Summer staple status, for sure 😉 You can see all the details of the dress HERE.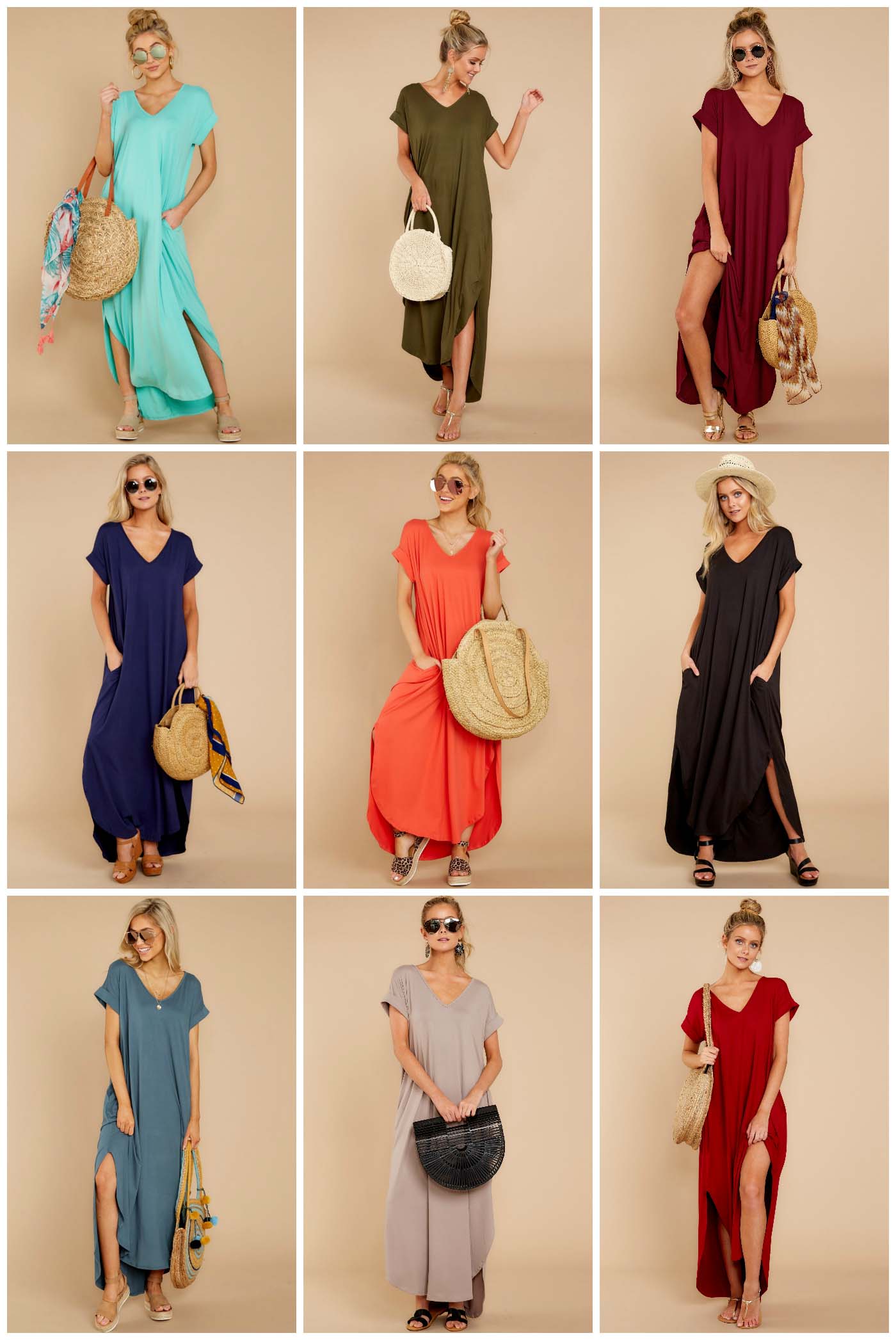 3. USB Lamp // Since I started designing the nursery, I've been planning around hypothetical situations I invent in my mind. Like… say one night I am in the nursery feeding and I want to watch a show on my iPad but I don't have access to an outlet and the iPad battery is low. Hotel rooms that have bedside lamps with outlets are the best; so, that's the exact solution I wanted for the table lamp in that room. It's also a great option for better managing the cord/outlet situation on your own nightstand, or to provide guests easy access in your guest bedroom. Or, in the living room if you aren't next to a wall but charge your phone on the sofa frequently. Obviously, I've already become a huge usb lamp fan 😉 Even better, you can get an extra 25% off, plus free shipping, today with code YESWAY. Shop it HERE.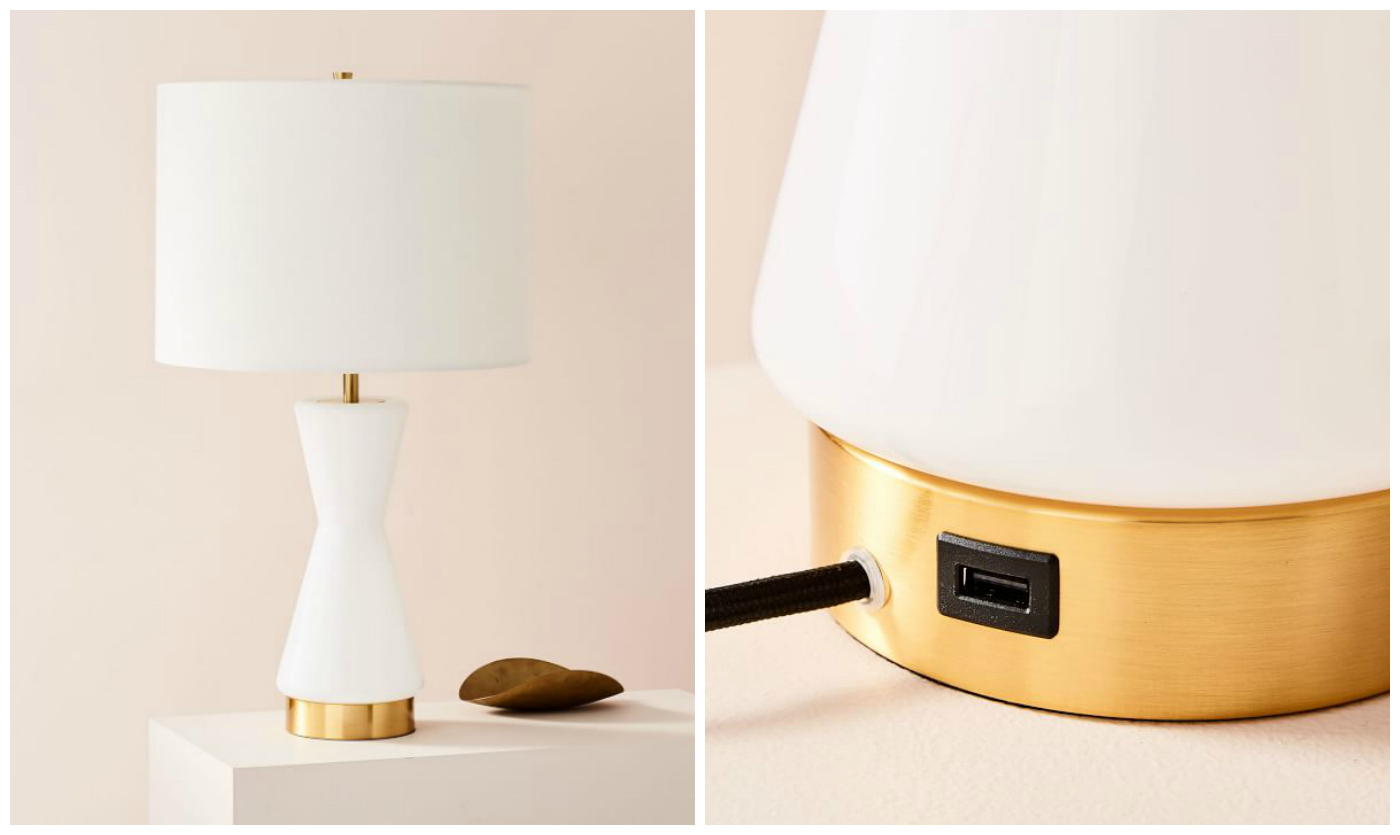 4. LTK App // What started as a way to solely link sources and products from photos I share on Instagram has turned into so much more. It is by far, one the easiest, fastest ways to get room and product info and direct links but with the evolution of the Like to Know It app, I don't just share Instagram photos anymore. I share tons of images that don't make it to social media or the blog, close-ups, sale alerts, outfits, and other exclusive content that isn't shown anywhere else. In addition to the easy-to-access information that I log, I use it often on a personal level, too, getting info on all of my own favs. If you're totally out of the loop, you can download the app HERE, search for me (KELLEYNAN) and tap "FOLLOW". All images I load will appear in your feed within the app. When you tap on an image, all products that are linked will appear below. You can then tap on a product and be taken directly to the retailer for more deets (or to shop). Also, if you DO have the app, you can screenshot my photos when you see them on Instagram, and immediately be prompted by a "push" notification in the LTK app to get the details of the image. Here's an idea of what my feed looks like below, and then the info you see (and product links) after tapping an image for more details.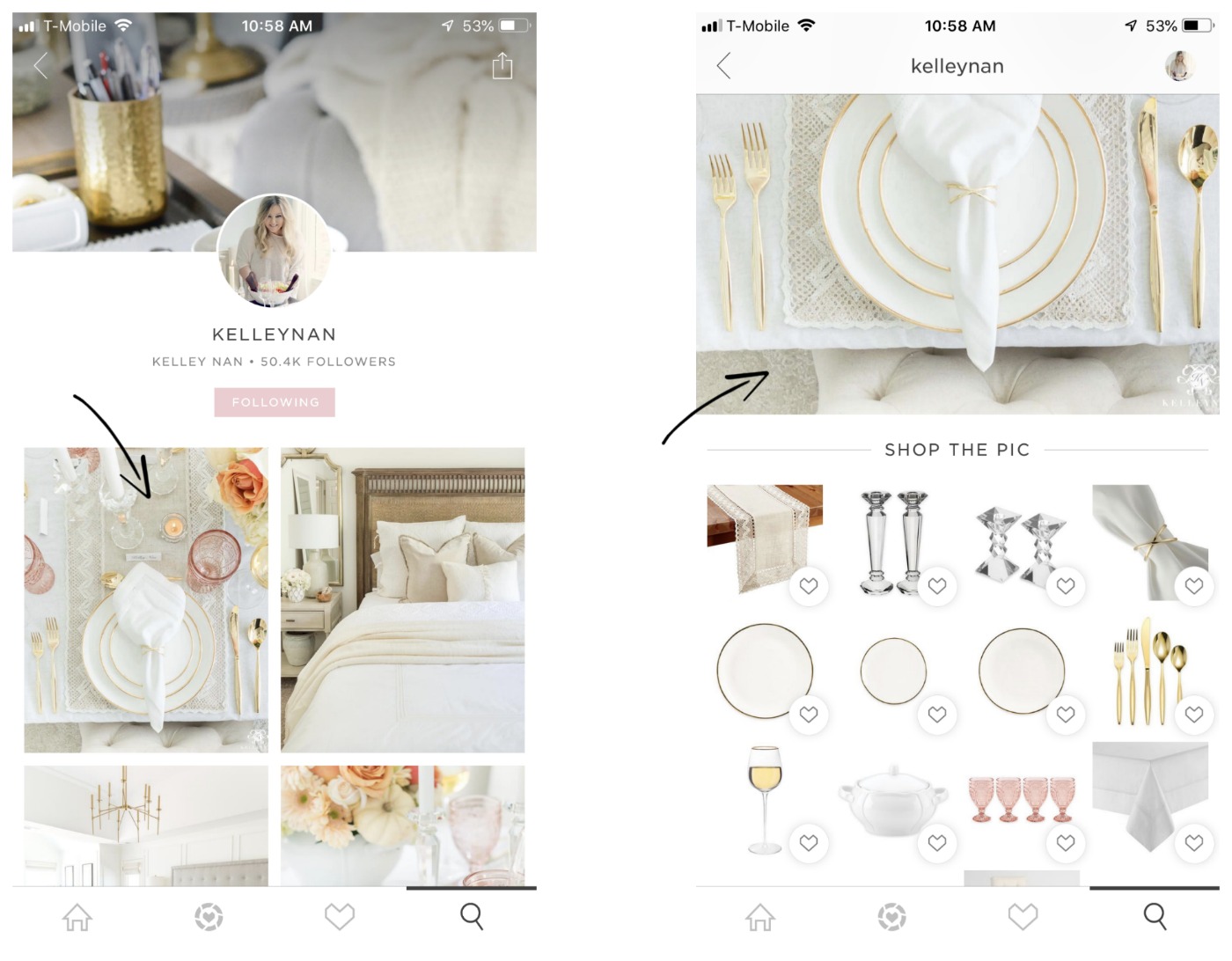 5. Men's Ecco Sneakers // I've had my Ecco sneakers (HERE) for a few years (and have shared them some with you all!) Well, the men's version recently went on sale for 33% off so I jumped at the chance to introduce Dave to them, also. He's had them for about two weeks and is a total fan now, just like me! For someone who plays it pretty safe with tennis shoes and boots, he is loving being able to wear these with his jeans.
6. Planter // I purchased this cute little planter (actually, two of them!) a month or so ago and I wasn't really going to talk about them until I was sharing the spaces they're in in more detail. BUT, it is pretty quickly becoming one of the most popular spring accessories out there so I wanted to make sure I shared with you all before they're gone 😉 The version I purchased is THIS ONE – 6″ and works beautifully on a desk, kitchen counter, console table, or shelf. It is also a fabulous price — under $15. (You can also see my USB lamp I mentioned earlier in the post here 😉 ).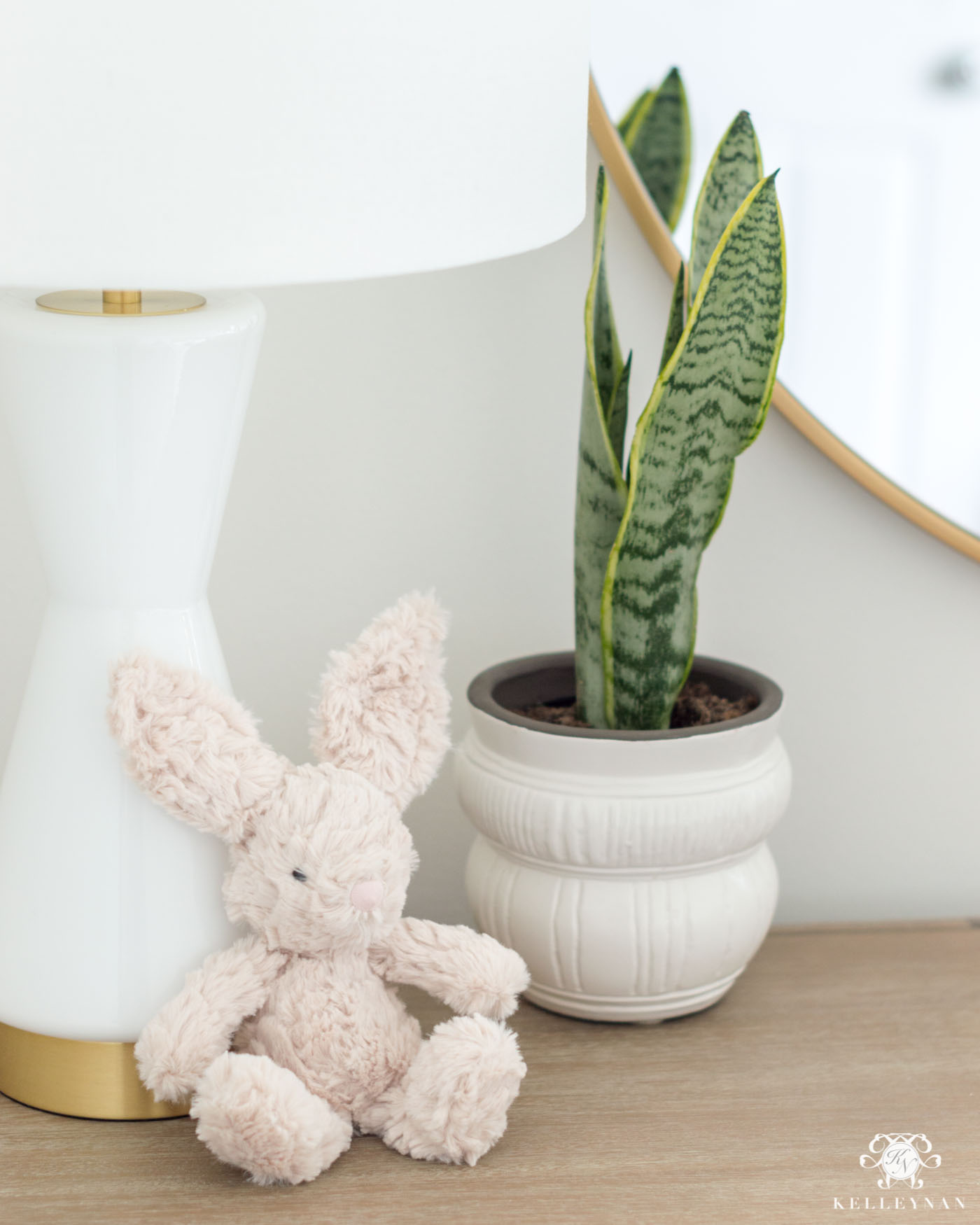 In addition to my smaller size, the planter is also available in a larger size HERE. Let's be honest, I may just have to get that one, too 😉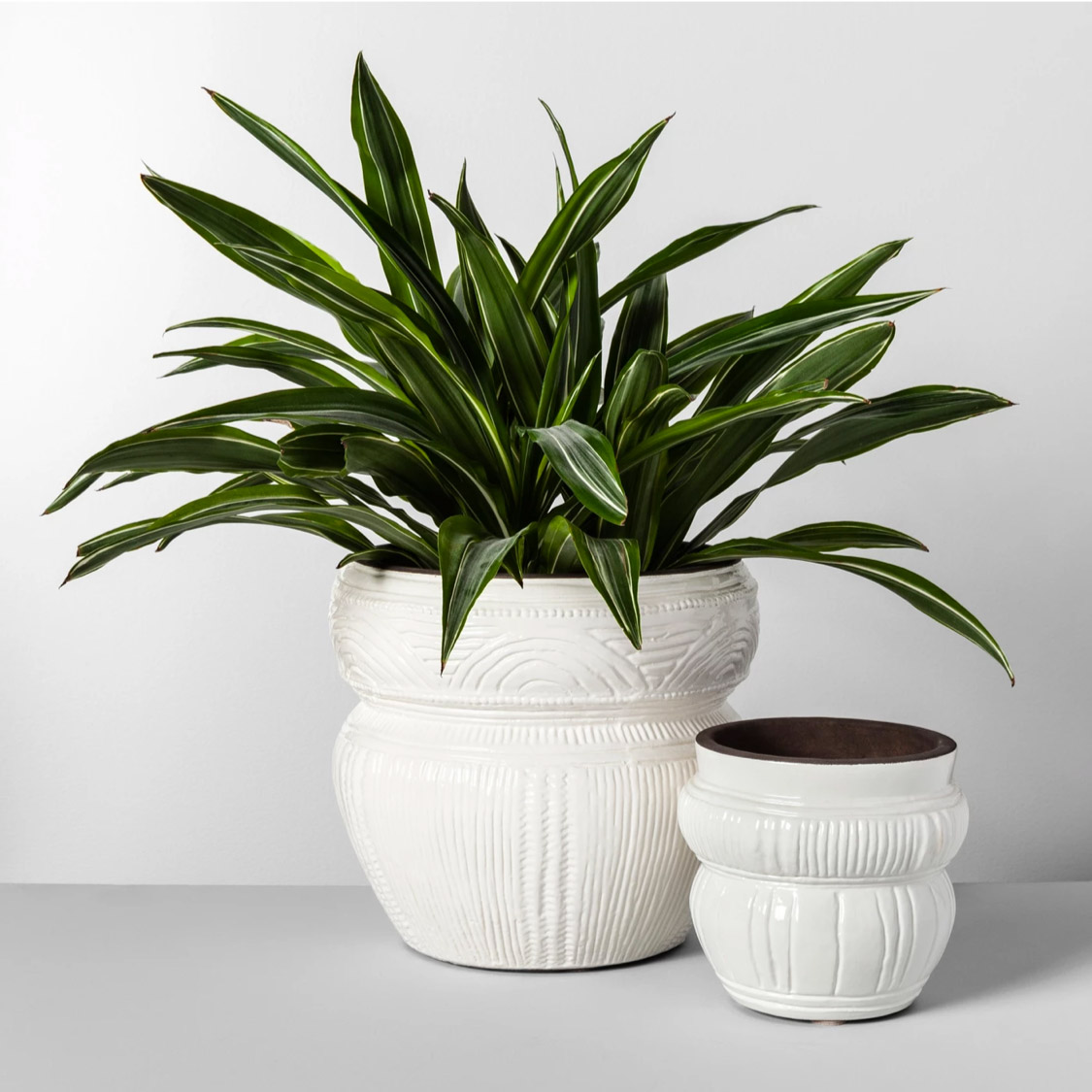 7. Buy More, Save More Sale // This weekend, PB is running their occasional Buy More, Save More event, up to 30% off. THIS is when I always pull the trigger on furniture I've waited on or any larger pieces I've been considering for a while. Here are a few favorites and some of my most asked about PB furnishings/decorative pieces.
Scroll & Tap to Shop



8. Favorite Baby Boutiques: If you would have asked me a month ago, I totally would have told you that I wouldn't be giving in to all the cute little baby clothes — especially at this stage in the game. I have been told more than once that so much of what you buy is wasted and that babies grow quickly and all the rest of it. But, when I dipped my toe in, just for the sake of preparedness and to get "a few staples", I didn't know that I would 100% lose my everloving mind. Like, black out and lose control not once, not twice, but repeatedly. The two favorite baby boutiques I've found (and subsequently shared my life savings with) are Lou Lou & Company & Posh Peanut. I can't get enough of the stretchy swaddles and sweet little knotted gowns that make the models look like little shrimp (my mom's perceptive vision). Here's what I love. They're soft, casual, and just makes sense. I'm not out every day, running all over town and I doubt that will change much when I have a child. So, I like the idea of stocking up on some quality comfies to "do life" in (for the most part). I totally see my baby actually wearing these daily. If you haven't had to look at baby things in the last couple of years, these little babes are basically the Anne Geddes calendar of 2019. Head over and check these out and tell me how you would be able to resist?! And, if you're giving me a big eye roll right now for getting sucked into all of it, let me have my moment haha 😉
For upcoming news, projects, and updates, be sure to subscribe to my emails at the bottom of this post! Wishing you a healthy, productive week with spring weather just around the corner.