I started decorating before Thanksgiving and as of today, I'm still not done. *insert shameful eye-covering monkey emjoi* Transforming the house for Christmas is truly a labor of love but each finished area makes me so happy. So today, I am ecstatic to finally share two of my five (yes, FIVE) Christmas trees for the Parade of Christmas Trees! Spoiler- they are my favs so I hope the rest aren't anticlimactic when I launch them next Tuesday for my Christmas Home Tour haha. As a special bonus, three of my best bloggers and I have partnered together with Balsam Hill, to showcase eight trees total. At the bottom of my post, I will send you on to the next home, featuring two uniquely styled trees. You can continue the loop between the four of us and will hopefully finish with some fresh ideas for the season.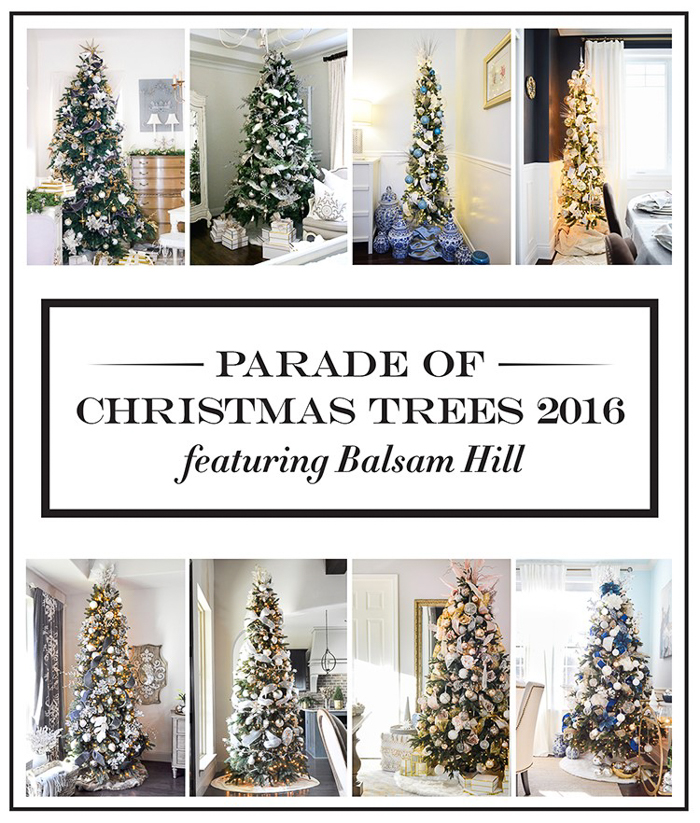 If you are joining me from my friend Tamara's blog at CitrineLiving, wipe the drool from your chin before we go any further. Done? Good 😉 Tamara and I both adore neutrals, but she masters subtle pops of color and pattern. She is a true designer and artist.
I decided to take a little different approach with the two trees I am sharing in the Parade. I opted for the Balsam Hill 7′ Saratoga Spruce, one decked in clear lights in the dining room and the other with candlelight LED lights in the office. Two trees of the same height, style, and the same Balsam Hill ornaments with two totally different outcomes.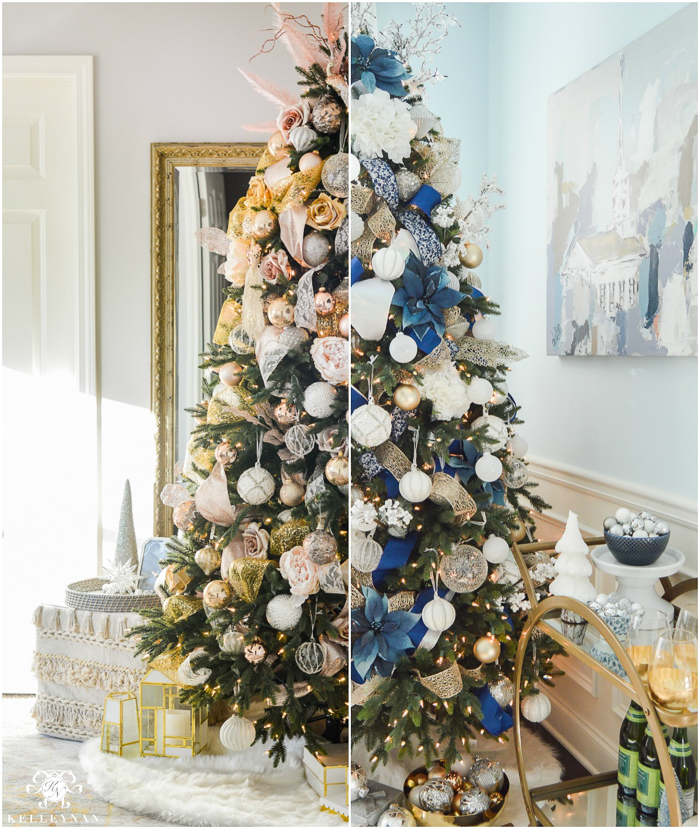 I recently revealed my office makeover (HERE) which is composed of neutrals and calming tones. Because of this space, my dream of a blush toned tree became a reality.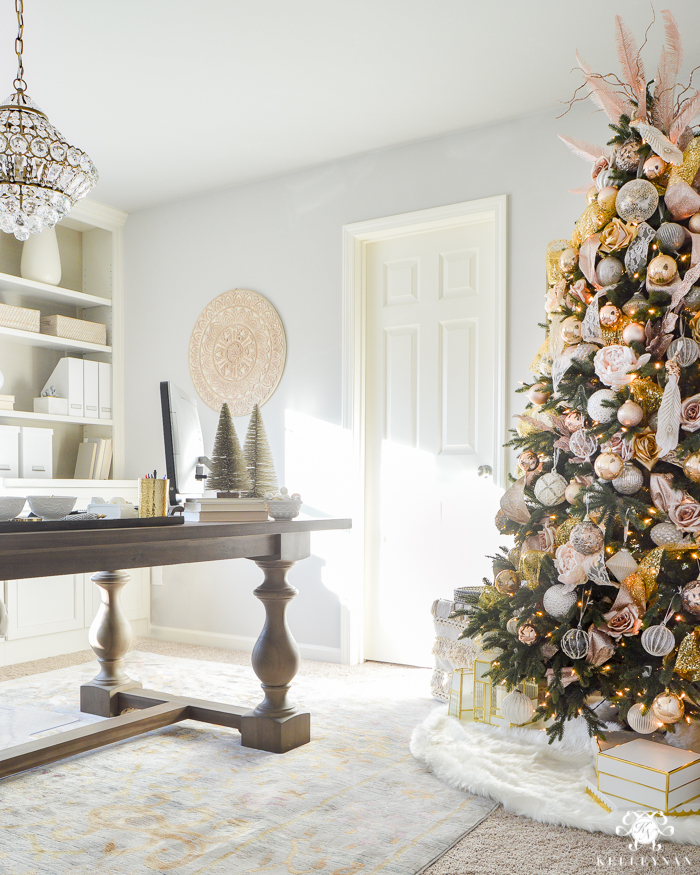 We have glitter everywhere in the house but because this space is mine, I felt like I could go over the top and get as girly as I wanted.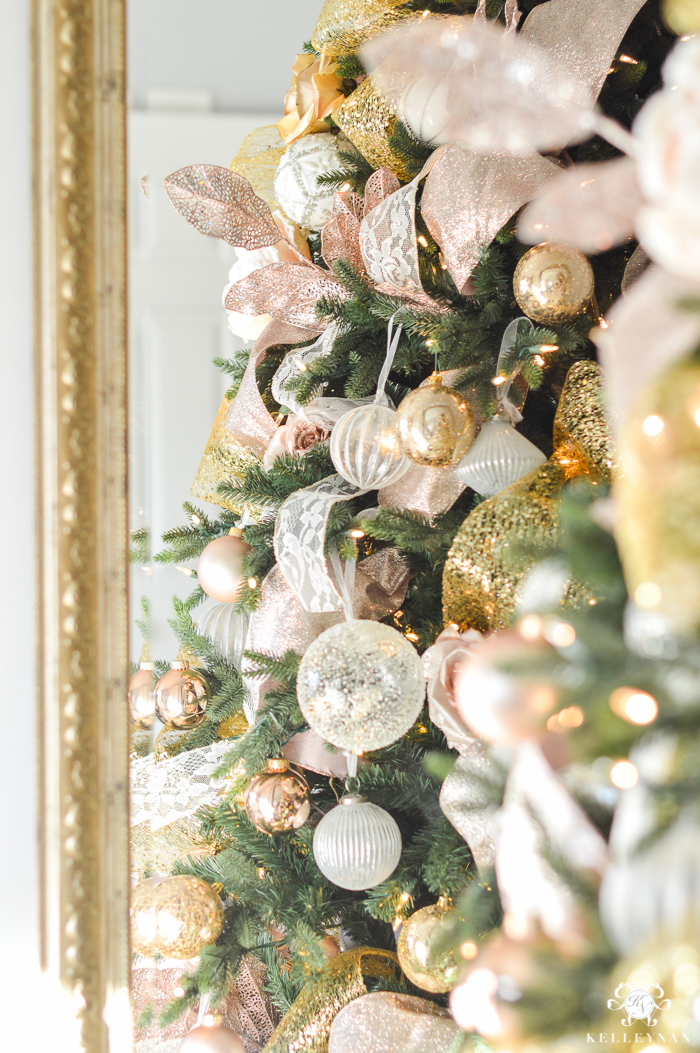 Lace, roses, pinks, and even a few sequined peacocks are tucked in my little corner of happiness.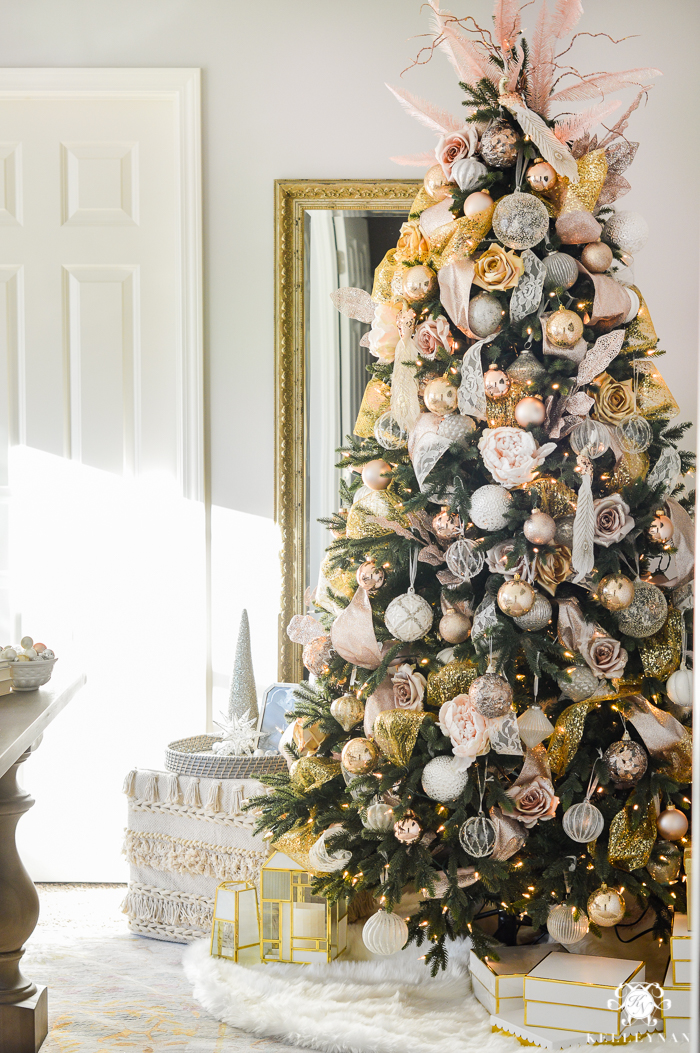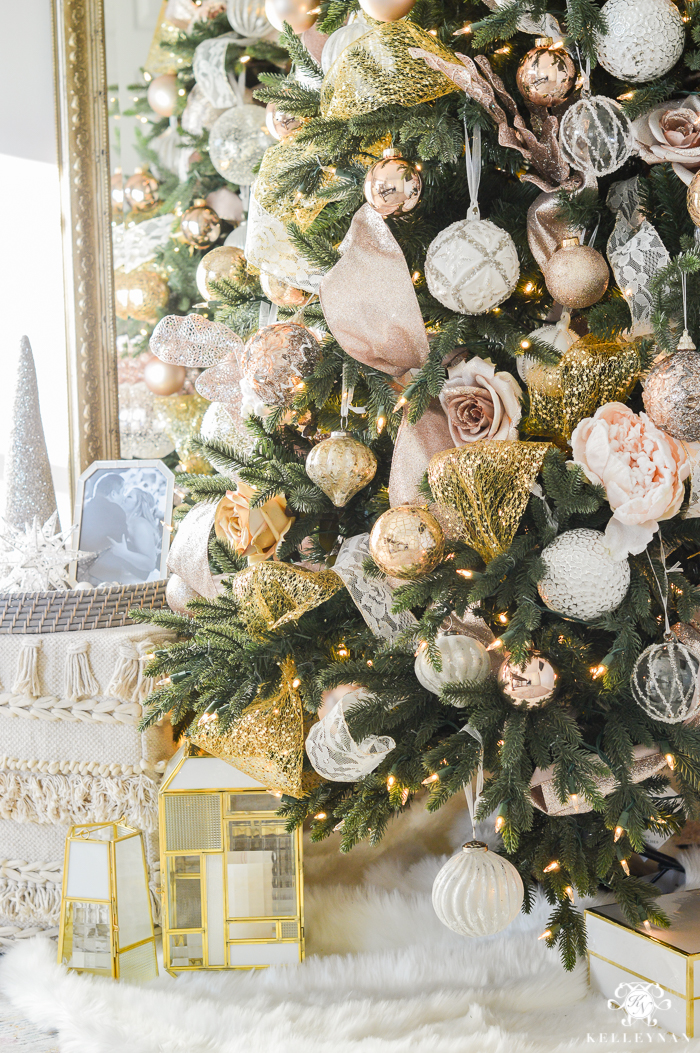 And, while I have several cheap "filler" ornaments, the beauties I received from Balsam Hill are 10 steps beyond anything I owned… and that made all the difference.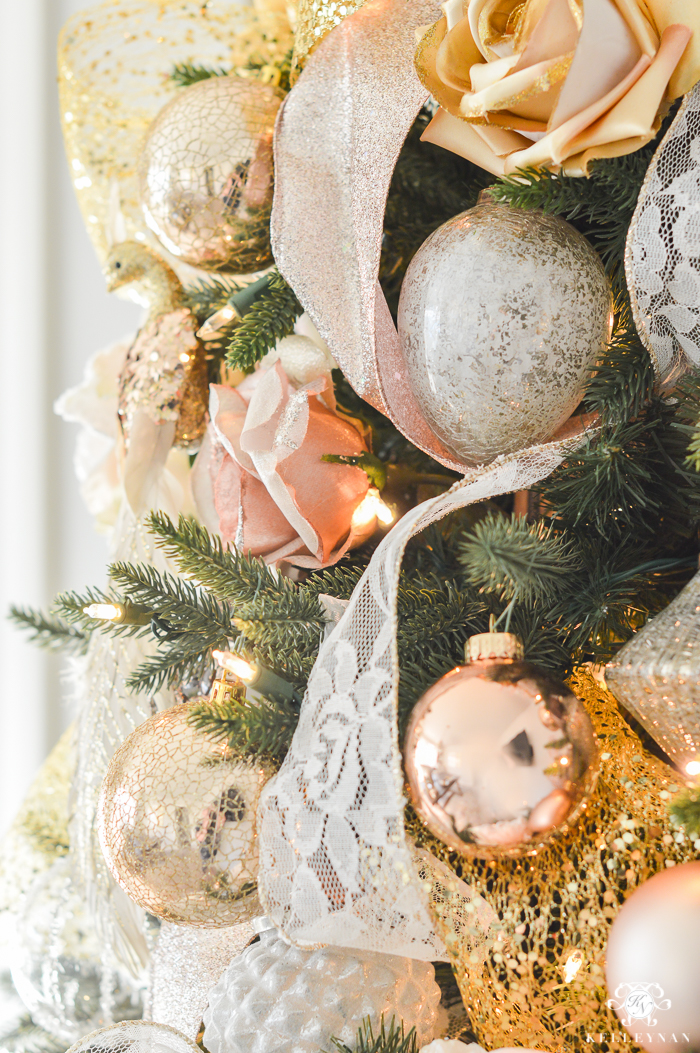 The ornament collections I used were:
Nice ornaments are an investment. But, think of garland. You can use faux garland as a nice full base, mix in some live greenery and it makes the fake stuff rise to the occasion. I view "filler" ornaments the same way. Invest in a few nice pieces and they help the standard blend in.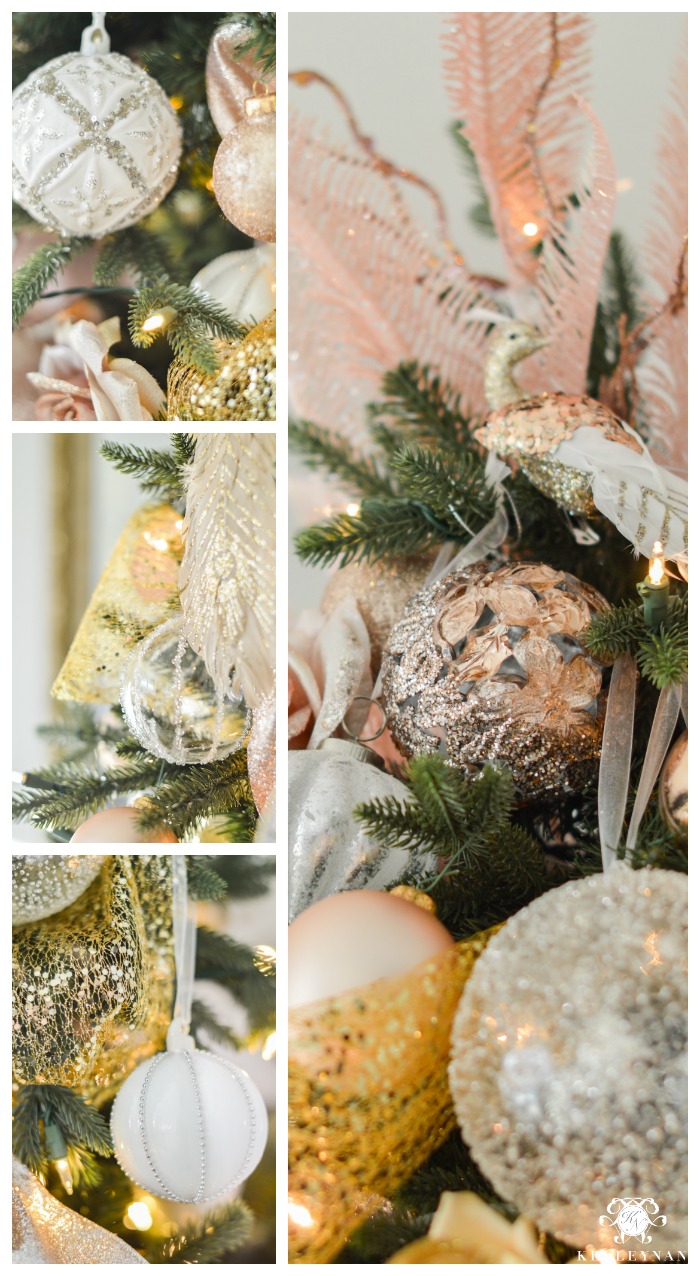 Ok, if I had known how much I would have loved having a mirror behind the tree, I probably would have run out and hauled four more home to go behind the other trees! This was an unexpected treat when I set the tree in this spot.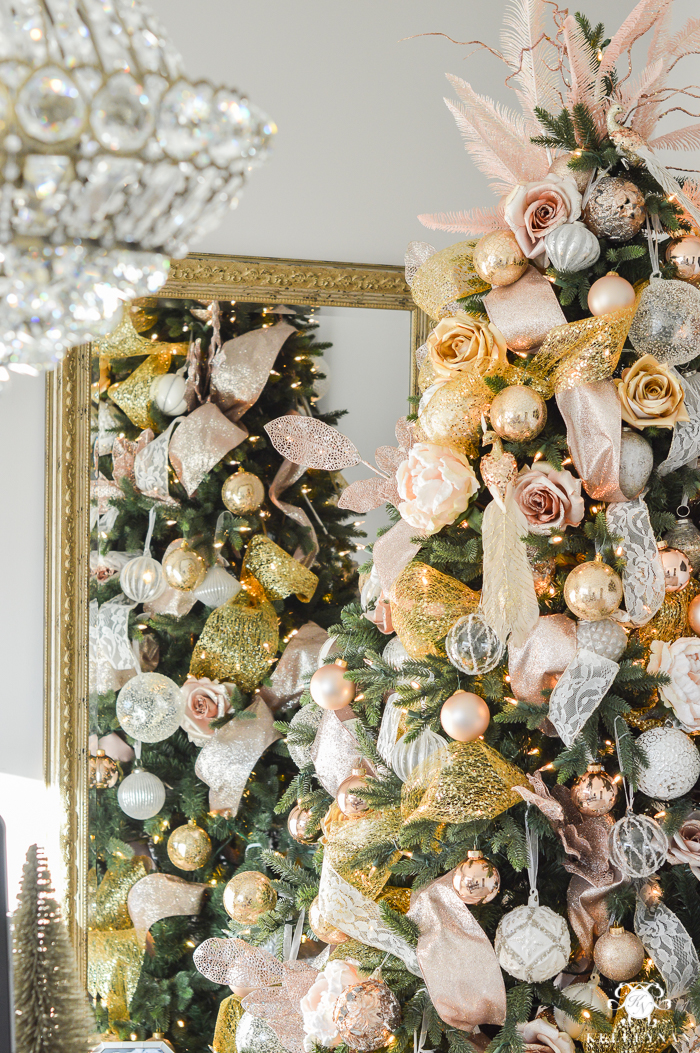 Confession- these boxes are empty! We actually keep all the gifts under our main tree in the great room but arranging them under other trees until they are used is way better than stashing them in the closet. Added convenience- I wrap in my office so it makes total sense. 😉 Another confession? While we don't recycle used wrapping paper, we are pretty thrifty with our "nice" boxes. I will paper and put the prettiest bow you've ever seen on gifts for others but the boxes are only exchanged in-house so we can re-use them year after year.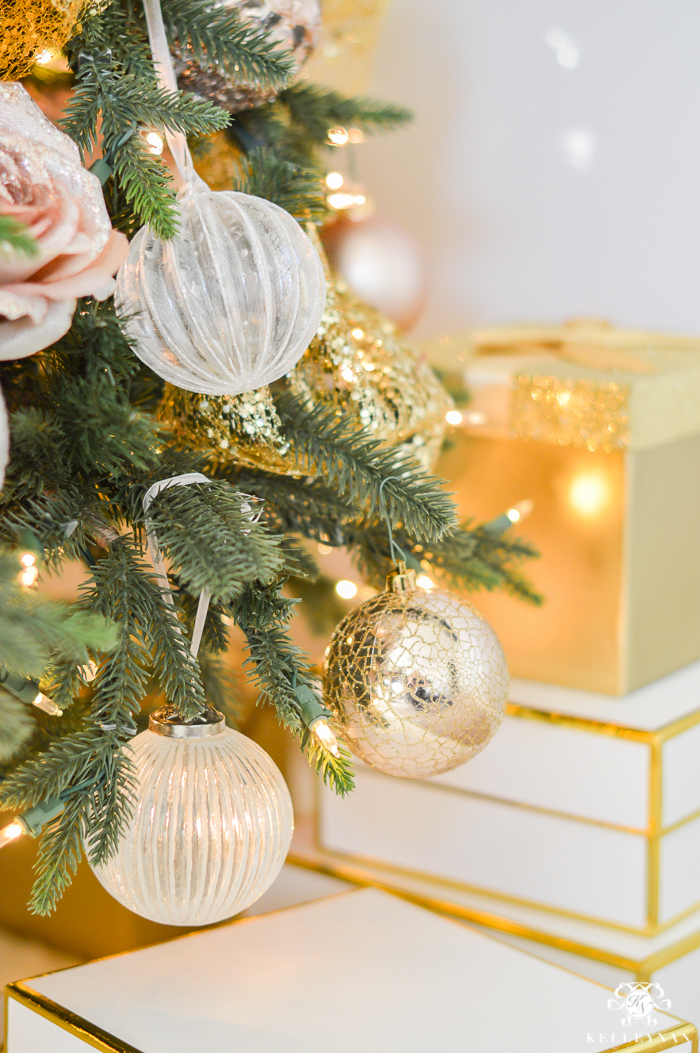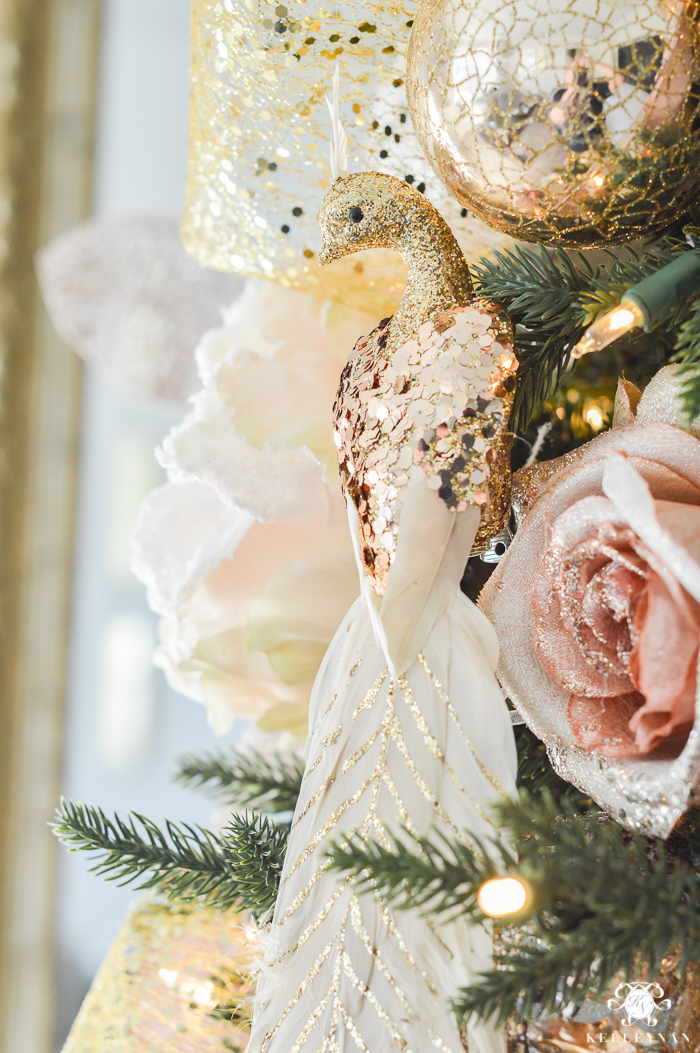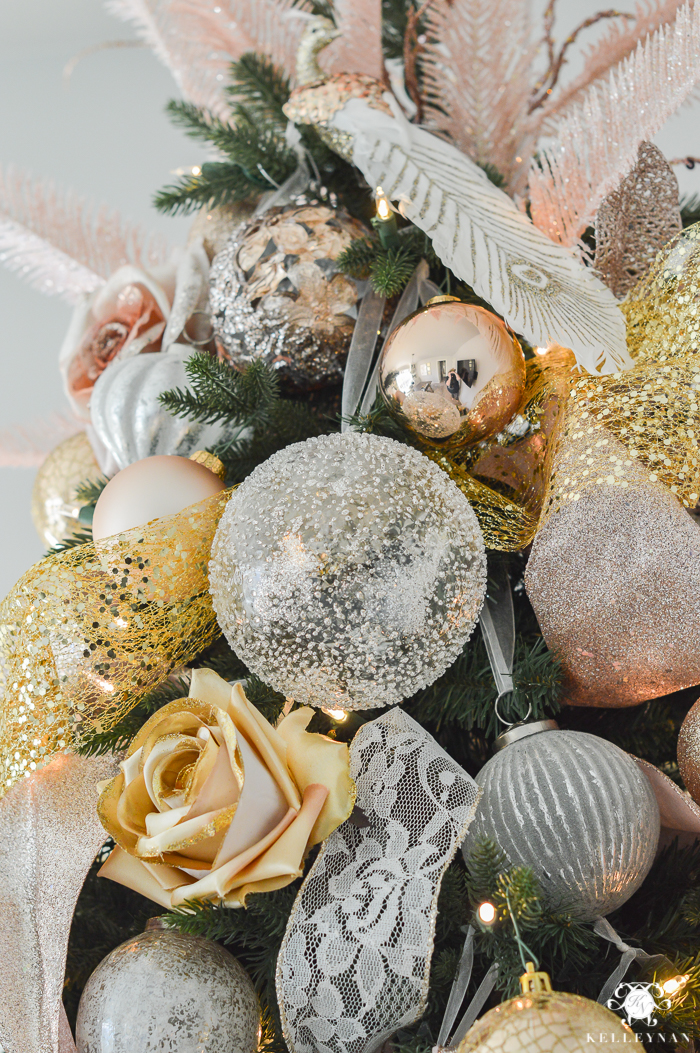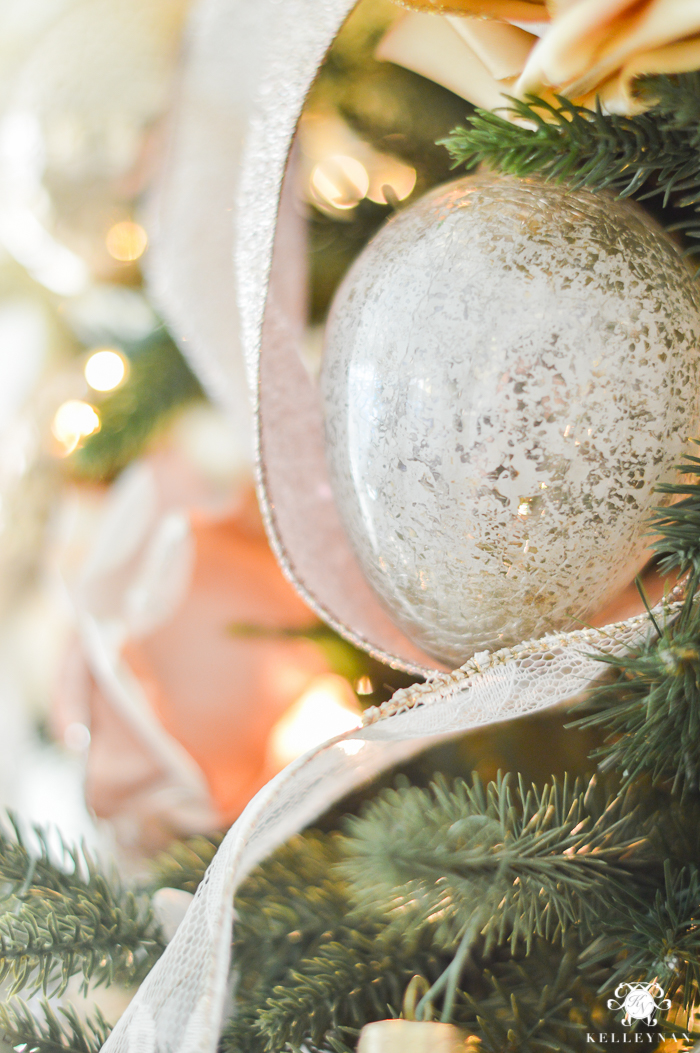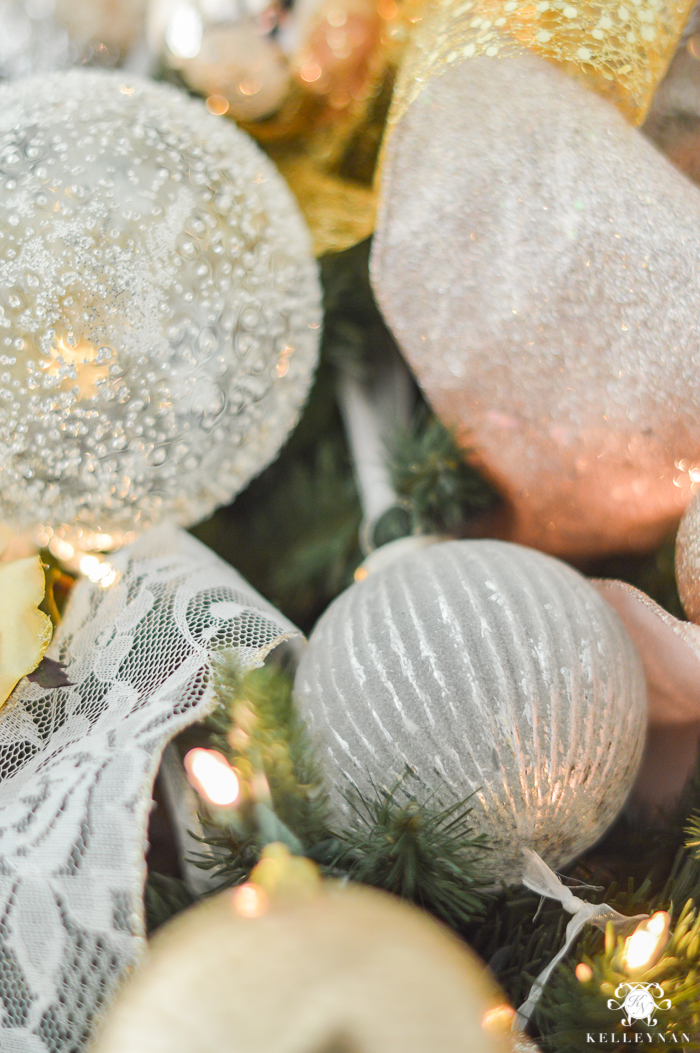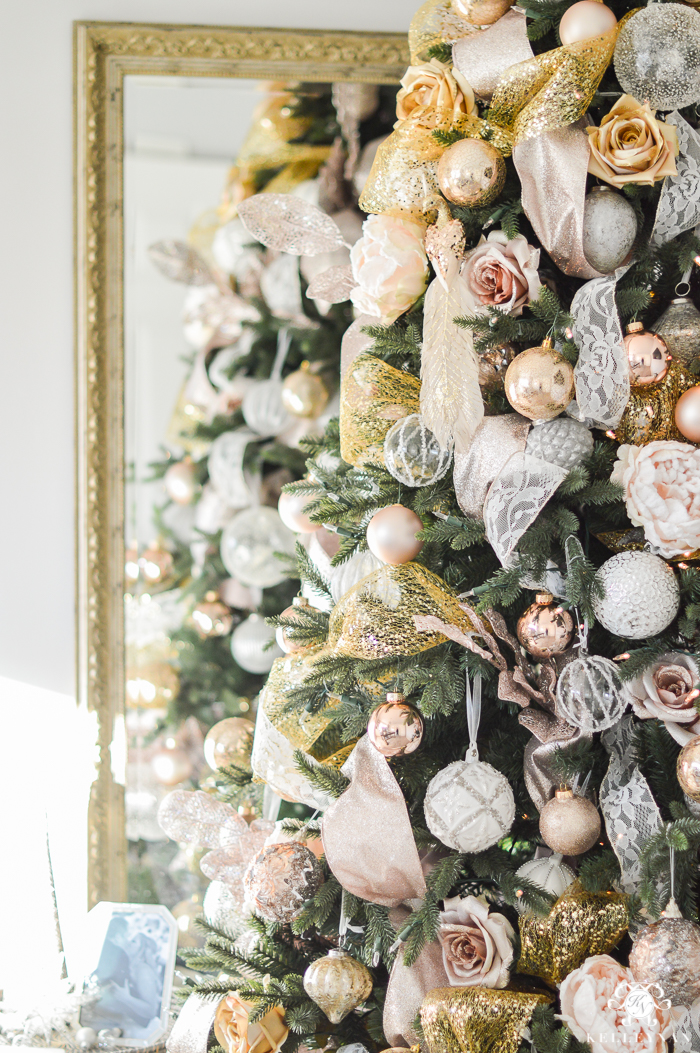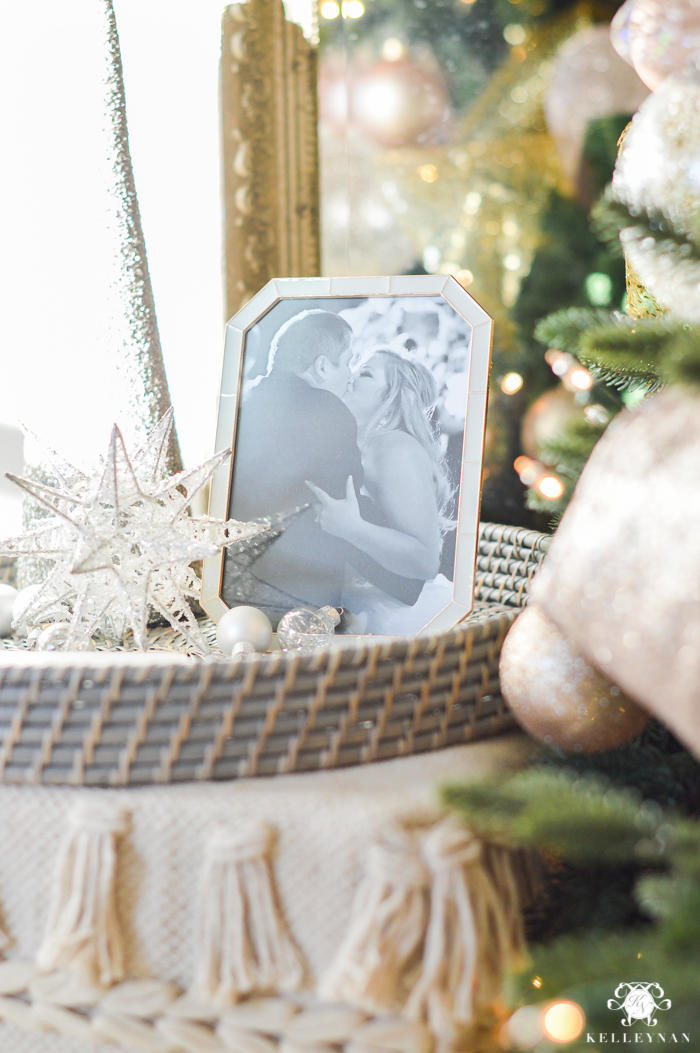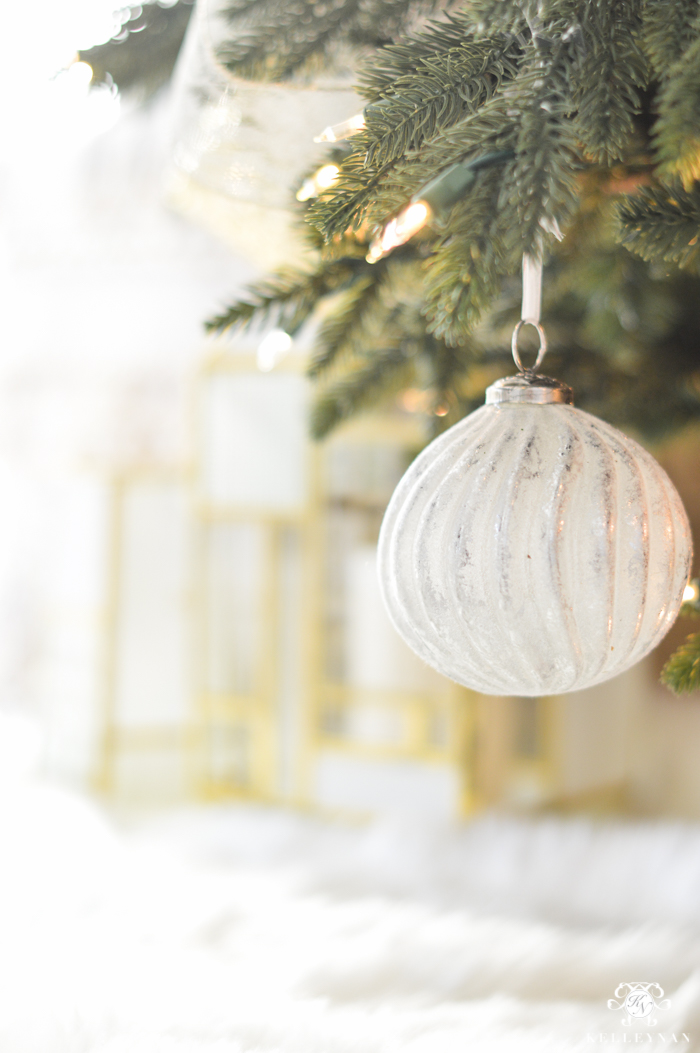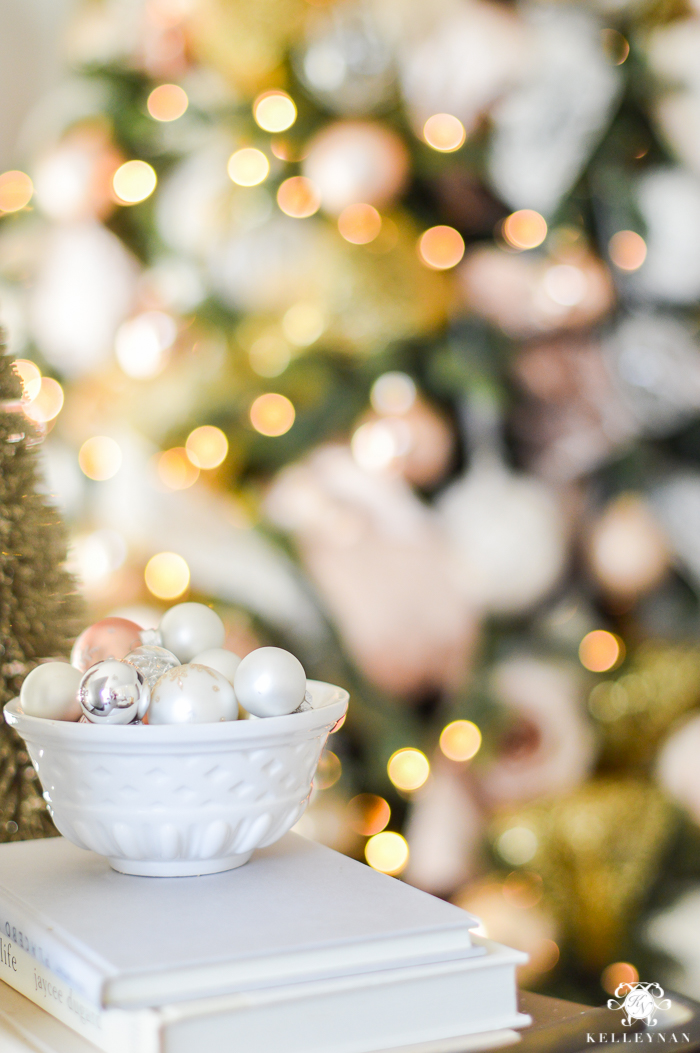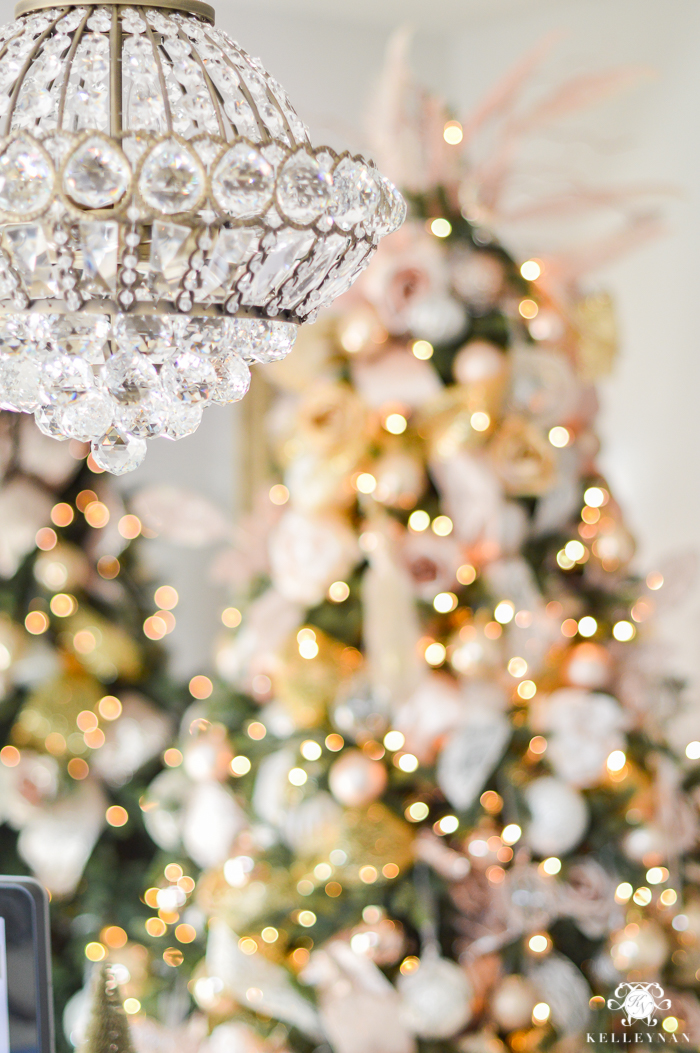 I set up my second Balsam Hill 7′ Saratoga Spruce in the dining room. The warm clear, incandescent lights look very similar to the candlelight LEDs in the office, which I love. I still buy incandescent light bulbs from the Dollar Store (the only place I can still find them) because I can't find LED bulbs I think are soft enough. The LEDs on my office tree are perfect- not too orange, not too white.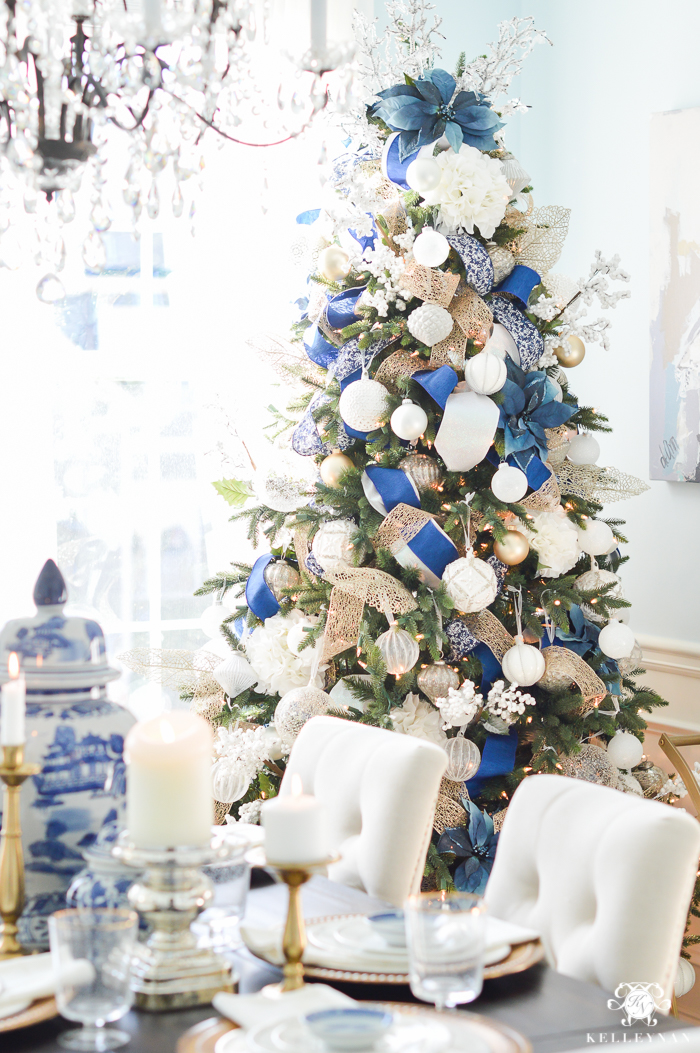 Here is the proof how some ribbon and florals can completely change the appearance of two trees. Even thought I knew I wanted to go in two directions for each, I wanted to stick with neutral ornaments. Those are the pieces that can be used year after year, and with a slight accessory adjustment, take on a whole new look.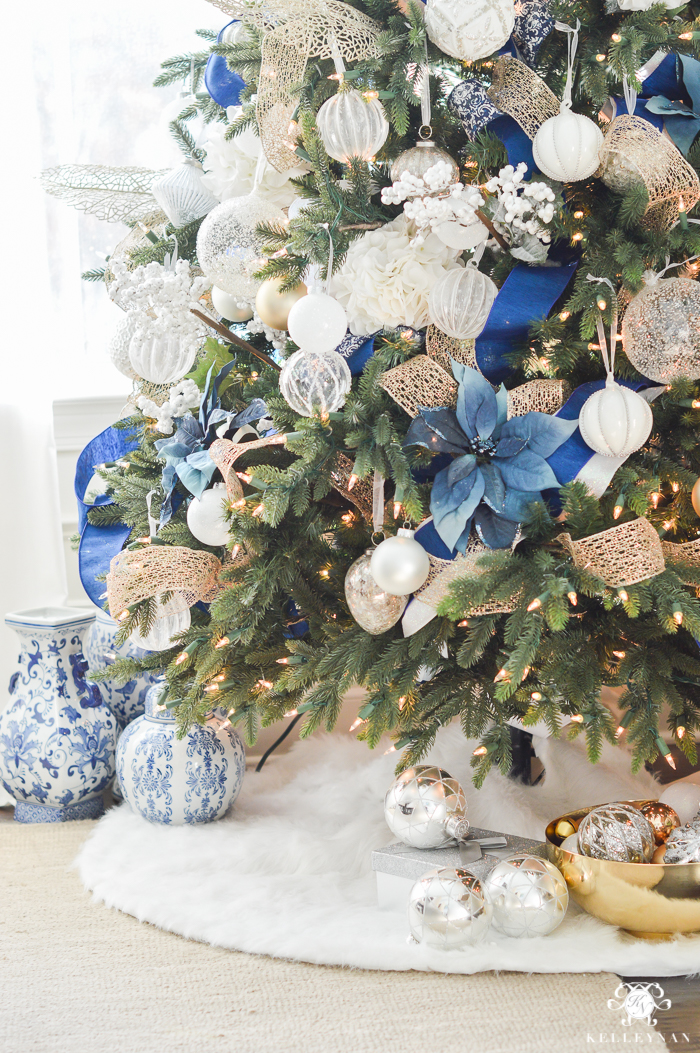 As with the blush tree in the office, I used the same ornament collections.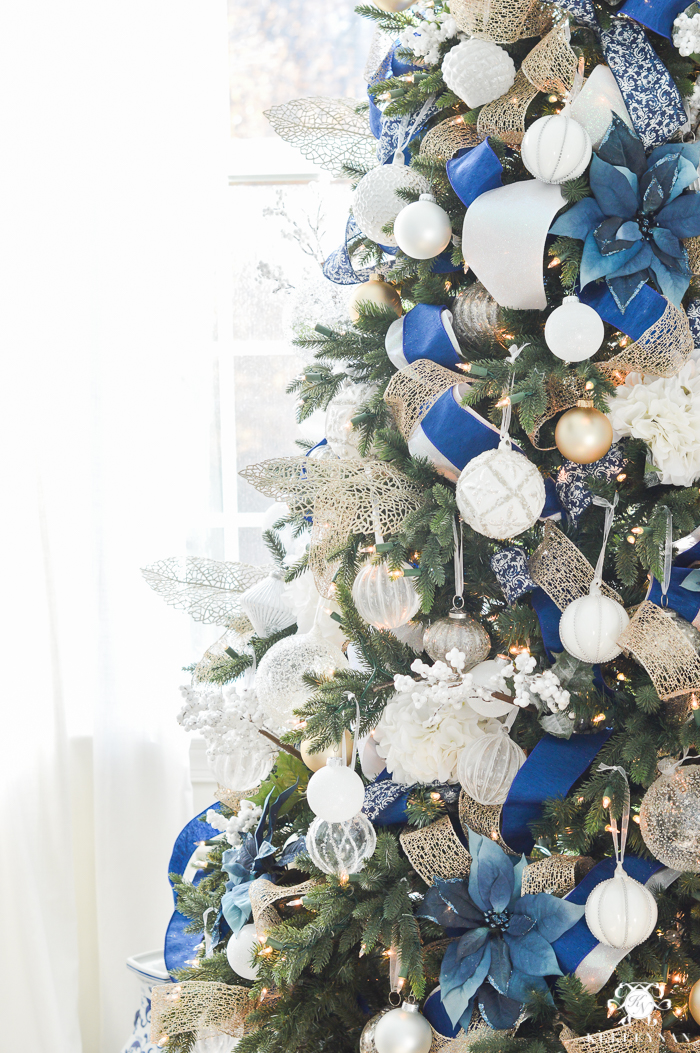 I'll be sharing my full Christmas dining room next week during my home tour but was thrilled to be able to achieve a totally different look from last year by using blue and white I already had throughout the rest of the room.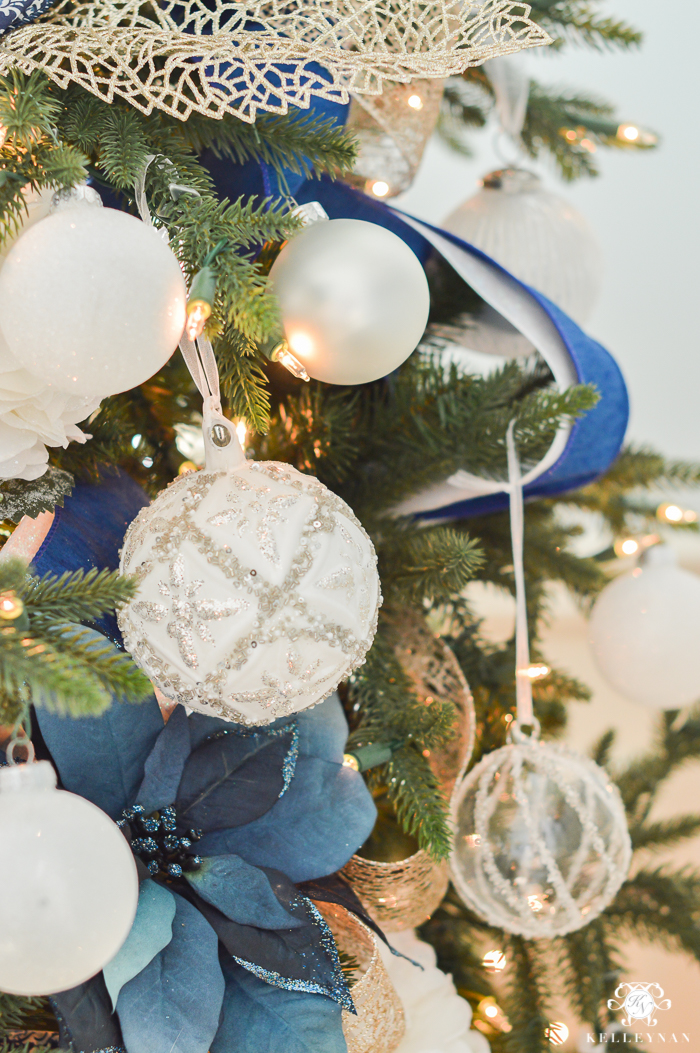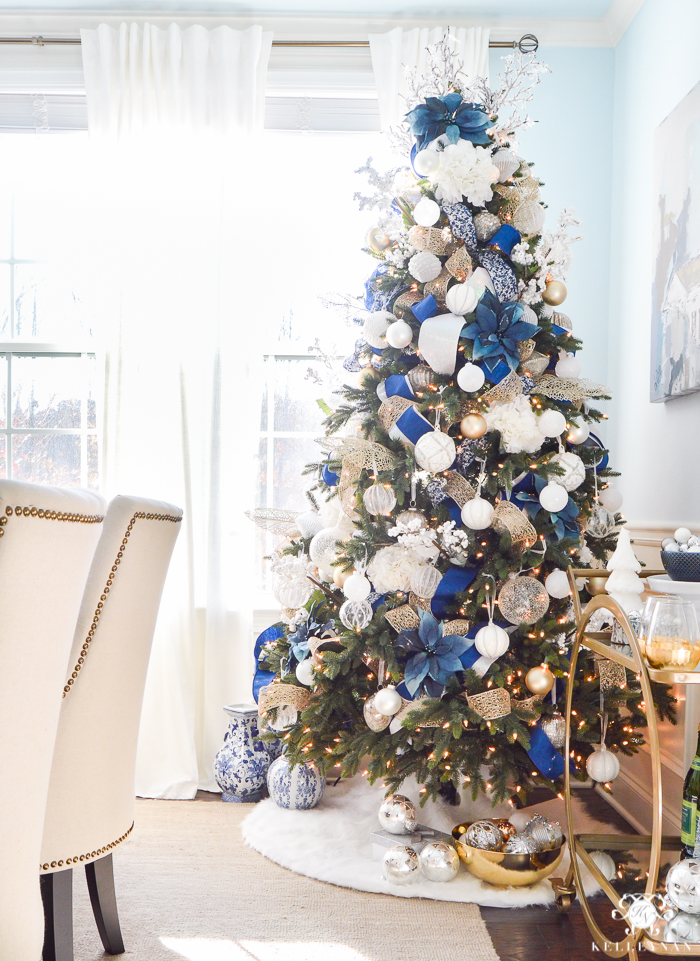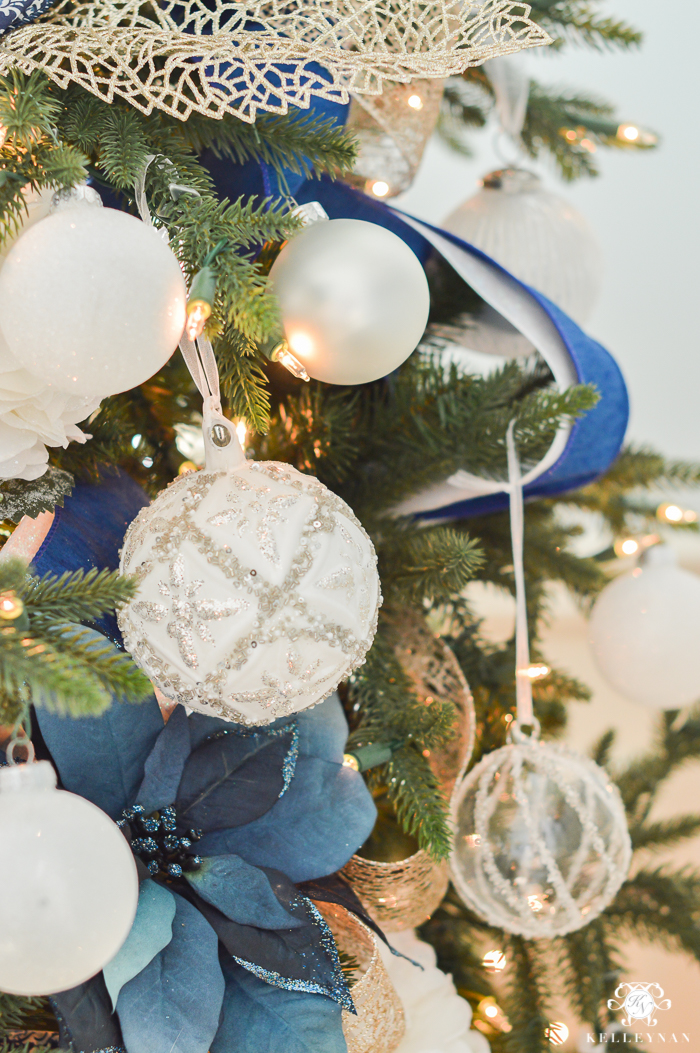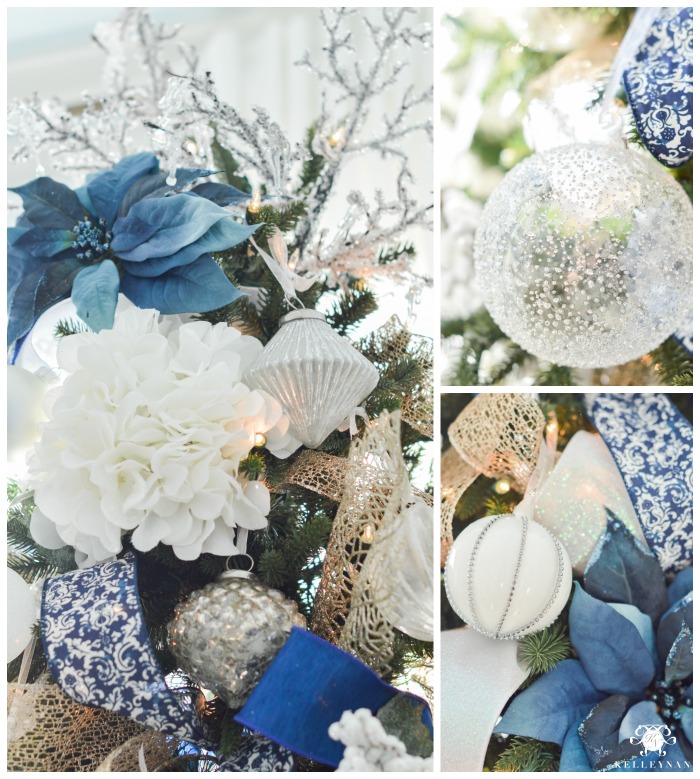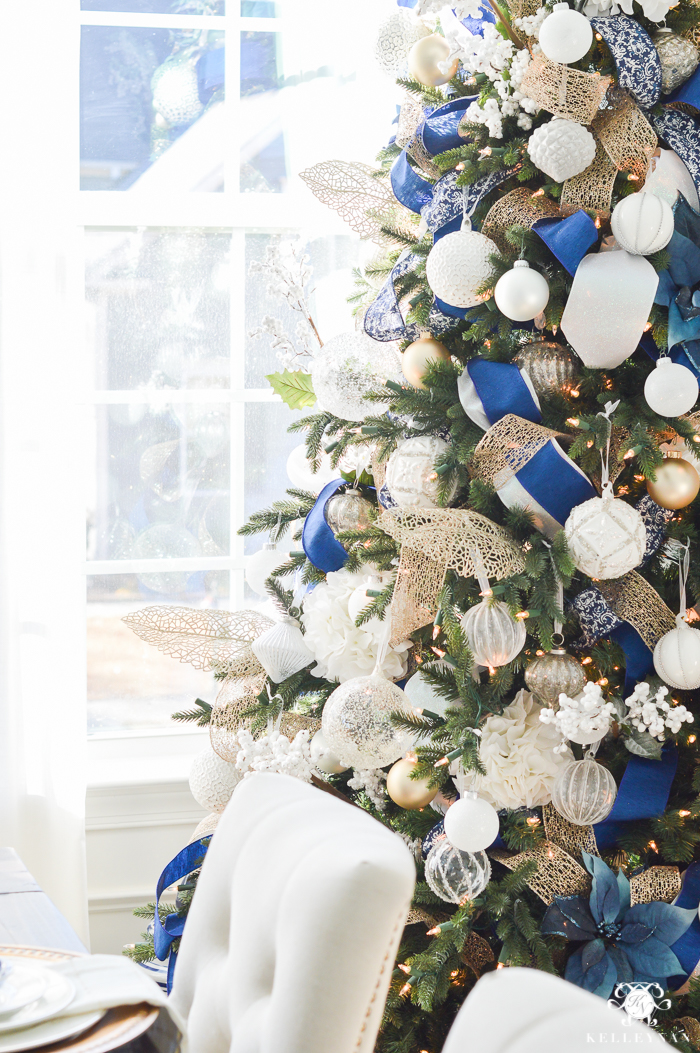 If you are looking to create a unique, custom tree, don't limit yourself to ribbon and picks in the holiday aisles. ANY colors can be "Christmas colors"; push your creativity and venture outside the expected that's been gathered up and placed together.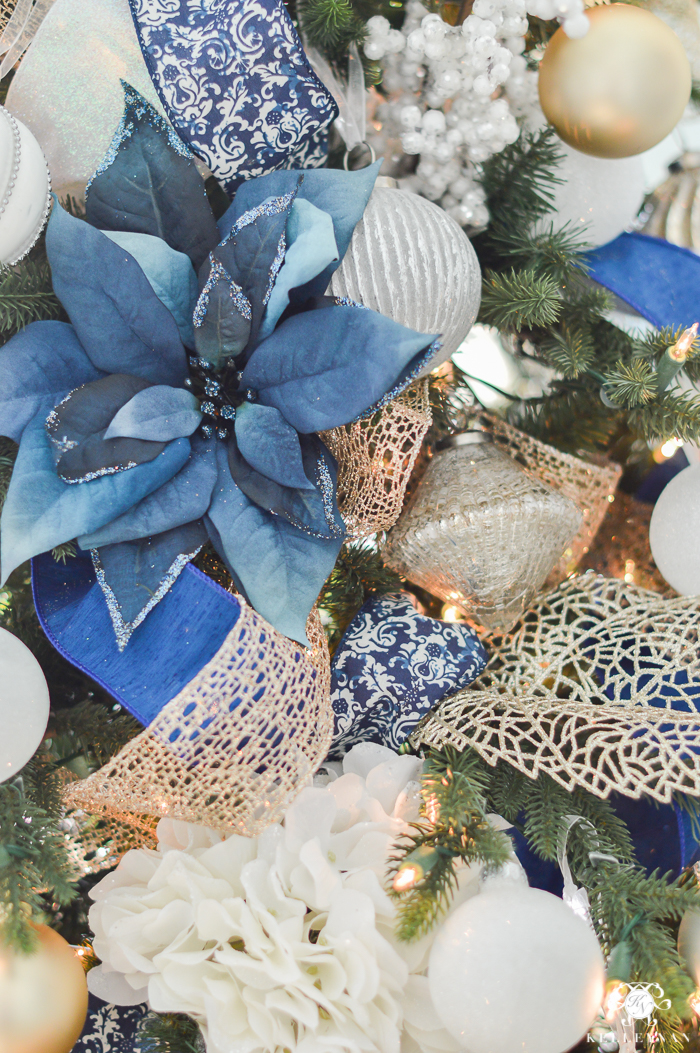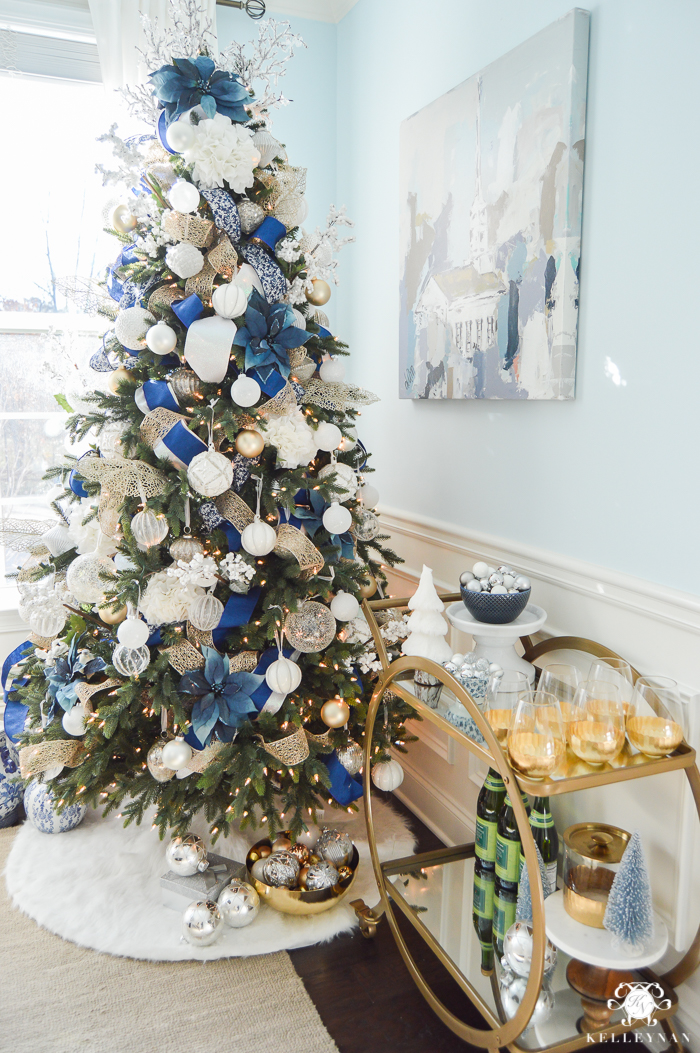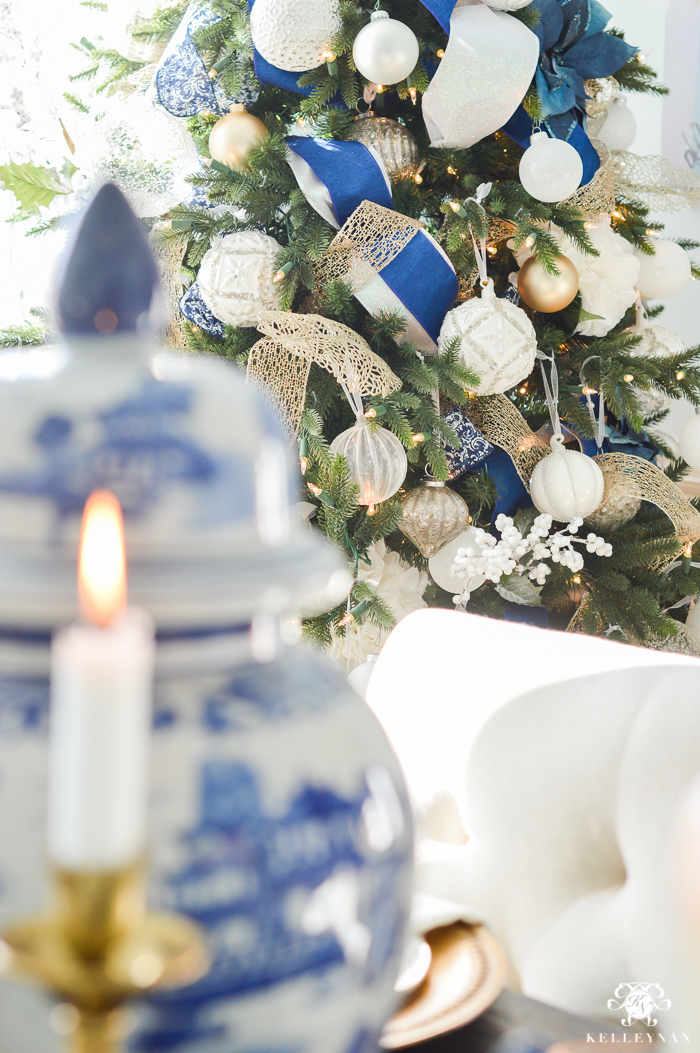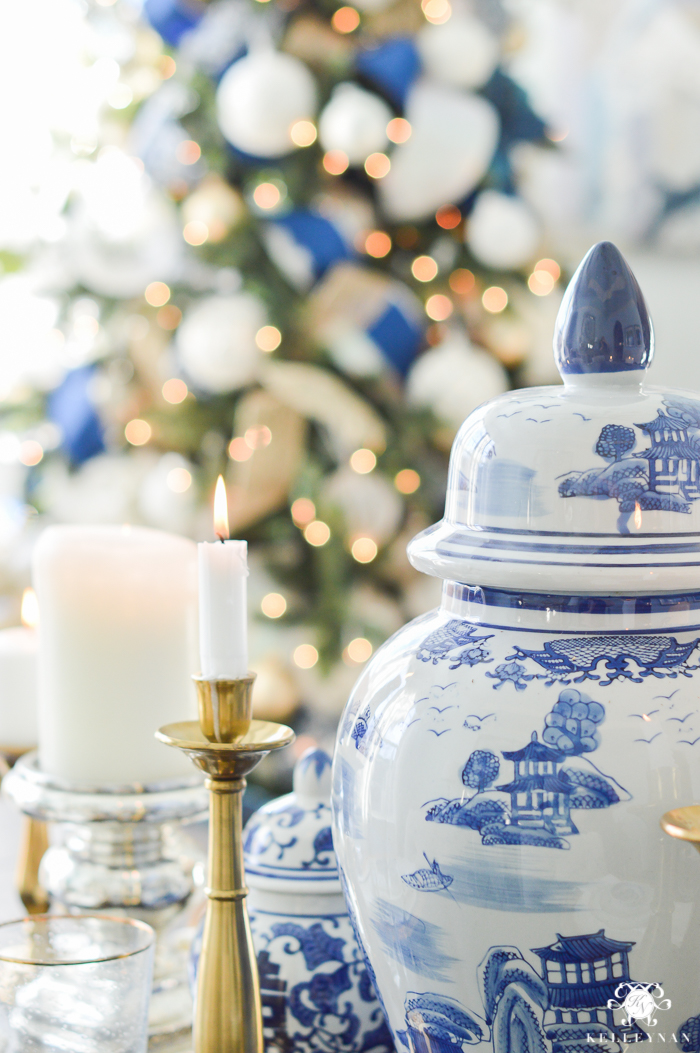 Stay tuned for more trees (and the whole Christmas house) to roll out next week! I'll be showing my full home, including more details of these rooms next Tuesday 😉 Do you have a favorite tree look? Let me know in the comment section below! Then, head to my neutral, sophisticated, glamorous friend Randi's home at Randi Garrett Design to check out how she styled and beautified her two trees. Here's a little sneak peek of what she has in store.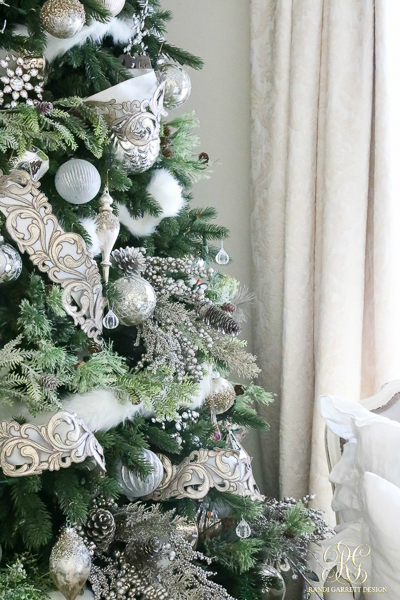 And, make sure you don't miss the other two homes in the Parade. Here are two gorgeous glimpses.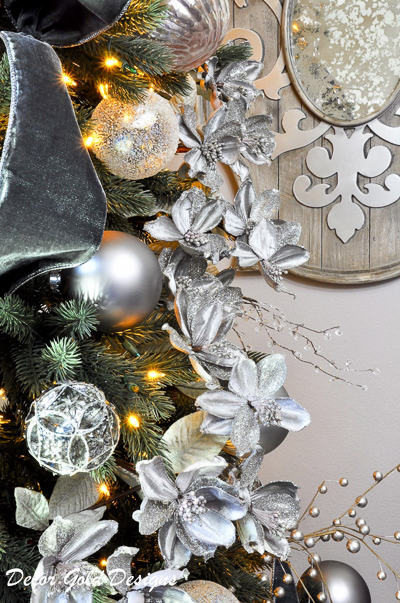 | CitrineLiving |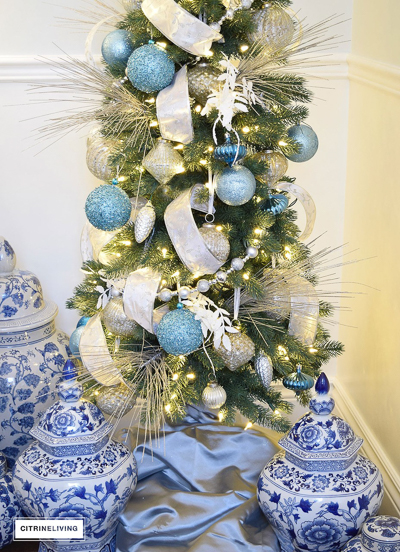 Click HERE for full dining room sources.
Click HERE for full office sources.
Thank you to Balsam Hill for partnering on the Parade of Christmas Trees. As always, all opinion are my own. 
*post contains affiliate links*