You. Guys. It's time for the Week Four One Room Challenge Progress update but I'll be honest. I walked in the door this evening for the first time after being out of town since before the Week Three update. I will be sharing my travels and adventures soon so stay tuned 😉 But, I literally have not touched the bedroom this week. If this is your first time visiting, you can check out my previous weeks below for progress on my guest bedroom makeover.
| WEEK ONE | WEEK TWO | WEEK THREE |
To make sure you catch all the updates (I promise there is usually a little more excitement 😉 ), you can sign up to receive my email updates HERE.
*post contains affiliate links | click here for full disclosure*
I think I also promised a fun story this week had I not made much progress… well, I am having difficulty forming coherent sentences, even in my head, so that will have to wait, too haha. To make up for my lack of excitement, here's a little more of a peek than I anticipated giving. Again, no judgement on wrinkled bedding 😉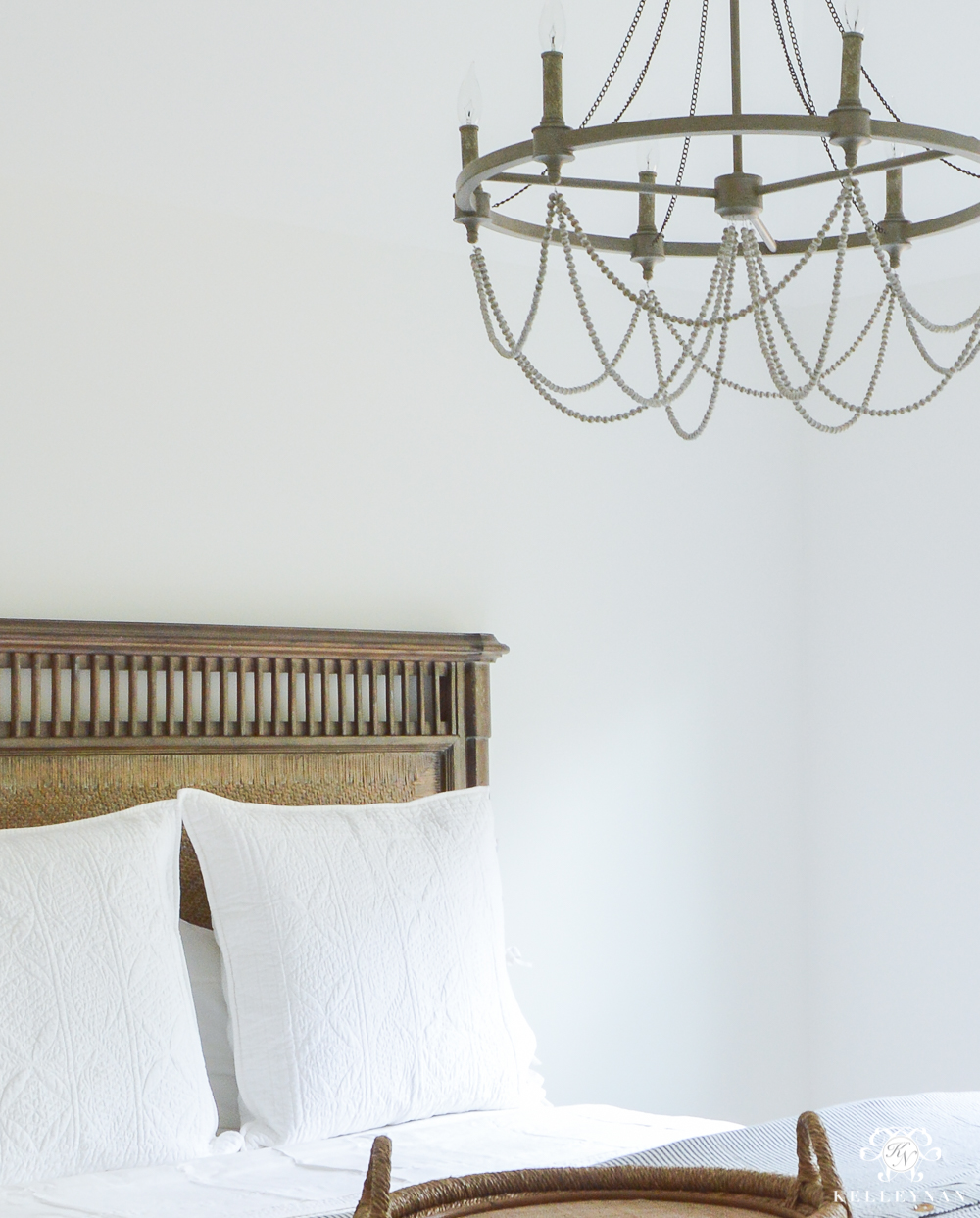 I have been going back and forth on throw pillows and THINK I have some picked, as of today (woo!). I initially planned on mixing several patterns but after seeing a good bit of other pattern in the room, I think I am sticking to a solid linen, accompanied by a tone on tone in front. I managed to secure a few other items while I was away, also and as of this evening, some of our window treatments have been delivered. I haven't peeked in the boxes yet but they are here.
Here's where we are with other room components. (You can click in the images below to be taken directly to the source.)
NOTE: I have had several questions on the night stands and for some strange reason, several of you are being directed to the retail home page instead of the product page. If that happens, search "Crestaire Southridge Bedside" once you are on the main retail page. The color is "Capiz".

And, this is what the to-do list is looking like.
Decide on art and order (HAS to be this week)
Finalize and order pillows (HAS to be this week)
Assemble room as products are purchased and arrive
Install window treatments
Shop for accessories and guest essentials
Find full length mirror
Organize guest bedroom closet
A big, HUGE thank you to featured sponsors this week for contributing to this project.
Wayfair | Pottery Barn | Lighting Design Company
I would love for you to let me know your thoughts in the comment section below as we go through progress updates. And, if you want to make sure you are getting the latest updates each week, straight to your inbox without missing a single detail, you can sign up for my emails at the bottom of this post.
---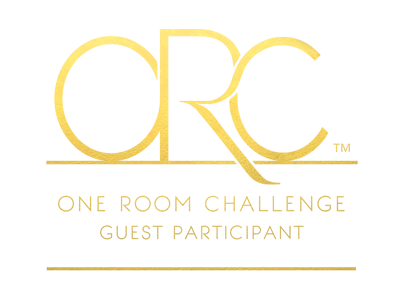 Thank you to Linda of Calling it Home for hosting this highly anticipated bi-annual event! To check out the other bloggers and their projects, be sure to visit the link-up page HERE. And, you you can check in on the 20 featured bloggers for Week 4 (HERE).