I live in the south where monogramming is instilled as a lifestyle and necessity, literally at birth. I'm a little more conservative and occasional in monogramming but I have friends that monogram or personalize anything they can get their hands on. I'm in the camp of appreciating a more subtle monogram — you probably won't catch me with my initials on a big, floppy beach hat but a discreet phone case monogram, well, I'm all for it. And even if you aren't into monogramming everyday items, what about personalization? Do you have your family's name displayed on your mailbox? Door mat? Regardless, I bet at some point, you have/will send out printed invitations/announcements with your family name. As a matter of fact, around Christmastime — when the cards start flowing in — is when I notice it most. While monogramming is totally about preference, there are some guidelines. How do you monogram the correct way? What is the order of initials? How do you make your last name plural? If you plan to design and customize your outdoor decor for the season, send out a batch of cards, or personalize a baby shower/wedding gift, here are a few "rules" to keep in mind before you monogram and personalize.
*Posts on KelleyNan.com may contain affiliate links. Click HERE for full disclosure.
Guidelines & Rules for Monogramming & Personalization
While there are exceptions and more complicated monograms — such as instances where there are hyphenated names, double names, etc., we're just going to cover the most common instances today! There are some great resources that can be done with a quick Google search, that provide creative solutions to four-letter monograms, hyphens and more.
1. How Do You Monogram a Married Name?
Ladies First! Maybe it was ingrained in us naturally an early age  that a husband's name appears first – it's typically "Mr. and Mrs. XYZ". But, in an initial monogram, the wife's first name initial actually appears first in the series. The first initial of married last name follows (usually slightly larger than the other two letters), and last is the husband's first name initial. For example, the monogram I use with my husband, David, is "KLD" for Kelley Lopez and David Lopez.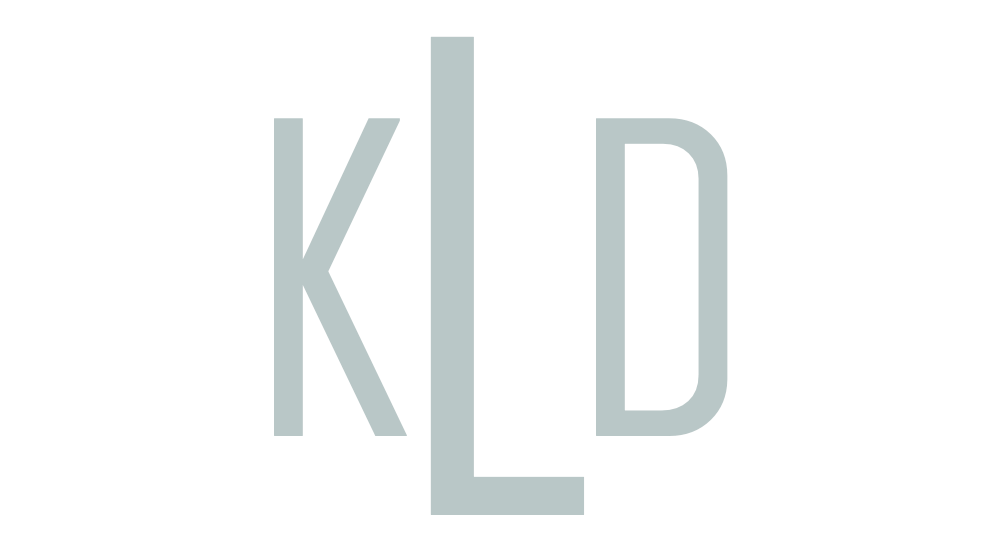 2. How Do You Monogram a Single Name?
Middle Comes Last! For a single name monogram, it would read as first name initial, last name initial, middle/maiden name initial. On more than one occasion, I have seen situations where someone assumed the large middle initial should be their first name initial, with the far left being their middle initial and the far right being their last name initial. This is how "Kelley Nan Lopez" should read.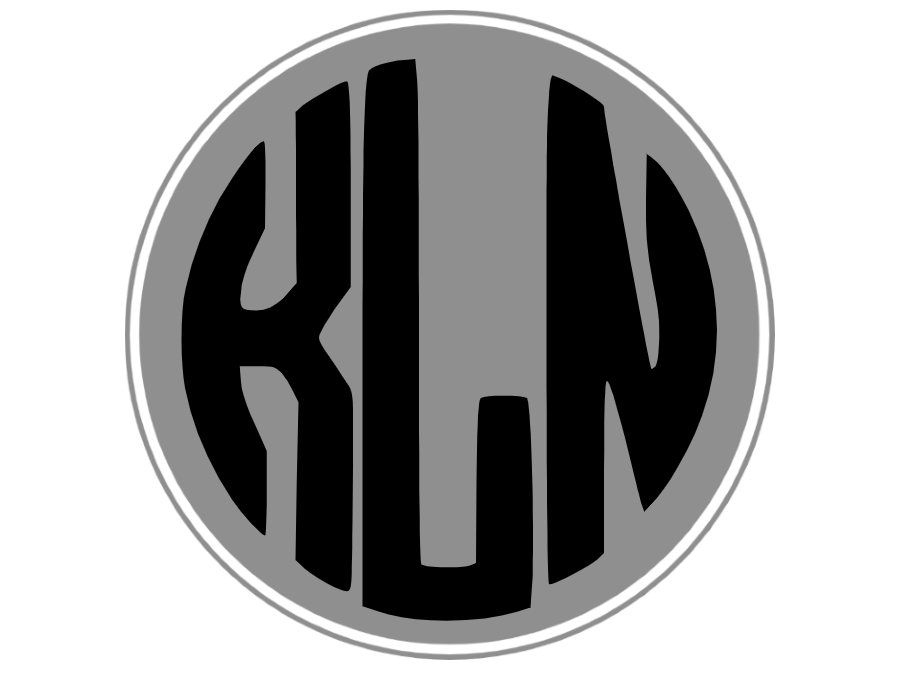 This is true in most traditional monograms with a larger center initial, but in more modern monograms with characters at the same height, this actually typically changes…
3. How Do You Monogram a Single Name with the Same Size Letters?
Same Height, In Order. More and more, especially in small, clean discreet monograms, I find myself opting for a same-character height set of initials. In this case, without the middle initial set in a larger type, you can monogram as the name traditionally appears, in order. In my case, this would read – Kelley Nan Lopez (KNL).

4. When It Comes to Personalization, How do You Make Your Family Name Plural?
No Apostrophe Needed — Your Family Isn't Possessive. This common mistake tends to happen less in the home and more often on printed announcements and seasonal greeting cards. But, maybe you have a door mat or a sign in the kitchen — one of those popular pieces of family wall art with your family name "Est. 2002" type deals. I won't go into depth on grammatical rules and details (there are many I don't follow and I'm certainly not an English teacher), but, just remember that typically, you should not be using an apostrophe in your last name. An apostrophe indicates ownership. To make your name plural (indicating "we are the Smiths"), add an 's' or in some cases, an 'es'. While most names will be able to tack on an 's', most names where you hear an 'es' do have an 'es' added. This is true in names that end in z, ch and sh, s and x.
For my last name, which ends in a 'z', this is how the plural would appear, as shown in our Christmas card from this past year…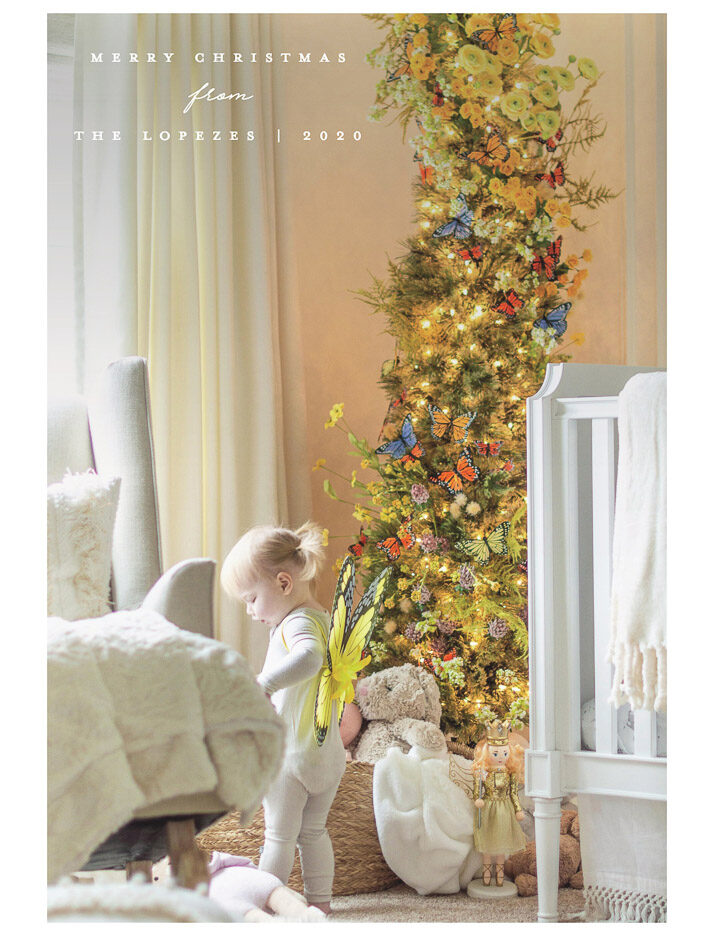 Here are a few examples of last names, following the general rules of the last letters of the name. Notice — NONE OF THESE HAVE AN APOSTROPHE!
Lopezes
Smiths
Hendersons
Sussexes
Midases
Jarretts
Kooshes
Bennetts
Amoses
Davises
Thomases
If you're still in doubt about making your family unit name plural, drop the "the" and stick to your last name, as is; i.e. "Lopez". Or, go with "The (INSERT NAME) Family". But, if you are labeling/signing your name, never use that possessive " ' ".
5. What Are Some Good Monogrammed/Personalized Gifts?
Generally speaking, Monograms add the perfect touch of "special" and can give individuality to something more "common". But, use caution — know your audience. While I think most people would love the added touch of receiving a personalized gift, some people don't like personalized items. And, as I said earlier, while some would be ok with everything they own having a monogram on it, it's best and safer to stick to the standards. If you're unsure, a small, discreet, modern monogram in a classy gold foil/simple emboss with letters of the same height is a good bet 😉 A few occasions where monograms and personalized gifts are most exciting — even for the more casual recipients — weddings and baby showers. Brides typically love to see their new name/initials on anything and personalizing a memento for a baby instantly makes it feel like a keepsake.
Also to note — use if you do monogram/personalize a gift, use a font/type face that fits your recipient. Something clean, small and modern for the minimalist or something a bit more flowery with swirly script for someone who is big on tradition.
As a caveat — it is up to you to ensure your gifts are personalized correctly — shops, printers and retailers typically aren't going to correct you (even if you add an errant '). Here are a few monogram/personalization favorites — I have several of these and several make great gifts, too — from wedding gifts and baby gifts to Christmas gifts and birthday gifts.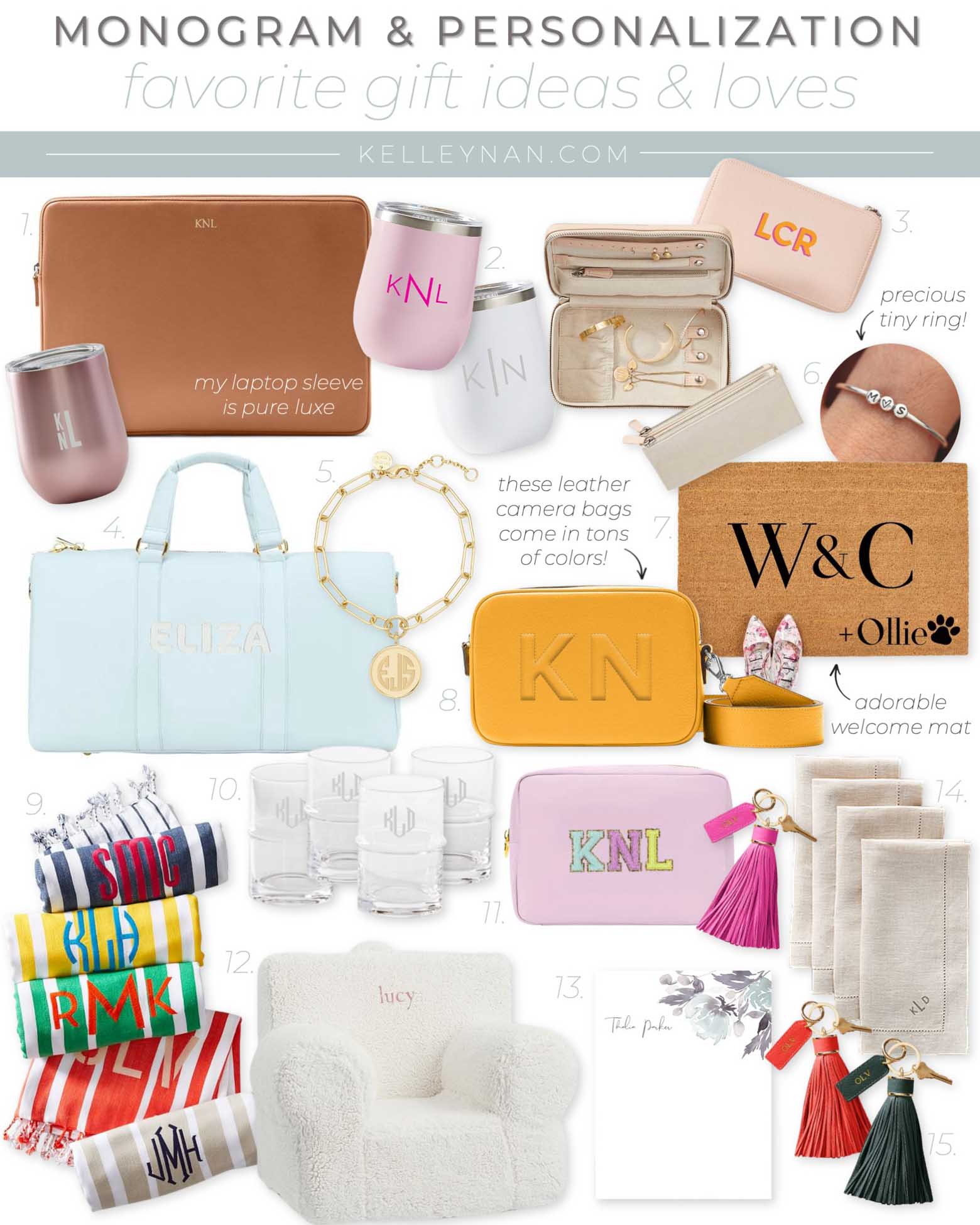 1. Leather Laptop Sleeve | 2. Insulated Tumblers | 3. Travel Jewelry Case | 4. Duffel Bag | 5. Bracelet | 6. Ring | 7. Welcome Mat | 8. Camera Bag | 9. Towels | 10. Etched Glasses | 11. Large Pouch | 12. Kids Everywhere Chair | 13. Stationery | 14. Linen Napkins | 15. Tassel Keychains
I purchased THIS leather laptop sleeve (1) for myself this past year, in black with a gold foil "KNL". It is so soft and a luxury treat, for sure. A simple monogram on the case makes an awesome gift because it isn't in your face or even seen that often and overtly.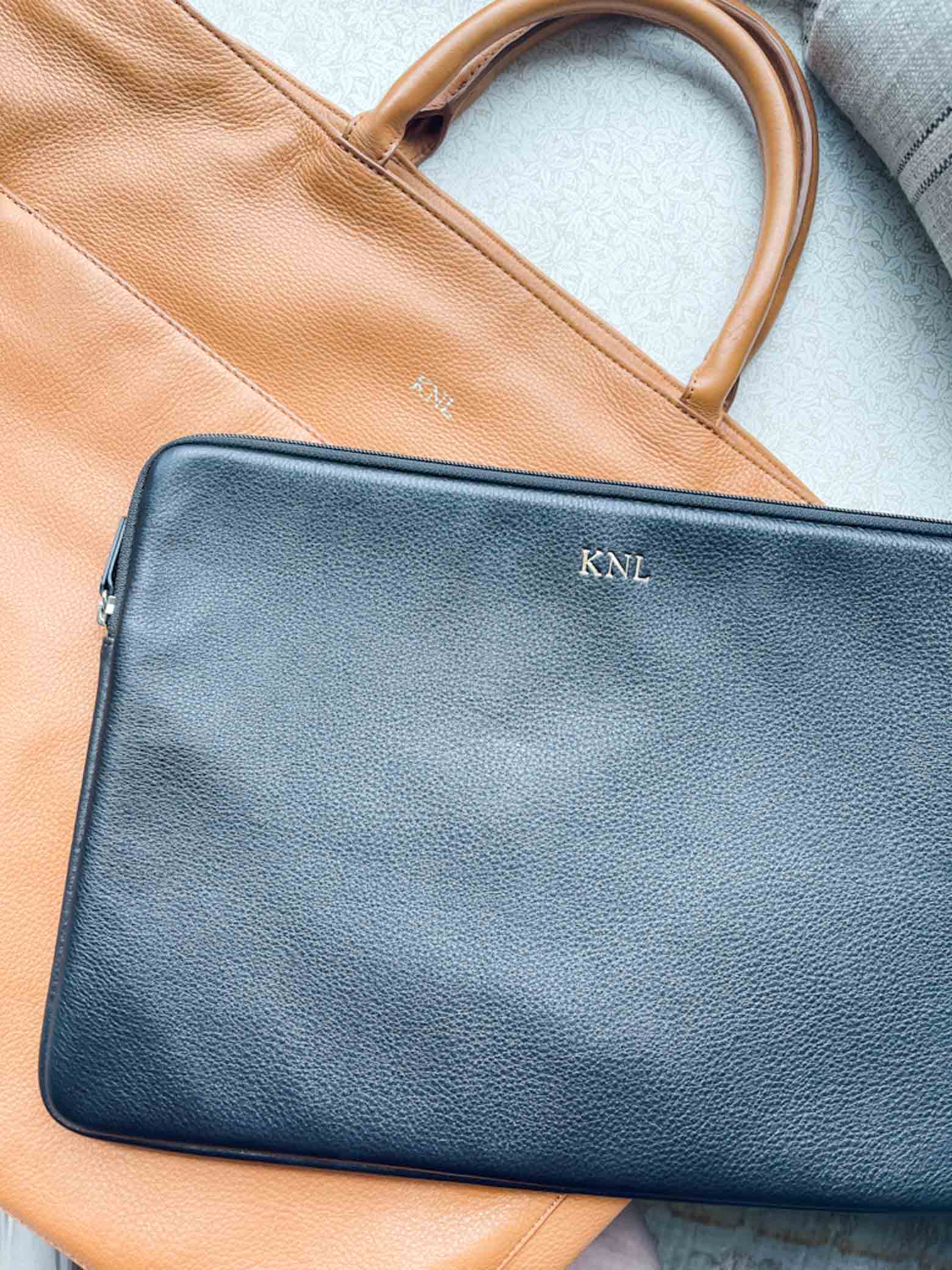 We actually have this little sherpa Anywhere Chair for Eliza (12) in our living room. An awesome Christmas gift, it's cute enough in a neutral where it doesn't feel intrusive in the main living spaces. Plus, you can actually change out your covers. This room has since changed and after a couple more updates, I'll be sharing the latest on this space soon!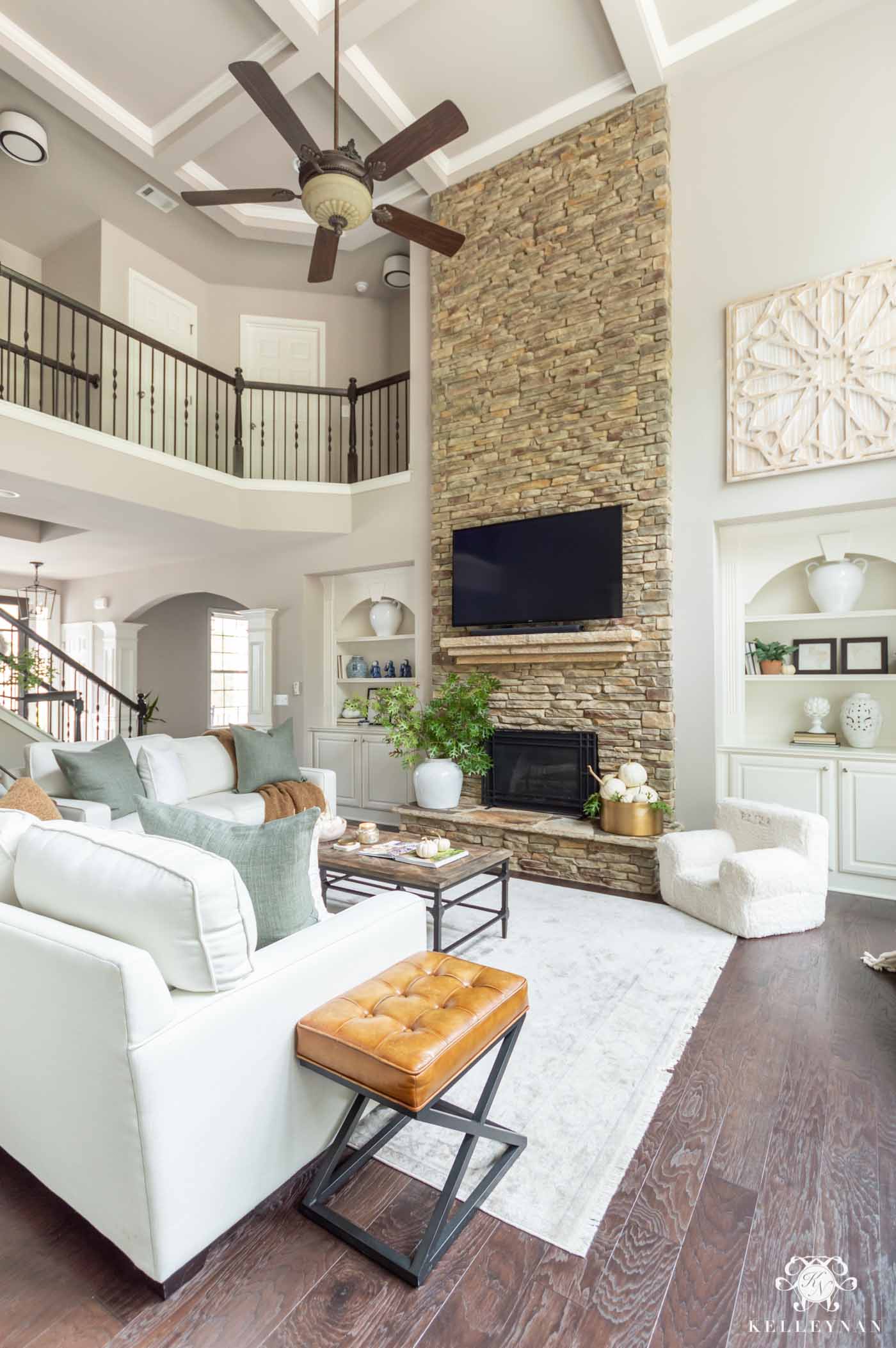 Sources: Sofa & Loveseat (Everyday Performance Linen Fabric in Ivory; square arm; upholstered) | Coffee Table | Rug | Sage Green Linen Pillows (24″) | Teddy Bear Throw Pillows (20″) | Teddy Bear Throw Blanket (largest size) | Leather Ottoman Stool | White Oversized Fireplace Vase | Brass Beverage Tub (holding pumpkins on hearth) | Child Sherpa Anywhere Chair | Fireplace Screen | White Ceramic Urn Vases on Bookshelves | Lidded Blue & White Ginger Jar | Large Wood Art
I tout my love for these leather tassel keychains (15) multiple times a year because I have had two in the past several years and still use them to this day. Colors are added often and colors also go on sale pretty regularly.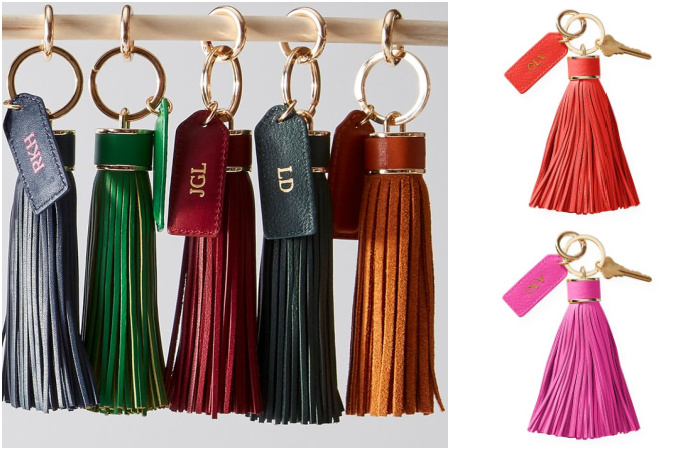 One of the most special gifts I can imagine receiving for a wedding would be personalized stationery (13) with my new married name, to be used in special correspondence following the wedding. I love this pretty set — several colors are available HERE and tons of other prints are available HERE.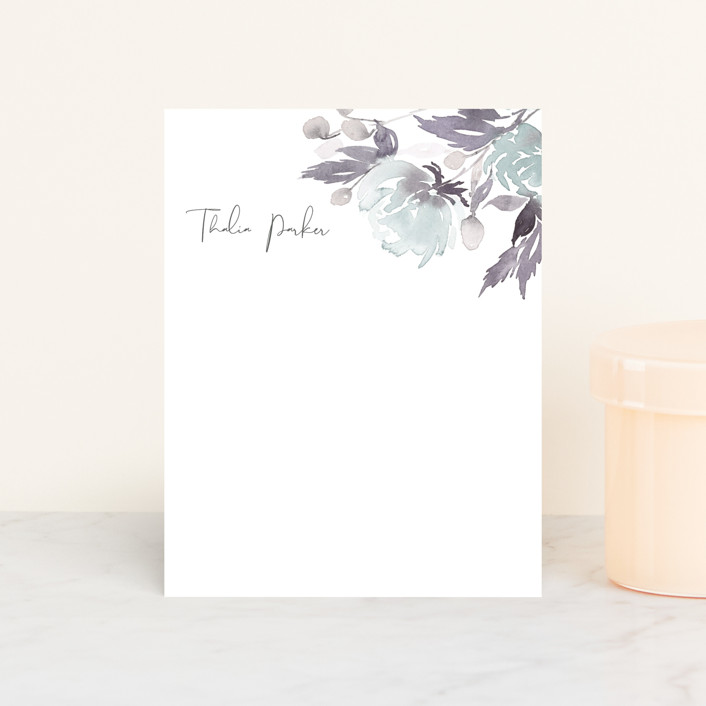 Watercolor Personalized Stationery
Lastly, the final and most important personalization and monogram rule is if you too can spot an error — a misused possessive " ' " or letters out of order — from a mile away on the cards you receive from friends and family, smile and be grateful they sent something, and keep it to yourself. Remember — being polite trumps etiquette if it comes at the expense of kindness. 😉