Whether you're looking for just a "little somethin'" for a girlfriend or are planning to send your own list to your husband (you've been so good this year!) I've pulled together favorites that'll have you covered across the board. Some I have, some I've already ordered this season, and others are on my wishlist. As deals, sales and specials update, prices are constantly fluctuating over the next several days – good luck as you work to check off the perfect thing for each of the ladies – moms, sisters, and friends – on  your holiday gift list!
*Posts on KelleyNan.com may contain affiliate links. Click HERE for full disclosure.*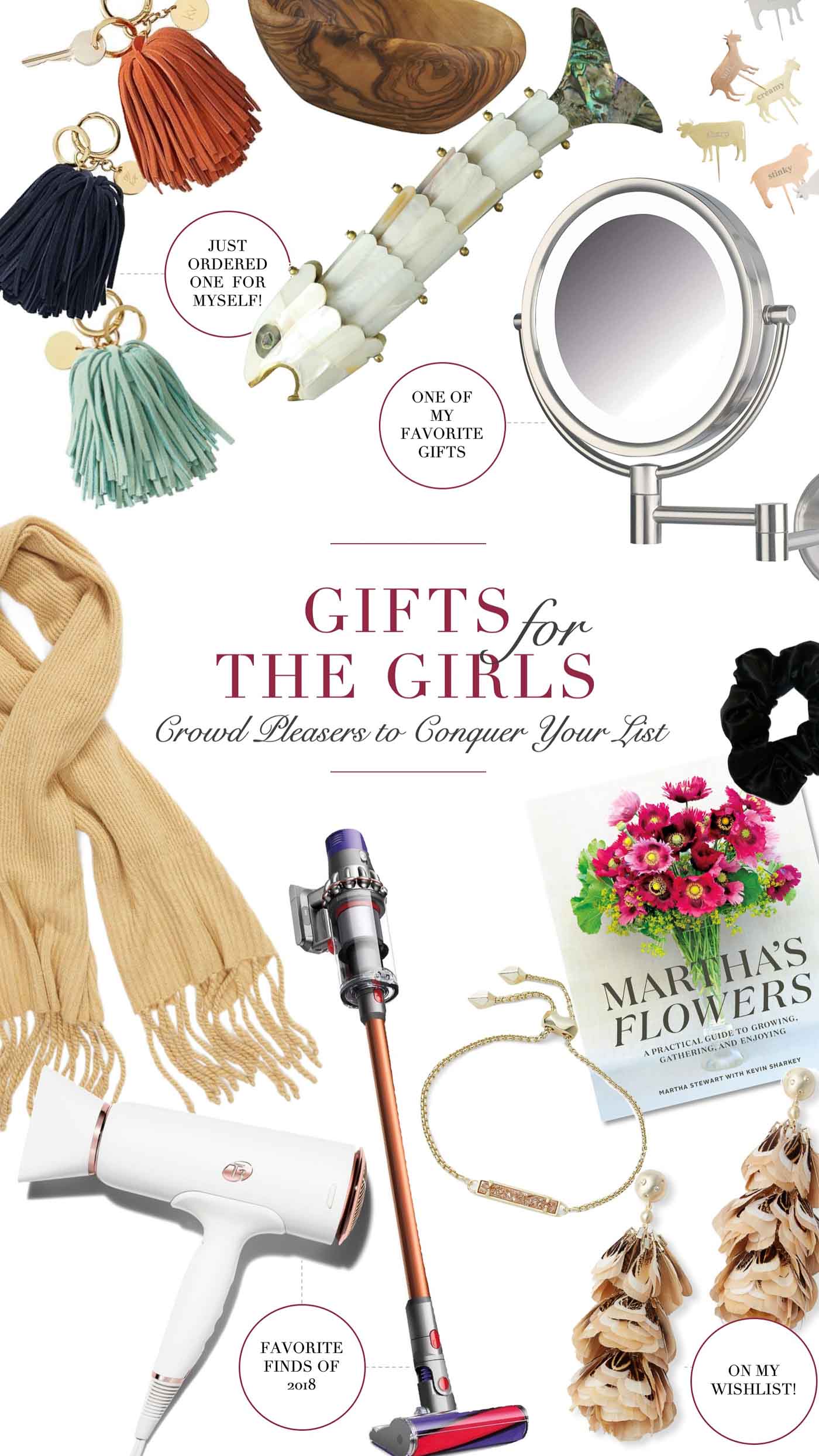 Engraved Mop Keychains // Olivewood Nibble Bowls // Anthropologie Gilded Fish Bottle Opener // Chevre Cow Cheese Markers // Lighted Magnified Wall Mount Makeup Mirror // Slip Silk Hair Tie // Oversized Free People Blanket Scarf // T3 Hair Dryer // Dyson v10 Absolute Cordless Stick Vacuum // Kendra Scott Bracelet // Martha's Flowers Coffee Table Book // Kendra Scott Feather Earrings
---

---
Engraved Mop Keychains // I actually already ordered one of these for myself; at a regular price of $49, it was discounted down to $19.99. THEN, I added code FRIENDS for an additional 20% off (plus free shipping). After all was said and done, I paid $17 after tax – the monogramming is totally free and you choose the font/style. Consider this your warning- when I ordered, a couple colors were already sold out. These won't last long!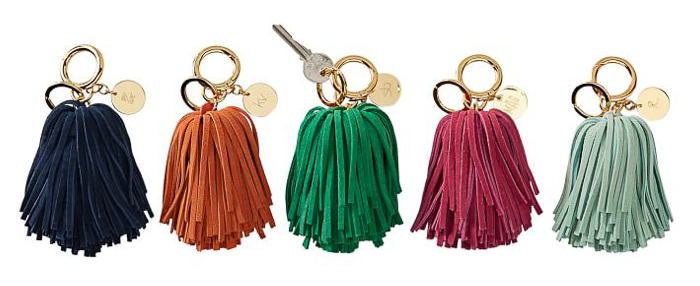 Olivewood Nibble Bowls // You know my obsession with olivewood, right? I have big bowls, small bowls, boards, salt cellars, and utensils. But, these cute little nibble sized bowls are the perfect size to gift as many/few as you want – and, they're on sale for just over $8;)
Anthropologie Gilded Fish Bottle Opener // I love unique additions for a butler's pantry/bar/cart/cocktail area; they always make fabulous gifts from your hosts to neighbors and this fish bottle opener is the perfect unique find to get them excited! No doubt, they will leave this on display year round. It's currently on sale for 30% off but this price will definitely go back to regular price any day.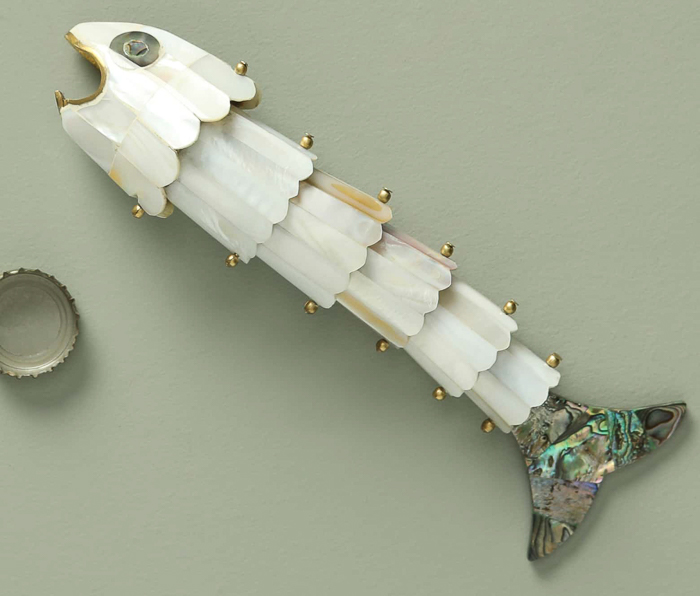 Chevre Cow Cheese Markers // These cheese markers are ridiculously adorable and are another perfect, versatile gift for any host, teacher, neighbor, or entertaining girlfriend. They are also 30% off (plus, free shipping) but won't last long.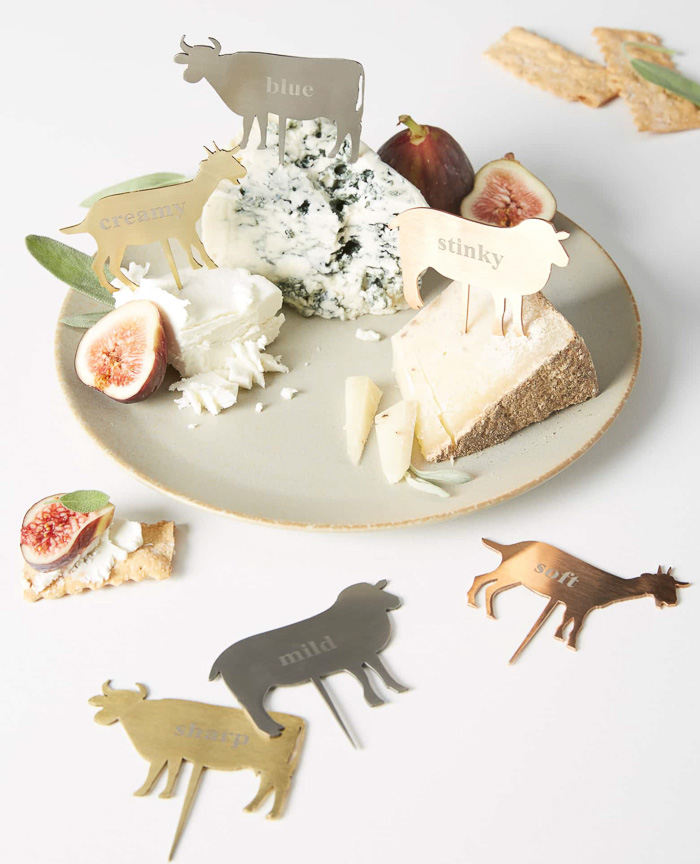 Lighted Magnified Wall Mount Makeup Mirror // My lighted bathroom makeup mirror is one of my favorite gifts ever from Dave. He actually gave me my first one about seven years ago in our old home, and then purchased a new one when we moved into this home a few years ago. This is an unexpected convenience and luxury that I ended up appreciating far more than I ever thought. It ships for free (and quickly) via Prime.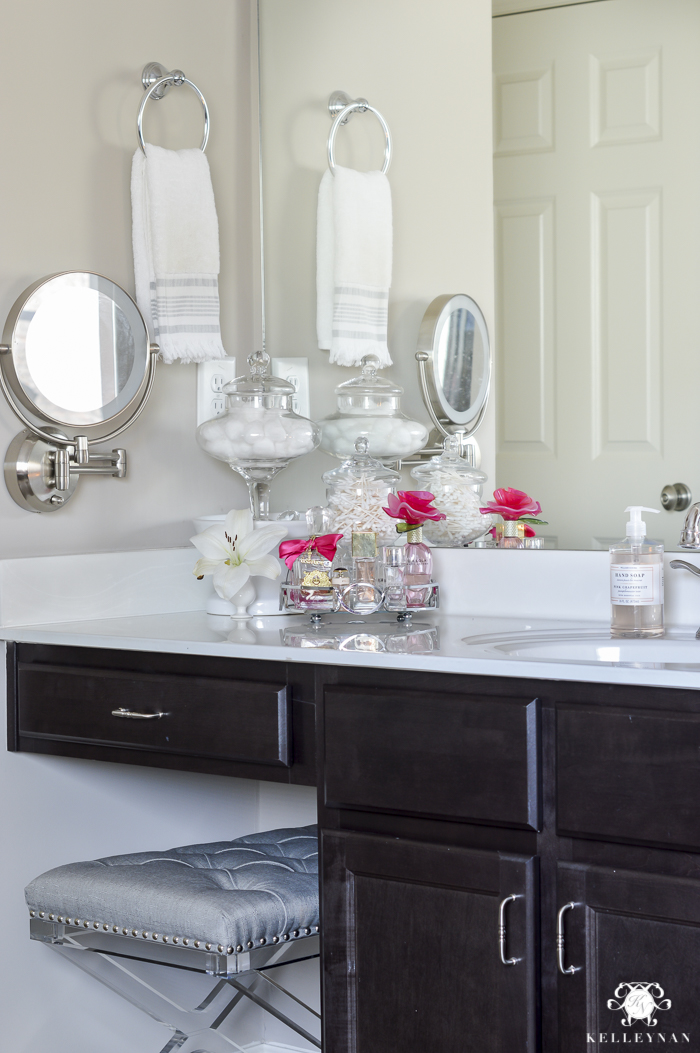 Slip Silk Hair Tie // The Slip silk pillowcases and eye masks are all the rage but the thing that most caught my eye were the silk scrunchies. Like the pillowcases, the silk in the hair ties is supposed to be gentle on your hair, plus, keep those creases to a minimum. As someone who wears her hair piled on top of her head each night in bed, I can't wait to try these. They come in a 3-pack so you can gift all three, or, split them/keep one for yourself 😉
Oversized Free People Blanket Scarf // Last year, I met my favorite scarf ever – an oversized, extra long Free People scarf. It's long enough to wrap it just about any way you want and is the ultimate scarf to bundle up in; plus, the cute tassels make for an adorable throw at the bottom of your bed when you aren't wearing it out 😉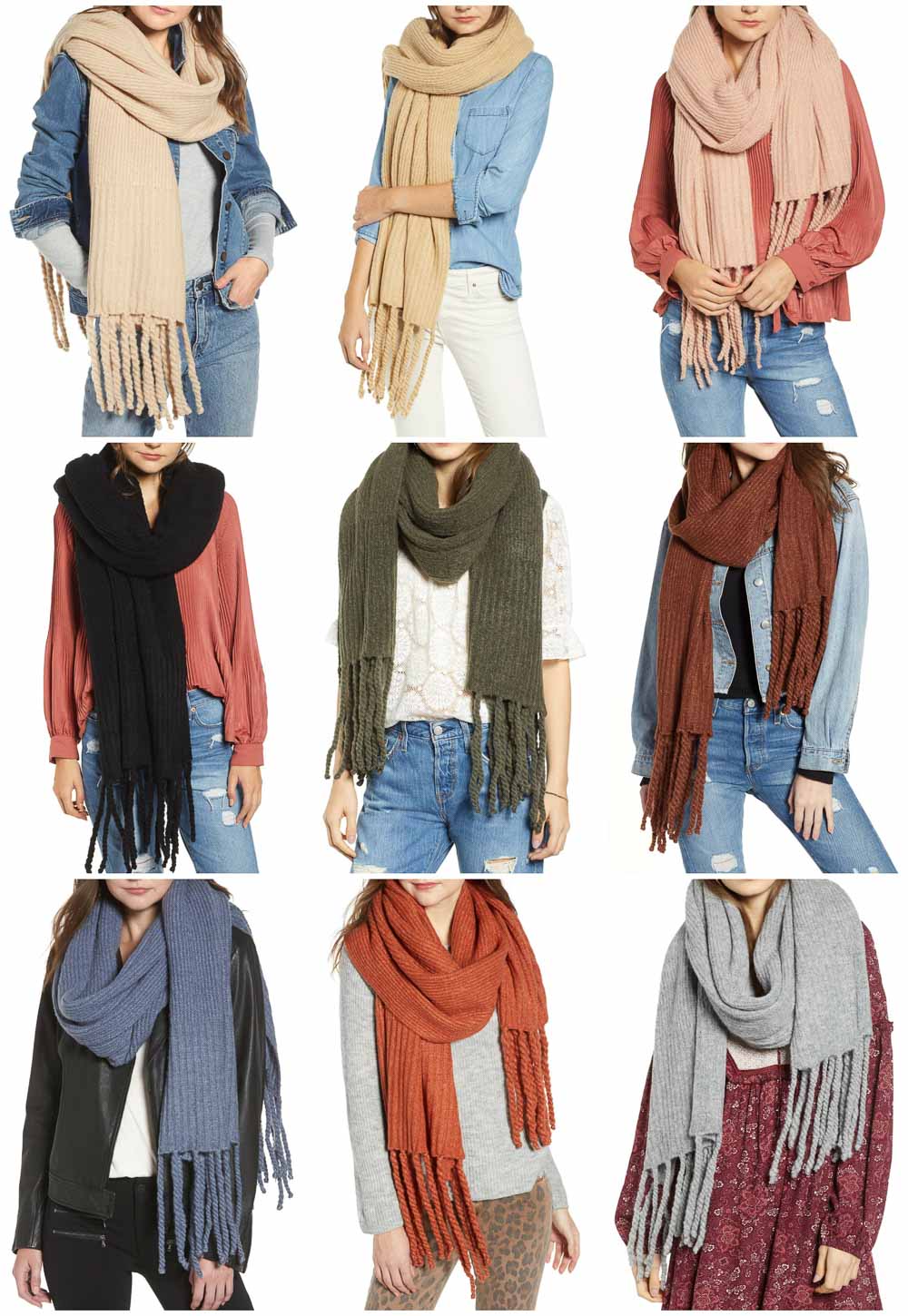 T3 Hair Dryer // I snagged this hair dryer during the Nordstrom Anniversary Sale this year and it changed everything for me. I was working with an old Conair previously and have straightened my hair every day for the past 15 years. Since I started using my T3, I no longer have to use my straightener. It's insane. I use the attachment and a brush and it straightens as I blow; bonus- even if I let my hair dry almost all the way, I can still take the T3 to it with a brush and totally make my hair straight and smooth (no more re-wetting!) It's on sale right now for 20% off and to me, is worth every penny. They also have free shipping and free returns so you can try it risk-free 😉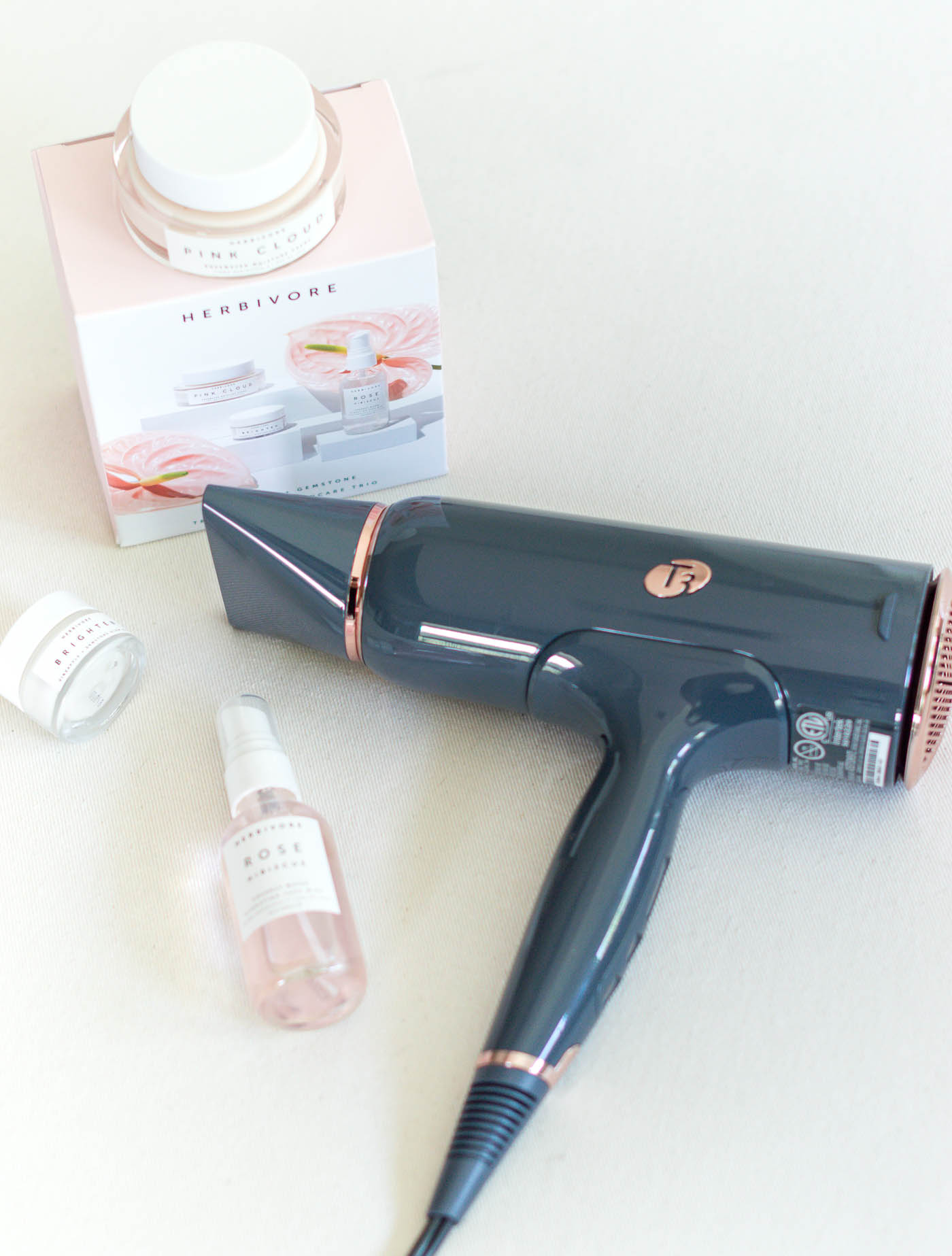 Dyson v10 Absolute Cordless Stick Vacuum // My second most important purchase of 2018 was another bit of an investment. I wanted a cordless Dyson vacuum for years (we've used a Dyson ball for about 8 years now, plus other Dyson products we love) but was shy about spending the money. Plus, I was overwhelmed with the options and versions. After reaching out on Instagram, the consensus was clear. Everyone loved their Dyson cordless vacuums but those who had upgraded to the Absolute V10 (the latest model) said it was worth it to go for that version. I researched and looked at comparisons (battery life, advancements, etc.) and ultimately decided on the V10 Absolute, also. I have no other version to compare it to but oh. my. word. I can't describe how much not just the convenience means but how much better it works than our full sized corded Dyson. I can run the full vacuum and go behind it with the cordless stick vacuum and fill up the entire canister. It's so much more powerful and with three dogs ruling our home, that in itself gave me the satisfaction I needed. Right now, they can be had for $100 off – other models are less 😉
Kendra Scott Bracelet // Over the past year, I have accumulated quite the collection of these bracelets in different shapes and colors. I love stacking them or wearing them all together; they are dainty and perfect for the most simple ladies, to the most elaborately adorned. Right now, they are 40% off in all the colors, plus, free shipping.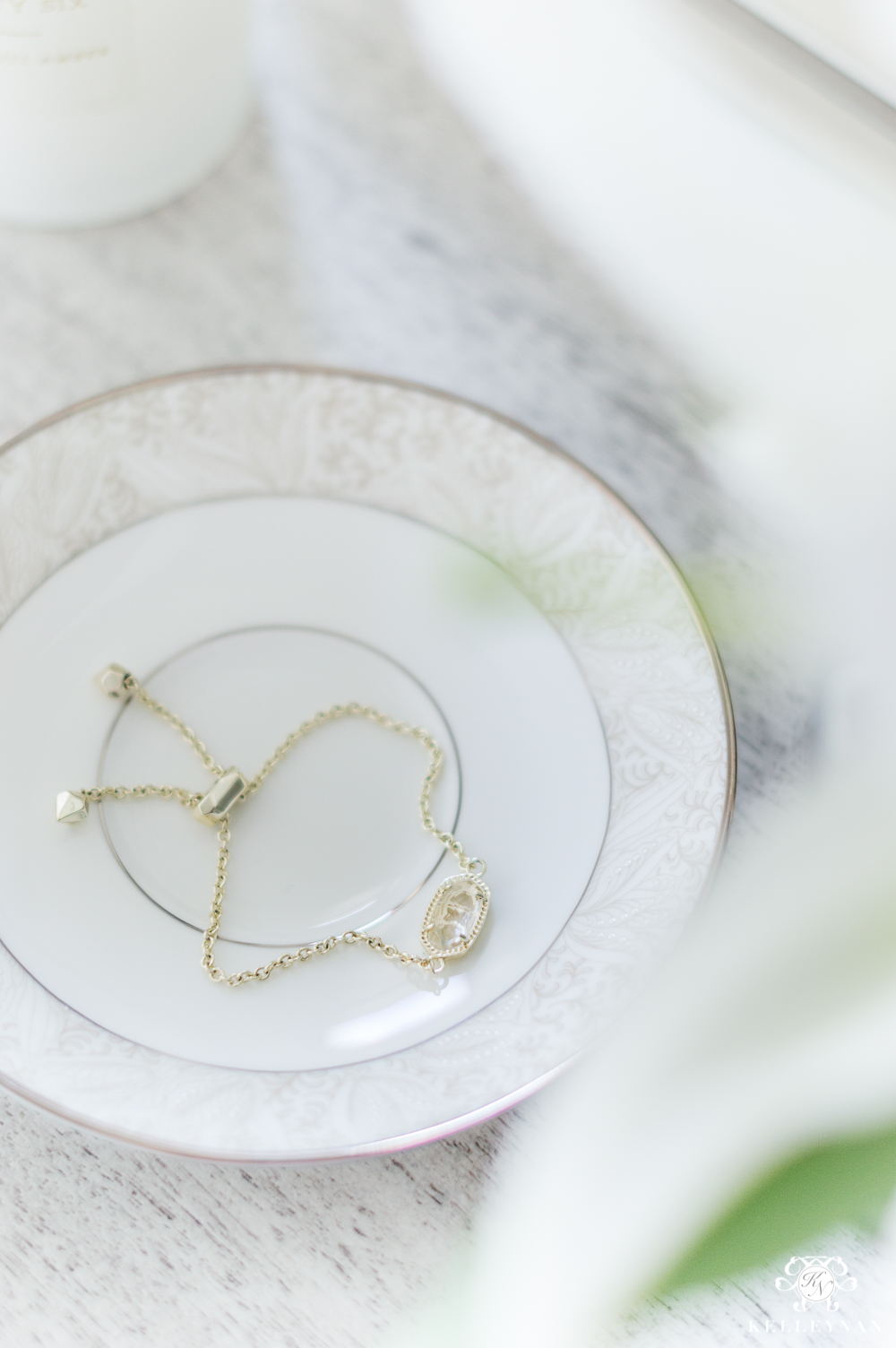 Martha's Flowers Coffee Table Book // I've been all into sourcing coffee table books recently with the acquisition of my new coffee table and console table. One of my favorites that I've received is this one – Martha's Flowers. What I love most is that the photos are gorgeous and diverse but have so much range in colors, you can open up different spreads, leave the book open, and have different color "pops" throughout the entire year, depending on season.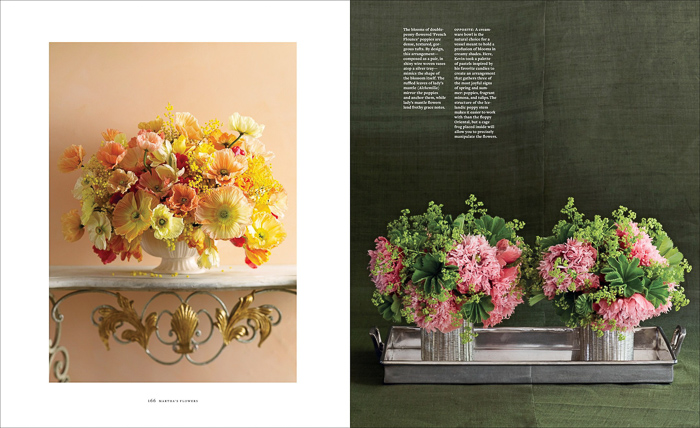 Kendra Scott Feather Earrings // I saw these and fell in love- that is all. I have asked Dave for them for Christmas so… fingers' crossed 😉 I don't even care which color- they are all gorgeous; they come in four colors and are now 40% off!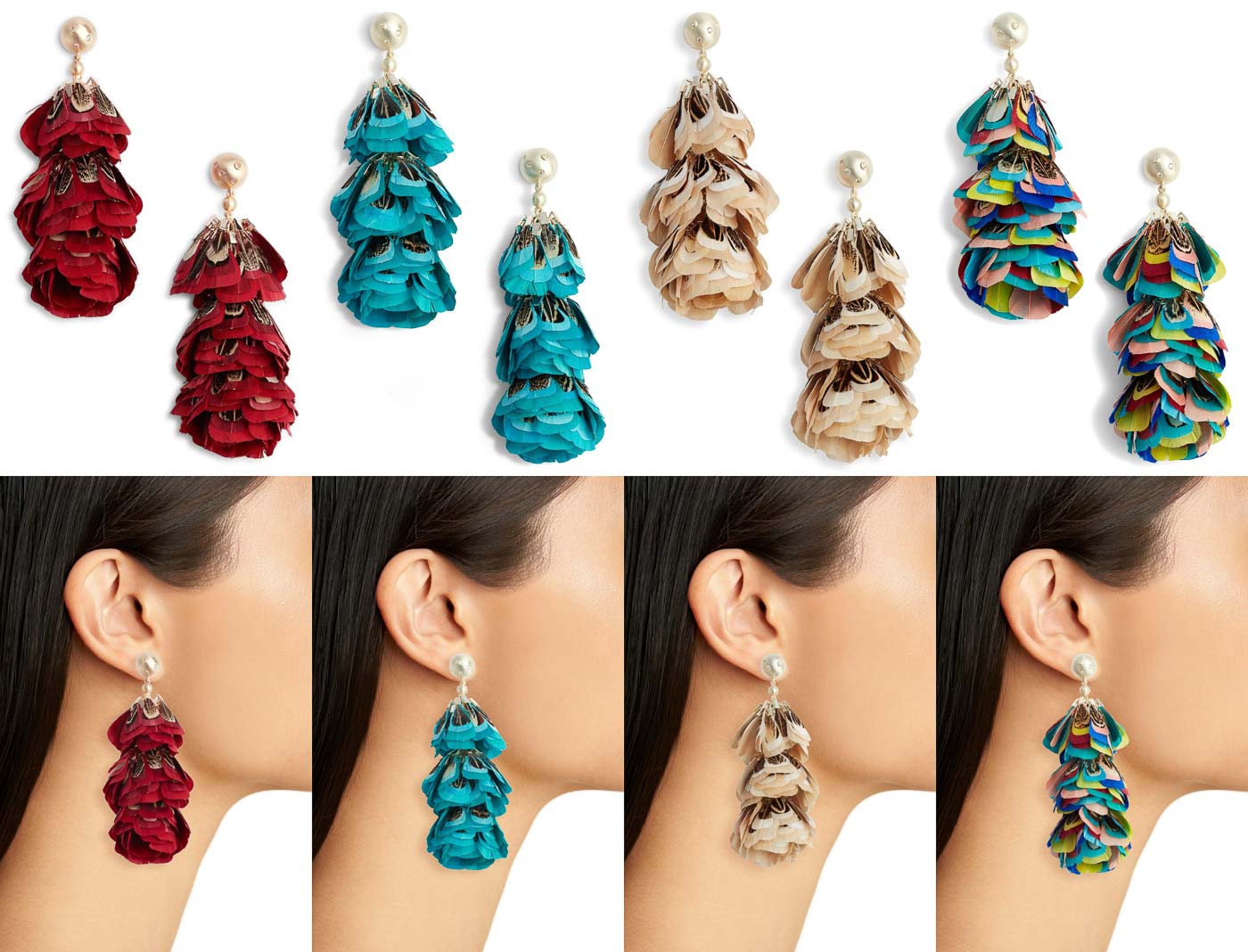 My gift guide for the guys is wrapped and will be launching tomorrow! If you missed them, keep an eye on the Cyber Week Deals post HERE, which is constantly being updated and added to. You can also see 10 Versatile Gift Ideas for Anyone HERE.
The Sales I'll Be Shopping & Watching
Serena & Lily: 25% off with code BIGDAY
Anthropologie: 30% off EVERYTHING (free shipping on orders $100+)
Nordstrom: Up to 60% off (plus tons of Notes incentives!)
Pottery Barn: 25% off sitewide, plus free shipping with code CYBER
West Elm: Huge discounts across the site, plus free shipping with code CYBER
Loft: 50% off your purchase (plus free shipping) with code CYBER
Amazon: Constant sales updating with daily deals all week! Check back here often!
Pottery Barn Kids: 25% off everything, (items up to 70% off) plus free shipping with code GIFT25
Pottery Barn Teen: 25% off everything with code OHWHATFUN
American Eagle: 40% off plus free shipping! 50% off all sweaters
Old Navy: 40% off entire purchase! Cardmembers get 50% off everything
Minted: 25% off everything, plus free shipping with code CM2018
Mark & Graham: 25% off everything, including sale (plus free shipping & monogramming) with code FRIENDS
Ann Taylor: 50% off with code CYBER2018
J Crew Factory: 60% off with code ADD2CART
J Crew: 60% off sale, 50% off everything else with code CYBER
One King's Lane: 30% off sitewide!
Kate Spade: 40% off sale, 30% off EVERYTHING with code MORECHEER
Tory Burch: 30% off $250+ with code THANKS
Williams-Sonoma: Buy More, Save More, up to 25% off, plus free shipping with code SAVEMORE
Williams-Sonoma Home:Buy More, Save More, up to 25% off with code SAVENOW
CB2: 15% off, plus free shipping on orders over $29 with code SAVE15
Crate & Barrel: 20% off for Cyber Monday, plus free shipping
Kendra Scott:  Buy More, Save More (up to 30% off)
Macy's: Extra 20% off with code CYBER
World Market: Buy More, Save More, up to 40% off with code CYBERBMSM
ShopBop: Up to 25% off regular priced items and 75% off sale items with code MORE18
FAVORITE DEALS, GIFTS, & WISHLIST ITEMS