A landing page with current 2018 gift guides- from the girls to the guys to everyone in between!
*Posts on KelleyNan.com may contain affiliate links. Click HERE for full disclosure.*
GIFTS FOR THE GIRLS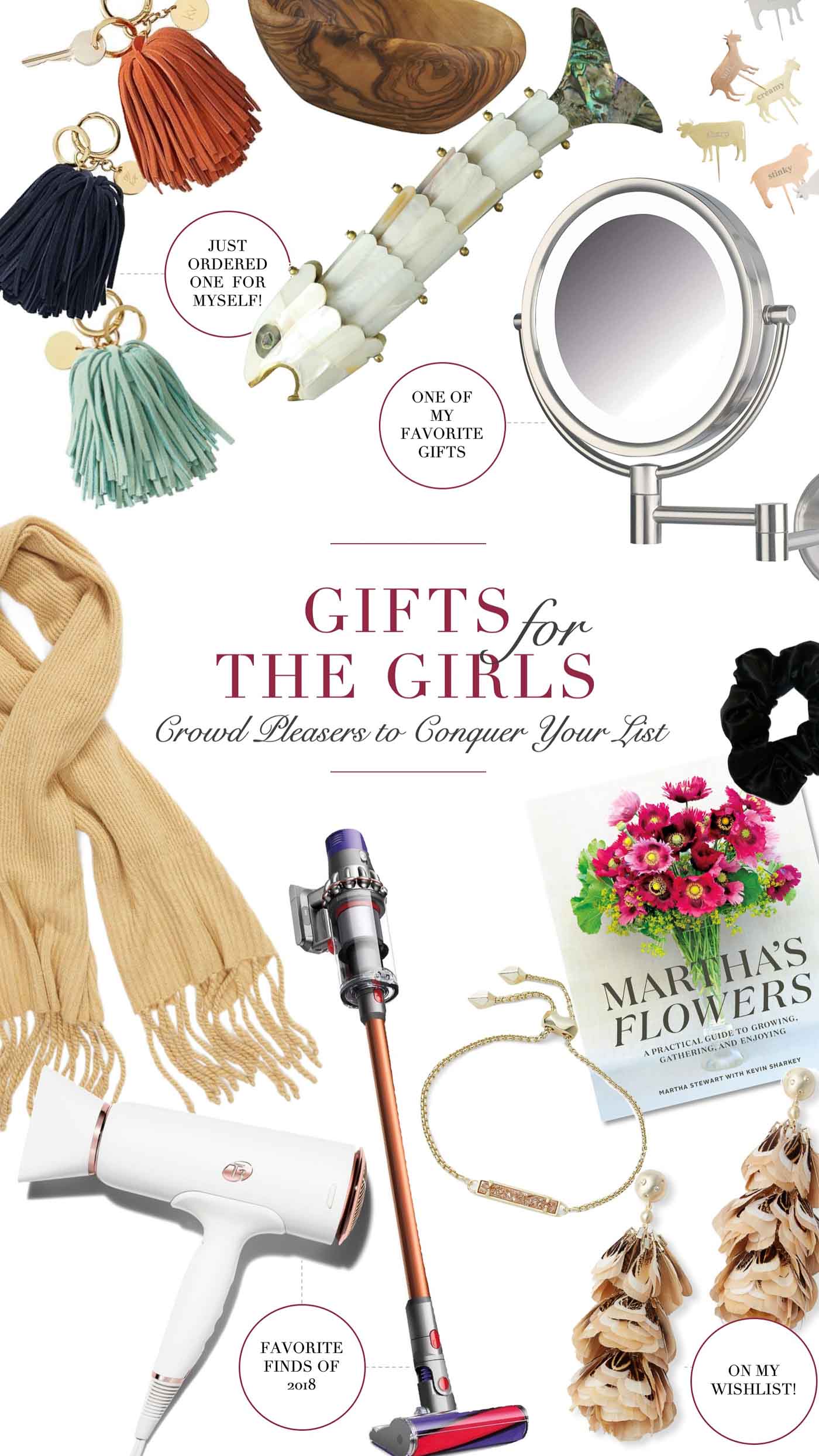 Engraved Mop Keychains // Olivewood Nibble Bowls // Anthropologie Gilded Fish Bottle Opener // Chevre Cow Cheese Markers // Lighted Magnified Wall Mount Makeup Mirror // Slip Silk Hair Tie // Oversized Free People Blanket Scarf // T3 Hair Dryer // Dyson v10 Absolute Cordless Stick Vacuum // Kendra Scott Bracelet // Martha's Flowers Coffee Table Book // Kendra Scott Feather Earrings
---

---
Engraved Mop Keychains // I actually already ordered one of these for myself; at a regular price of $49, it was discounted down to $19.99. THEN, I added code FRIENDS for an additional 20% off (plus free shipping). After all was said and done, I paid $17 after tax – the monogramming is totally free and you choose the font/style. Consider this your warning- when I ordered, a couple colors were already sold out. These won't last long!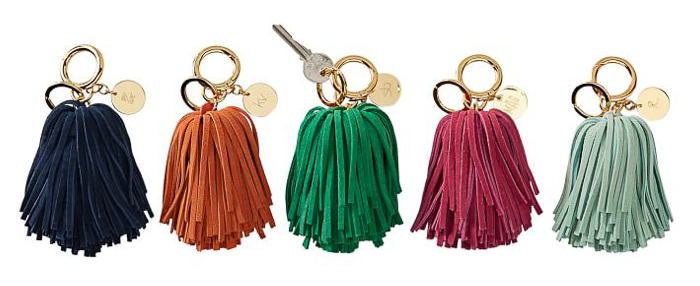 Olivewood Nibble Bowls // You know my obsession with olivewood, right? I have big bowls, small bowls, boards, salt cellars, and utensils. But, these cute little nibble sized bowls are the perfect size to gift as many/few as you want – and, they're on sale for just over $8;)
Anthropologie Gilded Fish Bottle Opener // I love unique additions for a butler's pantry/bar/cart/cocktail area; they always make fabulous gifts from your hosts to neighbors and this fish bottle opener is the perfect unique find to get them excited! No doubt, they will leave this on display year round. It's currently on sale for 30% off but this price will definitely go back to regular price any day.