The gift guide of ideas that proves you don't have to spend a lot to make a thoughtful statement! These ideas were created for those times when you need a gift that's "special", but not exorbitant in price. From home to personal to more specific interests, a lot of these gifts are also great for stocking stuffers or are perfect to pair with something else on-theme. Whether you're shopping for a special friend, neighbor or family member, there are a lot of Christmas gift ideas under $25 here to get your wheels turning 😉
*Posts on KelleyNan.com may contain affiliate links. Click HERE for full disclosure.
Christmas Gift Ideas Under $25
All links are listed at the bottom of the graphic with descriptions following behind. Many items are currently on sale but with crazy shipping times — especially for small shops and personalized items — keep timelines in mind as you make your way through your list!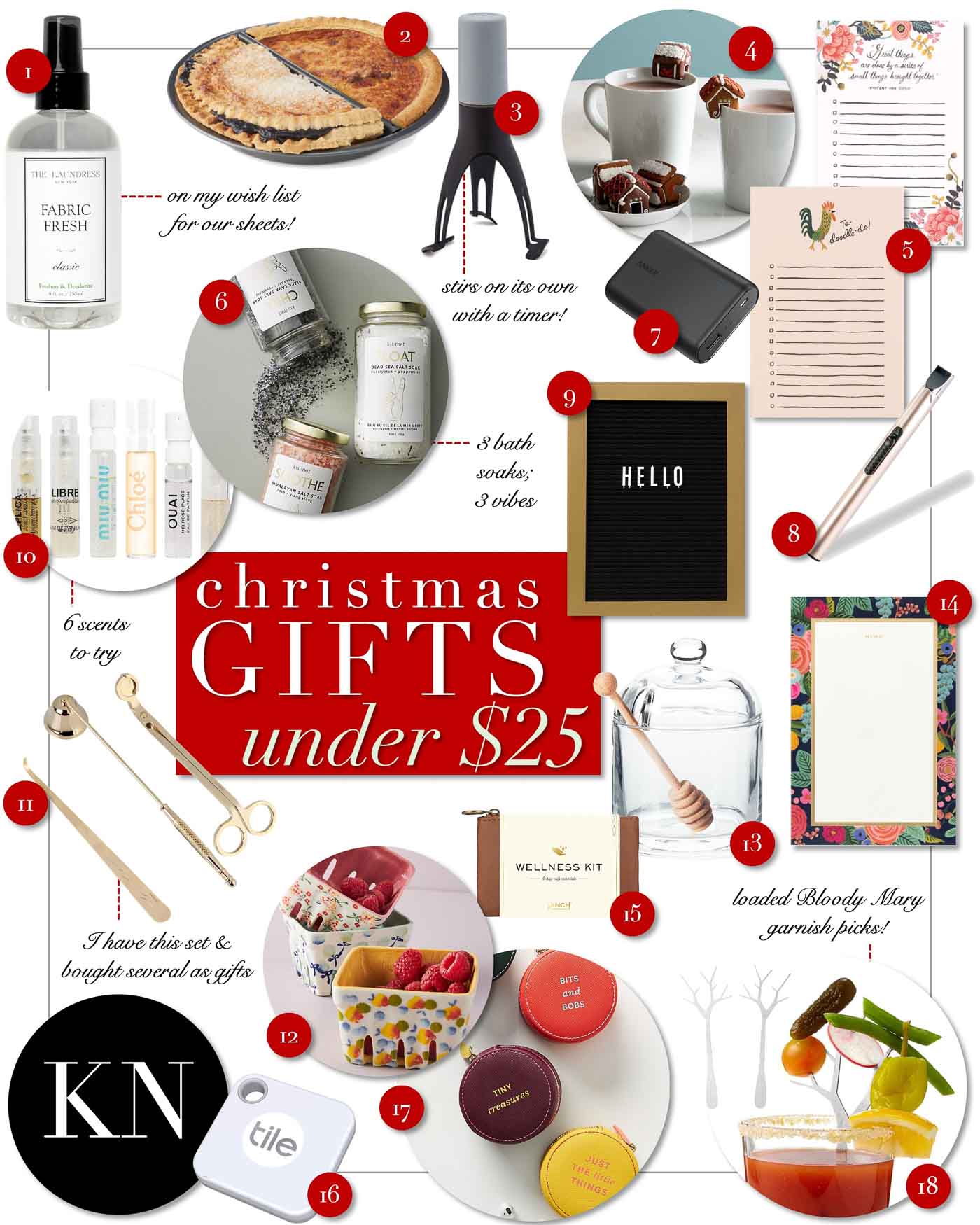 1. Fabric Fresh | 2. Split Decision Pie Plate | 3. Automatic Pan Stirrer w/ Timer | 4. Cookie House Mug Buddies | 5. To-Do Lists | 6. Soaking Salts | 7. Portable Charger | 8. USB Candle Lighter | 9. Gold Edge Letter Board | 10. Perfume Sampler | 11. Candle Accessory Set |12. Ceramic Berry Baskets | 13. Honey Pot | 14. Large Memo Notepad | 15. Wellness Kit | 16. Tile Bluetooth Tracker | 17. Catchall Zipper Pouch | 18. Bloody Mary Garnish Picks
1. Fabric Fresh:  A luxury item that's affordable, I have this Laundress fabric freshener on my own list this year. I have been wanting to try this, specifically for our sheets, in between washes — the classic scent has raves across their entire line! Sweet all on its own, or, if you're shopping for a bigger gift, you can pair this with a brand new set of nice sheets. The ones we have that I've raved about for years are THESE.
2. Split Decision Pie Plate:  Such a clever idea, the only prerequisite for this pie plate is that the two choices of pie halves bake at the same temp. You can even remove the center divider for full, single pies 😉
3. Automatic Pan Stirrer w/ Timer: I typically either forget to "stir occasionally" or end up anchoring myself to the stove; how brilliant is this little gadget?! There's a video in the product images HERE — perfect for those who love to cook or seemingly have all the kitchen gadgets!
4. Cookie House Mug Buddies:  These are unique and adorable! Bonus points if you throw in a cute mug to pair with them — these Anthro monogram mugs are my fav and are on sale right now HERE.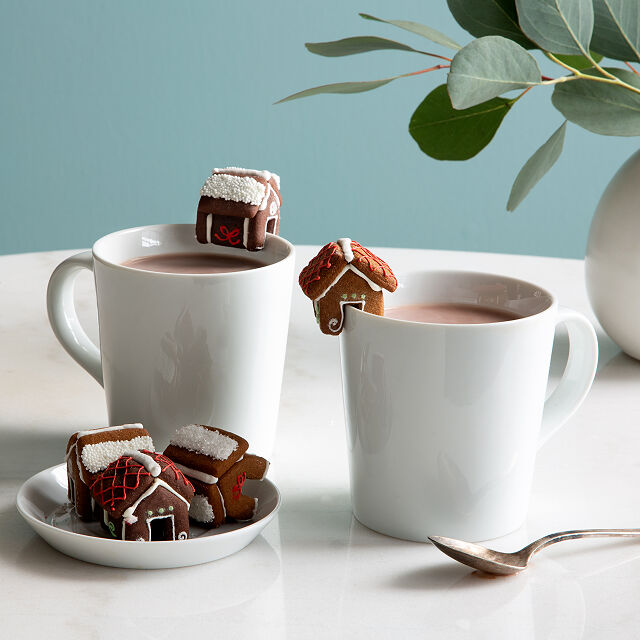 5. To-Do Lists:  I love paper, desk, and office pretties as gifts. And, as someone who lives by written to-do lists, I would love to receive one of these! These adorable pads are awesome on their own, with a set of pens, as a stocking stuffer, or even to keep on hand for "just in case" gifts! I can't decide which is my favorite, but I love the one with the rooster and the one that says "Great things are done by a series of small things brought together. — Vincent Van Gogh"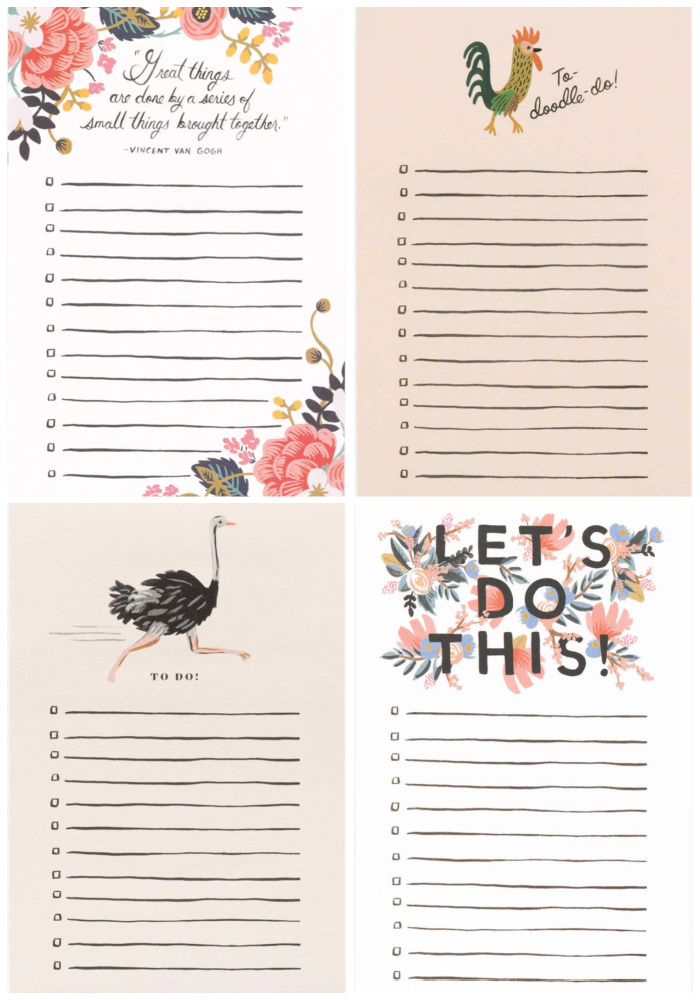 6. Soaking Salts:  Choose between "Chill", "Float", or "Soothe", including eucalyptus and peppermint, rose and ylang ylang, and lavender and rosemary, respectively. Up the ante by pairing with a soothing candle or set of fresh towels — THESE are my fav!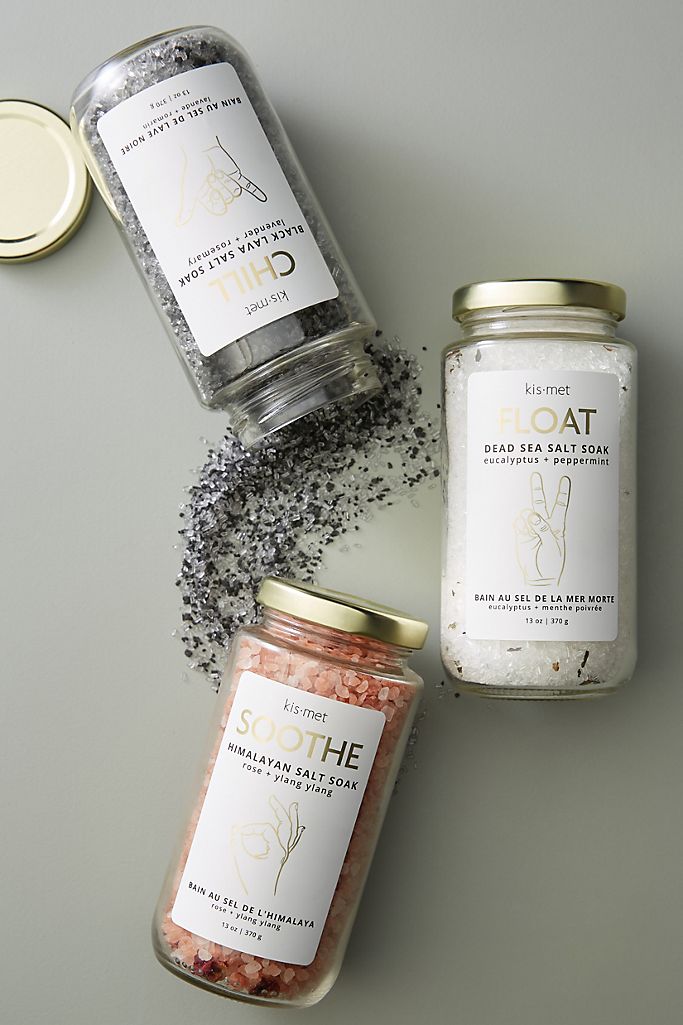 7. Portable Charger:  This thing is a lifesaver and I love it so much, I got one for Dave, too. Not only does it charge while you're on the go, but it charges way faster than a traditional charger. If I need immediate juice — even at home — this is what I use. You can see 40k reviews on this model HERE.
8. USB Candle Lighter:  This USB lighter comes in several colors and again, you can pair it with a candle if you're looking for a pairing idea. Also a great stocking stuffer idea!
9. Gold Edge Letter Board:  From kitchen menus to seasonal sayings and monthly quotes, from announcements to photo ops and messages, this pretty gold frame letter board is such a fun, affordable gift!
10. Perfume Sampler:  Perfume and cologne is a classic standar but unless you know someone's "signature scent", it's also personal and a huge guessing game. I love the idea of a sampler pack so 1. they can try new scents to discover new favorites before committing to a large size, and 2. possibly discover more than one regular scent. This mini travel set is $25 and contains the following:
Viktor&Rolf Flowerbomb Eau de Parfum Travel Spray
Yves Saint Laurent Libre Eau de Parfum
Maison Margiela REPLCIA by the Fireplace Eau Eau de Toilette Travel Spray
Chloé Signature Rose Tangerine Eau de Toilette Travel
OUAI Melrose Place Eau de Parfum Travel Spray
Miu Miu Eau de Parfum Rollerball
11. Candle Accessory Set:  I've shared this set — which contains a snuffer, wick trimmer, and wick pick — multiple times, but after using my own set and displaying it in my coffee table tray as decor, I actually snagged a few more as gifts, to pair with candles.
12. Ceramic Berry Baskets:  Chances are low your gift recipient has one of these adorable, ceramic berry baskets. Choose from three colors and even nestle some candies or truffles inside to personalize it!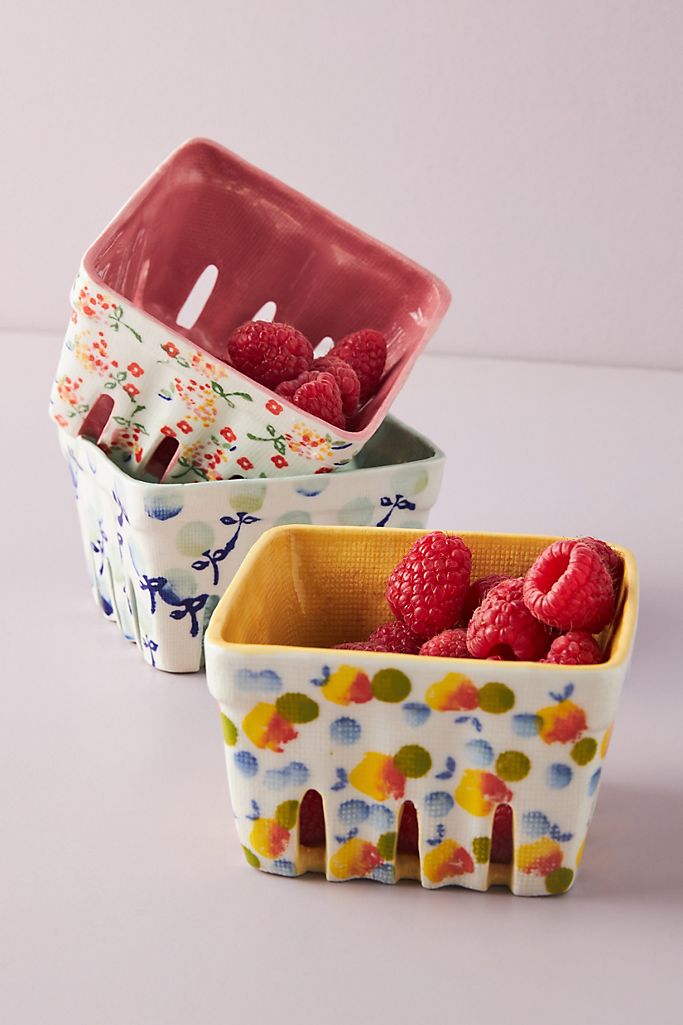 13. Honey Pot:  At only $7.95, this honey pot and dipper set is an adorable, complete gift, all on its own! This would make for a sweet teacher gift, too, especially paired with their favorite tea!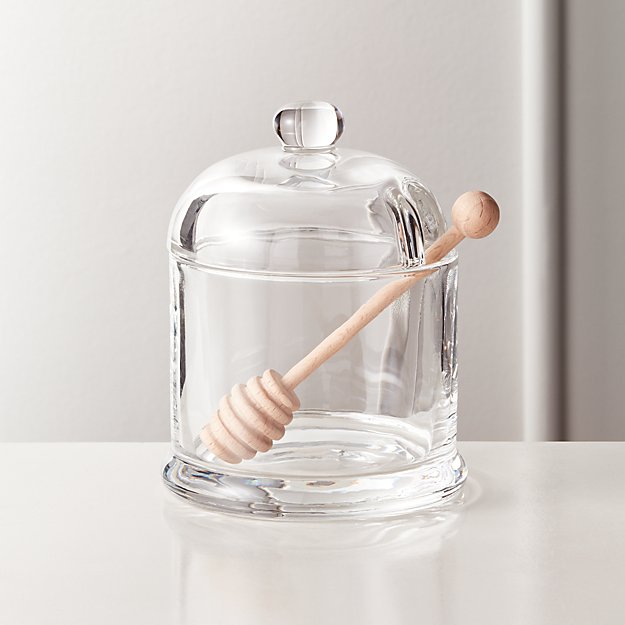 14. Large Memo Notepad:  These large notepads are so fun and come in several colors — just like my planner, clipfolio and other desk essentials, I am such a fan of this cute, vibrant brand! Here are a few prints and designs it comes in…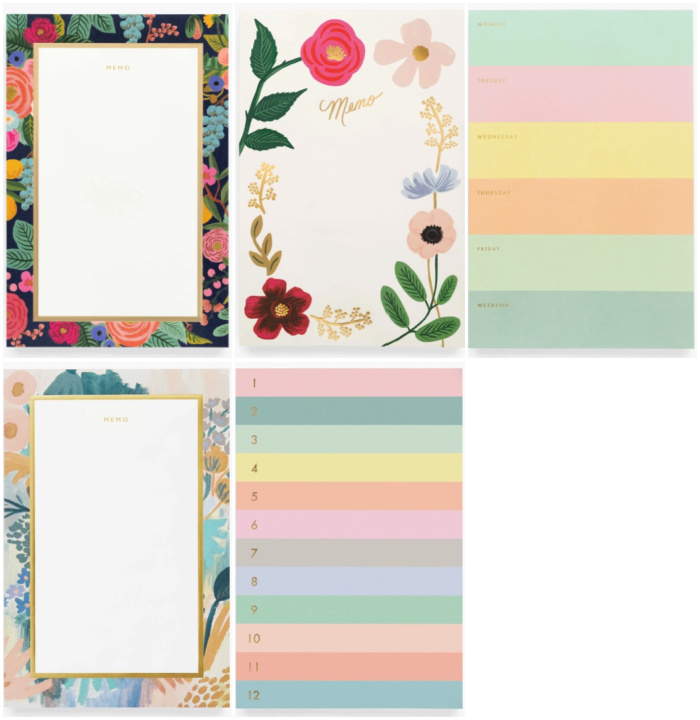 15. Wellness Kit:  It's a crazy time when you're giving masks as gifts, right? This cute set (again, so weird to say that?!) is great for anyone — especially someone who loves a presentation. Also a stocking stuffer idea and comes in a couple colors!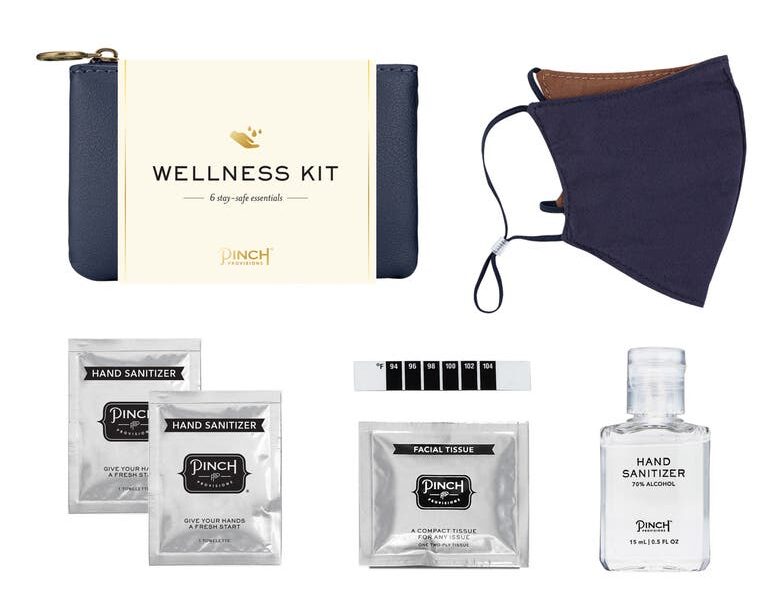 16. Tile Bluetooth Tracker:  This Tile bluetooth tracker can attach directly to your keys (or anything else you need to keep track of) and if you misplace them, the sound can lead you directly to them. If they're out of range, you can track them via your phone! This is on both my personal wish list and "to-give" list. You can also find the pro version with longer distance capabilities HERE. Both come in single or pack options (up to 4), and you can also opt for a bundle that comes with a card to keep in your wallet (or purse) for tracking!
17. Catchall Zipper Pouch:  I'm a sucker for a fun pouch/compartment/organizer/catchall and this sweet zipper pouch fits all the above! I love the added strap with holes for earrings or jewelry, too. No more loose studs in the purse!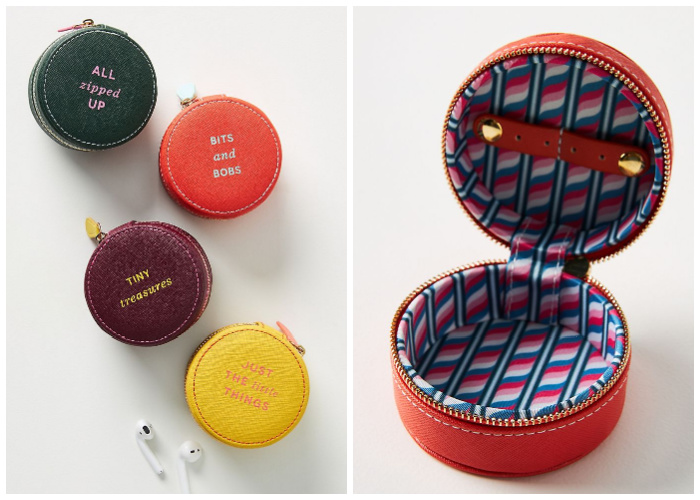 18. Bloody Mary Garnish Picks: The best part of the Bloody Mary is coming up with all the garnishes to serve with them. But, with wimpy little picks, you can't fit more than an olive, pickled something, and maybe a lemon wedge. These picks are SO FUN — especially for someone who likes to entertain!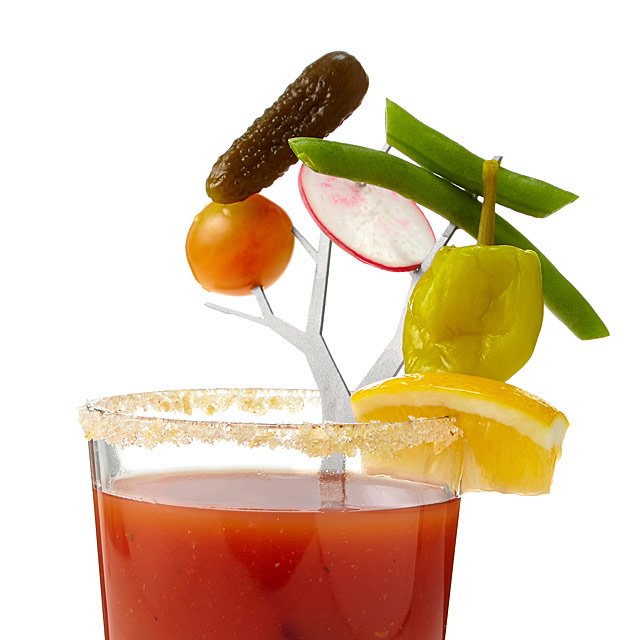 And if you like these — or maybe, you aren't big into Bloody Marys — check out these caribou for hot chocolate garnishes. Ummm… YES!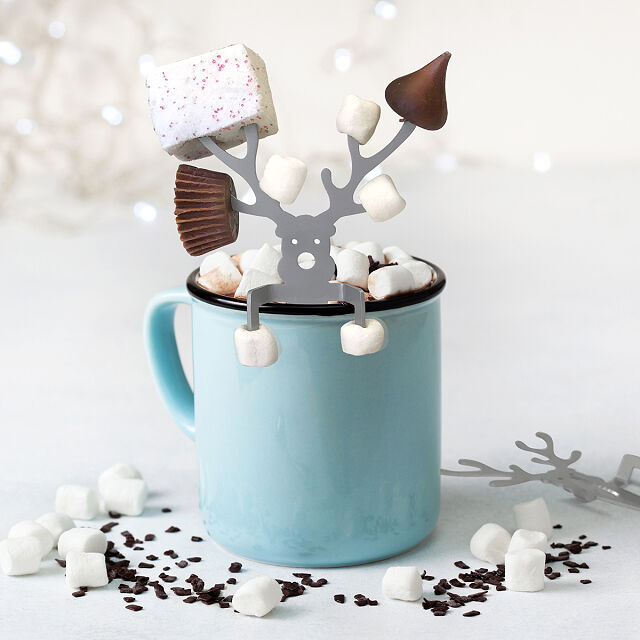 19. Rabbit Wine Charm Bottle Stopper: So clever and such an easy gift idea, this wine stopper comes with built-in wine charms! Great stocking stuffer idea, and obviously, easy to pair with a bottle of wine or even my favorite wine bottle opener (HERE). At only $8.80 *currently* and free, fast shipping via Amazon, you can't go wrong with this budget pick!
Best of luck as you work your way through your list — keep it fun and don't stress. It's been such a crazy year for us all but letting the people in our lives know we see them and appreciate them is more important than ever — even if it's cookies and a note dropped in the mail. For more gift ideas, you can check out the gift guides listed at the top of the page under "HOLIDAY"!
Tap to Shop Gift Ideas $25 & Under

CURRENT NOTEWORTHY SALES — CYBER MONDAY
Check out my favorite notable promotions below as you start browsing/shopping this weekend!
Anthropologie — 30% off EVERYTHING; extra 50% off sale
American Eagle — 40% off everything!
Serena & Lily: 20% off everything, plus free shipping with code TOGETHER
Pottery Barn — 20% off your order, plus free shipping on orders $79+ with code CYBER — some deals up to 50% off
Mark & Graham — up to 50% off, plus extra 30% off sale styles with code MERRY
Rifle Paper Company — 30% off sitewide
One King's Lane — 25% off site, plus extra 10% off orders $600+ w/ code OKLCYBER10
West Elm — Up to 70% off everything, plus free shipping on orders $79+ with code CYBER
Williams-Sonoma — Up to 50% off, plus free shipping on orders $79+ with code SHIP4FREE; Extra 20% off clearance with code EXTRA
Burke Decor — 25% off sitewide with code BLACKOUT25; 30% off orders of $3,500+ with code BLACKOUT30
Madewell — 40% off with code THXINTERNET
World Market — Extra 20% off curbside pickup orders
Old Navy — 50% off EVERYTHING
PB Kids — Up to 60% off, plus free shipping with code COZY
PB Teen — Up to 60% off, plus free shipping with code COZY
Target — CYBER MONDAY! TONS of item, as noted on site, up to 50% off — save an extra 15% off on several categories
Bloomingdales — Buy more, save more, up to 30% off
Kirkland's — 20% off entire order with code CYBER; free shipping $99+
Macy's — TONS of individual sales, plus free shipping at $25+
Minted — 25% off everything, plus free shipping with code CM2020
Kendra Scott — 30% off! 25% off fine jewelry
Wayfair — Up to 80% off Cyber Monday Deals
CB2 — Buy more, save more Up to 25% off with code SAVEMORE
Nordstrom  — Up to 50% off over a thousand of items, plus free shipping