Building up a fully stocked arsenal of kitchen and entertaining pieces is a process for most of us. It's easy to see a beautifully styled table or party and lust after fancy plates; patterned napkins; and colorful, rimmed glasses. But if you only entertain occasionally or are just starting to build up your collection, chances are, it's more wise to stick to practical, universal staples. Whether you are putting together a wedding registry or are starting to acquire pieces on your own, I've assembled a list of entertaining essentials for the beginner hostess – but really, this is a great guide for anyone who hosts guests occasionally.
*Posts on KelleyNan.com may contain affiliate links. Click HERE for full disclosure.*
BASIC ENTERTAINING ESSENTIALS
Truth be told, I actually worked backwards when I first started out- I found myself with multiple sets of a little bit of everything before I went backwards to start over with some of the basics. If you too have mixed sets, that is totally fine! Mix and match and call it "eclectic" as you work to build up your basics. This is your party and you can do what you want 😉
1. SET OF BASIC WHITE DISHES
Before you start springing for the fine china and different print salad plates, it's a good idea to get a standard set of white dining and salad plates. They go with everything so even if/when you do start to expand your collections, you will always be able to come back to these. Now, I love using my standard white dinner plates and adding different salad plates every once in a while. As you are getting started, I would recommend at least eight and work toward twelve sets of each. You don't need a different collection of plates; these can be the plates you use for dinner every night.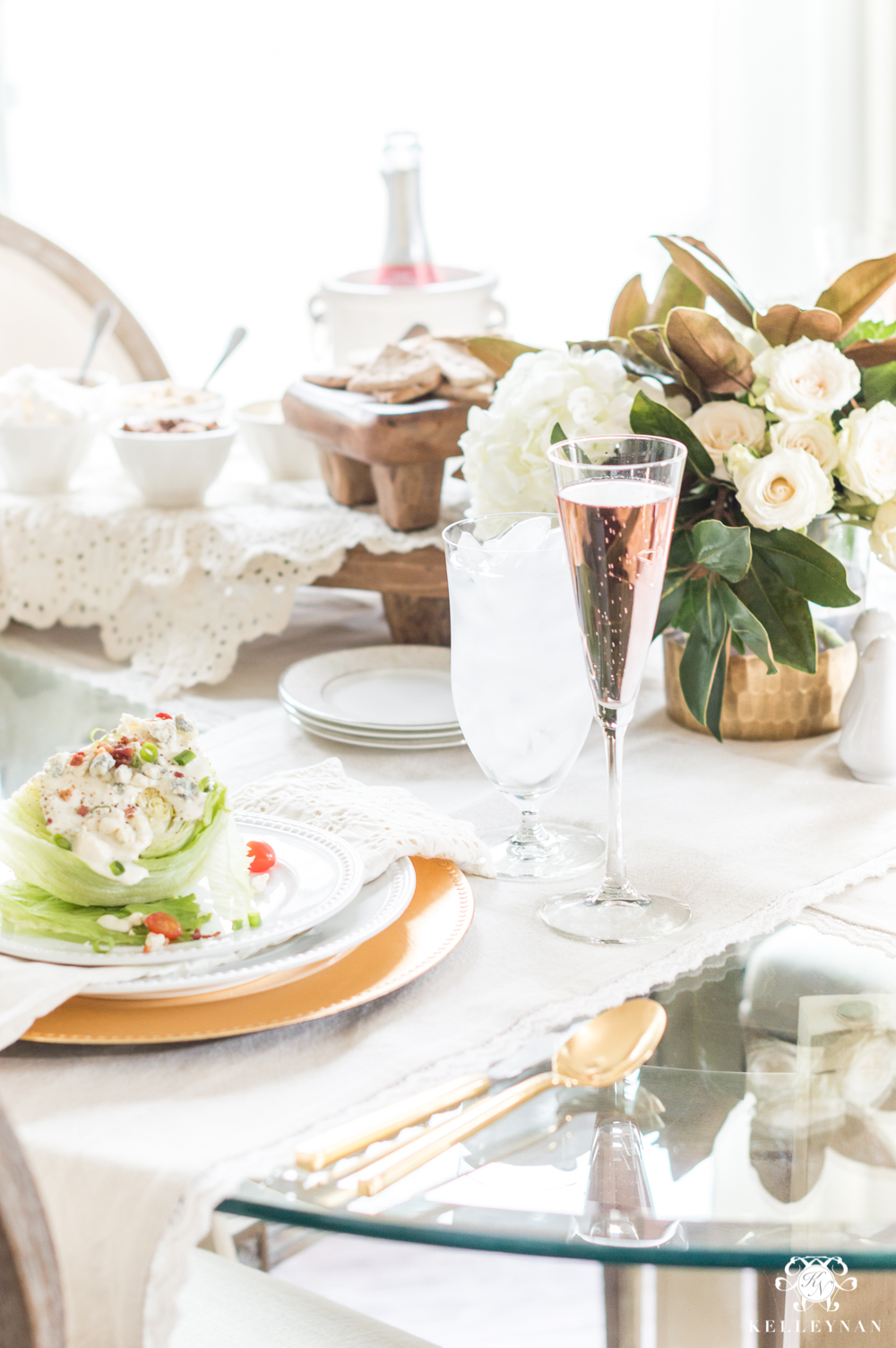 ---
SCROLL & TAP TO SHOP

---
2. SET OF LINEN NAPKINS
Napkins are an inexpensive way to change up place settings if you entertain a good bit, but first, invest in a set of at least 12 nice quality napkins. I would recommend a neutral/taupe linen as your main set – they are more kind with discoloration and wash up well. Plus, just like those white plates, they will go with anything.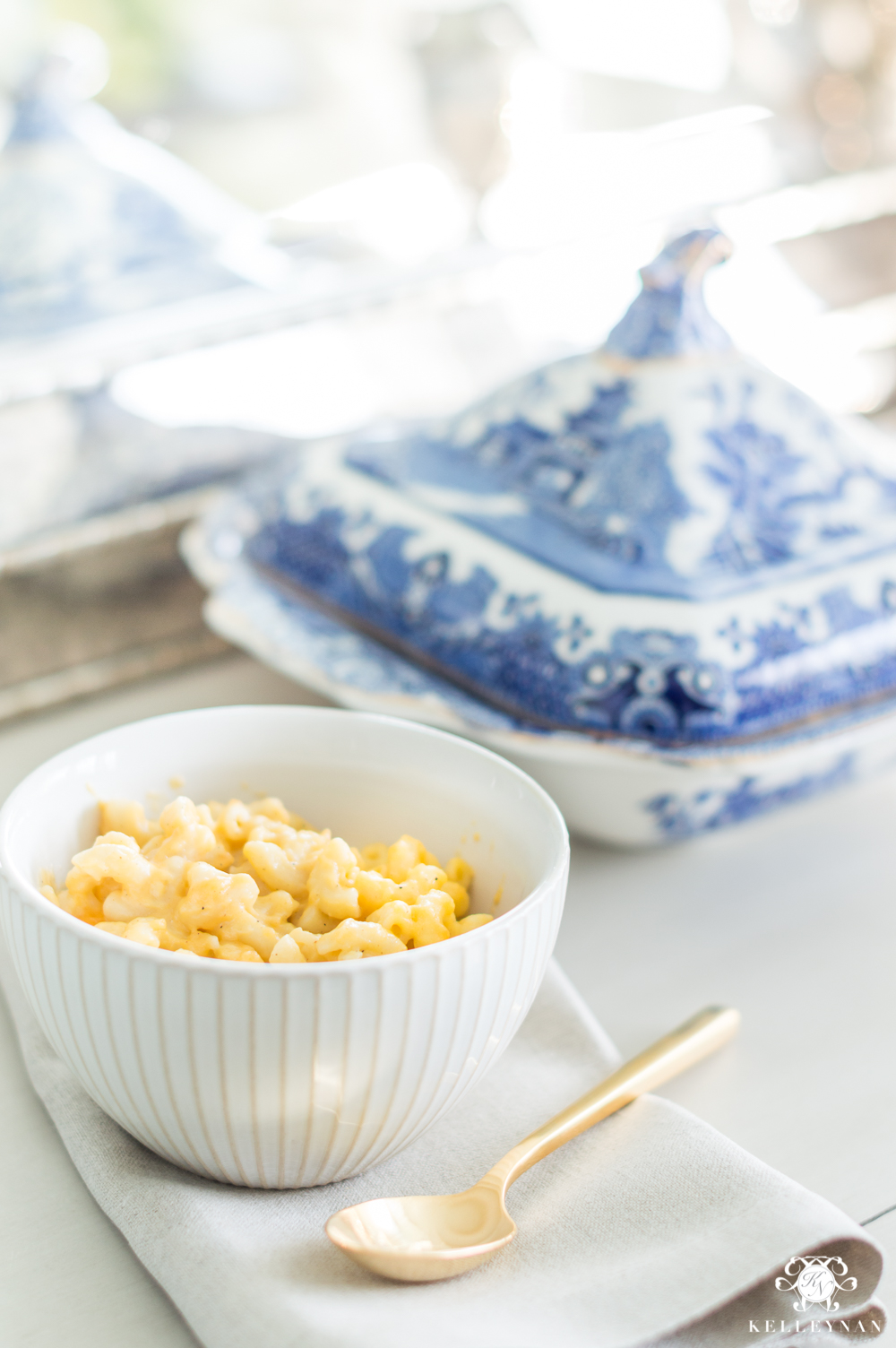 ---
SCROLL & TAP TO SHOP

---
3. GLASSWARE
If you are limited on space or have no reason to have the endless collection of glasses for every. single. beverage. ever made, stemless glasses are the perfect, universal drinkware for water AND wine. If you have the space and $ beyond a collection of stemless, you can start with six standard white wine glasses and six standard red.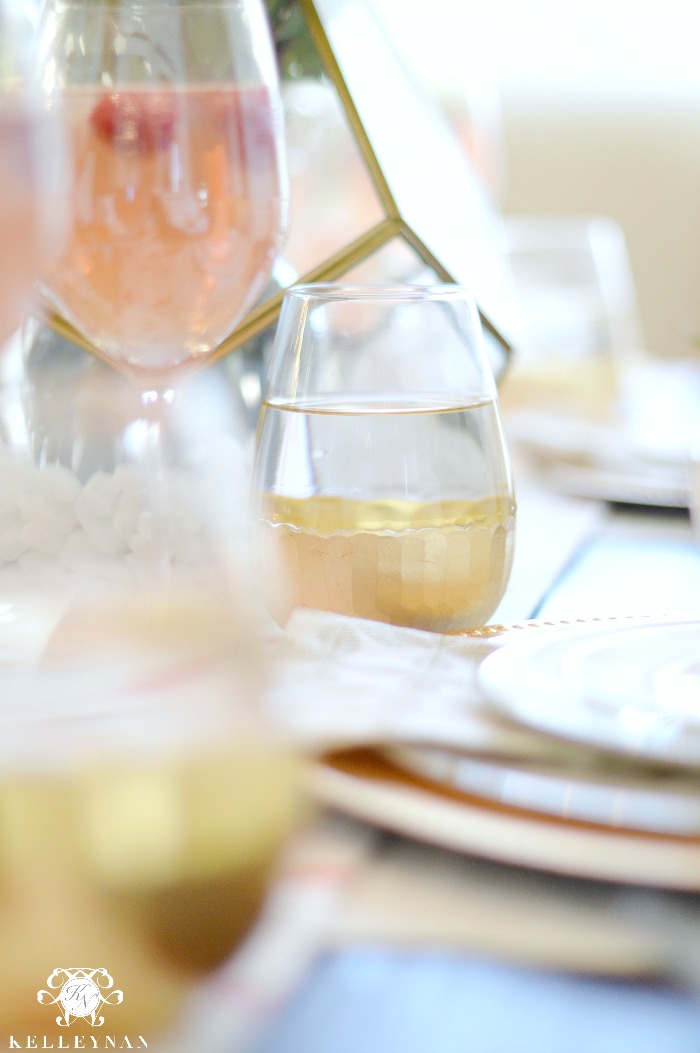 ---
TAP TO SHOP
*set of 12 for $20*

---
4. ONE VERSATILE VESSEL FOR A CENTERPIECE
You don't have to have 87 vases to create pretty centerpieces. Actually, you don't have to have a vase at all. Some of my favorite arrangements come from other vessels that serve double duty throughout my home. (You can catch my post on floral vessels HERE.) Think of a timeless, universal piece that can offer more than one use- one of my all time favorite centerpiece vessels is this soup tureen. I use it for serving and keep it on display when it's not in use.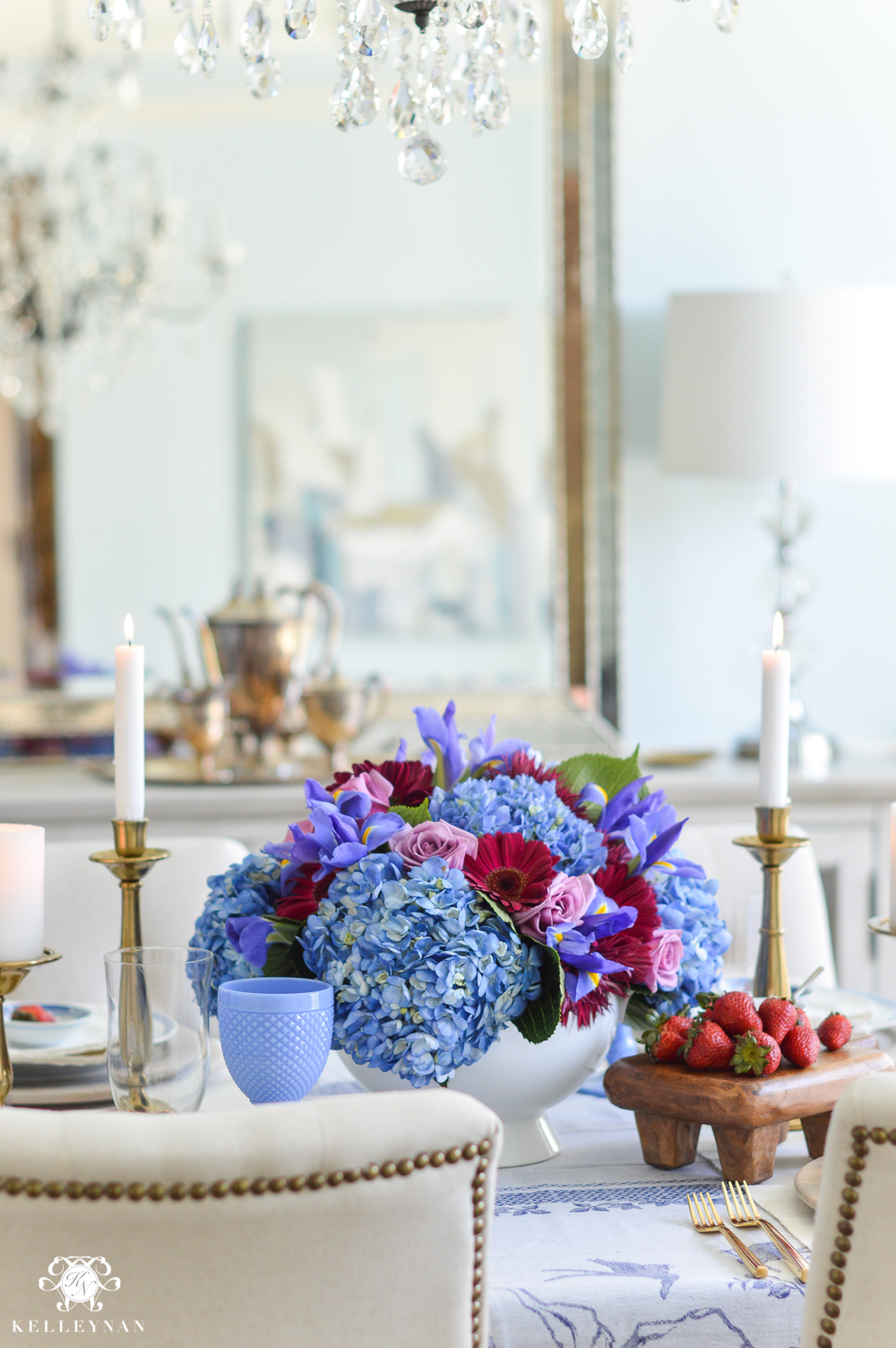 ---
TAP TO SHOP

---
5. ICE BUCKET
More than a beverage trough or champagne chiller, an ice bucket can offer so much more practicality than several standalone pieces. Yes, you can use it as an ice bucket, but you can also use it to chill beverages (or even as a centerpiece, as described above).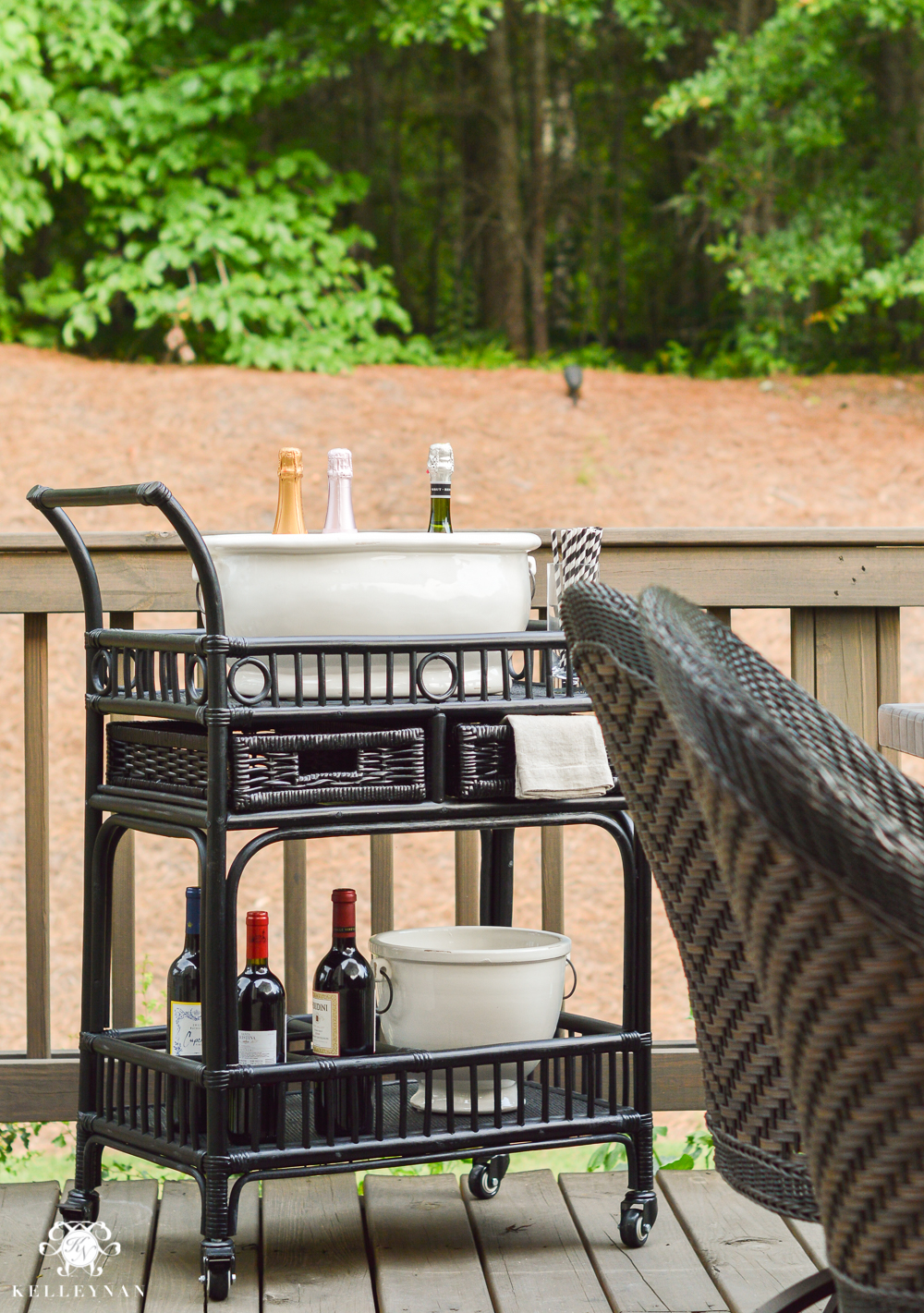 ---
SCROLL & TAP TO SHOP

---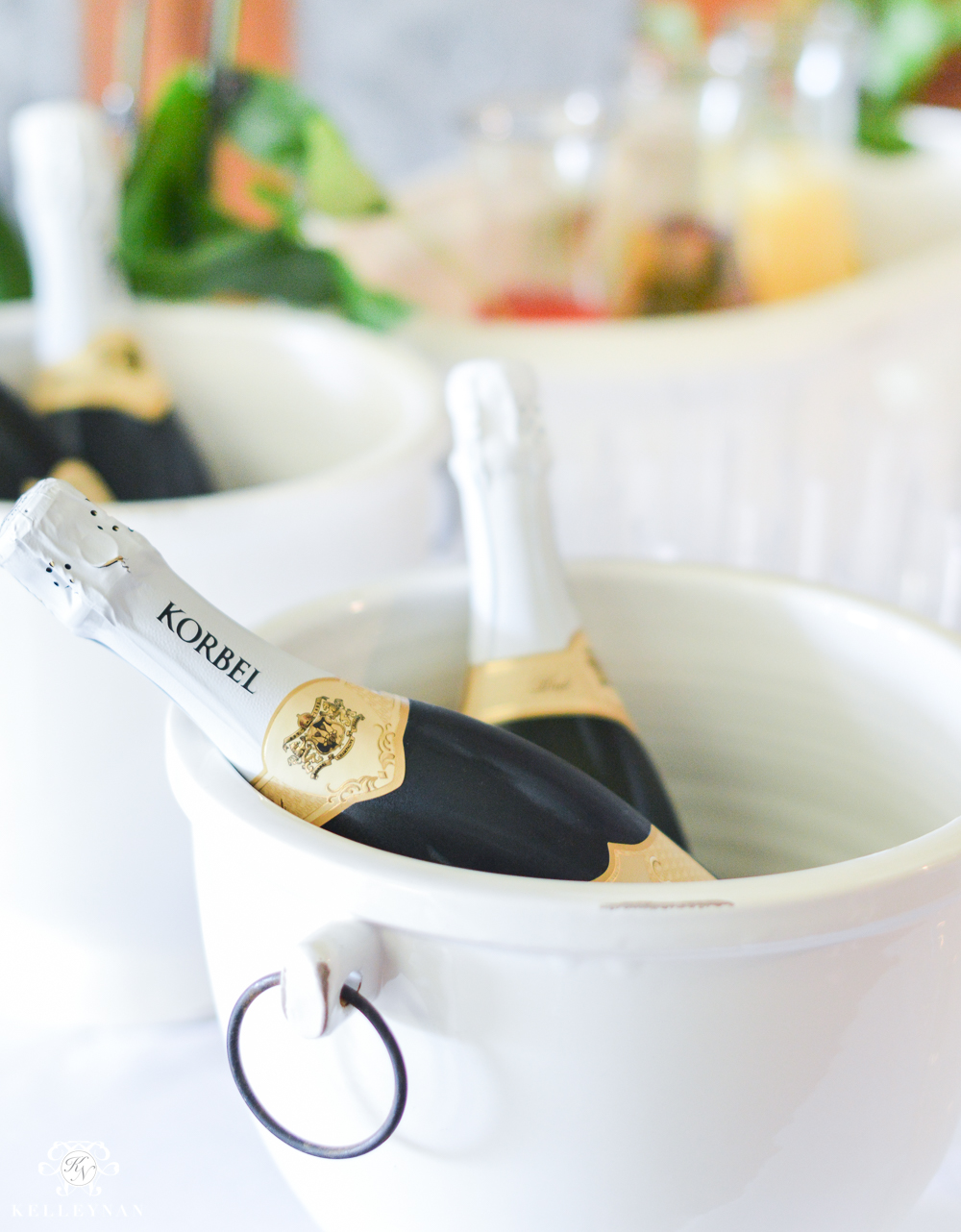 6. BOTTLE OPENER
You probably already have one but if not, get one asap. Between wine and beer, chances of not having to use one while guests are over are slim.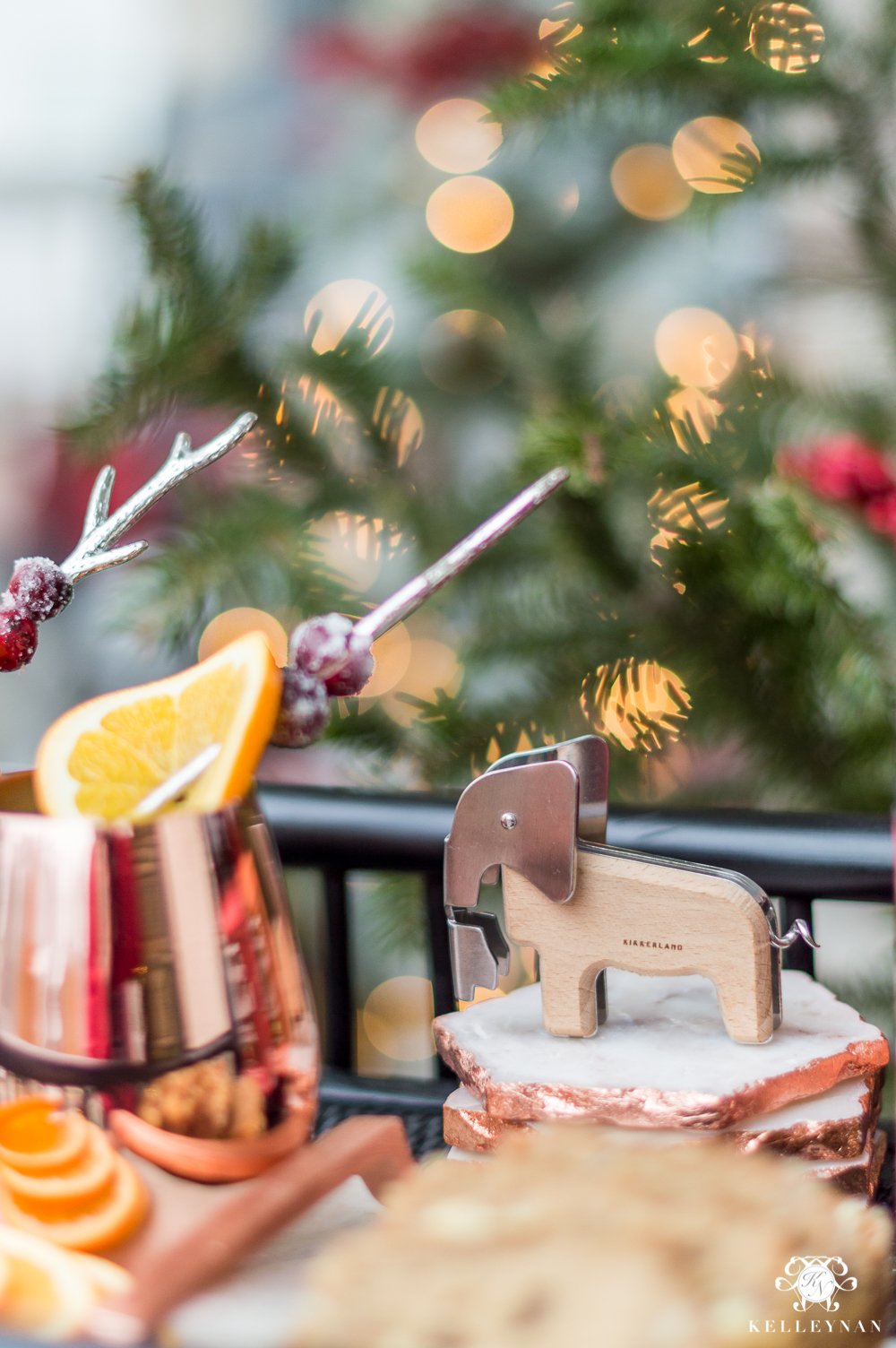 ---
TAP TO SHOP

---
7. LIDDED JUG/CARAFE
Unlike pitchers, an inexpensive glass carafe is more than a one-trick pony. You can store beverages in the refrigerator for every-day use, but also bring them out for entertaining to fill water glasses, mix sangrias/punch, or use for wine.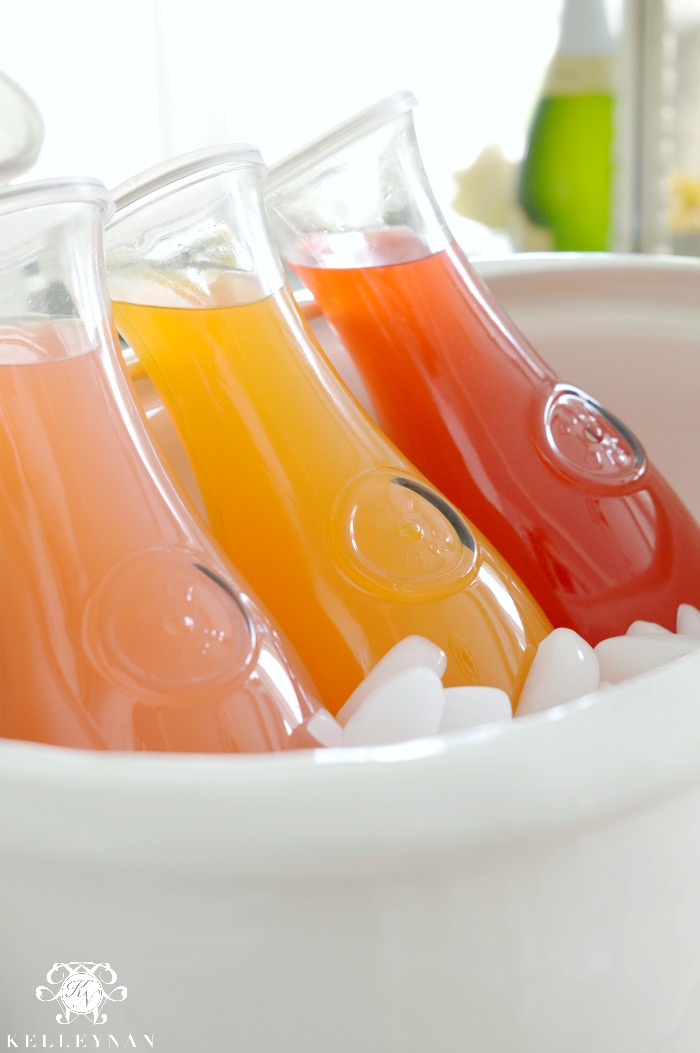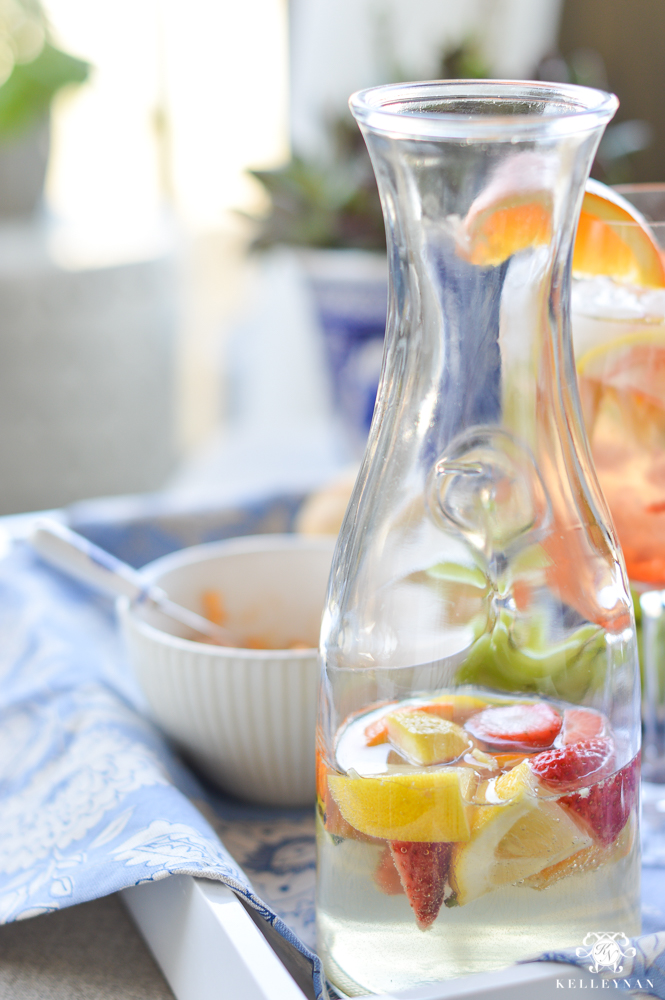 ---
TAP TO SHOP

---
8. SERVING PLATTER
From the Thanksgiving turkey, to burgers at a backyard barbeque, to mini sandwiches and vegetable trays, invest in a large platter. I promise you will use it often.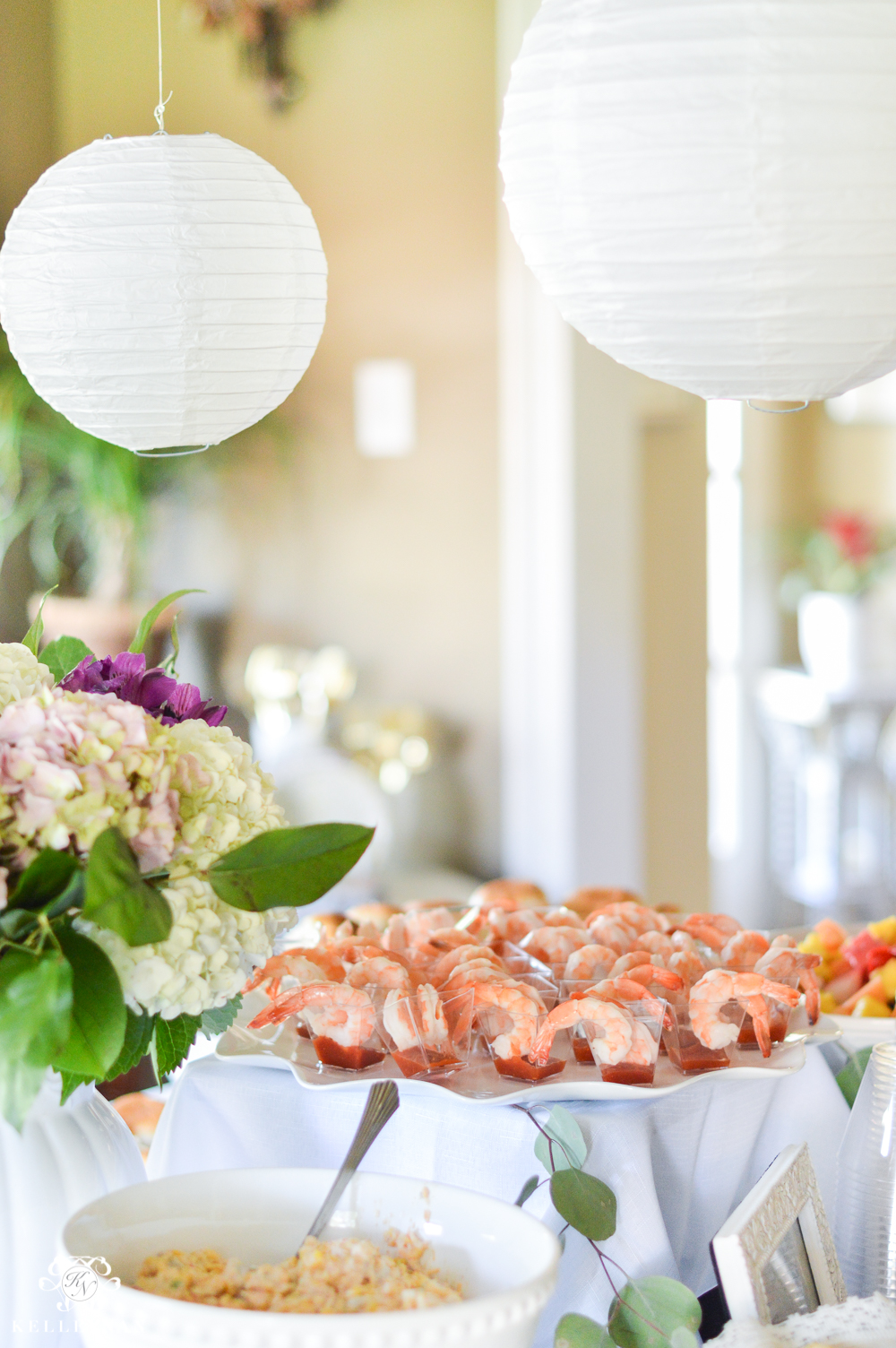 ---
SCROLL & TAP TO SHOP MY PLATTERS

---
9. FLATWARE
Set a goal of 10-12 place settings worth of the same, uniform flatware sets. I love my gold flatware but if you are only going to have one set, go for the silver to stand the test of time. Trendy is fun but while you are building up your staples, stick to the classics.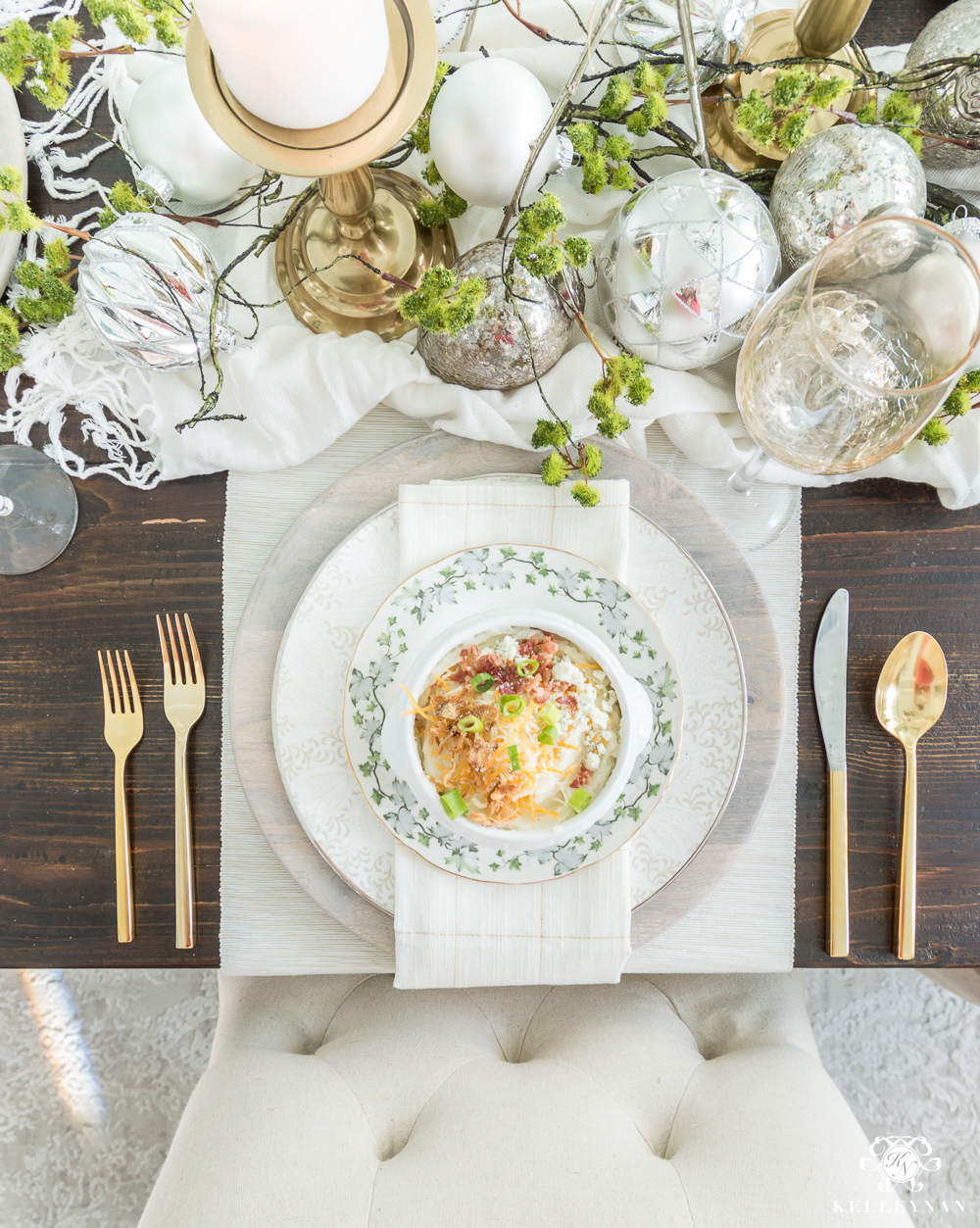 ---
SCROLL & TAP TO SHOP

---
10. CORNINGWARE FOOD STORAGE
Yes! That Corningware that you've seen for years is an entertaining staple for me. The white is so easy to match and mix with other whiteware, also. Use it for casseroles, dips, heck- you can even use the large round piece as a salad bowl.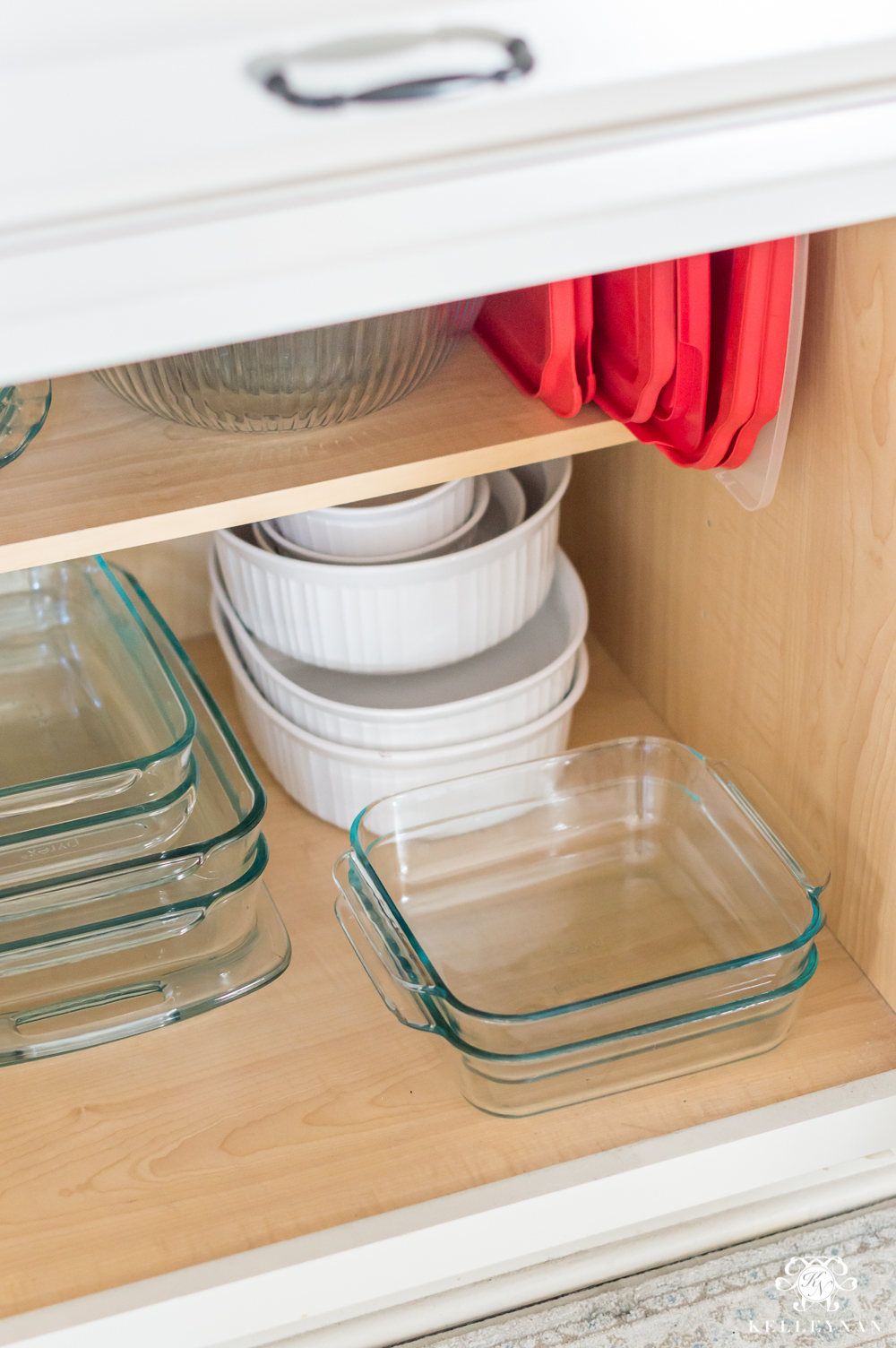 ---
TAP TO SHOP

---
11. PRETTY KITCHEN TOWEL
Have at least one pretty kitchen towel that can function all over the place – from the kitchen to the dining room – it can even serve as a cover for your break basket.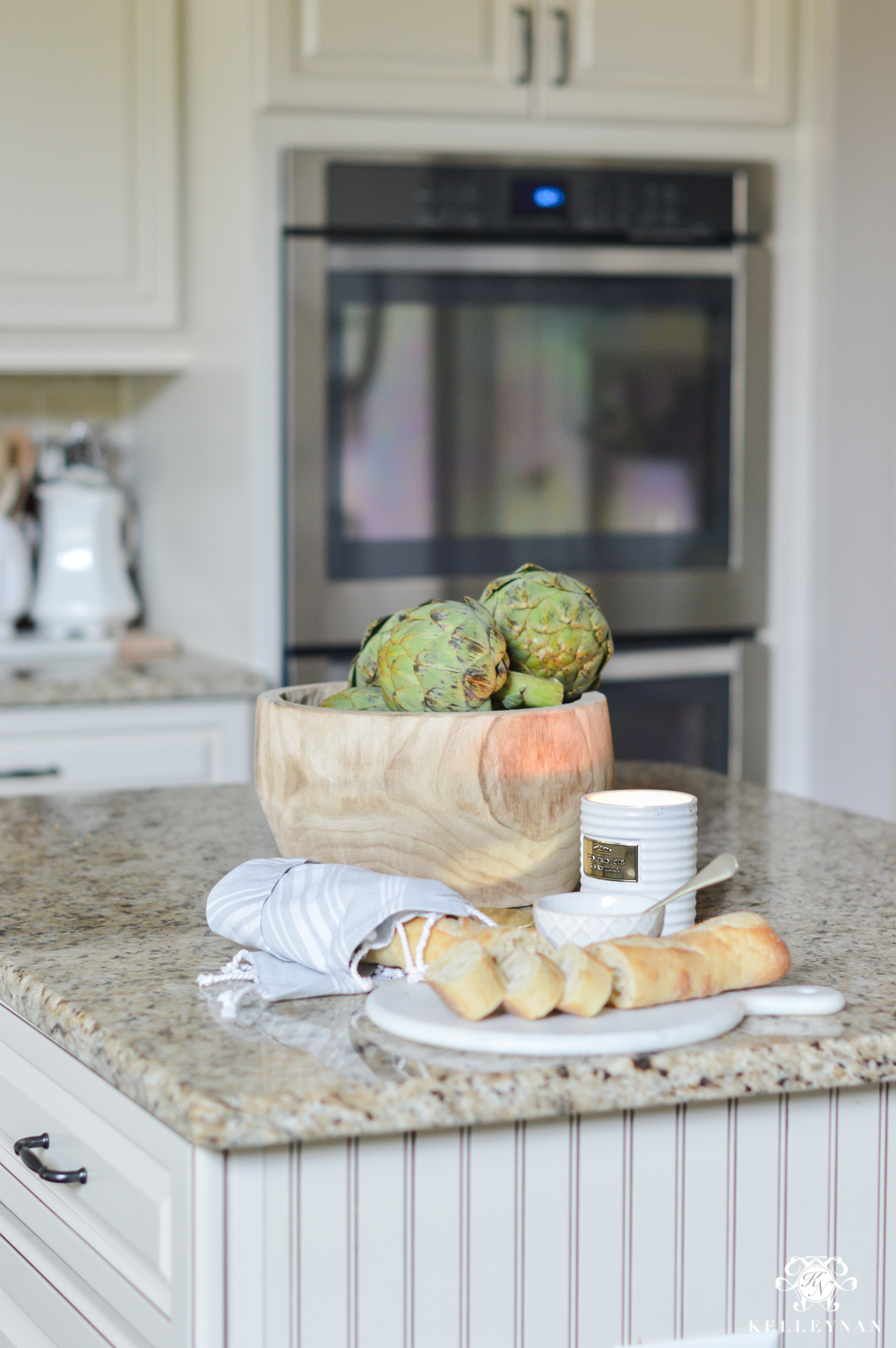 ---
SCROLL & TAP TO SHOP

---
12. A FEW MINI BOWLS
I have more mini bowls in my kitchen than any other single thing – something I learned from my mom. They also stay in use more than any other item in our kitchen. Start with at least one set for dips and condiments, but also for appetizer spreads and to sprinkle little pre-dinner bites throughout your home.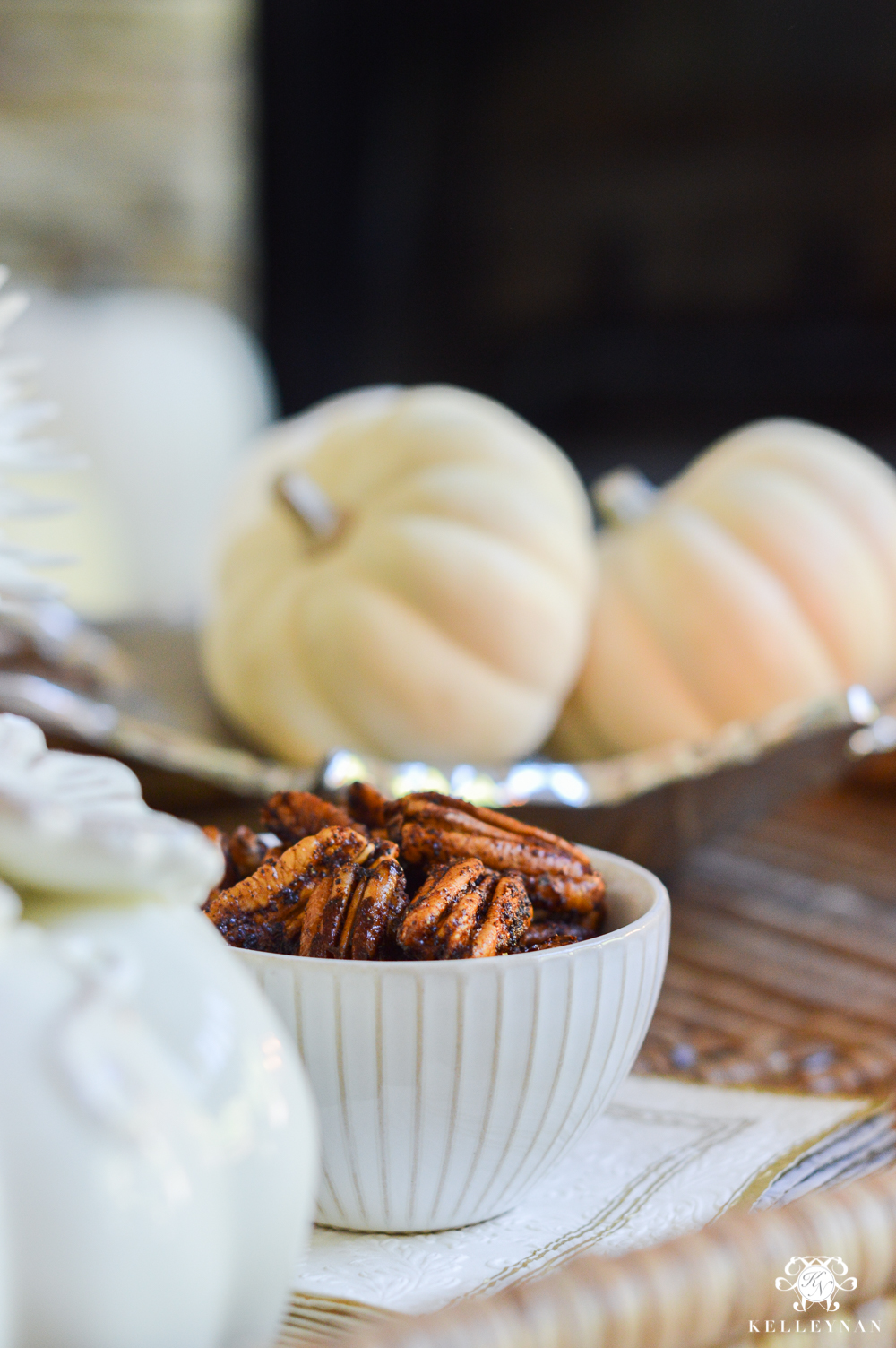 ---
SCROLL & TAP TO SHOP

---
13. APPETIZER/CHEESE BOARD
Even if you aren't big on cheese, one good appetizer board is all you need to serve up a buffet of snacks for your guests. You can bring it out from the most casual, to the most elaborate get-togethers and will use it for crowds, down to two people. (See my appetizer board meal ideas, perfect for two, HERE.)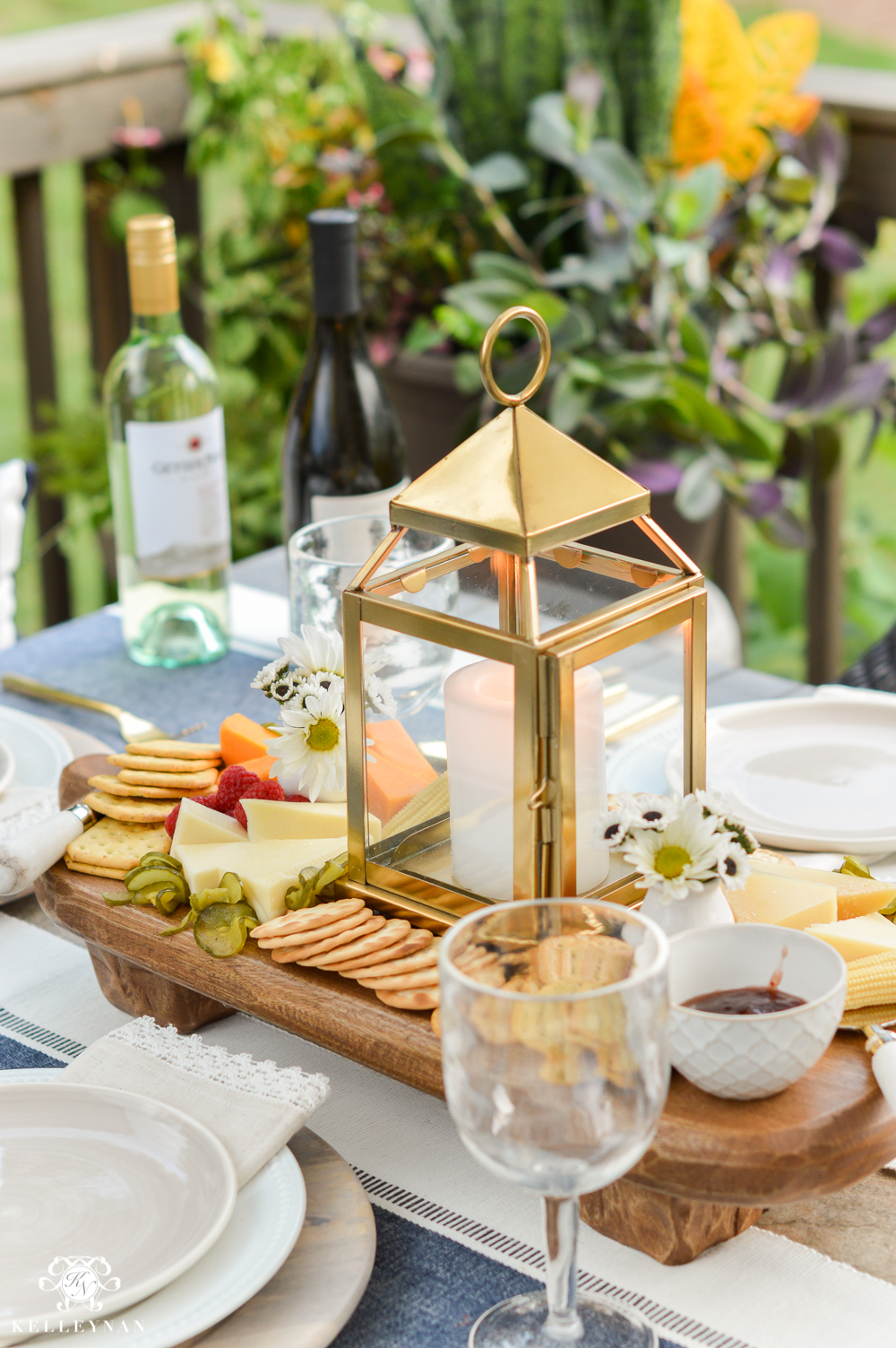 ---
SCROLL & TAP TO SHOP

---
I pull together a LOT of tables and entertaining ideas but if you look for it, you will see that I use a many of the same core pieces throughout each. Creating different flower arrangements and pulling some items throughout your home will help you change up your looks, even while you're working with one set of supplies. Any other key staples for the entertainer? Let me know in the comment section below.