Remember that time I announced a new series, did a post, and then never posted a follow-up? Well, the holidays are behind us and Dining by the Numbers is back! Since it's been a while, I think a refresher is in order. I share a lot of dinner party-esque tables but what about those times where you have a couple of girlfriends over? Or you're dining alone? Or you are looking for something more casual? In this series, I share different themed dining situations based on the number of guests you are entertaining (or as in the first of the series, aren't entertaining). You can check out the first post, Flying Solo, HERE. Each installment will advance in numerical order which means today's feature is Table for Two. Be sure to stick around to the end of the post where I'm sharing my favorite part- three appetizer board meal ideas for an at-home date night.
*Posts on KelleyNan.com may contain affiliate links. See full disclosure HERE*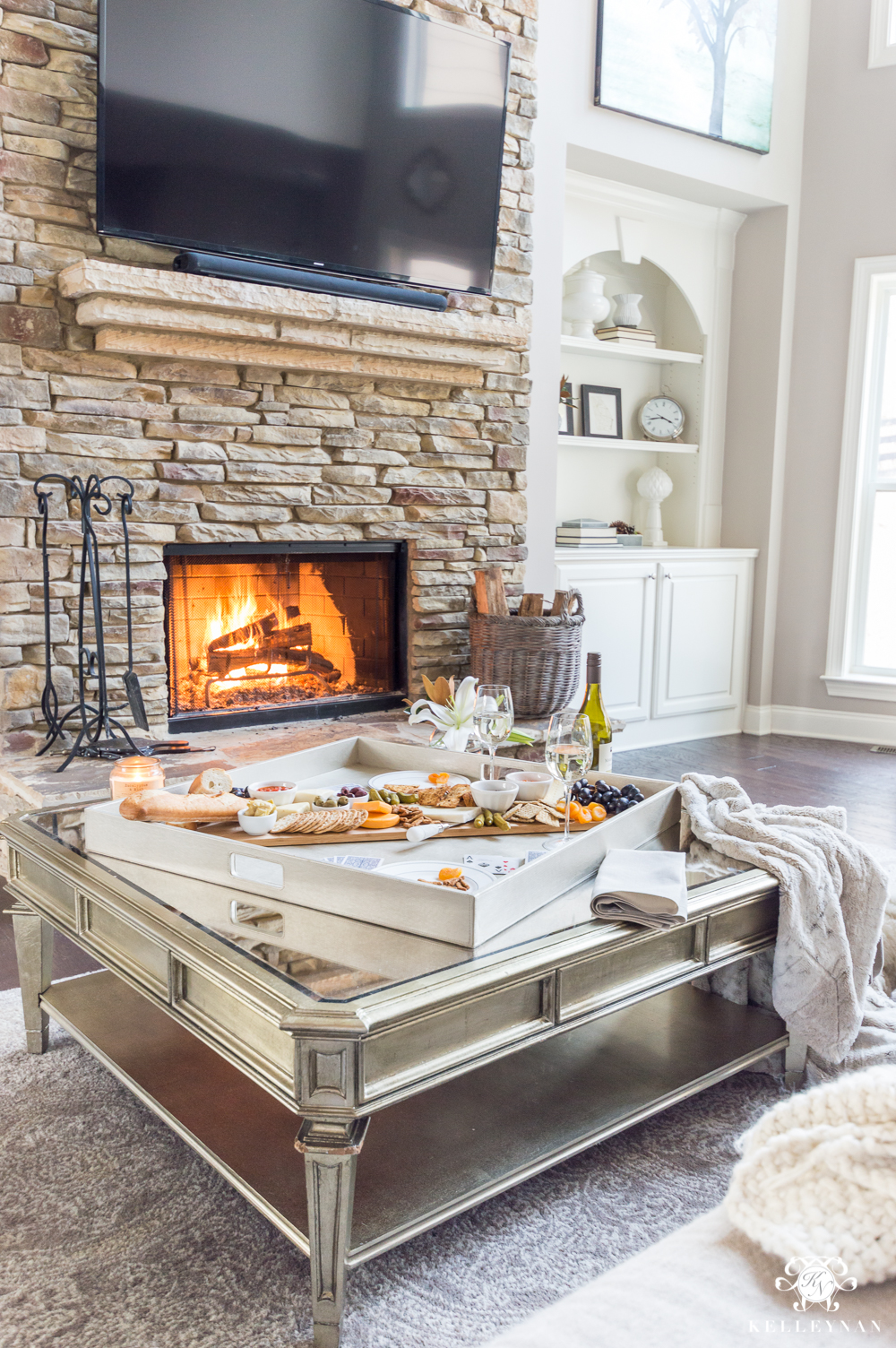 Dave and I are total homebodies and our date of preference, 100%, is relaxing together without leaving the house. Especially on Friday nights, after a long week of working, we don't want to head back out into the world; it's also our night off from cooking. Sometimes we lean on oven pizza but our typical go-to is pulling together leftovers or assembling a bunch of snacks in (you probably guessed it) a "snack around the plate".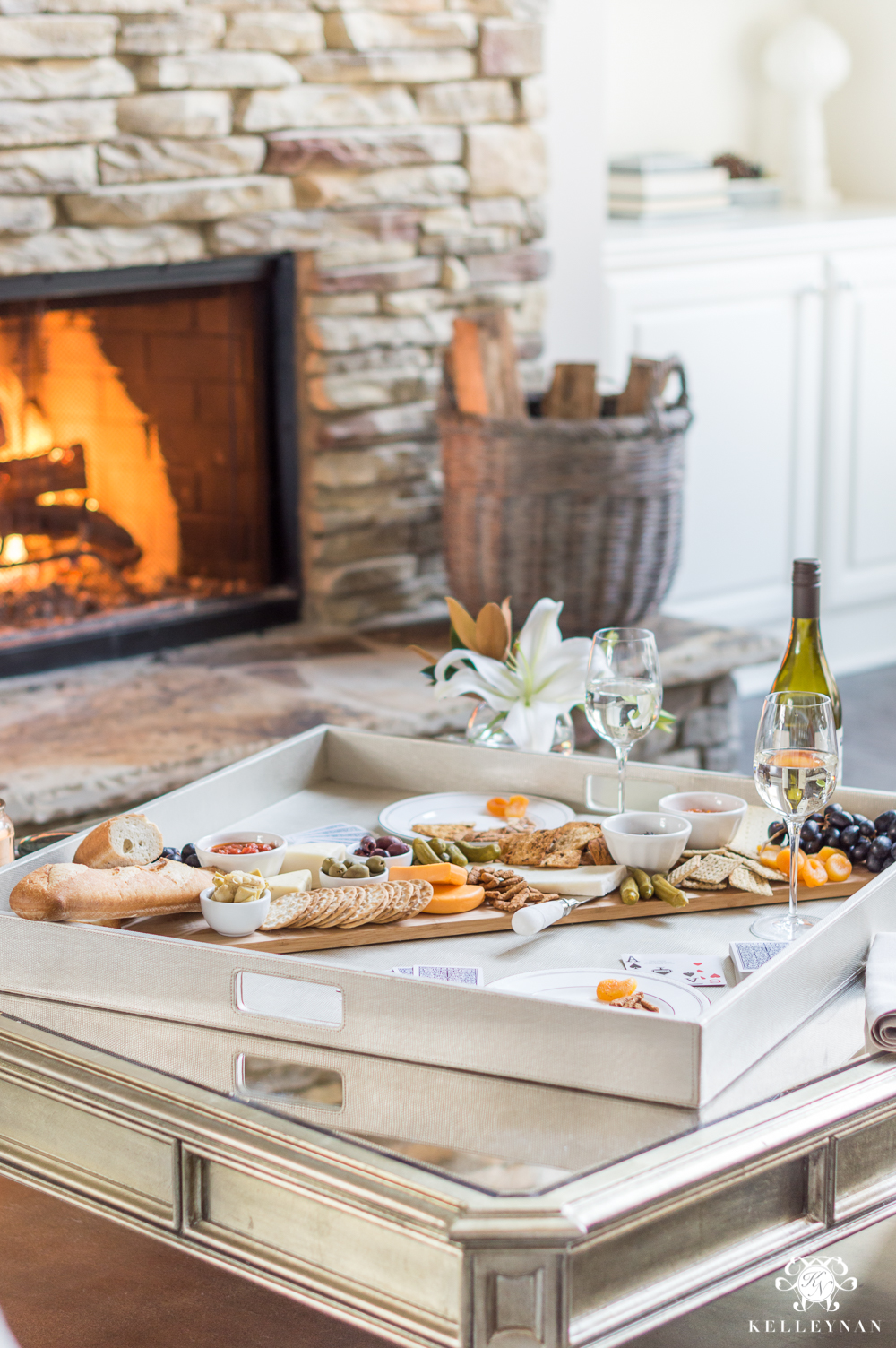 For dinners, we only buy what we need for the week but with me being home the majority of the time, we always keep light snacks and all the fixin's for weekday lunch salads on hand. I'll be sharing an updated post on meal planning soon 😉 You don't have to go overboard on keeping things in-stock (that let's face it, will lead to a lot of waste) to whip up easy tapas-style meals on the weekends. But on those nights that you actually declare "date night at home", it's fun to pull together an easy-prep spread that's a little more than last night's leftovers.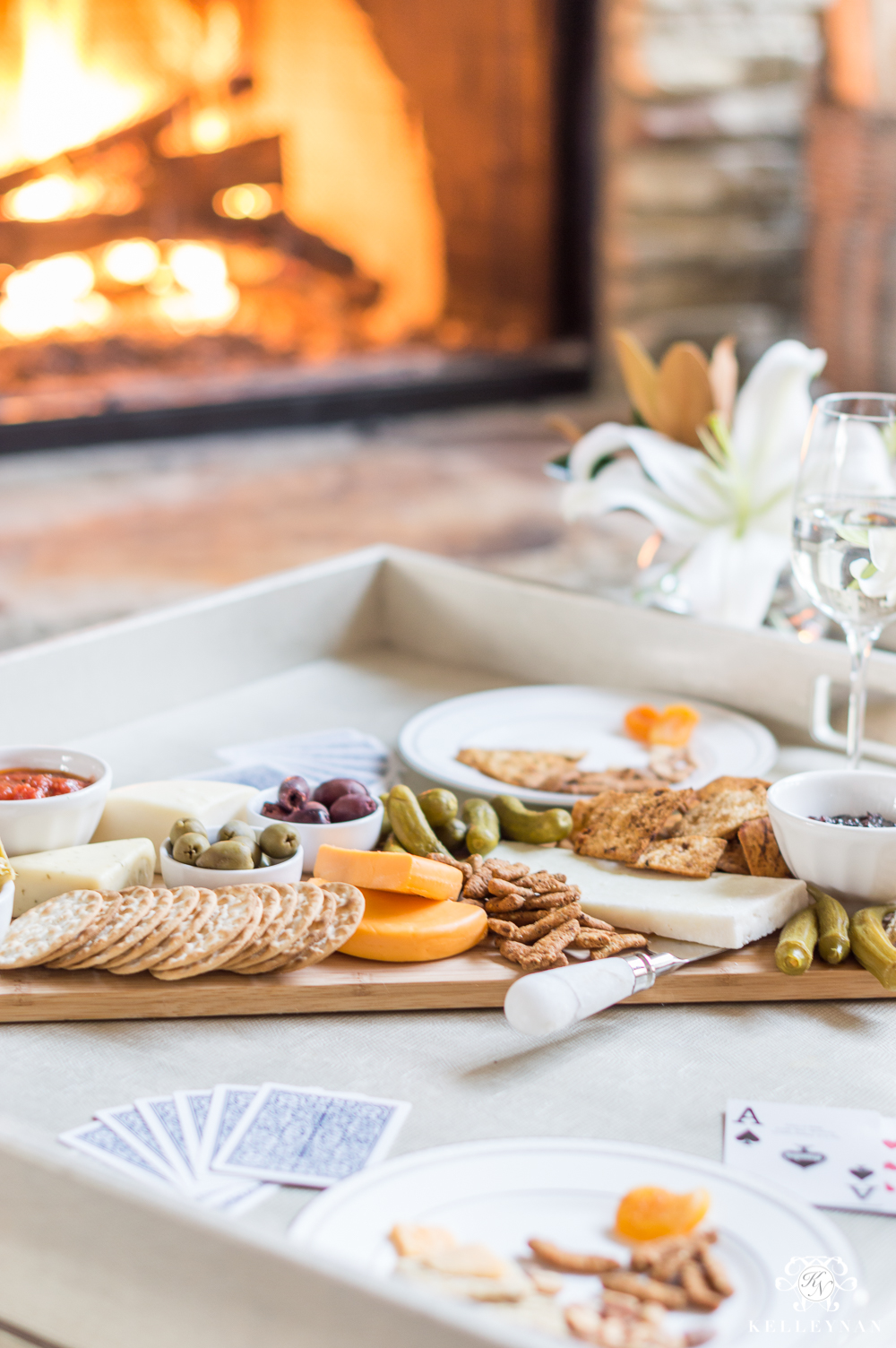 We aren't talking slaving in the kitchen all day, friends. We're all about sticking to that no-cook post-work-week celebration. An easy, but beautiful board of bite-sized favs is totally where it's at. Presentation isn't just for company to enjoy; it helps elevate your own experiences, too. Friends, it may seem silly but this can totally make or break date night. Don't believe me? Think of yourself at home, watching a movie, and eating a fast food burger out of the wrapper. (Hey, these nights totally have their place, too!) Now imagine sitting down and sharing something that's been put together and is as pretty as it is yummy. See what I mean?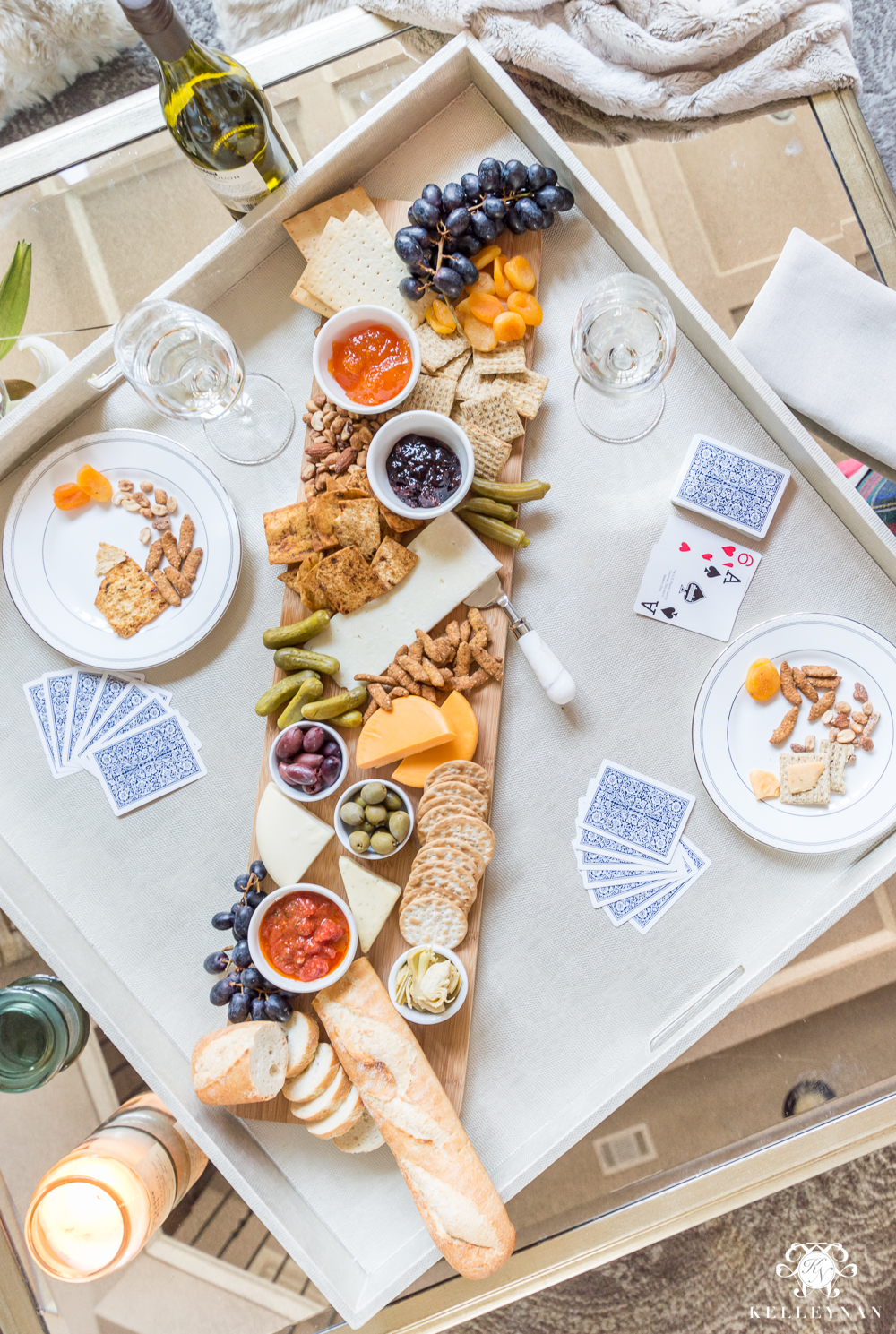 ---
SCROLL & TAP TO SHOP THE LOOK

---
The most important thing is to just come up with a plan and be intentional about your time together. Nothing will zap the special-ness out of your night like getting lazy, scrolling through Netflix for an hour, and ultimately doing nothing except browsing Facebook on your phones. (FYI, we have totally been guilty of this!) Whether you want to start a puzzle, break out the games, or watch a movie, decide before you're in the middle of your date. Plan for it… look forward to it.
Indoor winter picnics are my definition of the double high five emoji.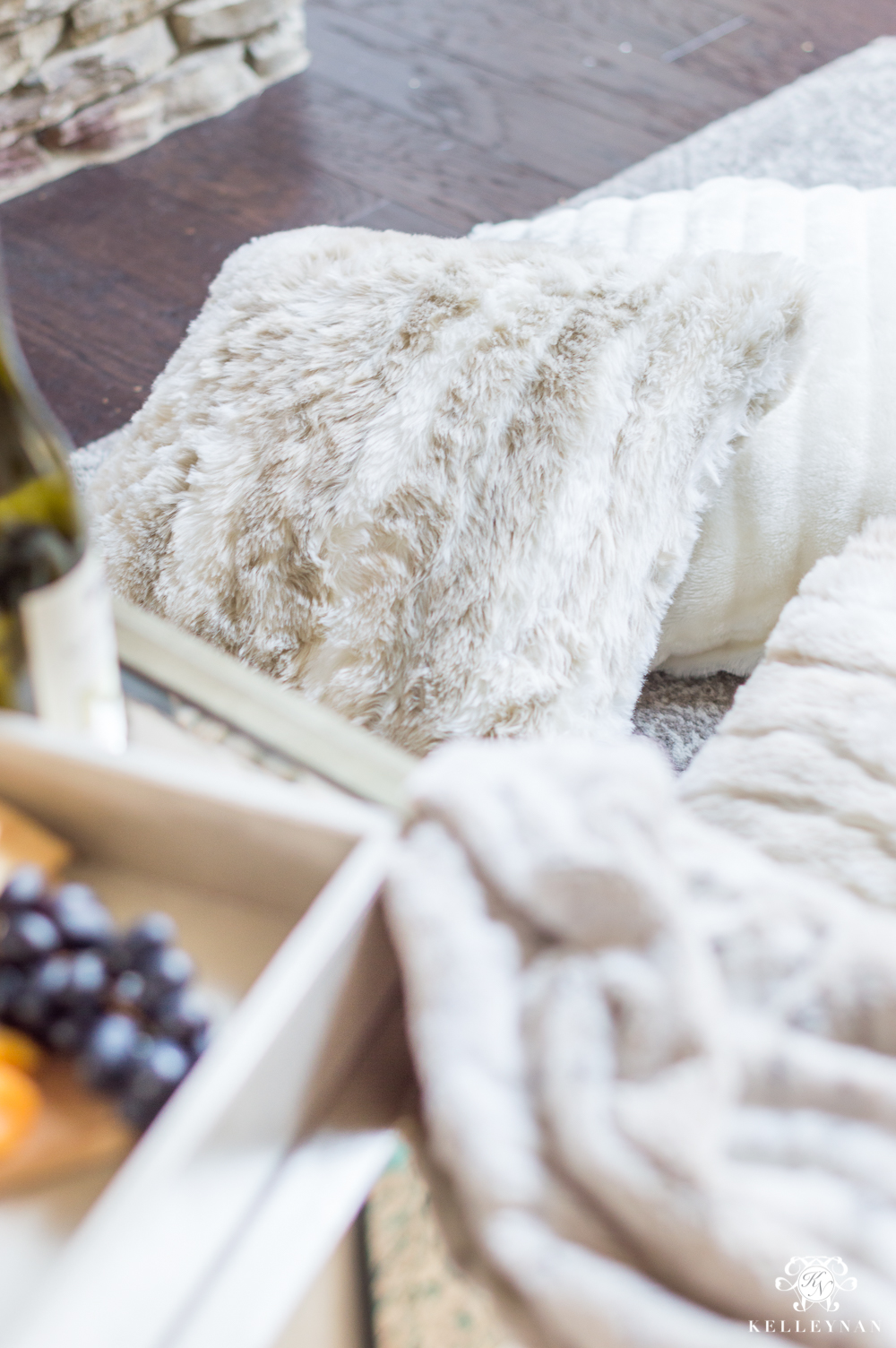 If you caught my Instagram stories on NYE, you probably saw that we actually had a casualty during our countdown date. We were on hour two of the same stack of jumbo jenga (see one similar to ours HERE) when the tower toppled onto our mirrored coffee table. You. Guys. Totalled. In the meantime, I'm thankful for this oversized tray which helps disguise the result of our questionable judgement.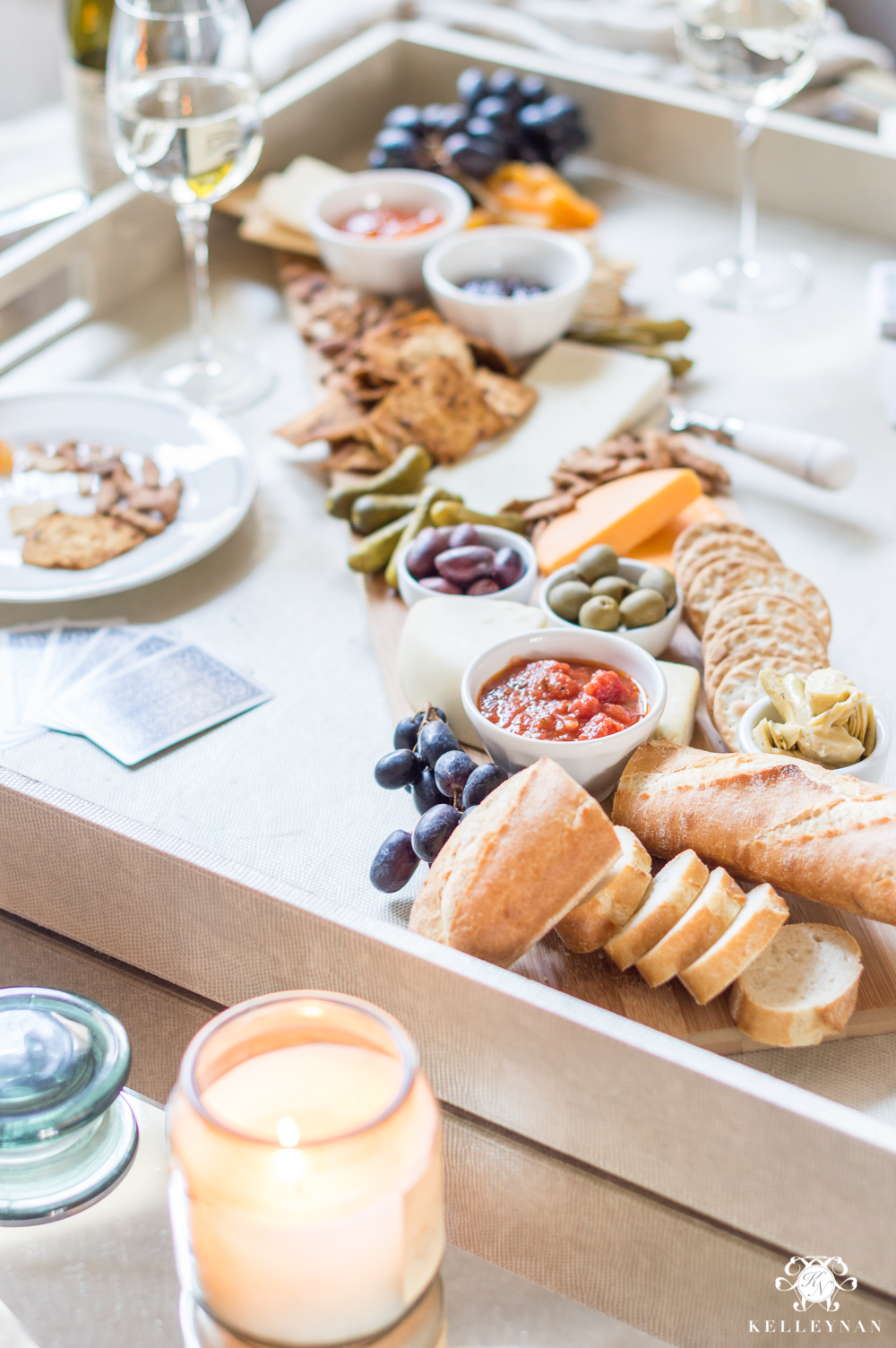 I'm not sure whose idea it was to construct a tower of wooden blocks next to an expensive piece of glass, with the goal of ultimately toppling them over. Can we blame this one on Dave? haha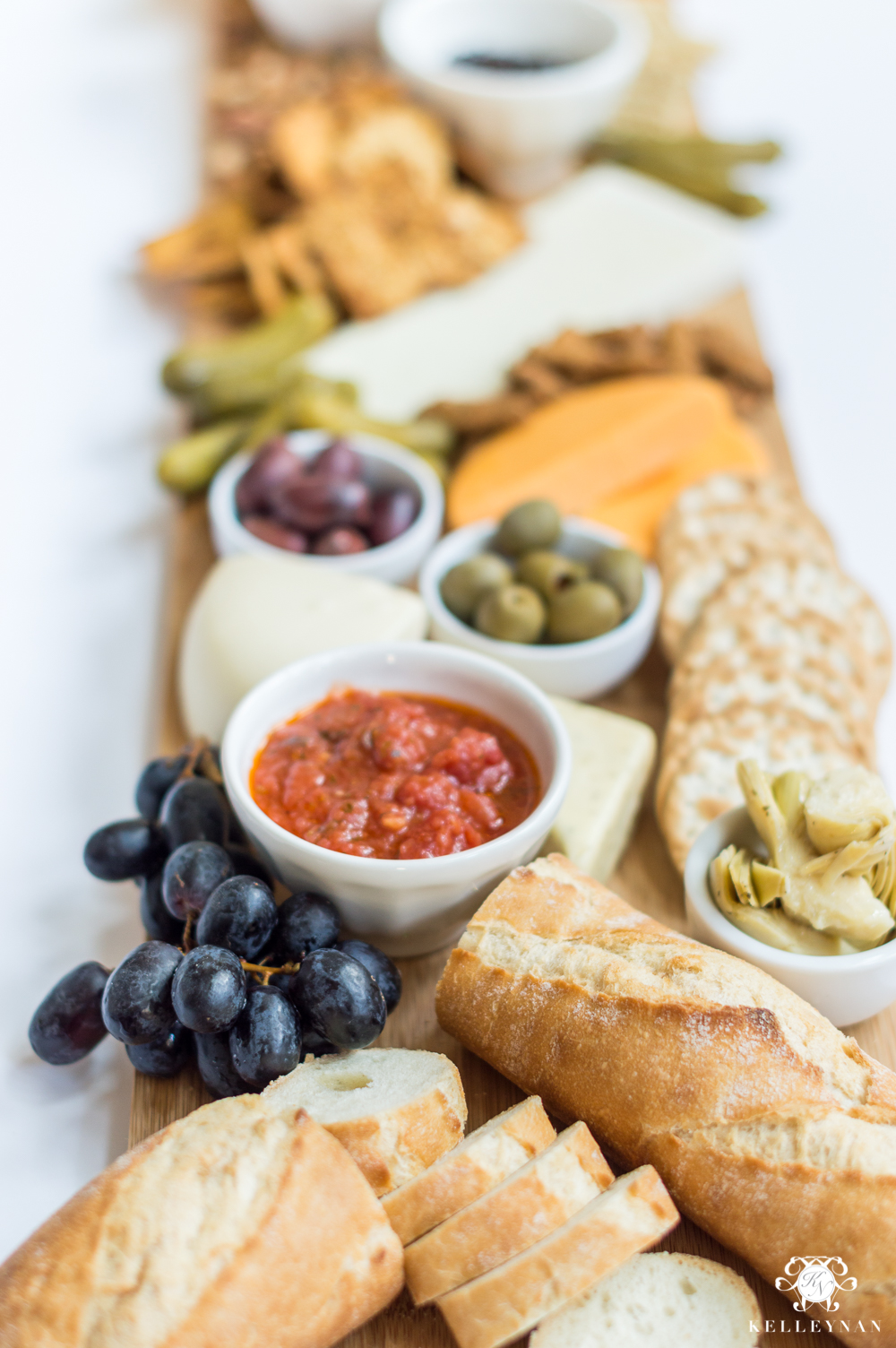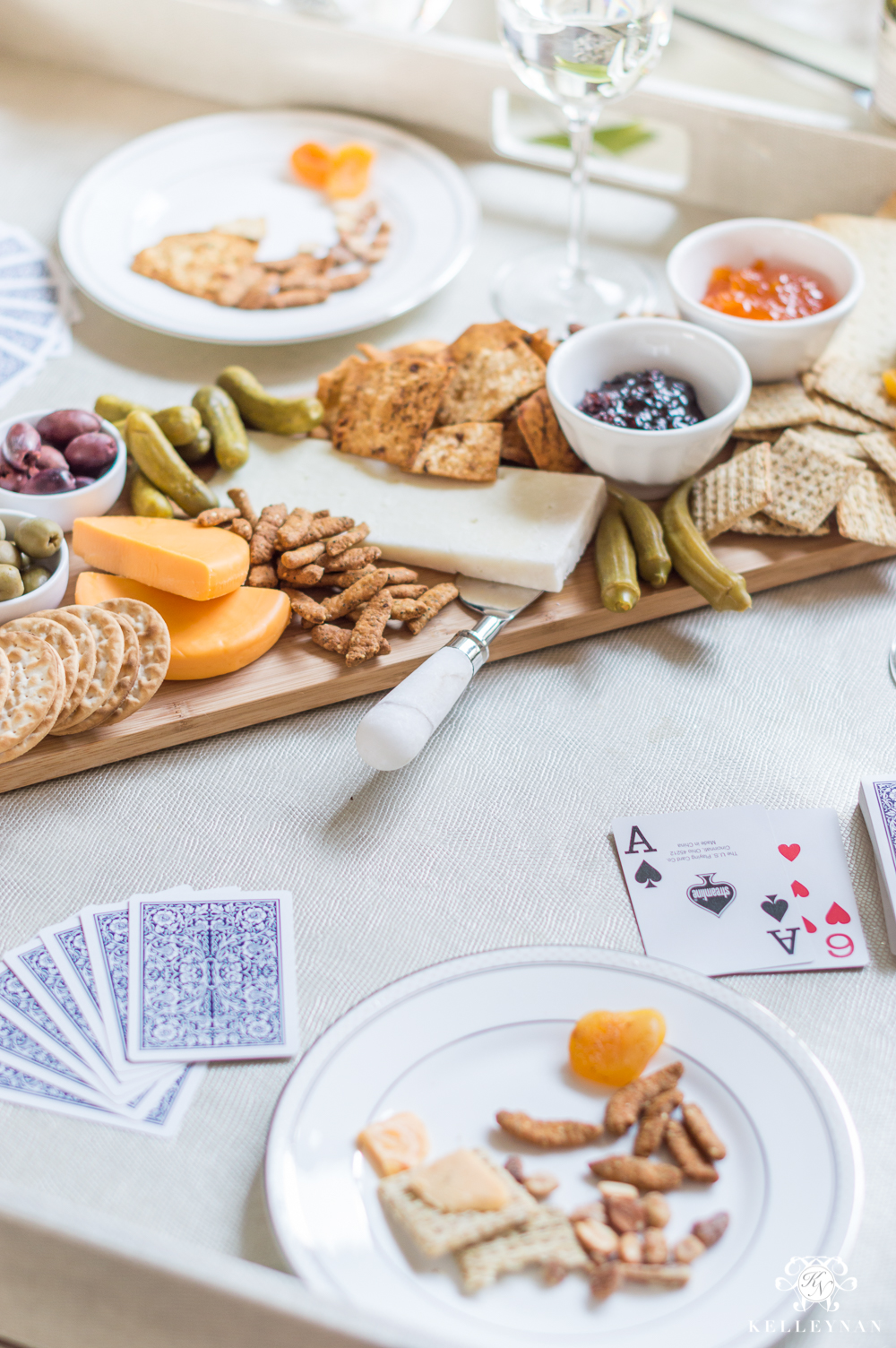 When you're deciding what to pull together, you can absolutely look to your fridge and pantry for inspiration and base your menu off of some things you already have on hand. If you're stumped, here are three favorite appetizer board meal ideas.
THE TRADITIONAL
This classic cheese board is always a winner. Dave doesn't care much for wine but one afternoon a few years ago, I took him to a few wineries and he loved it. It was all about the experience… snacking on cheese and cocktail apps as we paired and tasted our way through the north Georgia mountains. It even made him love wine during the experience. Since then, he is all about appetizer-style tasting dinners over drinks. (You can absolutely turn this cheese board into a charcuterie board but I don't eat smoked/deli meats).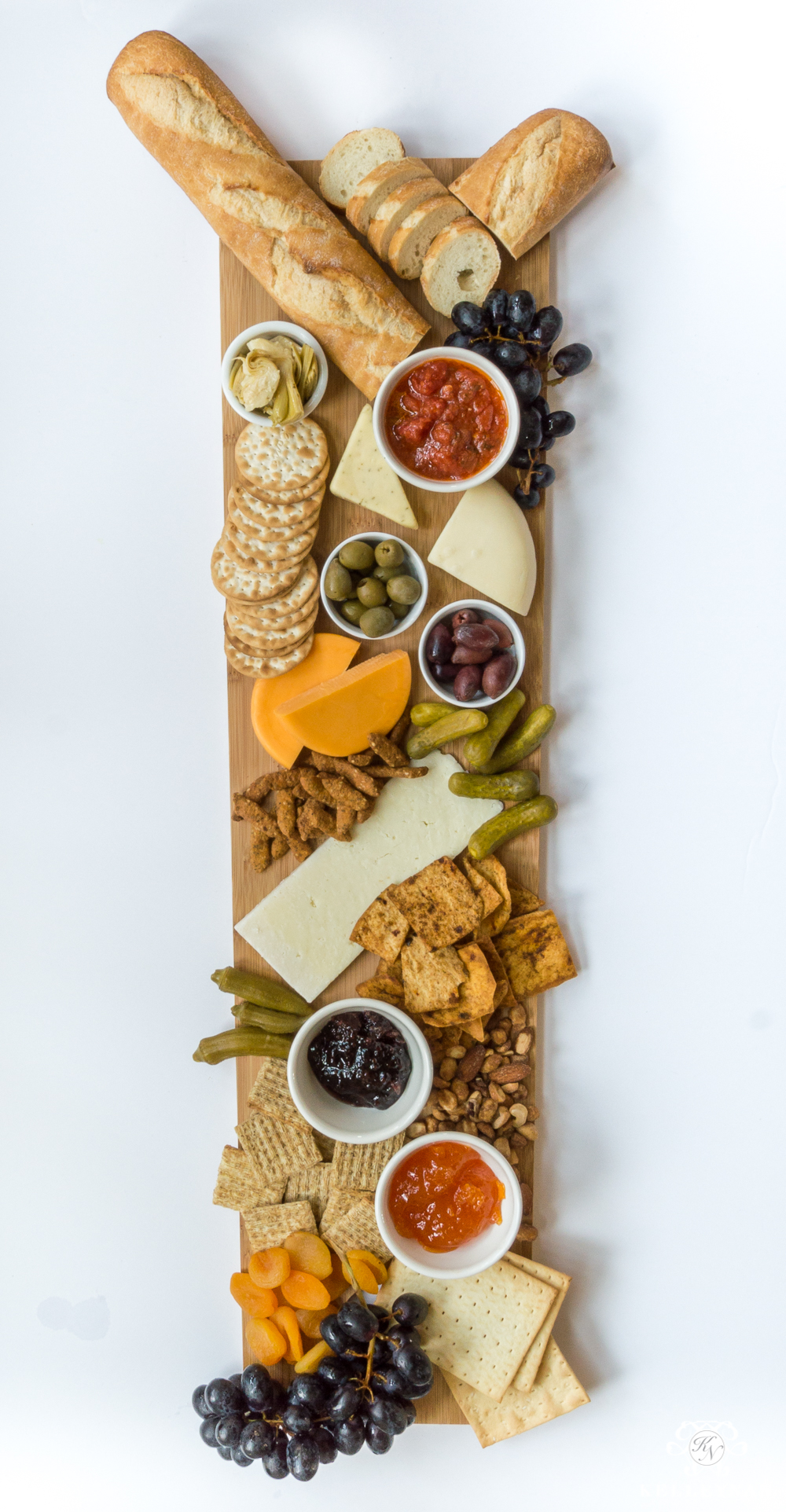 THE TEX-MEX
Chips, dips, and all the accompaniments, pull together a southwestern board to dress your own nachos.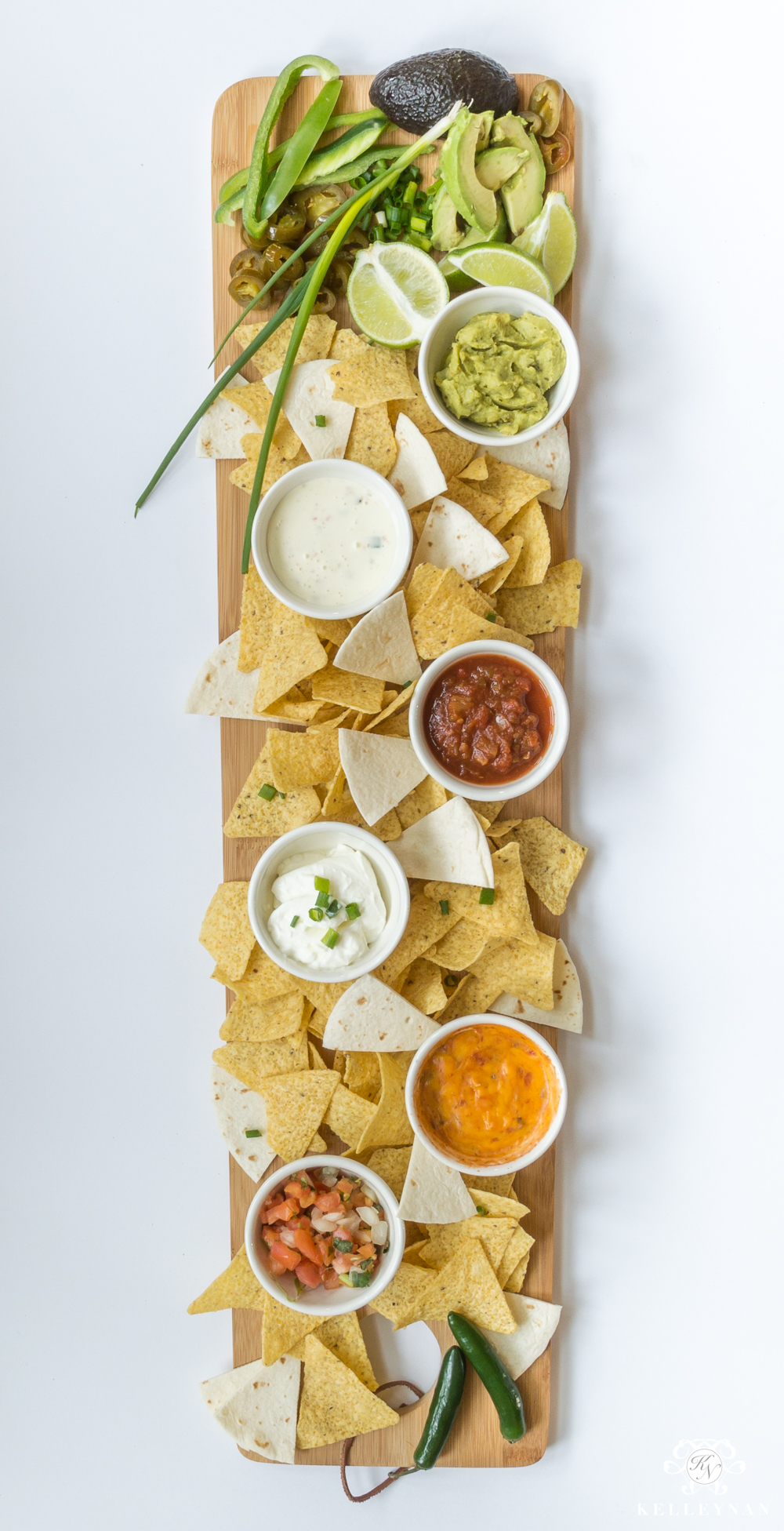 THE GARDEN
A guilt-free garden board of crudites is perfect if you are looking to keep date night on the lighter, more refreshing side. Incorporate any leftovers into your meal plan for the coming week!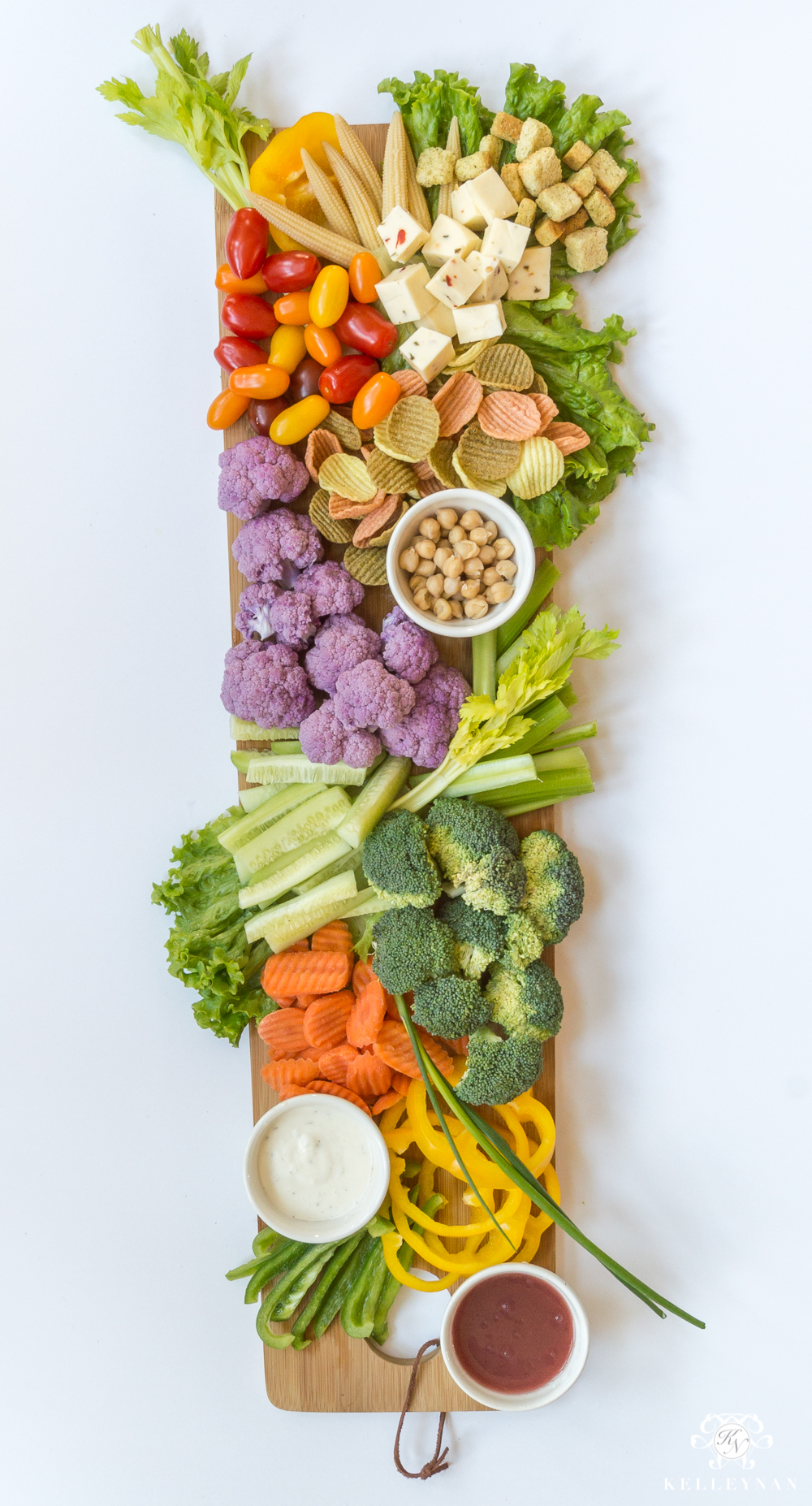 Beyond date night, these are perfect to add to your menu if you are entertaining. Choose one as an app for your guests to graze on or prepare multiple boards to make up the entire spread.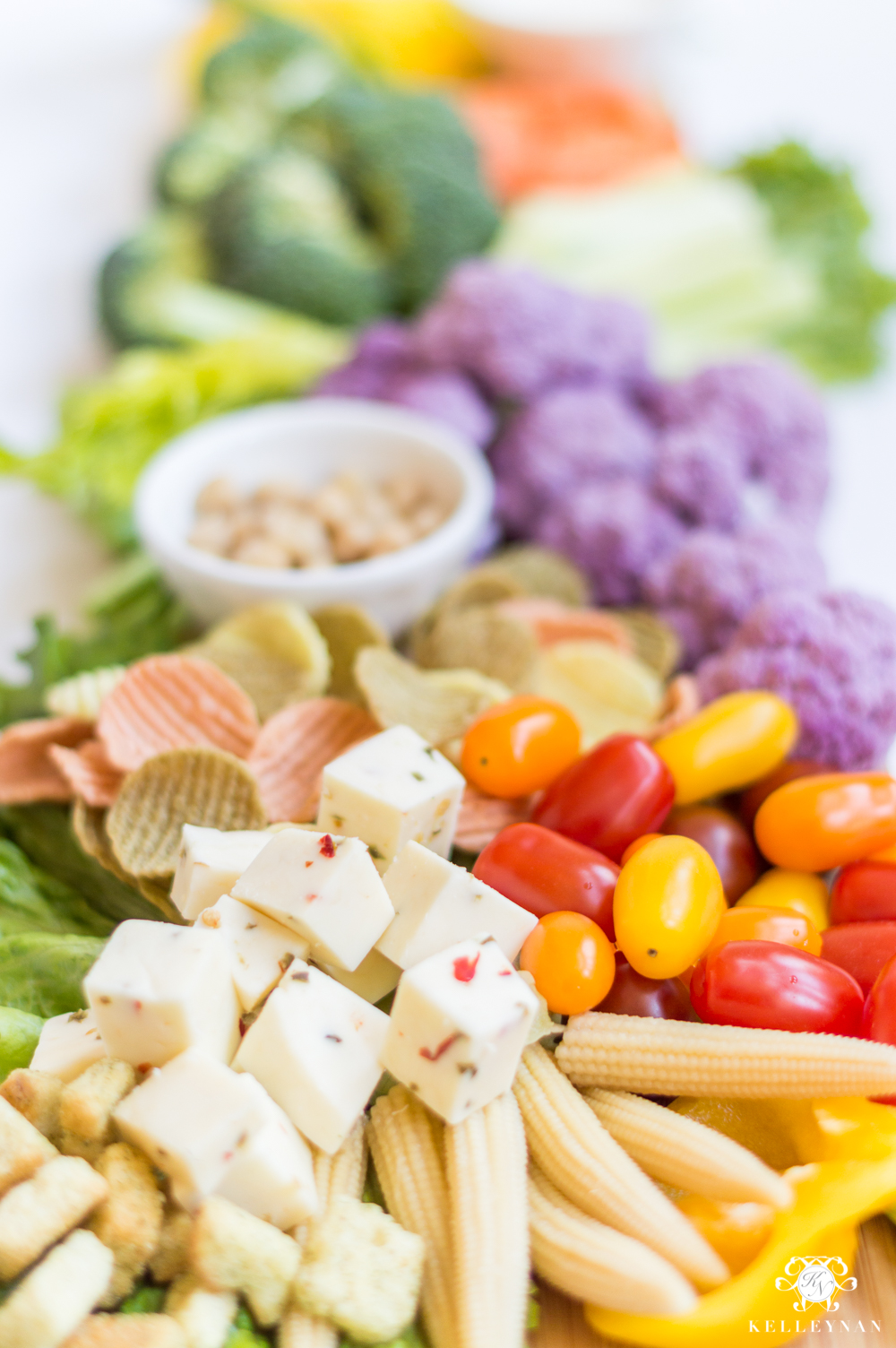 ---
SCROLL & TAP TO SHOP MY FAVORITE BOARDS

---
What is your favorite at-home date? Let me know in the comment section below!