*This post is in collaboration with buybuy BABY; as always, all concept, content, and opinions are my own. Posts on KelleyNan.com may contain affiliate links. Click HERE for full disclosure.*
---
Researching, learning, and trying to figure out all the aspects of the adoption process doesn't happen overnight. For the first few months, it's how we allocated all of our time. But, it wasn't until after I felt like I was starting to find my footing a little bit, that I realized our journey would be a multi-part learning experience. While the adoption and family planning aspect was priority number one, at some point, there would be an actual baby and we would need to be at least somewhat prepared with the basics. From what I've heard, all the baby stuff can feel overwhelming to anyone but trying to balance both (adoption and actual baby prep) has been intimidating. I won't sugarcoat it — we are decades past babysitting, preparing to be first time parents, and aren't exactly experienced. I'm really relying on those "instincts" they talk about to kick in 😉
As much as I've read, Googled, and researched behind the computer though, all of it went out the window as soon as I set foot inside the store. Dave and I walked into buybuy BABY at the beginning of the year and after the initial "OMG- how cute is this??!" wore off, I was left feeling like an overwhelmed dummy who shouldn't be trusted to care for a pet hamster. But, that's why going in store is invaluable to the preparation stage of planning for a baby. While I had hit a new level of analysis paralysis back home, confused by all the reviews, suggestions, and opinions combined from websites, Facebook groups, friends, forums and research, I walked into the store and couldn't remember a thing. All I saw was a sea of important looking things, that all looked the same — I thought I needed all of it but didn't know enough to get any of it. I reached out to my friends at buybuy BABY a while ago and am so grateful they offered to help a lost sister (me!) out haha. In this post, you won't find the best xyz, what I'm loving, and newborn baby must-haves. I still don't know any of that from experience.  This is me, hopefully meeting a lot of you where you are, sharing my experience, where I am today, and eight reasons to do yourself a favor and take yourself in store to shop for baby gear.
1. The Gifted Goodies
At buybuy BABY, goodie bags are on hand and changed up regularly. From coupons (good ones!) to samples and full sized products, be sure to ask for one when you create your registry/go in store. I love the good deals but it's also a great way to bring awareness and test out products before committing to full sized purchases. Speaking of registries, THIS is a great list, specific to other hopeful parents parents. Speaking of coupons, make sure to get on their email list (they send coupons regularly).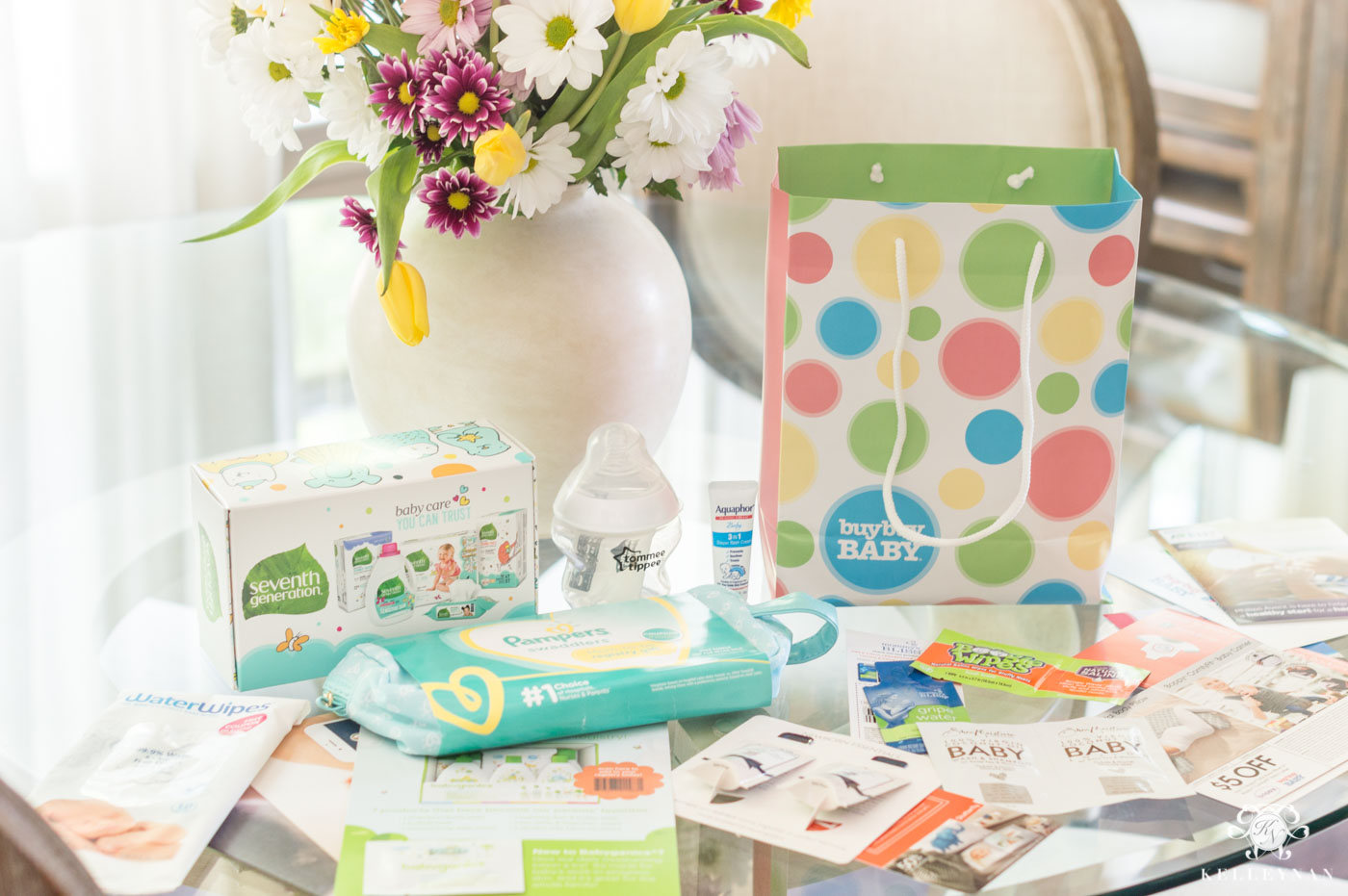 2. A Concierge Service
I've never felt less knowledgeable about anything than the first time I walked into buybuy BABY. They carry everything which is obviously a huge benefit but it can also be overwhelming when you're like me and aren't familiar with anything. I know that setting an appointment and meeting with a specialist is complimentary but after I finished, can 100% confirm it is a service I would have paid serious money for. You can register during this time, too — just call your local store and they'll get  you set up. I also recommend going on a weekday (if possible). I showed up in the morning and met with the store's gear lead — I overwhelmed her with questions as we went from section to section, department to department. Because I had already been in store on my own and wanted to make the most of our time together, no questions were off limits, too simple, or too silly; I asked any and everything. When you don't know something and you own it and ask questions, that's when you'll start learning. So, don't be scared to ask! While I was primarily there for questions regarding bigger products and gear, I even asked questions relating to typical development stages (i.e. "what age do babies start using things like xyz," "when do they outgrow xyz," etc.). Sure you'll have the pediatrician one day and there are classes you can opt into etc. but this is such an easy way to arm yourself with answers for all those random questions.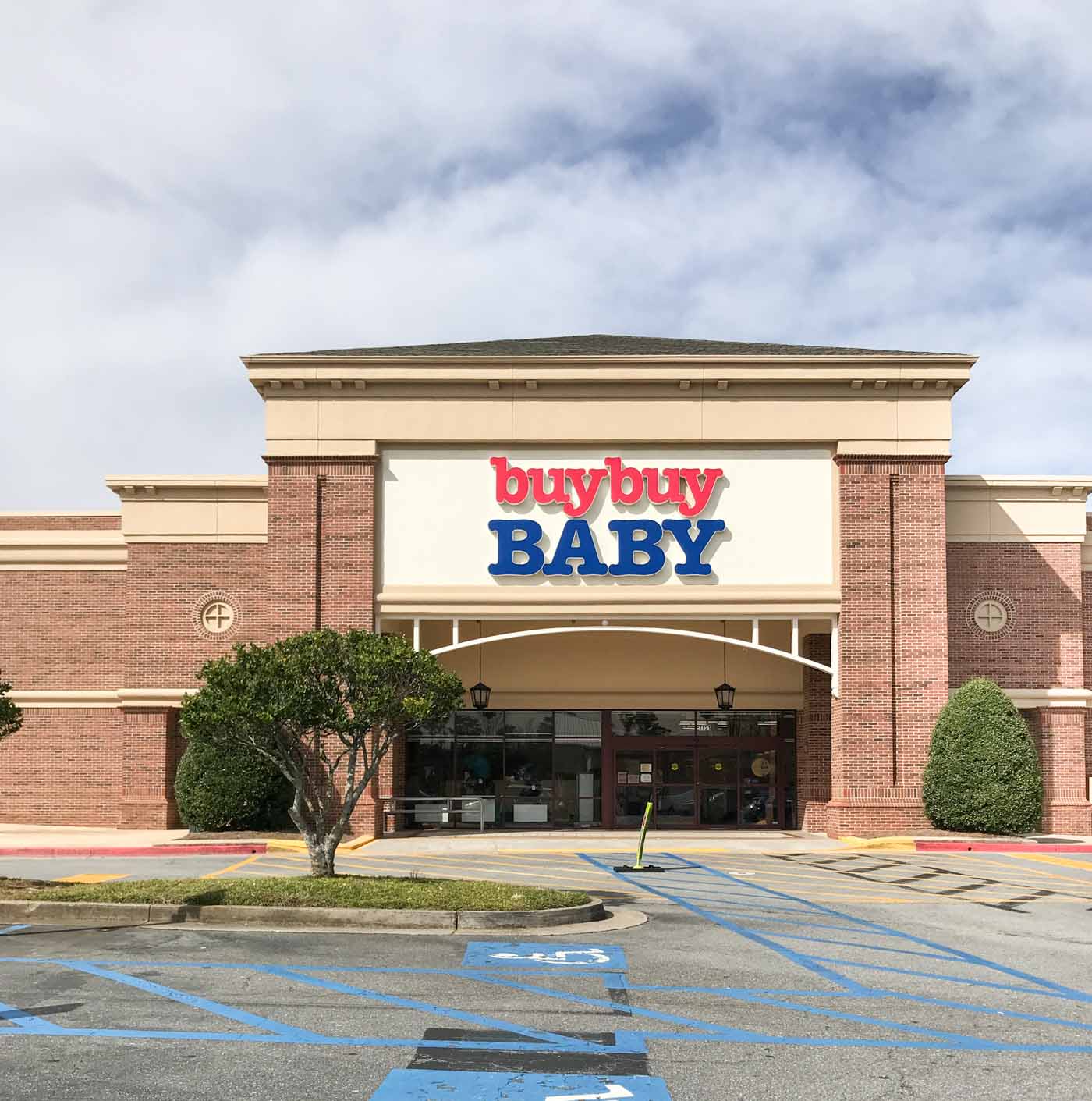 Here's a short clip of me, going through the store with the gear lead to give you a little peek into envisioning how helpful it is to have someone alongside you 😉
3. An Objective Opinion
So, you're planning for a baby and you start asking all your mom friends for their mom opinions and mom experiences. And, you're grateful that they are happy to oblige. But, here's the thing. They each are totally convicted in their experiences/recommendations and they're all different from each other. Well, that's confusing. So, you research and read forums to see if anything has an edge over the other and for every good review, there is also a bad review. I trust my girlfriends to tell me what they swear by and things they thought they needed but never used, but all babies are different (or so I hear). So, how do I prepare enough without over-committing? Sometimes, you just need an objective opinion that will cut through all those voices in your head. Taking a full morning to walk through the store, I asked it all. I gave conflicting opinions, asked why one might say this while another would say that. The specialist I was paired with broke it down and simplified it so much. Instead of sharing one opinion, they are able to offer the feedback from a wider customer base. I still think you should utilize the people around you but also be open to an outside perspective. This is what clarified so much for me! From safety to practicality, the inside scoop on new releases, etc., I learned so much more than I thought I would. I know I'll adapt and develop preferences of my own but without asking questions, I would be lost on where to even start.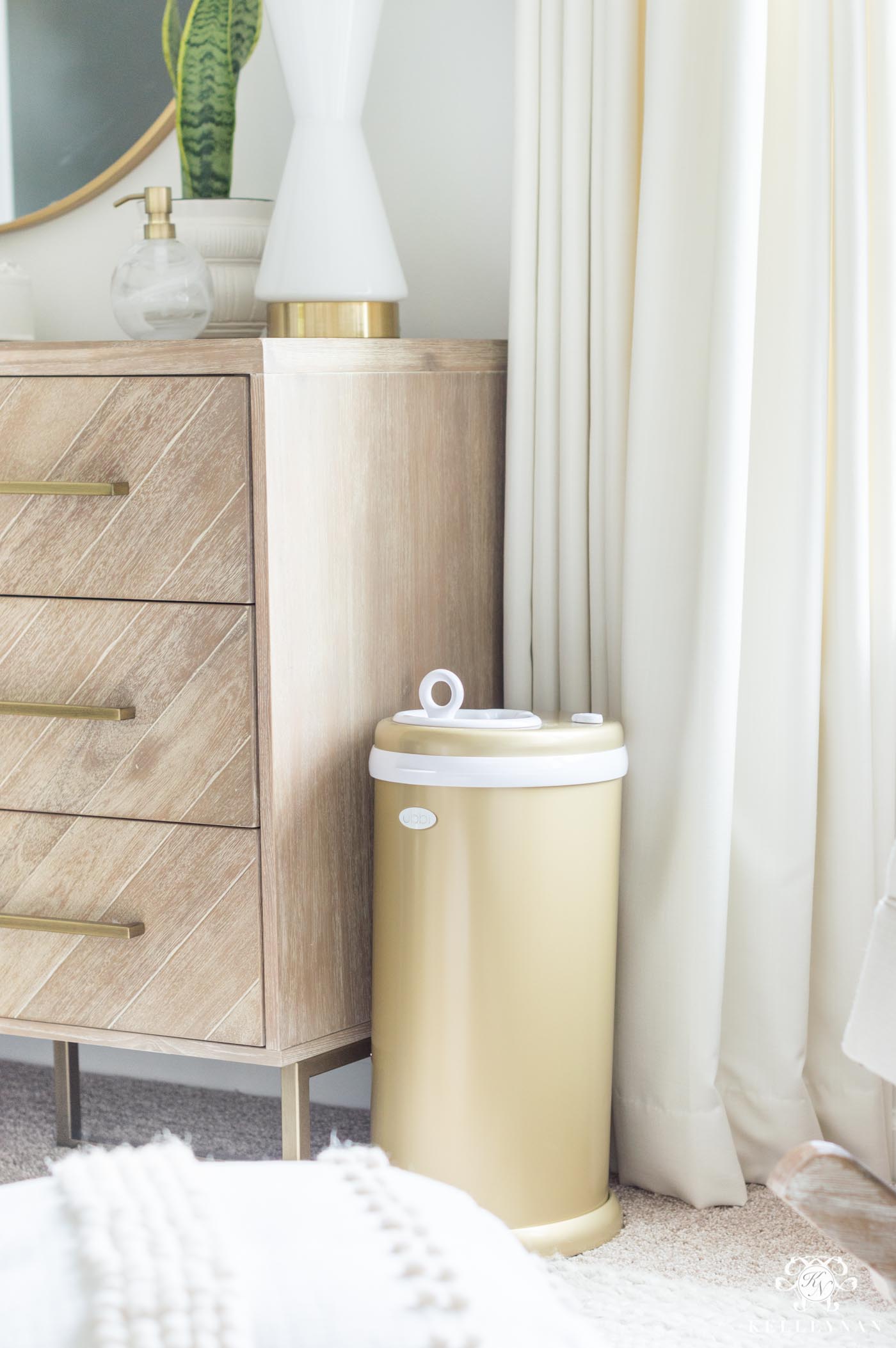 4. You Can (and Should) Get Hands On
If I hadn't gone in store, I would have a different stroller, pack and play, and car seat than I ultimately chose. You don't know what you don't know and when it comes to gear, lifestyle and features are important. I wanted to be confident and comfortable in setting up and using everything, on my own, with minimal effort. The easier, the better. A few things became clear very quickly — car seat weights vary greatly, I didn't know what stroller features I wanted until I took several for a spin, and there are some pack and plays that I would never set up or collapse because they're too complicated.  The specialist I was with had a weighted baby that we rotated between the car seat and stroller; we practiced going through all the features, and she showed me how to use everything. I spent hours online mulling over decisions, only to make my mind up in-store in minutes. Everything I had tried to guess/determine based off online photos/stats were so much more obvious in person.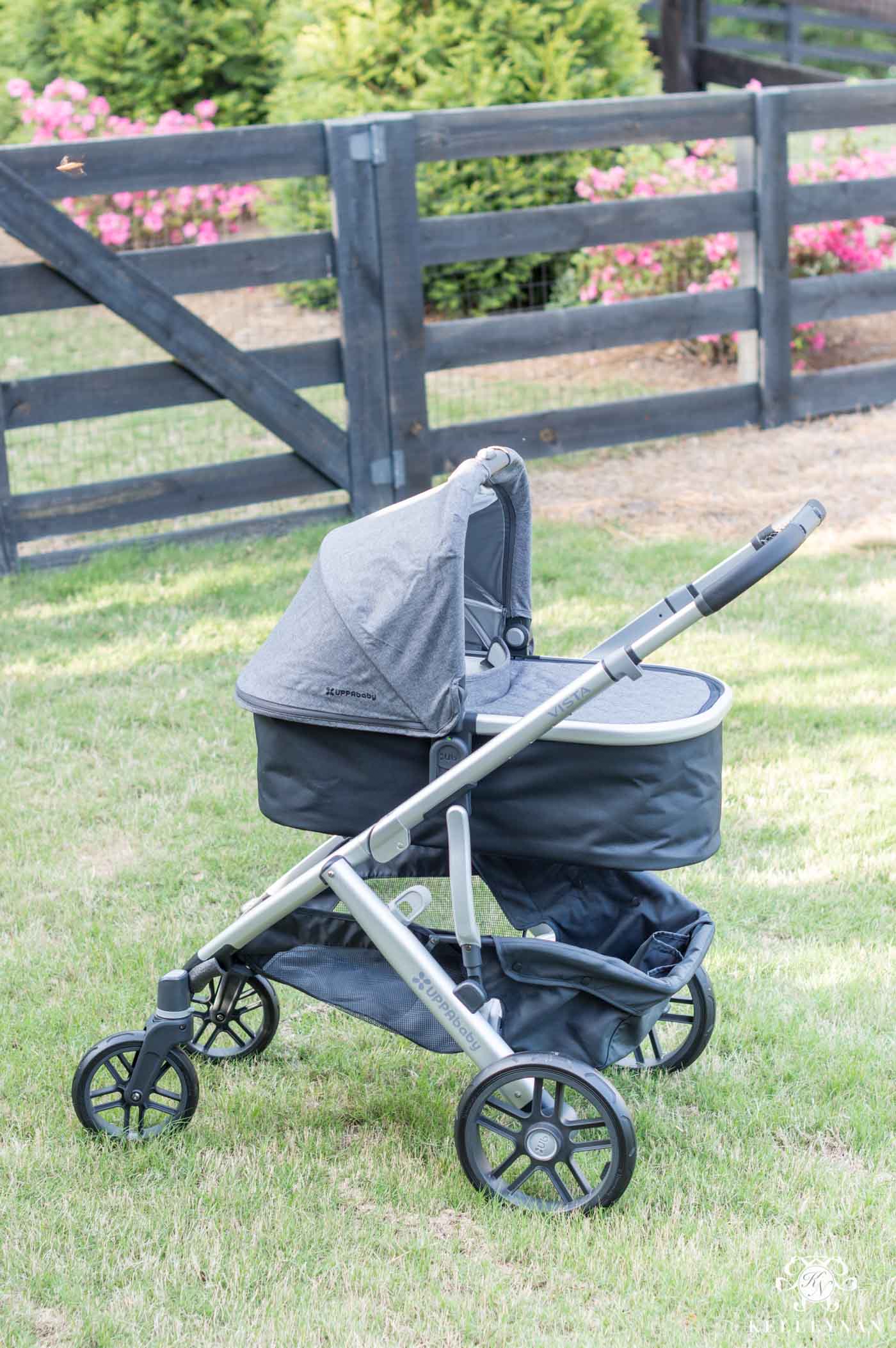 By the way, like I said, I'm no expert on baby gear *yet 😉 * but the ease of setting up the 4Moms Breeze Plus Playard totally creamed anything else I looked at. It's literally one center button that erects/collapses the whole thing, just under the mattress. You can see it in the above video around 3:40.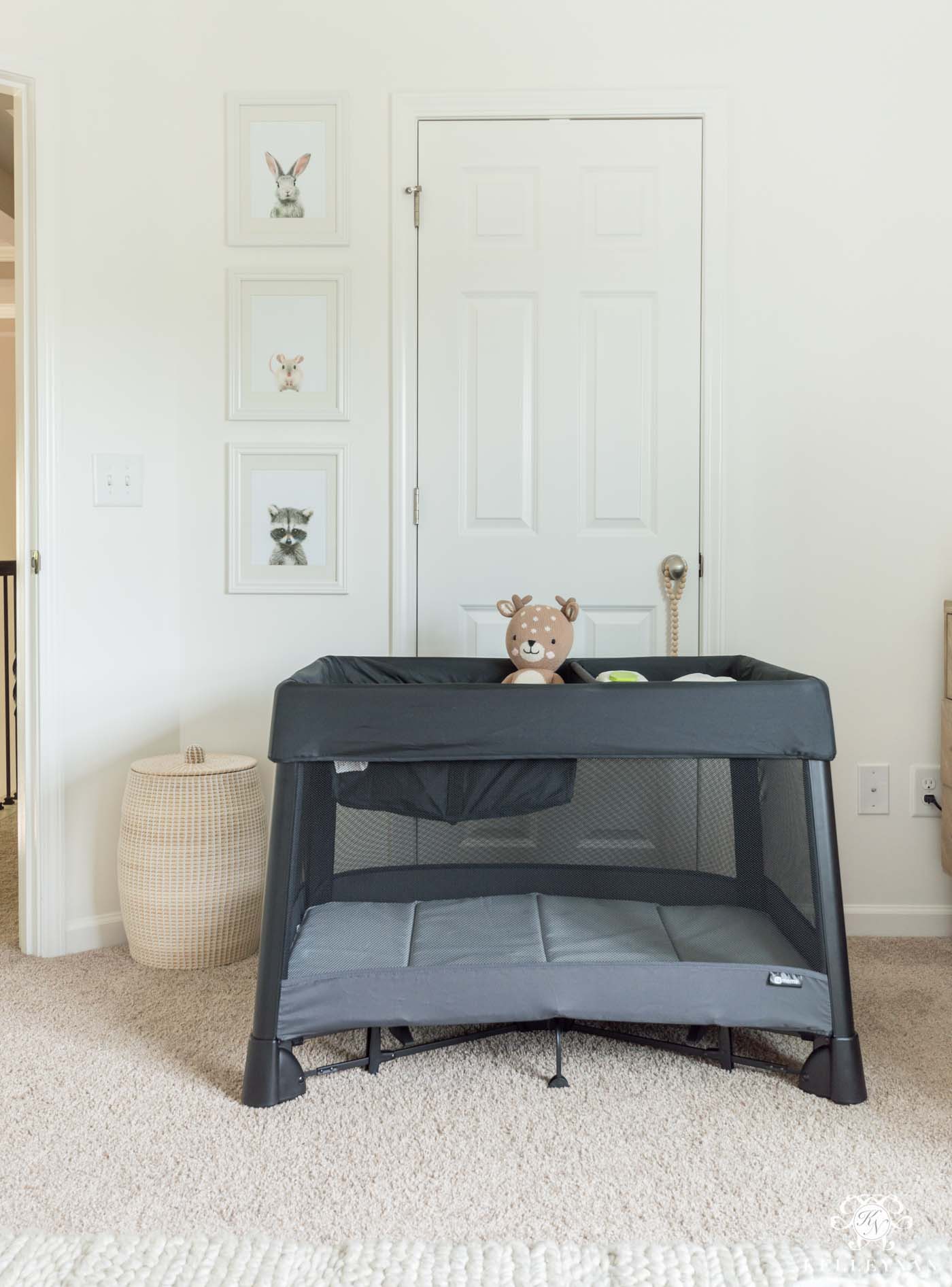 4moms® Breeze Plus Playard in Black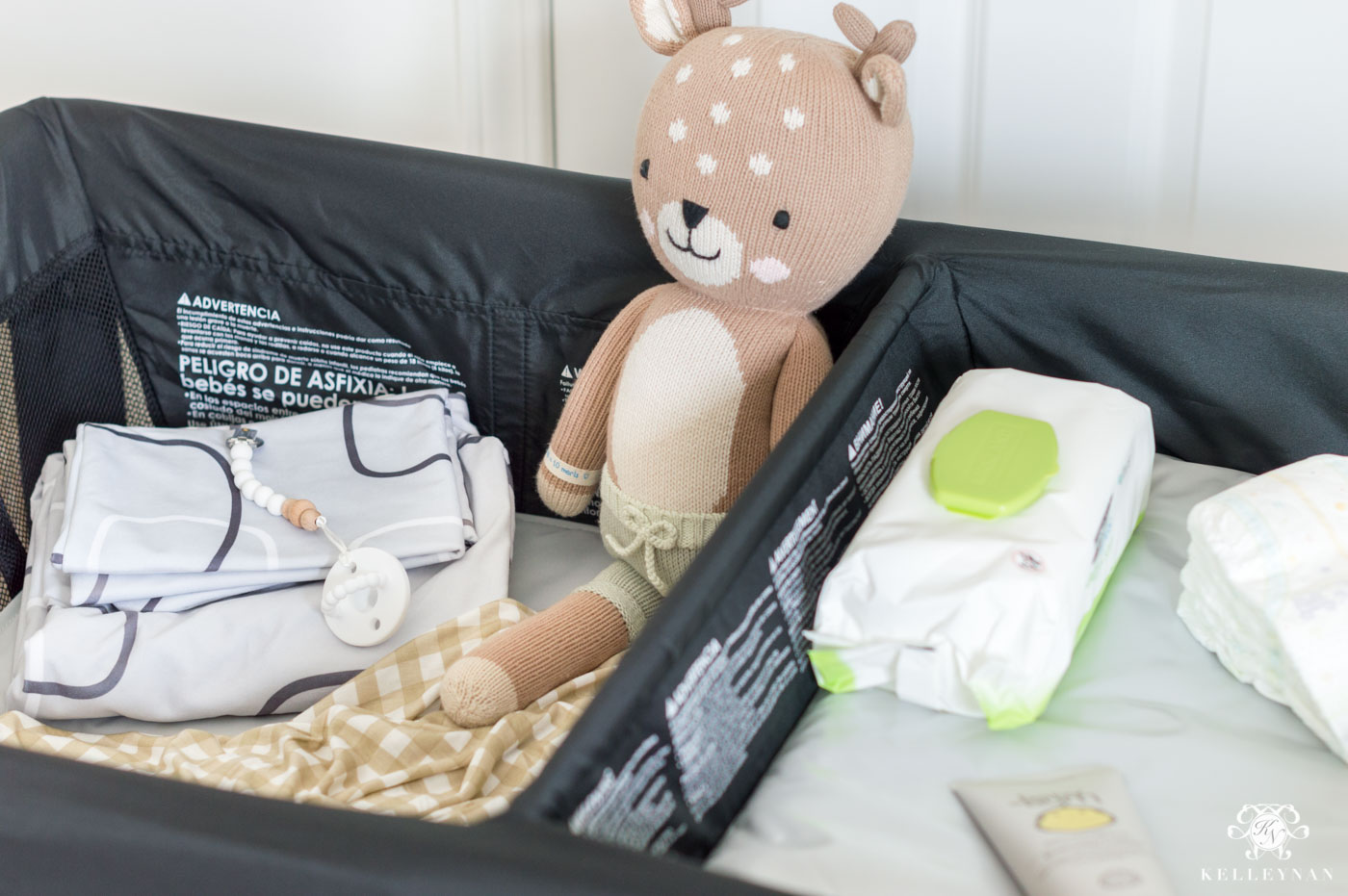 5.  Things Look Different in Person
Another item I had chosen online that I immediately changed my mind on — the highchair. I had no idea the one I spent hours deciding on was so short. Like, I missed it when I was looking for it because it was so much shorter than the others. I played with tray tables, asked about different features/important features to consider, and ultimately chose something I hope works really well for our family.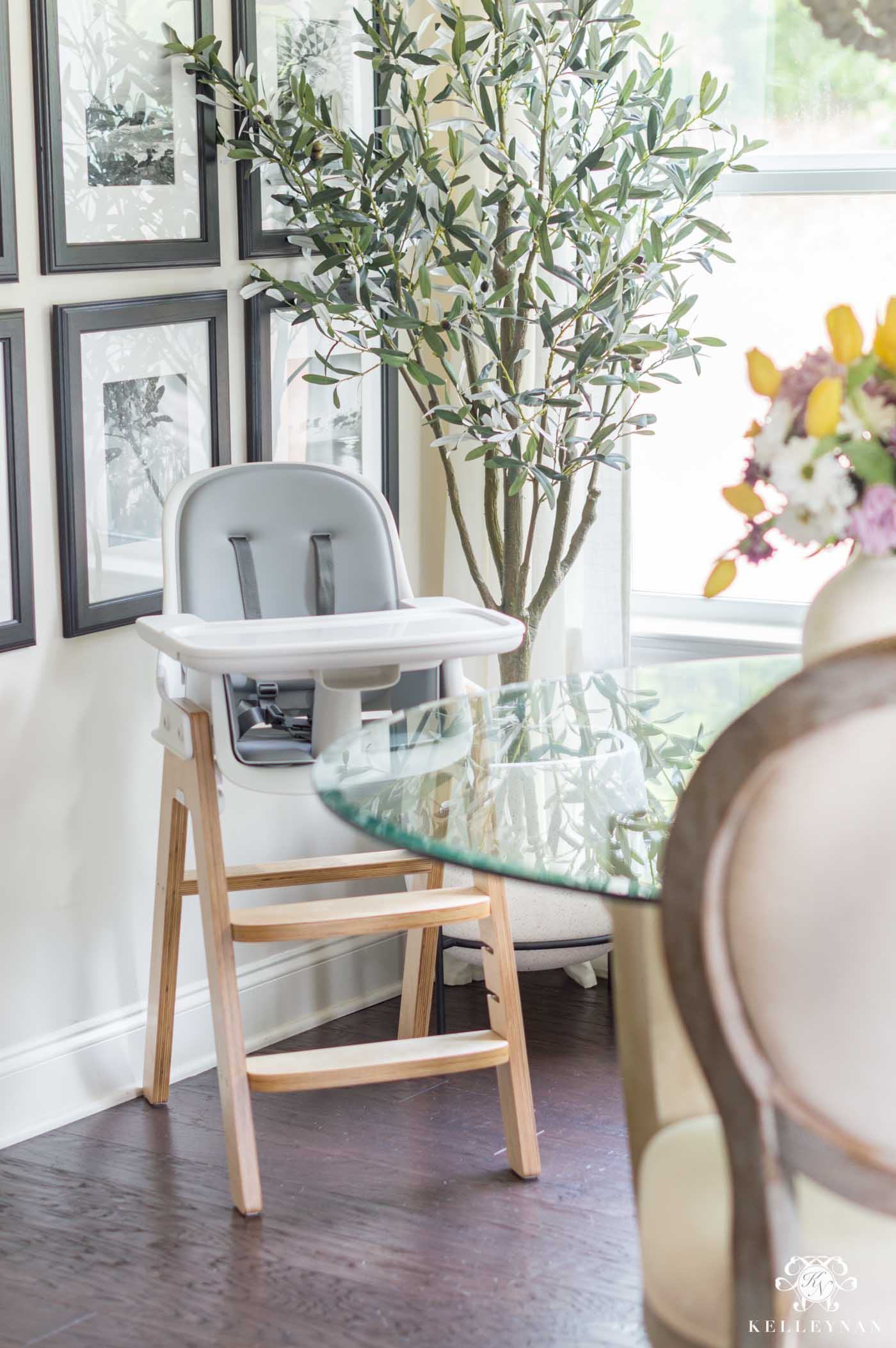 OXO Tot® Sprout™ High Chair in Grey/Birch
The aesthetic has come a long way from what I remember 😉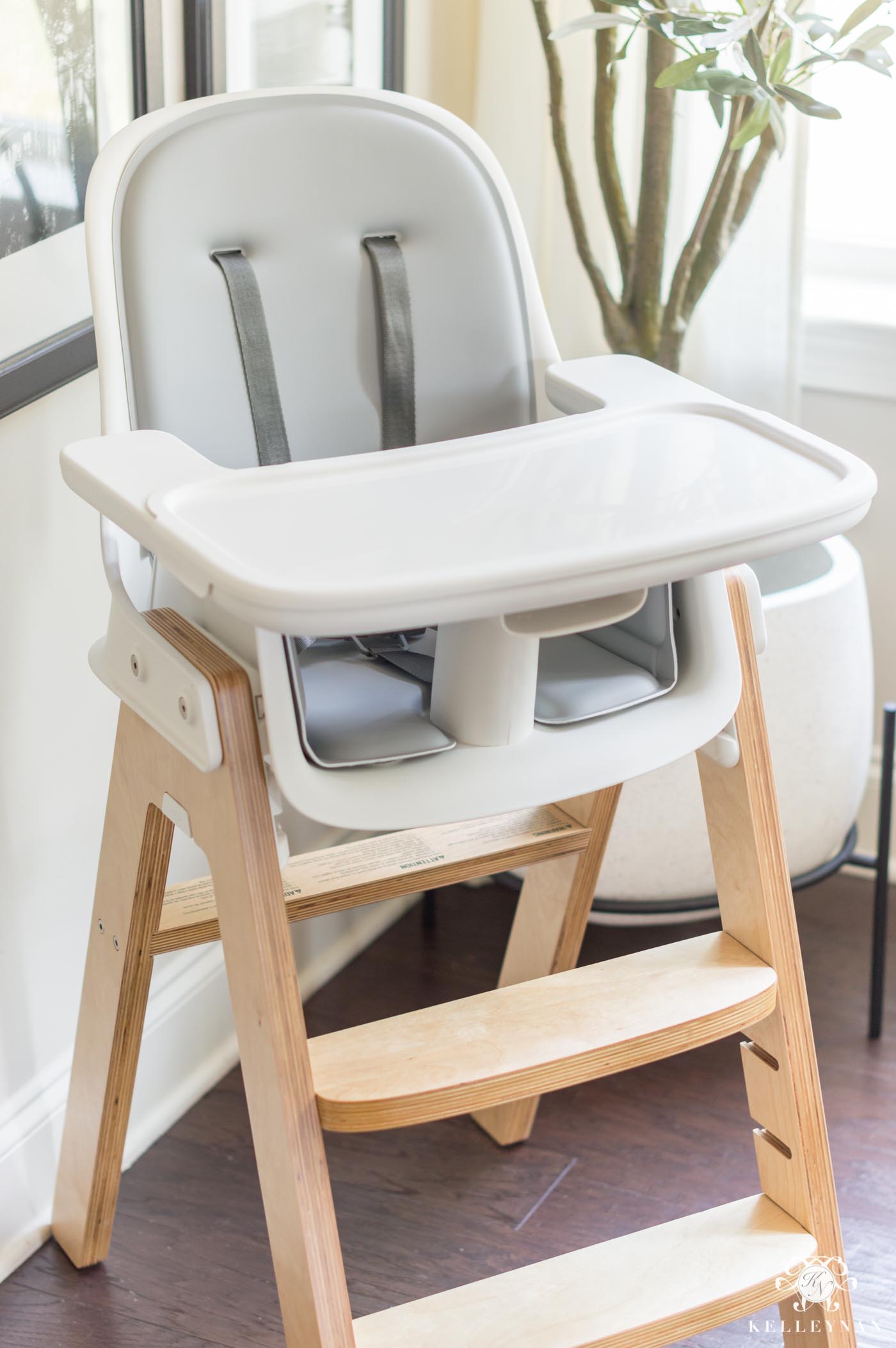 6. Price Matching
One of the perks of shopping online is trying to find the best deal. Well, buybuy BABY will price match, in store, to meet any competitor's price. Even on Amazon! If a competitor has a sale/listed lower price, be sure to let your associate know.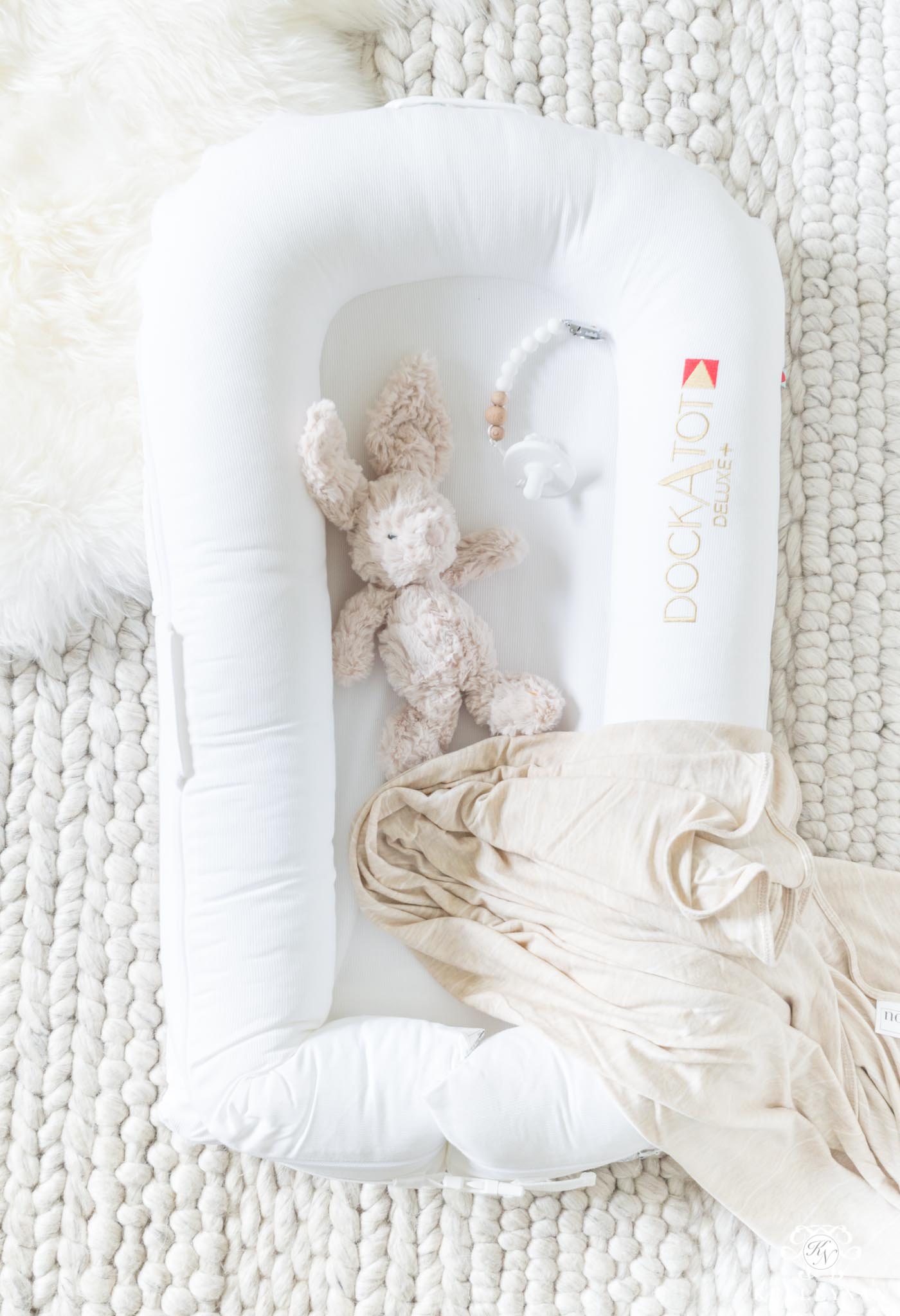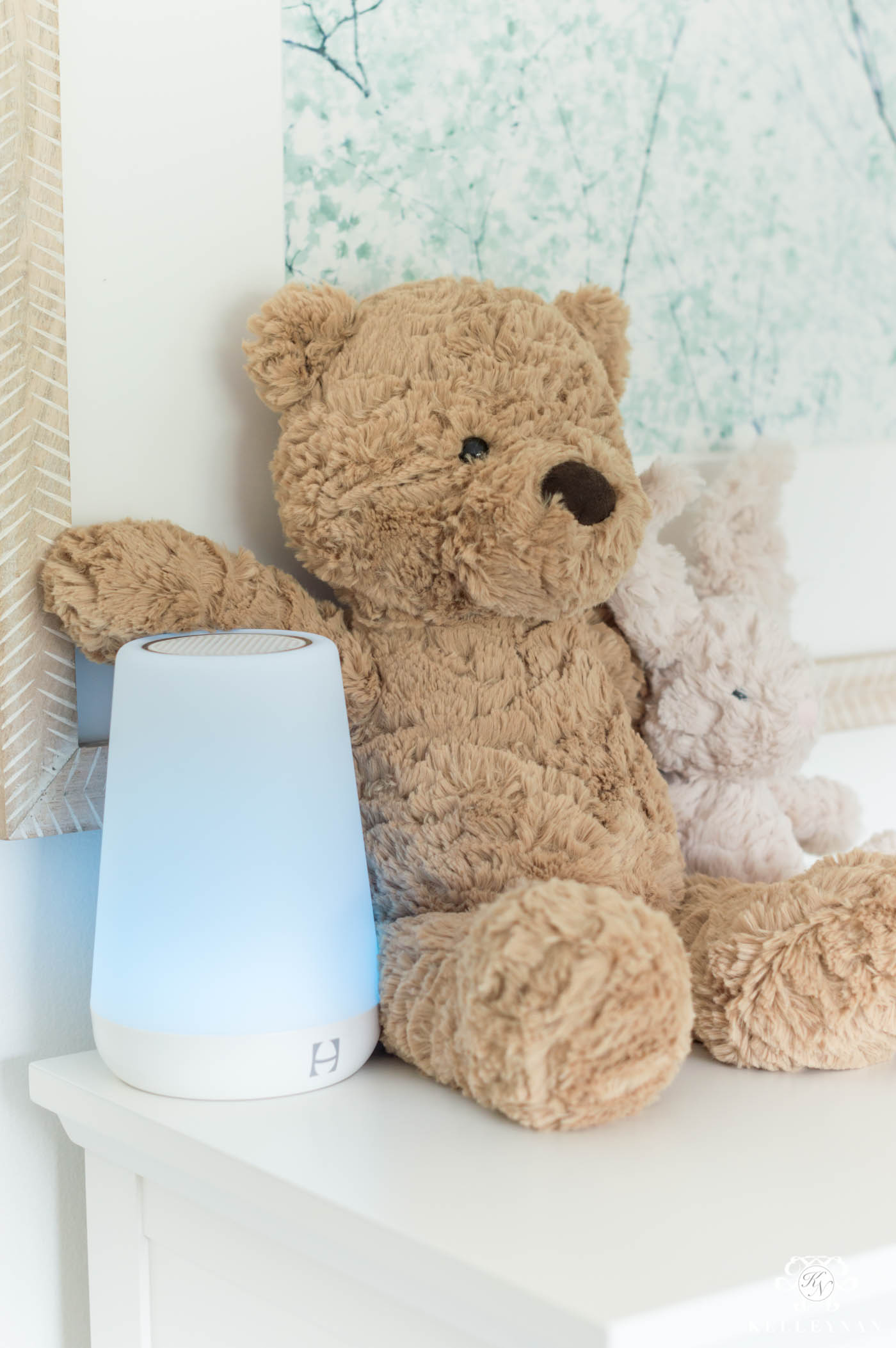 7. You Can Test the Car Seat in the Car
Before I checked out, the specialist who guided me through the store asked what kind of car I drove and offered to test the carseat out to make sure it fit. I have a crossover so it wasn't necessary but if Dave's truck with the small jump seats was our primary mode of transportation, that would have been key in finalizing our decision. If you have concerns, you can test it in the parking lot before commiting.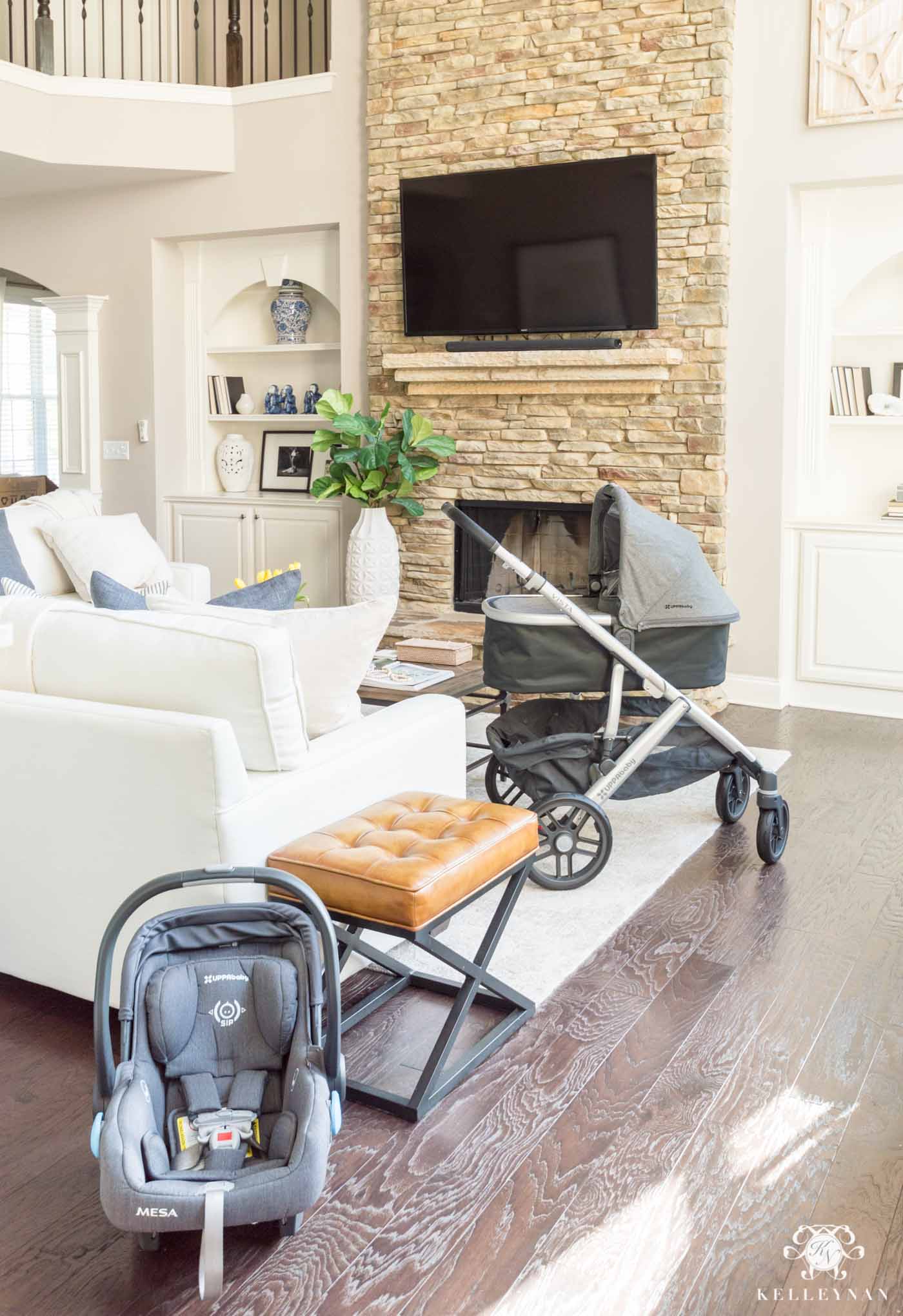 UPPAbaby® VISTA Stroller // UPPAbaby® MESA 2018 Infant Car Seat in Jordan
8. Registry Completion
When you register with buybuy BABY, one of the biggest perks is that you get 15% off your remaining registry items. This is huge for those expensive gear items (even if you don't think someone may purchase them for you, put them on your registry!) It also includes items are normally excluded from their regular coupons/sale events (that means, 15% off on Uppababy, Bugaboo, etc.) You can see more information on the registry HERE.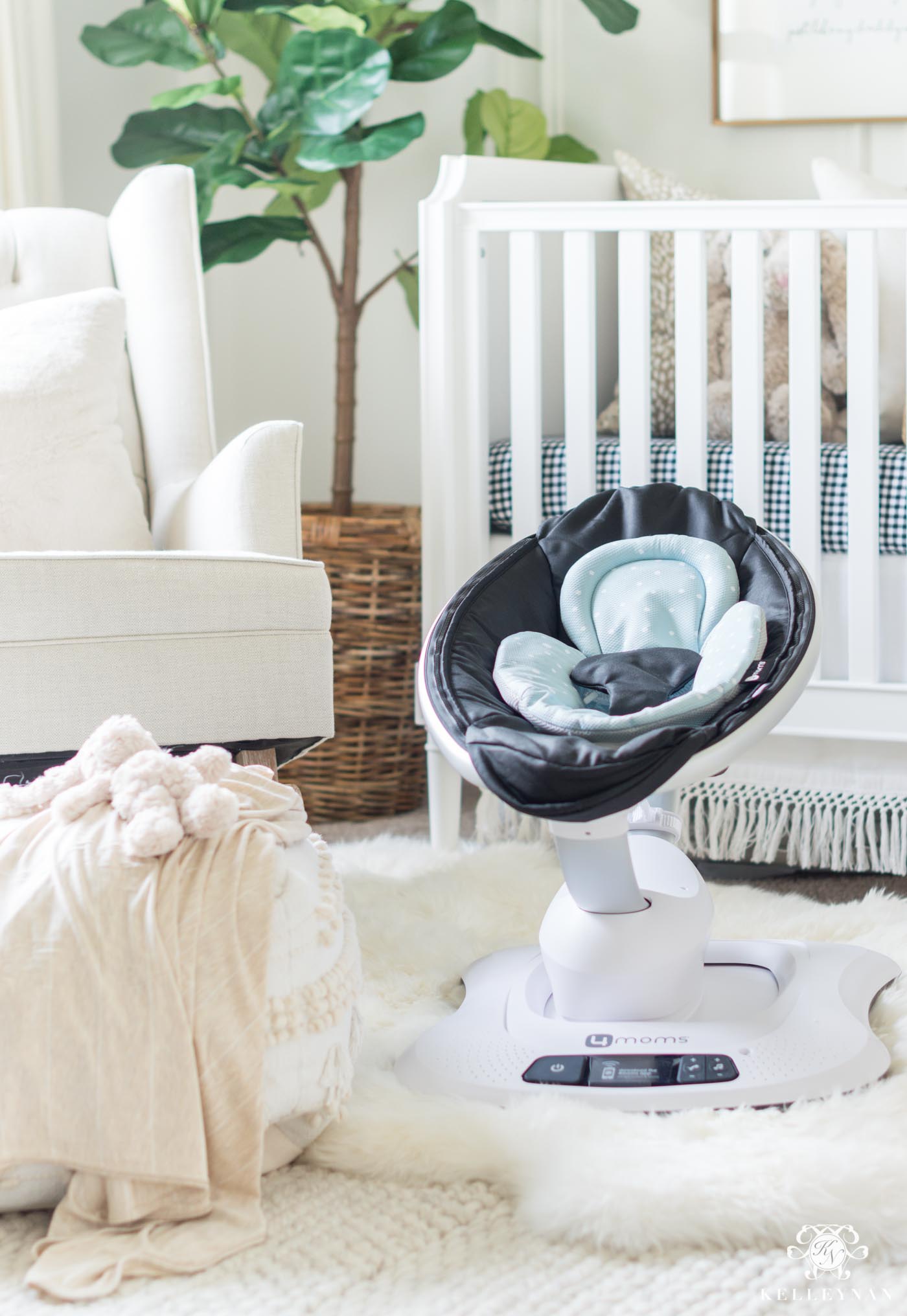 4moms® mamaRoo® 4 Classic Infant Seat in Black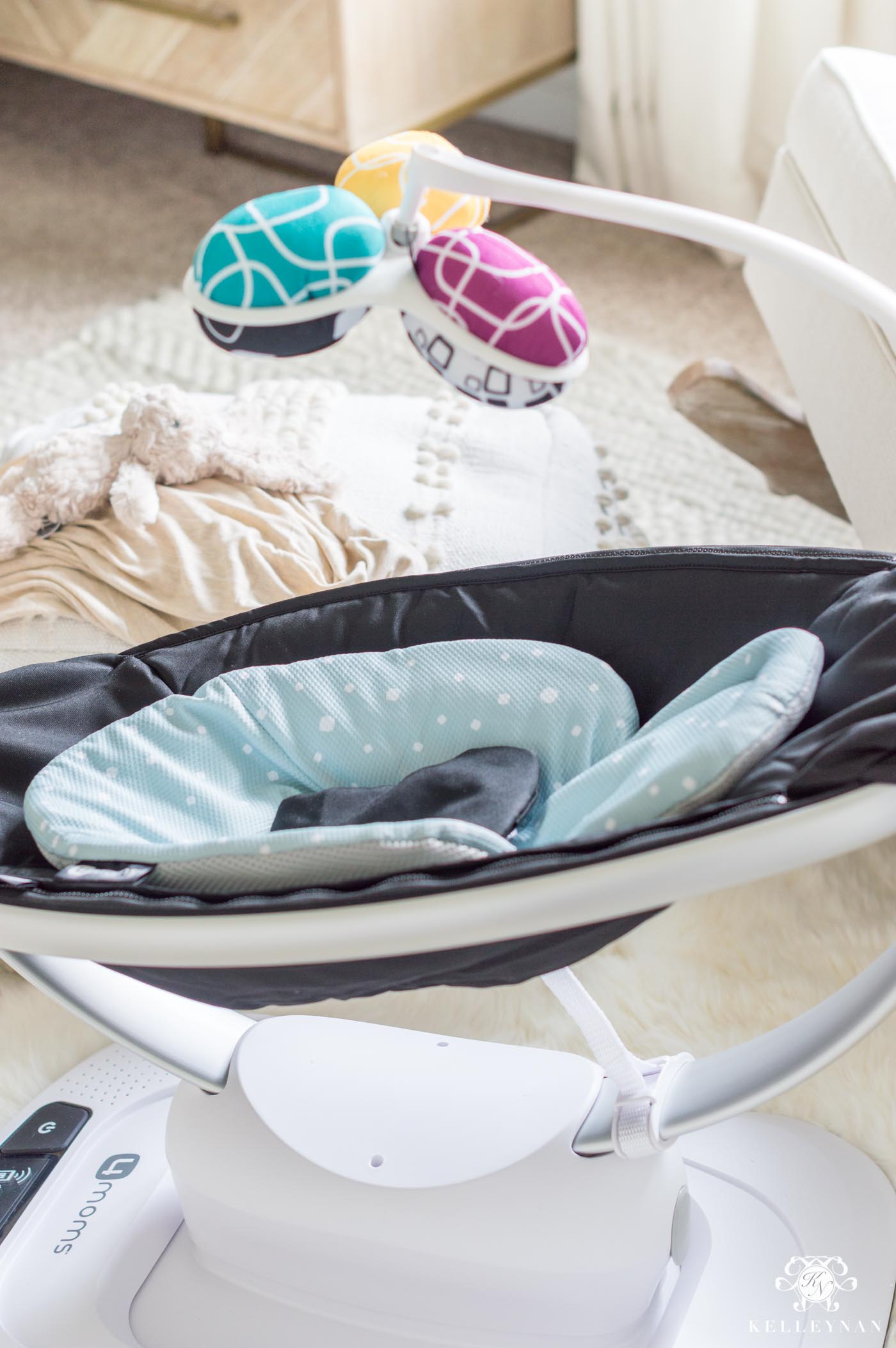 Y'all, I'm still taking notes, Googling, and asking questions every day (I think that will be my life) but I can't tell you how much better I feel after working my way through my list. Seriously, when I left the store that day (it's been a few months now), I felt so much lighter, more confident, and better equipped (which means everything to me right now). For those of you who are in the same trenches as us, fighting to learn and decipher the difference between it all, rest assured, you're not alone 😉 Keep following along as our story unfolds by subscribing to my emails at the bottom of the post. In the meantime, here are some other posts that may be of interest.