I've never been a good gift opener. In fact, I'm down right awkward. Whenever I am presented with something and am asked to open it (yes, RIGHT then… in front of him/her, God, and everyone), I squirm a bit, ramble on about how they "shouldn't have", pretend to struggle with the ribbon/paper, and silently pray the giver will "forget" or get bored with my slow efforts and walk away. I've even pretended to be called away for an emergency in the middle of opening a gift. Why am I so ridiculous? Well, I have no idea. But, I am a bad liar. A terrible liar. And yes, while gift giving is all about the thought, I know that if someone gives me something I don't care for/understand, it doesn't matter what polite things I say- the truth will be written all over my red, fibbing face. I know there are people who love opening gifts and don't feel "pressure" to perform like a circus act of gratitude. If you are one of those people, I doubt you know the anxiety of opening the unknown, hoping you love what is underneath the wrapping – not for your own gain but for the ability to be able to express genuine excitement to the person who took the time to think of you (without a semi-contorted face like you smelled something bad).
For this reason (and perhaps some selfish ones also), I love receiving gift cards as gifts. I can put the amount toward something that is more expensive that I would ever ask to receive, tuck it away until I really know what I want, or take myself on a spree and treat myself to something I never knew I needed until I saw it. But, even though gift cards are a favorite gift to receive, I sometimes have a difficult time giving them to others because I don't want my gifts to lack sentiment. So today, I have a solution. I'm sharing three ways to make gift cards more personal.

WINDOW SHOP & WRAP IT
If you give someone a Williams-Sonoma gift card, show them why you chose that gift card out of all the cards hanging in the kiosk of your local Kroger/Food Lion/Safeway. Presenting a list says you know them well enough and selecting a gift wouldn't be difficult, but you are thoughtful enough to let them decide what they want most.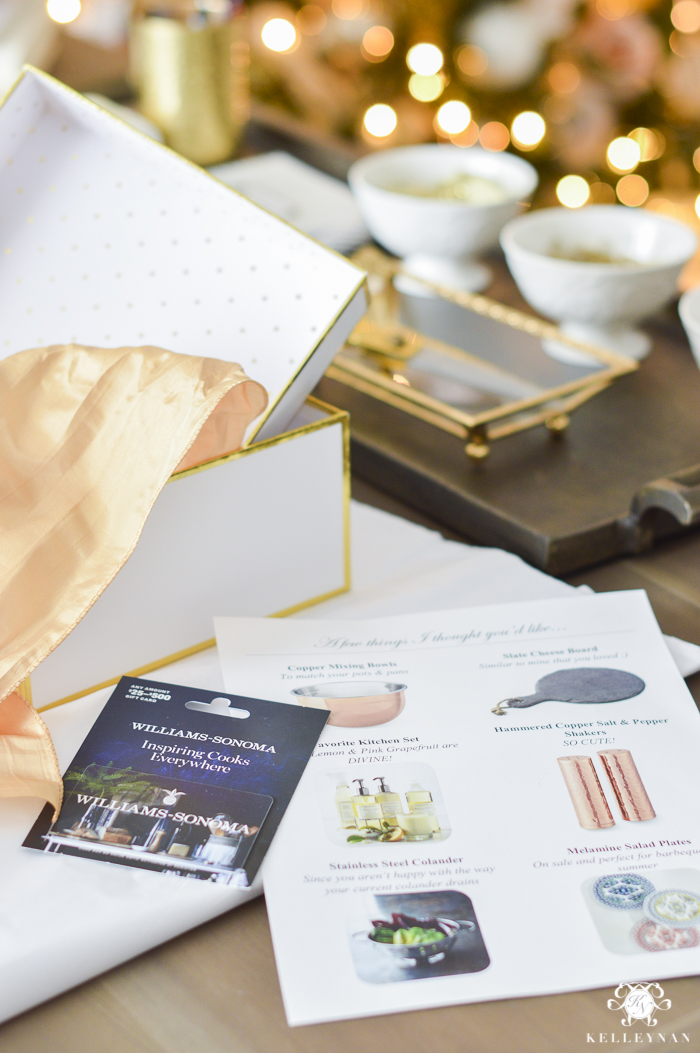 The majority of the sentiment is in the search.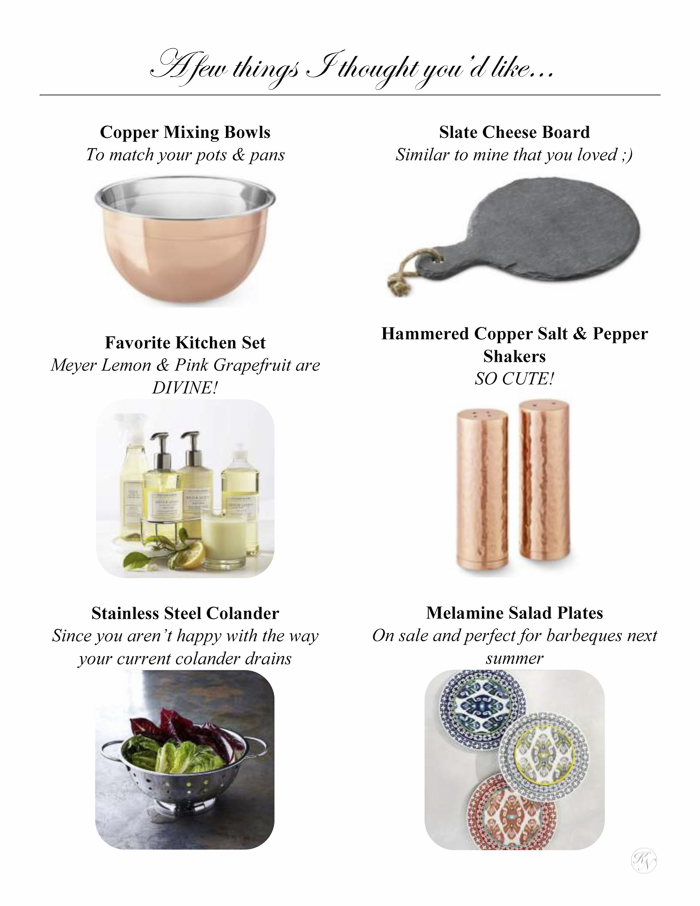 And, instead of using a card, wrap it as you would any gift you would pick up while out shopping. You can make anything special; it's all in the presentation and proving you put thought into it.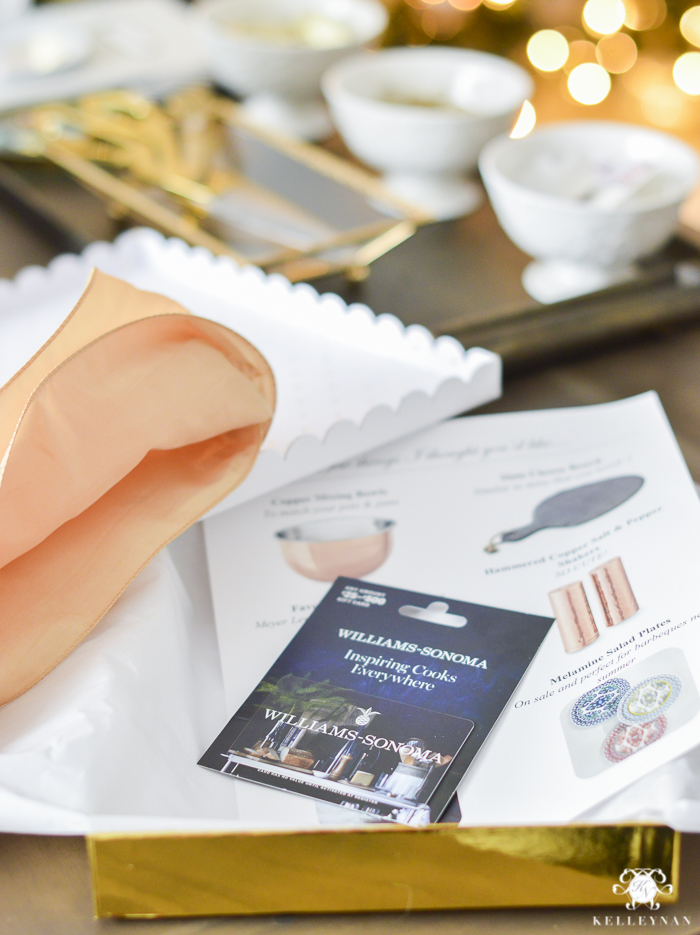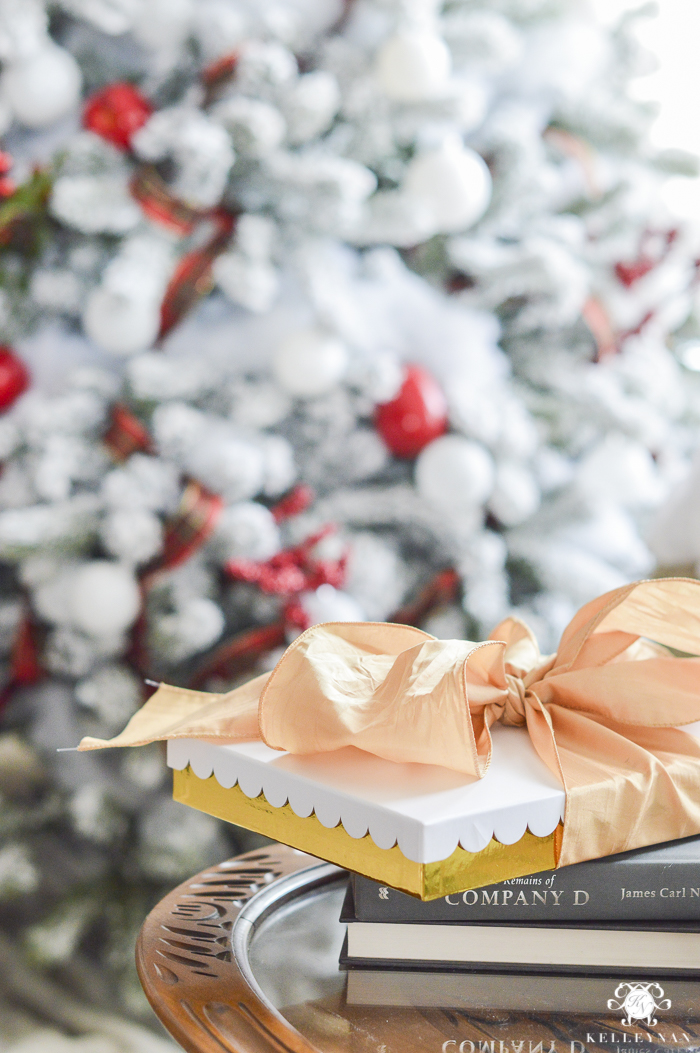 PRESENT IT WITHIN A GIFT
If you are planning to give a gift card, present it in a luggage tag. If you want to gift a wallet or a passport case, consider adding a gift card inside. Tucking in an unexpected surprise is like biting into an m&m and realizing it has an almond in the center.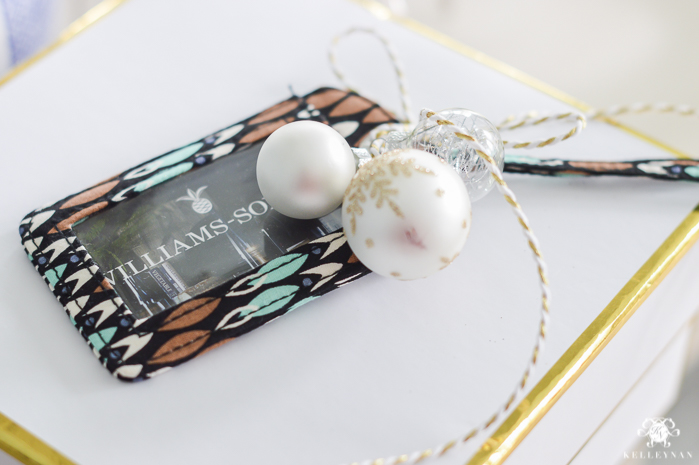 Think of vessels in which this would work and use it as the wrapping.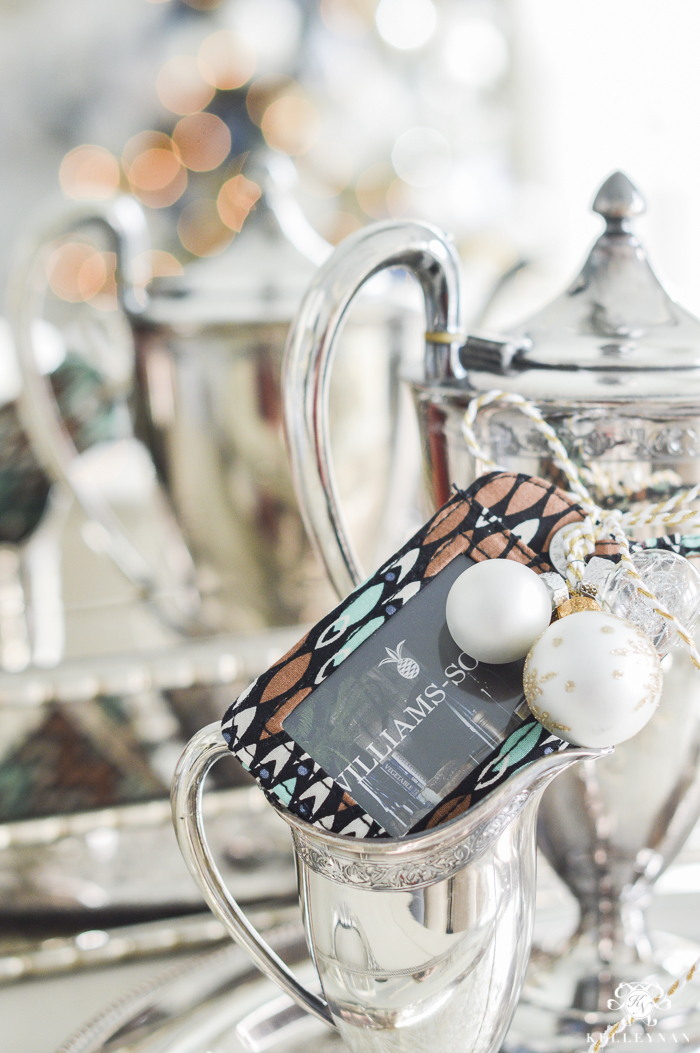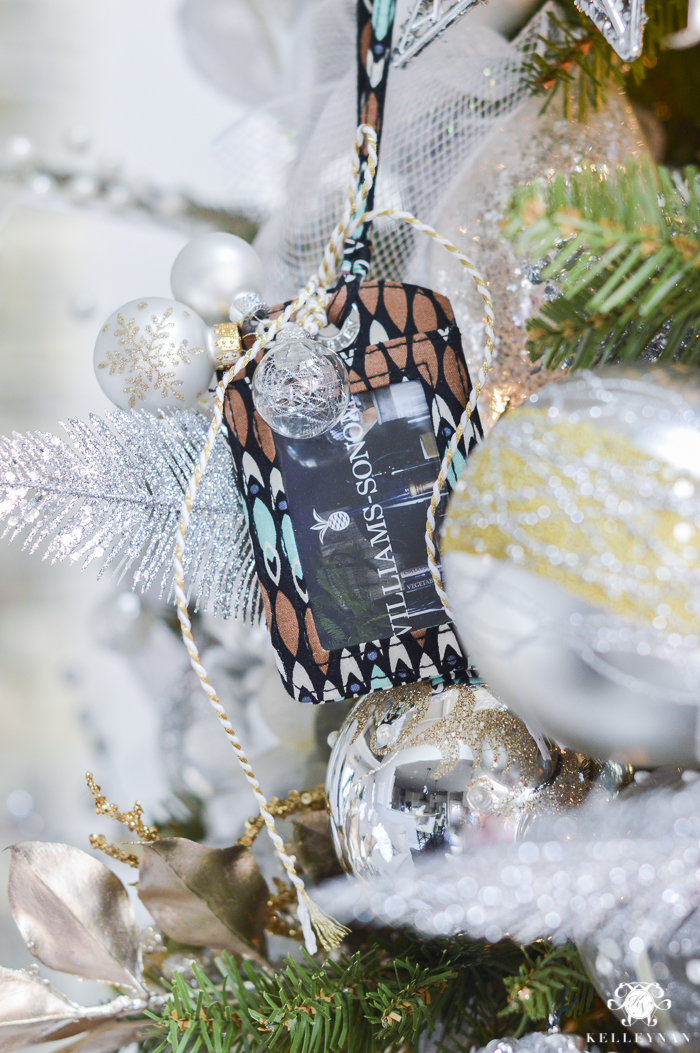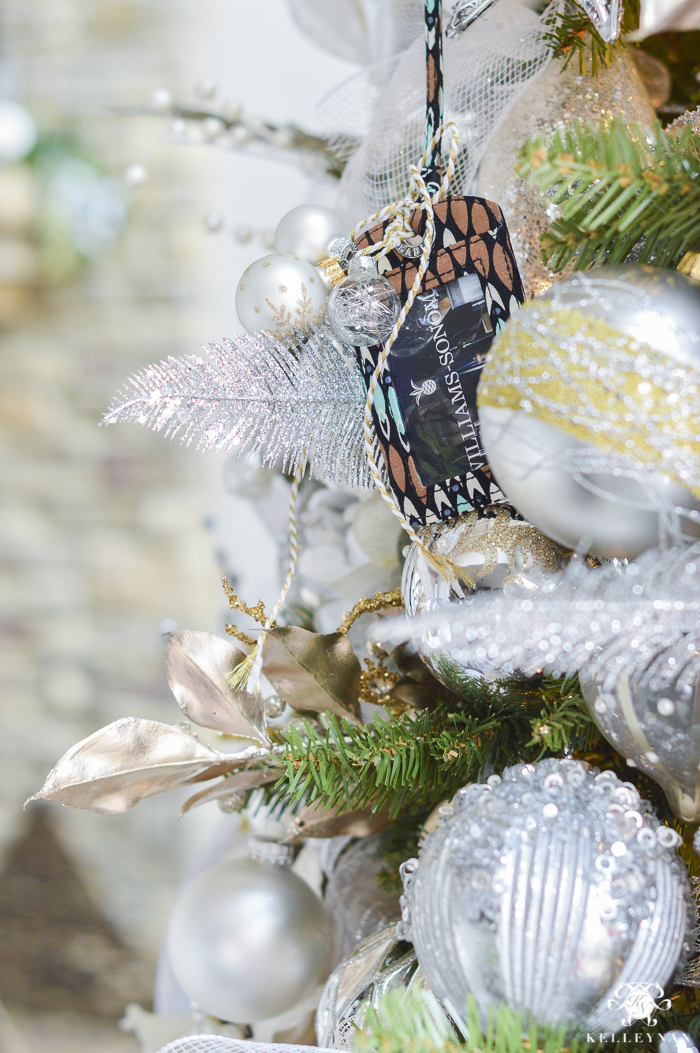 MAKE IT A PART OF THE WHOLE PACKAGE
I am all about themed gifts. If you caught my gift guide on "pairings" (HERE), you probably already knew that 😉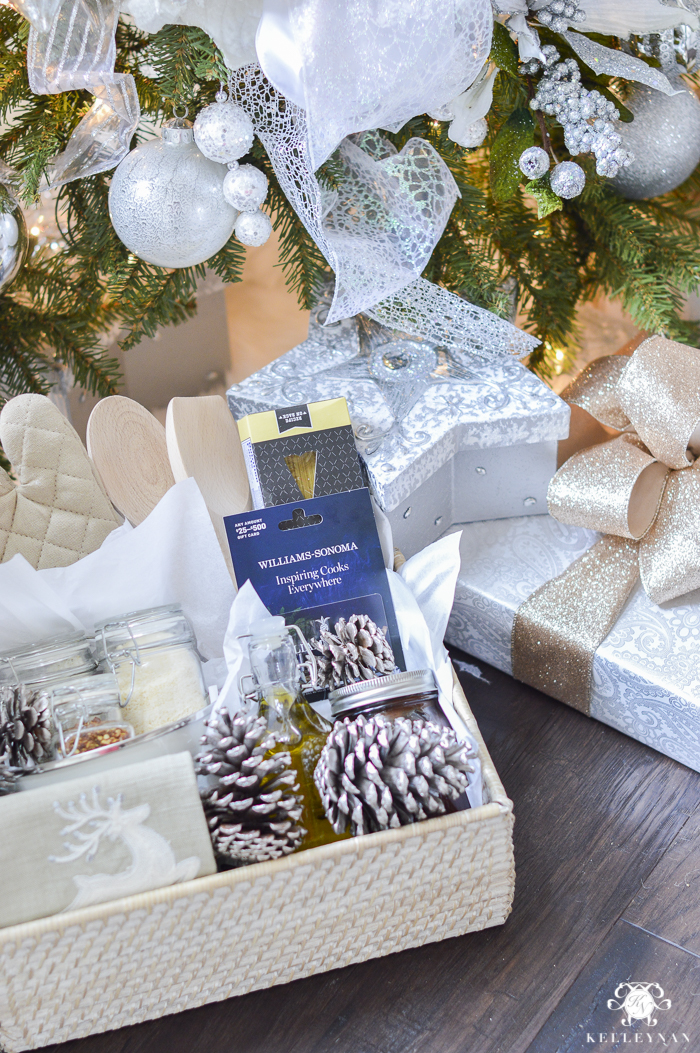 Especially with a gourmet/housewares gift card like Williams Sonoma, creating a custom basket and topping it off with that extra little treat is easy. And, you can pick up everything you need, including the gift card, at the grocery store.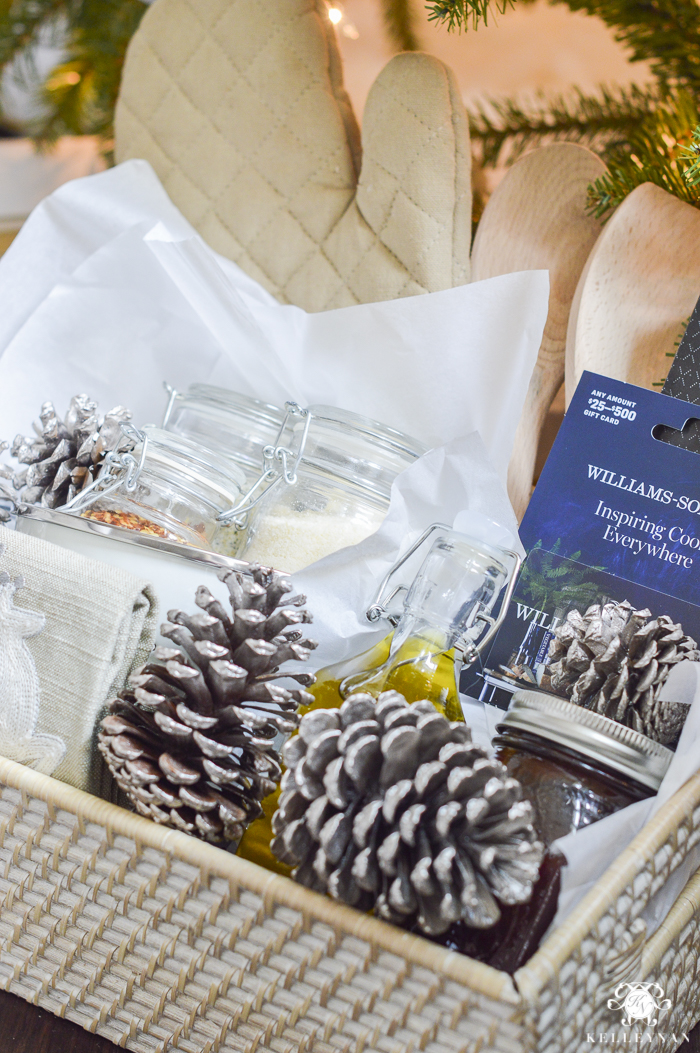 I assembled a simple pasta basket using angel hair pasta, an oven mitt, a wooden spatula and spoon, a Christmas hand towel, a mini colander, olive oil, gourmet tomato sauce, and small jars of garlic salt, Parmesan cheese, and red pepper flakes. The accompanying Williams Sonoma gift card infers "insert your own gourmet goodies 'here'".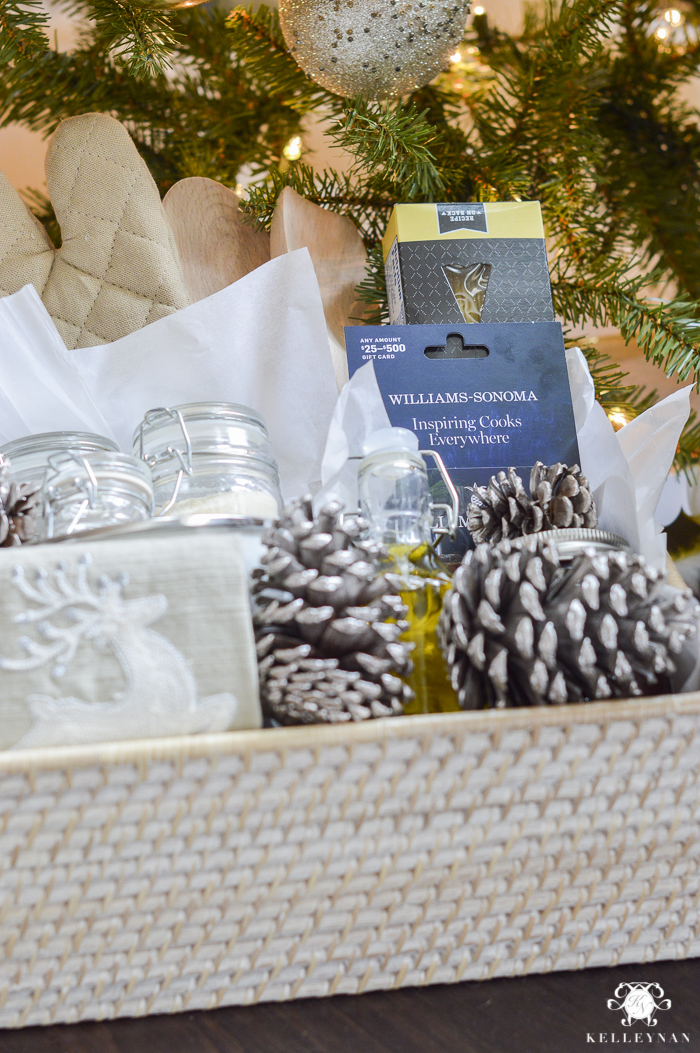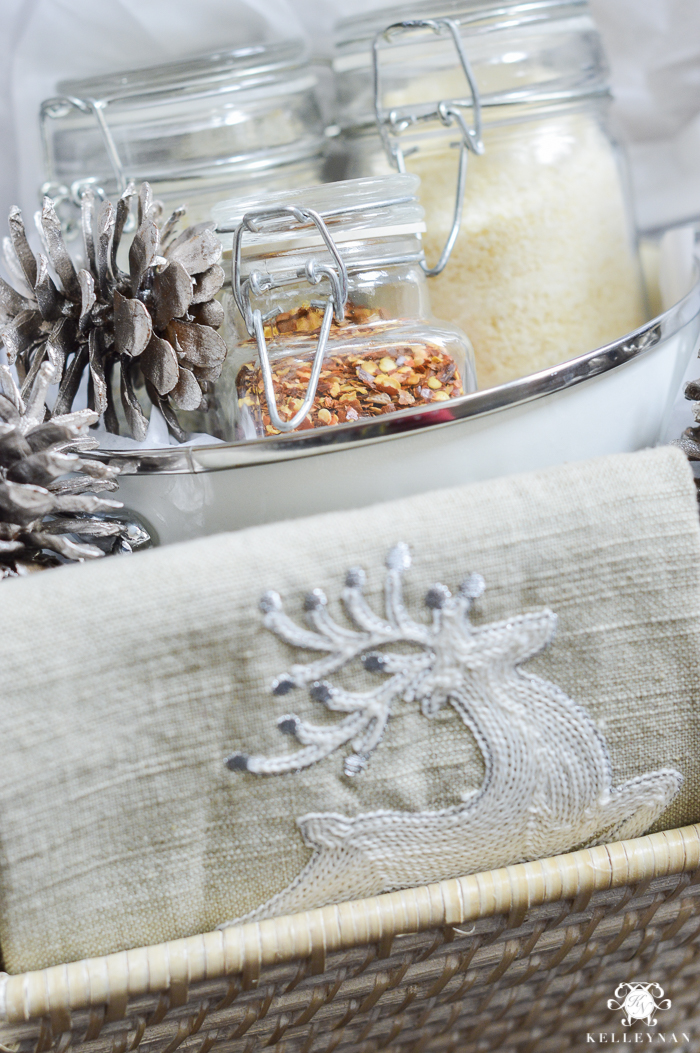 We are officially 10 days away from Christmas and gift exchanges have already begun. If you have struggled to find "just the right thing", you can make a gift card be the "right thing" with a little extra thought and presentation. Happy shopping and merry Christmas!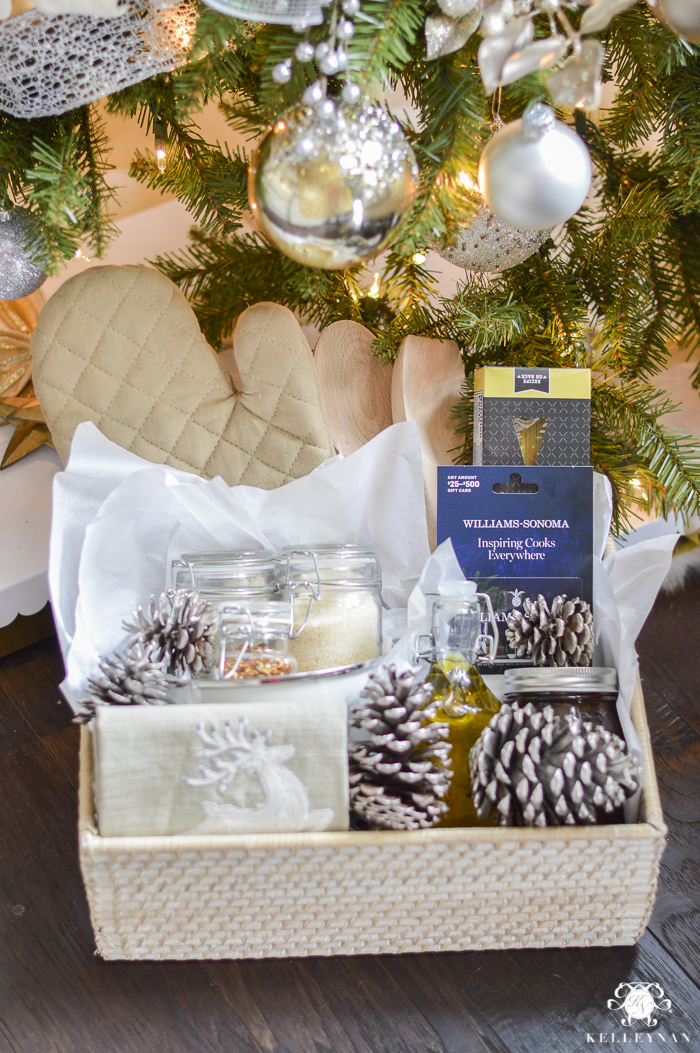 *Thank you to Gift Card Mall for partnering on this post | Post contains affiliate links*