There is so much I want to share throughout the week that doesn't always make the blog or may only be mentioned as a side note in my posts. From decor to life hacks, I will be posting some of my favs that deserve a mention or a "P.S." in "the SHORT LIST" on a weekly basis.
1. Bobbi Brown Long-Wear Eye Pencil in Jet | 2. Blonde Wood Paddle Pedestal | 3. Caza Kimono | 4. Chambray Crochet Napkins | 5. Lilly Pulitzer Straw Beach Tote | 6. Capri Blue Volcano Candle
1. Bobbi Brown Long-Wear Eye Pencil in Jet: When I use eyeliner, I use eyeliner. Because I most certainly do not pencil on a barely-there dainty line, it is super important for my liner to go on smooth, dark, and last without running. When I was 15, I started the ultimate hunt for the best eye liner – after using drugstore brands and designer labels, pencils, markers, paint pots, crayons, and shadows, I finally found my favorite. It is in pencil form and comes with a sharpener, but the consistency is more like a crayon. It goes on smooth and dark and dries quickly – perfect. Since I work from home, unless I need to match a new foundation shade, I order all my makeup online – so much easier to have it delivered to my door, and with free shipping. This past week, I placed all of my restock orders Sephora/M.A.C. and closed the week with the fun mail haul. Despite the below being a seatbelt car selfie, here is an idea of how dark the liner is in Jet. I have a smudged shadow underneath the liner but if you prefer a precise line, it can definitely deliver.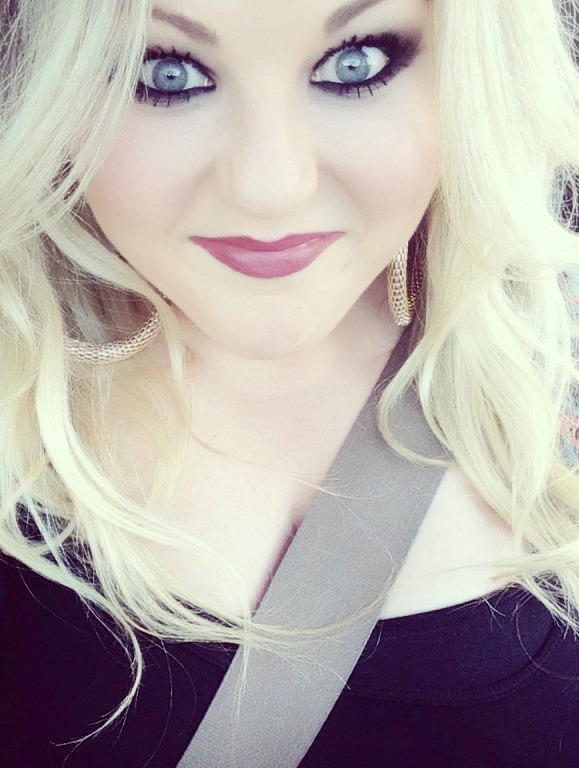 2. Blonde Wood Paddle Pedestal: I have this blonde wooden paddle in Medium (it comes in four sizes) and it quickly became one of my favorite kitchen/entertaining essentials. I think I set it with fruit and cheeses four times in the past week, but I can't wait to use it when we host for tapas and other appetizers. The next size up and the mini are also on my wish list 😉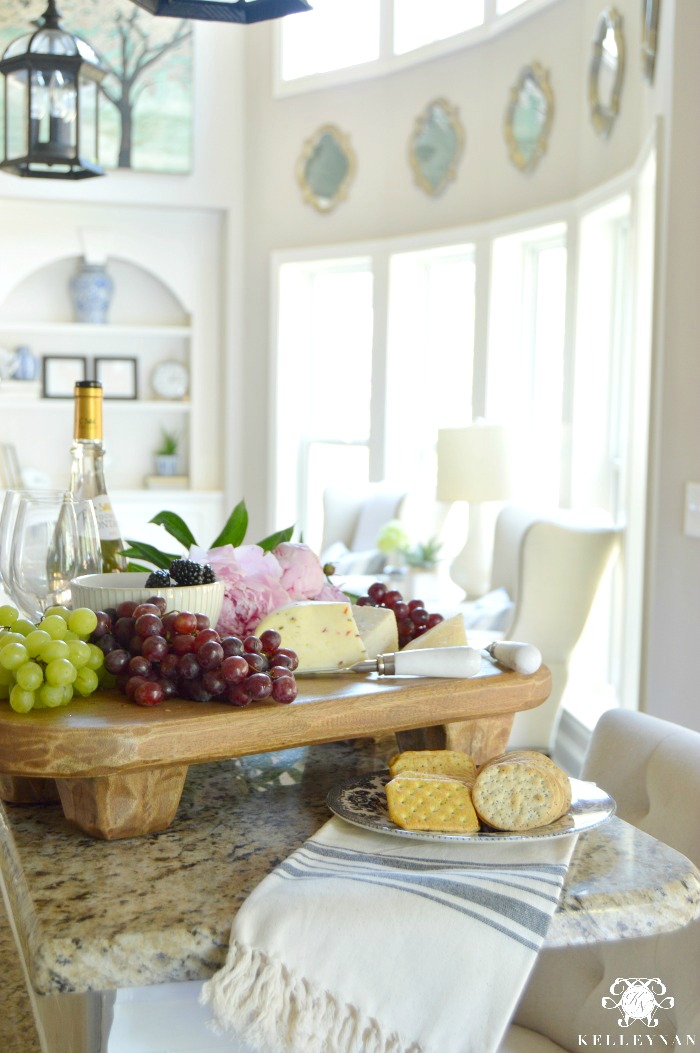 3. Caza Kimono: In the summer three out of four seasons of the year, I live in kimonos. I love that they can make your outfit casual or dressy, and, if you have a few in your wardrobe, you can pair them with your favorite maxi dress over and over, and your outfit stay looking fresh. My favorite kimonos are sheer with long, wide sleeves, and a long back. I bought a few new maxi dresses at the beginning of the summer but haven't treated myself to a new kimono  yet this year. I'm so excited to order this little beauty this week.
4. Chambray Crochet Napkins: Having a natural linen color with only the crocheted edge in a contrasting shade makes these napkins super versatile. Napkins are one of my favorite ways to switch up a table because they are inexpensive and so easy to store. I have these in a smoky blue but will be adding the green to my collection soon.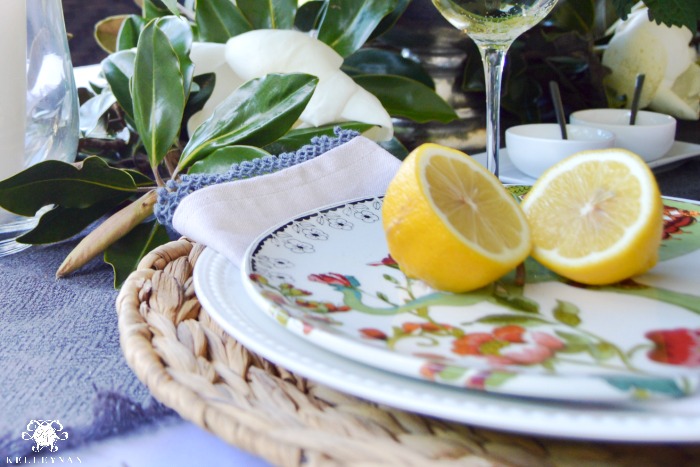 5. Lilly Pulitzer Straw Beach Tote: Most of my purses and bags could double as suitcases- the bigger, the better. During the summer, I love having a cute tote for the pool, to take to get-togethers, and to even use as a casual, oversized day bag in lieu of a purse. I have a major crush on this straw Lilly tote with the little colorful tassels- from the beach to lunch with friends, this would be an incredible carry-all for the rest of summer.
6. Capri Blue Volcano Candle: I don't have just one of these in my home – I have three. I am always purchasing back-ups for fear that my last one will burn out and I won't have one on hand to immediately replace it. If you aren't familiar with the most talked about Volcano, trust me – it definitely lives up to the hype. It has an incredible distinct smell- not floral, fruity, or perfume-y…. These are available in a few colors that look fantastic and classy with decor, I most often stick to the mercury glass but almost wish I had the blue in my blue and white summer living room (you can catch that HERE in my summer home tour).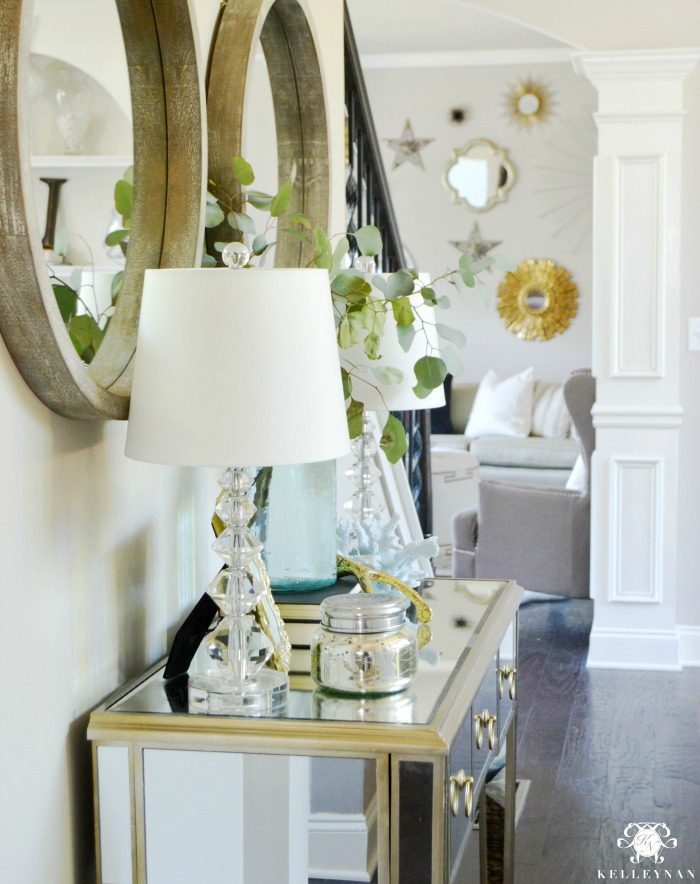 SHOP THE SHORT LIST

*Note: Post contains affiliate links and sources throughout the post.