I think every time I come to share a new Snack Around the Plate these days, I've waited too long and have so much to share. They end up being way longer than expected and I always have to hold back and save a few things for next time 😉 This one is no exception and from decor and activities to the few Nordstrom Anniversary Sale deals I scored and kids items, here's your latest post of random, noteworthy *things* from the summer.
What is a "Snack Around the Plate"? Growing up, this was the phrase my mom called meals she would assemble with random favorites when scouring the pantry and fridge. And, while each item didn't totally go together, assembled as one collective, I loved them! Basically, "Snack Around the Plate" posts are just a smorgasbord of randomness — "a little of this and a little of that" from all things lifestyle. It's a mish-mosh highlight reel from a favorite recipes to favorite finds.
*Posts on KelleyNan.com may contain affiliate links. Click HERE for full disclosure.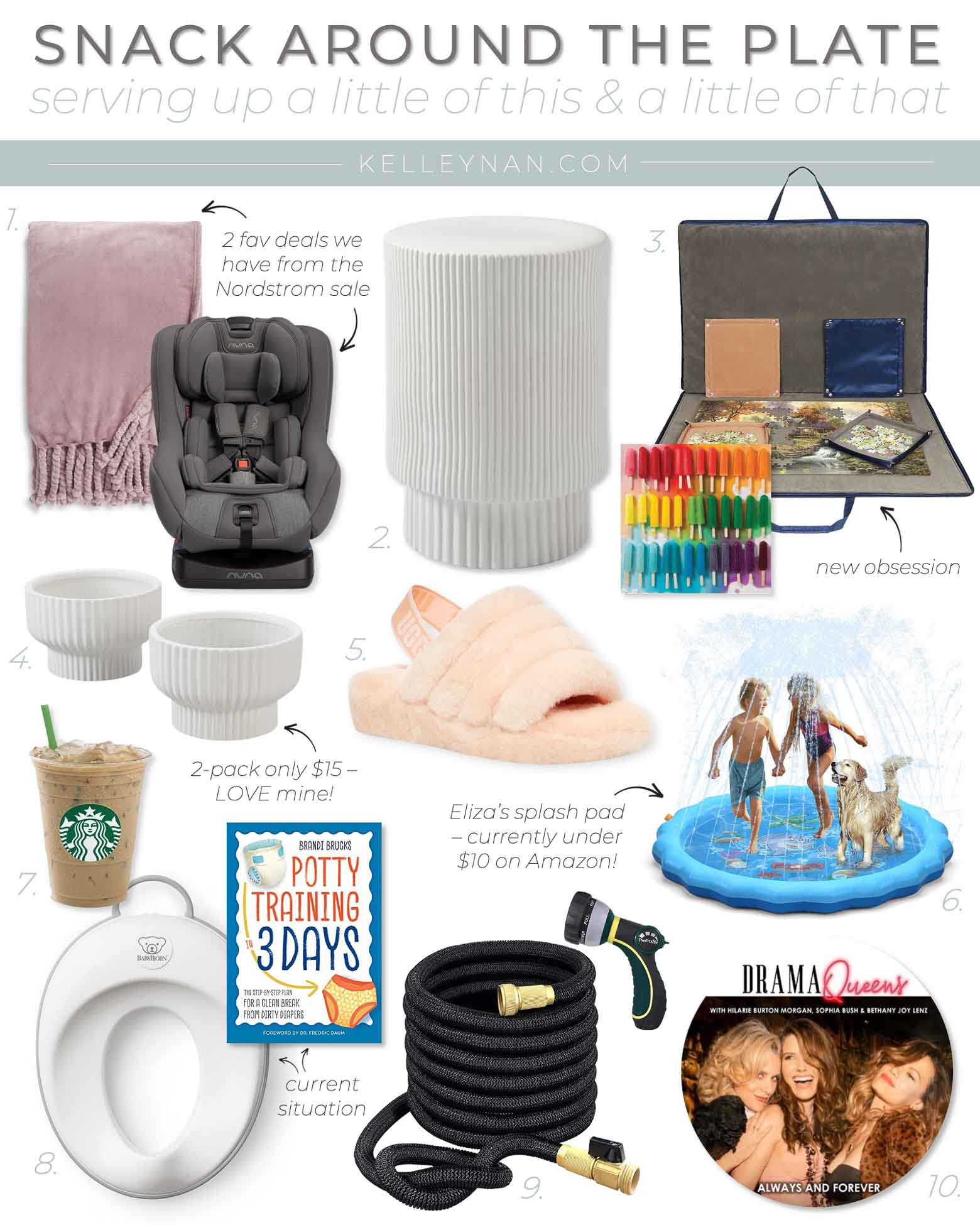 1. Nordstrom Anniversary Sale Favorites: I was slow moving this year with the Nordstrom Anniversary Sale. Last year, coupled with way too much clutter from our multiple ongoing projects has left me wanting to minimize and when it comes to the typical things I shop for, I don't need all that much right now. But, I did order a few of my standards that I stock up on each year. Right now, anyone who is a cardholder can shop and the sale opens to everyone on July 28 (this Wednesday). Instead of a full post, I'm only sharing what I ordered (and re-ordered) this year, along with a couple deals that we swear by that are typically present one time a year. As a reminder, in addition to the sale price, everything ships free and is eligible for free returns.
Scroll & Tap to Shop

Bliss Plush Throw: (

Sale Price: $24.90

; Regular Price: $39.50) I talk about this throw every year and at this point, I have no fewer than at least 10 floating through our living room, family areas and bedrooms. I've also gifted more than a handful and the softness/coziness/price factor cannot be beat. They can be thrown in the washing machine and the tassels stay perfectly in tact. This year, I went for a new color — Purple Fog — a pretty pastel purple with pink undertones. I am planning to use this as a jumping off point for Eliza's big girl bedroom in the coming year! Originally $40 (which is still a great price for this luxe-feeling blanket, during the sale, it's only $24.90 HERE.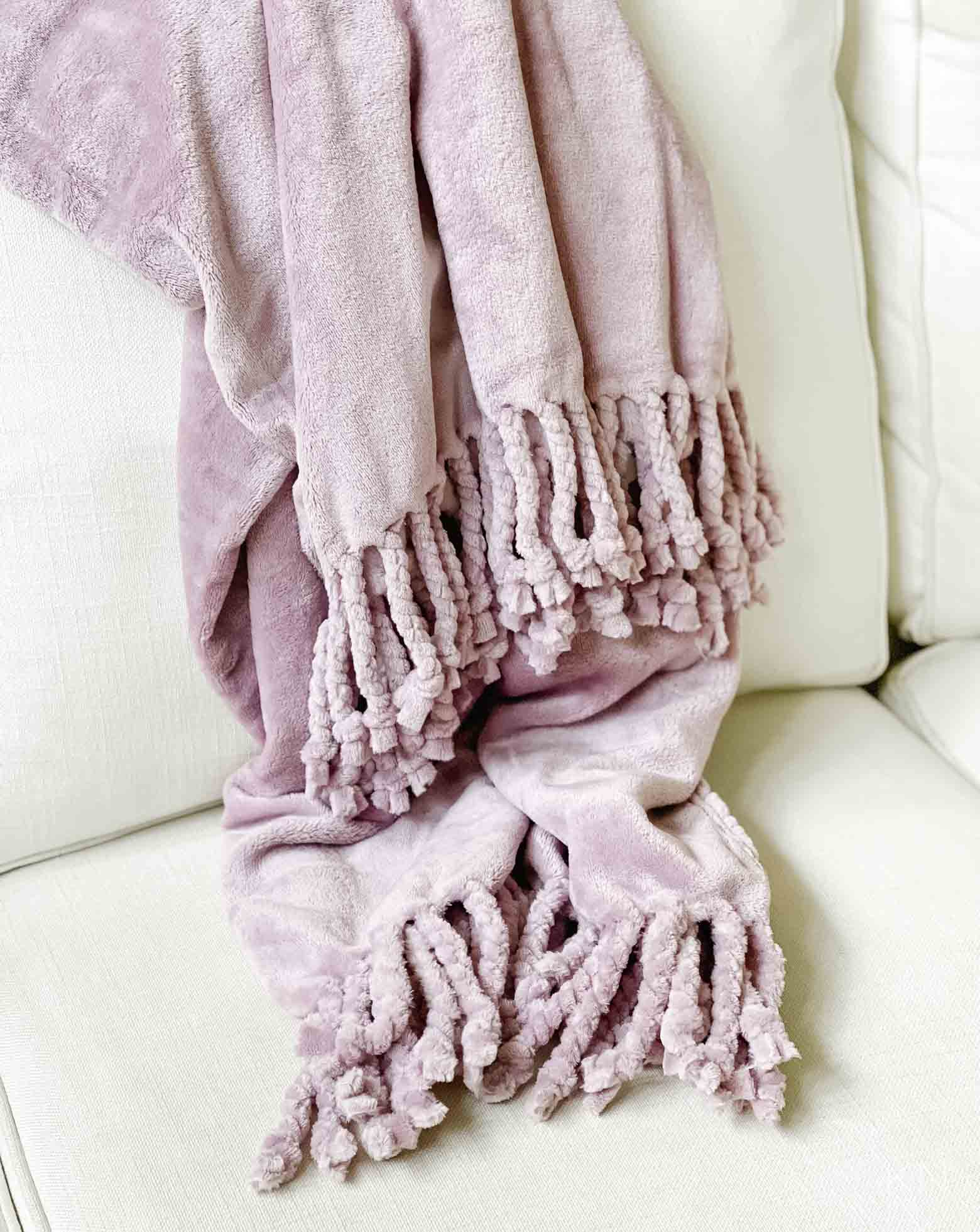 Bliss Plush Throw (Purple Fog)
Here are just a few of the other colors I have in my collection. I have multiple "Ivory" but the "Beige Burch" (not pictured) is a fabulous champagne hue in person. You can see all the current in-stock colors HERE; by the end of the sale, all colors are typically gone.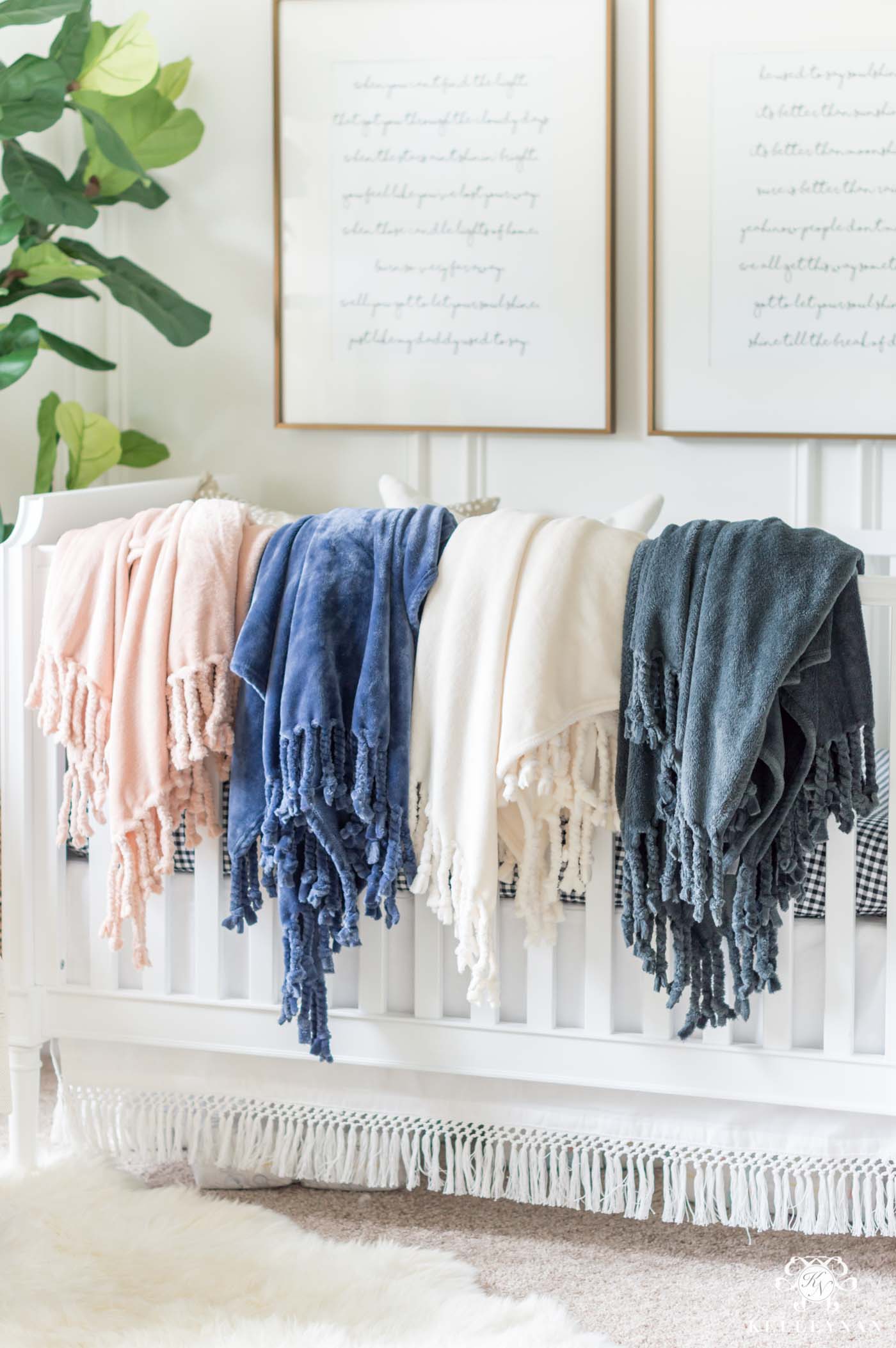 Bliss Plush Throw Colors L-R: Pink Peony | Midnight Blue | Ivory | Gray Magnet
Sunday Riley Good Genes Lactic Acid Treatment Duo: (

Sale Price: $114

; Value: $184) While I didn't buy a single piece of clothing, I did search for my regular beauty favorites that I would benefit from. The Sunday Riley Lactic Acid Treatment is probably my most expensive regular beauty splurge (I apply one pump, once/day before moisturizer), but to me, it's worth it. The duo set doesn't come with a small travel size of something you won't use — it actually comes with an additional .5 oz of the full-sized cream, so you can use it for travel or at home. You can find it here:
Kate Sommerville Exfolikate Cleanser: (

Sale Price: $25

; Regular Price: $40) This is my daily cleanser and at almost 40% off, I ordered a few to keep on hand 😉 ).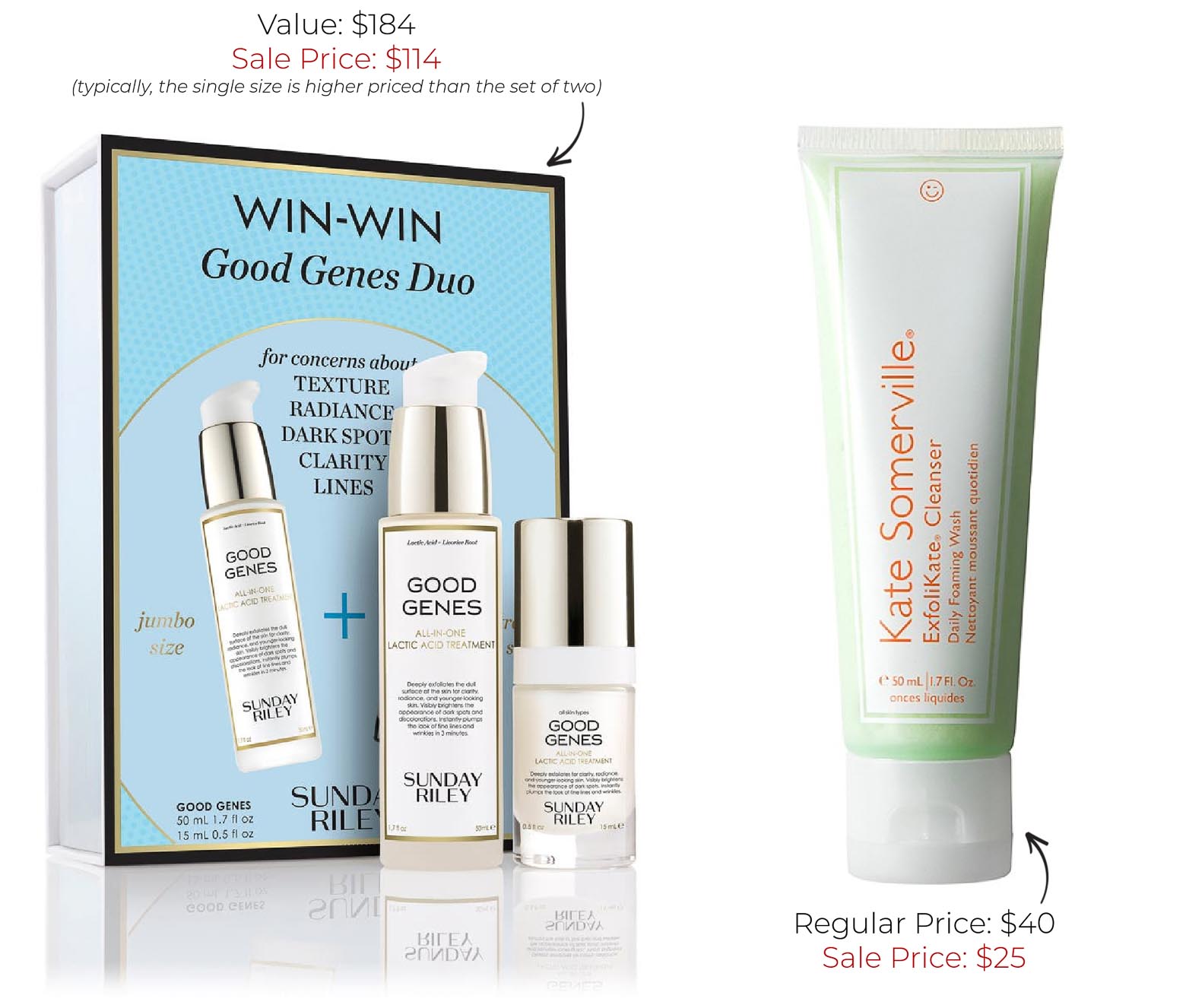 Sunday Riley Good Genes Lactic Acid Treatment Duo | Kate Sommerville Exfolikate Cleanser
Nuna Rava Convertible Car Seat: (

Sale Price: $410

; Regular Price: $550) The final two deals that I'm sharing are currently showing as "out of stock". I ordered my Nuna Rava convertible car seat during the Nordstrom Anniversary Sale two years ago, and we loved it so much, we ordered a second during Black Friday. The Nordstrom exclusive color (a charcoal gray) is $140 off and it's typically the only time of year you can get a discount on this carseat. If you are going to need a seat after retiring an infant carrier, I can't say enough positive things about this one — while I don't think they will be doing a full re-stock, check back often should inventory levels adjust.
UPPAbaby Vista Stroller with Bassinet: (

Sale Price: $727

; Regular Price: $969.99) This stroller is an everything stroller and one of the best pieces of baby gear we've had. I used the bassinet attachment as an infant and graduated to the seat when Eliza was a little older. While we opt for an UPPAbaby Minu travel stroller now when we need to take a stroller somewhere, I still use this UPPAbaby Vista to walk the neighborhood. The big rubber wheels make it so easy and smooth and I'v never felt the need for anything else. When we would shop, I would use this stroller and use the huge basket in the bottom to put all my groceries/items and didn't worry about a cart. It can fit multiple bags, is roomy, and is a splurge I would 100% encourage every new mom to consider. This deal is also out of stock — as of this morning — but again, check back HERE should inventory levels adjust.
2. Fluted Side Table: I have this fluted side table on the way for the master bathroom to sidle up to the tub! I knew what I was looking for (ish) — something that was a small table/stool hybrid) and this fluted side table was perfect. It comes in both white and gray, in 13″ and 16″ (I opted for the white 13″).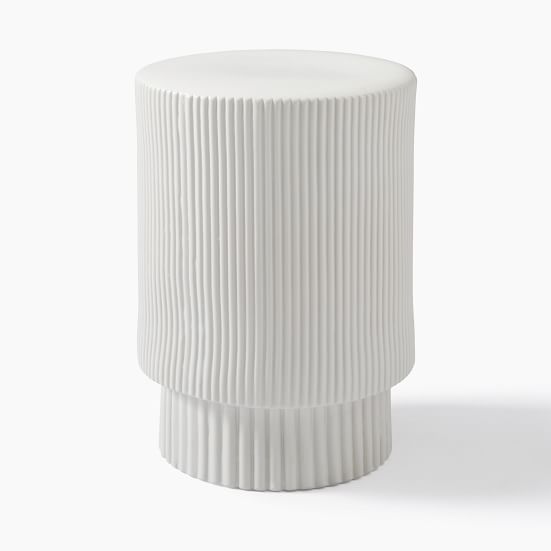 3. Puzzle Board & Storage: When I went to my mom's house a couple months ago, she had a puzzle set out and I thought "I haven't done a puzzle in forever! I'm going to start one." So, I did. And ever since, I've been addicted. I think it's because it's the only thing I've found that makes me shut my brain off, stop scrolling my phone, and makes me focus on that activity and that activity alone. I ordered THIS puzzle board and case because I wanted a way to work on it in bed and then store in vertically without it shifting. Not only does the felt board work perfectly, but it also comes with several sorting trays. It holds up to 1500 piece puzzles but I typically go for 500 piece puzzles so I can finish them fairly quickly. I've been "puzzling" in the evenings and it has been so relaxing! While our bed is too close to the floor, you only need a couple inches of clearance to slide this under the bed (or sofa). Or, you can store it on it's side 😉 NOTE: There is currently a 20% off coupon you can check on the product listing — it also ships free via Amazon HERE.
Puzzle Board & Storage
Here are a few fav (colorful) 500 piece puzzles I've completed recently…
4. Inexpensive Fluted Planters: I shared these last month but as much as I'm enjoying them, they're worth the mention again. While they come in a 12″ option also, I have a pair of the 8″ planters — you can get one for just $7.96! And, in addition to the perfect planter for small houseplants, they'd also be perfect for an herb or two in the kitchen. If the top opening is too wide to set a pre-planted pretty inside, just cover the top with a little moss 😉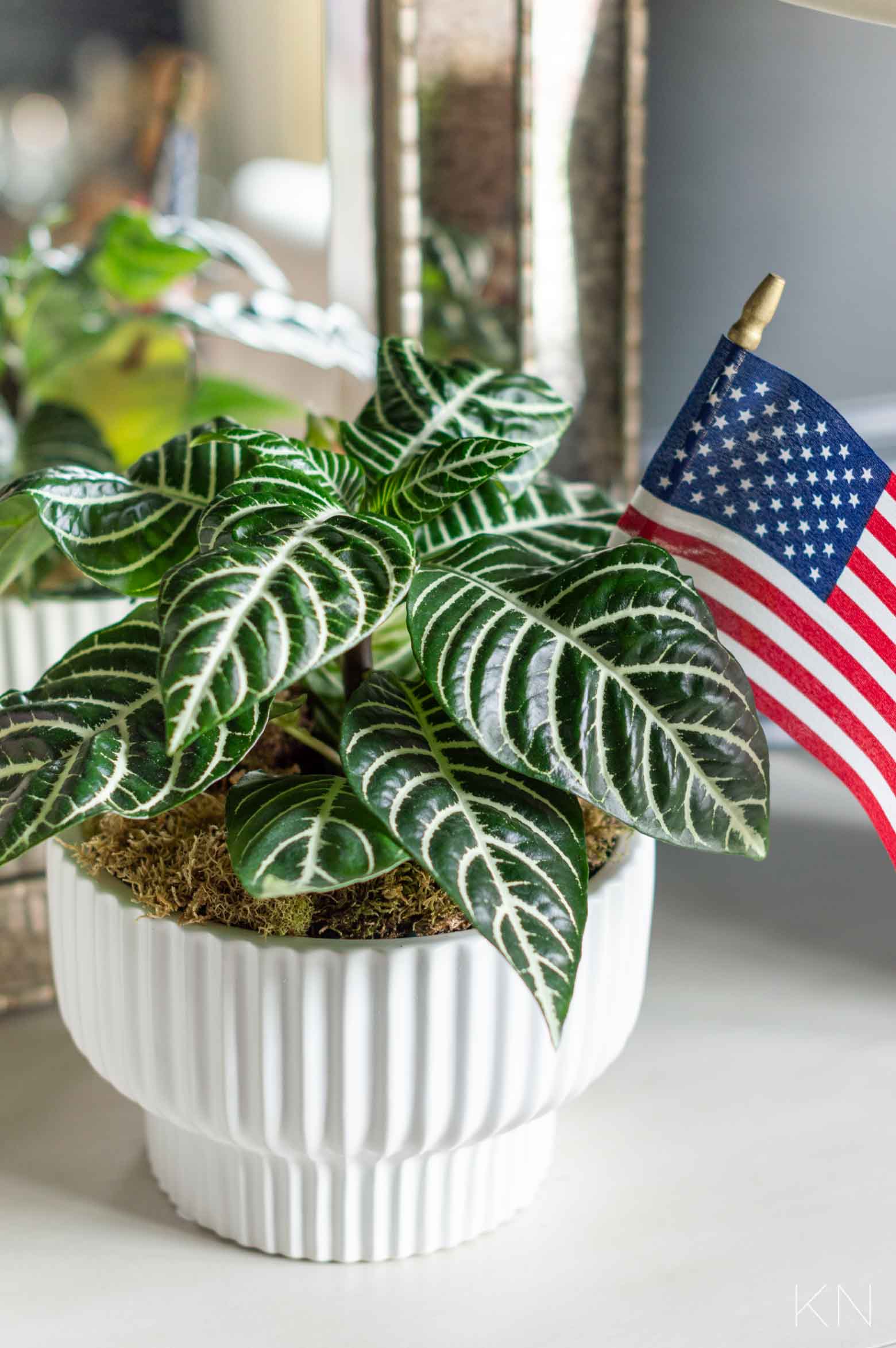 5. Ugg Fluff Yeah Slippers: I don't know why I haven't shared these until now. I'll start first by saying once upon a time, I stayed barefoot. Then, when I found my first comfortable pair of slippers that provided support and cushion — a pair of Uggs I can only find at the outlet store — I totally pivoted and now can't be without house shoes when I'm at home. Last year, I decided to try THESE sandal-style stretchy sling-backs to see if they helped with my feet from overheating. At the time, I wasn't even sure if I thought they were that cute (and definitely if they would be worth the money), but I got them and as quickly as they molded to my foot, they became my favorite. In short — yes and YES. I am still wearing the gray pair I gifted myself last year but requested and received a back-up pair I'm saving (the pale pink) for my birthday. If you like cozy, cushy and supportive but have a tendency to get hot feet with fur lining, do yourself a favor and try these! There are so many colors, too — I'm just sharing a few colors below. They ship and return for free so you can grab a pair and give them a try. Before your foot molds, they feel a tad paltform-y, but your foot settles in to its imprint quickly. I even wear these in the house (with AC) in the summer. If you're a half size, size down to the nearest whole size. Because I'm at home in loungewear 90% of the time, I haven't regretted shifting and paying a little more for things I love that I actually get use out of. Tons of reviews are available with almost 5*. You can find them HERE.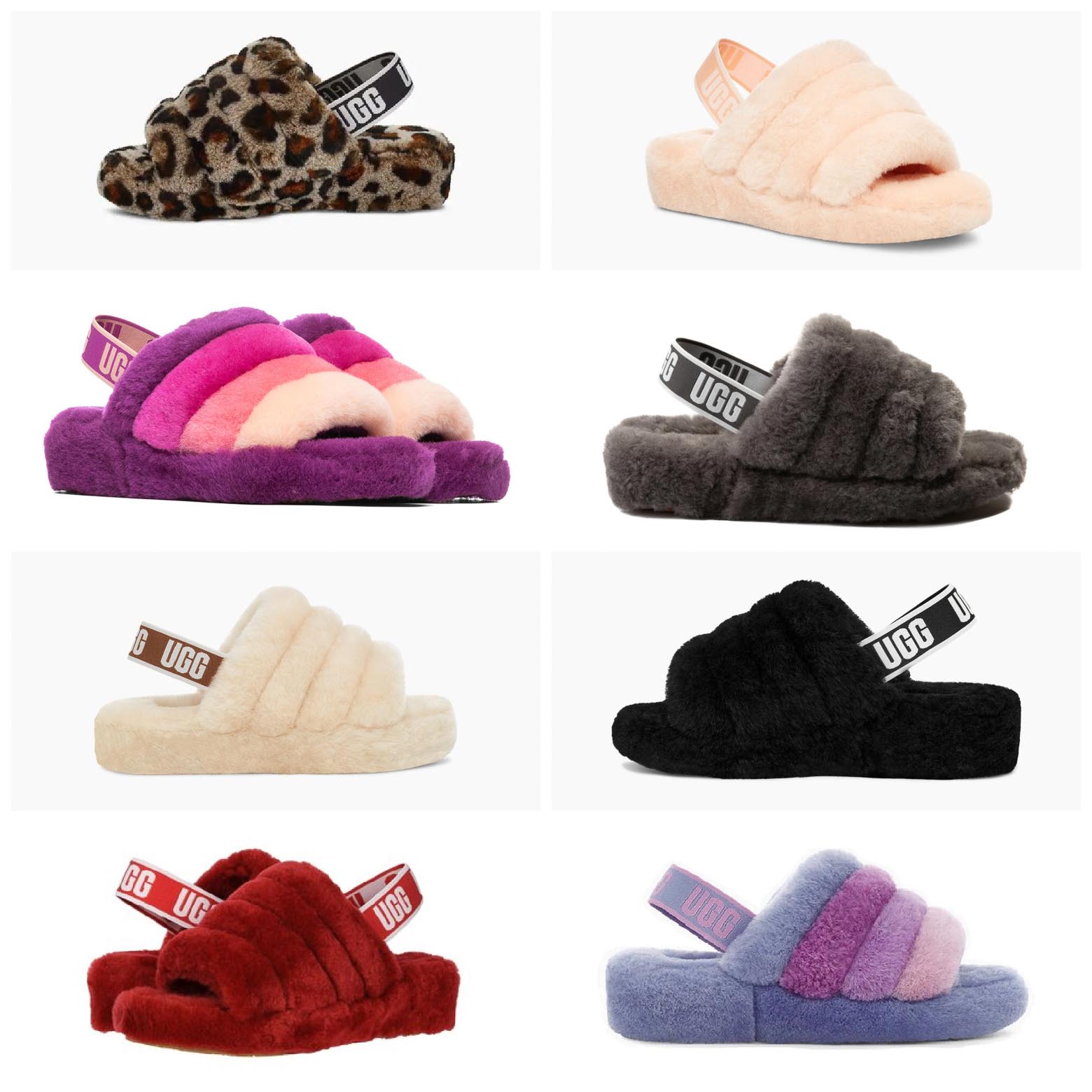 6. Under $10 Splash Pad: Dave actually surprised Eliza with THIS splash pad at the beginning of summer (and bought a second as a back-up). She had an inflatable pool last year that ended up getting a hole not once, but twice. So, this year, we changed things up. You hook the hose up to the splash pad, turn it on, and it immediately circulates the water, spouting it into fountains along the perimeter of the pad, filling the shallow pool and Eliza LOVES it! Right now, it's marked down to $13.59 but it currently has a $4 off coupon you can check off on the listing, making it only $10.59! It also ships free via Amazon. Even if you're wrapping up the summer activities for the year, you can grab this for next year and set it aside for Easter, end of school, summer, etc. You can find it HERE. Here's a screen shot of a video I filmed of Eliza earlier this summer…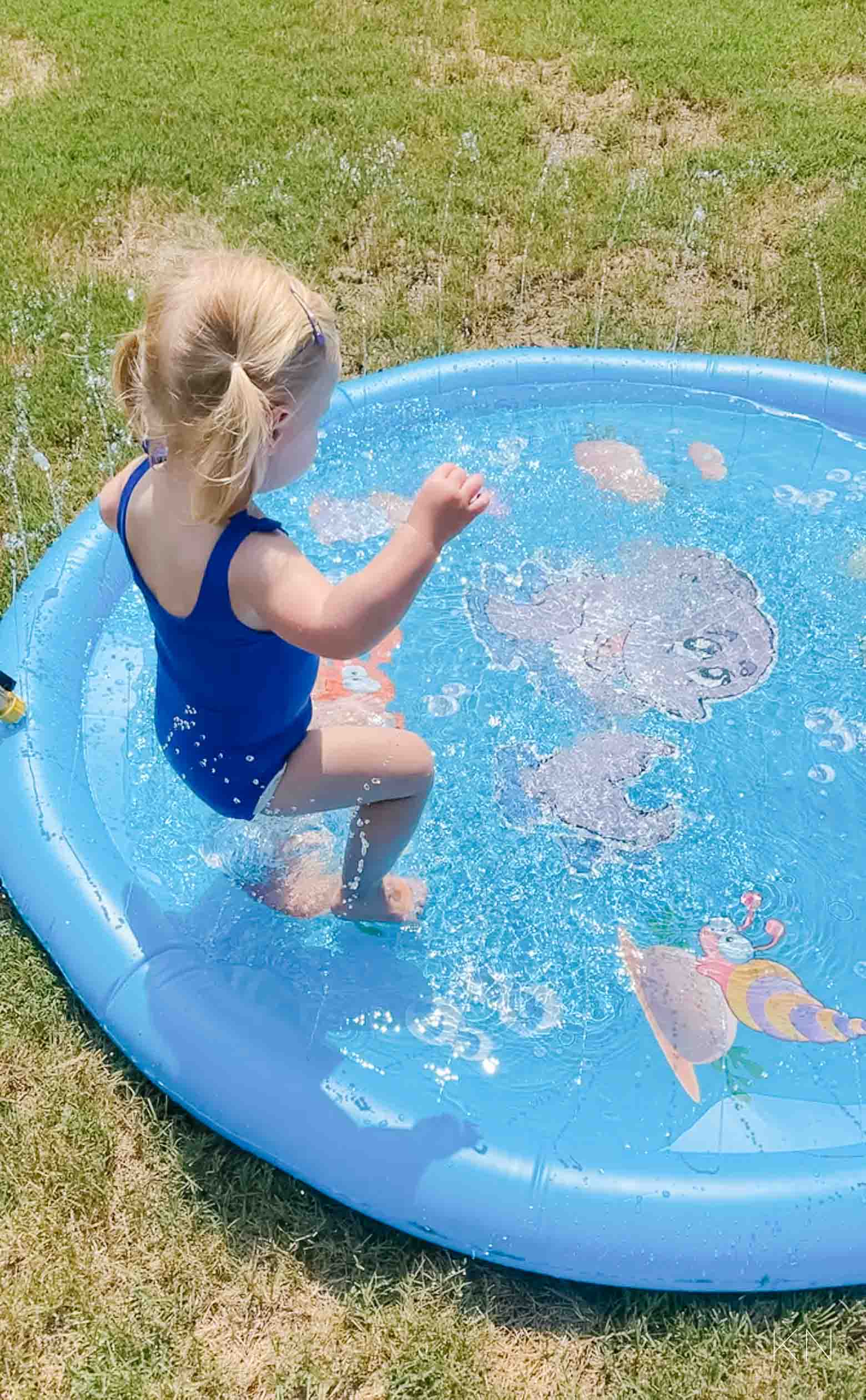 7. Go-To Starbucks Drink: For the past six-ish months, I've had a go-to Starbucks drink I wanted to share — it's on the lighter side and is so delicious. Not too strong, not too sweet, and is perfect as fall starts to approach. Here's what I ask for:
Grande Iced Chai Tea Latte with nonfat milk, two pumps of chai and two pumps of sugar-free vanilla, and one shot of blonde espresso.
8. Potty Training Essentials: NOTE: like most things, potty training and its methods is totally at the discretion of parents. You know your kid best and what may work for some, may not work for another. Only the parents can make that determination. That said, the following is how we chose to potty train and for us, it was amazing. For reference, Eliza is 2 years (25 months) old.
After a few family visits, holiday and sickness, we took last weekend to introduce potty training to Eliza. I read THIS quick book ahead of time — a bootcamp style guide that suggests a 72-hour until potty trained — prepped and settled in for a quiet weekend of no leaving the house, no outdoors, no tv, etc. We got up Saturday morning, got her in her big girl undies (loving THIS 10-pack from H&M that starts in 6-12 mo. sizing) after breakfast, went through the house to collect every diaper (to "give to all the babies who need them"), and started giving her liquids after liquids.
Like many of you I'm sure with your own children, I always marvel at Eliza's progress, how quickly she catches on to things, and just how smart she is. Instead of using a separate small potty, we use THIS seat for the big potty so we don't have to train twice (once to go in a potty and once to migrate from the small potty to the big potty). We got two — one for her bathroom upstairs and one for the powder room downstairs. She did so well on day 1, after going back and forth, I even decided to take her to church the next morning. Less than 24 hours in and she successfully told her teacher she needed to potty and did. *Proud mom moment* We came straight home and repeated what we had done the day before and the next day she headed back to school. She had no accidents at school the entire week — and oh my gosh, I credit her attentive teachers so much for their consistency and patience with her for staying so "on it". They will DEFINITELY be due a "thank you" 😉
This was a time I have been dreading and we decided to approach it with more of a "do it and get it done sooner than later" attitude and I'm so glad we did. A week later, and we're celebrating every potty success she has 😉 She will have accidents but I'm so glad we went in with the tools we did, including THIS book and  THIS seat.
9. Lightweight, Flexible Expandable 100′ Garden Hose: When my mom moved in her house, we were totally intrigued by the idea of this hose. She was in the market for a few to outfit her outdoors and we ordered up in a couple different sizes. When the boxes arrived, we were shocked because they were so light weight, we thought there was no way there were actual hoses inside. This summer, my mom has been such a fan of her lightweight expandable hoses, I got one for Dave for Father's Day. We use it for everything from an easy way to water plants to filling Eliza's splash pad and again — it is SO LIGHT WEIGHT AND EASY TO MANEUVER! Keeping it coiled up in a pretty planter is an attractive way to keep it handy and out of sight. It comes in a 25′, 50′, 75′, and 100′ option (we have the 100′)! It also does come with the nozzle you see in the photo below. I never thought I could be that excited about a hose… but the whole family is 😉 You can find it HERE — ships free via Amazon.
10. Drama Queens Podcast: If you're a One Tree Hill fan, start this podcast STAT! Hilarie Burton, Sophia Bush, and Bethany Joy Lenz have teamed up to re-watch the entire series and episode by episode, the talk about the show, what was going on behind the scenes, their life in Wilmington and more. They are only four episodes in so it's an easy binge. So much nostalgia and such an awesome escape. If you haven't watched One Tree Hill, well, do it now. It is my favorite teen drama of all time and I've watched the entire series at least five times. And, I say that proudly haha.
I've been a little quiet the past several months as I wade through seemingly endless (mostly accidental) home projects and I'll be sharing more on those soon. Major progress has been made on the master bathroom but I have a few other spaces to share that are currently under construction I haven't yet mentioned here. From now til the holidays, I'll be focused on sharing lots of space makeovers so be sure — if you aren't already — to subscribe to emails at the bottom of the post!