We just got back from New York and silly me thought I was going to be making time stay current on posts while I was gone. HA! I'm back on the wagon though and since my mind is all over the place, I thought it was the perfect time to share a Snack Around the Plate – where it's totally ok to talk a little bit about everything 😉
*Posts on KelleyNan.com may contain affiliate links. Click HERE for full disclosure.*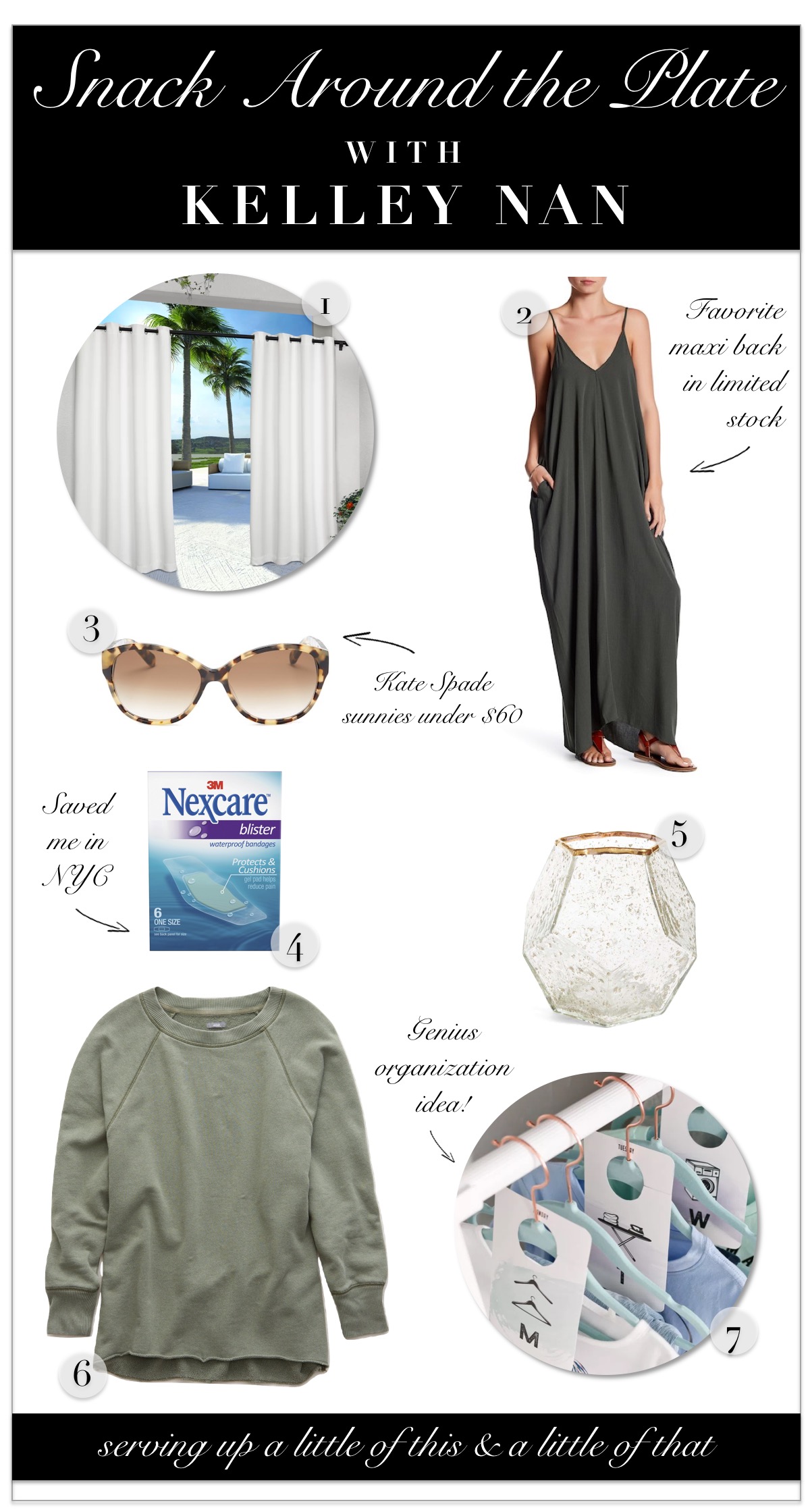 1. Outdoor Curtains || On our to-do list for the weekend – hang our outdoor curtain panels. Surprisingly, this will be our fourth year with them and they still look pristine. We keep them up from spring through fall and at the end of the season, I take them down, toss them in the wash, and fold them away until the next year. I love these because they are heavy and come in multiple lengths; plus, the price for a pair can't be beat. I use non-rust tension rods (like THESE) so they can be hung within minutes – no tools necessary.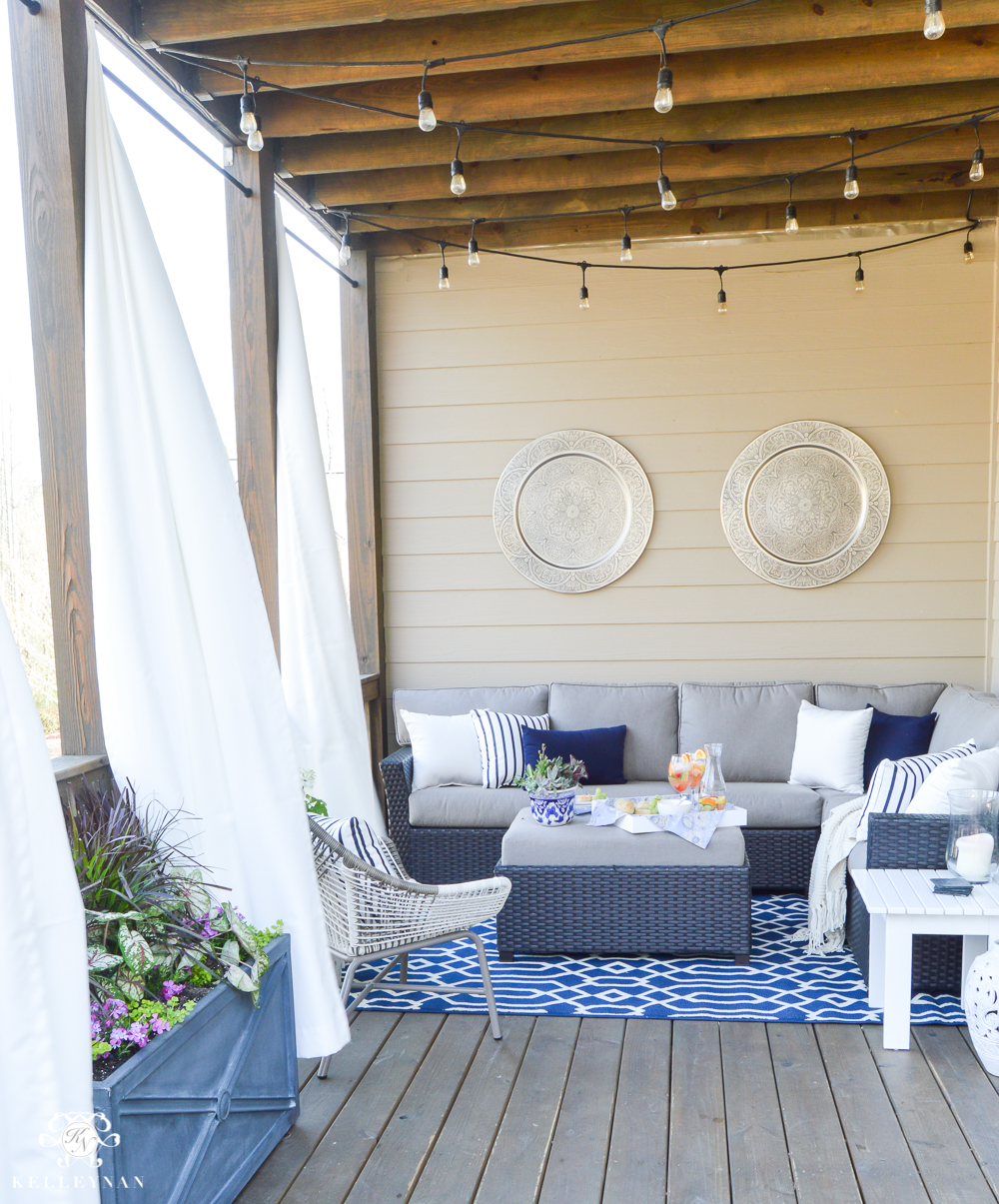 Rug | Gray Andalusia Woven Chair | Striped Sunbrella Pillows | Striped Sunbrella Lumbar Pillow | White Sunbrella Pillows | Navy Sunbrella Pillow | Navy Sunbrella Lumbar Pillow | White Metal Drum Stool | White Side Table | Wall Medallions | Glass Hurricane | Acrylic Wine Glasses | Small Bowl | White Tray | Thai Teracotta Floor Vase | Floral Napkins | Gray Spinwash Salad Plates | Carafe | Ivory Throw | White Caleb Lantern | Sectional: Costco | Planter (size: trough) |  Outdoor Curtains (108″ in white) | Curtain Tension Rods 
2. Love Stitch Maxi Dress || When I saw this dress on sale for under $30 ($29.97 – originally $88), I was so excited I ordered it in two colors. By the time I got it in and confirmed I loved it, it was sold out in all colors and sizes. Well, it is back in limited stock! The fit is flexible (xs-sm; med-lg) and there are a few colors available again. If you missed this last time I shared, now is the time to jump on it quickly 😉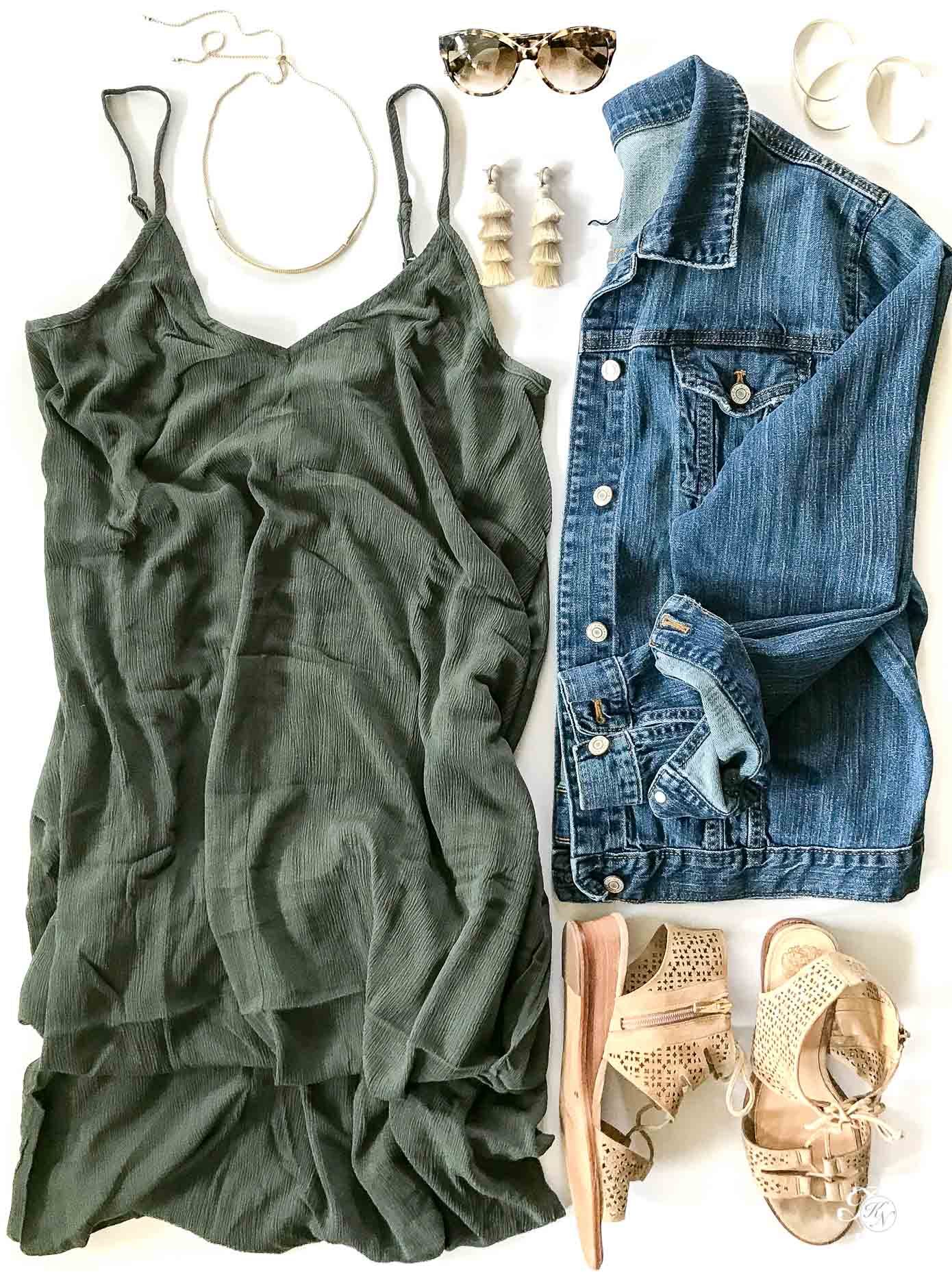 3. Kate Spade Sunglasses || These were another recent crazy sale find. I have terrible luck with sunglasses – freak accidents (breaking on my face), forgetting about cases and tossing them in my abyss of a purse to be scratched, etc. So, I don't "do" expensive sunglasses. I found these Kate Spade sunglasses (available in multiple frame finishes) for under $60, marked down from $160. They are nice and special enough for me to care for them but not so expensive that I would cry if they met the fate of those who came before them. I LOVE THIS PAIR! I've even been good and returned them to the hard case they came with each time I've taken them off my face.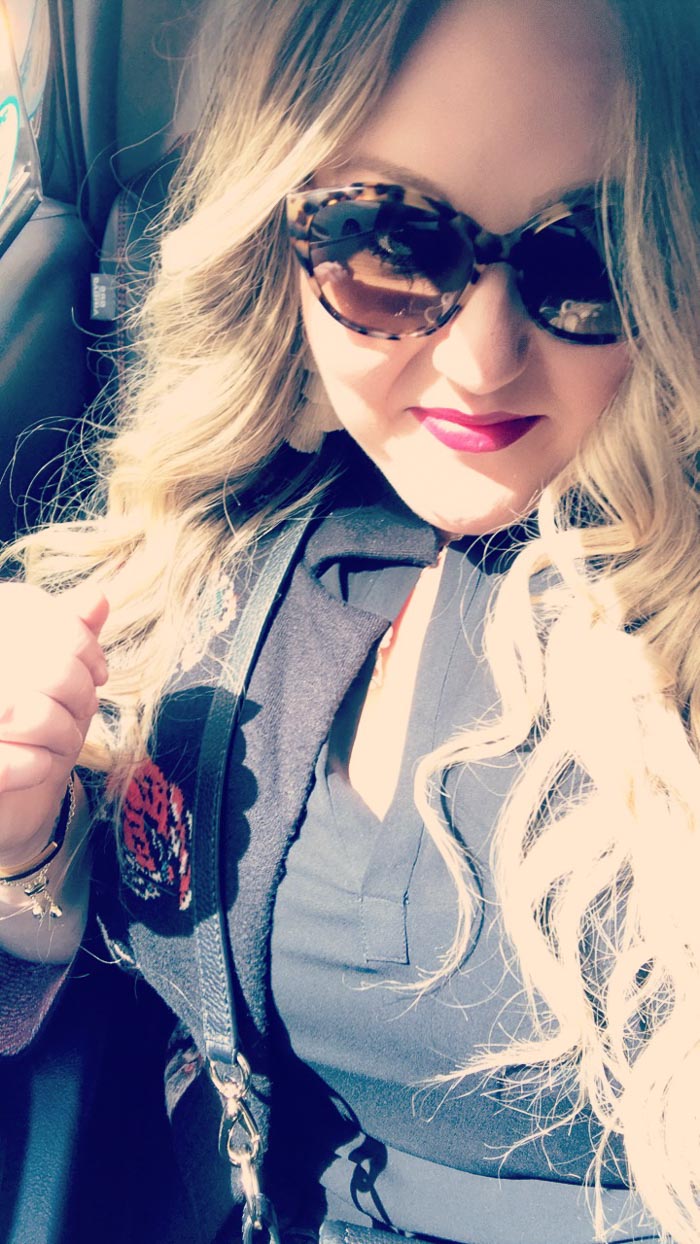 4. Waterproof Bandages || I'll be sharing a little about our trip to NYC soon but the real lifesaver of the trip was discovering these Nexcare waterproof bandages. After our first day, my sock slipped down in my shoe and I didn't realize the blister that was forming until it was too late. An end-of-day trip to Duane Reade and staring at their selection of bandaids for a solid 15 minutes landed me with the waterproof strips that saved my feet. They didn't actually have the blister-specific version so I went with the regular waterproof version. No slippage and they remained in place until I peeled them off. Plus, they are big enough to cover your entire heel so no guessing where you may/may not have a blister form. These will be earning their way into my permanent emergency arsenal.
5. Gold Rimmed Vase || I had no idea just how much I would be using this thing when I purchased it. It's already migrated all over the house and has proven itself as my most versatile vase in rotation. The best part- it's small enough for a dainty arrangement  but has a large enough base for something grand. It can literally go anywhere.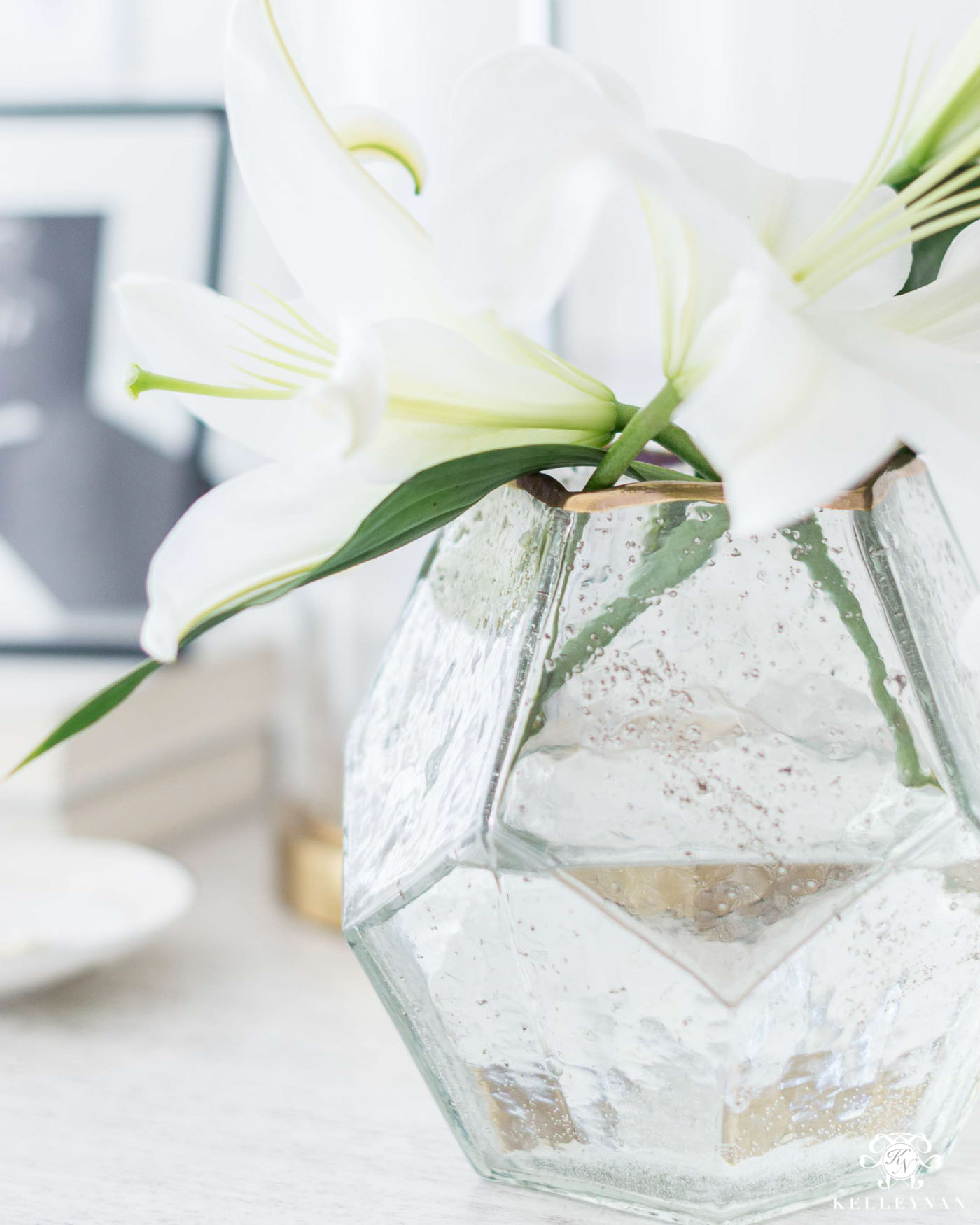 6. Oversized Slouchy Sweatshirt || Because I work from home and run errands exclusively in casual wear, I typically invest more in cozy separates than high end items I won't wear often. Anything that can transition from pj bottoms to leggings to jeans ranks high in my book. Last week, I ordered this oversized slouchy sweatshirt that will take me through any season. It's 50% off (only $22) and available in several colors. I love the raw hem and that it comes down long for full coverage – I can't WAIT for mine to get here!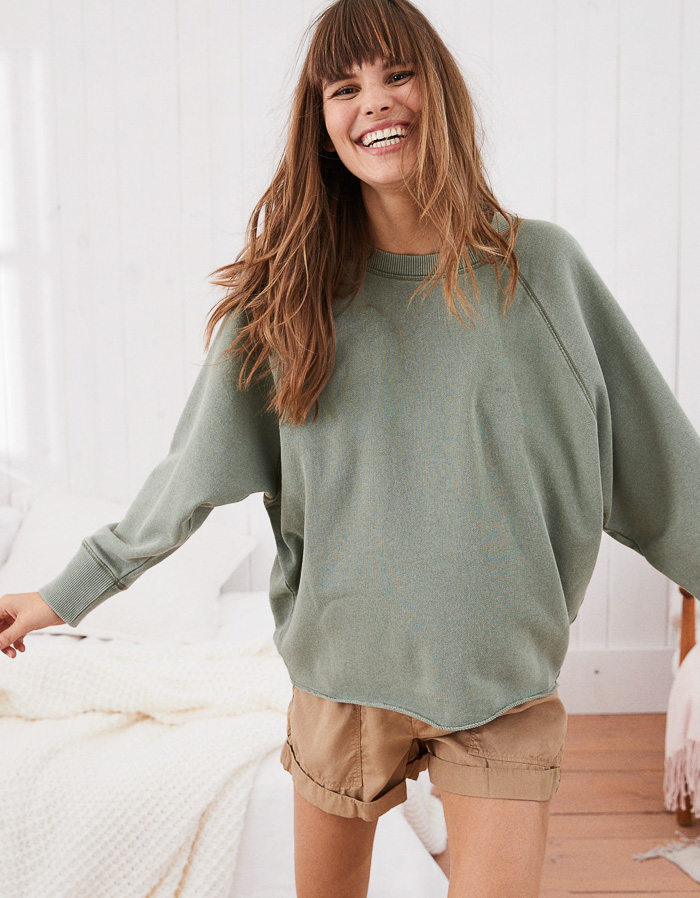 7.
Closet Organization Hack
|| You guys-
Cami of Tidbits
just shared this genius closet organization hack that totally won me over. She created day-of-the-week hanger closet dividers to keep her kids organized during the week but I think it's brilliant for anyone to help save time in the morning. She even included a free printable in her post; you can see all the details
HERE
. Cami, these area amazing!
My Cinco de Mayo fiesta is going live in the next couple of days (Lord willing!) so if you don't already, be sure to subscribe to my email updates at the bottom of the post.