Remember my story about the "snack around the plate"? I recently shared it in more detail in my post HERE but the condensed version- it was what my mom called meals she would assemble with random favorites when scouring the pantry and fridge. I loved them! Last year, I briefly had a weekly favorites segment but it quickly became tough to manage. I wanted to revive it and rather fittingly (if I do say so myself 😉 ) the regular series has been named "Snack Around the Plate"- basically "a little of this and a little of that". There's no telling what will show up in these things! It will be a condensed mish-mosh highlight reel from a favorite recipes to favorite finds.
Before I jump into the inaugural "SAP", I wanted to share a quick story from the Fourth of July. Dave and I were relaxing the entire day, waiting for nightfall to join our neighbors in launching fireworks. Around 6:00 p.m., I checked my email and saw I had a notice from my credit card company with a charge verification request. I was at home and certainly wasn't using Lyft all over town (per the charge); I declined and logged into my account and quickly saw… my credit card info had been stolen. And, he/she was having a great time! Ziplining, renting U-Hauls, spending $150 at Pizza joints. After working to get that resolved (and all the pain that goes along with it), I went to quickly tidy the kitchen before our evening festivities. There was a stray grape on the counter I gave to Maggie (Maggie is our little Dorkie pup) and all I can say is THANK GOODNESS Dave saw me in the act. I had zero clue that grapes are toxic to dogs. I know you aren't supposed to give them chocolate or onions, but grapes?! I called an emergency vet hospital who directed me to call ASPCA poison control- the urgency in the receptionist's voice indicated just how serious of a situation it was. I rang them in a panic, paid the fee, took their instructions and long story short, after a few attempts, Maggie vomited out the grape. She was fine. No tests, no fluids, no overnight stays… They said they don't know why grapes (and raisins) are toxic to dogs but it can send them into kidney failure. Super scary stuff. I share this because this is something I had never heard and never knew. If you are a pup parent and were already aware, I commend you! If not, take note and learn from my mistake.
And now, back to this week's SAP.
*post contains affiliate links*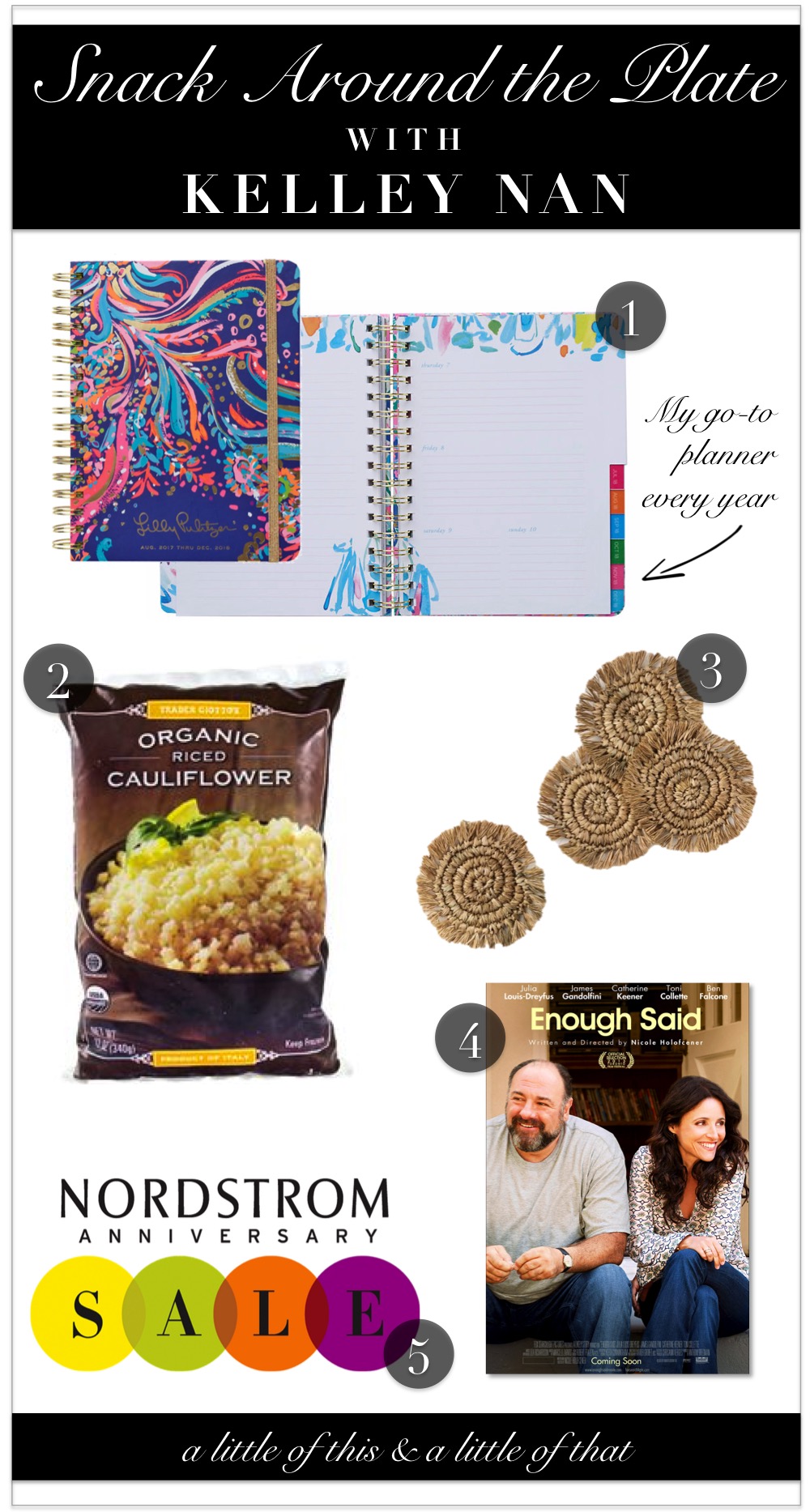 1. Lilly Pulitzer 2017-2017 Planner (17-month): I have tried several popular planners but finally settled on a favorite a few years ago- The Lilly Pulitzer weekly agenda. I prefer to be able to have an entire spread to the week and it gives just enough room to list all I need to accomplish without wasting sections on off-topics I wouldn't utilize. Others have gone so far beyond with all the daily extras that it takes away from space I need for actual weekly planning. I also love that the spine isn't as fragile as others (like the Emily Ley :/). They JUST released their latest 17 month calendar (August 2017 through December 2018) so it's the perfect time to migrate over. My current agenda is good through December but I am going to go ahead and switch so I can start "fresh" since leaving my previous job.
2. Trader Joe's Frozen Organic Riced Cauliflower: I have been a Trader Joe's fan for a while but we live so far from a store, most of my trips are reserved for occasional treks. So, in the past, I've never made much of an effort to find favorite specialty foods and deals. Several months ago, I started broadening my shopping trips and with the help of Instagram input, I started adding more things to my list. I had heard a lot about riced cauliflower (I've never made it myself) but wanted to go for their frozen option to keep it easy on myself the first time. One time and we were done. Totally in love. I've been using it in lieu of rice (topped with veggies) sometimes; it has the same-ish texture but is just a little more flavorful. AND, it goes from bagged to cooked in about 4 minutes on the stove. Super easy and a new staple in our house. If you frequent TJ's and have never tried it, you must!
3. West Elm Woven Coasters (set of 4): These sweet little summertime coasters were a West Elm find; I think they are adorable but it wasn't until I quickly scanned past them in an Insta-story that I started getting several questions about them. They come in four colors and are on sale right now for $8.99. Keep these on your porch, in your living room, next to your bed, or even in the kitchen for this nod to summer.
4. "Enough Said" Movie (Amazon Instant Viewing): Dave and I have gotten in a habit of having early movie nights on Friday evenings, and last week was a real winner. I don't know how I hadn't heard of this movie (James Gandolfini's LAST film, alongside Julia Louis Dreyfus); I Googled "best romantic comedies of all time" and this title kept appearing. I watched the trailer (you can too, HERE) and basically sold Dave on it by convincing him it was a funny Tony Soprano movie haha. If you need something this weekend, add this to your watchlist for sure!
5. Nordstrom Anniversary Sale: Do you have early access as a cardholder or are you waiting to shop the sale on July 21 when it opens to the general public? (Or, you may not shop it at all 😉 ). On Thursday morning, I stuck to my gameplan and after filling my cart, I removed a few items after reviewing them all to make sure I was fulfilling my guidelines I had set. I actually ended up logging back in and placing four more (smaller) orders throughout the day as things caught my attention- with free shipping, it's no biggie to order items separately. And, after seeing some things sell out, I didn't want to wait for my first order to arrive before deciding I wanted to replace something. So, I didn't go crazy but I did order enough where I will have to be selective once they arrive and I try everything on. Also, in case you hadn't heard, with the shopping cart going down on launch day, if you made a purchase either Thursday OR Friday, you will be awarded with 10 points/dollar. I had already set it as one of my triple point days; if you did also, no worries, they are giving that back to you to use at another time. If you are shopping the sale, what are some of your fav pieces so far? If you are waiting, what are you most looking forward to? In addition to a few things for Dave, here are the items I've ordered.
SCROLL & TAP TO SHOP

The one that got away… I tried to order THIS TUNIC when the site was down and when I came back after it was resolved, it was sold out. Huge favor 😉 If you see this in the black and white get re-stocked, I would LOVE (and be so grateful) for you to shoot me an email ([email protected]).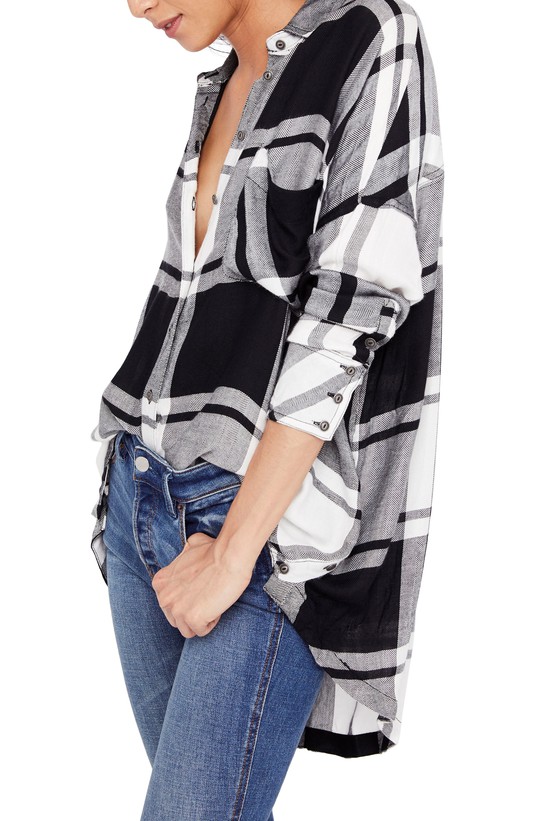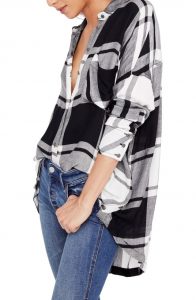 Have a wonderful and safe weekend friends, and if you aren't already, you can sign up for my newsletter at the bottom of this post.