When I started planning Eliza's big girl bedroom, I knew 1. I wanted to use and transition as much as I could from her nursery, and 2. the bed would be important because it would determine the overall feel of the room. Just as I planned her nursery to feel fresh but classic, I want her big girl bedroom to feel the same. Instead of focusing heavily on trends, going for transitional pieces that have evolved from timeless aesthetics helps with the youthful aspect as well as the longevity of furnishings. The perfect marriage in terms of practicality and design style… channel tufted beds.
*Posts on KelleyNan.com may contain affiliate links. Click HERE for full disclosure.
What Are Channel Tufted Beds?
Tufted beds have been popular for a while now and for good reason — the upholstery adds a softer, more relaxing finish to other hard furniture which can make your bedroom feel more serene; they are customizable in terms of fabric (both color and durability); they're comfortable to lounge against; and, they aren't prone to scratches like wooden furniture. To this point, you're probably most used to seeing button tufted upholstered headboards — headboards with more cushion and deep set buttons, almost creating diamond pleats. These tufted beds feel the most traditional.
I started with a classic button tufted bed (you can find the modified version of my original bed HERE) before later moving to something that felt a little more current — THIS modern tufted bed. It still has button tufts but they're more flat, giving it a little bit of a cleaner look and the buttons are in more of a grid pattern.
Along with button tufted, you also have upholstered headboards with zero tufts — they're just fresh, flat backed beds with a clean slates. I love the look of these but think it's easier to spy imperfections (fabric pulls, marks, etc.) with zero tufts.
And then… you have channel tufted beds. Instead of tufting at buttons, the headboards are stitched into vertical or horizontal channels, making for a headboard with clean lines and a sleek, streamlined finish. The classic-ness of the tufted bed combined with the more simple, straight lines gives the bed a more modern vibe without taking it into too-contemporary territory. I think we're going to see a big rise in popularity for this particular style tufting 😉
Favorite Channel Tufted Beds
Just because the concept of channel tufted beds makes it sound like they would universally look alike, doesn't mean they do. The color, type of fabric, legs, height, shape, embellishments and more give each bed its own personality. Some have rounded lines and some have straight lines; some stand taller off of the floor and some have a more prominent foot board. Here's a breakdown of some of my favorites. Some of the channel tufted beds even ship for free, which is a huge bonus!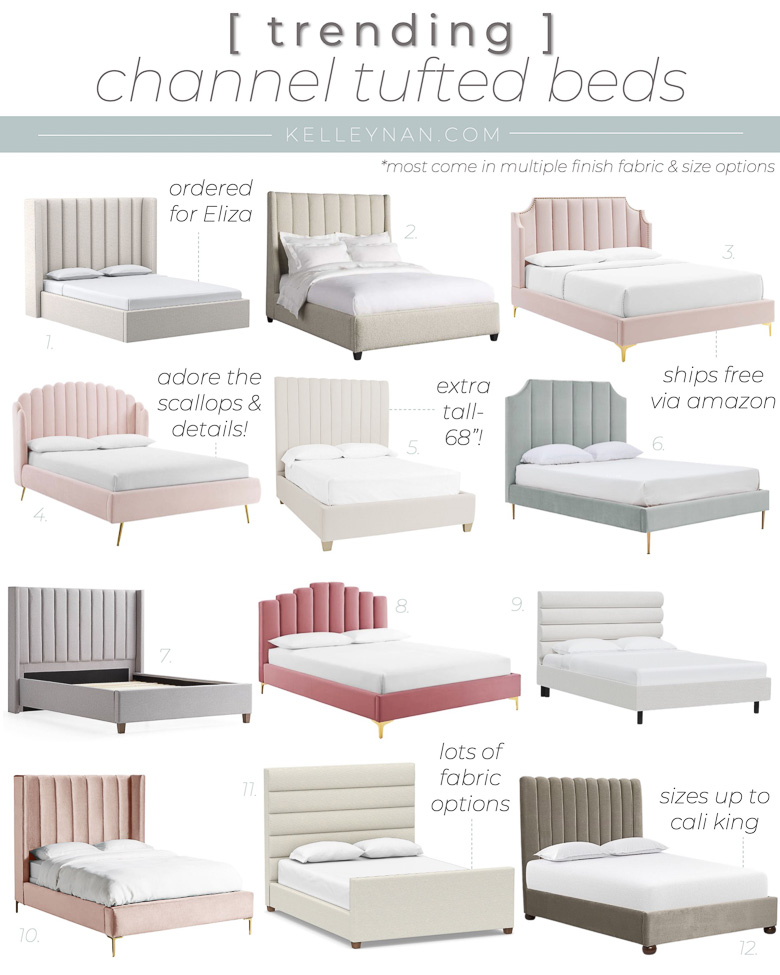 Sources: 1 | 2 | 3 | 4 | 5 | 6 | 7 | 8 | 9 | 10 | 11 | 12
I love the stately lines of THIS bed (2) and it's currently on sale for more than $1,000 off. It also comes in gray and is available in queen and king sizes. (California King size is available via special order.) From my experience, this retailer delivers large items quickly from the time of order.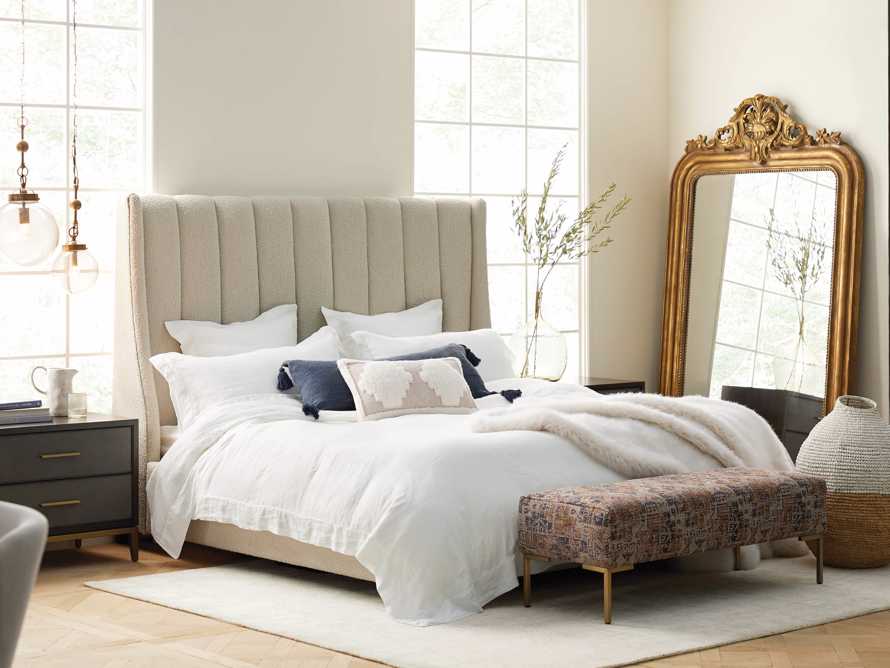 Above Bed (image via product listing)
I love love THIS sweet bed (3)! It has small side wings and a bit of different silhouette. The fabric is stain-resistant and ships for free via Prime HERE.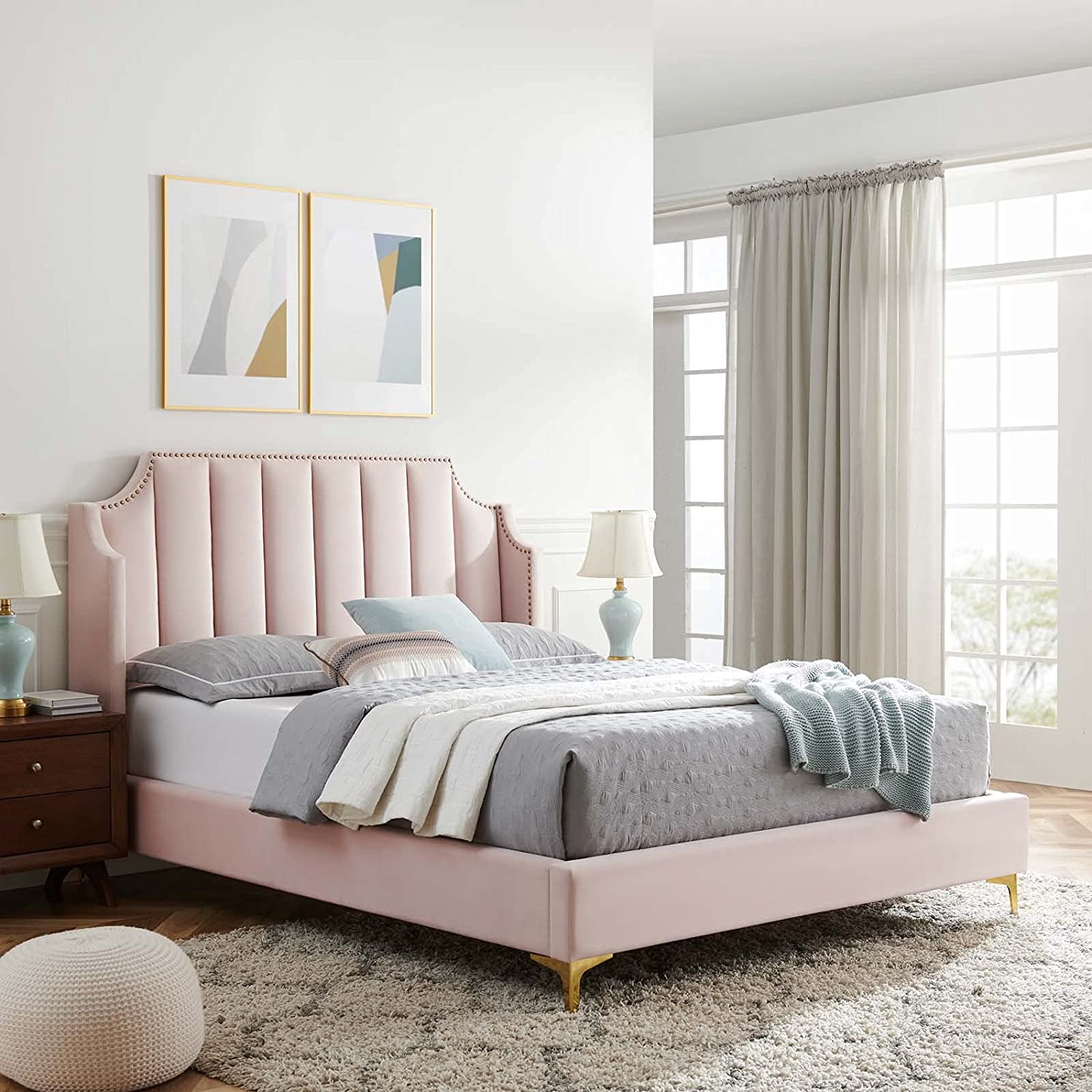 Above Bed (image via product listing)
I love the scallops on THIS bed (4) and if it came in a full (I already have Eliza's mattress), I probably would have ordered this one. It comes in five colors but the pretty pale pink is currently in stock and ships FREE.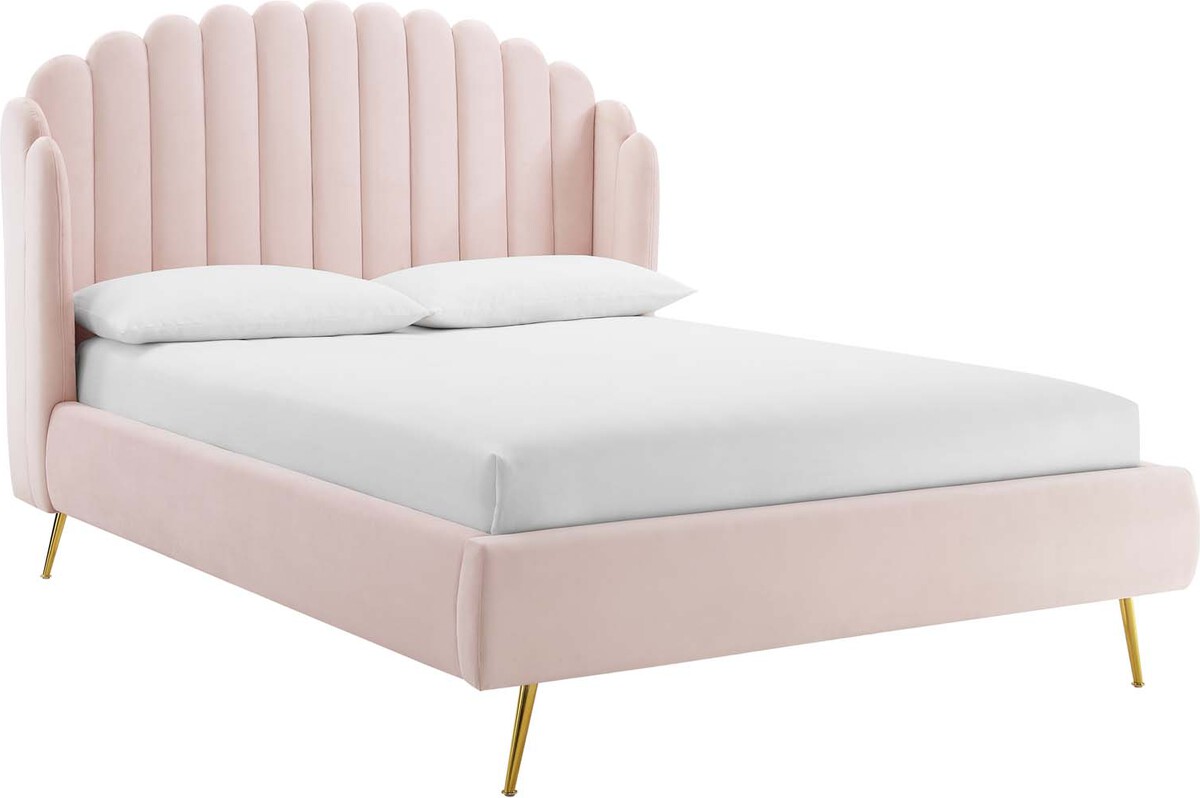 Above Bed (image via product listing)
THIS extra tall bed (68″!) (5) comes in tons of colors, patterns and textures and is available in queen and king sizes. I like the look of the more substantial footboard and the ability to customize the look to our own.
I adore THIS bed (6)! Adore. I love the headboard shape and detail — it comes in three sizes and ships for free! I also love the detail of the gold feet — it's gorgeous in a king size but so majestic and adorable in the twin size!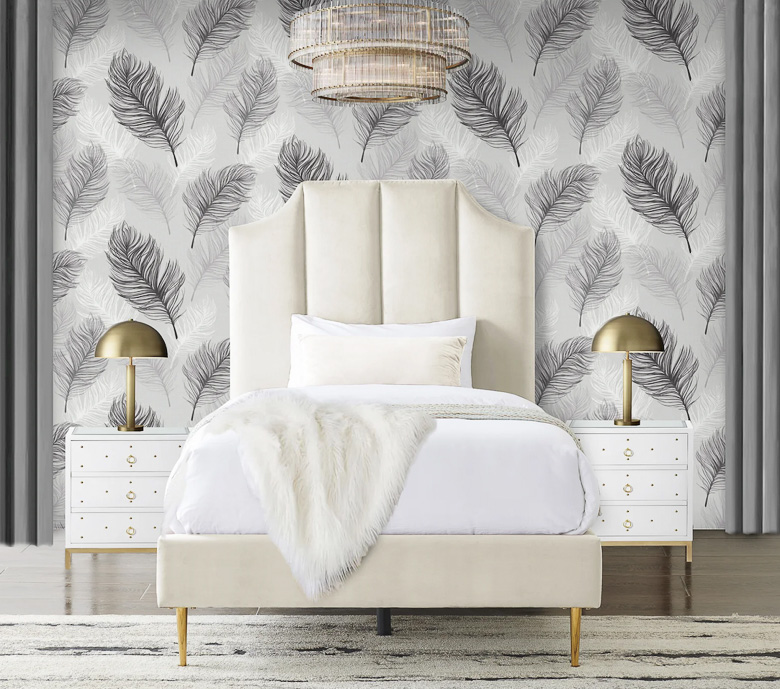 Above Bed (image via product listing)
Another differently shaped bed is THIS one (8). It comes in several different colors, ships for free and is currently on sale.
Horizontal channel tufted beds are also on trend and THIS one (9). It comes in a variety of colors and fabrics and it's on sale this weekend for 20% off HERE.
THIS pretty bed (10) is from Anthro and comes in a lot of gorgeous made to order colors! This purple one is killer but there are so many pretty options…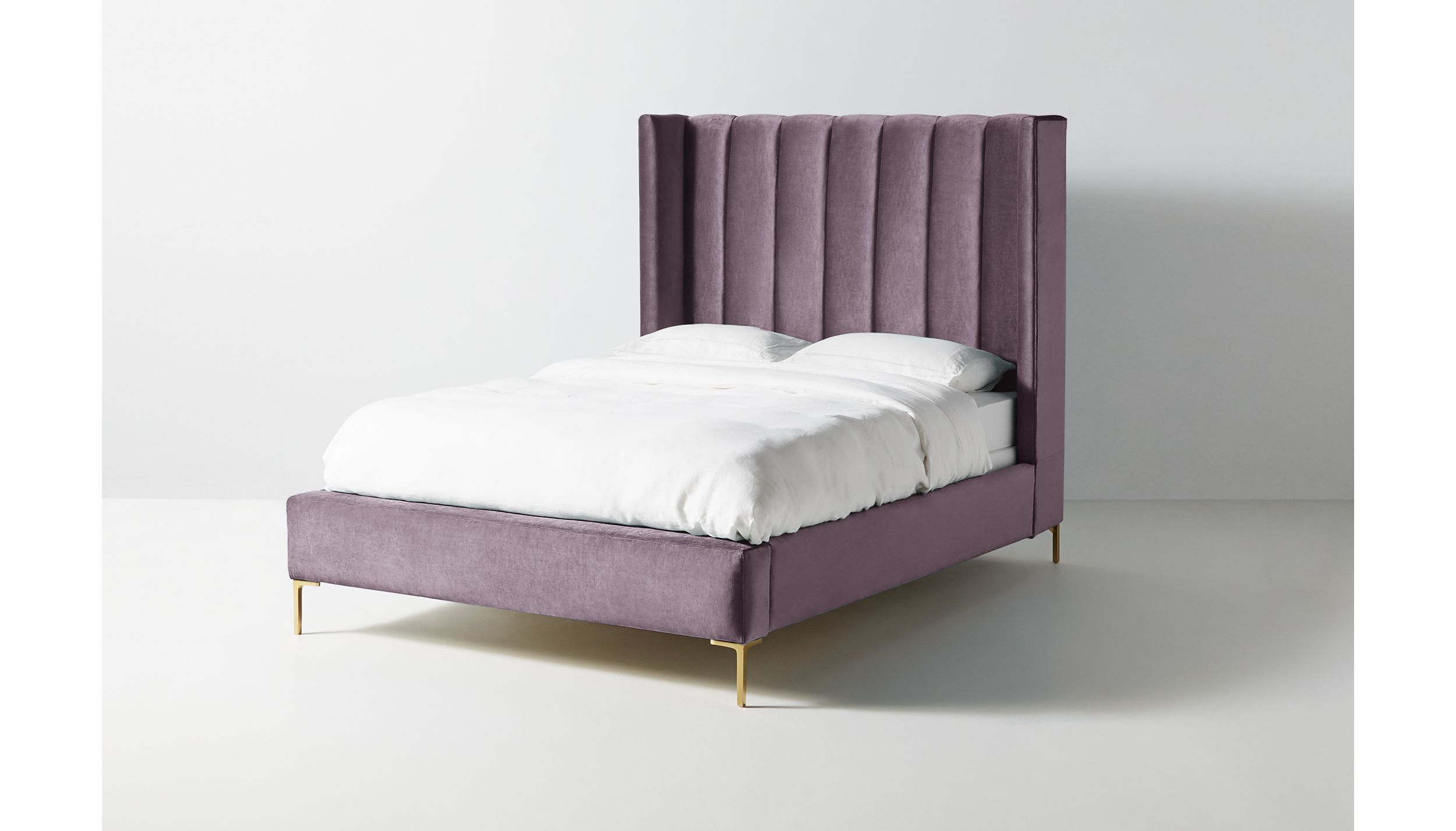 Above Bed (image via product listing)
THIS horizontal channel tufted bed (11) also comes in tons of colors and fabrics and has a taller headboard.
Another bed that comes in queen, king and California king sizes is THIS one. It's upholstered in velvet and is available in several different rich colors.
I also found THIS wall mounted "faux" channel tufted headboard, as a great affordable and space saving option. It's available in three different colors and only comes in a twin size. A pair of these in a girl or teen's room would look great!
As for Eliza's bed? After searching for a long time, I ultimately decided on THIS vertical channel tufted bed (1), upholstered in a boucle fabric.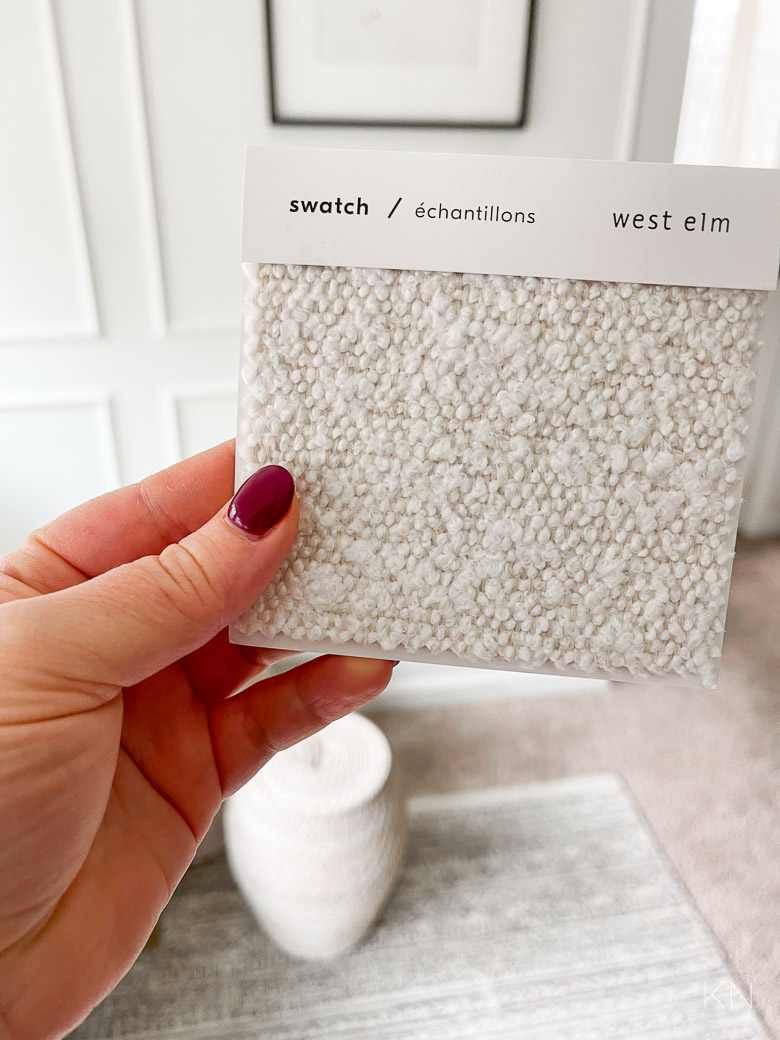 It comes in 5 sizes, from Twin to California King ( I did the full for Eliza), three headboard heights (I got the tall), five tufting options (as I mentioned, I ordered the vertical) and lots of fabric choices. While more modern beds are trending towards shorter headboards, I still like the drama the taller headboards bring. I like that it draws your eyes up and makes the room feel taller. And, I like being able to see a good bit of the headboard behind the throw pillows. Some beds are so short, you can barely even tell there's a headboard back there. Because the boucle white is textured, nubby, I felt it was a good way to order a white upholstered bed but with less "danger" haha. The very sad news is that after waiting on delivery for several months (we ordered this bed toward the end of LAST YEAR), the bed was lost in transit and had to be reordered. Now, it's on backorder. We are still anxiously awaiting its arrival so that we can complete the room and get Eliza's mattress off of the floor!
How Eliza's Channel Tufted Bed Fits in With Her Bedroom Design
Here's the original design plan for Eliza's "big girl" room. We switched the bedside lamp to THIS one (in 'purple essence') and the nightstand to THIS one (on sale this weekend!). I also found THIS crown dish that was literally half the price of the original, so that was switched out, too. This weekend, it's on sale for $17.50 and ships free HERE! Eliza keeps her stash of mini flashlights in it and she loves to "read" her stories before bed by flashlight. The original crown, linked in the design plan, retails for almost $70 (on sale for $48 this weekend HERE), but THIS one was such a great and more budget friendly alternative. All of the items have now been delivered, with the exception of the bed. The last item we received was THIS woven trunk, which is currently 20% off with code: WAVES HERE.
HERE'S a link to the "big girl" room plan post for more thoughts, deets and pics.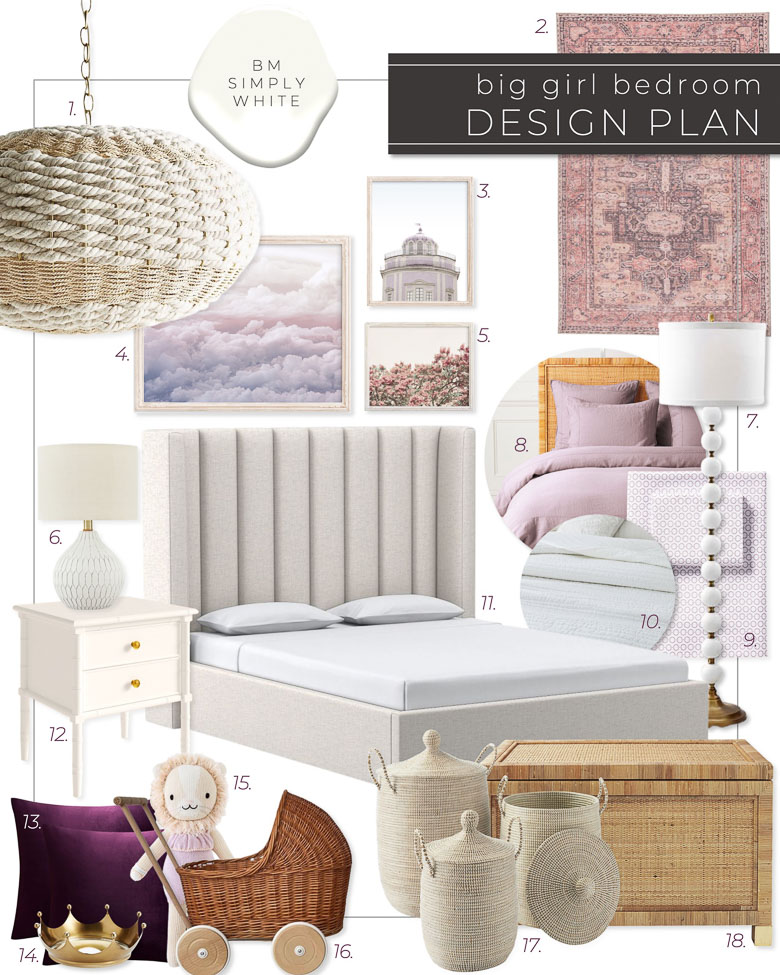 Sources: 1. Rope Pendant | 2. Rug 6×9′ (56% 0ff) | 3. Castle Art | 4. Cloud Art | 5. Floral Art | 6. Table Lamp | 7. Floor Lamp | 8. Linen Duvet Cover (20% off w/ code WAVES) | Linen Pillow Shams (20% off w/ code WAVES) | 9. Sheets (20% off w/ code WAVES) | 10. Linen Quilt (on clearance for 50% off; ships free!) | 11. Bed (full, tall, vertical tufted) | 12. Nightstand | 13. Pillow Covers | 14. Crown Catchall ($21 off) | 15. Stuffed Lion | 16. Doll Carriage | 17. Baskets  (on sale, plus extra 20% off w/ code WAVES) | 18. Storage Trunk  (20% off w/ code WAVES)
Fingers crossed that Eliza's bed arrives soon — at least before she graduates high school. In the meantime, she is being diligent about making her "bed" every day and adding her special friends on top.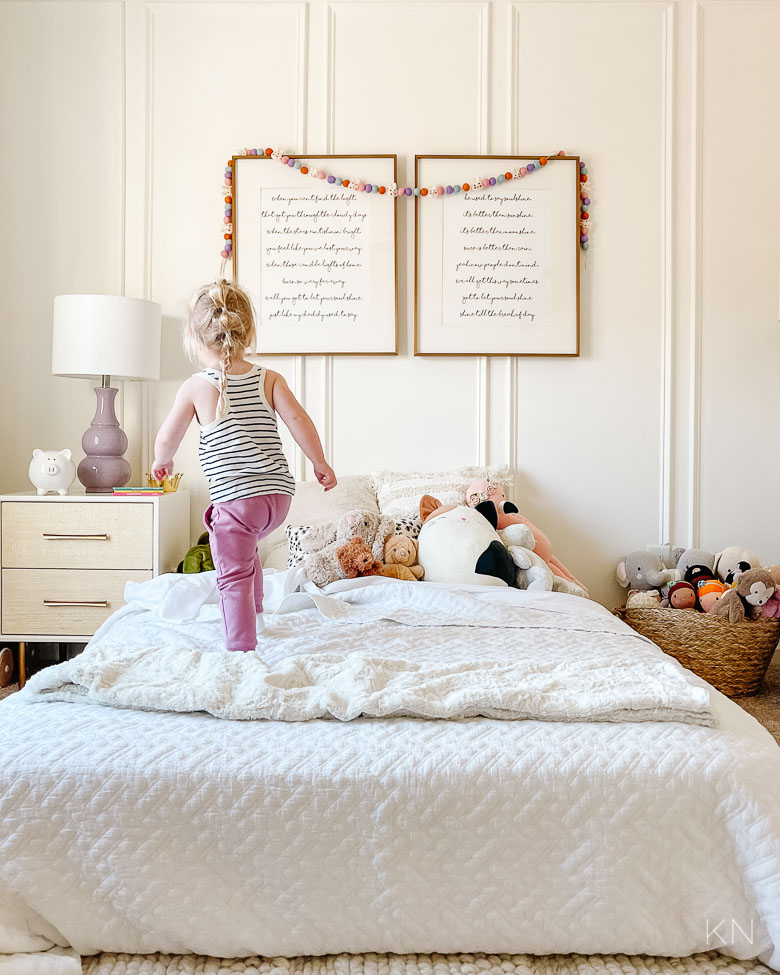 Sources: Nightstand (20% off!) | Lamp | Crown Catchall Dish (on sale for $17; free shipping!) | Piggy Bank (similar) | Song Lyrics Art (similar)| Frames
I won't be switching art and making any additions or other changes until that bed is in!
And speaking of makeovers — I can't believe I'm saying this, but as of yesterday, our bathroom is done. DONE. Once I get it photographed and journaled, I'll be sharing it. So, this is my commitment to have the result ready and live within the next two weeks! If you're working on a house project, remodel, room makeover, or revamp, I know you'll be keeping your eyes peeled for sales this weekend. Here's what I've found that's notable so far…
Memorial Day Sales & Deals
Tap on the retailer below…
Circa Lighting — Premier seller of Visual Comfort Lighting — 20% off sitewide and free shipping
Serena & Lily — 20% off sitewide  with code: WAVES and flat rate shipping
Anthropologie — Extra 40% off sale items; up to 30% off home
Wayfair — Up to 70% off
Leatherology — 15% off sitewide
Madewell — 25% off everything with code: LONGWEEKEND
Solo Stove — Up to 45% off fire pits, up to 35% off accessories, up to 30% off cooking systems
Lulu and Georgia — 20% off entire purchase
McGee & Company — Up to 25% off sitewide
Grandin Road — Up to 50% off sitewide
Frontgate — Up to 50% off sitewide
Ballard Designs — 20% off sitewide
One Kings Lane — 25% off sitewide
The Company Store — Up to 40% off everything with code: MDW22
Bed, Bath & Beyond — Up to 50% off
Pottery Barn — Up to 50% off outdoor furniture, bedding and more
Pottery Barn Kids — Up to 70% off furniture, bedding and more — free shipping on orders $99+ with code: HAPPY
Potter Barn Teen — Up to 70% off furniture, bedding and more — free shipping on orders $99+ with code: HAPPY
Mark & Graham — Up to 70% off– Extra 20% off clearance + free shipping on orders $100+ with code: WEEKEND
West Elm — Up to 70% off — Extra 15% off clearance with code: EXTRA15
American Eagle — 30 – 60% off EVERYTHING
Janie & Jack — extra 20% off sale
Urban Outfitters — Extra 40% off sale items
Rifle Paper Company — 25% off everything with code: BLOSSOM
Kendra Scott — 20% off one style; 25% off 2+ styles
Paper Source — 20% off sitewide and free shipping on $70+ with code: SUN20
etuHome — 20% off sitewide with code: MDAY20 (excludes furniture and The Market Edit)
Bedrosians — 20% off full price tile, vinyl & slabs w/ code: MEMORIAL20
H&M — 20% off sitewide
Notable sale items include: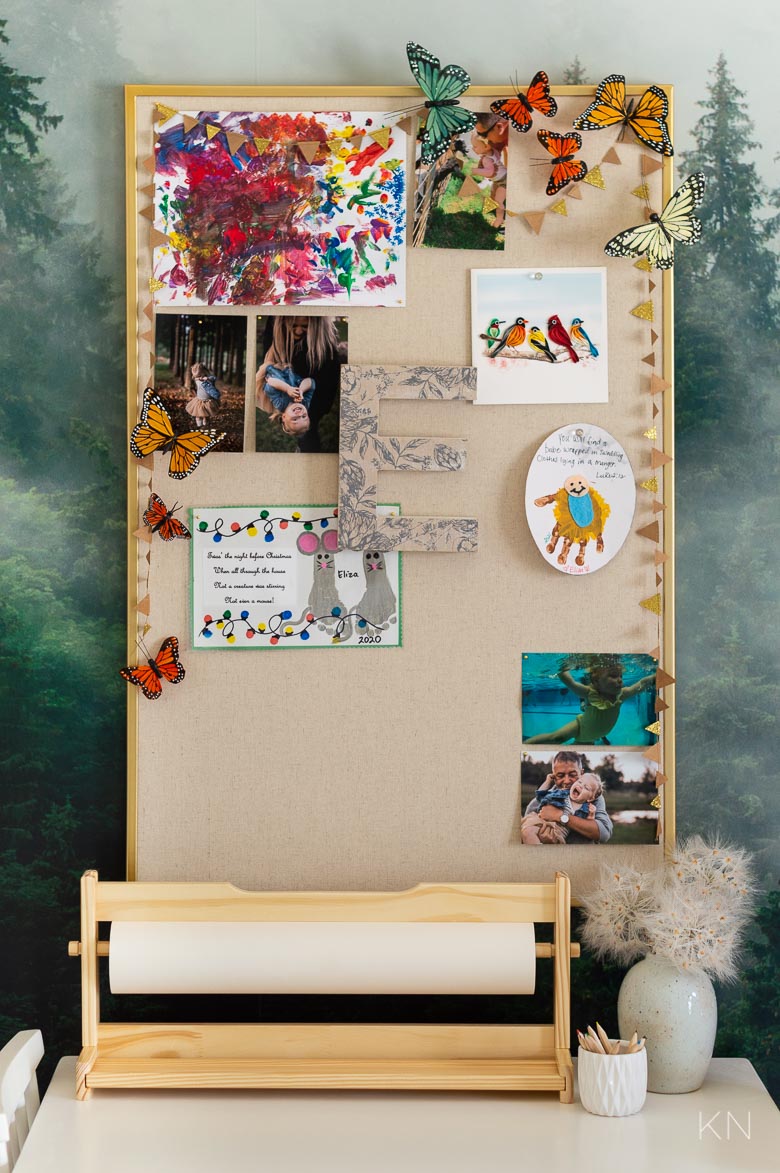 Gold Framed Pinboard (30% off!)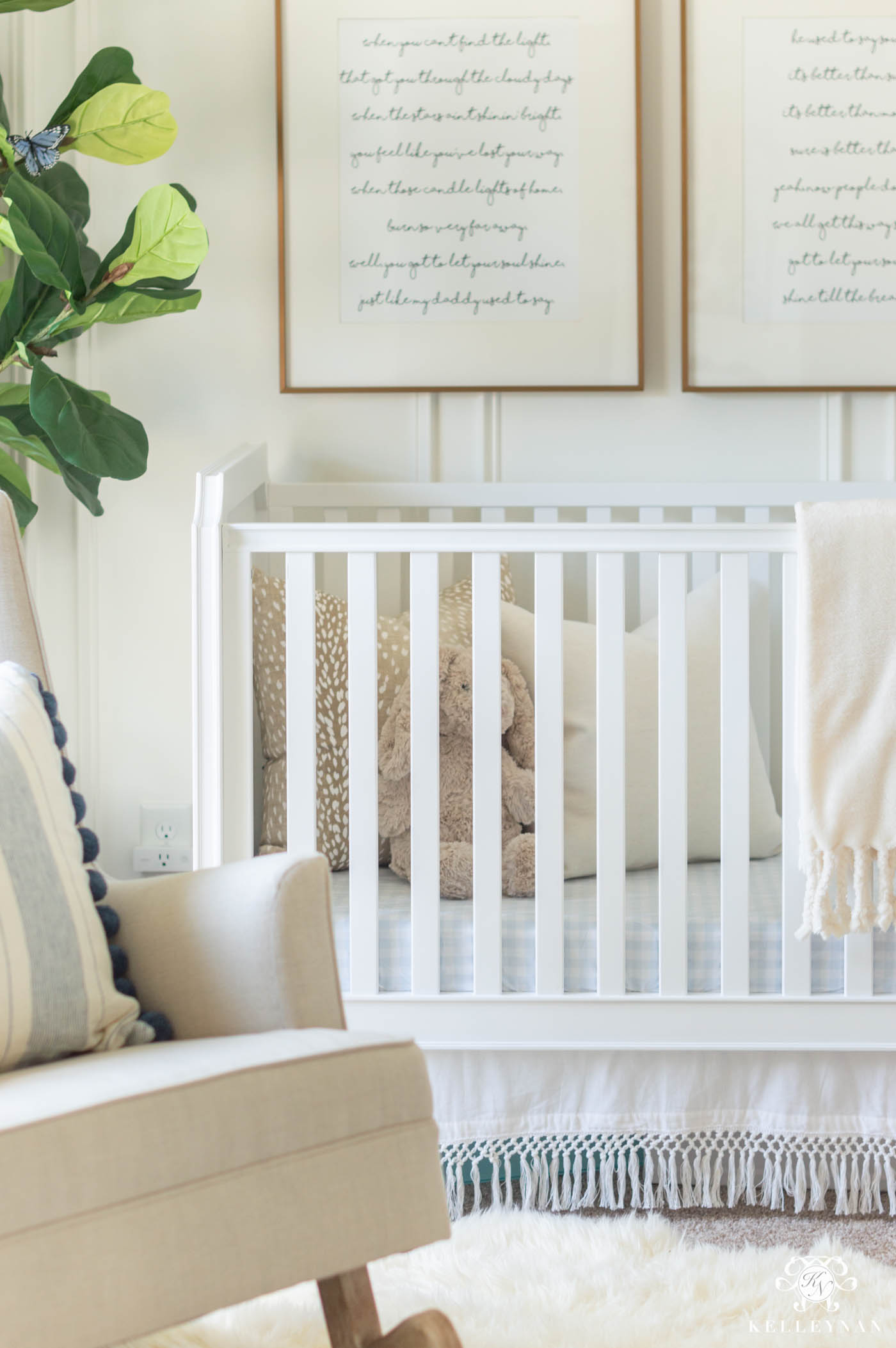 Crib (20% off with code: WAVES) |  Gingham Crib Sheets (20% off with code: WAVES) |  Macrame Crib Skirt (20% off with code: WAVES)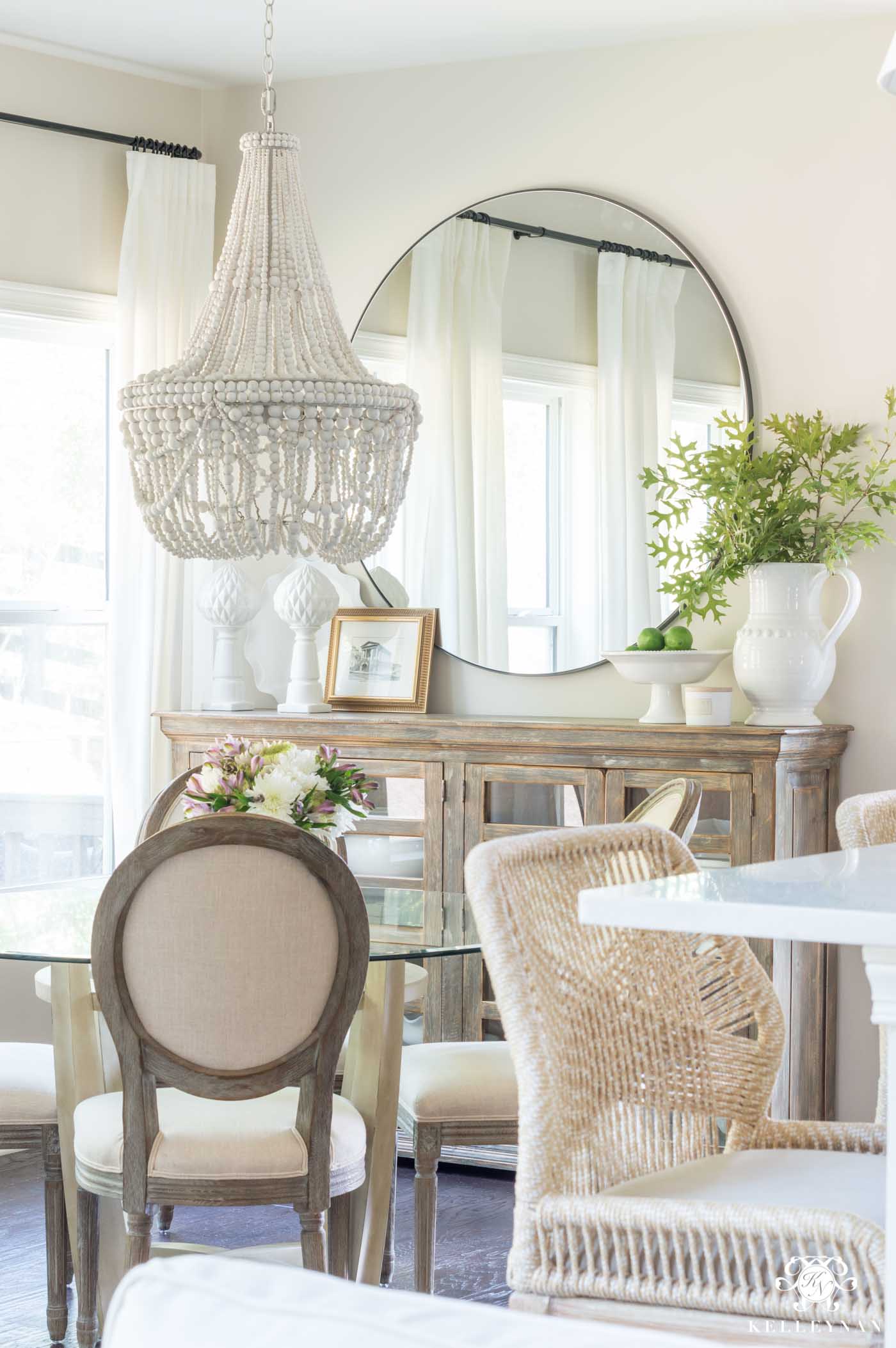 Wood Bead Chandelier ($200 off!)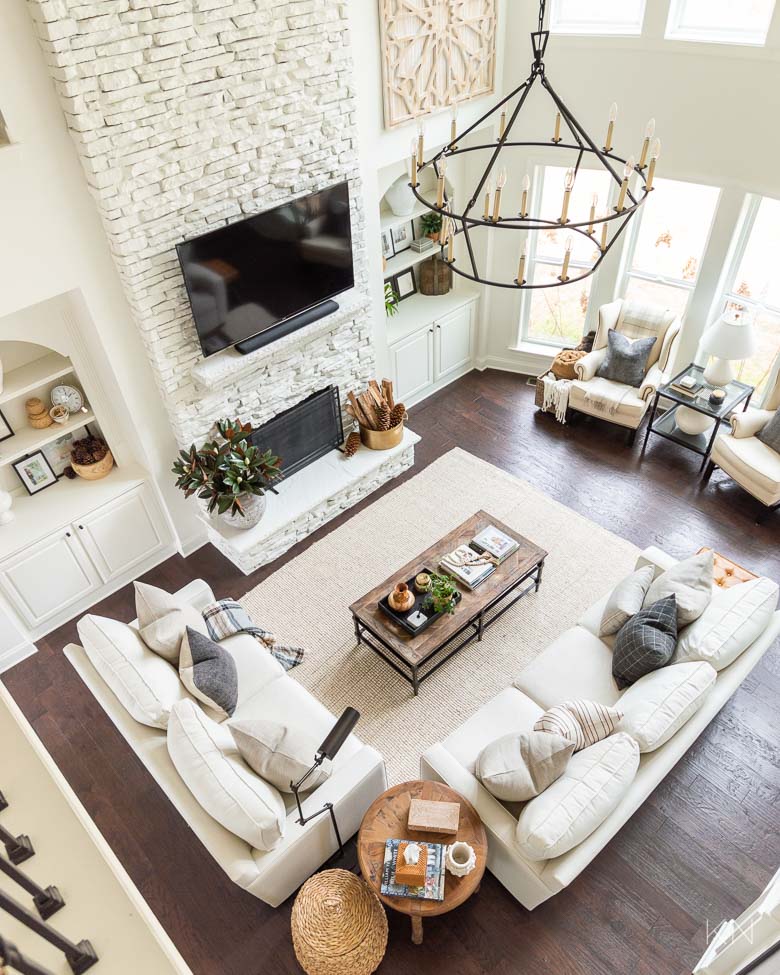 Sources: Chandelier (20% off!) | Wooden Wall Art | Sofa | Lidded Tulip Basket (50% off!) | Wool & Jute Rug (25% off!) | Coffee Table | Round Accent Table | Floor Lamp | Wingback Chairs | Cane Side Table (similar) | Brass Party Bucket | Linen Pillows on Sofa | Textured Pillow Covers | Rust & Neutral Striped Pillow | Charcoal Windowpane Pillow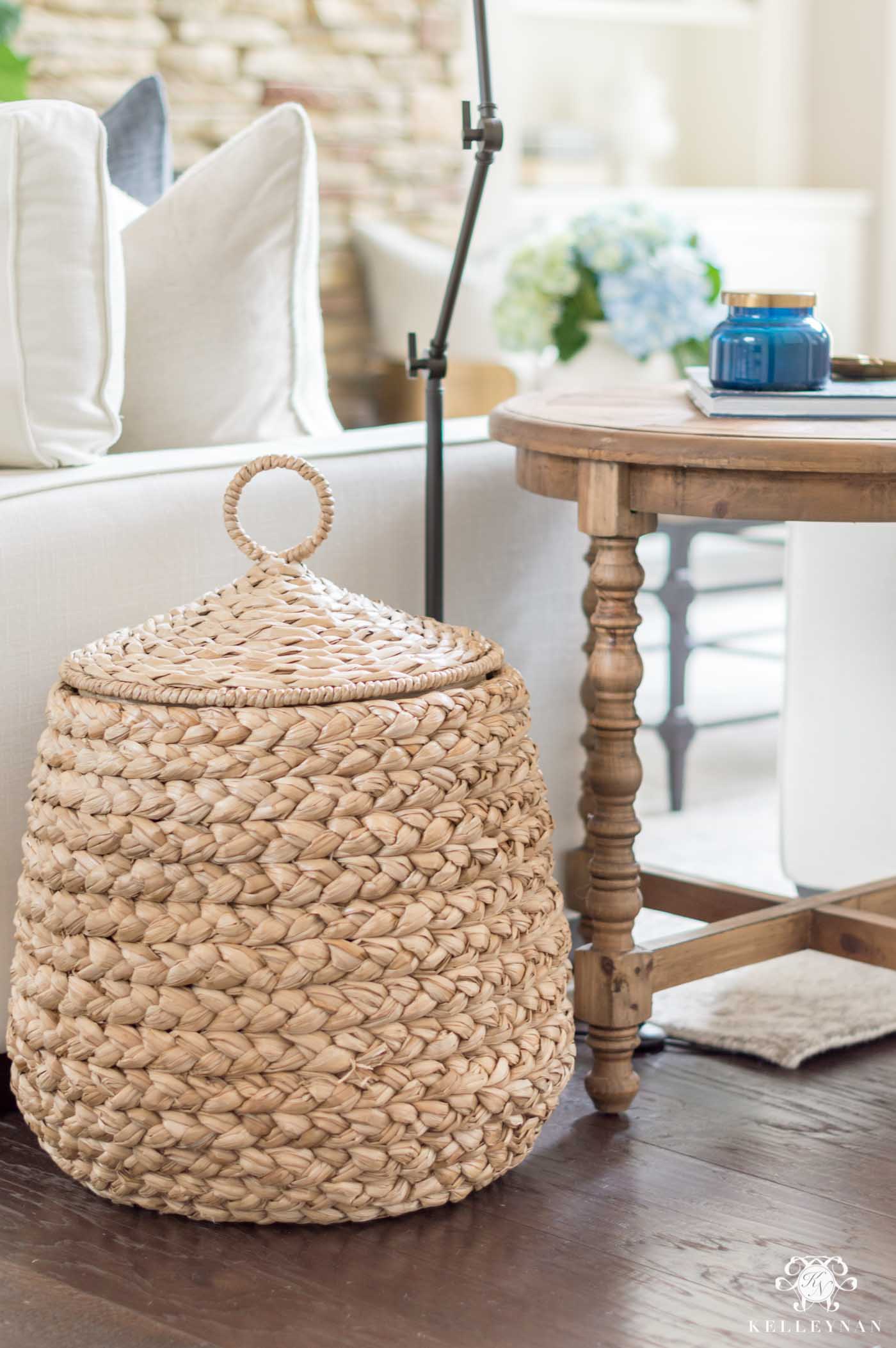 Lidded Tulip Basket (RARE 50% off!)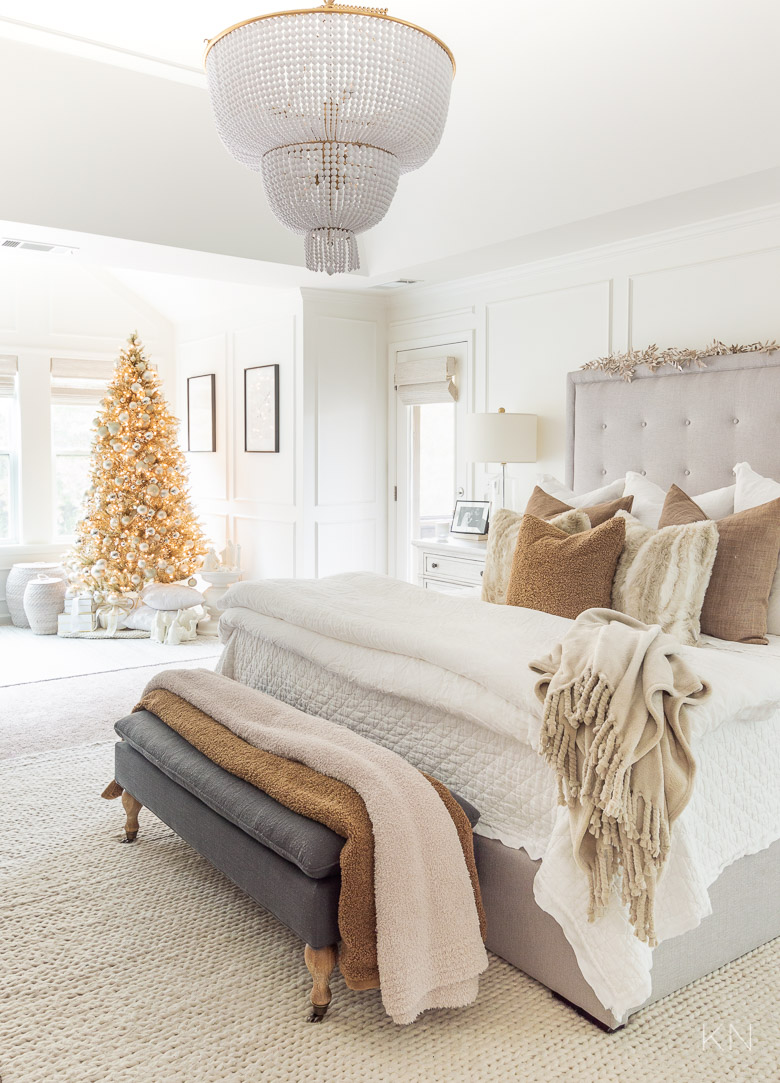 Bed | Bench | Chandelier (20% off!) | Belgian Flax Linen Quilt (white) (lots of colors on sale!) | Belgian Flax Linen Duvet Cover & Euro Shams (white) | Barefoot Dreams Throw Blanket | Teddy Throw (25% off!) | Fringed Throw | Bronze Linen Pillow | Teddy Pillow (10% off) |  Nightstands | Table Lamps (17% off; free shipping)
While we typically enjoy this coming weekend with fun, family and barbecues, we wouldn't have this holiday without the ultimate sacrifice made by so many. We're remembering them today, this weekend, and always.