Something that's been on "the list" for a while is to consider new breakfast nook chairs. I actually really like the round-back chairs we've had for the past five years and they've held up beautifully, but after updating the kitchen area last year, I feel like by switching them to something just a little less traditional would help blend the eat-in area a little better with the living room and kitchen. I'm planning to try them in the dining room also but in the meantime and in the midst of indecision, I've done a lot of looking over the past year. Today, I'm sharing 16 favorite casual dining chairs for the breakfast nook or relaxed-chic dining room.
*Posts on KelleyNan.com may contain affiliate links. Click HERE for full disclosure.*
This is the current breakfast nook situation — again, I really like the chairs (they're also a crazy price right now at 40% off HERE) — but there's a lot of weathered wood happening. The new rug I added a couple months back definitely helps break some of it up (this is the round 8′ which is only $142 HERE)  but I feel like I'd still like a little more contrast.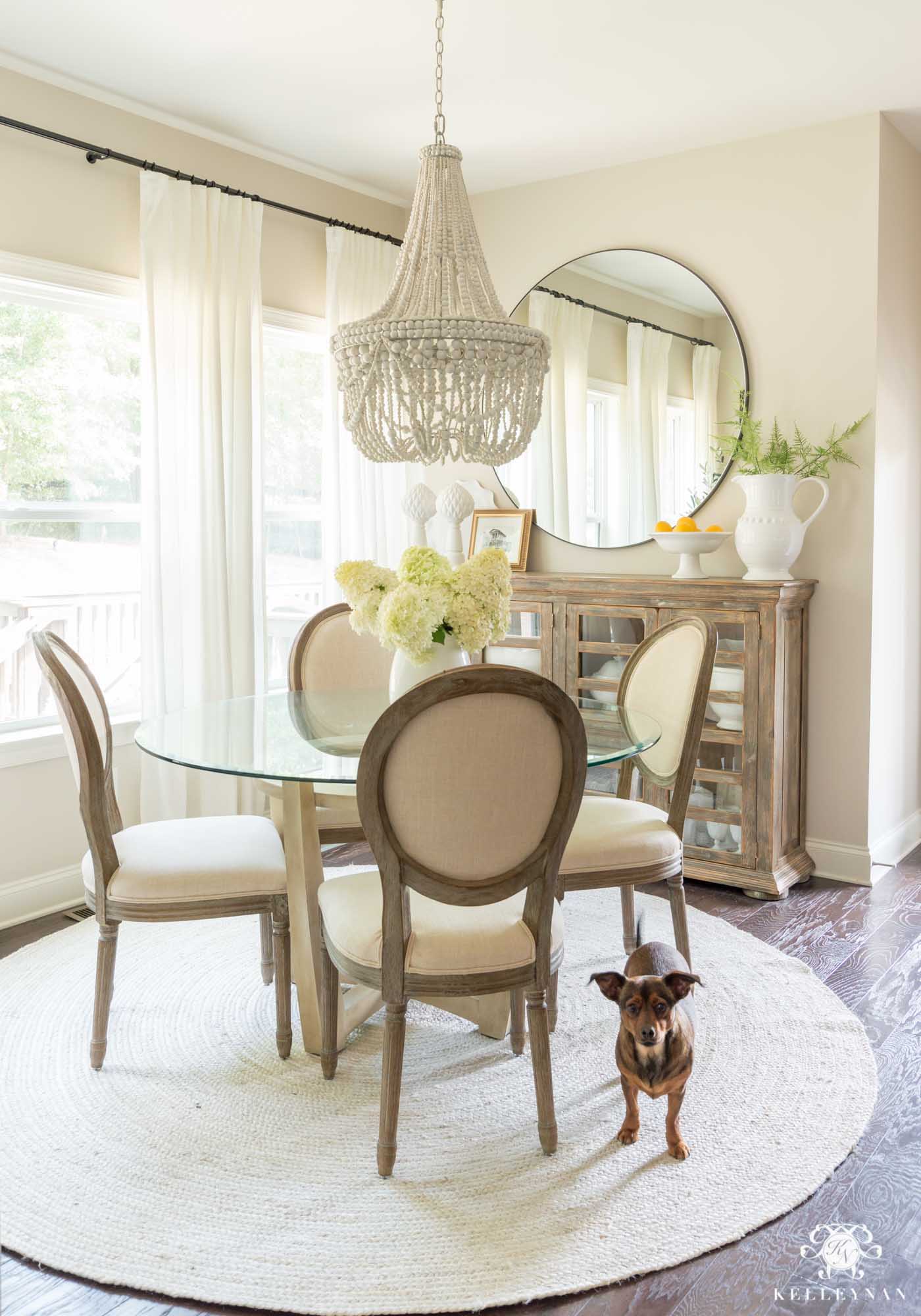 Scroll & Tap to Shop the Room

I also have to take my barstools into account; I don't want to go too matchy or bring in something that's extra woven, which eliminates a few of my favorites right from the start.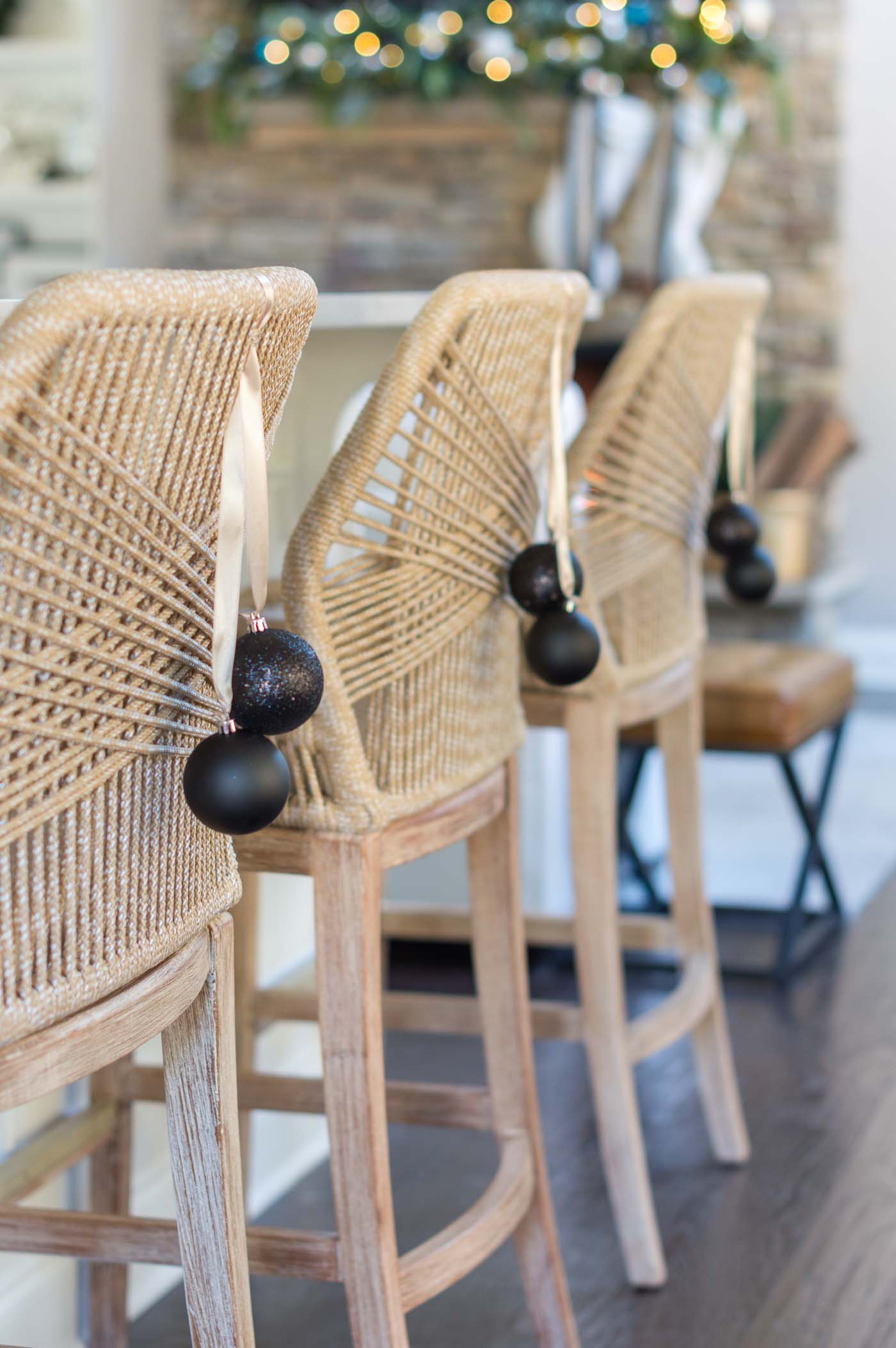 So, if you're facing the same dilemma or are considering revamping your eating area(s), here are my favorite chairs I've seen this year.
Casual Dining Chairs
Some of these chairs also come with an armchair version. Many come in different colors and finishes, also. There are some great sales on some of them and you can anticipate more discounts as we move closer to the holidays — a great time to make big personal purchases, not just gifts! Tap on the + icon on the photo to shop/get more details on each chair.
I have been crushing on Number One ever since it was released. I think with the black frame and cane back (with still having a cushion), it could be the perfect blend. But then, I wonder if I would hate our breakfast nook table (a 13 year old inexpensive find that I painted a few years back). Number Five was actually my barstool front-runner for a long time and I really like the idea of the dark, classic spindle-back chairs. But, you can get four chairs in the similar version (Number Three) for less than the price of one of the WS versions. Number 13 is the twin to my current chairs but with an updated, woven back, so they are also currently 40% off. Number Seven is almost 50% less than it's look-for-more cousin, a long-time favorite of mine, Number Six. So many decisions and so many good options that would fit multiple budgets and styles.
I'll be sure to report back if/when I make a final decision 😉 Along with Christmas decorating, we are pushing forward on the powder bath update and have re-visited the downstairs guest bedroom update. Follow along for the day to day on Instagram HERE, and subscribe to emails at the bottom of the post and never miss an update!
Scroll & Tap to Shop the Post