When I was transitioning from summer to fall, it was a little difficult — it was still really warm outside and my ferns were still thriving. But, as we head into November, my mums are officially dunzo and I'm over the last of the pumpkins — I am so ready to bring on Christmas! After searching for a new doormat for the season (and seeing how many cute mats there are right now!) I rounded up some of my favorites. Today, I'm sharing favorite "classic" doormats, along with a few cute/clever/funny/cheeky doormats for the holidays.
*Posts on KelleyNan.com may contain affiliate links. Click HERE for full disclosure.
Christmas Doormats
I use so much of my Christmas decor from year to year, trying to find new ways to reinvent or repurpose it each year. But doormats are an inexpensive new treat for the season that can make your entire front door area feel new — even if you're using the same wreath/garland/flanking topiaries. It's also a fun way to show a little discreet personality. If you like to keep the humor at bay and are a fan for a more classic, "safe" mat, check out some of the favorite classics below.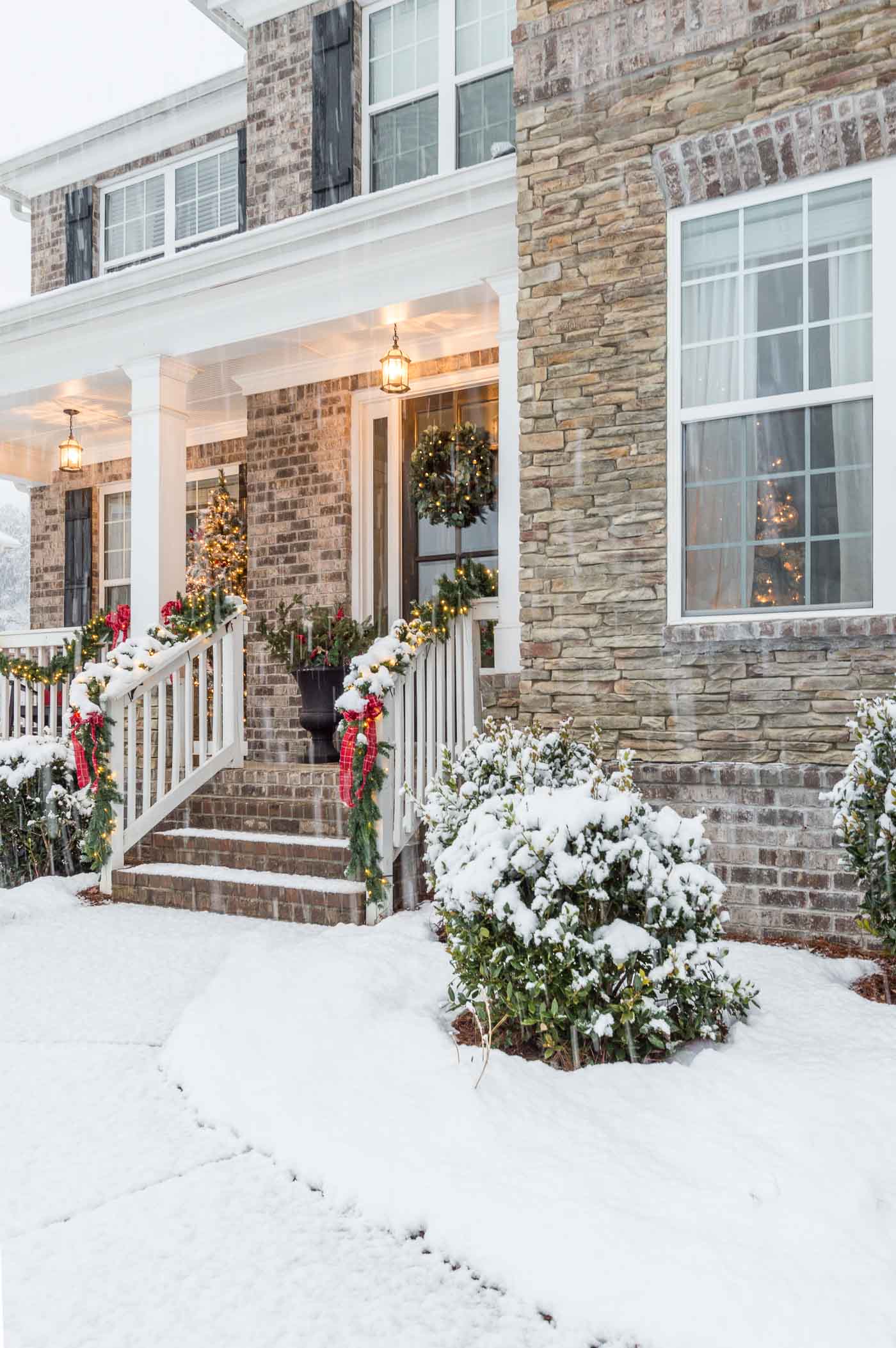 I actually ordered Number 2 (so cute, right?!) for our porch this year! Several of these come in more than one size but if they are on the smaller side for your door, you can always layer it on top of a small outdoor rug to personalize it and make it a bit larger. I will be layering it on top of the black and cream outdoor rug (HERE) I've used for the past year.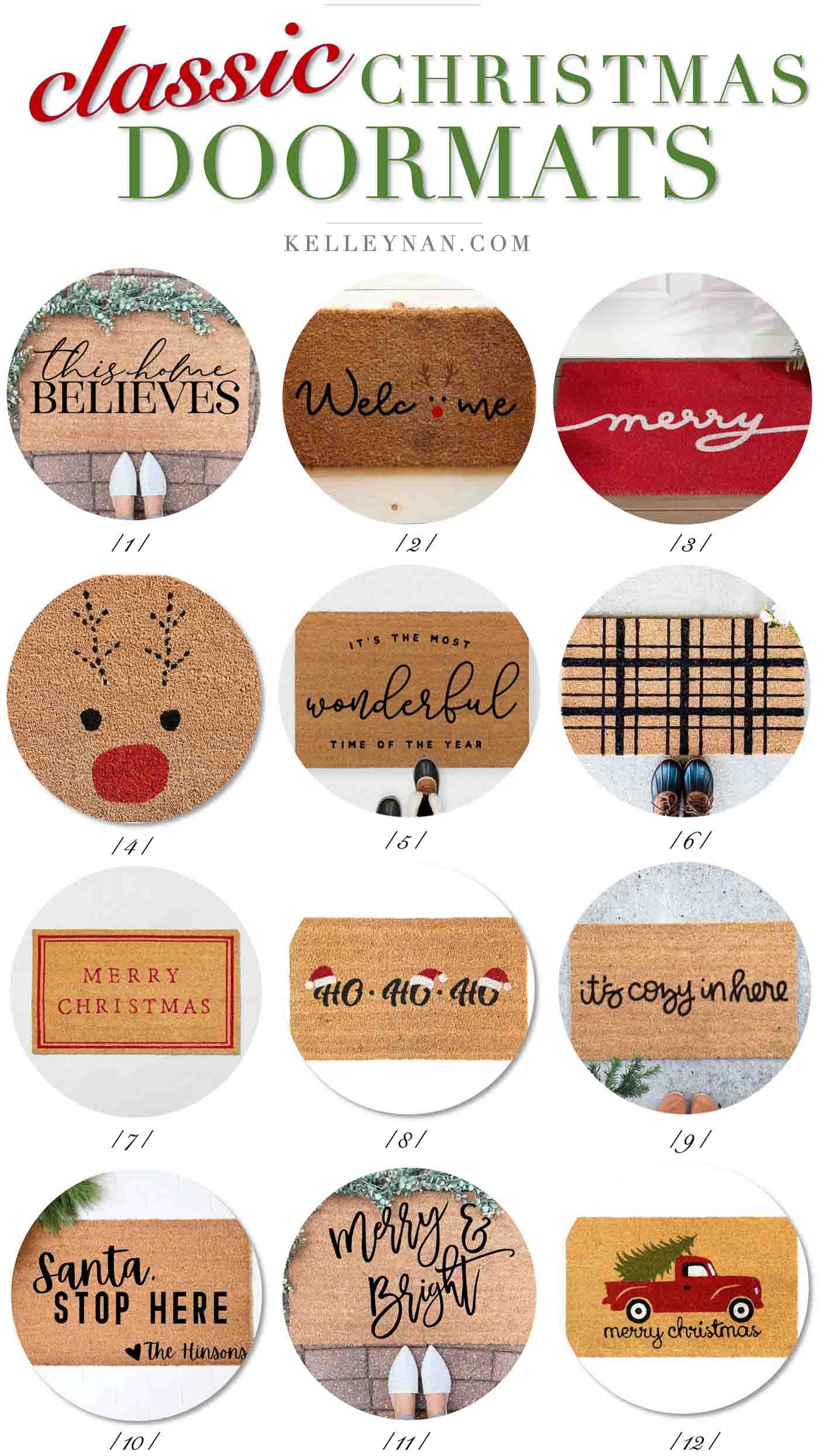 1 | 2 | 3 | 4 | 5 | 6 | 7 | 8 | 9 | 10 | 11 | 12
And if you see your front door mat as an opportunity to get a little more playful — even cheeky — here are a few bold favorites 😉
1 | 2 | 3 | 4 | 5 | 6 | 7 | 8 | 9 | 10 | 11 | 12 
My Christmas home tour will be launching on November 17 and I'll be sending a mini peek of this year's main tree to email subscribers next week. If you aren't already, you can sign up at the bottom of the post to catch all the holiday fun ahead!
Shop Christmas Doormats