We are only two months into 2018 but I feel I've had so many realizations and have learned so much already. Today, I thought I would take a time out and reflect on some of that because, well… I love sharing new loves, things that work, and *high-five* moments with you guys. They are a little all over the place, but here are the 10 favorite things I've learned in 2018 (thus far).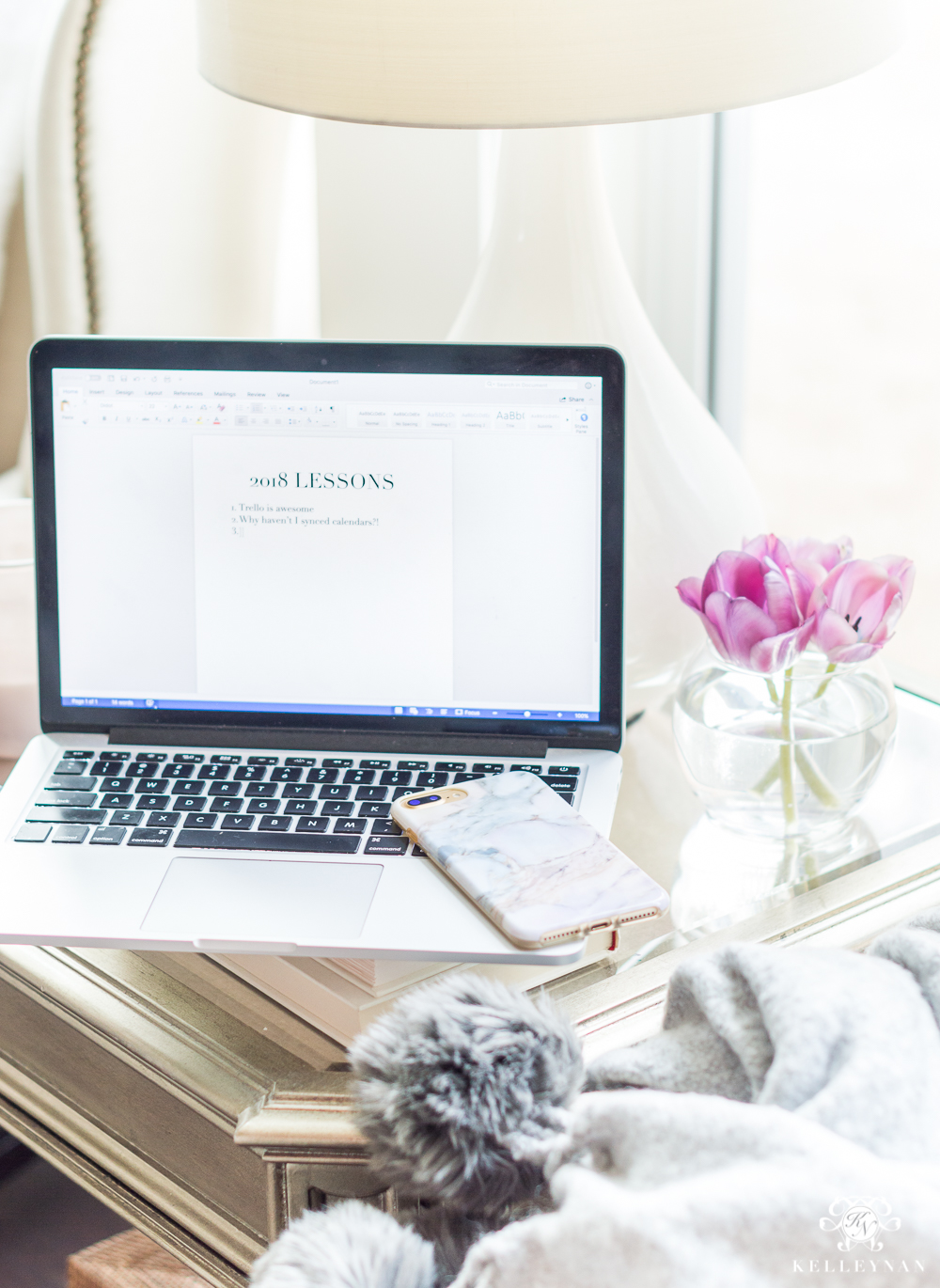 *Posts on KelleyNan.com may contain affiliate links. Click HERE for full disclosure*
1. Trello may be the productivity/planning organizer I've been looking for
Here's the thing. I am a paper planner, notepad list-maker kind of girl. It was only recently that I started feeling a strain and "all over the place" because I was trying to be too organized. That doesn't make sense, does it? Let me explain. I love using my weekly planner but I have always kept a notebook with other lists (549 to-do lists, random lists, packing lists, etc.). It's too unwieldy to cruise around with several notebooks and books of paper and I've fought electronic calendaring for so long that aside from giving me the date, my iPhone calendar was useless. I am also needing to be more flexible these days (switching blog topics, moving things around, etc.) and it seemed like a constant struggle keeping up with what I needed to do next and adding the same things to the same list day after day. At the beginning of the year, I had an at-a-glance desk calendar going, my planner, a notebook of lists, and even started adding things to my iCal. I love writing things down but it has been far more helpful to drag and drop things in iCal as they move (plus, it syncs to my phone), so I've started relying on it way more. Once I was comfortable with that, I wanted to start using something that would help me organize my unlimited number of random lists, categorize appropriately, and adjust as I went along. Enter- Trello. Apparently, a lot of people use this with their teams, even in their professional lives (you can totally add family members, too). I've only been using it for a few weeks but it has already helped the way I visualize my priorities and stay on top of projects and chores. I have lists within multiple boards dedicated to business, personal, to-do's, etc. I won't use this time as a tutorial but just know, if you are looking for something to help organize your lists and priorities, this may be a good fit! You can add multiple people to lists, create checklists inside of individual tasks, and set due dates. It also syncs with your phone app and has calendar syncing capabilities- here is a quick visual sample. Create an account (free) at trello.com.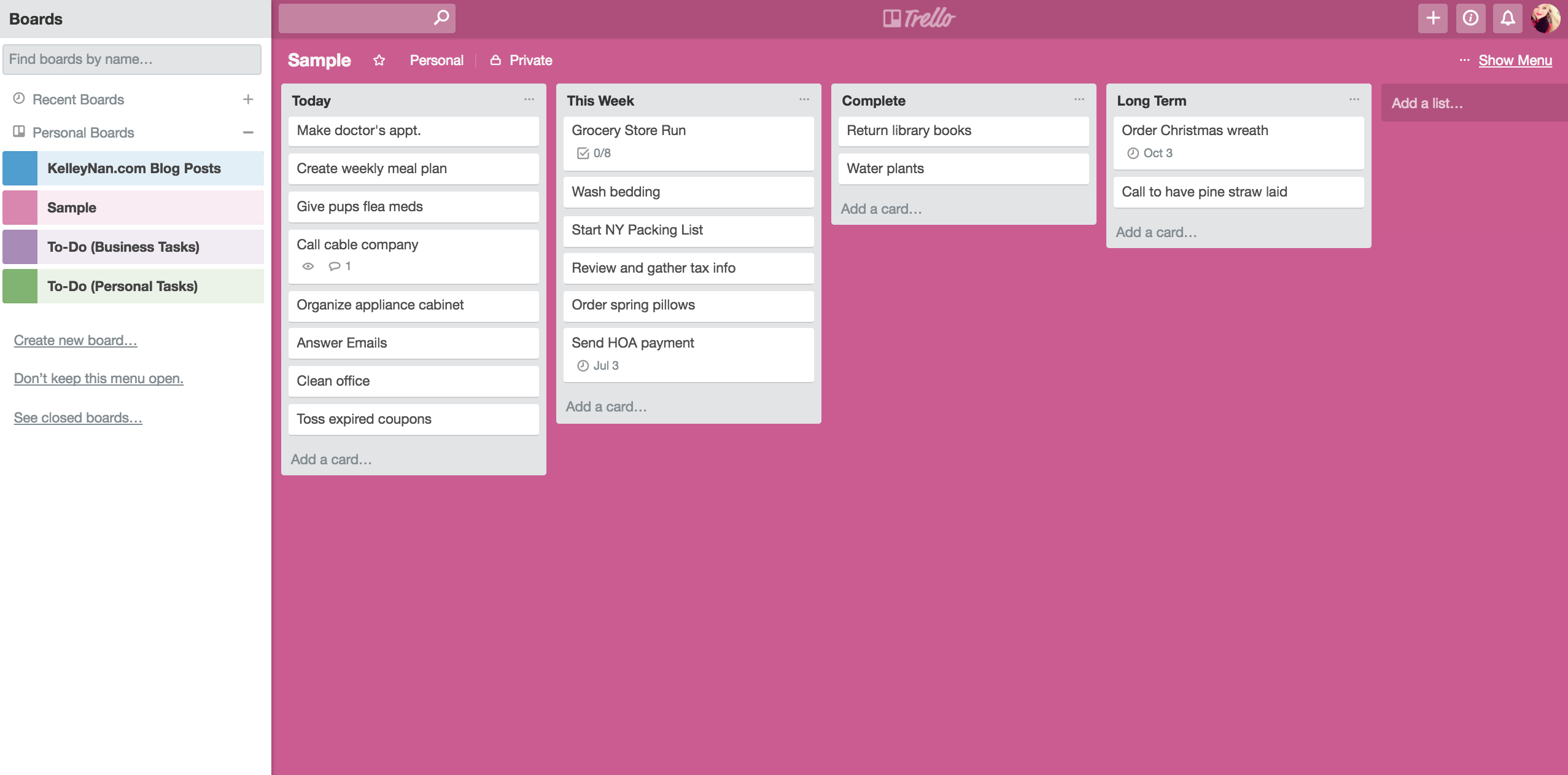 2. Why did I wait so long to sync our calendars?
Ok, speaking of organizing lists and calendars, why did Dave and I wait so long to sync calendars?! I was actually the crazy organized one who came up with our own Google account to organize our schedules when we were dating. After a few months, it was too difficult to think about managing an entirely separate account and we kind of gave up. Now that I am dedicated to my iCal, it is super easy to share certain joint calendars with him and they sync to his phone automatically. I realize I am late to the party on this one but just in case I'm not the last one to get on board, I had to share!
3. It's ok (and liberating) to let things go
Until this year, I have had insane guilt about letting things go – like gifts, hand-me-downs, or things I don't like but have held onto because I feel bad about having "wasted" them. When I let loose on my kitchen cabinets, it was SO liberating and helped me get over that fear of "what-ifs". It's doing no good not being used in my cabinet; at least someone else may enjoy it if I donate and move on. If you've recently moved past this guilt, you know what I mean 😉
4. It feels good to "do me"
This is actually my third attempt at writing #4. The first two drafts had far too many paragraphs and quite frankly, they just sounded a little angry and aggressive! haha I'm not here to blame and pass judgement or whine and complain, but just to say this. It has always been important to me to try to be original. Regardless of stunted growth with evolving social media algorithms (I'm looking at you, Instagram!), and seeing others engage in practices I don't condone (to grow more quickly at an inflated rate), I am more than "at peace" with the community we have built. Organically. Authentically. And, I am more driven than ever to work towards providing value to each of those of you who have chosen to follow and visit with me. If you want to make sure you are catching my posts, subscribing to my emails HERE is the absolute best way to see it all. To each and every one of you who choose to be here- THANK YOU. It feels liberating to commit to not worrying about what others are doing, but to concentrate on what I am doing. (Follow me on Instagram HERE)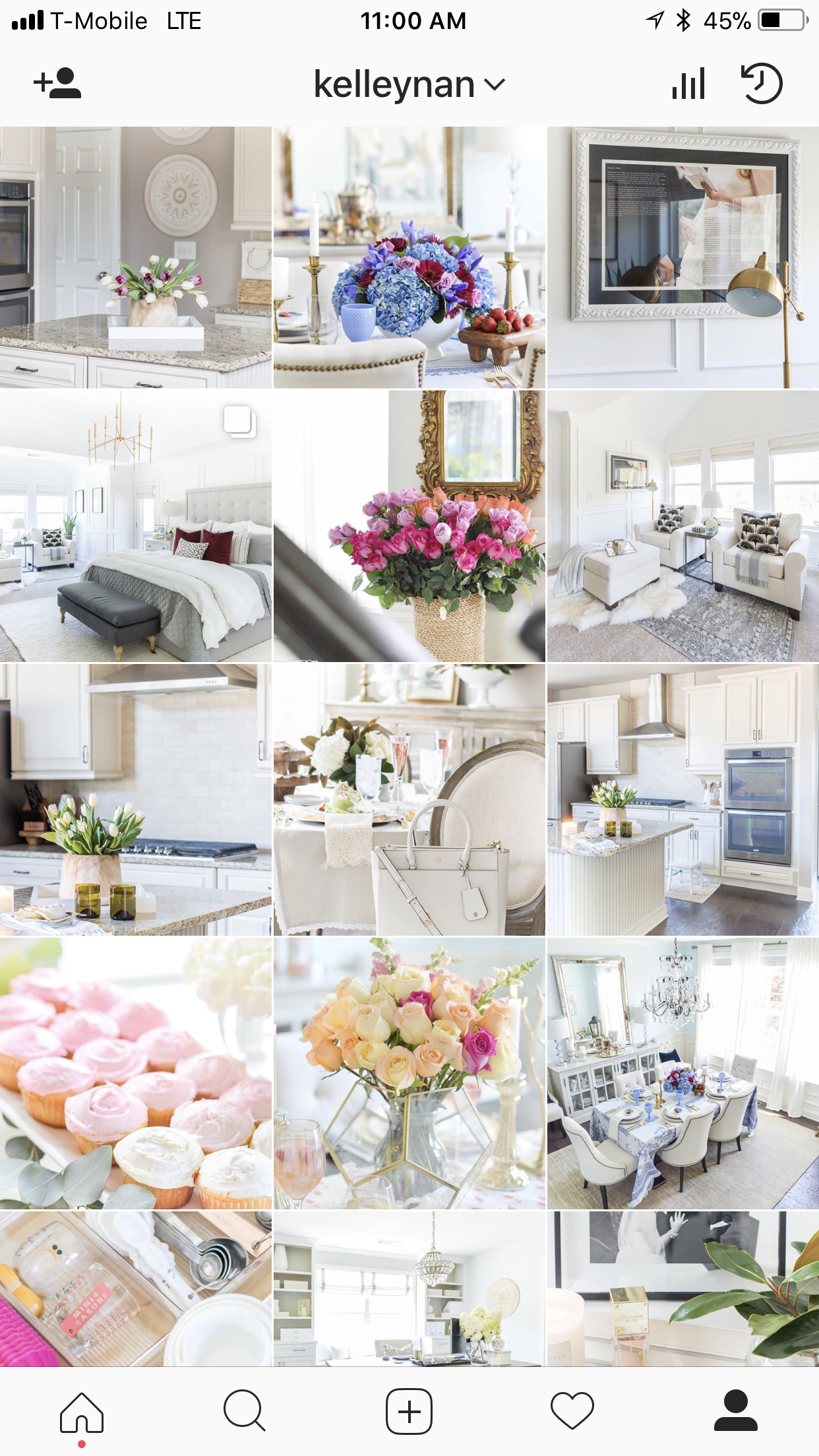 5. Everyone needs pull out drawers for deep cabinets
I don't know why I've never taken the time to add pull out drawers to those hard-to-reach, deep cabinets but am so glad I did! Y'all- if you find yourself frustrated, having to remove towers of "stuff" just to access that one thing you need, hidden in the very back, you have to try these out. It took Dave 10 minutes to add two and I can't tell you how much we have enjoyed them over the past  month. This is one of my favorite new (to us) organizing solutions. See the drawers in the full post, along with my other cabinet organization  HERE.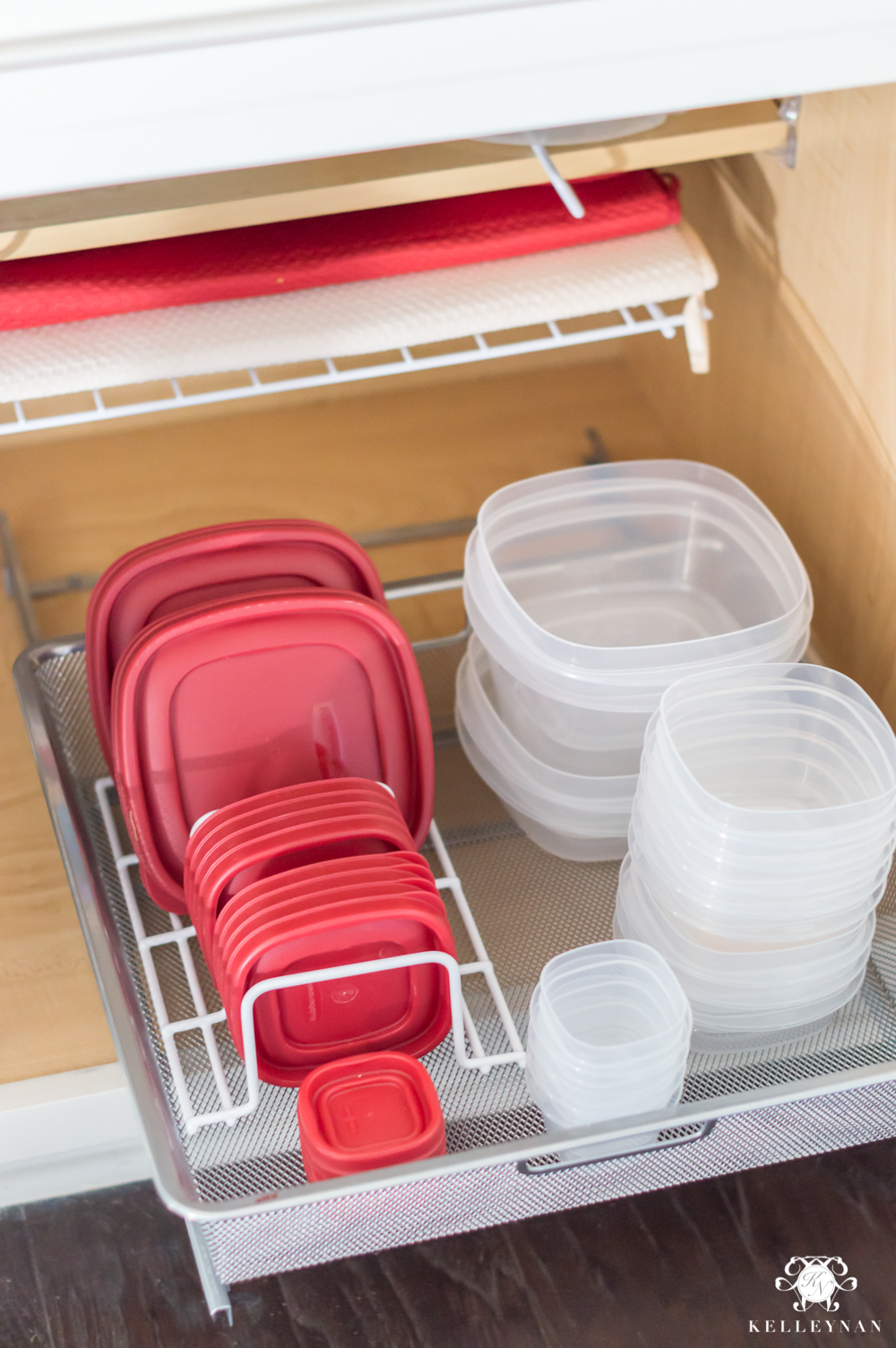 Medium Drawer Runner | Medium Gliders | 4-Rack Divider | Placemat Holder | Food Storage Set
6. Hydrogen peroxide cleans small pet accidents 
Recently, I read a tip and ironically, within days after, one of the pups had a small accident on the chunky wool rug in the master bedroom. I literally just squirted the wool spot with hydrogen peroxide, waited five minutes, and dabbed it up- it was like magic.
7. The Instant Pot cuts dinner prep in half
We've had our Instant Pot for two months now and I can officially declare- YES, it is worth the hype. I'm still learning my way around it and getting comfortable but I've had fun adapting some of our favorite meals to an easier, one-pot, little effort version. It's also made cleaning out the fridge easier because if something is "on the verge", I can usually toss it into the pot with whatever else I'm cooking. The cook time actually isn't "instant" (as I had originally thought) haha- it is quick though. The biggest time saver is in the prep work. When you get everything into the pot and set it, it takes some minutes to build up pressure and then it starts counting down. Depending on the release setting you use when it is finished, it can add another 10 minutes or so to the time. So, even if you only "cook" something for 20 minutes, you can count on an extra 10 before it builds pressure, and another 10 if you allow for a 10-minute natural pressure release. I love being able to throw all kinds of goodies into a pot, start it, sit back down to work, and then magically, it's ready with zero interference. Once I feel a little more comfortable, I will share some of my favorite dishes we've come up with. I have the 9 in 1, 6 quart Plus- check it out HERE.
8. Having an Echo Dot in the bedroom is the best thing ever
Santa brought Dave an Echo Dot for Christmas (we love our regular, full-sized Echo in the kitchen) for the primary reason of using sleep sounds on the cute little puck instead of the full-sized, ugly sound machine we previously had. As a bonus, we also go rid of the alarm clock since the Dot can function as that too (I am all for clearing two eye-sores off the nightstand!) My favorite part though was discovered as I was getting ready. It doesn't matter when I start, I am notorious for running about 10 minutes behind. I can give myself 45 minutes or two hours and the result is the same. I now ask her to set different "pulse check" type alarms throughout the process so I know how much time I have and what stage of getting ready I should be at. How many of you finish your mascara, look at your phone for the time with still-wet hair, and panic because you were supposed to be downstairs 2 minutes prior? THAT is me haha. I also use her for "getting ready" music, instead of playing with my phone lists which is a silly timesaver I didn't even realize. (See the Echo Dot (under $50) HERE.)
9. Oatmeal is my preferred breakfast
I am one of those who didn't eat breakfast- for no other reason than I am not usually hungry til lunch and if I do have something in the morning, I am usually hungrier way earlier. Hello, metabolism kick-start! I'm terrible at snacks so for me, I just preferred to not eat in the morning. So, this year, I decided to try something- something easy, filling, and pretty healthy. When we were toward the end of our home's construction, we stayed with my friend Casey for a few weeks and she occasionally made me oatmeal in the mornings. I'm not a big oatmeal person but I loved it. I decided to pick that back up and modified her recipe a little to:
1/2 cup quick cook oats
1 cup skim milk
1 ripe mashed banana
1 tsp. peanut butter
Sprinkle of Splenda (you can totally try another sweetener)
I am officially addicted AND, it keeps me full. It actually does give me that "fuel" I always read about haha. If you are looking to ease into a quick breakfast, give this a try.
10. There is a benefit to having a dedicated office space
When we finished up our master bedroom makeover this past November, I used that as an excuse to work from my new space and new surroundings. Then, we brought in the Christmas tree and garland and it was like a holiday "treat" to sit and work, cozied up around the twinkling lights. Then, so much Christmas "stuff" took over my office that it turned into a disaster zone. Nobody wants to work amidst clutter and construction, so I continued to set up a little office in bed and at the kitchen bar. I will say- I treat working from home as I would any other job. I wake up early to get started and I work late. I love it. But, I've realized first hand over the last few months that when you aren't in your dedicated work space, your productivity can slip. Distractions creep in and the next thing you know, you are doing something productive, but not work related and definitely not on task. This week, I have committed to getting up there (as I type from downstairs at the kitchen bar haha), cleaning that space up, and get it back into working order. I miss my chair, I miss everything being within arms reach, and I miss getting in the zone and getting after it.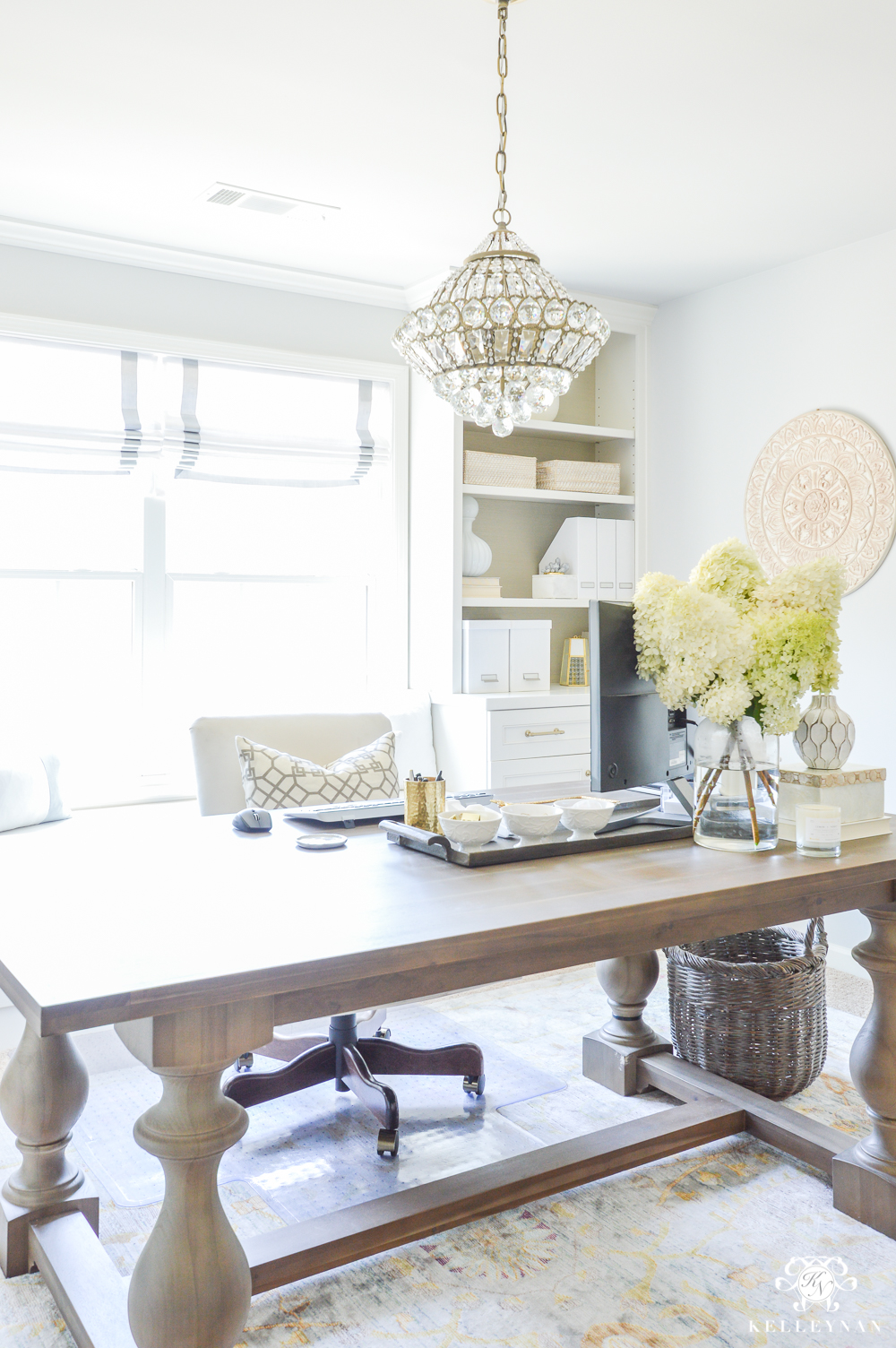 Subscribe below to get the latest and make sure you don't miss any upcoming projects! I'll be back soon (and hopefully posting from my newly tidied office 😉 ).