This recipe has been sitting in my drafts since summer, when we made a batch of one of our long-time family faves — turkey salad. But, as we head into November and make our way toward Thanksgiving, I thought it would be the perfect time to set the instructions to "live" status! While chicken, egg, and tuna salad are more often discussed, this turkey salad is easy, delicious, and is a bit finer in consistency and smokier than it's other salad counterparts. Print for now or pin/save for later, and definitely revisit this turkey salad recipe when it comes time to decide what to do with those Thanksgiving turkey leftovers!
*Posts on KelleyNan.com may contain affiliate links. Click HERE for full disclosure.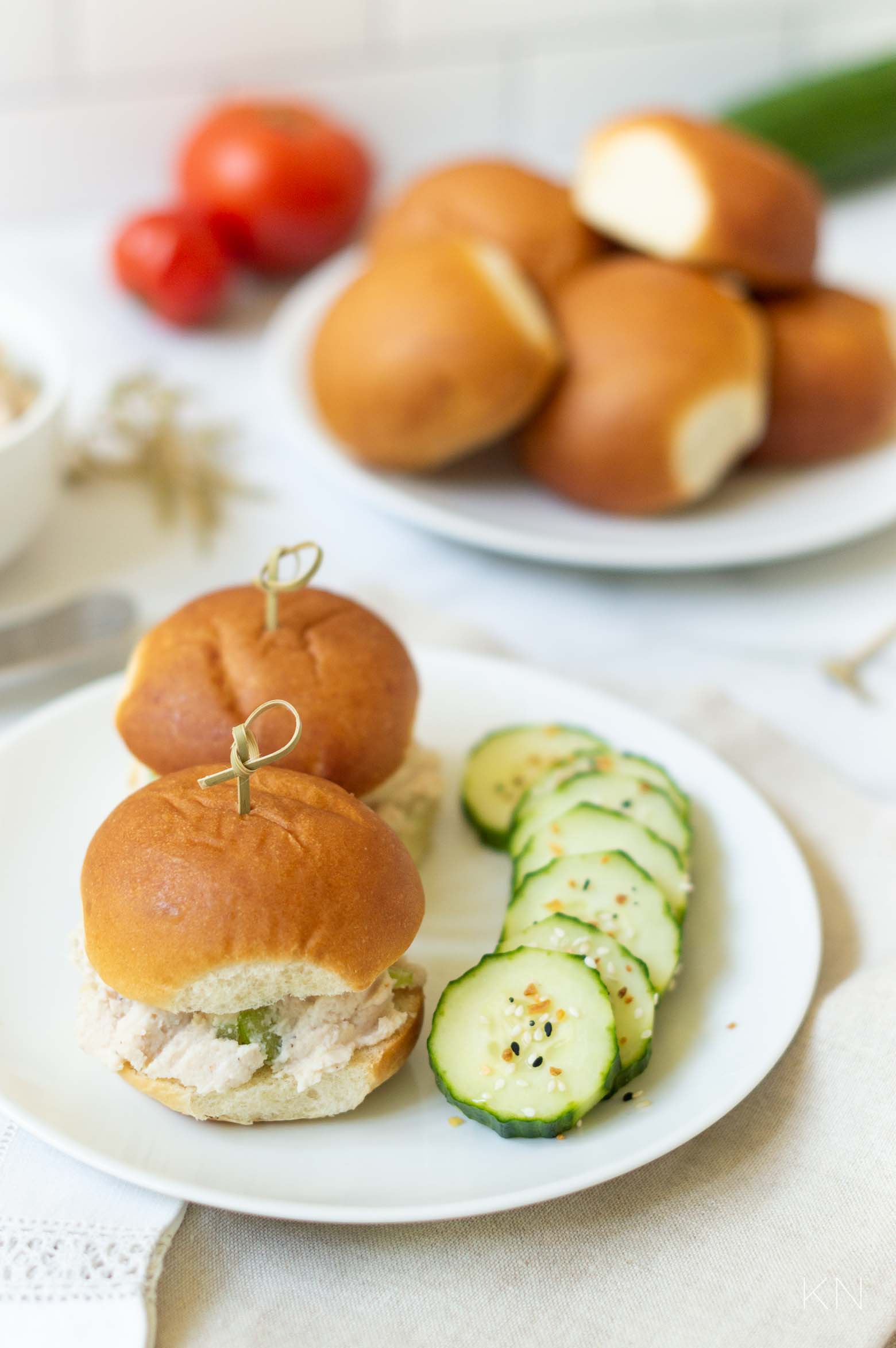 What Ingredients Do You Need to Make Turkey Salad?
If you've been following along with me for a while, you probably know that I like to prepare and share recipes that are: 1) easy to make, 2) have universal uses, 3) utilize common ingredients that you probably have on hand, 4) only require a few ingredients and 3) are real crowd pleasers! This turkey salad recipe meets all of those factors. There's only four ingredients you need to whip up a batch of turkey salad!
roasted/smoked turkey breast
mayonaise
celery
white onion
In terms of "equipment", you'll need…
It doesn't get much easier than that!
How Do You Serve Turkey Salad?
Just like chicken salad, turkey salad can be served in a variety of ways. I love serving this turkey salad on rolls for the perfect lunch, but it also pairs well with crackers or served as a scoop on lettuce. Sandwich bread is simple and it's fine enough to use as almost a dip for veggies, like cucumbers.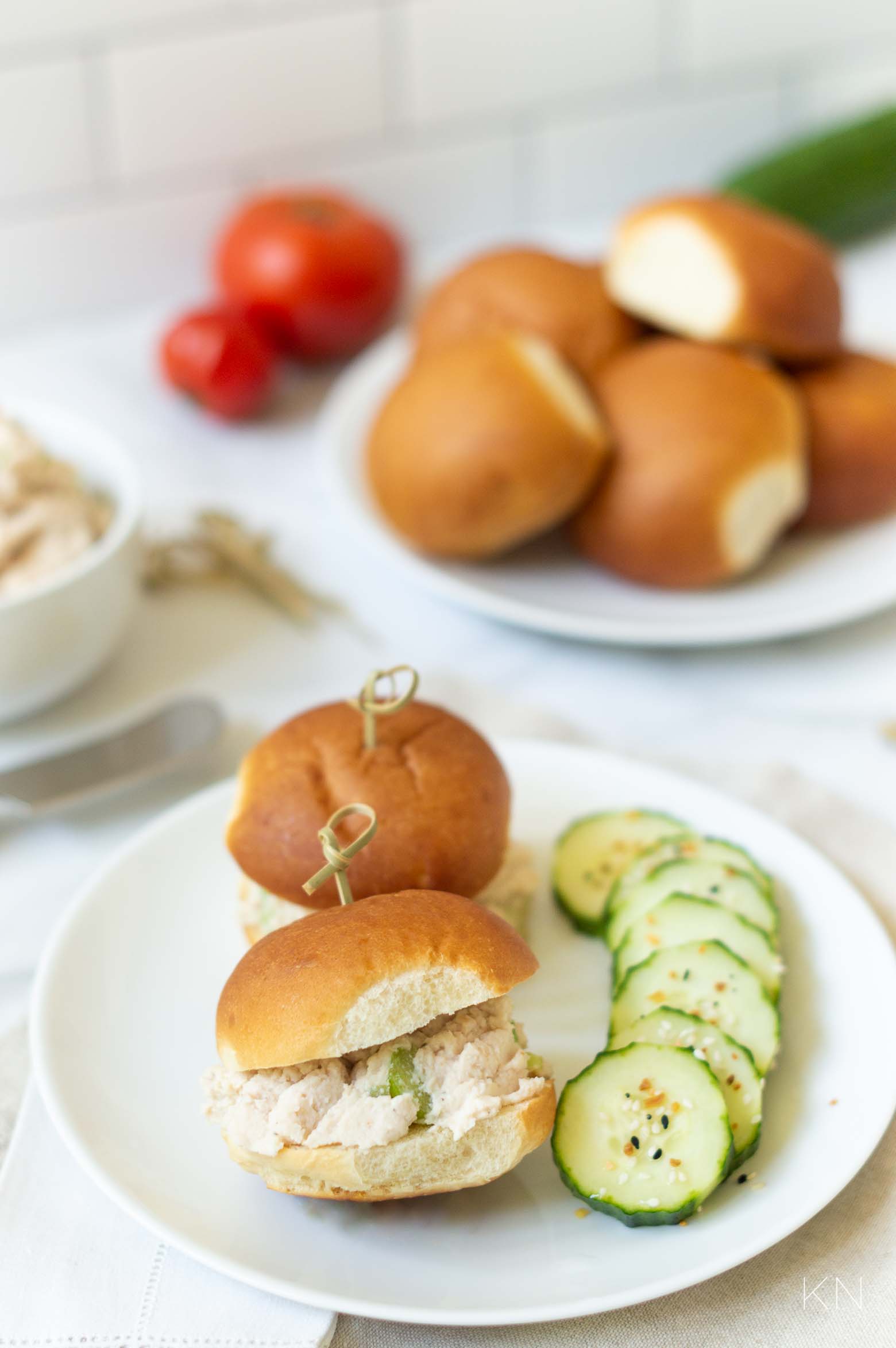 Do I Have to Use a Food Processor to Make Turkey Salad?
You don't have to but to make it the way we do, yes. So many folks are not fond of meat salads that include mayonnaise because the mayonnaise often takes over the flavor profile and the resulting salad may be "gloppy" and unappealing. By preparing this turkey salad in the food processor, the moistness of the turkey is unlocked in the preparation and therefore, a minimal amount of mayonnaise is required in the preparation. Of course, if you are a mayo fan, you may certainly adjust the quantity that you add to your recipe. You may also think the onion is an odd ingredient to add, but when finely chopped in the food processor, it adds just the right amount of zing! For me, the more onion, the better 😉
How to Make Turkey Salad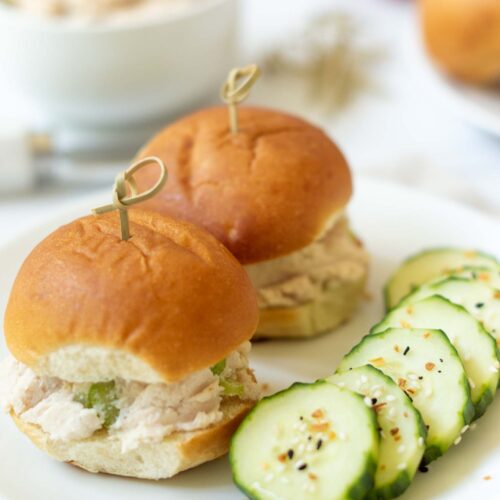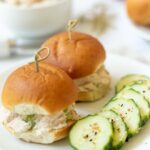 Turkey Salad
Easy Turkey Salad, four ingredient recipe
Ingredients
1

lb

Oven roasted turkey breast

(Smoked turkey may also be used)

3/4

White onion

3

stalks

Celery

3

Tbsp

Mayonaise
Instructions
Cut turkey breast and onion in 2" hunks.

Place turkey and onion in food processor. Pulse/chop until desired consistency is attained. If using a mini food processor, work in batches. *TIP: working in batches will result in a larger grind, which I personally prefer.

Slice celery in very thin slices. Add to chopped turkey and onion.

Add mayonaise one Tbsp at a time, stirring after each spoonful is added.

Add pepper, if desired, and mix well.
Recipe Notes
This turkey salad may be served with crackers, on rolls or as a sandwich.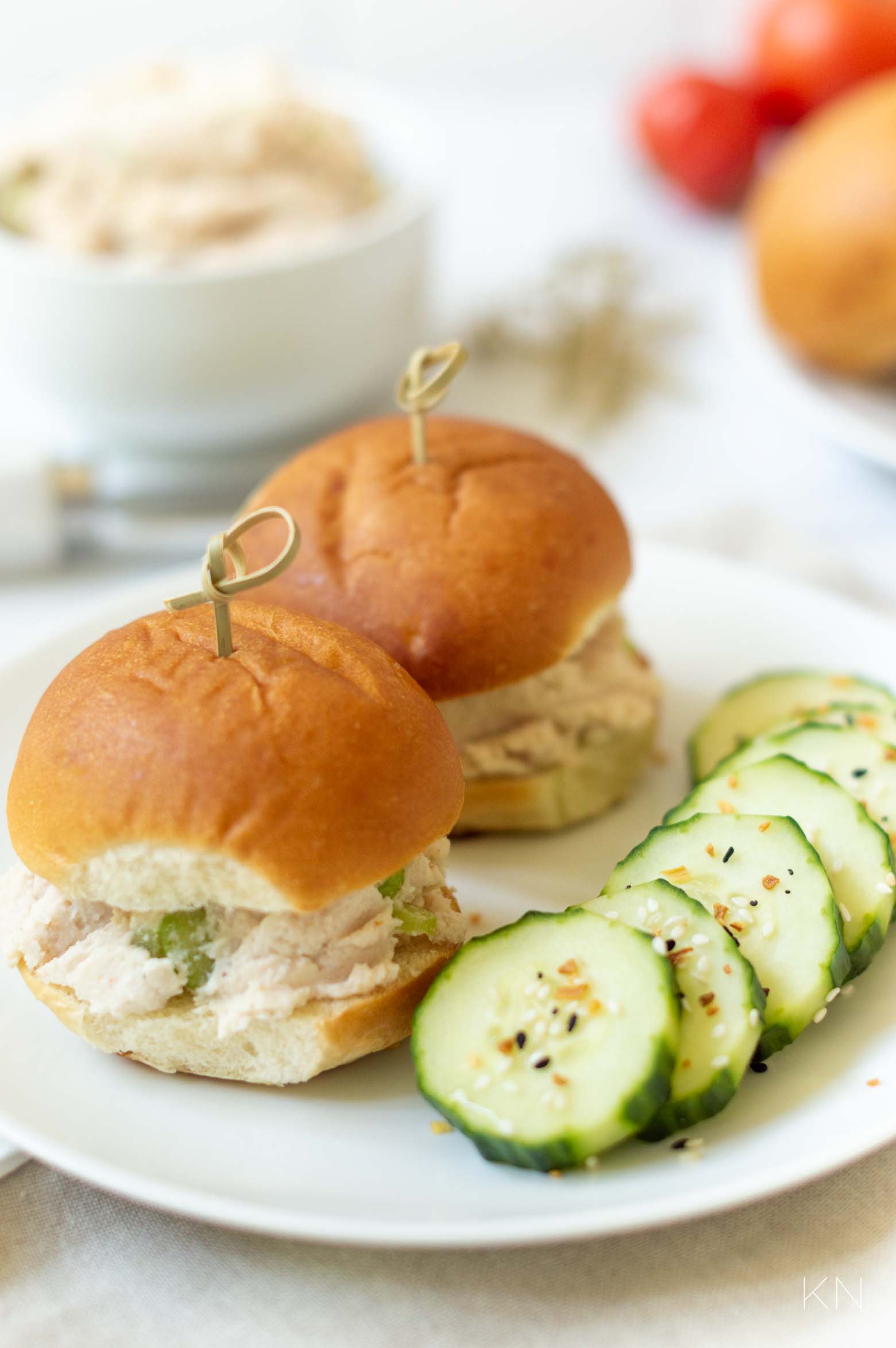 Do You Use Any Other Toppings on Turkey Salad?
Similar to chicken salad, it's great all on its own but you can also add lettuce, tomato, or cucumber! I would steer clear of anything too pickled as that would definitely mess with the flavor profile.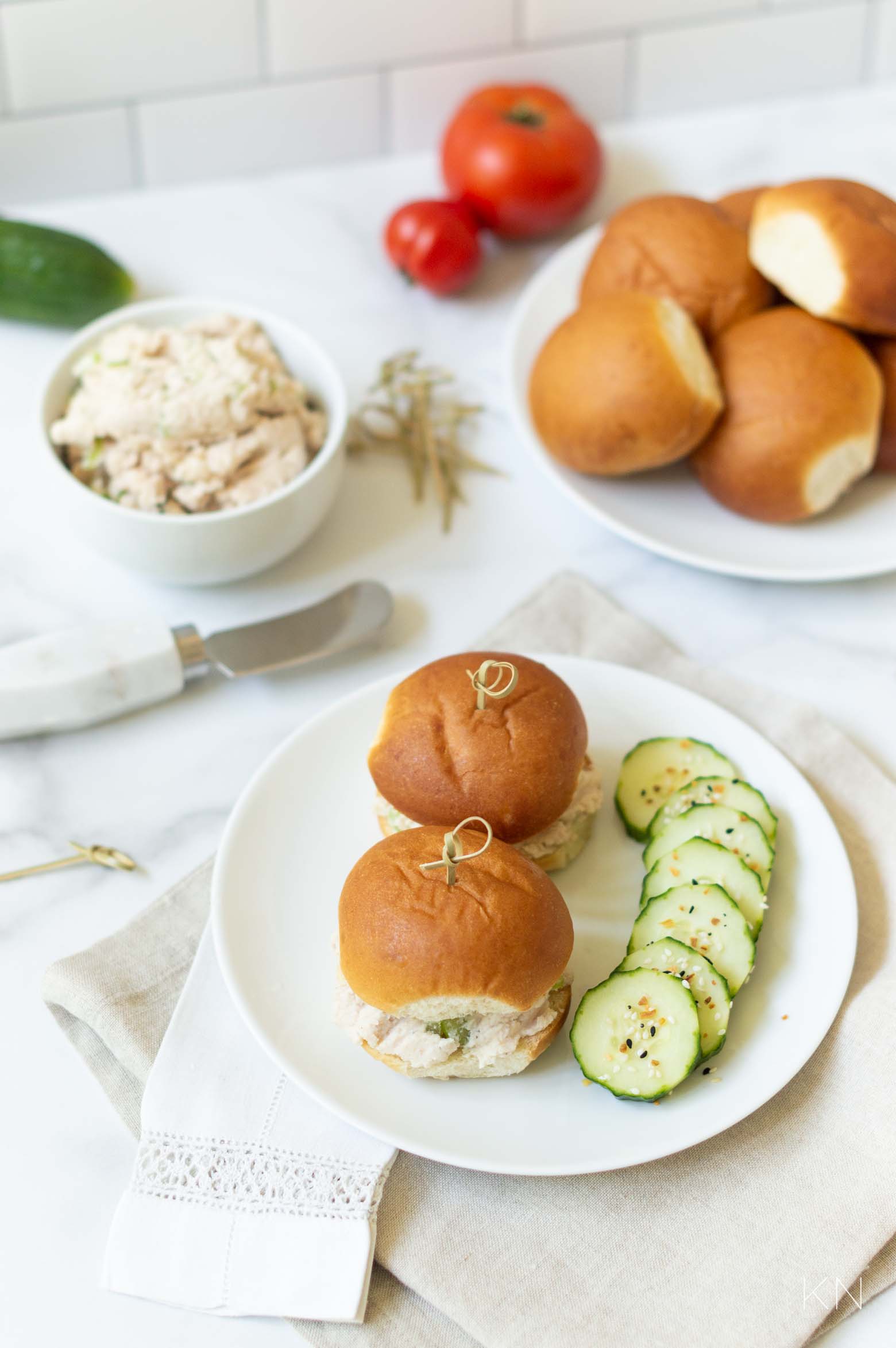 This turkey salad is definitely a crowd pleaser! I've served it at luncheons and it's the perfect item to share at an office potluck. It can also double as a hearty dip at showers and other party functions. If you try out this turkey salad recipe, I'd love to hear about it! Be sure to circle back and drop a comment at the bottom of the post!
Post Sources & Favorite Kitchen Equipment to Make Turkey Salad