Happy weekend, y'all! Even though I'm out of town, after missing last week, I made sure I rounded up my favs throughout the past week so I could be ready to share this morning.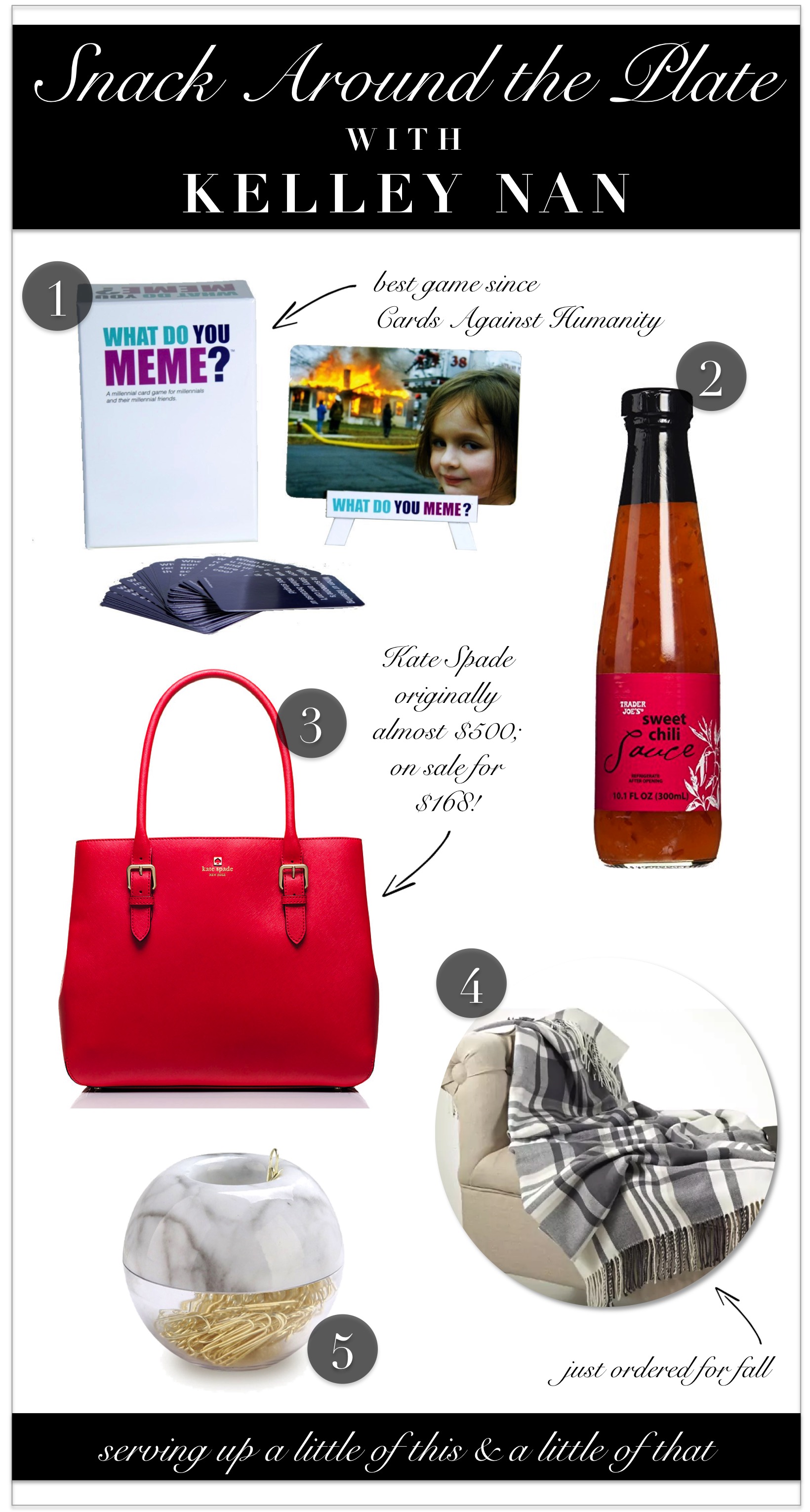 1. What Do You Meme Game: We had friends over last weekend who brought this game; I had never heard of it but absolutely loved it. In Cards Against Humanity style, everyone is dealt "caption" cards for which they use to create a meme using the photo displayed for that round. Not for kids but not as dirty as CAH 😉
2. Trader Joe's Sweet Chili Sauce: This stuff is awesome. I've gone through a few jars of it since discovering it a couple months ago. I use it to dip grilled chicken, spring rolls, anything Asian… if you love sweet and sour type sauce, put this on the TJ's shopping list next time you're out; you'll love it.
3. Kate Spade Hand Bag- ON CLEARANCE: This beauty is available in a pretty cherry red and classic tan; originally $478, you can snatch it up now for $168 (plus free shipping!). This is the perfectly sized handbag, a little on the larger side. Click over HERE to see the size in relation to the model and all the pockets for organization. This will sell out quickly.
4. Fall Plaid Throw: In the next two weeks, we are going to start welcoming fall, bit by bit, throughout the house. I was on the hunt for a more neutral plaid throw that wasn't too heavy, and found this pretty on sale for $34. It seems to bring in the creams/taupes/and grays so I'm thinking it will be super versatile.
5. Marble Top Paper Clip Holder (with gold paper clips): I am a sucker for pretty desk accessories and this marble magnetic paper clip holder with gold paper clips is so cuteHERE. If you are wanting to accessorize your desk area in a simple but pretty way, this is perfect. You can see more on my desk styling tips .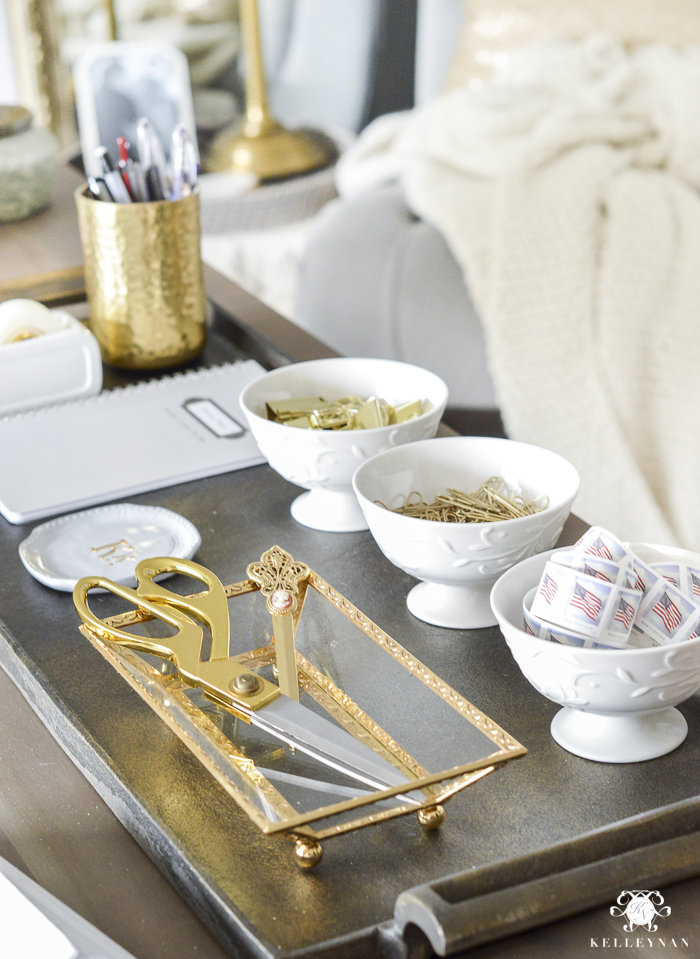 I'm in Asheville with some girlfriends for the weekend (I'll be posting highlights on Instagram); as always, I love your recommendations! A few sales you can catch this weekend are:
World Market– Up to 50% off all dining furniture (plus free shipping with code SHIPFREE); see all my personal chairs, stools, bar cart, etc. on my Favorites page HERE.
Pottery Barn– MEGA Sale: up to 70% off hundreds of items
West Elm– 30% to 30% off chairs and sofas
Have a good one, friends! xo