Whether you go big for Valentine's Day with a party, have Galentine's plans with your best girls, or are planning a bridal shower, wedding shower, etc. I've put together some mimosa bar ideas that will work for any occasion celebrating love! With Valentine's Day on the horizon, I stuck to a sweetheart theme but as always, the ideas, details, and mimosa bar setup can be modified depending on the time of year and type of celebration.
*Posts on KelleyNan.com may contain affiliate links. Click HERE for full disclosure.*
Sweetheart Mimosa Bar Ideas
The key to for a well executed mimosa bar setup or party beverage station is to actually create a separate station. It doesn't have to be elaborate but the details you put in will make it all the more memorable for guests. Of course you can still make a mimosa by having a couple juice options, stuck in the middle of other adult beverages and liquors but it's the intent and preparedness of having a s separate station that makes it special.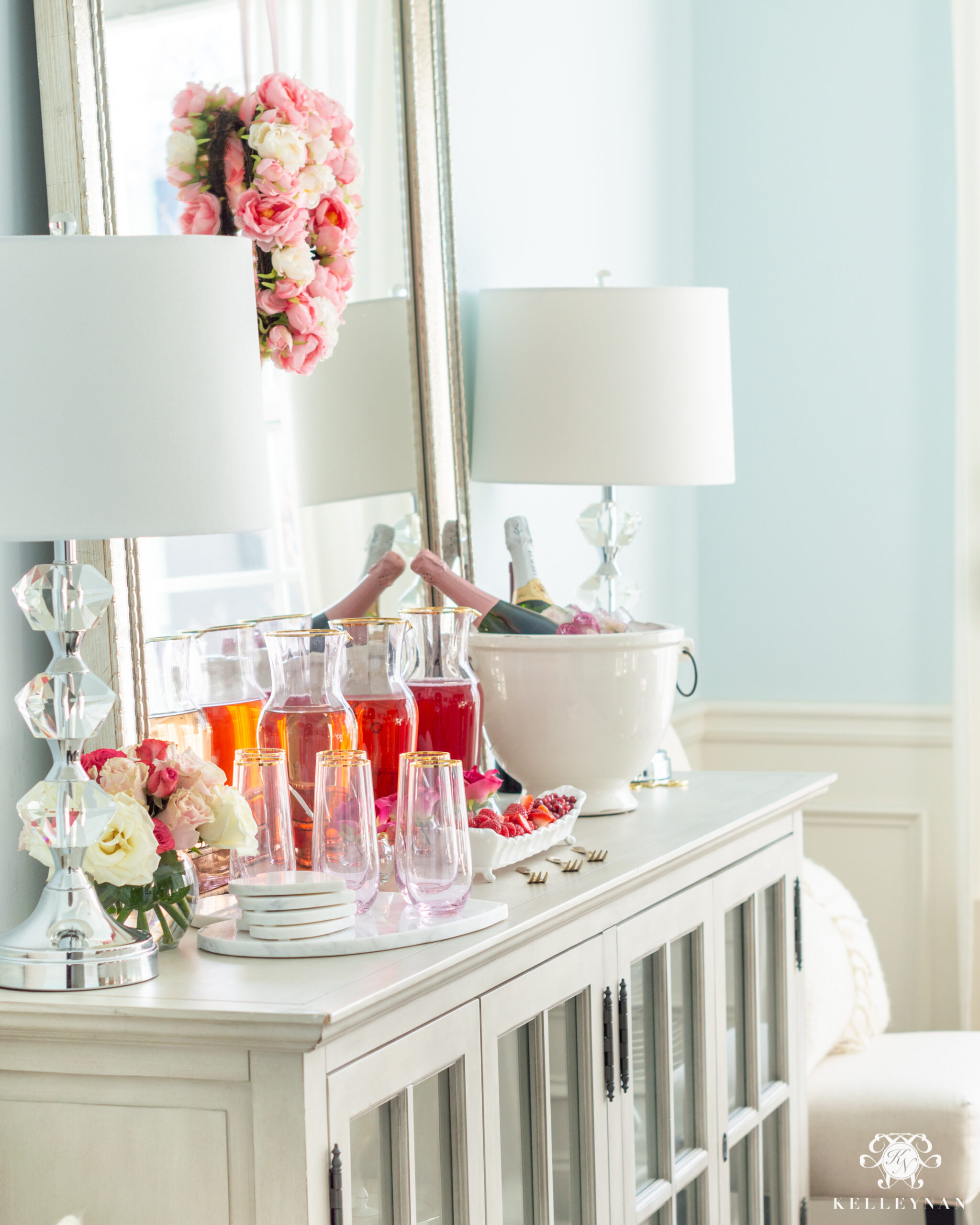 It doesn't have to be elaborate and you don't have to buy out the produce section or come home with 10 varieties of juice to make a statement. I typically go for three juice options and three to four berry options. In this case, I stuck to an all pink/red color scheme — even with the mimosa bar juices I chose. I love to look at the v8 Splash and Ocean Spray juice cocktails for fun mixes like Cherry Pomegranate, Cran Pineapple, and Cherry Peach. If you aren't sticking to a color scheme with the juices, I tend to go for juices that have stark color variations — a pink, orange, and yellow, for example.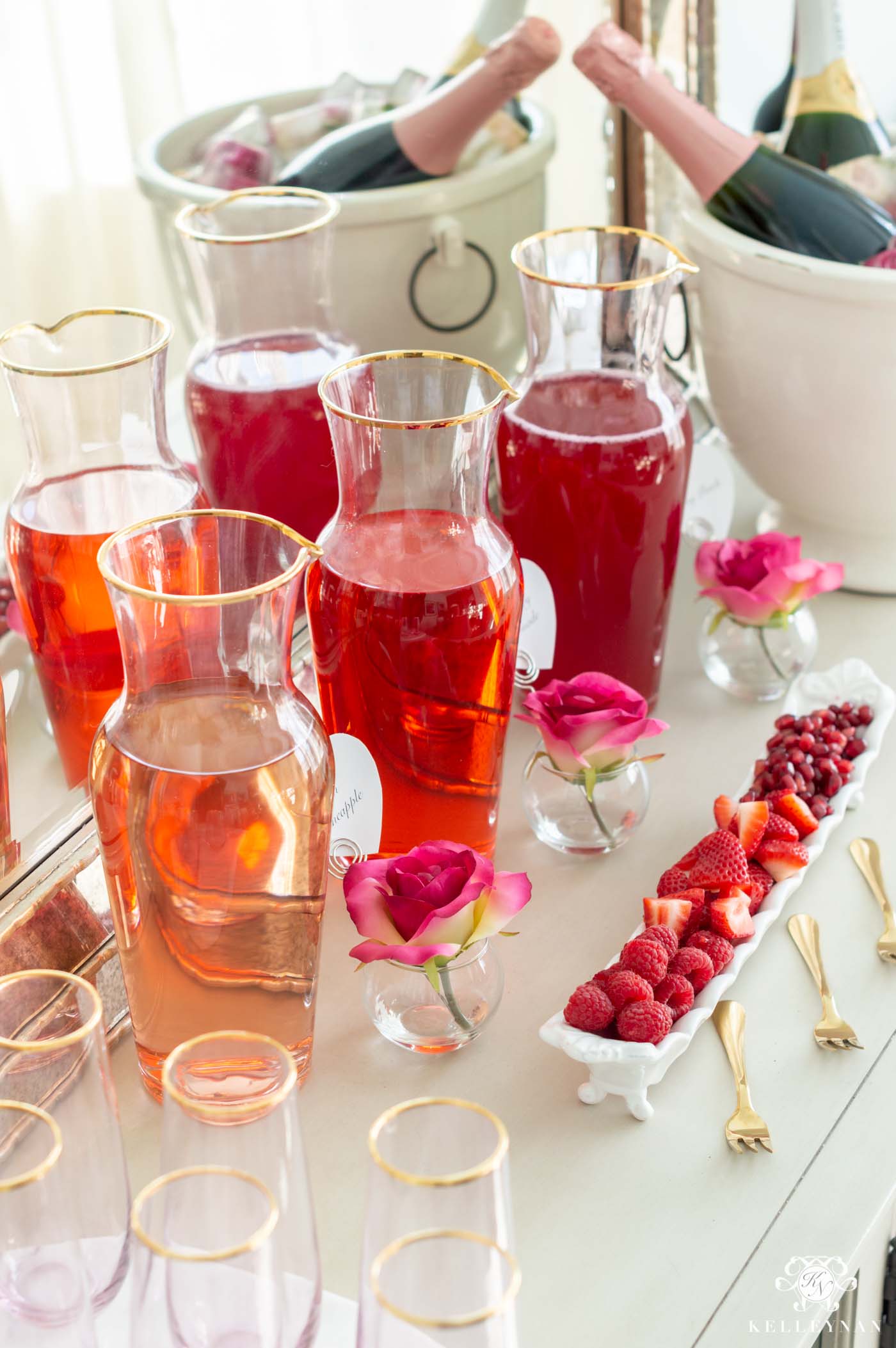 I used these darling rose bud place setting name card holders to label each carafe. I grabbed some heart clipart and type the juice names directly inside and cut them out for an extra detail. Note: most everything featured in the post is on major sale right now — like the card holders currently under $4.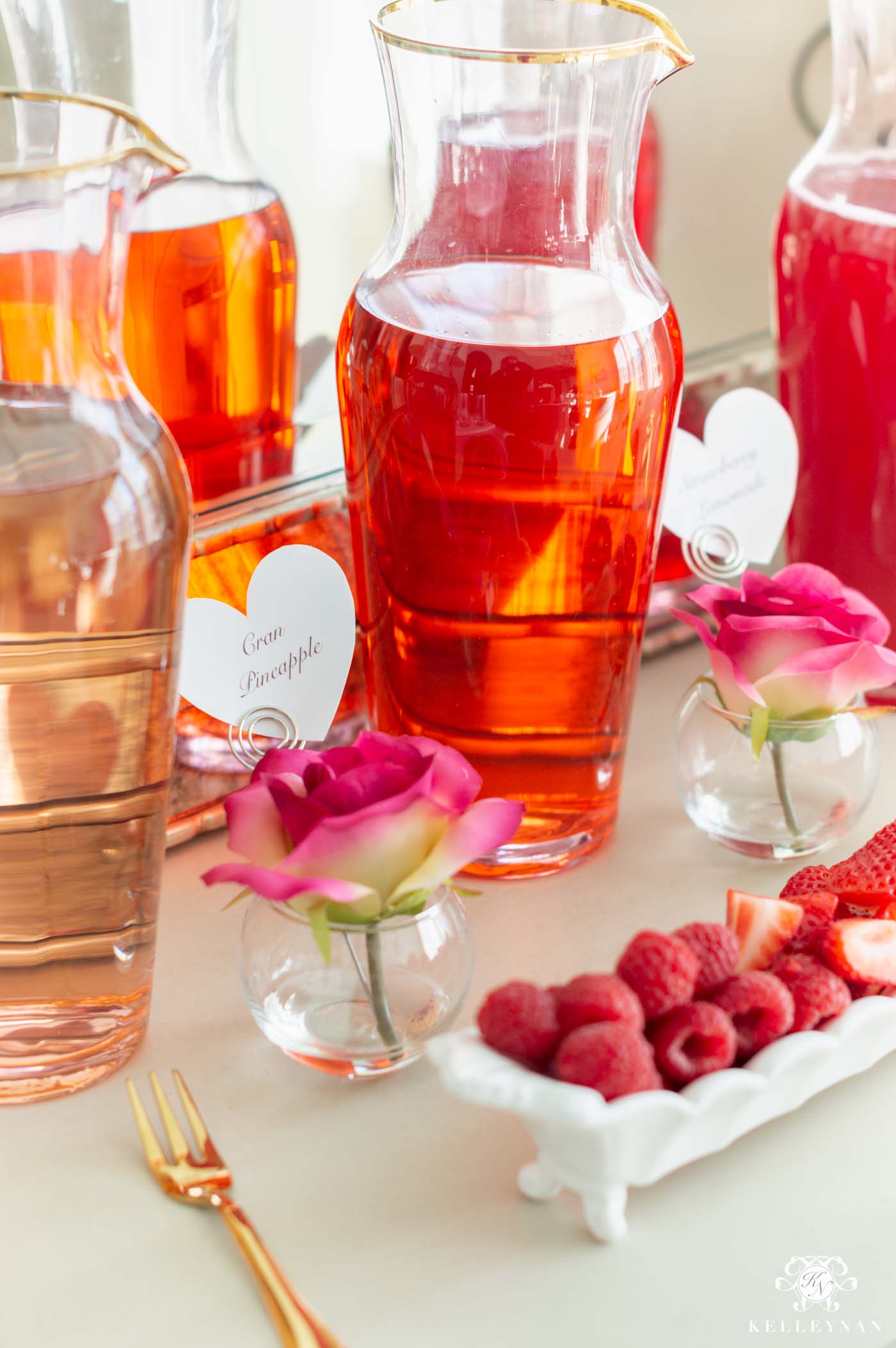 My favorite detail on the entire bar though — the heart shaped ice! And y'all, it was so easy to do. I even took it a step further and trimmed the heads off of a few stems of sweetheart roses.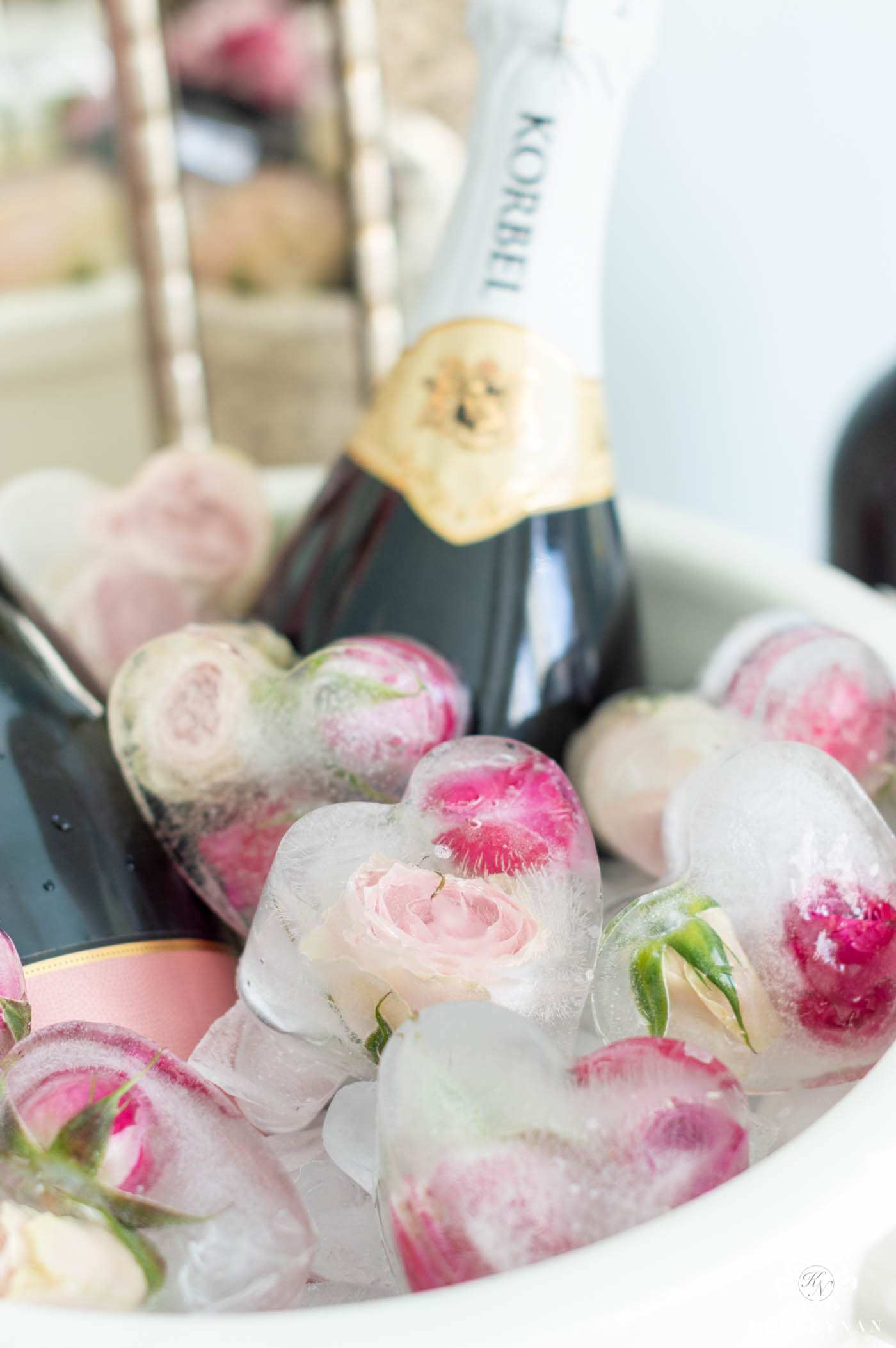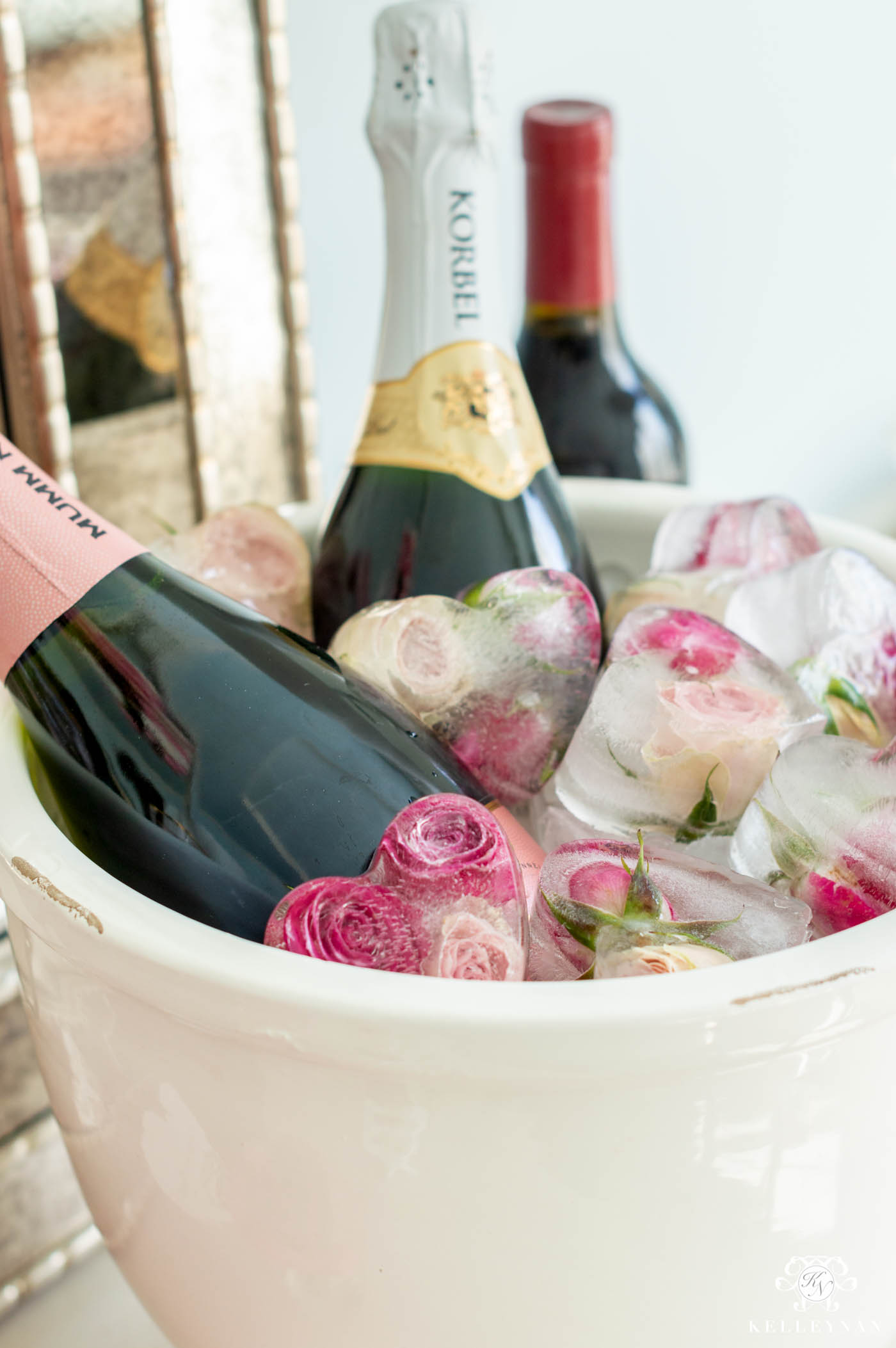 I filled this silicone ice cube tray  about halfway with water, placed the rose buds inside, and froze the tray. When it was fully frozen, I took ice water (if you use room temp, it will melt the ice already in the tray) and filled it up the rest of the way. Once they were fully frozen, I popped them out — unlike plastic ice cube trays, the silicone tray pops them out easily and all in one piece.  How cute would these be at a wedding shower?!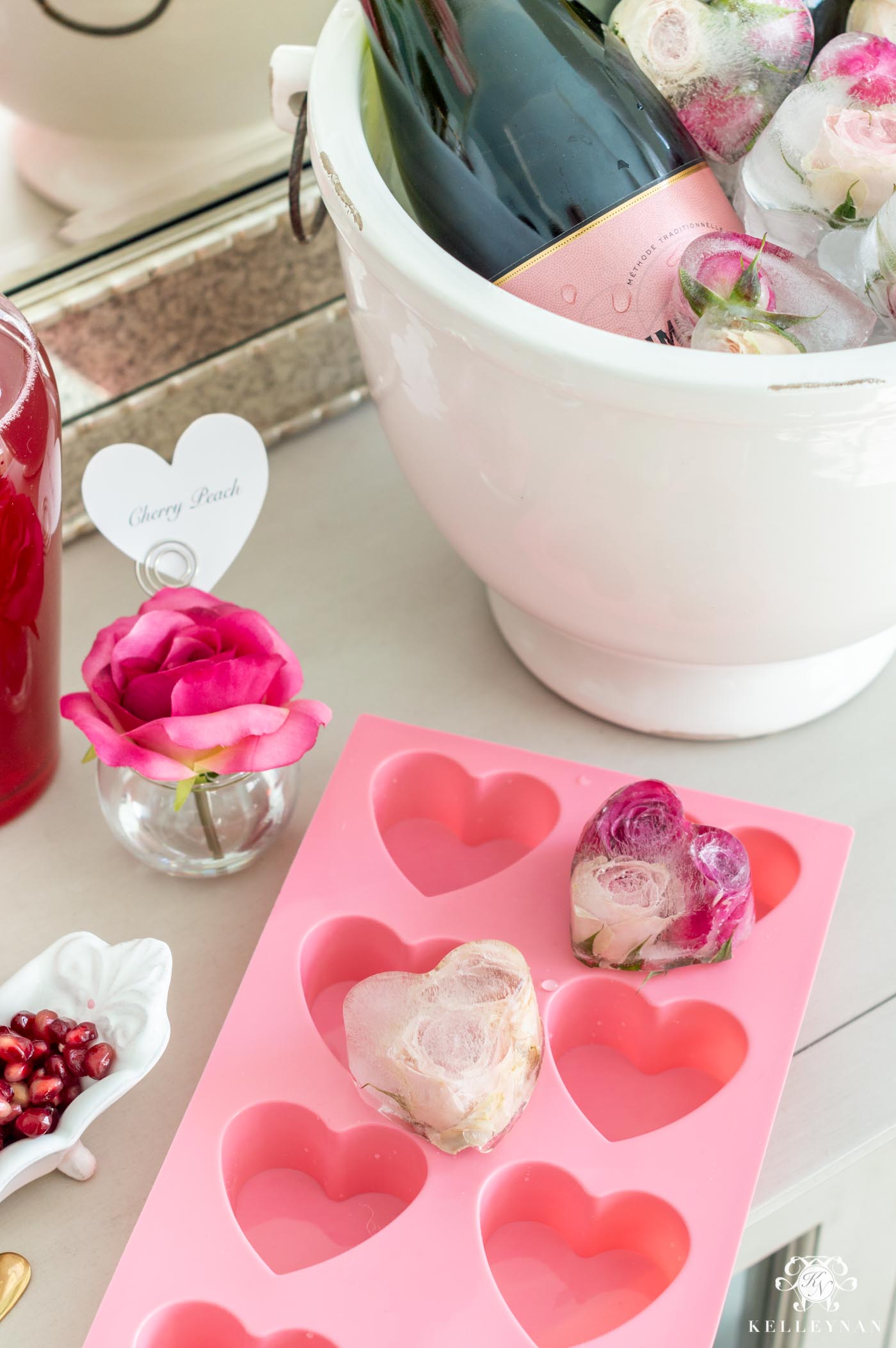 These pink stemless champagne flutes actually match the gold rimmed carafes; you just can't tell their true color since they're filled with juice. Also, corralling your glasses on a tray or board — even if you opt for plastic — makes them look intentionally set out; no one will have to guess which glasses are for taking and which ones have been abandoned. You can find the marble heart board HERE for 50% off. These sweet matching coasters are also currently half off HERE.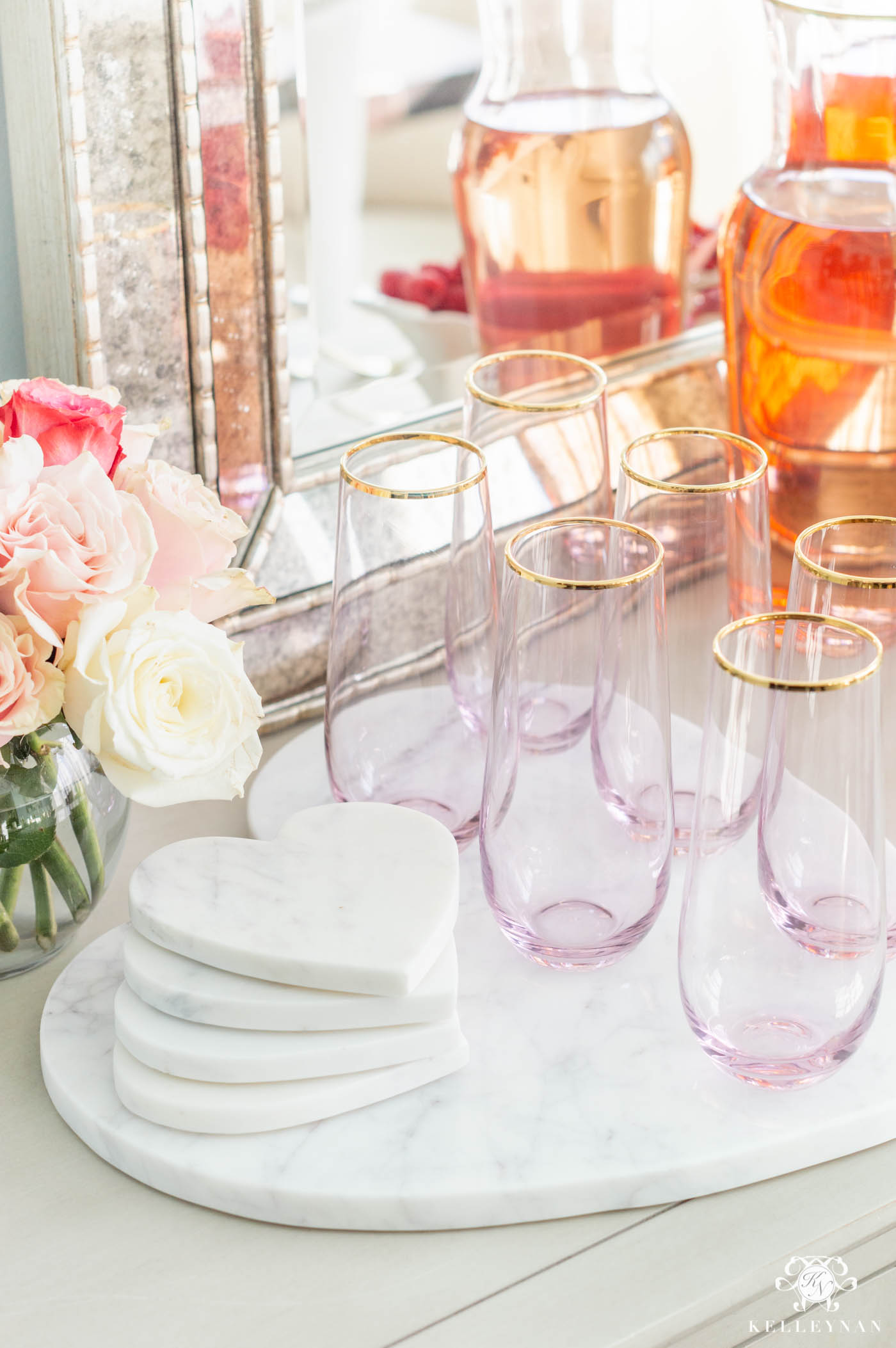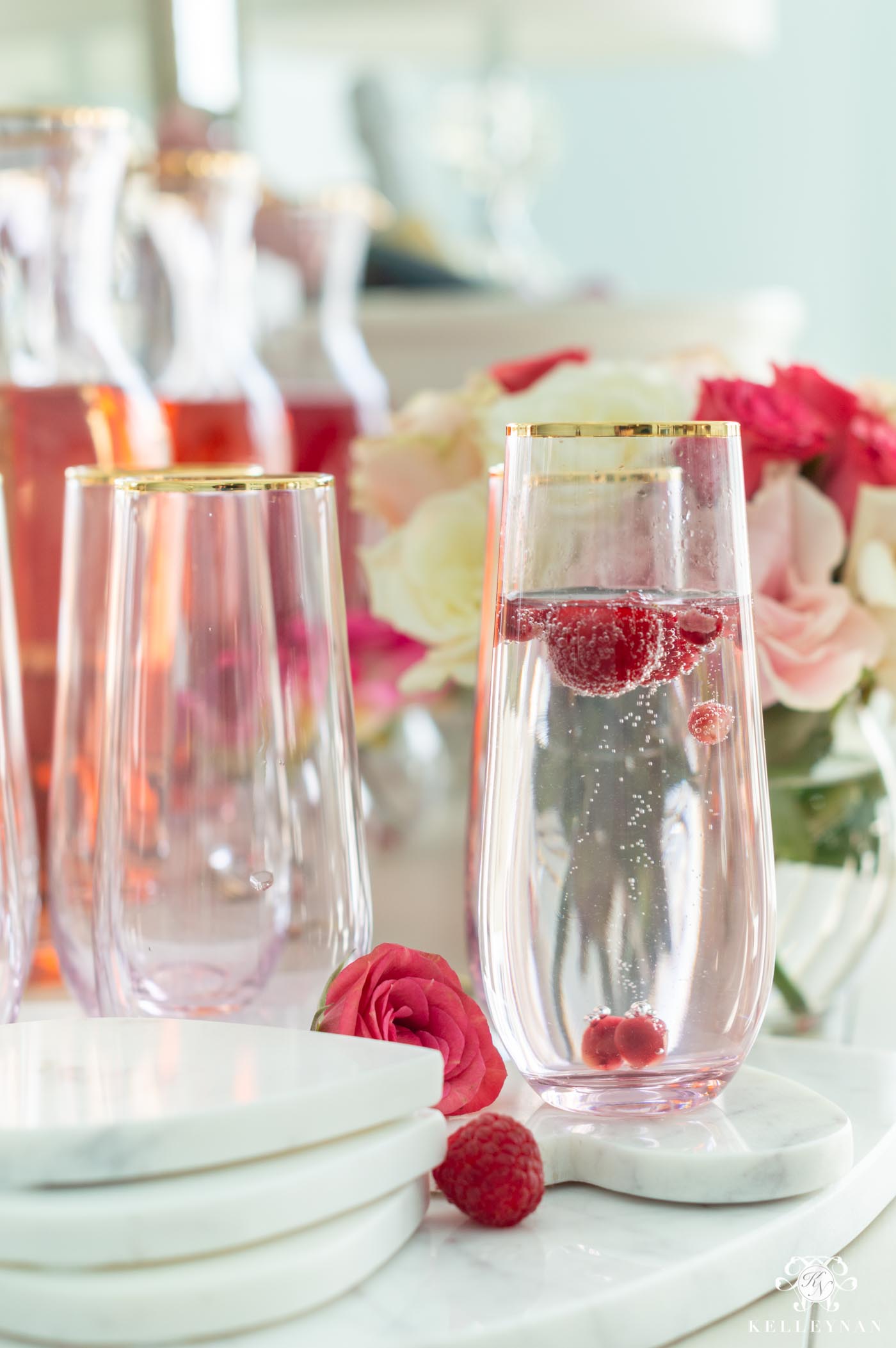 Only a few components, a couple special details, a little variety, and a consistent theme and this mimosa bar setup is complete! Mimosa bars have been hot for the past few years — if you've planned one, share your must-haves in the comment section below!
Scroll & Tap to Shop the Post
*all mimosa bar components c/o Martha Stewart @ Macy's*