Guys are tough… which is actually kind of ironic because they actually — generally speaking — aren't that hard to please. Maybe we put too much pressure on ourselves to find "just the right thing" or we're still trying to keep up with the most special, sentimental gift we gave 10 years ago… I'm not sure. But, whenever I'm scouring for versatile gift ideas for the guys, I always think of Dave, my dad, and other men I know — sometimes, I even imagine what I'd like if I were a guy 😉 There's luxury items and also budget items; there are personalized items and unique items; and there are clever items, classic items, and hobby-specific items. And, there are lots of items the men you're shopping for wouldn't purchase for themselves. From husbands and boyfriends to brothers, fathers, and sons, there are fun gift ideas in this list for them all!
*Posts on KelleyNan.com may contain affiliate links. Click HERE for full disclosure.
Christmas Gift Ideas for Him
All links are listed at the bottom of the graphic with descriptions following behind. Many items are currently on sale but with crazy shipping times — especially for small shops and personalized items — keep timelines in mind as you make your way through your list!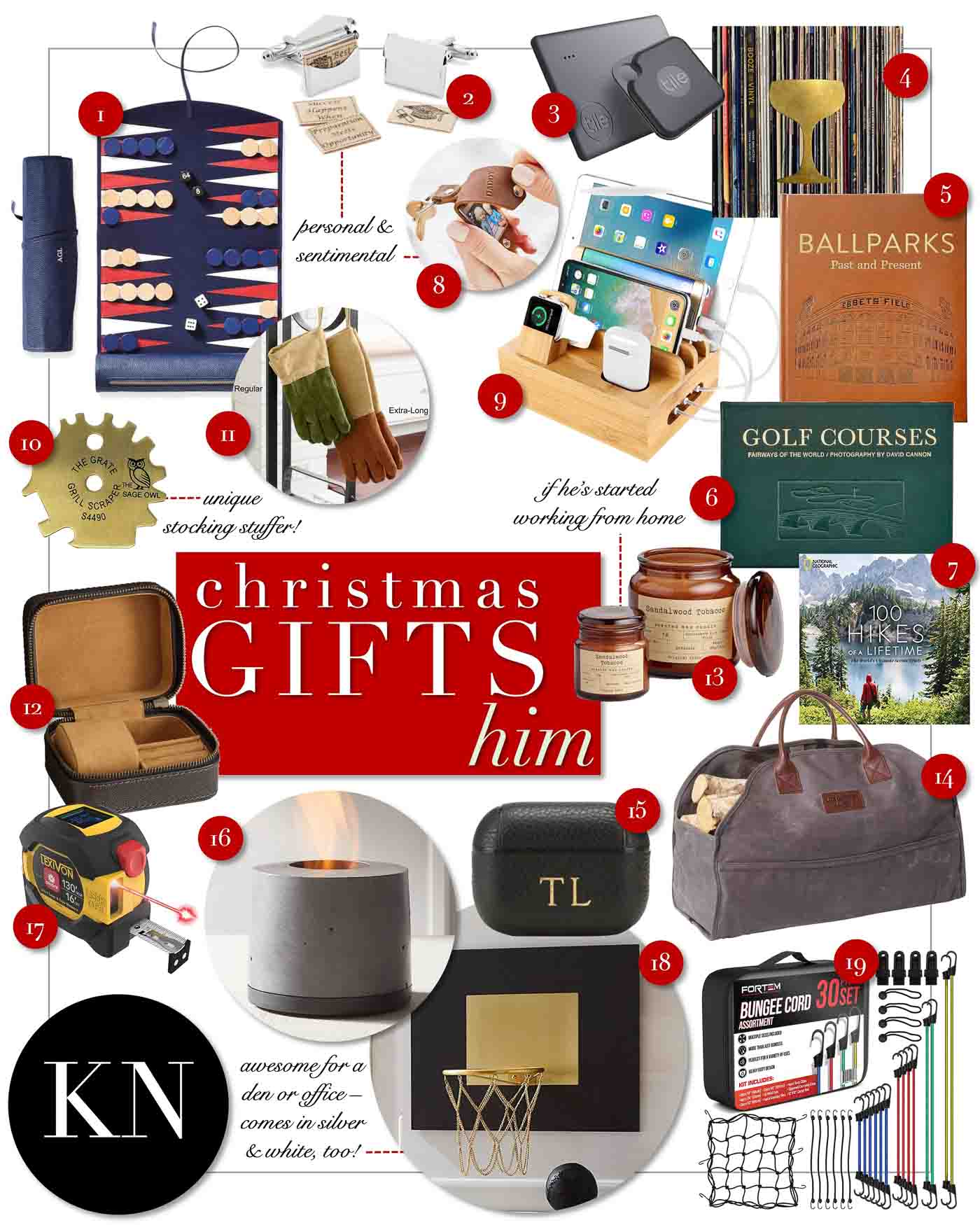 1. Leather Roll Travel Backgammon | 2. Personalized Love Note Cuff Links | 3. Tile Bluetooth Tracker | 4. Booze & Vinyl Book | 5. Ballparks Past & Present Book | 6. Famous Golf Courses Book | 7. 100 Hikes of a Lifetime Book | 8. Leather Photo Keychain | 9. Charging Dock | 10. Grill Grate Scraper | 11. Fireplace Gloves | 12. Watch Roll Travel Jewelry Case | 13. Sandalwood Tobacco Candle | 14. Log Carrier | 15. Airpod Case | 16. Indoor Tabletop Firepit | 17. Digital Laser Tape Measure | 18. Leather & Brass Basketball Hoop | 19. Bungee Cord Set
1. Leather Roll Travel Backgammon:  This is a nice set and way more compact than the typical suitcase-style backgammon games. I love that it has a tidy zipper pouch for all the pieces, on the far end, and can roll up tightly to fit nicely in an overnight bag! Personalization is optional and you can find more details on this set HERE.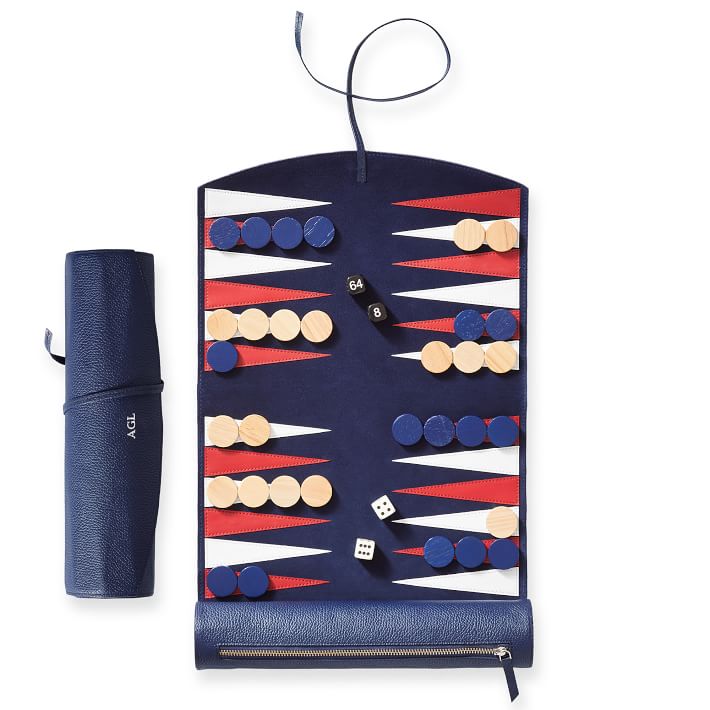 2. Personalized Love Note Cuff Links:  These little love note cufflinks are totally unique and totally adorable! You can opt to insert a message or even upload your own drawing. The envelope can stay opened or closed, once they are on. LOVE this for guys that get dressed up often!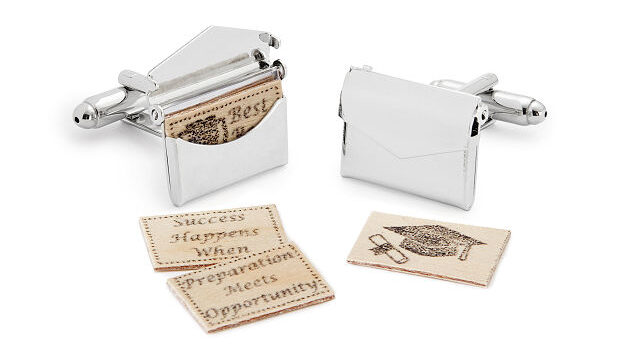 3. Tile Bluetooth Tracker: This Tile bluetooth tracker can attach directly to your keys (or anything else you need to keep track of) and if you misplace them, the sound can lead you directly to them. If they're out of range, you can track them via your phone! This is on both my personal wish list and "to-give" list. You can also find the non-pro version with shorter distance capabilities HERE. Both come in single or pack options (up to 4), and you can also opt for a bundle that comes with a card to keep in your wallet (or purse) for tracking!
4. Booze & Vinyl Book:  Such a cool concept, this book claims to be a "spirited guide to great music and mixed drinks". Here's the description, as listed on the website:
From modern craft cocktails to old standbys, prepare to shake, stir, and just plain pour your way through some of the best wax ever pressed. Wickedly designed and featuring photography throughout, Booze & Vinyl is organized by mood, from Rock to Chill, Dance, and Seduce. Each entry has liner notes that underscore the album's musical highlights and accompanying "Side A" and "Side B" cocktail recipes that complement the music's mood, imagery in the lyrics, or connect the drink to the artist. This is your guide to a rich listening session for one, two, or more.

Among the 70 featured albums are: Sgt. Pepper's Lonely Hearts Club, Purple Rain, Sticky Fingers, Born To Run, License to Ill, Appetite for Destruction, Thriller, Like a Virgin, Low End Theory, The Rise and Fall of Ziggy Stardust, Hotel California, Buena Vista Social Club, Back to Black, Pet Sounds, Vampire Weekend, and many more.
Currently under $20, you can check out the book HERE.
5. Ballparks Past & Present Book:  Another cool book — but on the pricier side — if you're shopping for someone who loves baseball, this beautiful leather book is gorgeous for a coffee table or office. With photos, stories and stats from major league ballparks, this is definitely a more special, original book.
6. Famous Golf Courses Book:  If the person on your list is more into golf, you can actually see a few inside spreads of the "fairways of the world" HERE.
7. 100 Hikes of a Lifetime Book:  Perfect for the outdoorsman adventurer, this book features images from 100 of the most beautiful hike paths from all over the world!
8. Leather Photo Keychain:  This sweet gift is sentimental without being too flashy. Tucked behind a leather flap, you can submit a photo for printing on this engraved keychain.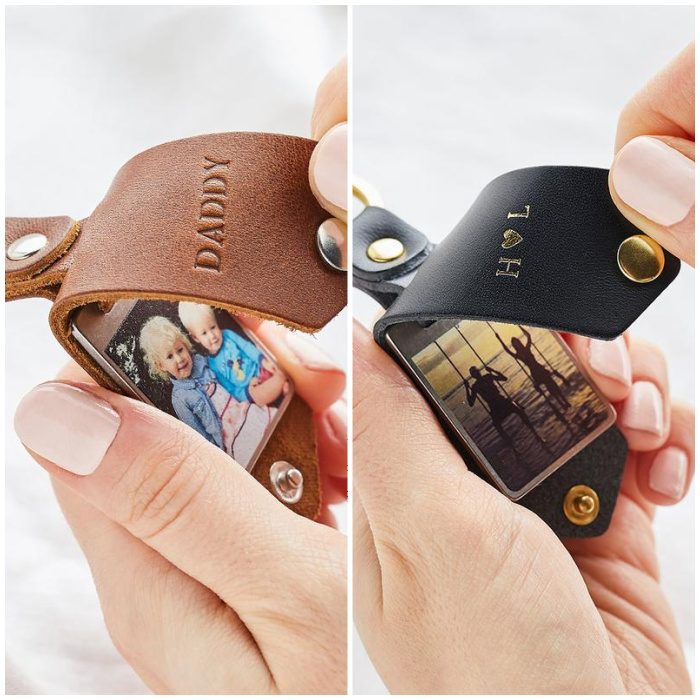 Leather Photo Personalized Keychain (images via Create Gift Love shop)
9. Charging Dock: My nightstand cord solution has been a wreck and after having it on "my list" to come up with a solution, I finally ordered an organizer docking station that serves exactly as I need. The electronics I need to charge on a daily basis are my phone, iPad, AirPods, and Apple Watch — this took rotating cords and always stealing nightstand cords, only to ultimately be misplaced throughout the house. And, something was always without charge. I found this charging station — that comes with cords — that has three slots (you can place multiple phones here) — and enough ports to charge an entire family. I love that I don't have to remove any cases or pop sockets and it runs off a single power cord; no more messy, crazy charging cables everywhere! Once Dave saw mine on the nightstand, he asked for one for his nightstand, also.
10. Grill Grate Scraper:  Such a fun stocking stuffer, Santa will be dropping this off for Dave, for sure! If you have a grill master on your list, this grill grate scraper claims to be safer than a wire brush!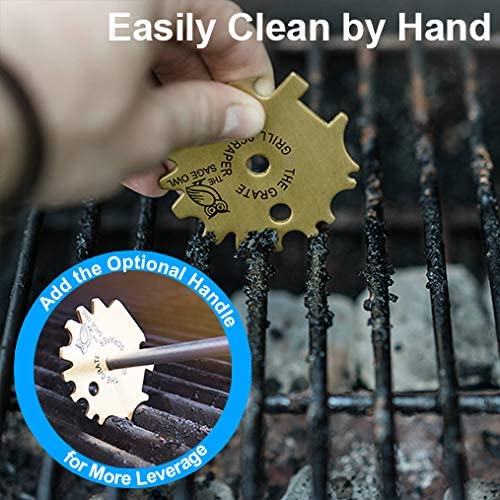 Grill Scraper (image via shop stock image)
11. Fireplace Gloves:  A functional splurge, these heavy duty fireplace gloves for hauling wood are an upgrade that he'll love! They come in both regular and extra long length and have almost 170 5* reviews.
12. Watch Roll Travel Jewelry Case:  It's great for the actual logistics part of travel but I got one for Dave (shhh!) for the primary purpose of him being able to have a place to corral his watch, rings, and pocket items on the nightstand when we're traveling. Handsome, small, and simple, these leather travel storage cases are on sale right now, come in both brown and black leather, and can be monogrammed.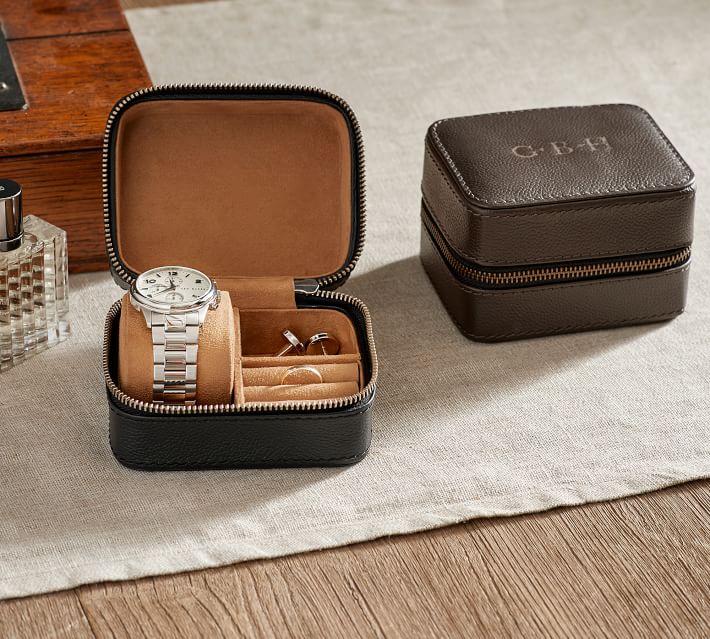 13. Sandalwood Tobacco Candle:  With more of us working from home this year, defining work spaces can be a little difficult. A handsome scented candle will be a great addition to his workspace, even if he doesn't have a dedicated office!
14. Log Carrier:  I got Dave an LL Bean log carrier years ago and it is such great quality. Whether you are just bringing wood inside for a short distance, or need it to haul across the yard, these waxed canvas carriers with leather handles are heavy duty and come in three colors. Also a great gift when you're stumped on Dad!
15. Airpod Case: I gifted this AirPod case to Dave and liked it so much, I ordered one for myself, haha. You can personalize the pebbled leather — which comes in different colors — free of charge,  in a customizable font, size, and even embossing color. I opted for blind embossed with no color for him, and gold for myself. While THIS is for AirPod pros, you can find the standard size HERE.
16. Indoor Tabletop Firepit:  Kind of "extra" but way cool, this Flikr Fire runs solely on rubbing alcohol! It's made of cement and a black quartz-like base and you light it with a long handled lighter. What guys don't love opportunities for fire!?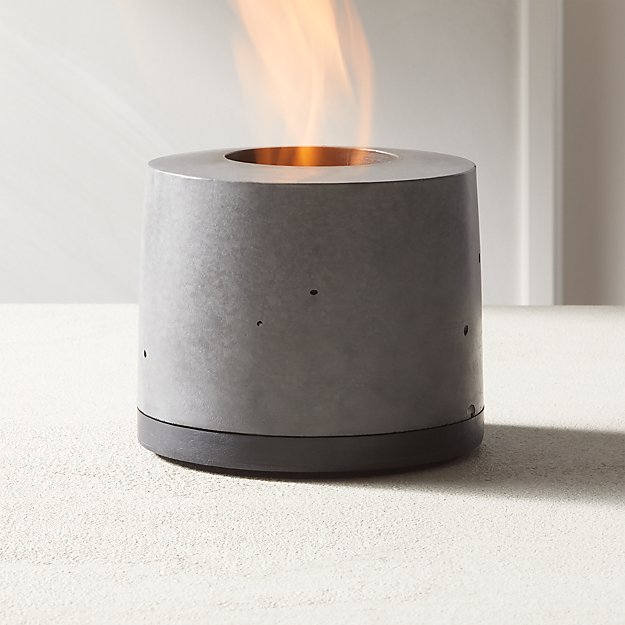 17. Digital Laser Tape Measure: This laser tape measure has an LCD screen, measures up to 130′ and is accurate to 1/16 of an inch. This is another home tool that Santa will be bringing to Dave's stocking 😉
18. Leather & Brass Basketball Hoop:  Another novelty splurge, how fun is this brass and black basketball goal?! Fun for an office — especially a new home office — but also den or space he loves to be. You can find the brass version HERE and the silver version HERE.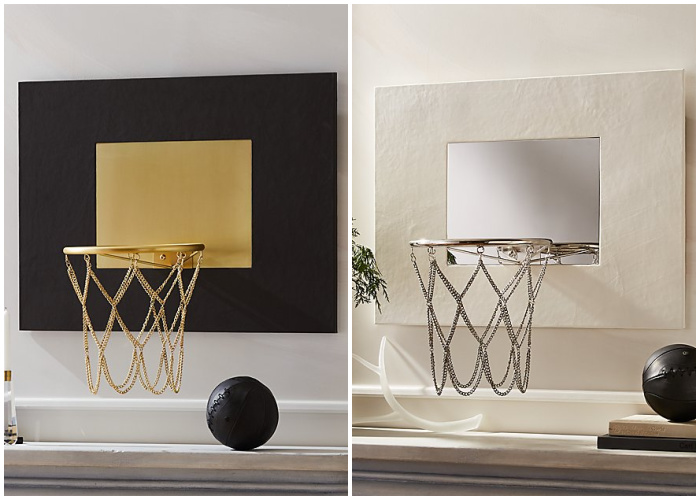 19. Bungee Cord Set: Random and so essential, especially for those who drive trucks or are always hauling bulk items! This set of heavy duty bungee cords comes with a variety of 30 sizes and types, and is currently on sale for $25.99 (save an additional 5% by checking the box under the price on the listing HERE!)
Several of the gifts included aren't gender specific — heck, I even included some because they're items I personally have and love! Best of luck tackling the guys on your list; hopefully, you were able to grab an idea or two from this year's brainstorm!
Tap to Shop Gift Ideas for Him

CURRENT NOTEWORTHY SALES — CYBER MONDAY
Check out my favorite notable promotions below as you start browsing/shopping this weekend!
Anthropologie — 30% off EVERYTHING; extra 50% off sale
American Eagle — 40% off everything!
Serena & Lily: 20% off everything, plus free shipping with code TOGETHER
Pottery Barn — 20% off your order, plus free shipping on orders $79+ with code CYBER — some deals up to 50% off
Mark & Graham — up to 50% off, plus extra 30% off sale styles with code MERRY
Rifle Paper Company — 30% off sitewide
One King's Lane — 25% off site, plus extra 10% off orders $600+ w/ code OKLCYBER10
West Elm — Up to 70% off everything, plus free shipping on orders $79+ with code CYBER
Williams-Sonoma — Up to 50% off, plus free shipping on orders $79+ with code SHIP4FREE; Extra 20% off clearance with code EXTRA
Burke Decor — 25% off sitewide with code BLACKOUT25; 30% off orders of $3,500+ with code BLACKOUT30
Madewell — 40% off with code THXINTERNET
World Market — Extra 20% off curbside pickup orders
Old Navy — 50% off EVERYTHING
PB Kids — Up to 60% off, plus free shipping with code COZY
PB Teen — Up to 60% off, plus free shipping with code COZY
Target — CYBER MONDAY! TONS of item, as noted on site, up to 50% off — save an extra 15% off on several categories
Bloomingdales — Buy more, save more, up to 30% off
Kirkland's — 20% off entire order with code CYBER; free shipping $99+
Macy's — TONS of individual sales, plus free shipping at $25+
Minted — 25% off everything, plus free shipping with code CM2020
Kendra Scott — 30% off! 25% off fine jewelry
Wayfair — Up to 80% off Cyber Monday Deals
CB2 — Buy more, save more Up to 25% off with code SAVEMORE
Nordstrom  — Up to 50% off over a thousand of items, plus free shipping