Friends, today is a day I've been waiting for for a long time. And, not just for KelleyNan.com. I've been waiting for this day for years. I've dodged questions from acquaintances, and have been vague with readers but today, all that changes. Today is the day that we finally get to announce that we are going to be parents. We are adopting a baby.
I'm literally crying tears of joy, writing this for the first time. It's absolutely surreal and honestly, it isn't necessarily the story we always thought we'd have. But when we decided to start down this journey last year, we became more sure of our path each day. Our hearts feel like they may burst and we are overjoyed to finally be able to share the news with the world.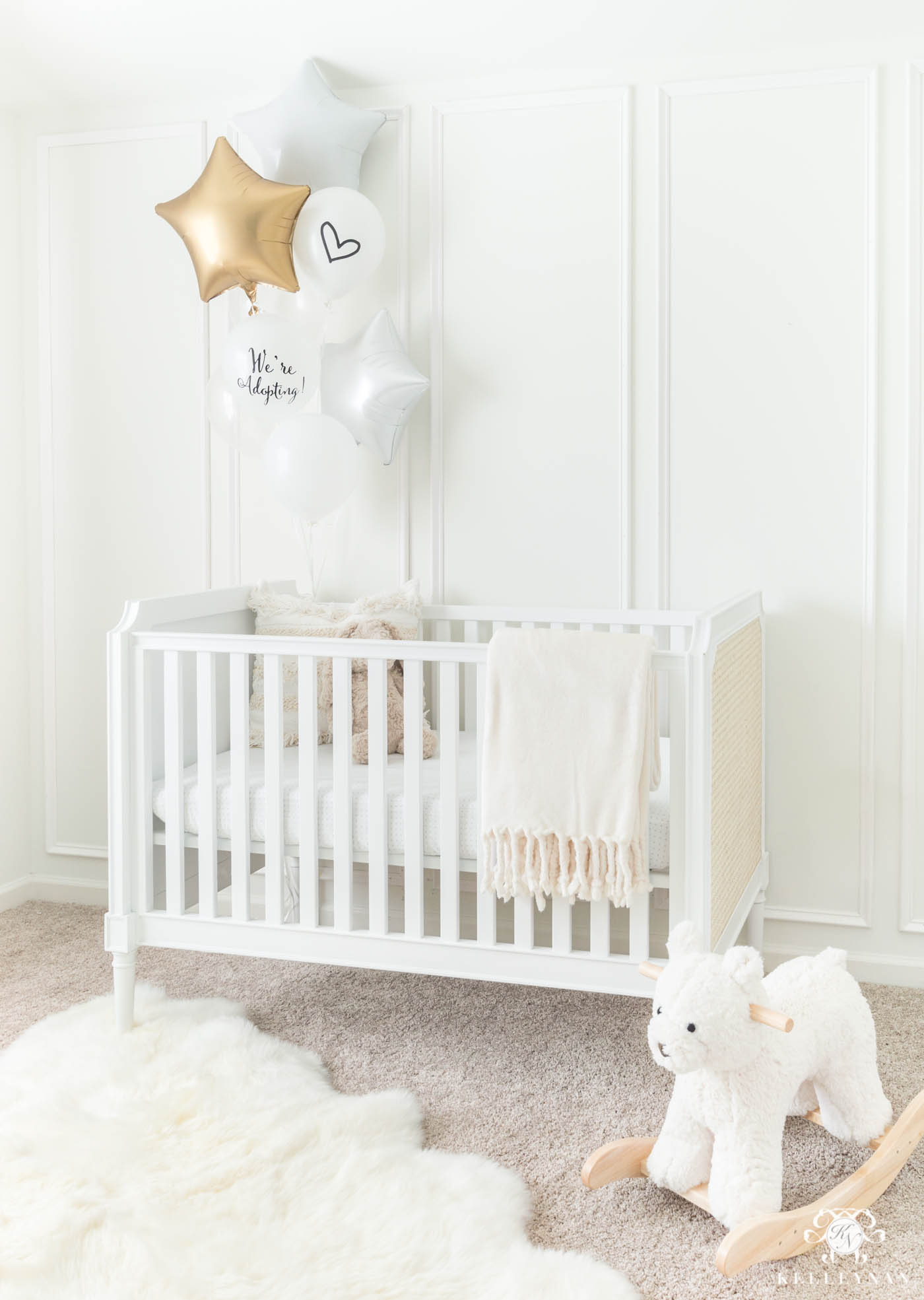 So, here's where we are. After starting the home study process in late October, we are prospective adoptive parents who are officially home study approved. If you're like I was and have no idea what that means, basically, we have been filling out mountains of paperwork; getting background checks; having medical visits; meeting with our caseworker; gathering references, letters, and logs; etc. etc. etc. and we have officially been deemed as able and ready to adopt. For the past several months, we have been working to surround ourselves with the right professionals to help direct and guide us. We have chosen private, domestic infant adoption and here's the reality — the part that has made me question for months when the "right" time would be to share — we have no idea when that will actually be. We don't know who our child will be, or the expectant family, carrying this precious soul. We don't know in which state they live or when he/she will be born. We will be praying for a match; we could match with an expectant mother tomorrow who is due next week, or match with an expectant mother in 11 months from now. We just don't know. To keep today fun and this announcement light, I'll be short on the details — until a few months ago, this was all foreign to us. We learn a ton every single day and have a lot still to learn. We are trying to navigate the adoption process while simultaneously navigating the first-time-parent process. We have been working on a nursery and working to stock up on essentials – something that's a little more difficult when you not only are clueless on gender, but clueless on the season of birth. We are trying to get our ducks in a row because the reality is, when we do "match" with an expectant family, we may have three months or three days (or less) to prepare. We could be able to drive or we may have to fly. We will have to prepare to be out of state for two weeks or longer. Again, we just don't know. What we do know is that for Dave and I, our greatest blessings in this life have all come from circumstances that contradicted what we thought our plans were. It's how we ended up together and it's how my career path totally changed. And as much as I like to prepare, this is just another instance when we have to try to trust Him and His timing.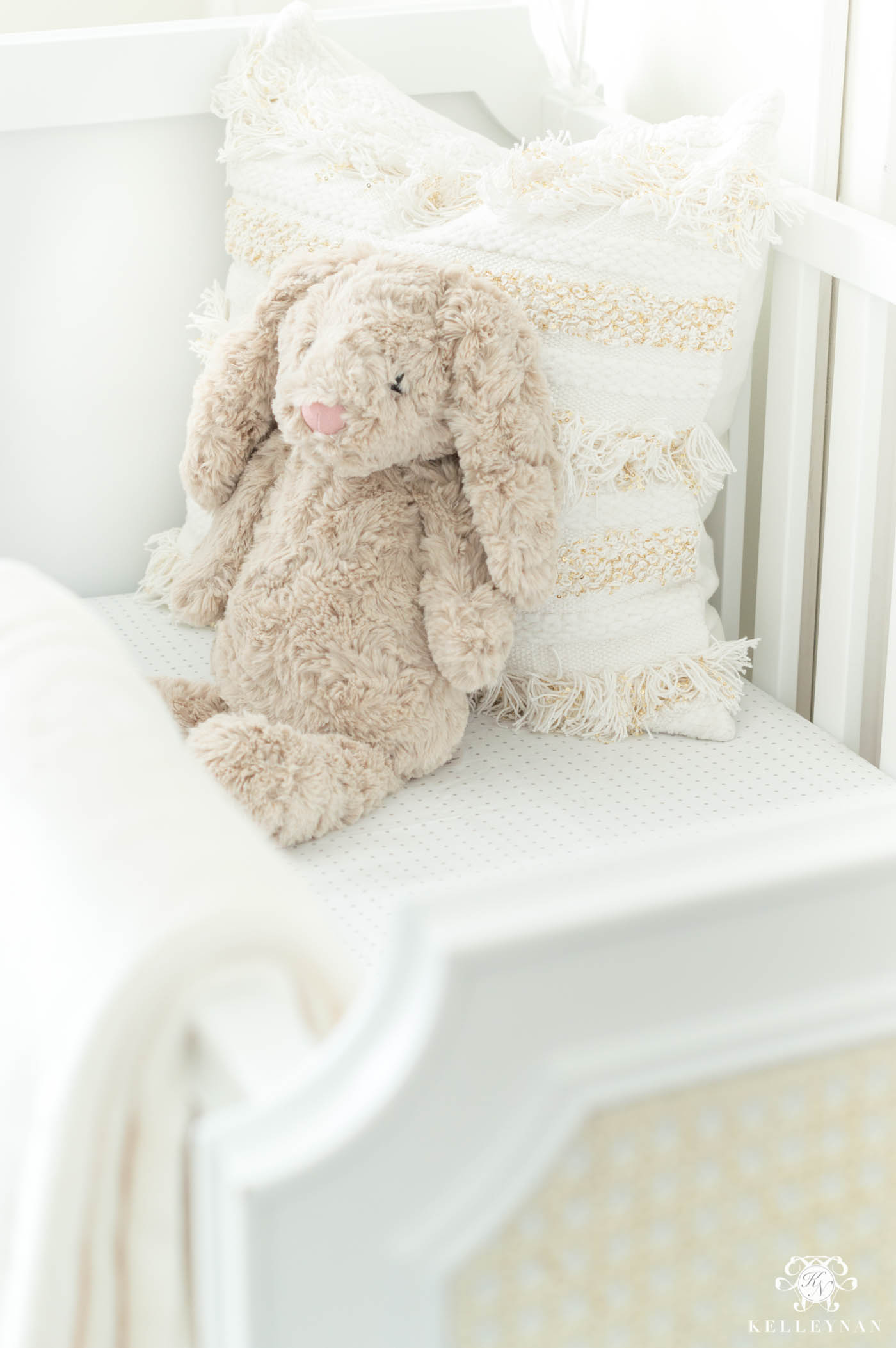 So, if you have thought I've been a little quiet over the past several months, now you know why 😉 I'm still struggling in my inbox and completing everything that needs to be done. I absolutely have fun posts on the way but as we walk this journey, not knowing what to expect or where it will lead, I appreciate your grace and understanding. If you've adopted, I would love to hear about it! Have questions? I'll be putting together some of the most asked questions to share with all of you which will include more details. Thank you for visiting today and for celebrating this alongside our family. Subscribe to emails below if you want to stay in the loop and updated along the way!
I'm a first-time mom and of course, and stoked about all the fun stuff (hello, nursery!) and will be sharing plans on that soon. But, here are some of the sources (contains affiliate links) from today's post.
Cane Convertible Crib // Throw // Stuffed Bunny // Crib Sheets // Sherpa Bear Rocker // Pillow // Shepskin- Costco (SIMILAR)
---
Scroll & Tap to Shop the Post

---