Christmas is the perfect time to start new traditions and I'm always looking to invent new ways to celebrate and enjoy the season. This year, Dave and I are stoked to start a new holiday practice. While it is perfect for couples, the whole family can get in on the action. Instead of a typical advent calendar, I created a box to hold 12 favorite/fun/new traditions/"gifts" to each other. Starting on December 14, each morning we will pull an envelope with a fun holiday activity to look forward to that night.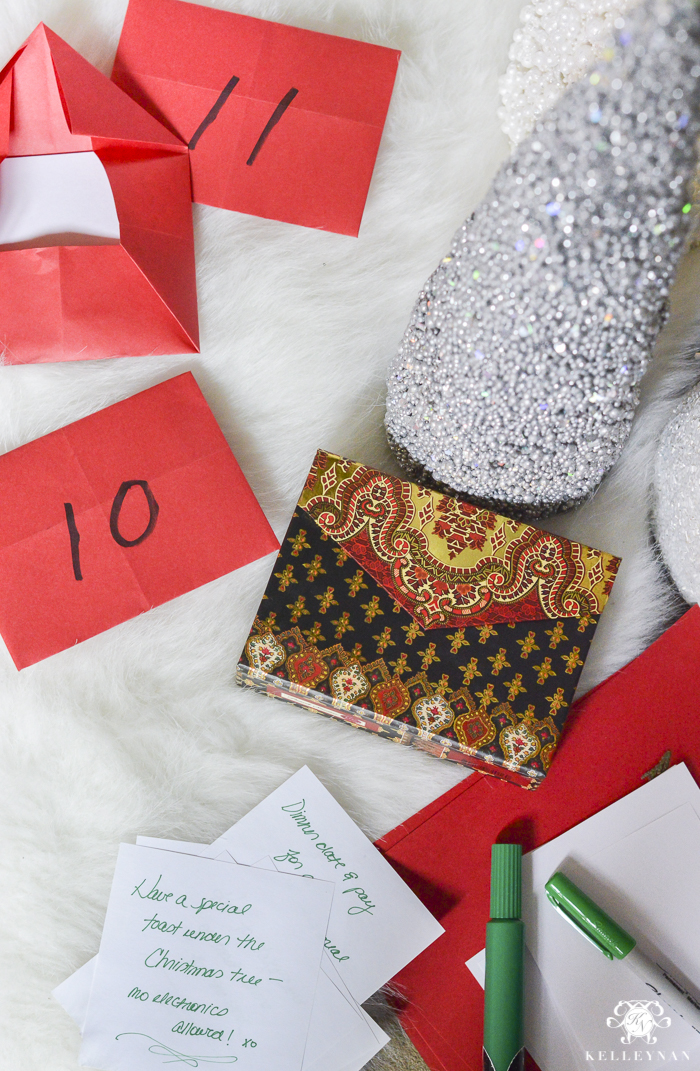 Without sharing with the other, we each wrote fun traditions/activities/gifts on six pieces of paper. We mixed all the slips together and then placed them in 12 envelopes, labeled 1 through 12. Starting on the 14th, each day will hold a new surprise. I have no clue yet what Dave came up with but mine ranged from (Dave, if you are reading, stop now!) putting on pajamas and riding around to see lights, to taking on some of his chores for the week and date nights focused on acts of goodwill. They can be whatever is most special to your partner/family.
I hoard note card boxes long after the note cards are gone, and pulled a red and gold one from my stash. (You can also use a small, cute basket or something around the house. Tie a bow on it/label it for some festivity.)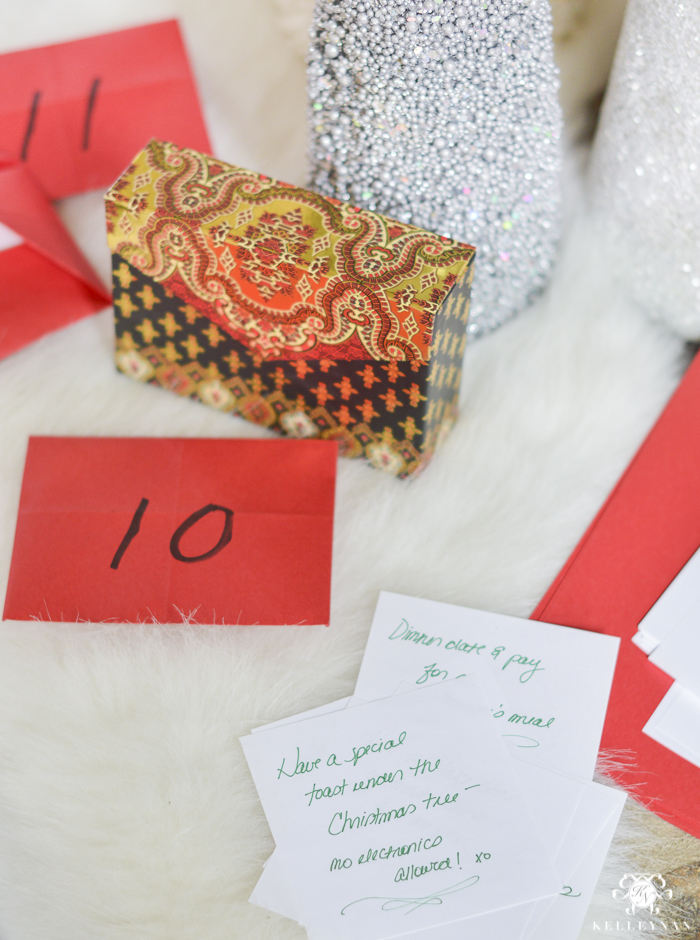 I didn't have any envelopes on hand so I whipped up 12 origami makeshift envelopes. The result is cute but basic; you can get as creative as you like.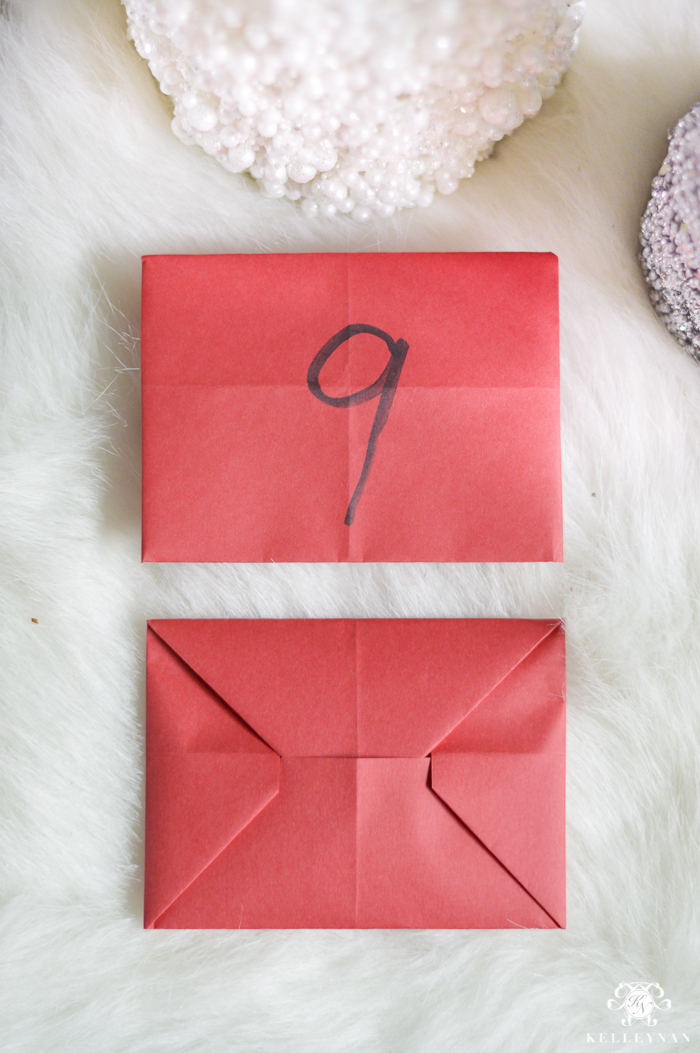 If you don't want to commit to 12 straight days, you can start on December 1 and allocate "box opening days"; but, committing to one thing for 12 days is definitely easier than going for 25 days in a full advent calendar. And, you don't have to spend a dime.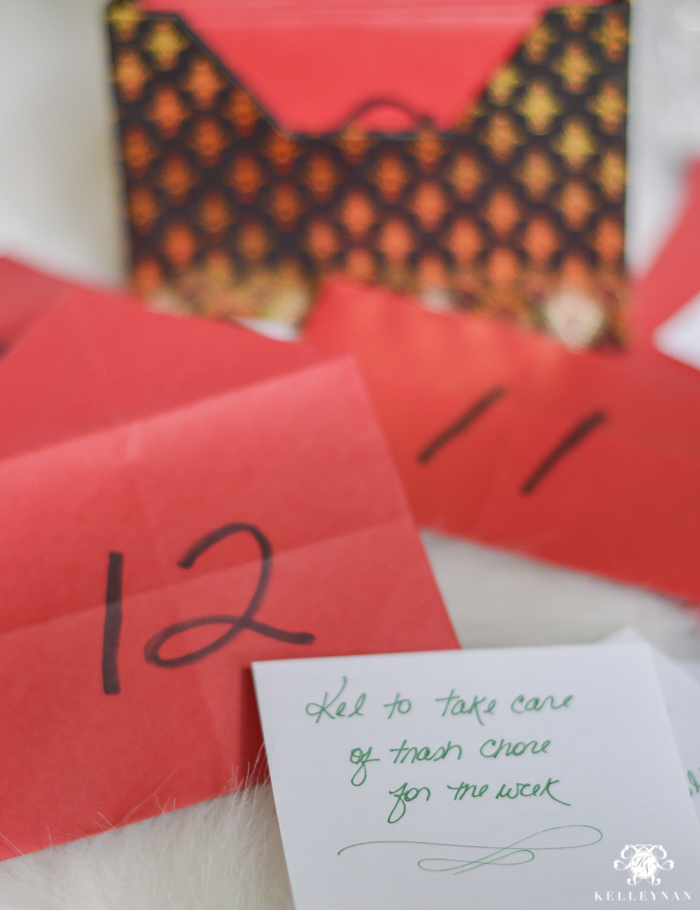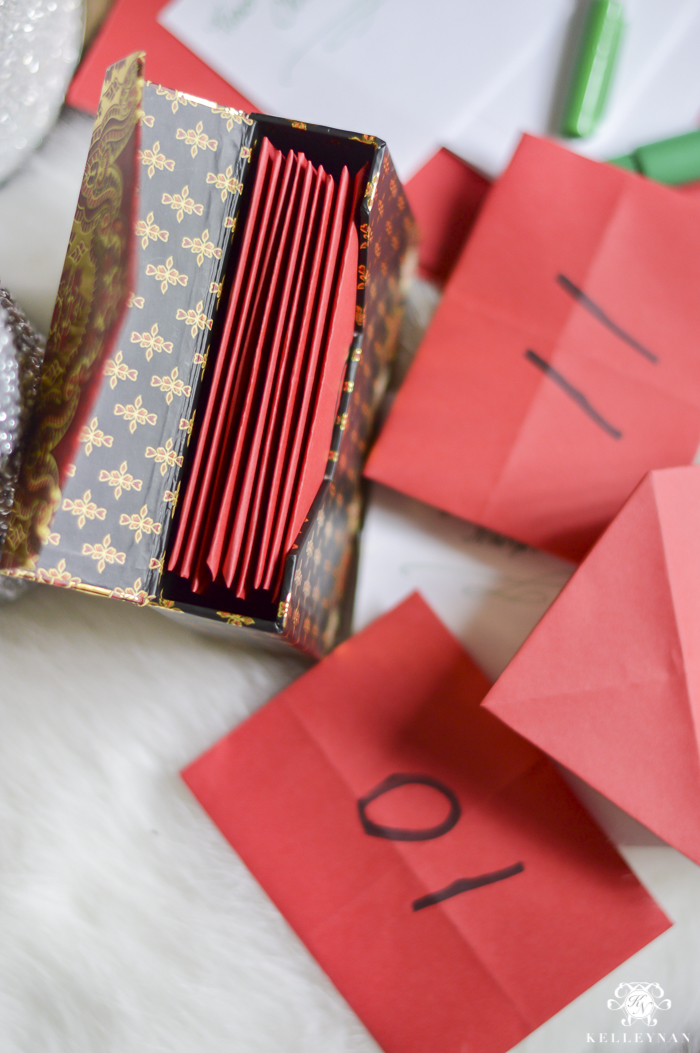 This is super easy to pull together so if you are reading this at midnight on December 13th, you still have time to pull together your own 12 Days of Christmas- Box of Traditions.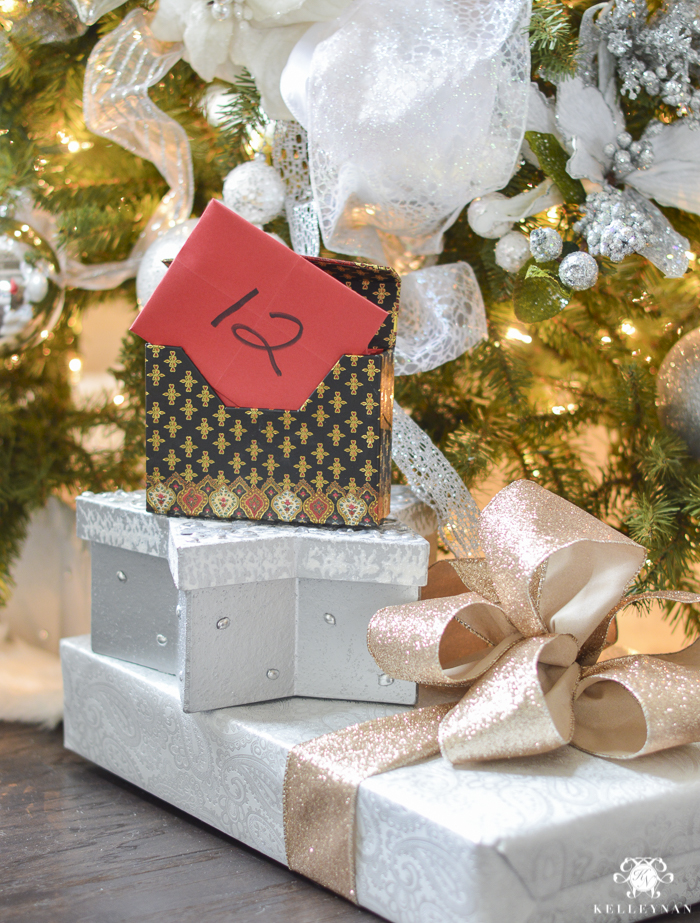 If you are still waiting to start enjoying the Christmas season, one envelope can bring a bit of Christmas to your home every day for the next two weeks. If you start this as a tradition, let me know about it! I welcome you to send photos and some of the fun you have included in your box.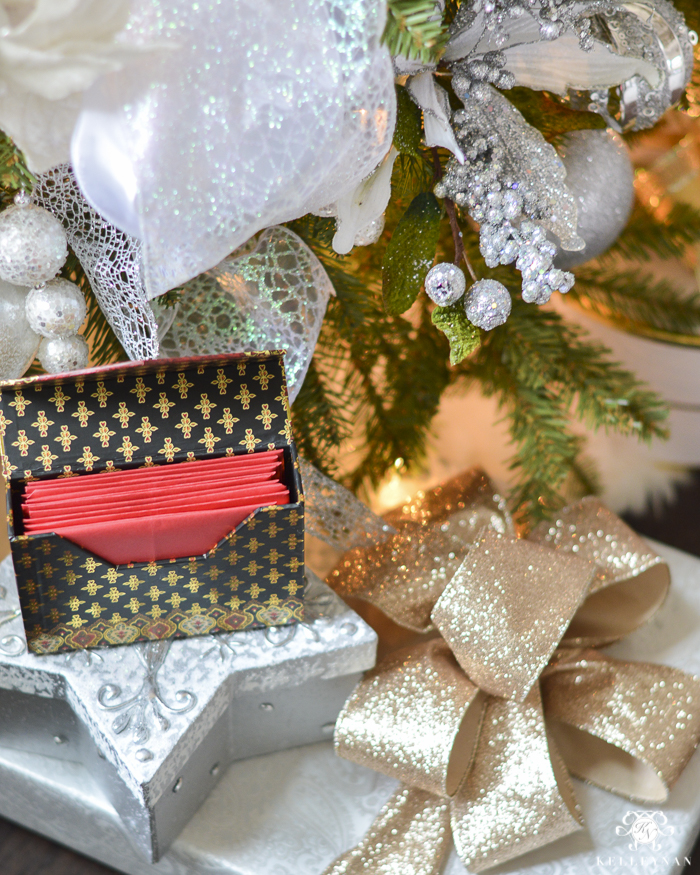 Wishing you and your family a very merry Christmas, a fantastic holiday season, and special moments you will remember always.