E-Designs are an affordable and convenient way to design, decorate, and style your space without being limited to the costs and demographic restraints of a full-service interior design team. Whether you need assistance with an overall vision or prefer a detailed project execution and space plan, basic options are offered and customized depending on your needs.
So, how does it work? Since each project is unique, the process may differ from client to client. Below is an example of a typical project outline.
We will communicate via email to discuss the following:

Personal style, what you want out of your space, and other details to ensure your space is designed to your personality and needs
Degree of renovation/project you are hoping to implement (accents, furniture, fixtures, paint, flooring, etc.)
Preferences and non-negotiables (ex: you know for certain that you want your bed to look out a window, or your television mounted over the fireplace, etc.)
Budget

You will send a variety of information before the design can begin, including:

Photos of your space (specific angles will be discussed)
Room dimensions along with sizes of other architectural elements/furniture 
Photos/dimension of any items/furniture/electronics/etc. you want to be incorporated (if applicable)
Any inspiration photos you may have collected

Once the design process begins, I may have questions in regards to additional dimensions which I will email/call you for clarification.
I will send you the initial design board for review and we can make any revisions at that time. You will typically receive a completed design packet within two weeks after I receive room dimension, photos, and specifications. Your full E-Design will include. Specifics of what will be included in your final design packet will be discussed prior to initiating the project.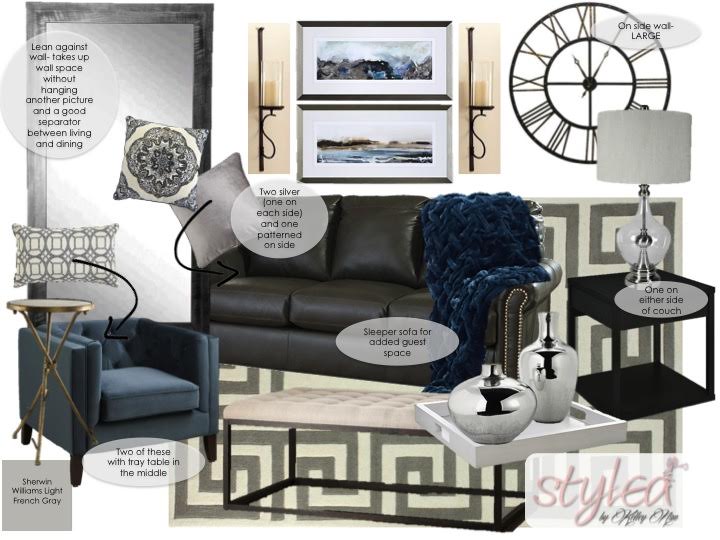 "Moving to a new place in a new city, I had to start nearly from scratch. While I had a few pieces of furniture, I was at a complete loss on how to pull it all together. Kelley not only showed me the way, but upgraded my entire space. Even from a different state, Kelley was able to get a great sense of what I liked, and helped me create a comfortable, mature home that I love coming back to every day!"
For more information, please submit a contact inquiry in the form below. I look forward to hearing from you!
Error: Contact form not found.