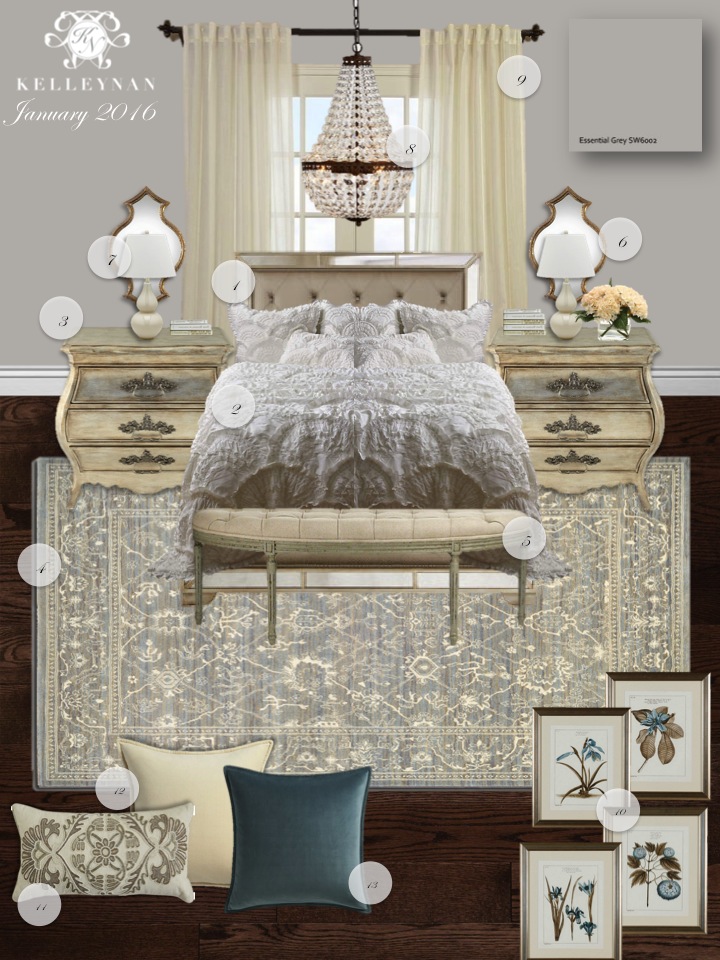 This year, KELLEYNAN.com will be hosting an "Open House", a series in which I will share a complimentary new virtual room each month, complete with sources. To commence the Open House, the first reveal is a sophisticated, glam bedroom, a style that I personally adore and hope to infuse more of in my own home. You can shop the entire look or maybe just glean a little inspiration through some of the individual room elements. Live links are listed below the design.
*Note: All products are available at the time of creating this design. As retailer inventory changes, I cannot promise that all links will remain current and active.
Thank you for stopping by January's Open House! Stay tuned for a new style and a new room, coming in February. If you have specific styles/rooms you would like to see, let me know in the comment section below.