Happy Super Bowl Sunday! While most years I watch for the commercials (1. I am more of a college football fan (SEC!), and 2. I'm not used to our team making it to the big game), this is a big year for my husband us! It will only be my husband and I watching tonight (although our menu may appear otherwise) so I am really going to work on being "one of the guys". In the last playoff game, I started getting into character. But, when I said a play was "sick" he said, "people don't say that anymore… now, you say 'stupid'." Umm, I still don't really get the logic behind that but I'll try to brush up on my terminology before tonight. 😉
I secured everything in a 7a.m. grocery store run and yes, it may be a little overboard for two but I'm looking forward to getting to have Super Bowls snacks the entire week. Here's what's on the  menu: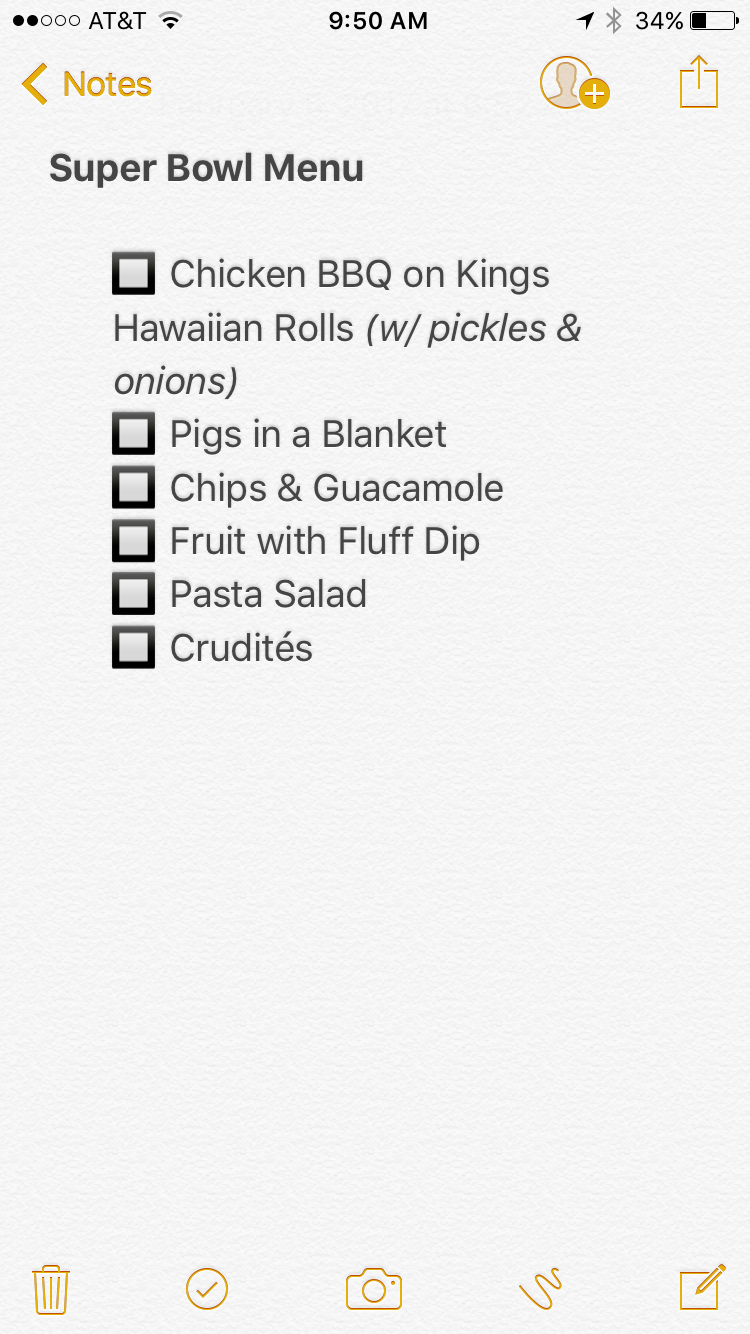 Ok, so back to the actual point of this post. I NEED YOUR HELP! I am considering a different kind of face-off and battle, today. I am committing to another room makeover this spring (if you missed my last One Room Challenge, you can find my Home Office Reveal from this past fall HERE). I have been planning to make over another guest bedroom but am now wondering if I should work on my master instead. Here's the deal. We have three guest bedrooms. There's the downstairs guest bedroom (Nan's room) (HERE) – it will eventually get a face lift, too.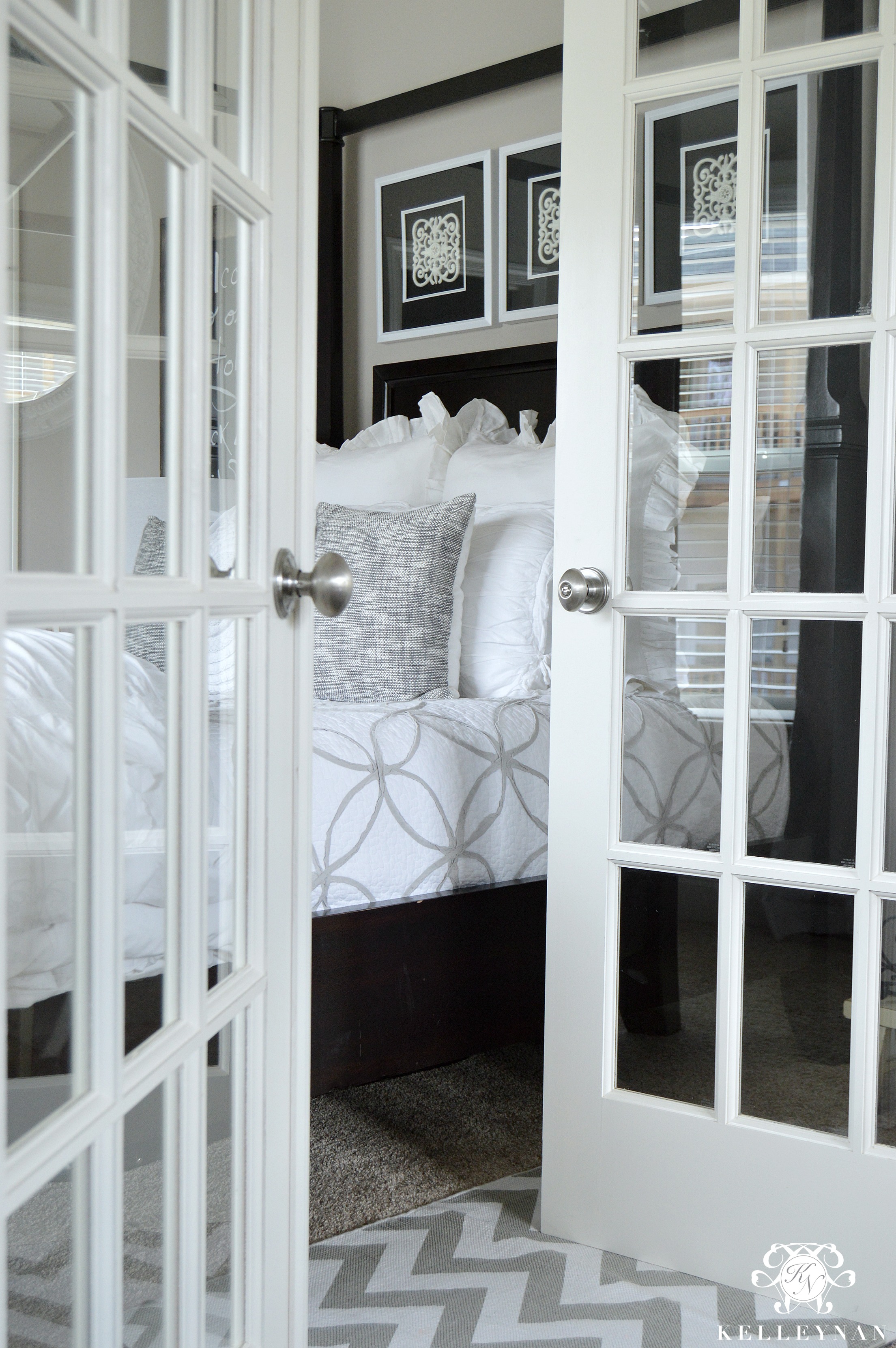 And, there's the white room (HERE).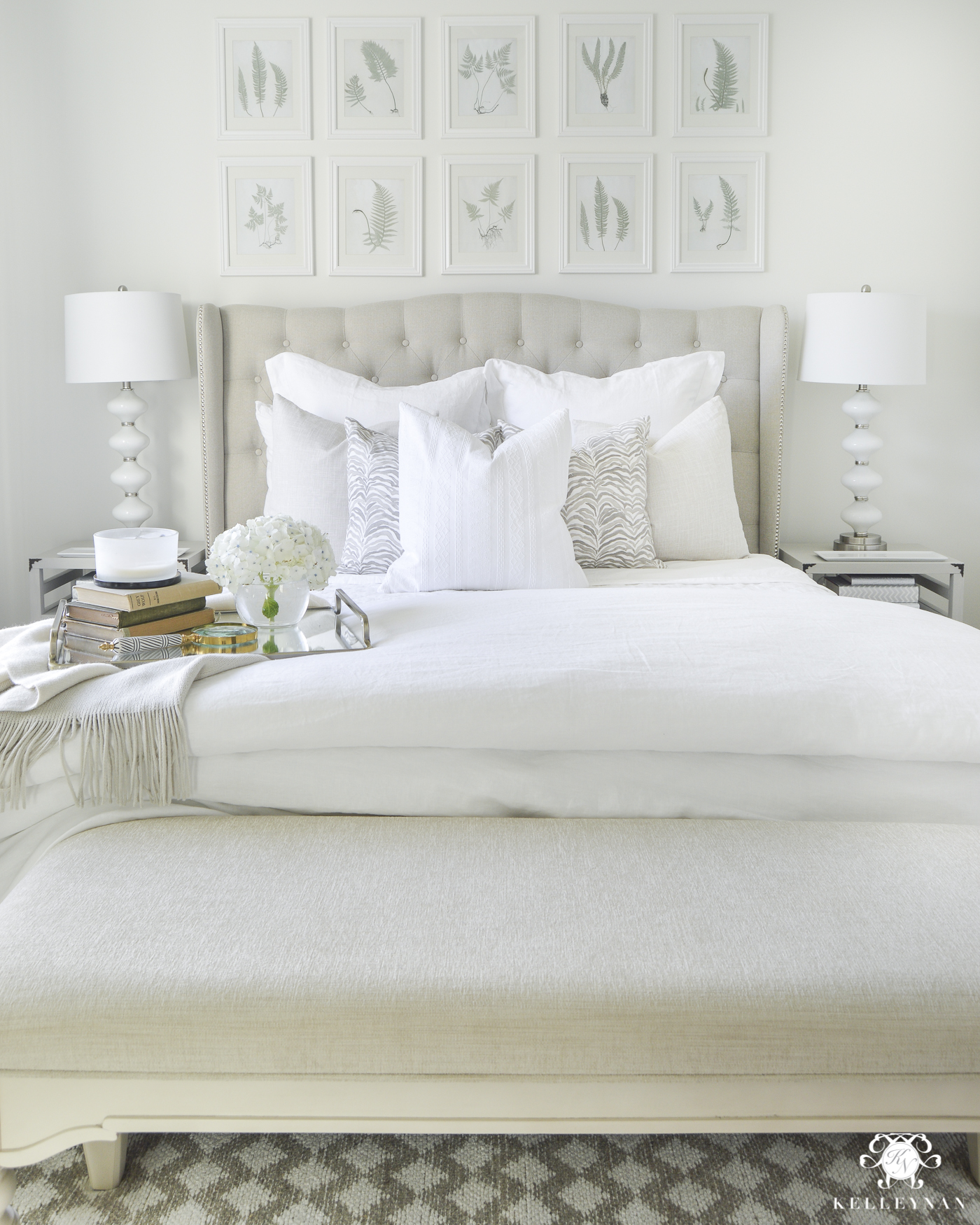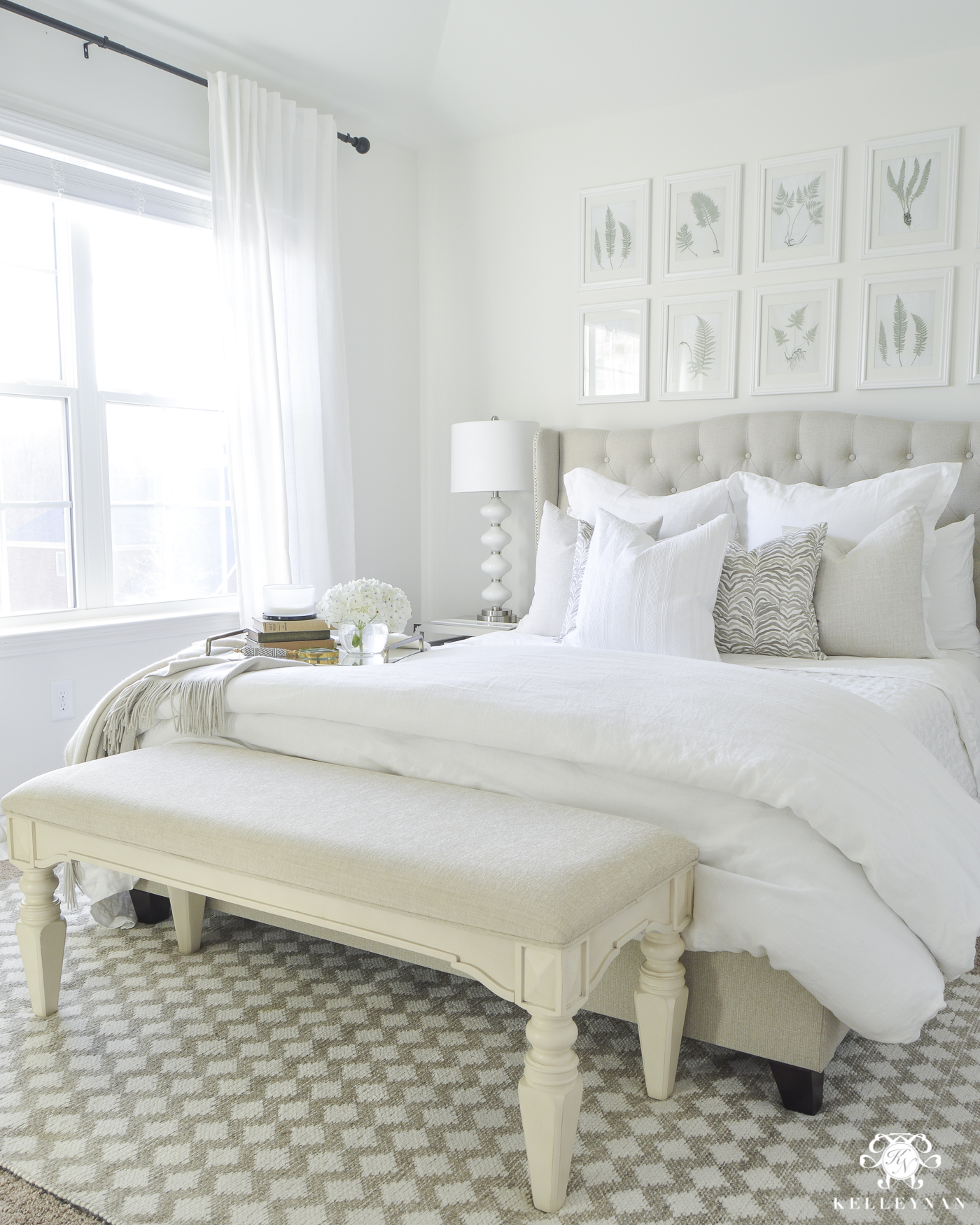 The white room is actually connected to another room via Jack and Jill bathroom, which I don't show. It has the basics. And, decor leftovers. Basically just enough to sleep guests when needed.
The third and final guest bedroom would see a complete overhaul. A drastic before and after. And, I am/was pretty excited about it. But, here's my conflict. My master bedroom is big. I don't show much of it because I never completed it. And, a lot of what is in there, I want to change. (Dave doesn't know this part yet haha). I love a lot of what is in there so most furniture would stay. It would likely be more expensive and, it wouldn't be as drastic of a before and after. But, it would finally be done.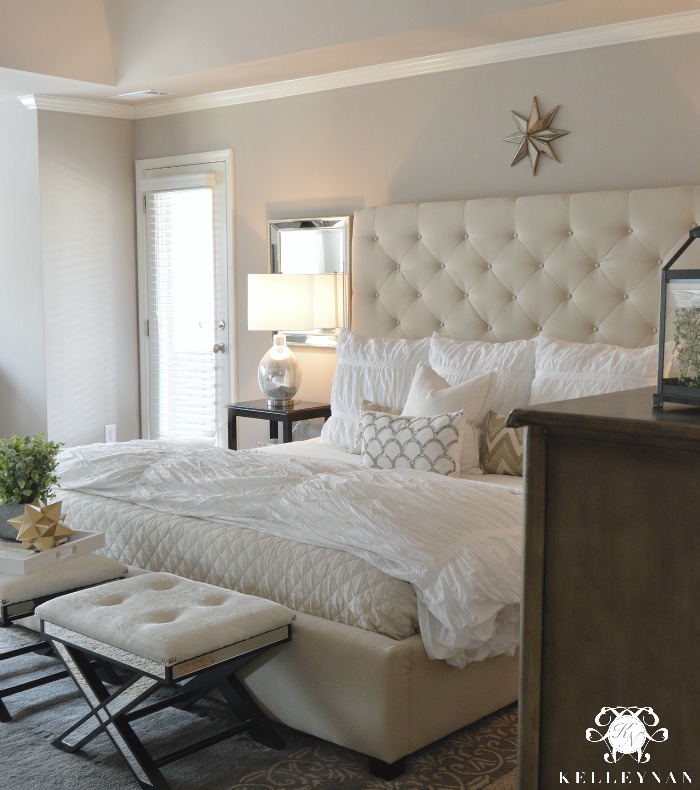 So… please help! What would you rather see? 1. A guest bedroom, completely transformed with more drastic before and after (I despise that room right now); or, 2. My master bedroom, more of a mini transformation but finally finished (I don't hate that room, I'm just not happy with it). I'll announce the final verdict in a few weeks. you can use the below link to weigh in.
There's only one question- your vote is so appreciated!
Thank you for your thoughts; whichever one we (yes "we" because I feel like you guys are just as apart of this 😉 ) go with, I can't wait to share the entire process.
*post contains affiliate links*