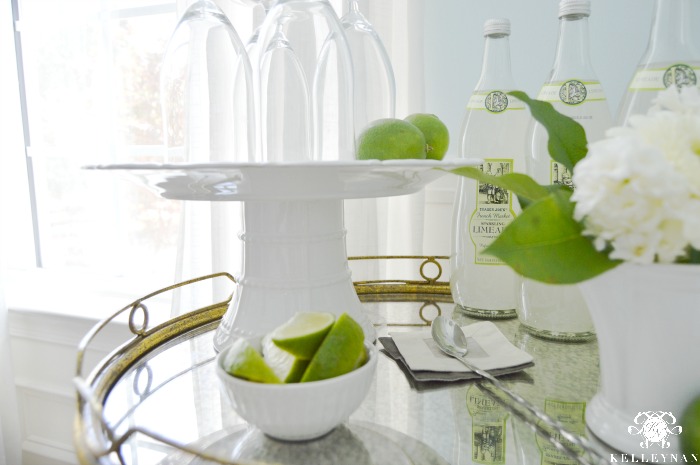 My mother taught me at an early age that you can never have too many dishes, bowls, or platters. Because of her influence (and the goodies she brings with her each time she visits), keeping a well stocked arsenal of hostess and display pieces is an important part of our home. When it comes to pitchers and stands, my mom and I are a horrible influence on each other- convincing the other that they must have a certain piece because "it is too good of a deal… too unique… too perfect and nothing else in the history has ever been more perfect" well- you get the point 😉 She is quite the hostess which is something I have always admired about her. Treasure hunting together for fun entertaining pieces has become one of my most special and treasured times together.
When I was moving into my new home, my mother first told me I "had to have" a beverage cart. Then, while we were out shopping, she spotted this gold tray table; I agreed it was perfect, and it has since become a staple in our home, but I never quite moved beyond the desire to have a beverage cart. Something I could move around easily – something I could wheel outdoors to the patio. I love using this little table to create beverage stations in the dining room (you can catch my hot cocoa bar from this winter HERE), but for both storage (and lets be honest, "fun" time for me), I have decided that I am long overdue for that beverage cart my mother so strongly believed I needed. (Can you ever really have too many "stations"?) Before I move onto the bar cart roundup of some of my favorites (I will need your help!), I wanted to share my most recent summer beverage station on my tray table.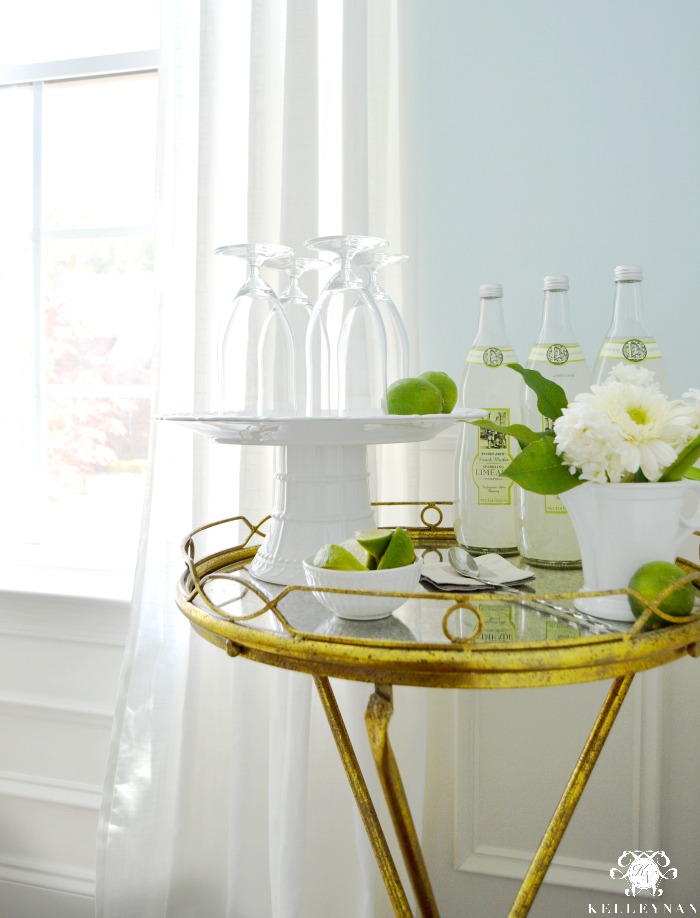 They key to any display is to use items at varying heights – boxes and cake stands work perfectly. World Market and Trader Joe's have such cute beverage bottles. Added bonus- they are perfect to use as a kitchen accessory. (Yes, I know they are yummy, too 😉 )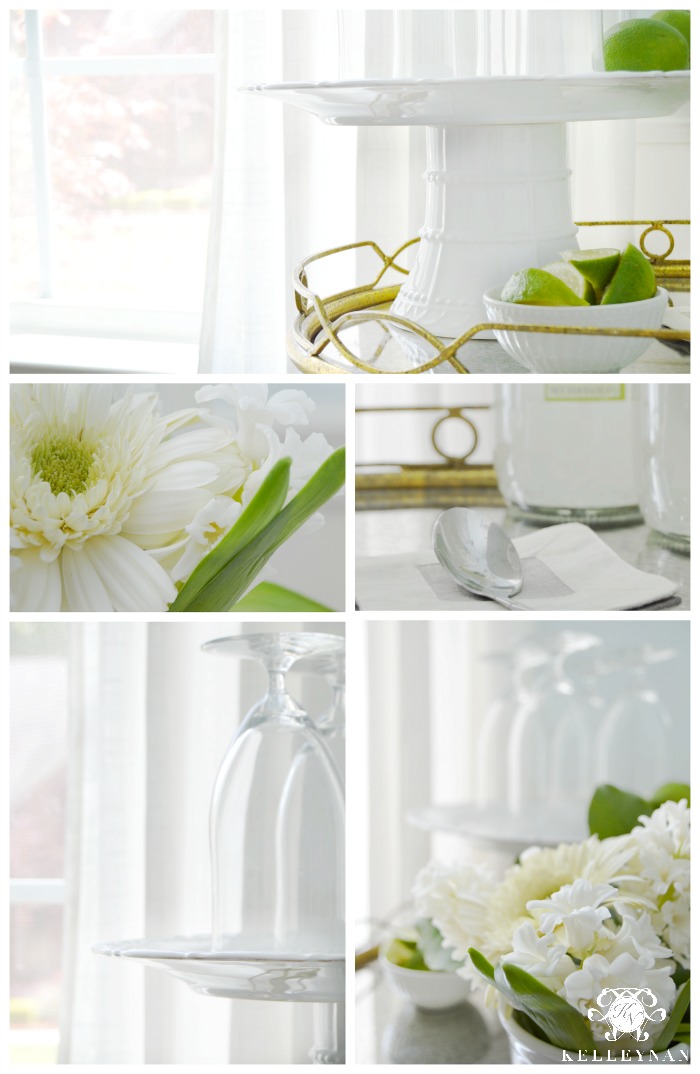 I know you have probably heard this before, but items styled in groups of odd numbers tend to be most visually appealing. The same applies with this little trio of limeade 😉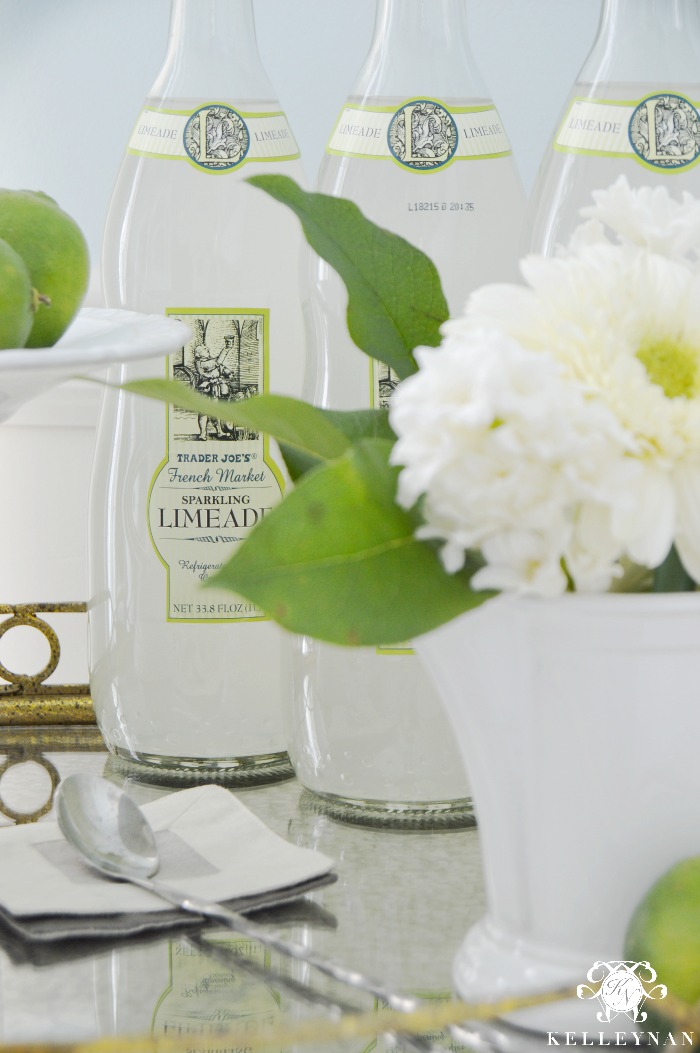 GET THE LOOK

So, this is the part where I would love for you to weigh in. I have rounded up some of my favorite bar carts; several of these come in multiple colors, but I love the brass and gold finish. Everyone who stopped by to give their input when I was deciding on breakfast room chairs was such a huge help; I wanted to get your feedback again. If you too have the "bar cart itch", you can click directly on the cart within the image below to be taken to the source for details.
GET THE LOOK

*You can help me out by casting your vote HERE.*
I will keep you updated as I make the decision on which one I choose!
*Note: Post contains affiliate links and sources throughout the post. Where product is no longer available, a similar substitute has been listed.