I've said it before but I'll say it again- think outside the box when it comes to floral receptacles. If it has an opening, you can put flowers in it. Nothing is off limits. You've got your standard vase, then jugs, urns, pitchers, tea cups, jars, pots, and bowls – I'll even share a few other favorite out-of-the-box ideas at the bottom of the post. But first, I'm sharing floral arrangement ideas using lanterns – one of my favorite ways to step up that flower game just a tad. If you have watched my Insta-stories recently, you know I am going to have more than enough limelights to last me for a while.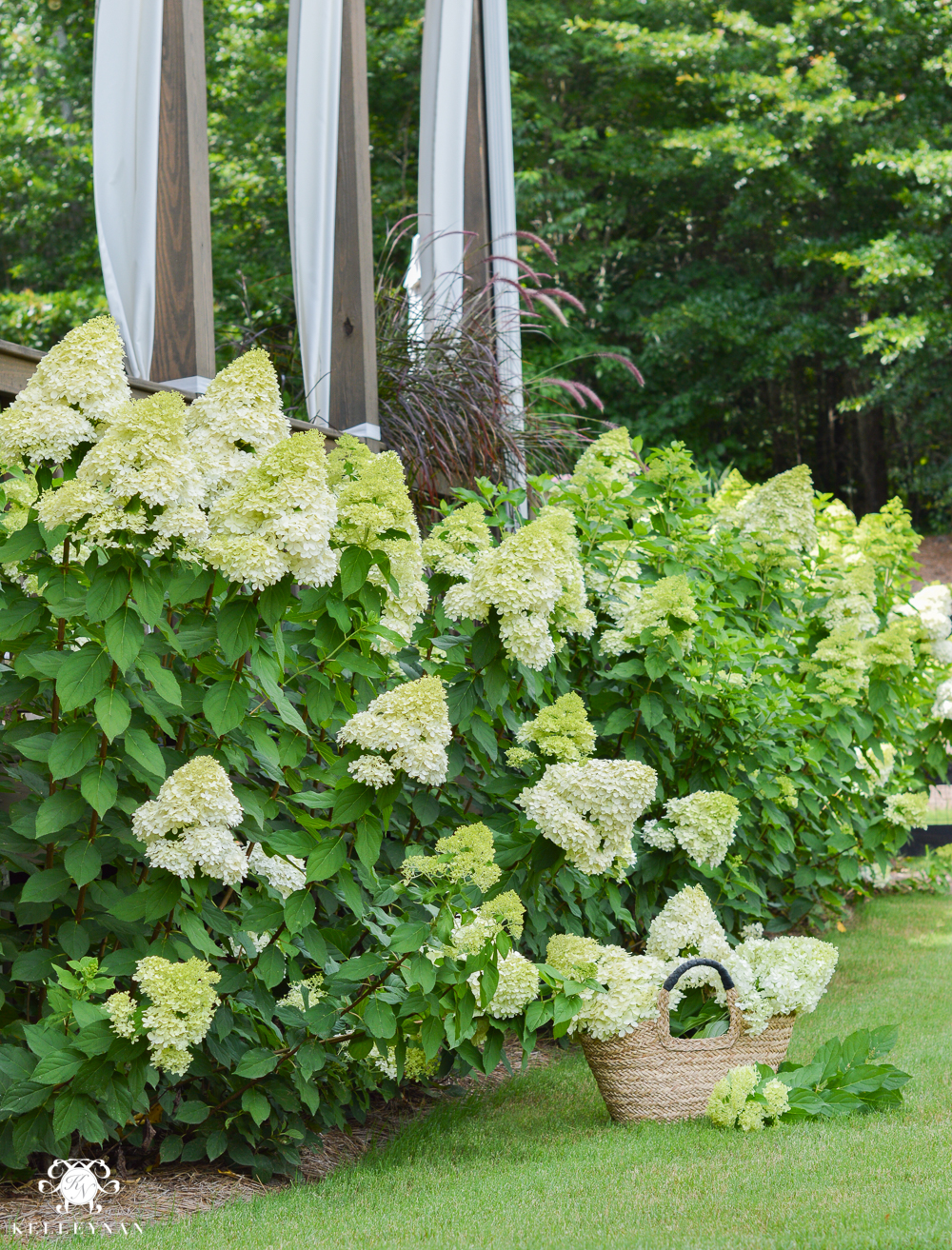 See? So, since I will be cycling through the same blooms, I will look to my receptacle to mix things up.
So… lanterns! You have open-top lanterns, open-side lanterns and lanterns that have glass doors. Depending on which you go with, you can adapt your own arrangement to the lantern you are using. I'll start with an easy one. Using a summery bamboo-style lantern, there was already a glass hurricane inside to hold a candle. I filled that sucker with water, placed it back inside, and arranged flowers as I would inside any vase.
*post may contain affiliate links*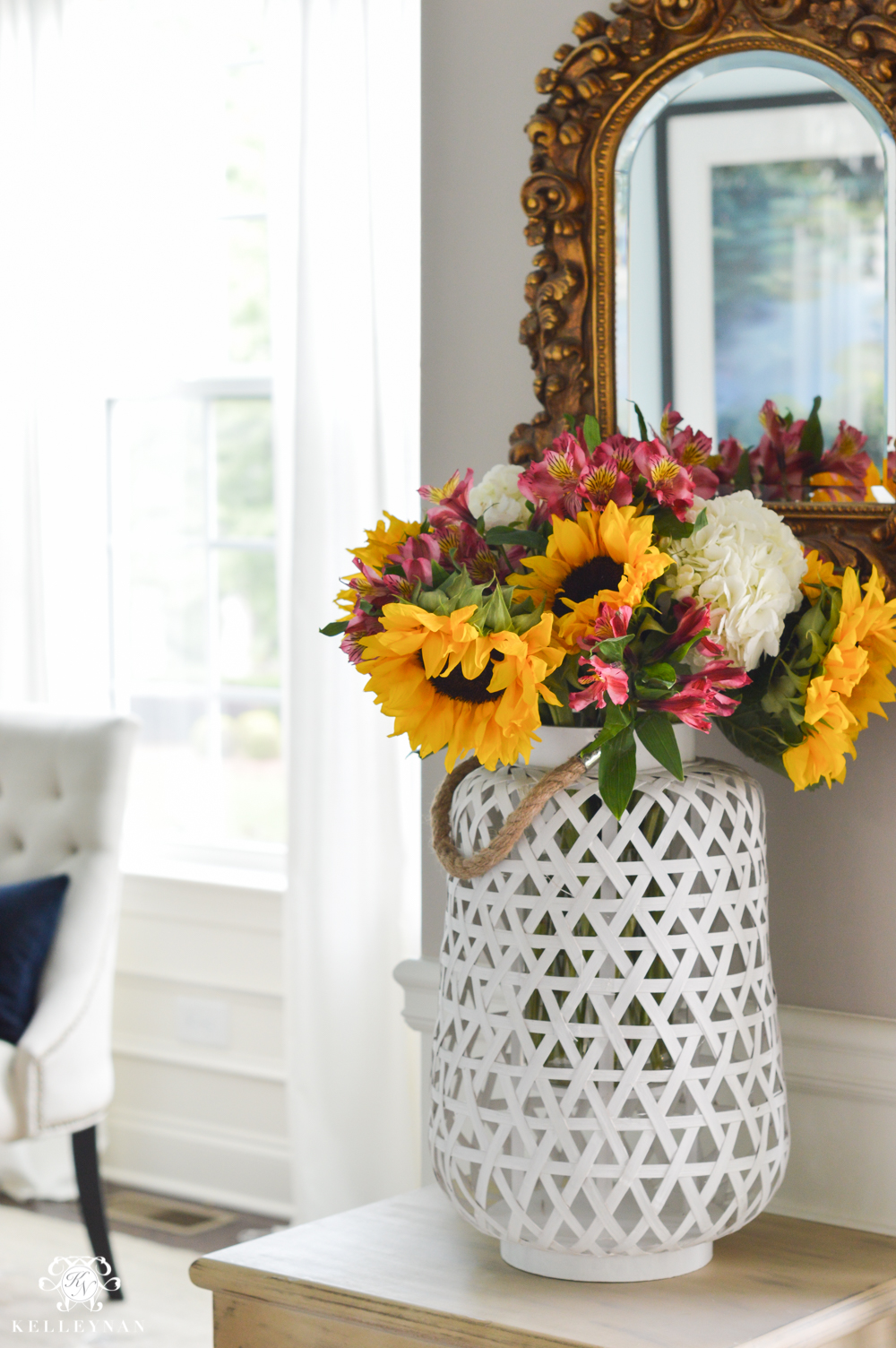 It's hard to make this one look bad but depending on the size, you may have to use a lot of flowers.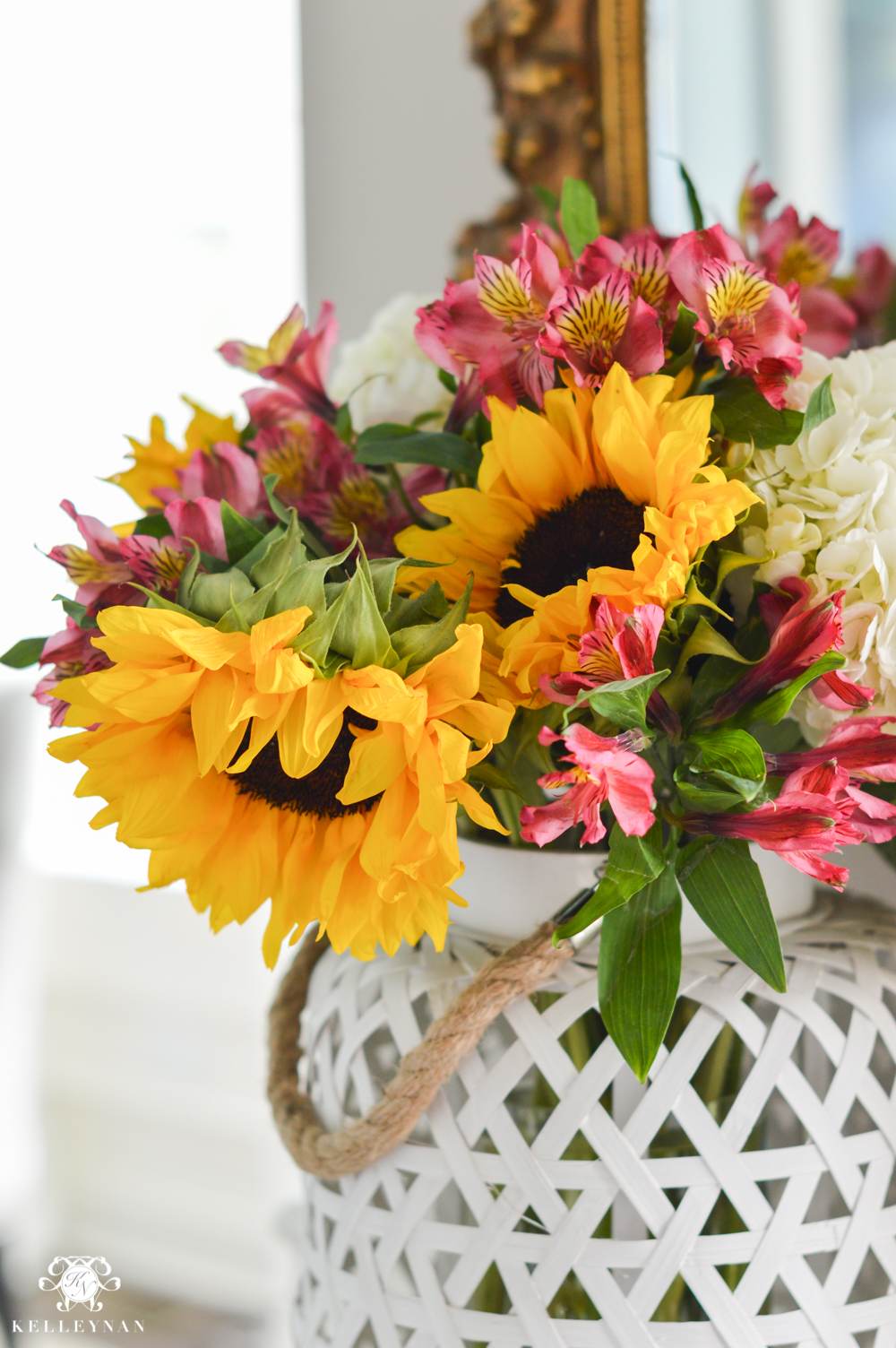 Scroll & Tap to Shop Open Lanterns

Next, I used a
small enclosed lantern
with cutouts along the top/sides. I filled a small highball glass with water (make sure what you use will fit through the door of the lantern) and then stuck small stems around the open areas.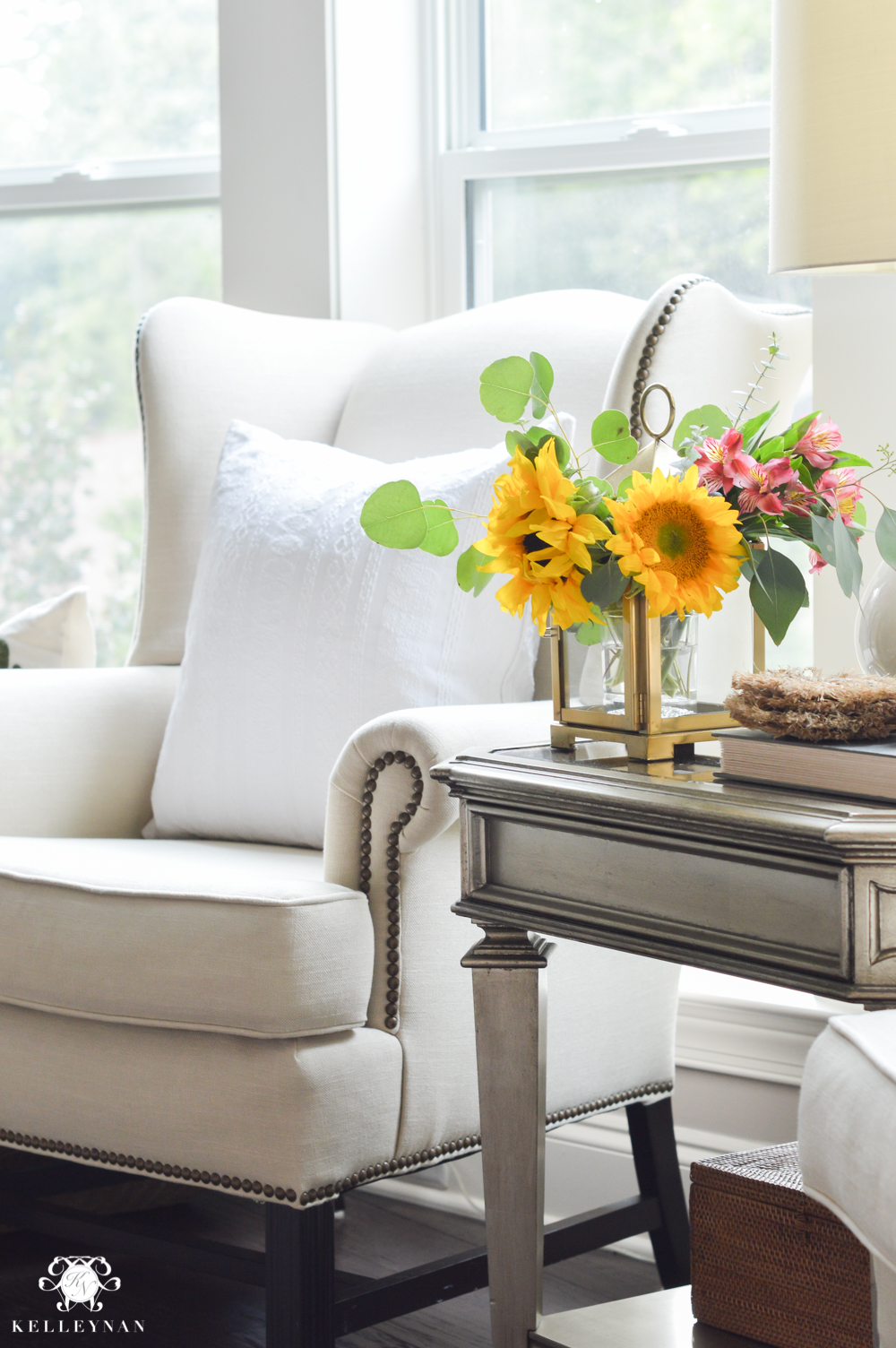 It can be uneven, constructed with little effort, and still look fabulous. The more whimsical, the better!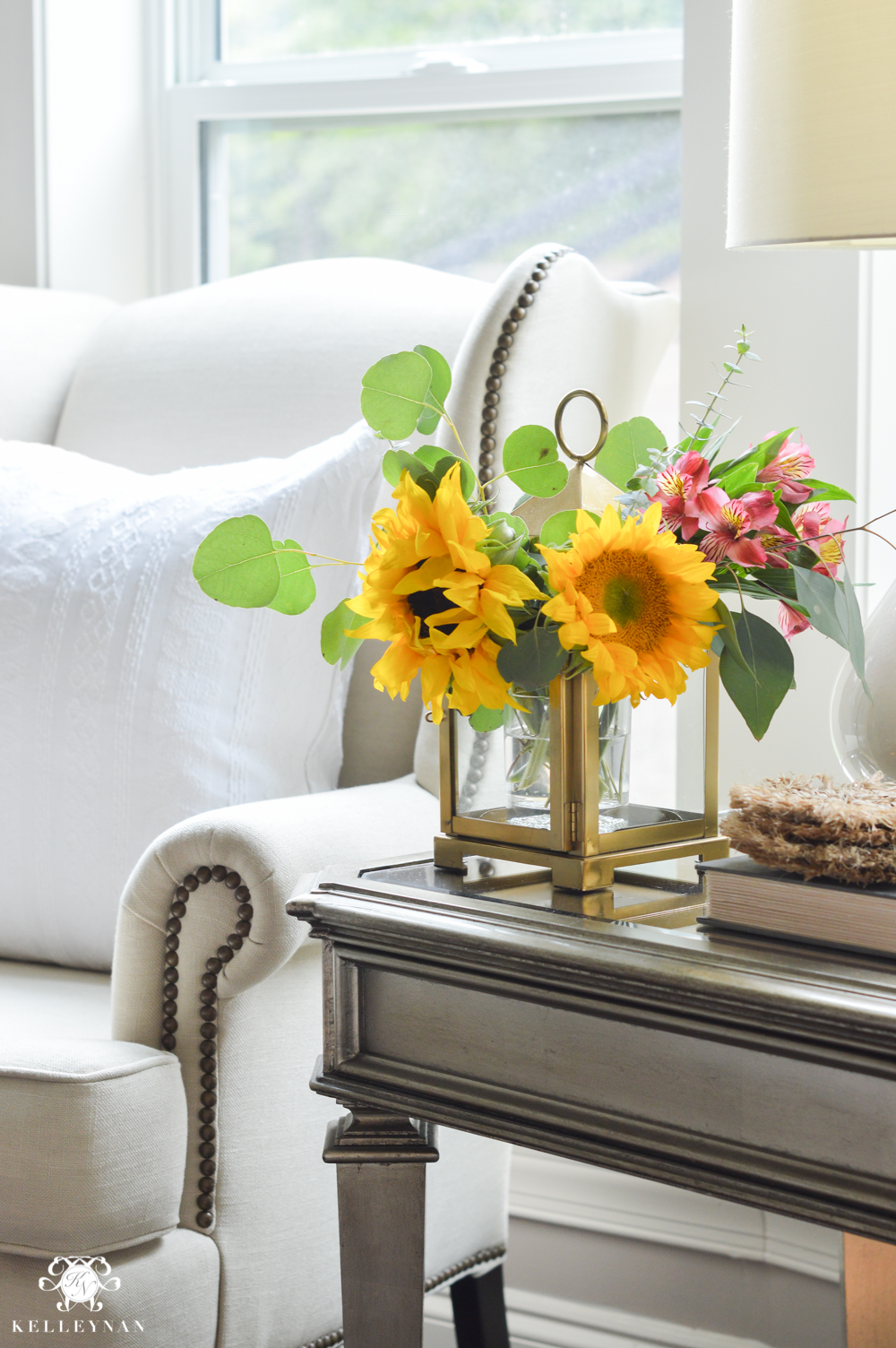 The is also an easy way to get by with using fewer flowers. Based on the bunches of flowers I split between arrangements, there are only about $2 worth of flowers in this small gold lantern.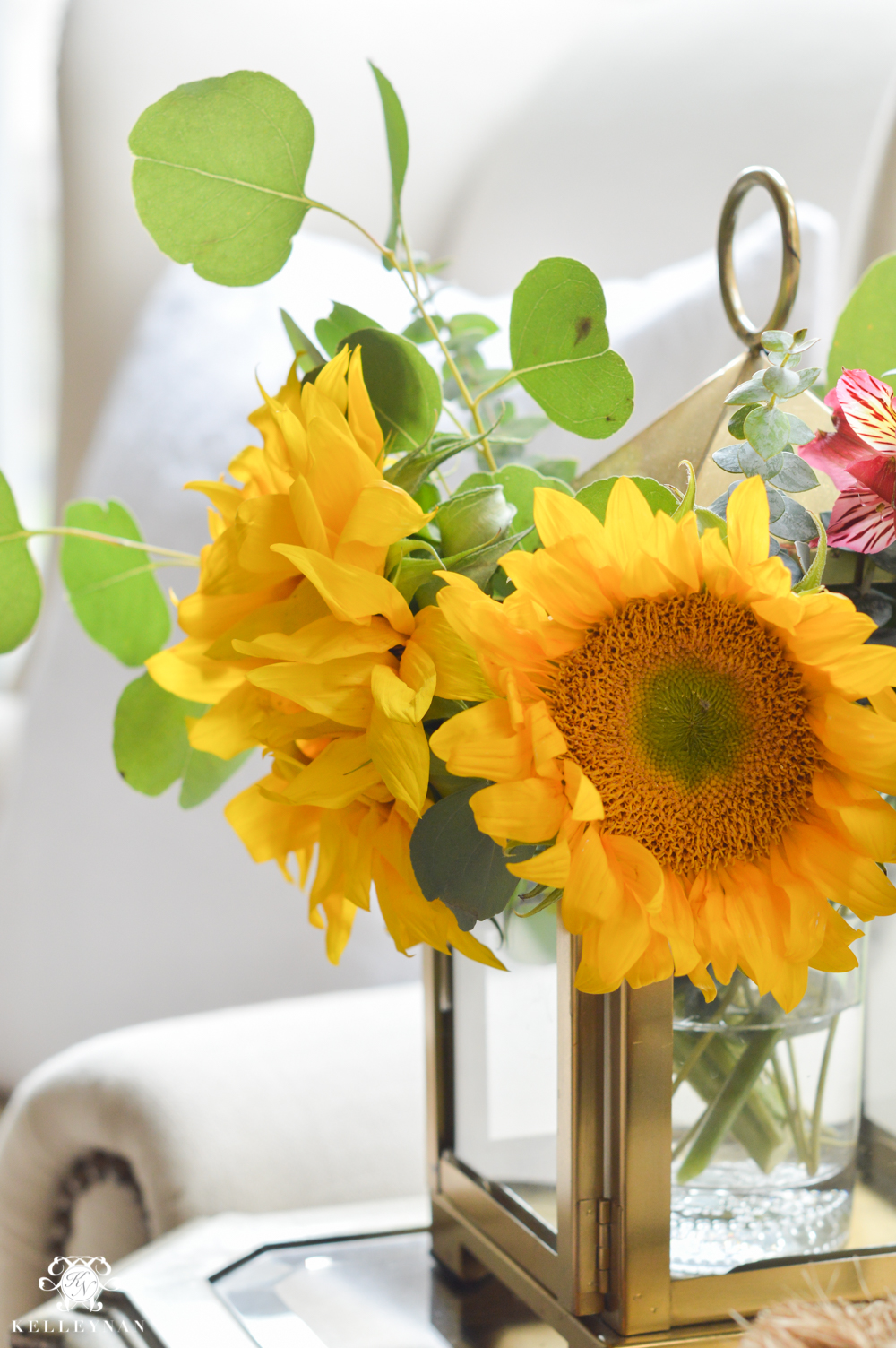 Scroll & Tap to Shop the Look

This open sided vase
has been one of my favorites to use in floral arrangements. Last summer, I used it with a little moss in the bottom, again, using a kitchen glass as the vase. I've also used it during the fall with leafy branches springing out and in the winter with holly and pinecones.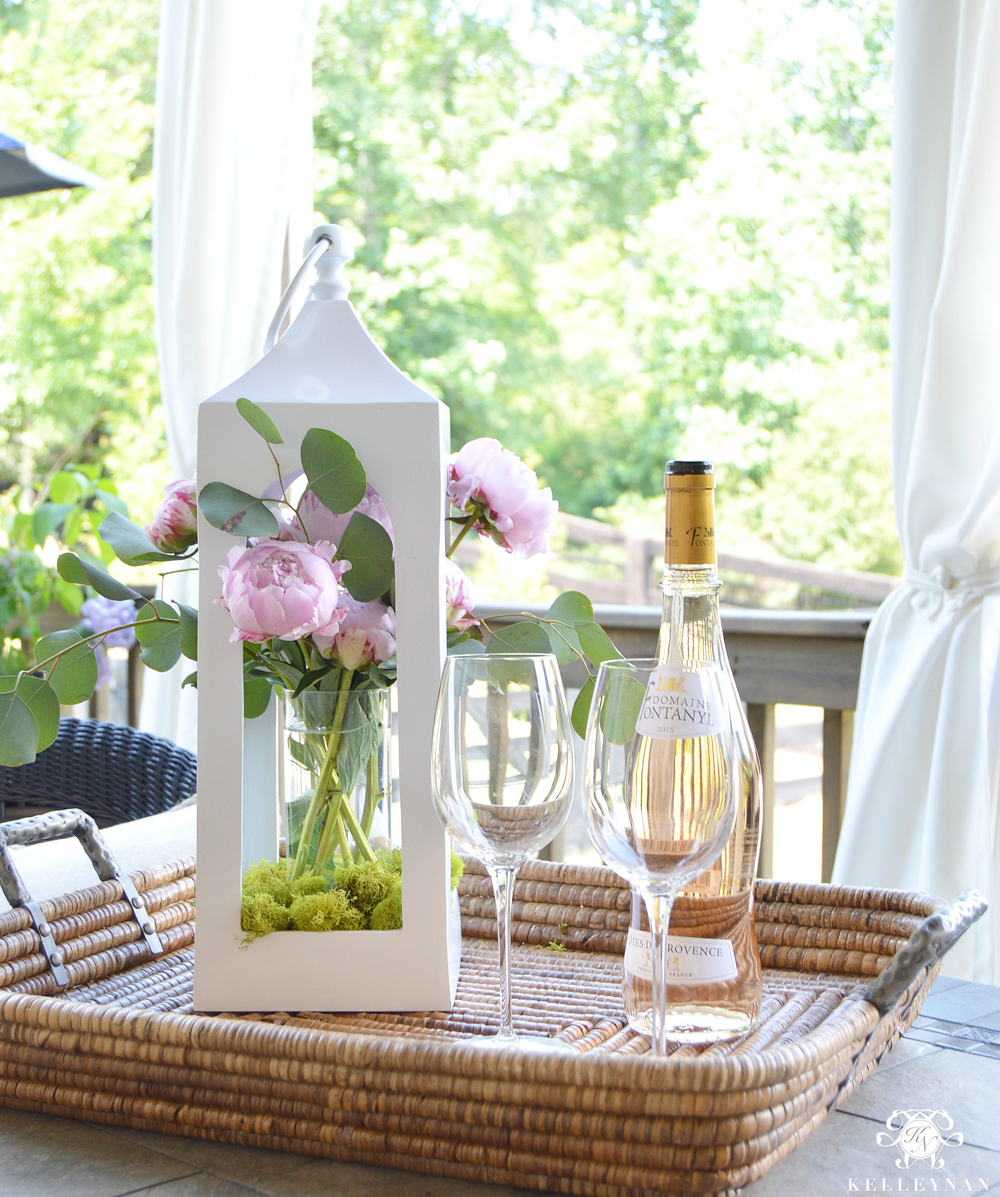 This was a simple arrangement using only a few springs of eucalyptus; even if you don't have flowers, head to your backyard with some snips and see what you come back with.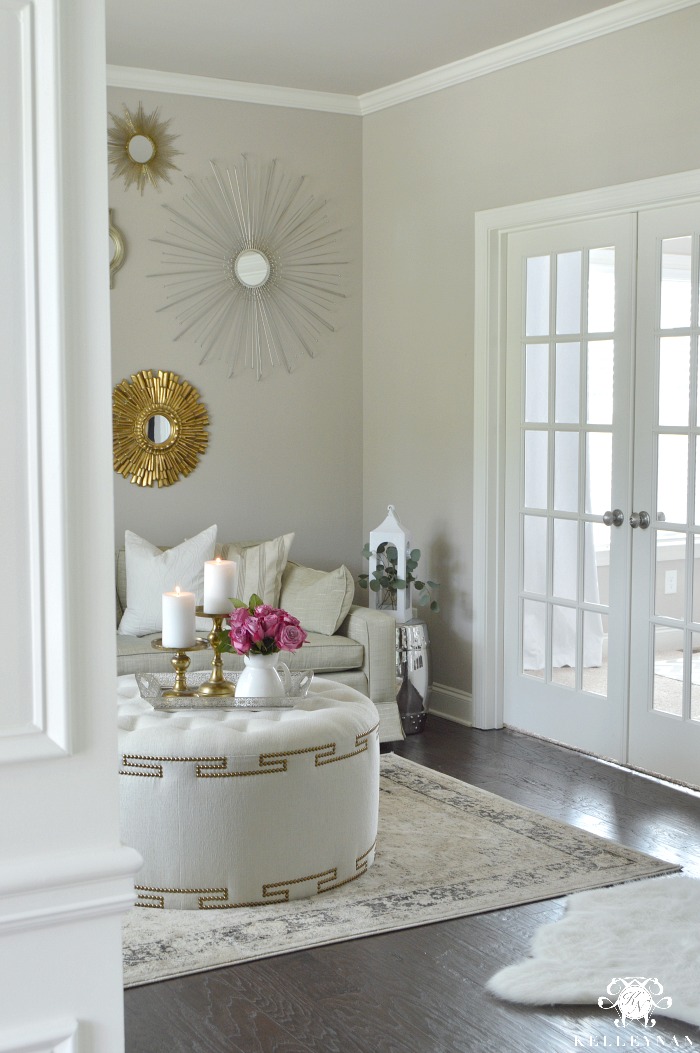 Tap to Shop the Caleb Lantern 

If you are inspired to use a lantern in your next floral arrangement, I would love to know! You can always email me photos of your projects at [email protected]
A few other ideas for floral arranging? What about in a basket?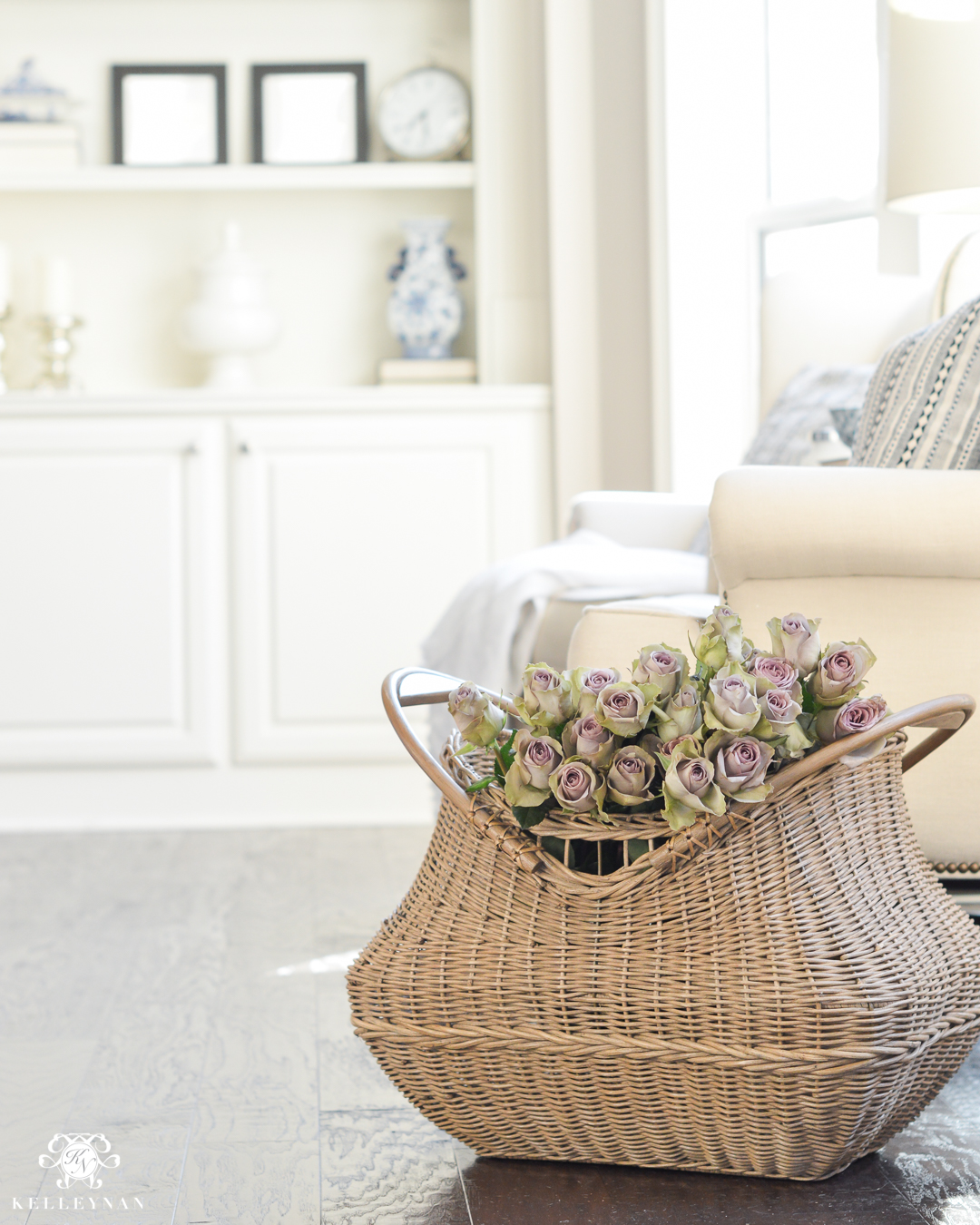 Tap to Shop the Basket

I wrote an entire separate post about using terrariums
HERE
.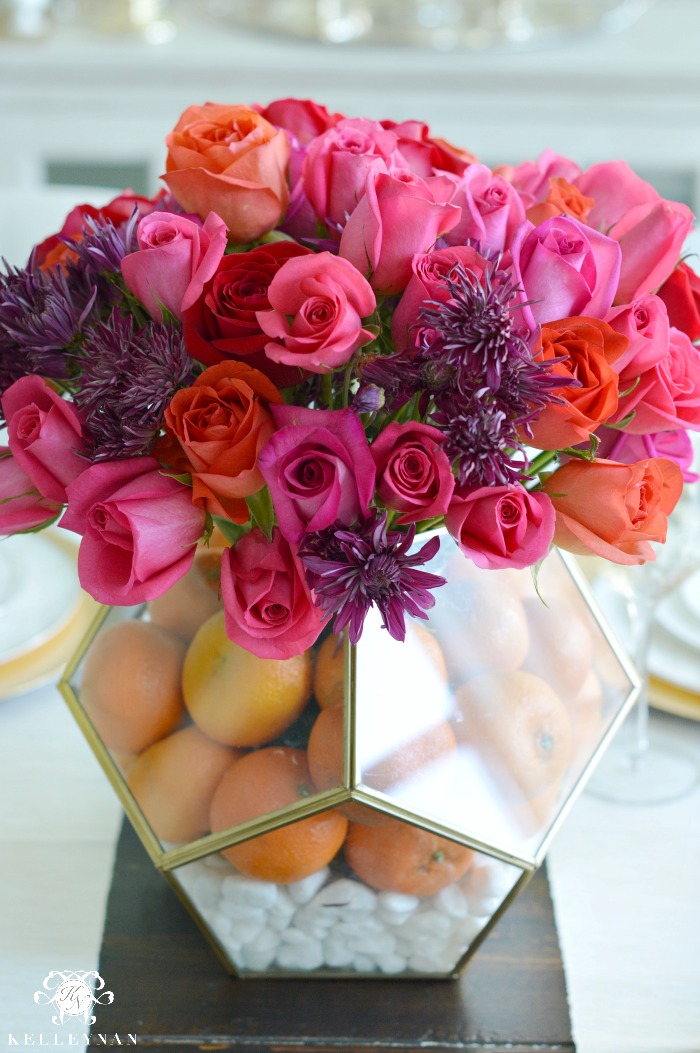 Tap to Shop the Terrarium

And my classic ice bucket has seen more than one arrangement in its day 😉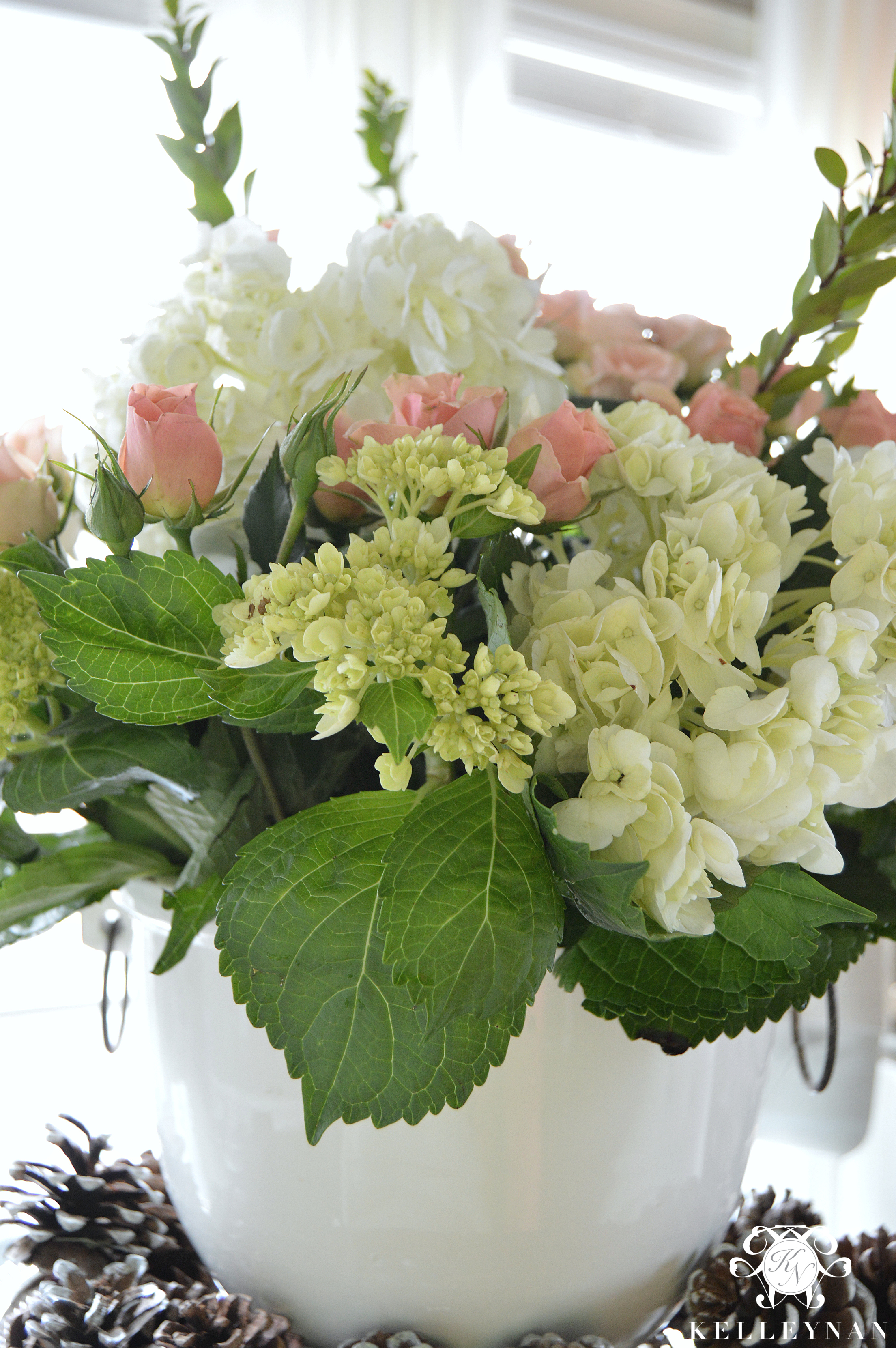 Tap to Shop the Ice Bucket

---
Lastly, the
Nordstrom Anniversary Sale
is going strong (and I continue to find new things every day I order to try out). The sale is still only available to cardholders, BUT, it will be going live to
everyone 
on Friday! The best part- while a LOT has sold out in the early access phase, they are working to restock before it goes live to the general public on Friday. You can still mark items as favs on your wishlist so you're ready to go at the end of this week! I'm still eyeing
this oversized plaid Free People tunic
, hoping it is re-stocked in black and white for football season 😉 (Go Dawgs!) My first big shipment is supposed to get here today so I hope to share more about that later this week. In the meantime, here are a 
few
of the things I have ordered; to see the full post, visit my honest guide 
HERE
.
SCROLL & TAP TO SHOP