You can pull off gifts at the last second for Christmas and there seems to never be a shortage of Easter Egg dye, but of all holidays, Valentine's Day can arguably be the most difficult to throw together last minute plans. Restaurants book up far in advance, flower costs spike, and deliveries have to be scheduled early. Today, I've joined a few friends to share Five Ways to Wine and Dine Your Valentine. If your plans aren't finalized yet, 1. get on it, sister! (or brother 😉 ), and 2. hopefully one of these will give you the inspiration you need to confidently plan your day. If you are joining from Summer of She Leave's a Little Sparkle, welcome! I can't think of a person more fitting to give pretty and special suggestions. I will send you on to the next blog at the bottom of the post.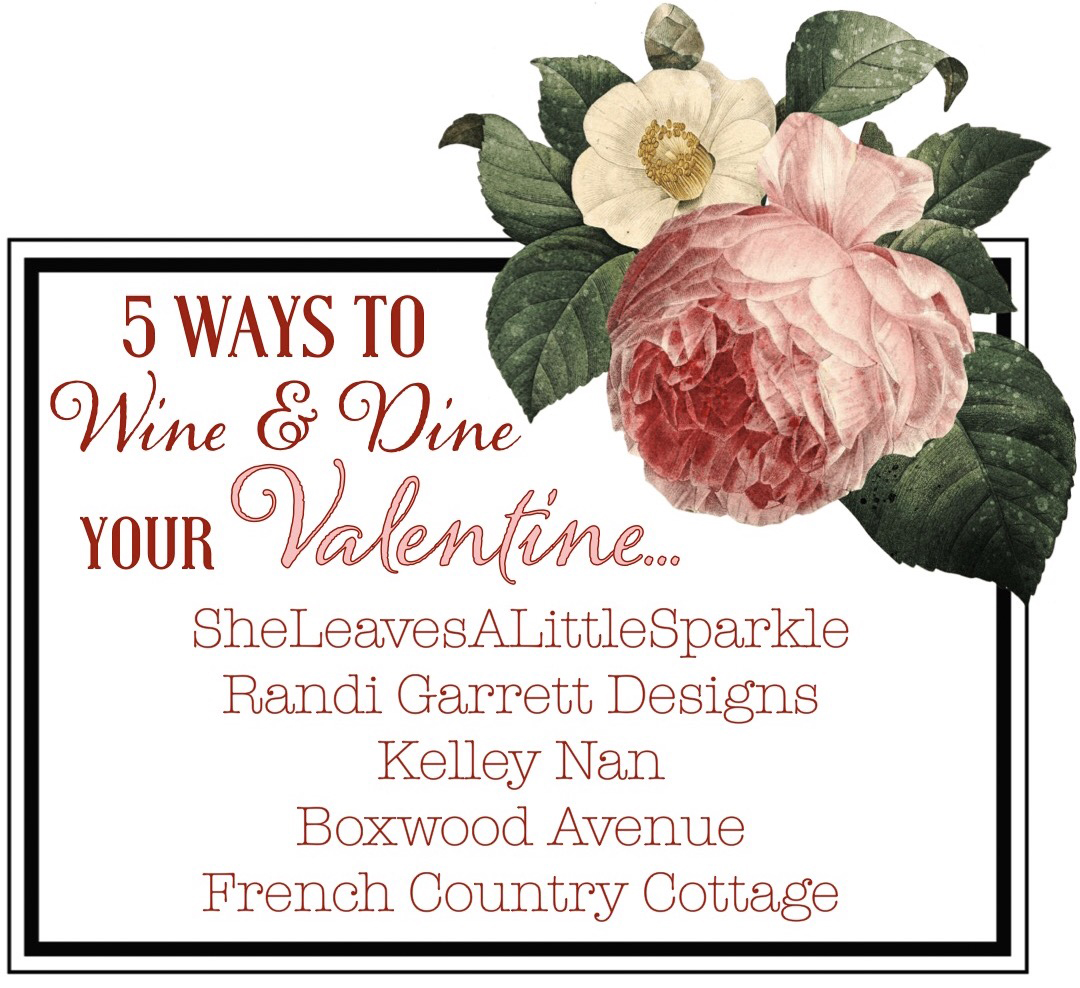 Last week, I shared an outdoor sweetheart table for Valentine's Day (HERE).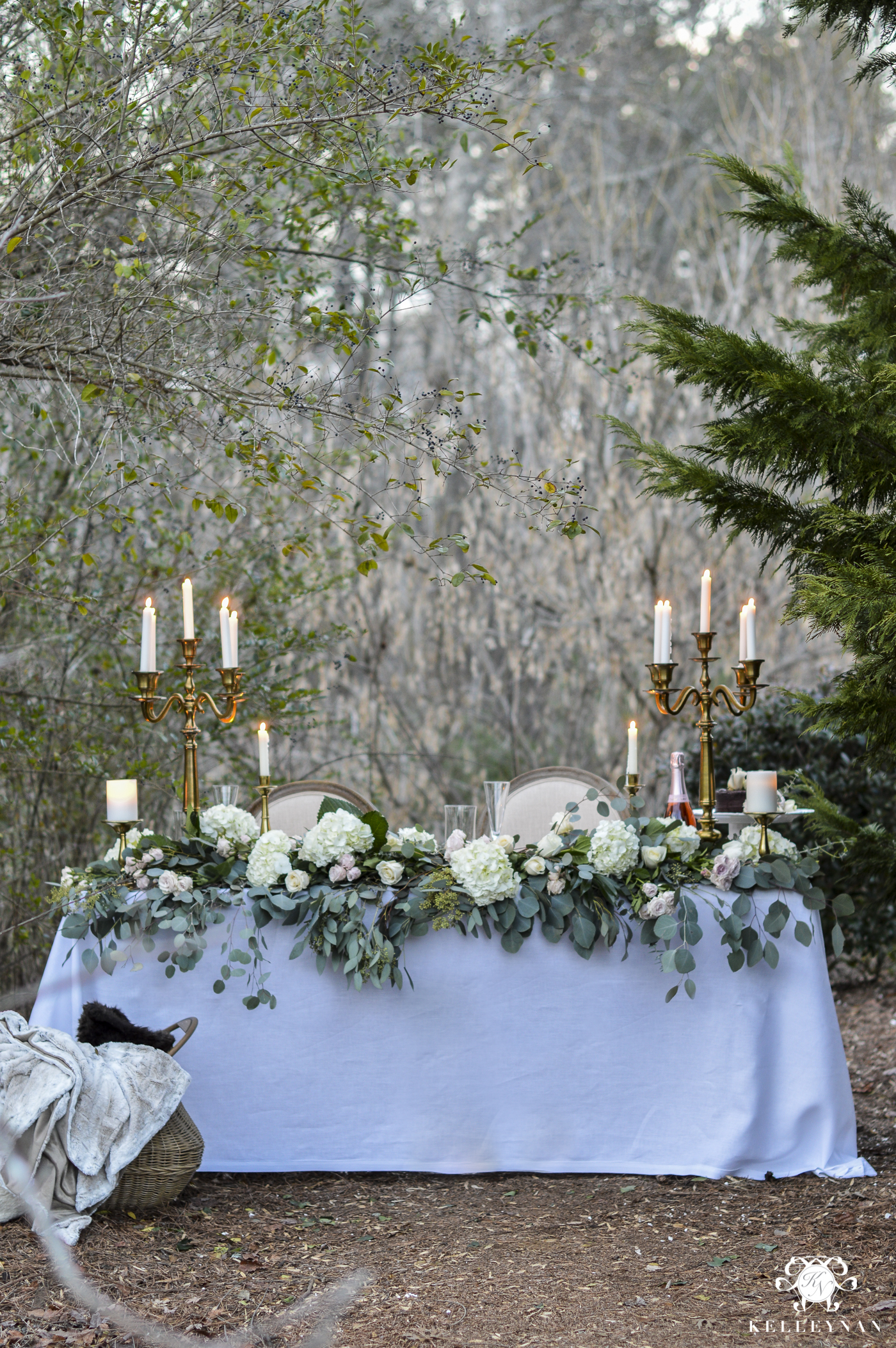 I talked about how it wasn't necessarily about the fancy food but the experience you create. Today, the experience I am sharing much more simple but no less special – starting your day with breakfast in bed. It's simple, sweet, and gives you the opportunity to serve each other. I can count on one hand the number of times I've had breakfast in bed (granola bars I've gotten for myself don't count haha). The less you do something, the more exciting and special it is when you do it.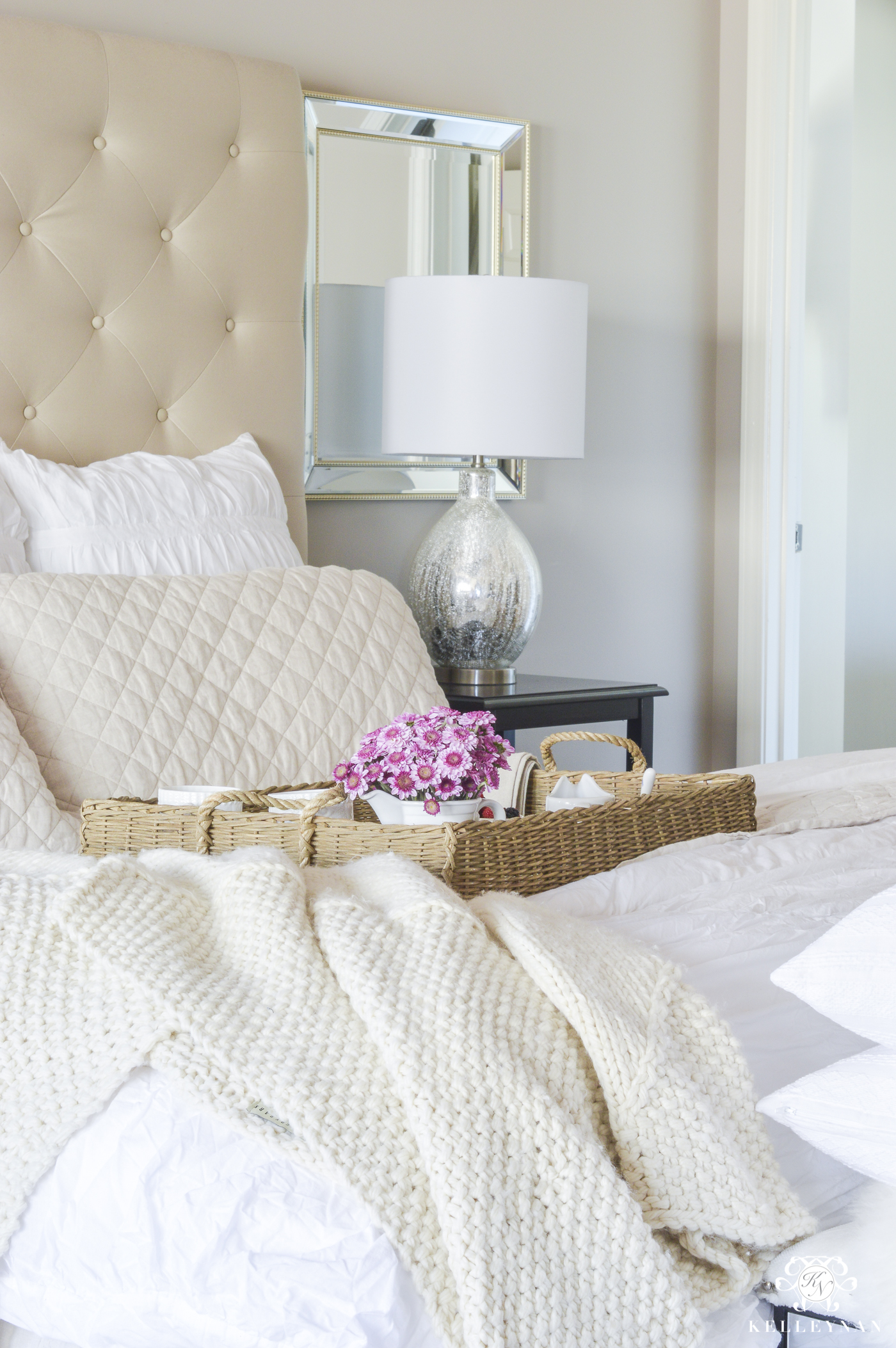 Not to detour too much but right now, I can't wait to make a date for Chinese takeout in bed with Netflix. Yes, I could order takeout/make dinner and watch a movie in the family room but it isn't the same. Taking it to bed makes it feel like the adult version of making a fort and having a sleepover. Who doesn't love hotel room service?!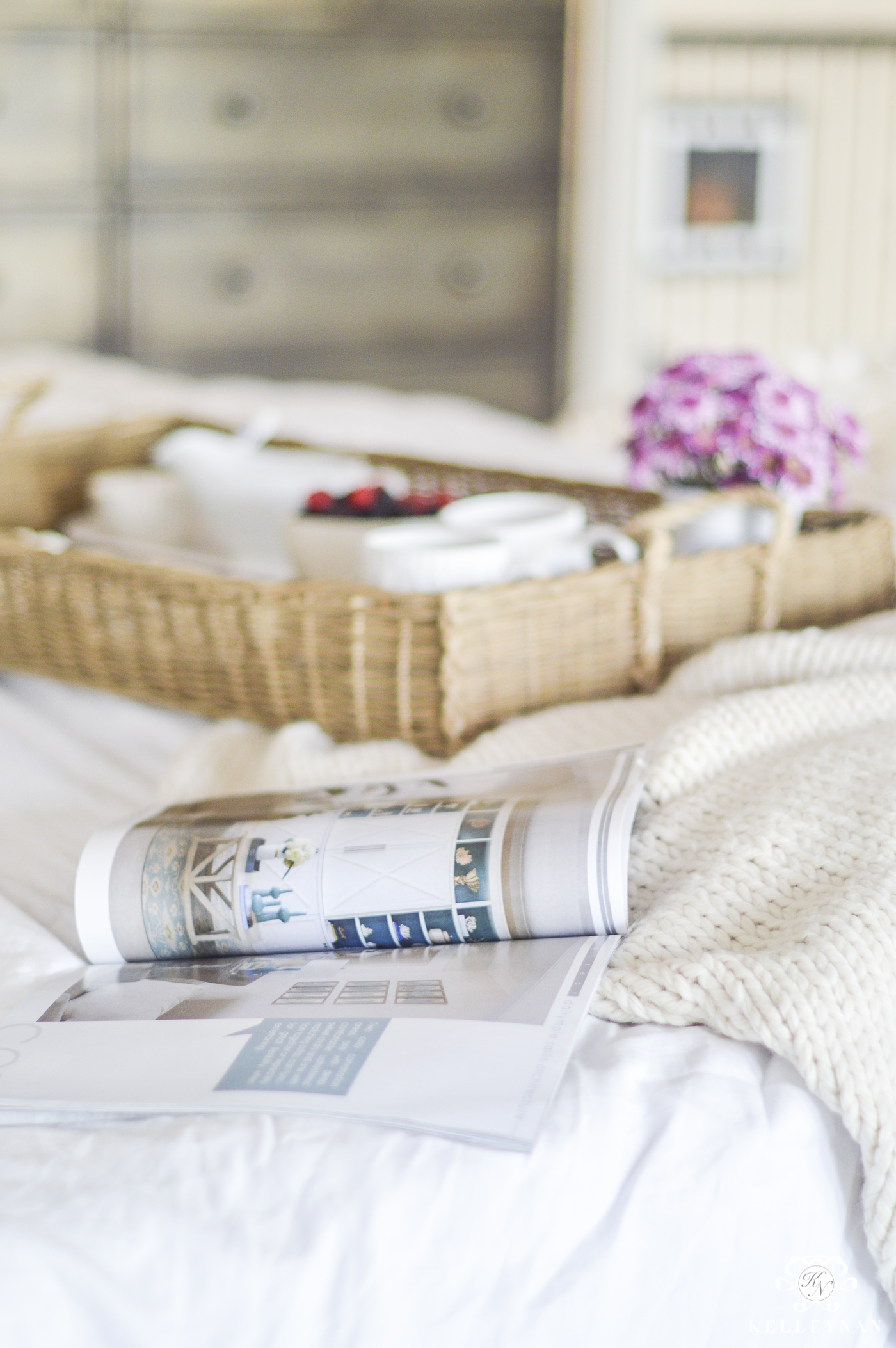 I don't eat eggs or sausage so about 70% of breakfast foods are off limits for me. But, I love pancakes. Specifically, chocolate chip pancakes. They are likely something you don't eat often (the special factor) and they are rich, sweet, and easy. Perfect to whip up quickly on Valentine's Day morning. I mix chocolate chips in the pancake batter, and then plate them with a little butter, powdered sugar, whipped cream, and a few extra chocolate chips. Syrup optional 😉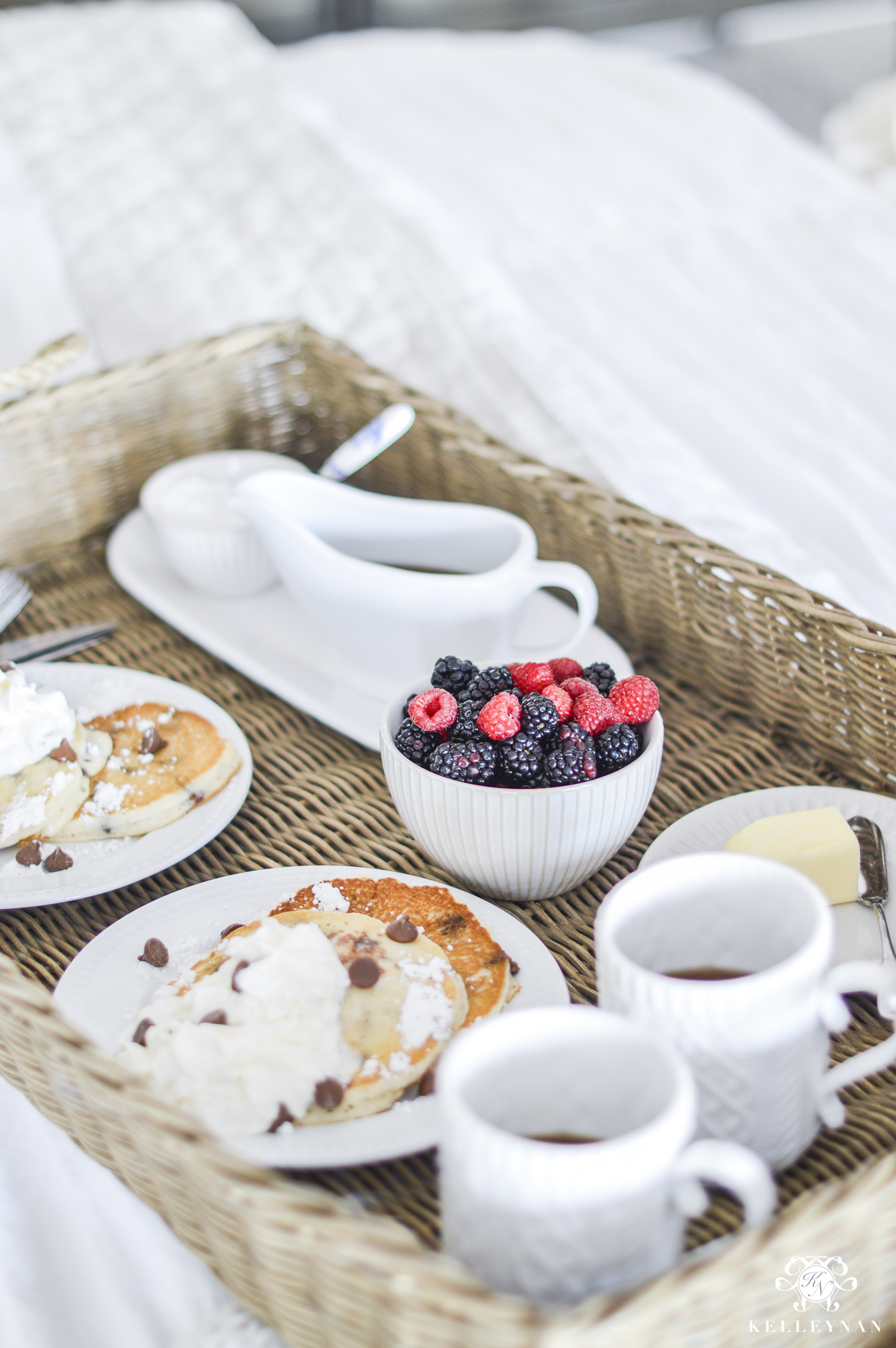 Funny story- THESE were actually beautiful. Truly, the visual was restaurant quality (at least I think so 😉 ) But, I forgot that when taking photos of hot pancakes with cold whipped cream, it would create a Frosty the Snowman situation. And, it did. Still ridiculously delicious but you'll have to just imagine what they looked like in the former, more attractive state.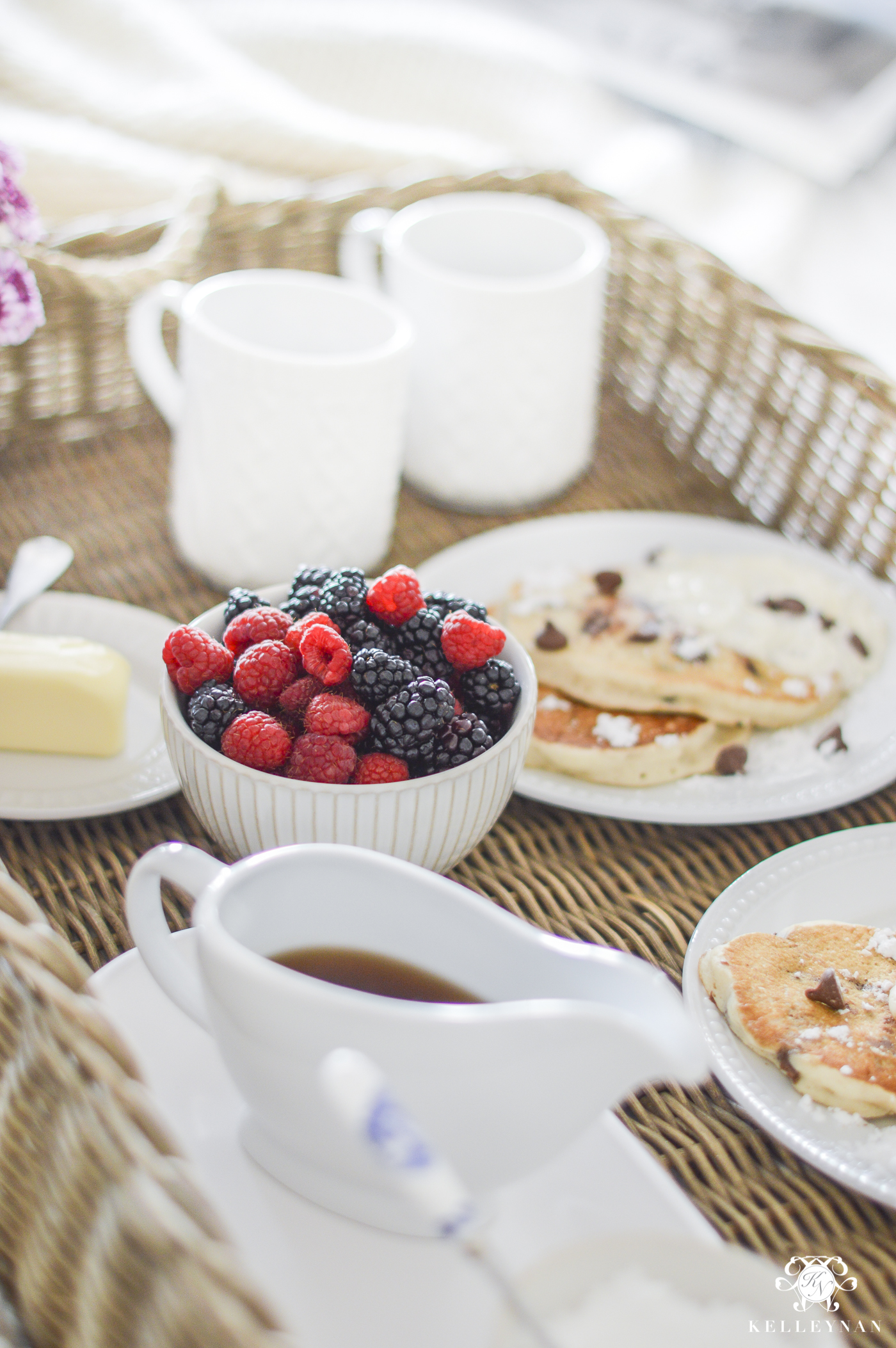 A small, shareable bowl of berries is all you need to compliment the stack of pancakes.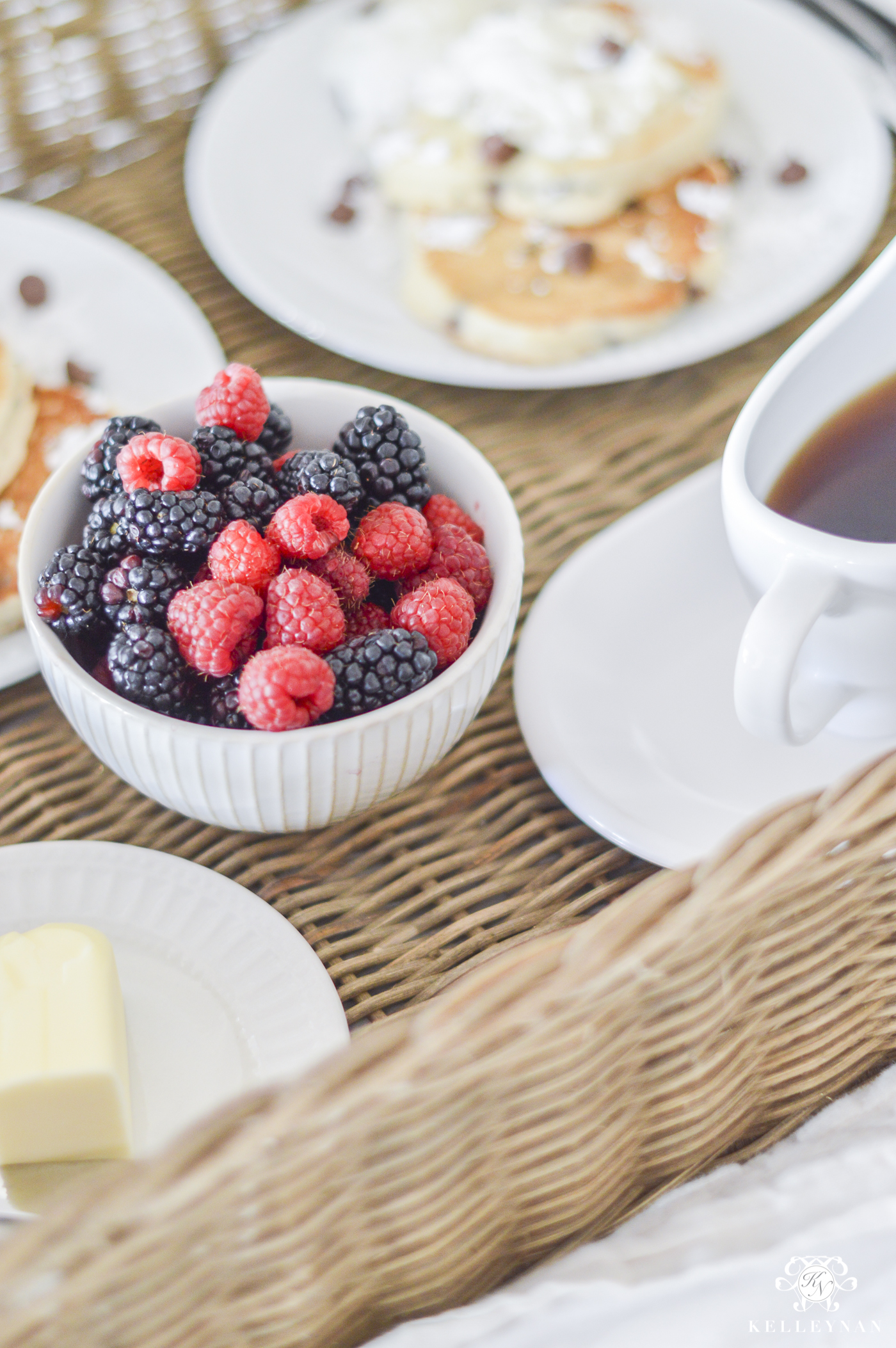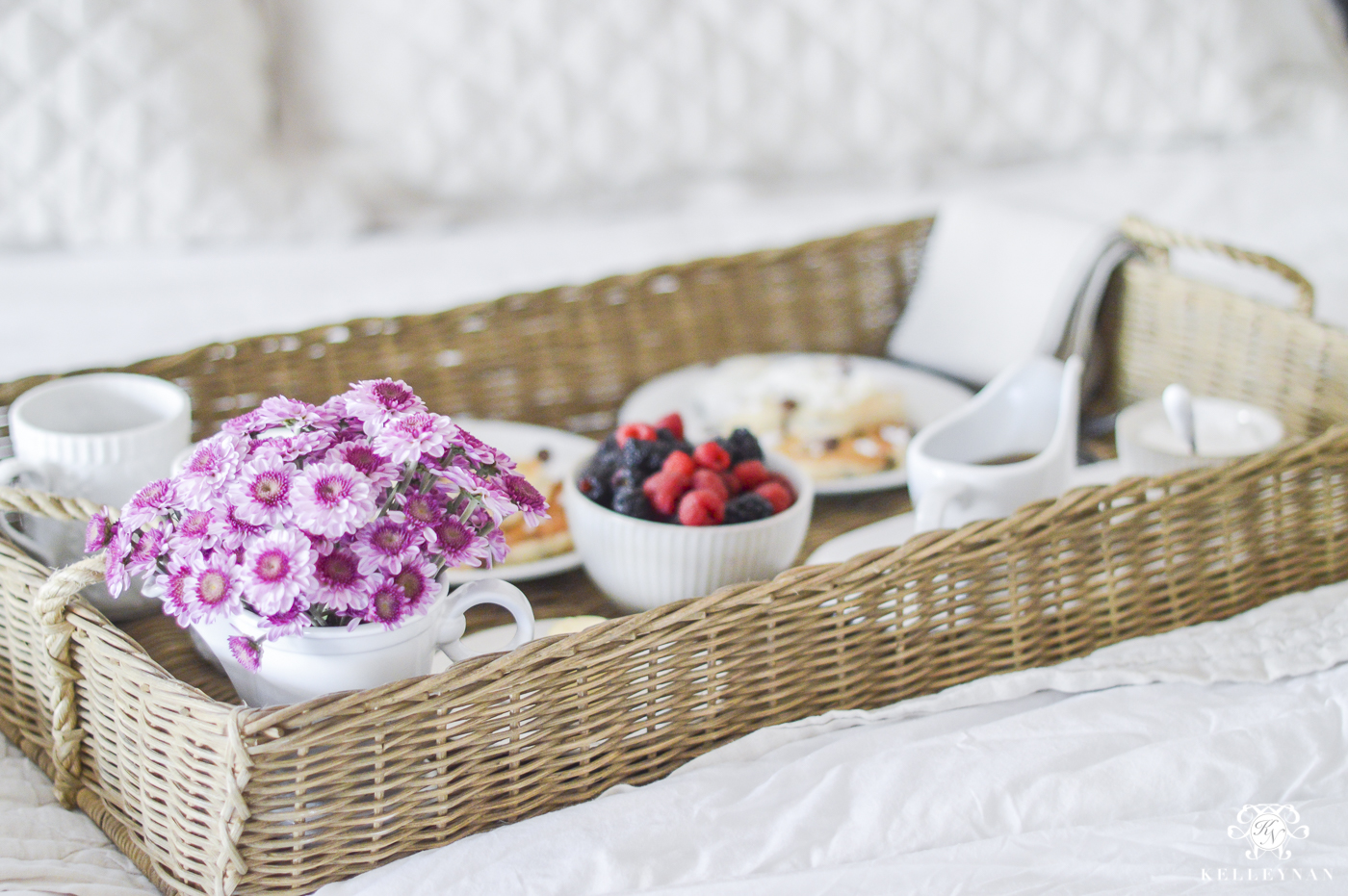 Leave a note/card, reading material, remote control, or gift on the tray for perfect delivery.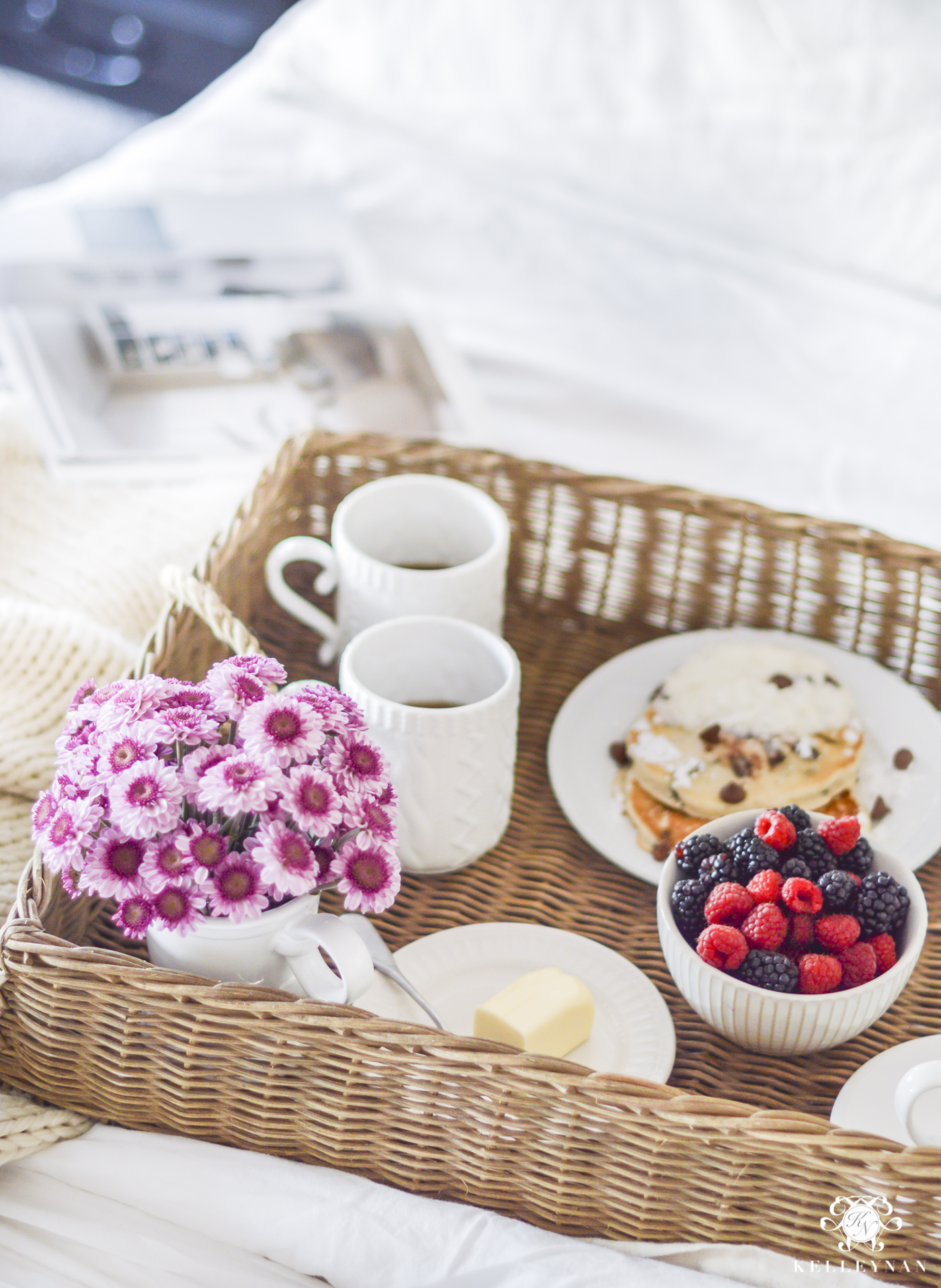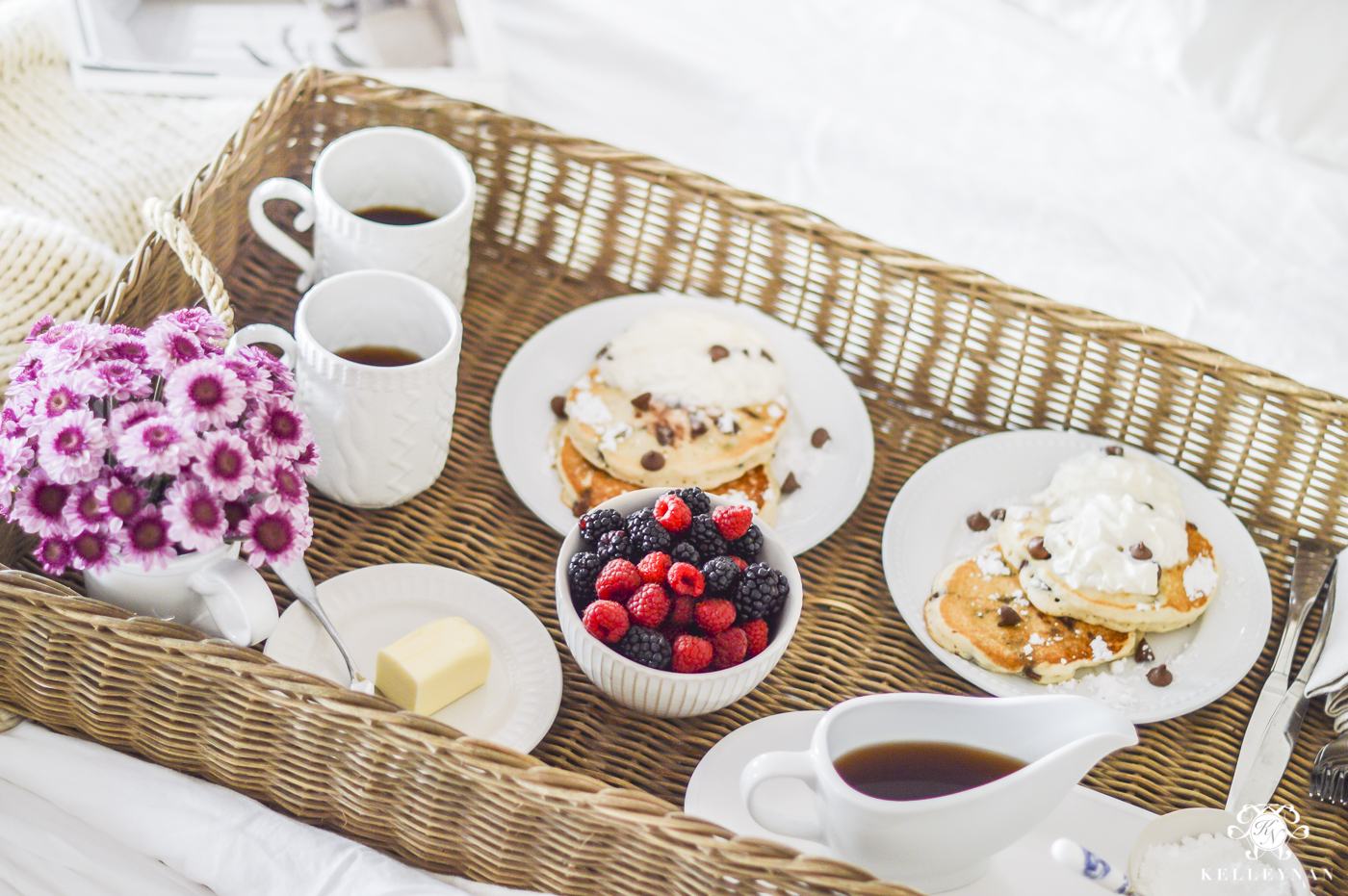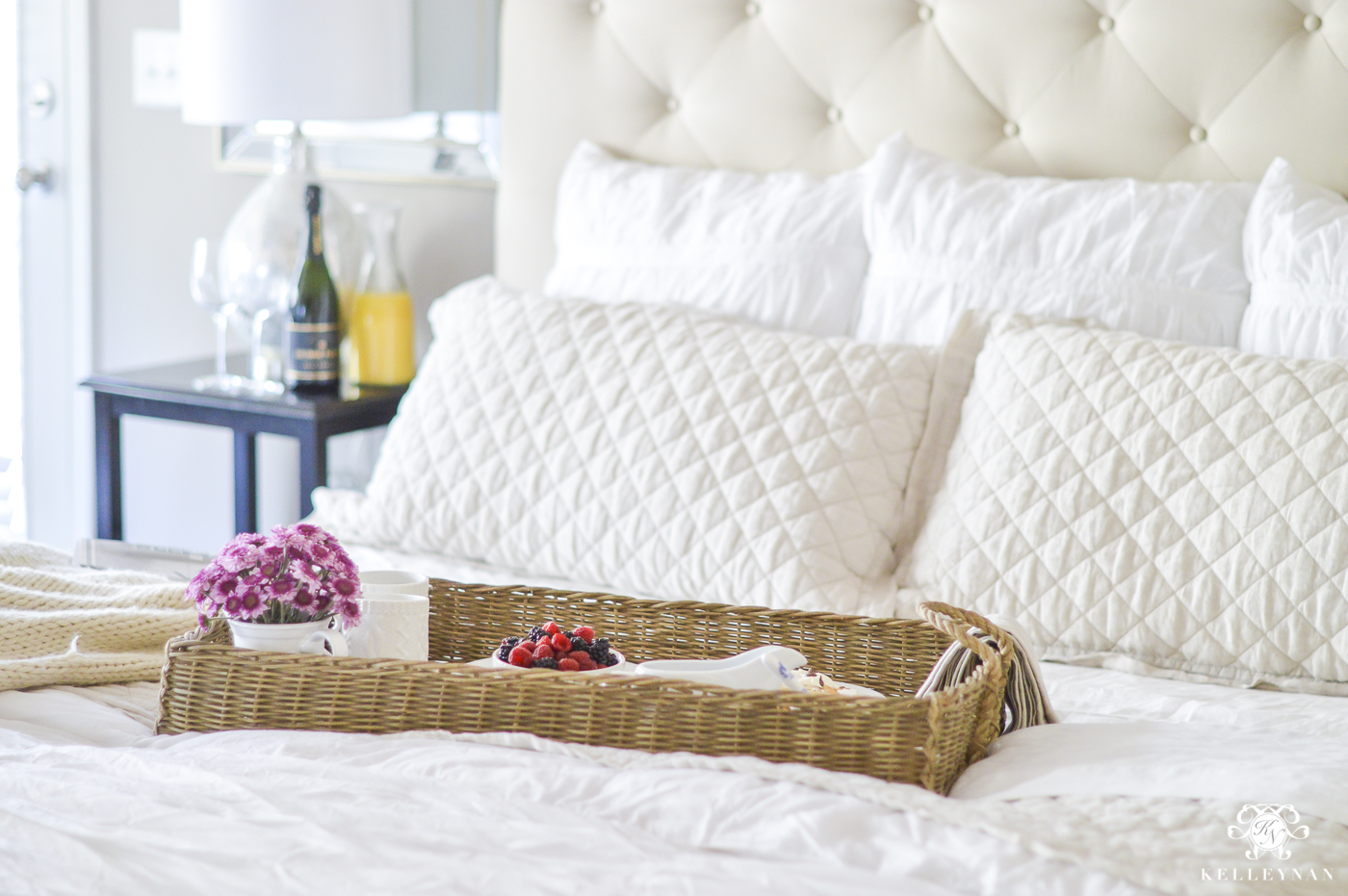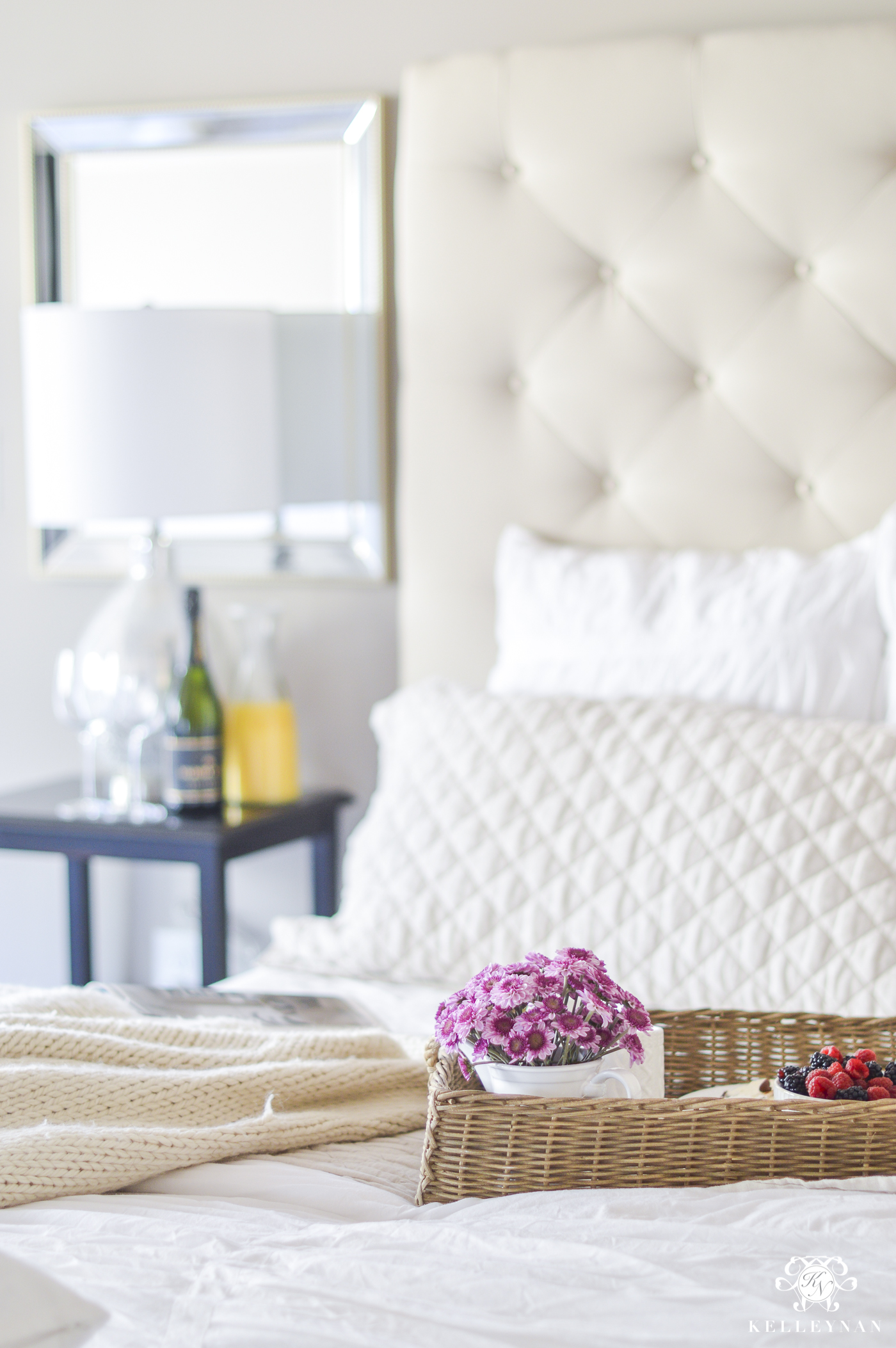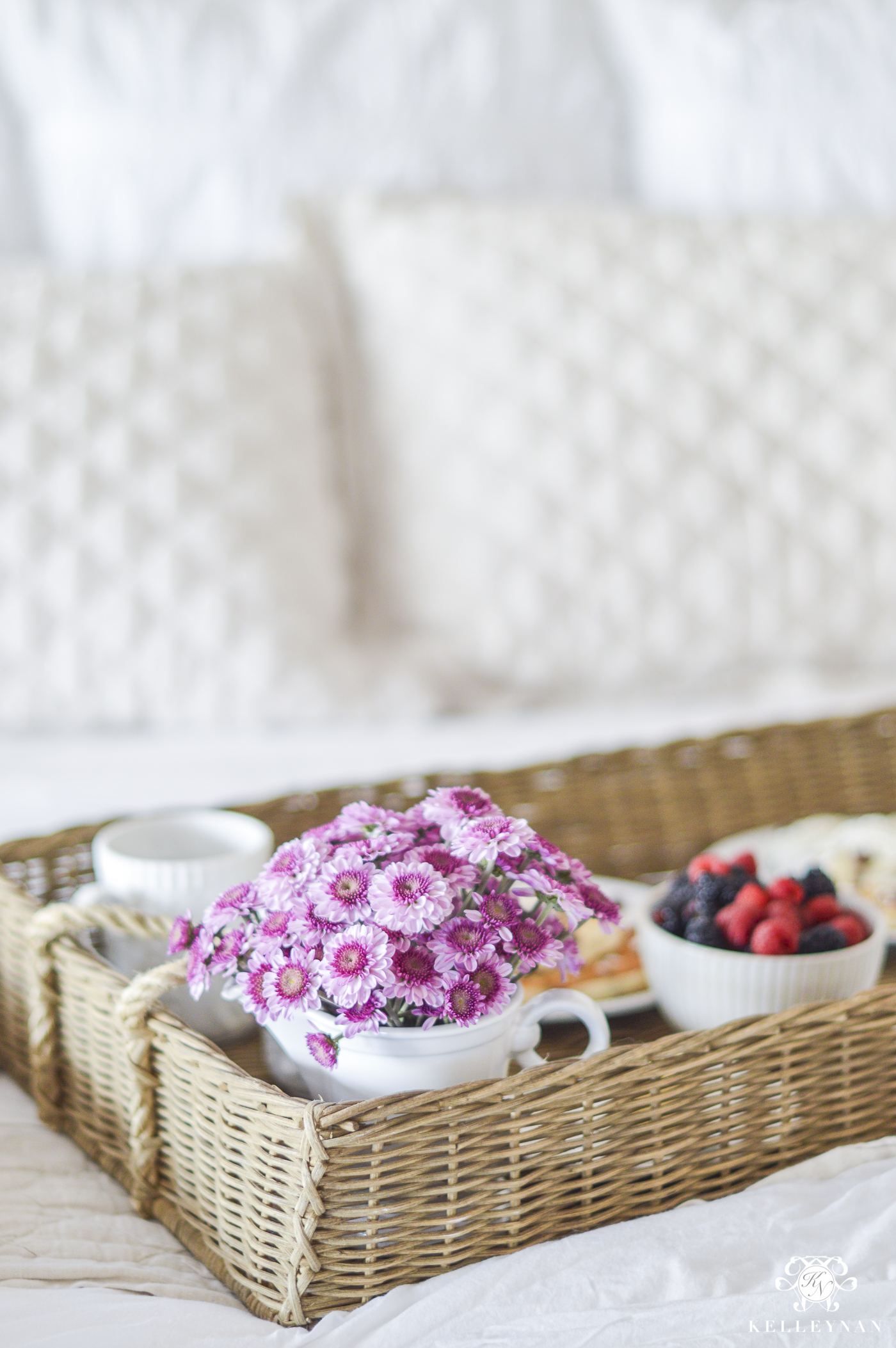 If you can pull this off on a weekend, don't skip the mimosas! Yes, they are fun but they will also keep you in bed longer, enjoying and making the most of the experience.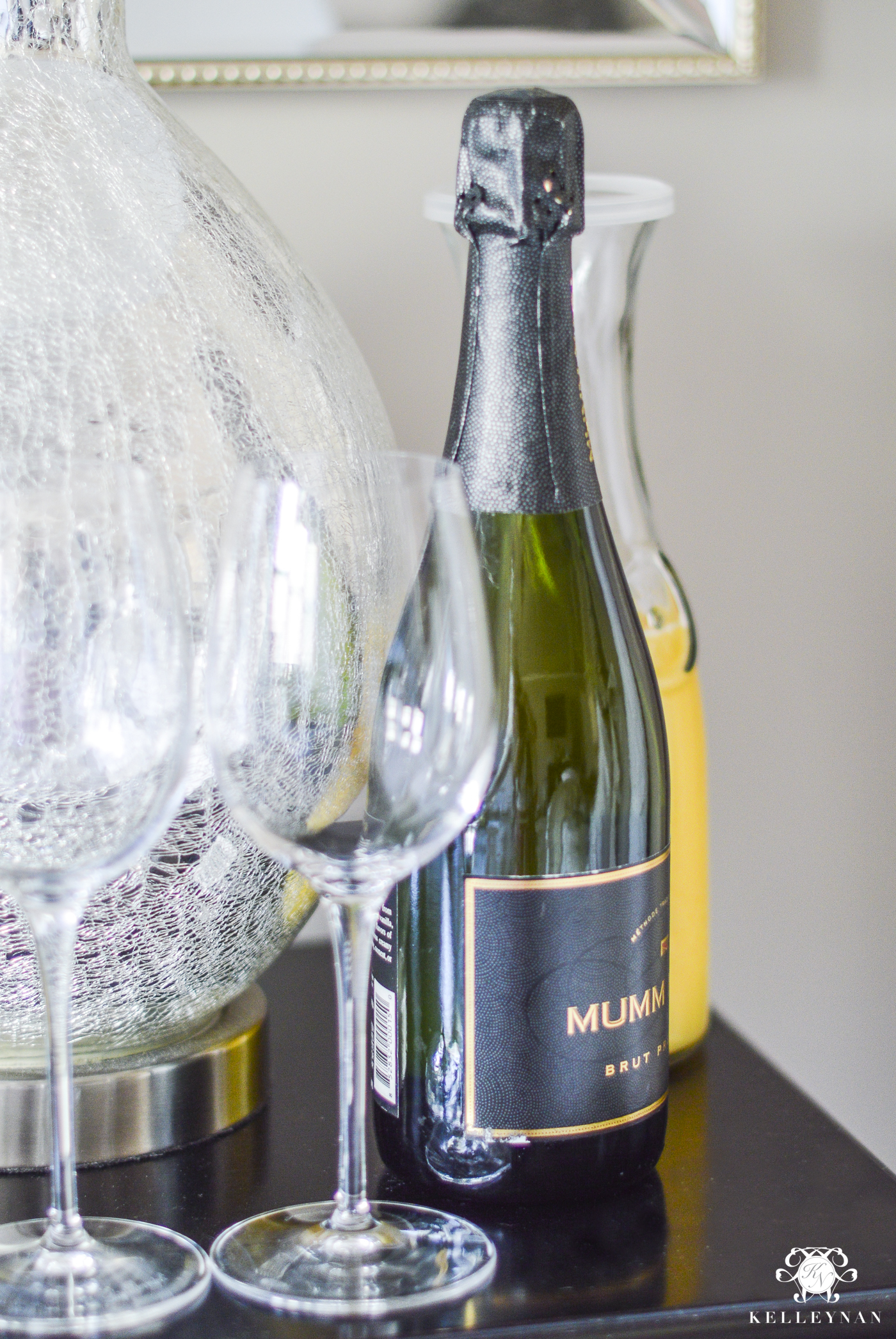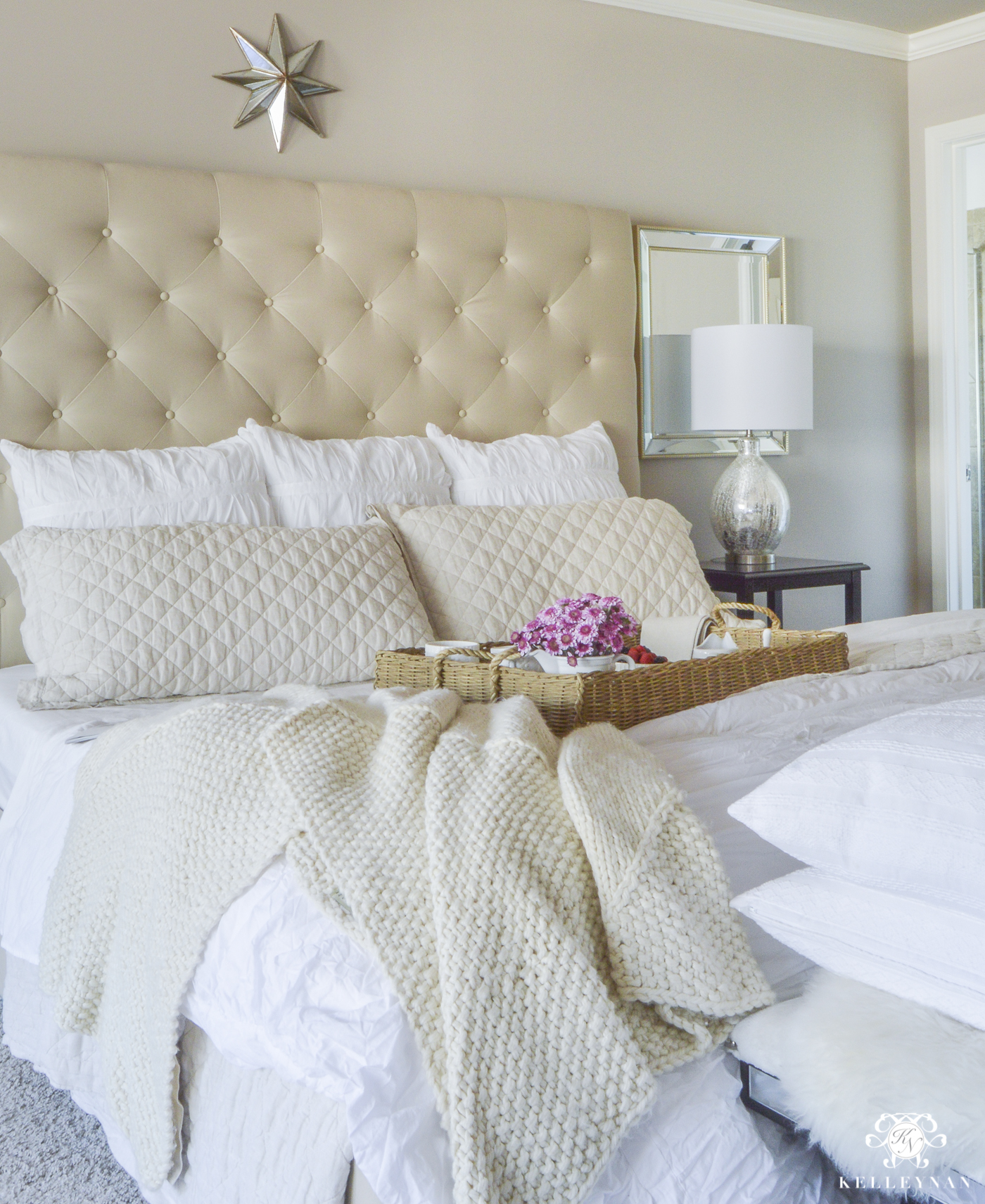 The next stop for Five Ways to Wine and Dine Your Valentine is Chloe of Boxwood Avenue. Get ready- she will make you want to live on a farm, have 40 goats, and do nothing in life but ride horses. She has a previous picnic all set; you can check it out HERE.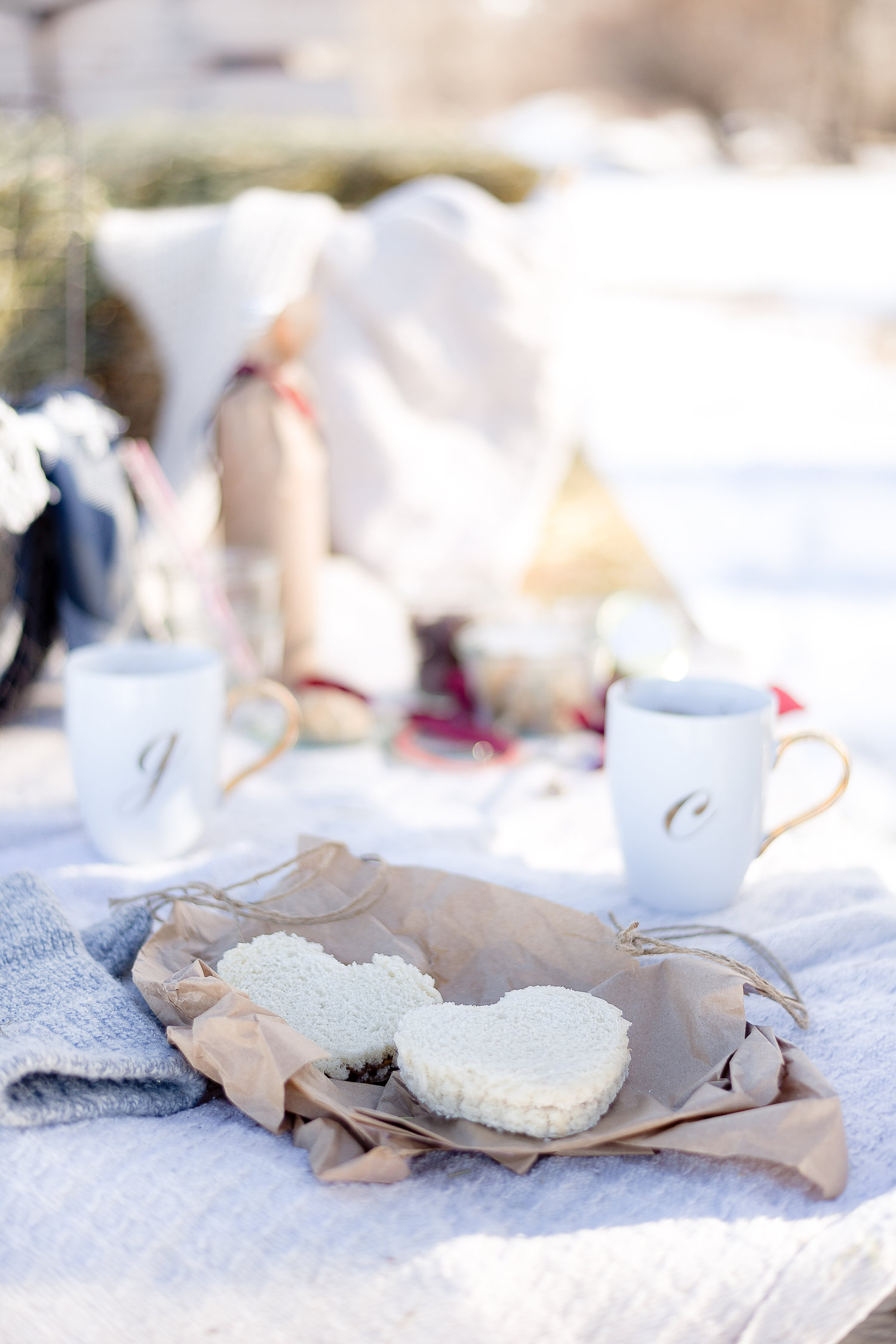 Not sure if you've seen all Five Valentine Ideas? Here is a list of the other blogs on the hop so you won't miss a thing 😉
She Leaves a Little Sparkle | Boxwood Avenue  | Randi Garrett Design | French Country Cottage
If this was your first time visiting, I'd love for you to stop by again! You can leave your email address below for updates on all the latest.